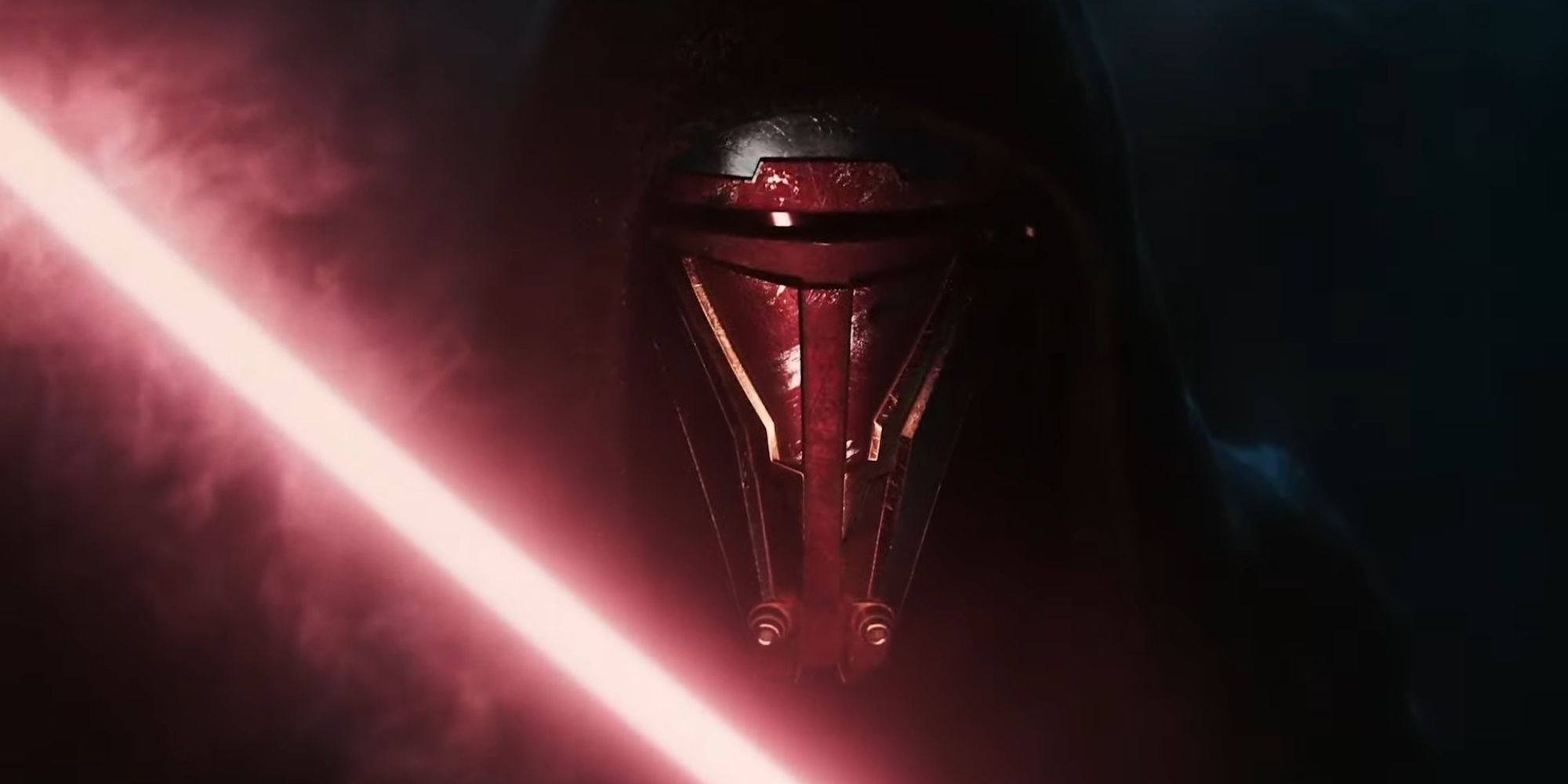 The Star Wars: Knights of the Old Republic remake has been listed in Embracer Group's upcoming projects, despite recent rumours that the game had been cancelled altogether. This also comes after it was a complete no-show at PlayStation's State of Play, a worrying sign for a limited-time PS5 exclusive.
However, even with Embracer's CEO only adding to fears that it game had been canned, the KOTOR remake is clearly listed in the company's most recent financial report (page 11) as being in development for PS5 and PC. This suggests that Embracer hasn't given up on the ill-fated project just yet, despite multiple hiccups during its messy development.
Related: Star Wars Jedi: Survivor Isn't The Best Star Wars Game
This development was spotted by KOTOR fans over on Reddit, eager for some positive news about the game after so many troubling stories coming from the project. Here, whatever the rumours say, we can see that Embracer is still telling investors to expect a KOTOR Remake, and with whatever deal it cooked up with PlayStation intact.
Fans who play exclusively on Xbox are out of luck, as there's no mention of a port being in development alongside the initial PS5 and PC release. Last we heard, the deal with PlayStation was only for temporary exclusivity, likely for a year, as we have seen with games like Deathloop. Yet with the project hitting a few bumps in the road, this report would suggest that Embracer is only thinking about its launch platforms right now, not any ports further down the line.
With this in mind, it's bizarre that Embracer CEO Lars Wingefors chose to only add to fears during a call with investors. Here, he was directly asked for an update on the KOTOR Remake, which is hardly surprising given recent news. However, rather than reassure investors, he instead said he had "no comment" on the game at all, leading many to believe that the company really was planning to announce that KOTOR had been scrapped.
In any case, the only thing we've seen from the KOTOR remake officially is that short teaser all the way back in 2021. Since then, an interal demo apparantly failed to impress and the original developer, Aspyr, was kicked from the project. It's now being developed by Saber Interactive. While this was seemingly in response to Embracer's disapointment with how the game played, it also stated that it was "not expecting any material delays" for the game "based on this transition". Of course, we don't actually have a release date yet, so any delays will be internal.
Next: Spider-Man 2's Symbiote Suit Is Puddlegate All Over Again