Quick Links
Where To Find The Maoikes Shrine
Puzzle Solution And Rewards
Across the great land of Hyrule are countless shrines waiting to be plundered for goods and Light of Blessings. They're needed in exchange for life and stamina power that the mighty hero, Link, lost to Ganondorf in the opening moments of The Legend of Zelda: Tears of the Kingdom. Luckily, they aren't all filled with rigorous combat gauntlets or head-scratching puzzles. Some just give you that oh-so-precious gift of the Light of Blessing simply for managing to find the shrine.
RELATED: The Legend Of Zelda: Tears Of The Kingdom – Sonapan Shrine Guide
The Maoikes Shrine is one such shrine that offers Rauru's Blessing without any internal struggle. But, you may have to work a little bit to find the thing – oh, and fight some feisty Bokoblins.
Where To Find The Maoikes Shrine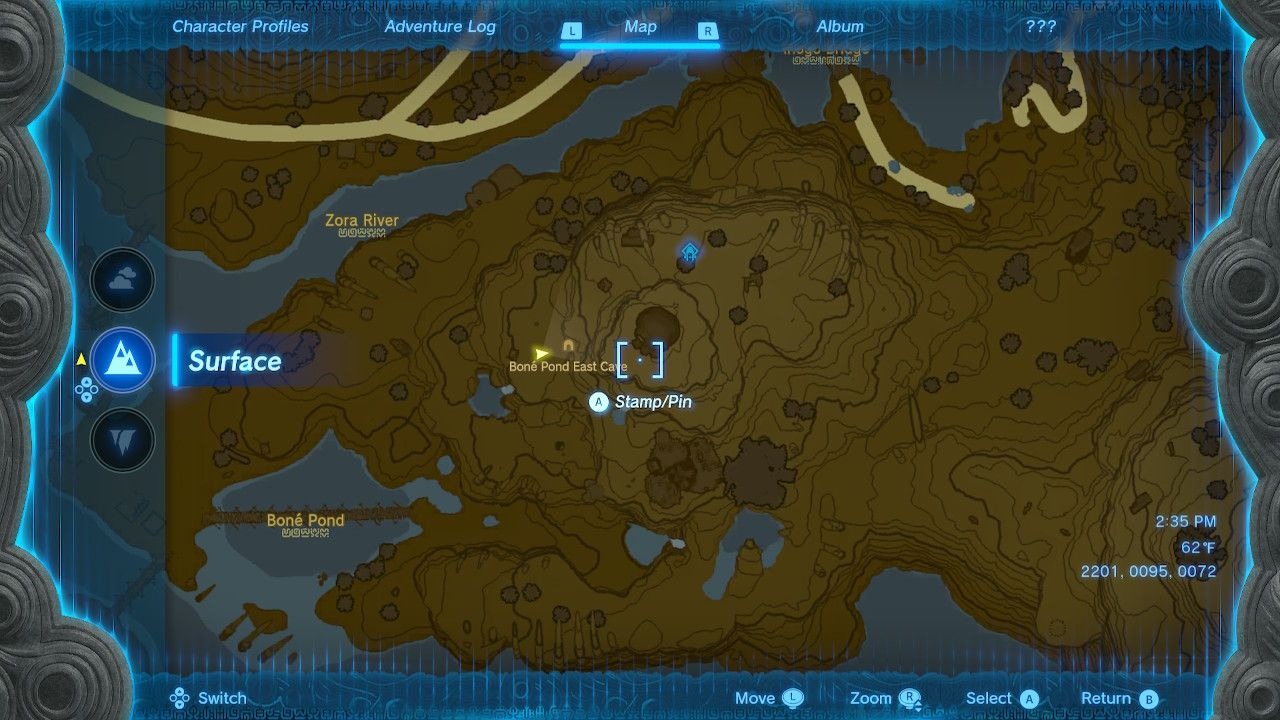 The Maoikes Shrine can be found in the Lanayru Region just Southwest of the Upland Zorana Skyview Tower. Head down to the Zora River and follow the bank West passed the Inogo Bridge, then head inland South just a few paces. You'll eventually find a massive skull sitting on top of a hill.
Now, there are two ways to reach the shrine located inside this hill in a cave. The choice you pick depends on whether you want easy access to the Shrine or would rather obtain a bunch of loot-killing enemies while heading toward it.
Method One: Sneak Over The Top
The first (and easiest) method would be to head to the top of the hill, which you can do any number of ways, including:
Using the Zora armor (if you've obtained that in the story) and swimming up the waterfall on the back side of the mountain.
Gliding to this location from a higher peak or the Upland Zorana Skyview Tower.
The old fashion method of simply scaling the wall if you have the stamina to handle it.
If you go inside the skull, drop the hole to land on a piece of this giant's vertebrae. Look to the northeast to see the Shrine you can jump down to.
Method Two: Fight Through The Cave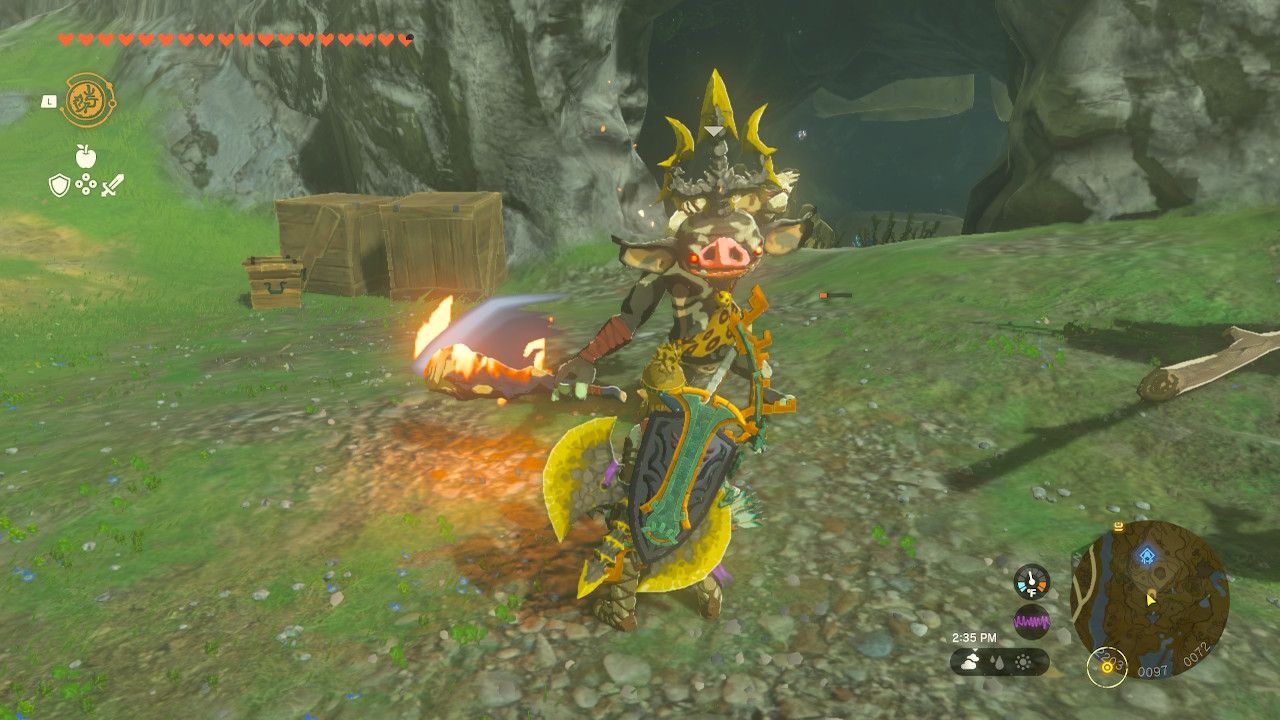 The second method is more difficult simply because it involves combat. If you go to the base of the hill, you'll see a cave entrance on the West side called Bone Pond East Cave. In there, you'll find plenty of Bokoblins and enemies to fight. But if you enjoy the loot, then this option is for you.
Once they're defeated, there is a prisoner you can free from a cage to obtain more loot. Then use the Ascend ability on the large bone vertebrae next to the enemy camp.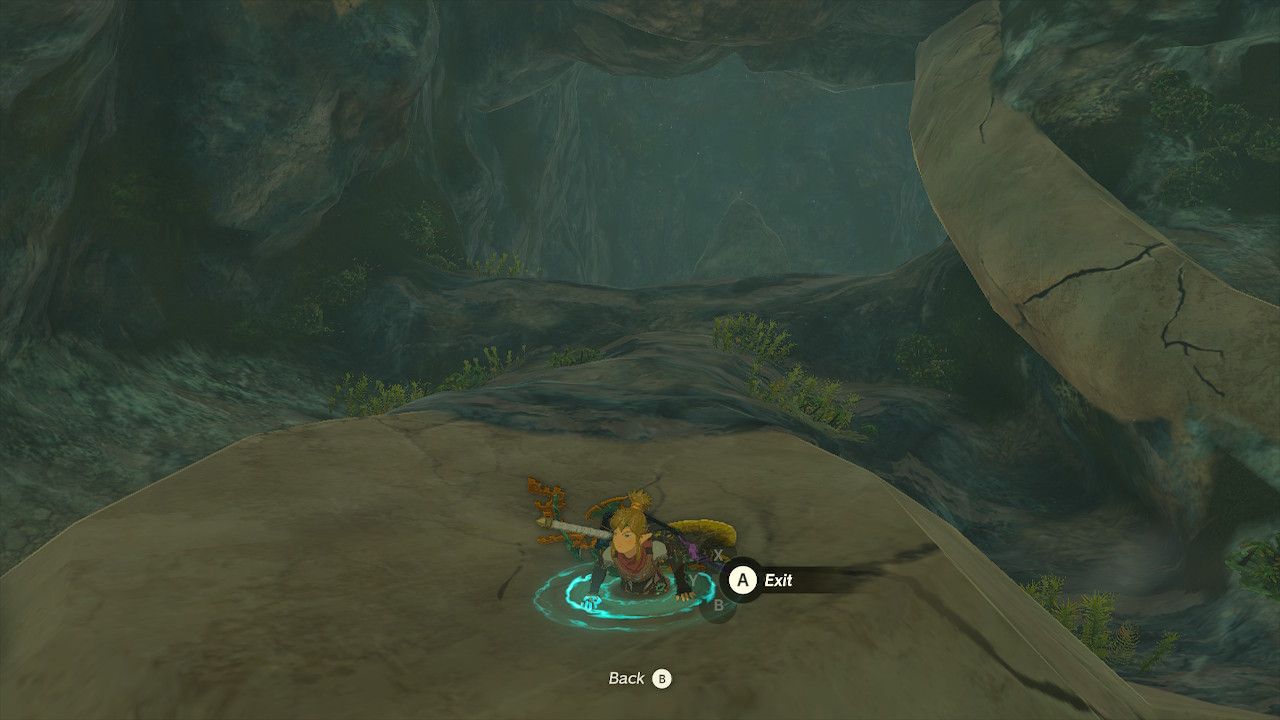 Once on the next level, look in the northeast to see the shrine and access it.
Puzzle Solution And Rewards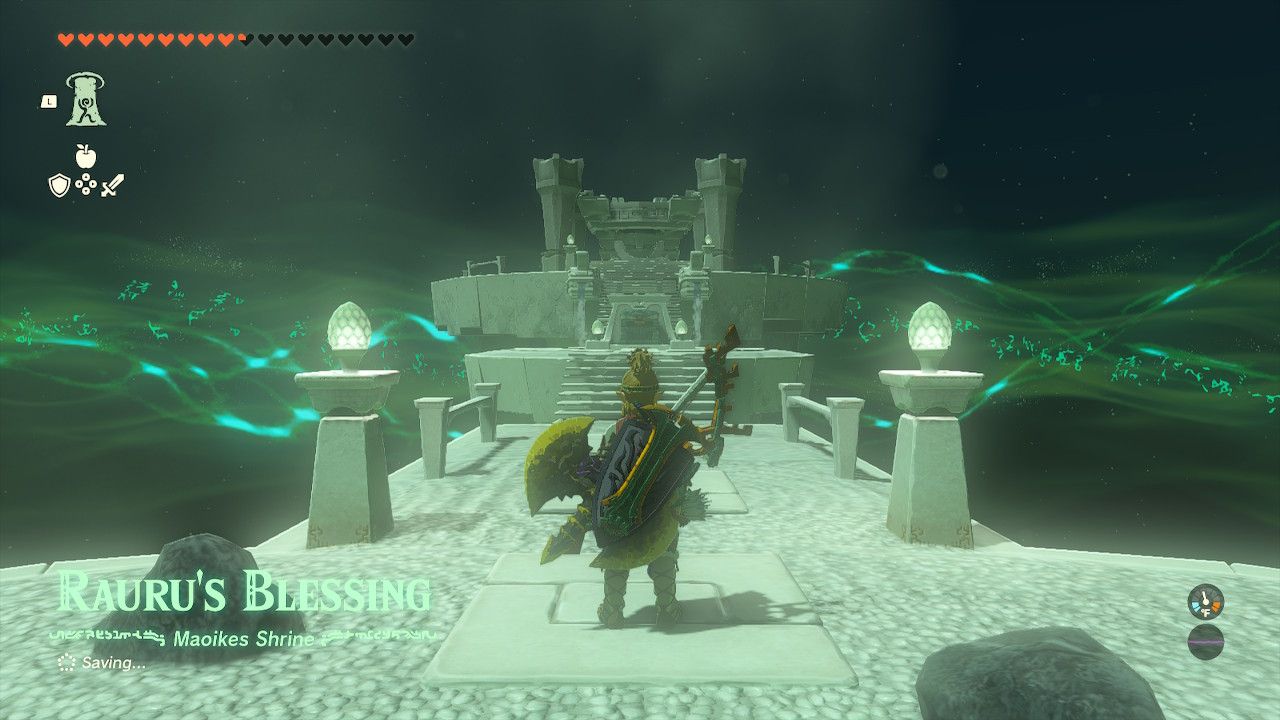 There is no puzzle! This is just a Rauru's Blessing type of deal. Walk in and claim the rewards:
Diamond
Light of Blessing
NEXT: The Legend Of Zelda: Tears Of The Kingdom – Rasiwak Shrine Guide