Ubisoft has confirmed that Assassin's Creed Mirage's parkour mechanics will be "closer to the Ezio games" than more recent entries in the series.
After several months of silence, Ubisoft has finally started giving us more details on Assassin's Creed Mirage, starting with a new gameplay trailer that was released as part of the PlayStation Showcase earlier this month. Now, Ubisoft has shared a behind-the-scenes video that explains how the team aimed to go back to the series' roots with Mirage.
Related: After Mirage, We're Back To Bloated Assassin's Creed
One of the biggest ways that Mirage aims to go back to basics is with its parkour system, which is one of the first things that is detailed in the video. Marco Maresca, Mirage's senior game designer, notes that the team specifically looked at the older games in the series for inspiration and that Mirage aims to put the emphasis on "comfort and fluidity".
Moreover, Maresca reveals that Mirage's approach to parkour is "closer to the Ezio games" than newer entries in the series, which should mean that Basim won't be able to climb anything like at any time like the protagonists of Origins, Odyssey, and Valhalla. Maresca specifically notes that Mirage is similar to the Ezio games because it's about "keeping the flow and momentum going", while the design is centred around verticality.
From the footage that's featured in the video, it's made very clear that Mirage is taking a lot from the old Assassin's Creed games when it comes to movement. Not only does Basim move like Ezio when walking across beams and even while climbing, but several different moves return, like being able to swing around a corner like in Brotherhood, a rope that can be cut to ascend quickly like in Revelations, and even vaulting like in the first game.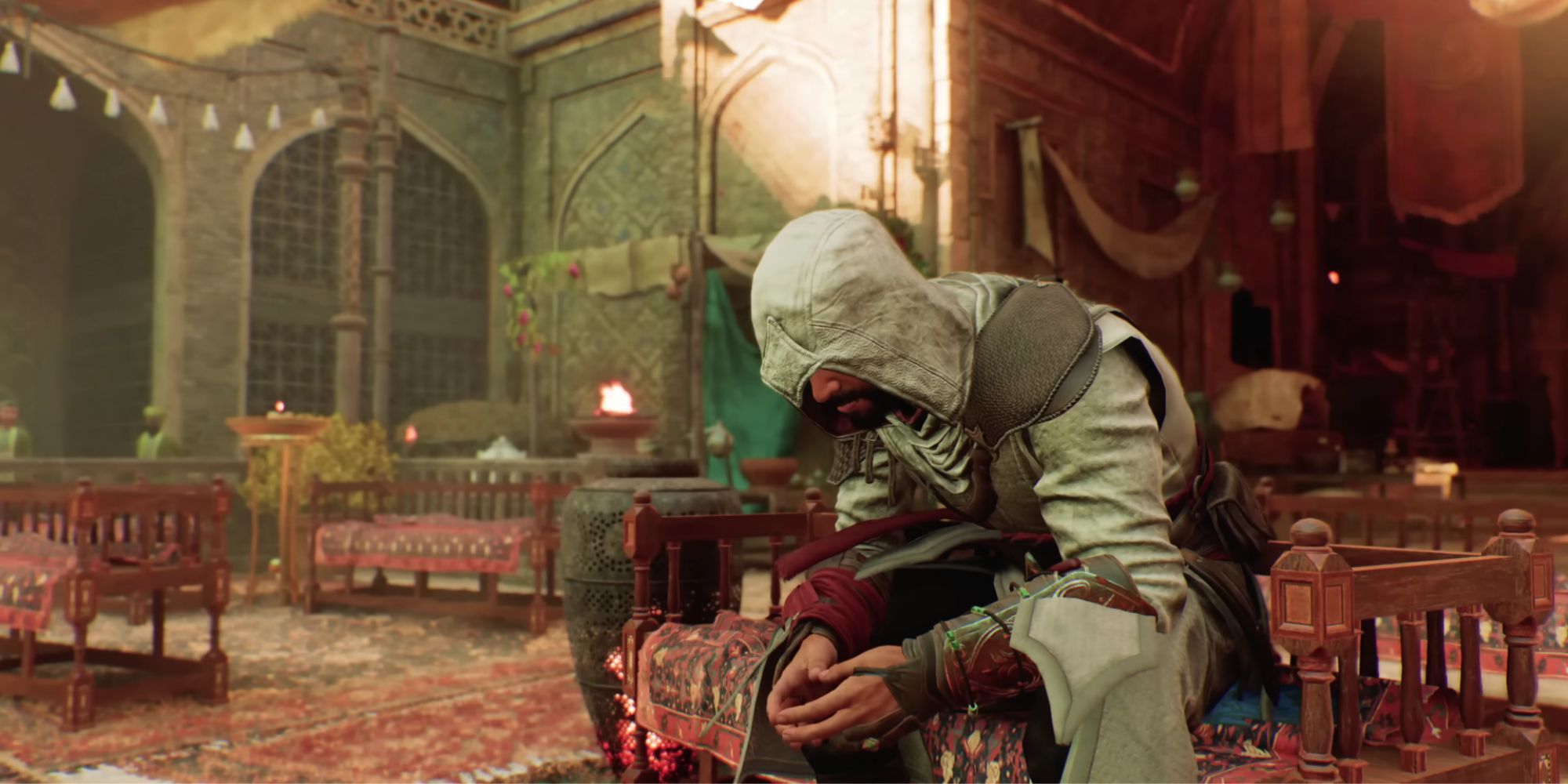 That being said, it's not all about returning to the past, as there are some new elements introduced to Basim's parkour moveset. Most notably is the pole vaulting move that we saw in the gameplay trailer, which can be used to easily cross large gaps. The pole vault is the only new move that Ubisoft has detailed right now, but we're hoping that there's going to be more. Thankfully, it's also been confirmed that Basim is going to be faster and more agile than Eivor in Valhalla, with specific work being done on the animations to make that clear to the player.
The rest of the video focuses on how stealth and assassinations have been brought back to their roots as well, but it's really the parkour and movement that seems to have been changed up and tweaked the most for a more classic feel.
Next: I Never Thought I Could Love Diablo 4, But I Do