Since most people who pick up Sun Haven are gamers who love farming, you most likely have all the money in the world from farming to buying furniture. Your little house is probably getting filled to the brim, but how do you expand? There are so many different furniture pieces you can decorate not only your farm with but the interior of your house as well.
RELATED: Sun Haven: Complete Guide
The more you upgrade your house, the more space you will have for not only you but a special someone as well. This article will guide you through every house upgrade in Sun Haven, what their perks are, and how to get them.
3
Tier II House Upgrade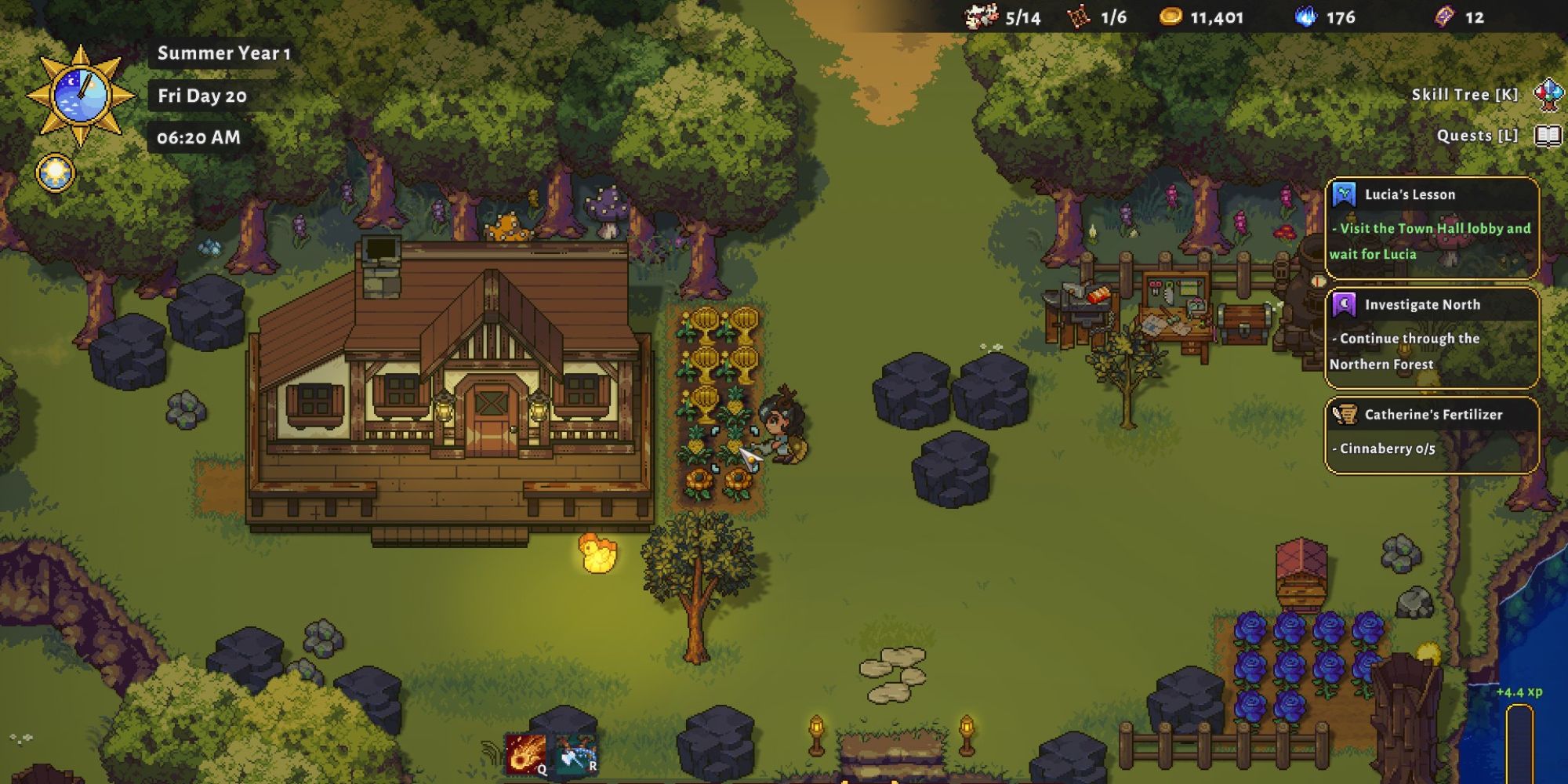 The first upgrade is your Tier II house upgrade, and there are two steps to accessing an upgrade for your house.
You must first purchase an upgrade permit from Emmett in Town Hall, which is open from 8 am to 8 pm. Emmett is in the green stall, where you can find the Tier II House Permit for 10,000 Gold.
Once you have the permit, you must use it in a crafting recipe to actually get the ability to upgrade your house. You will need to craft a Construction Table if you don't have one already, so head to your regular Crafting Table with 25 Wood Planks and 50 Stones.
The Construction Table is how you will craft a house upgrade. and you must gather more supplies to craft the final upgrade at the construction table. Upgrading your house means collecting a lot of wood and stone.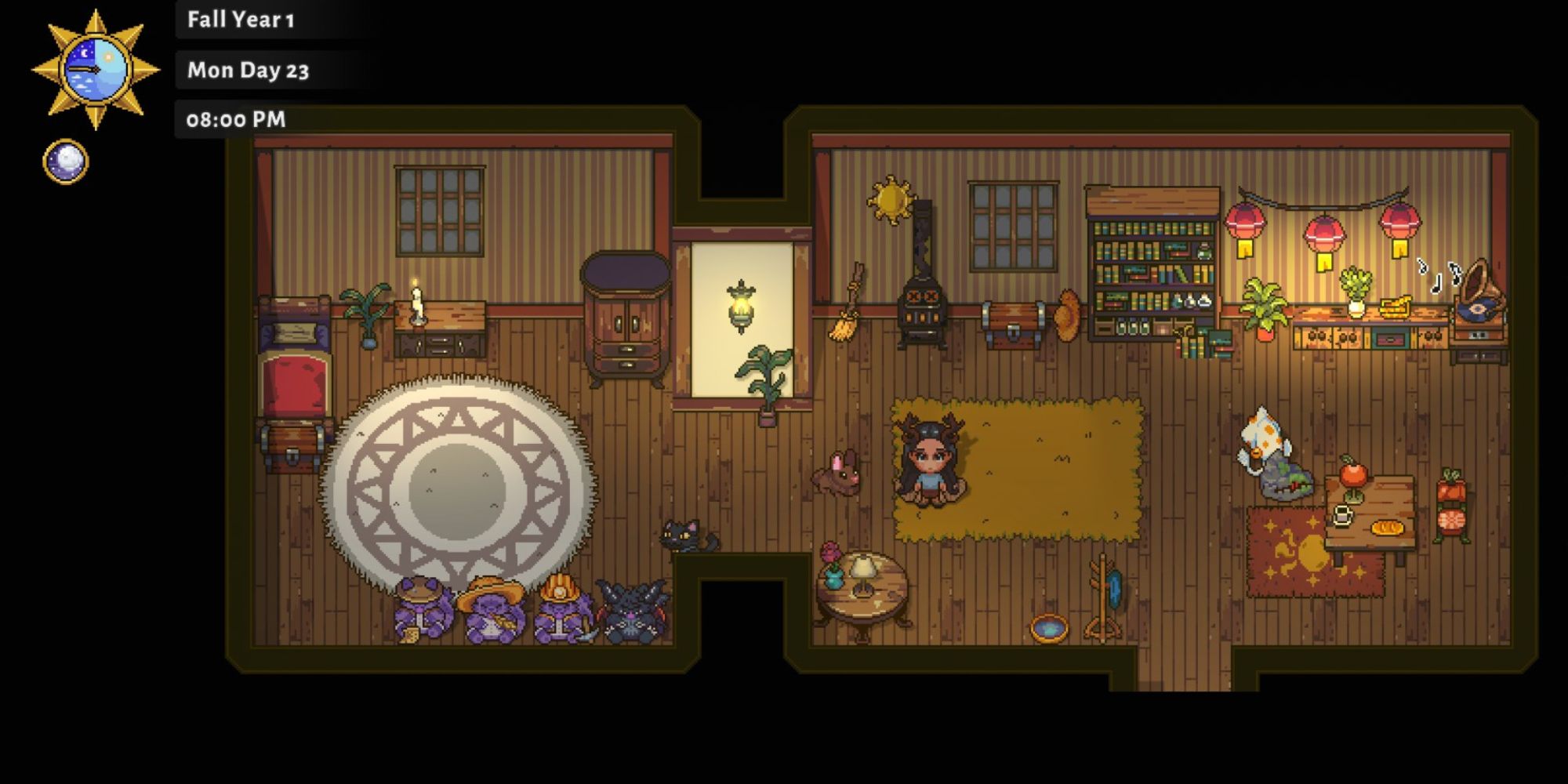 Your first house upgrade will just give you a second room, as in the photo above. If you are married to an NPC, they will not show up in your house but will appear walking from your farm into town.
This upgrade serves to provide you with more space to decorate above all else. Or more space to horde items.
House Upgrade

Cost

Tier II House Upgrade

Tier II House Permit
100 Wood Planks
250 Stone
2
Tier III House Upgrade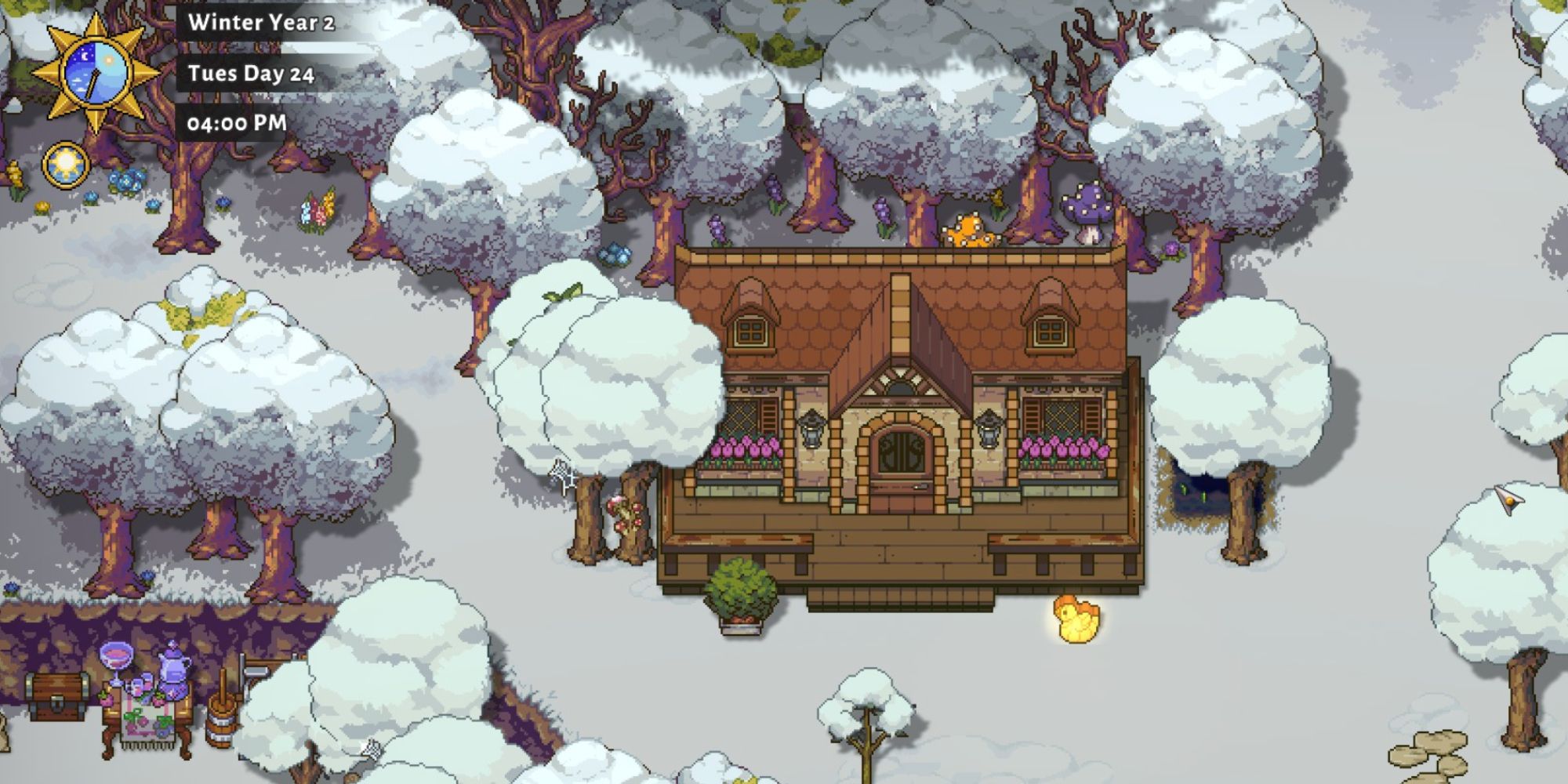 Following the same steps, you must head to Emmett in Town Hall to purchase a Tier III House Permit for 30,000 Gold. This is the last available house upgrade for your Sun Haven home, and while 30,000 may be a hefty price for you, but you can easily earn that much Gold by investing in a barn.
You cannot upgrade your Nel'Vari house or your Withergate house.
Fortunately, they come pre-upgraded. They already have loads of space and extra rooms for you.
Afterward, head to the Construction Table and craft the Tier III House Upgrade. Instead of regular wood and stone needed to craft the second house upgrade, you will need Hardwood and Heavystone, and you can purchase pieces of Hardwood and Heavystone from Harry's stall just before the Sun Haven mines.
Hardwood is acquired from tree trunks around Sun Haven that can only be broken with an Adamant axe or higher. Heavystone is acquired from the large, black boulders you have seen around your Sun Haven farm that can only be broken with an Adamant pickaxe or higher.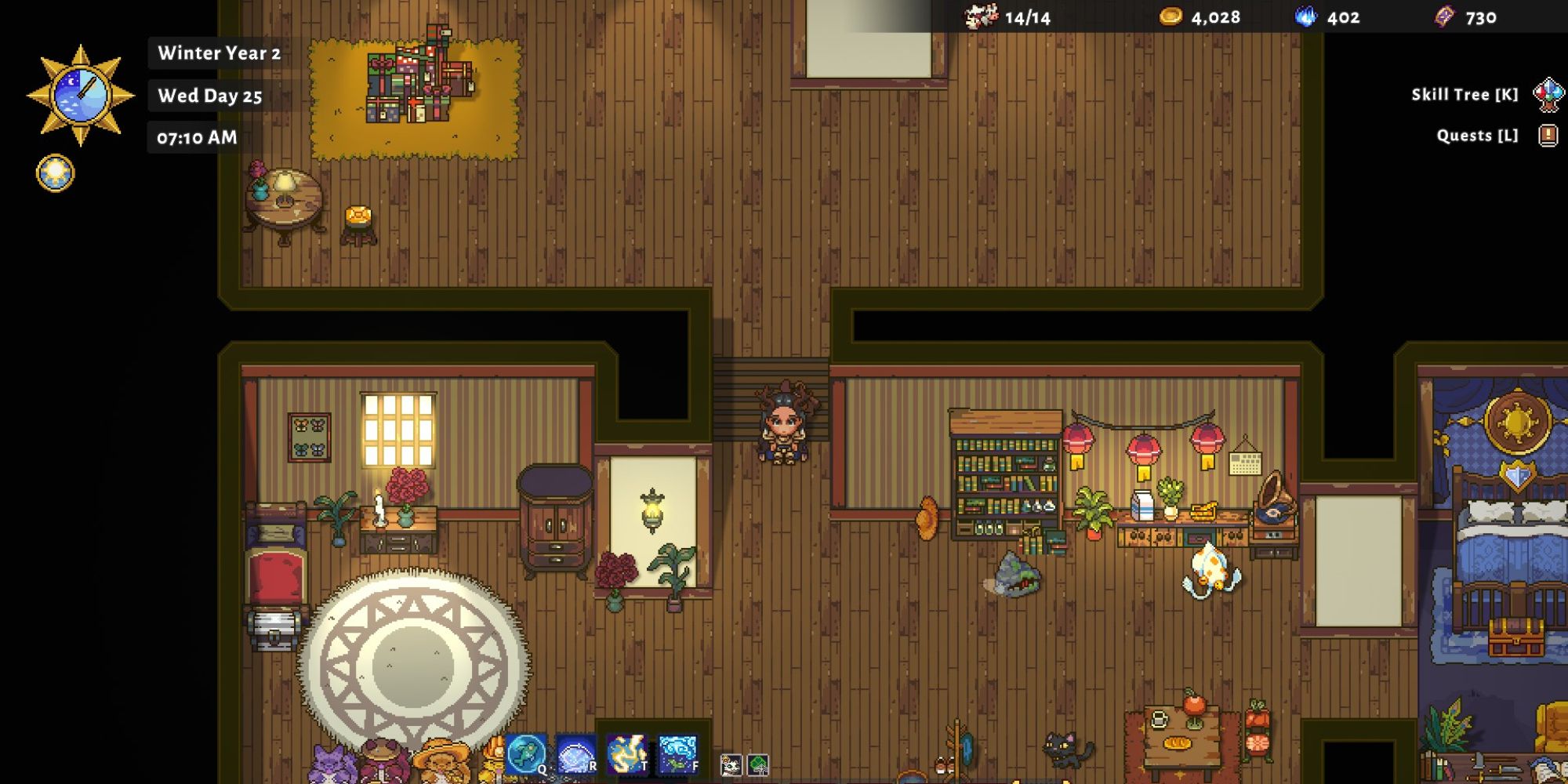 This last house upgrade will provide your house with three extra rooms, and your spouse will only have a room in your house if you have a Tier III house. As seen in the photo above, Nathaniel has his own bedroom on the right side of the house.
You will get two extra rooms upstairs and a third room on the base floor for your spouse, but you cannot sleep in your spouse's bed nor will you see them roaming your home. Since the game is quite new, developers aim to add more when it comes to marrying an NPC.
House Upgrade

Cost

Tier III House Upgrade

Tier II House Permit
50 Hardwood
200 Heavystone
1
Sun Haven House Basics
When you are upgrading your house, you cannot have pets inside, and for some reason, the game will not allow you to perform an upgrade if you have pets roaming around. You must go inside, put them in your inventory or a chest, and then proceed with the upgrade, so click on a pet to pick them up.
Actually upgrading the house is pretty straightforward, all you have to do is click your house, making sure that the upgrade you crafted is in your toolbar and equipped in your hands. There are no game benefits to upgrading your house other than having your spouse live with you.
In terms of decorating, it is important to note that you can use furniture from any other town (Nel'Vari or Withergate) and bring it into your Sun Haven home for decoration.
You are able to demolish your house and place it somewhere else if your original placement does not suit you anymore. To demolish a house, you must purchase a Demolition Kit from Emmett in Town Hall.
A Demolition Kit costs 2,500 Gold. It can be used to remove a house or barn, which will then go into your inventory for you to place down where ever you like.
Next: Sun Haven: Guide To Completing The Museum