Quick Links
How To Start The Hunger Game
Out of all the curses that Geralt encounters in The Witcher 3, none are as delicate as the one that afflicts Marlene in Toussaint. It will take no small amount of focus and research to relieve her of the condition and restore her life back to her.
Related: The Witcher 3 – Treasure Hunt: From Ofier's Distant Shores Side Quest Walkthrough
Players that go through the effort of freeing her are rewarded with the quest The Hunger Game. In it, Geralt will have to choose how Marlene will carry on after losing decades of her life to the curse. If you are concerned about the consequences, this guide will give you everything you need to know.
How To Start The Hunger Game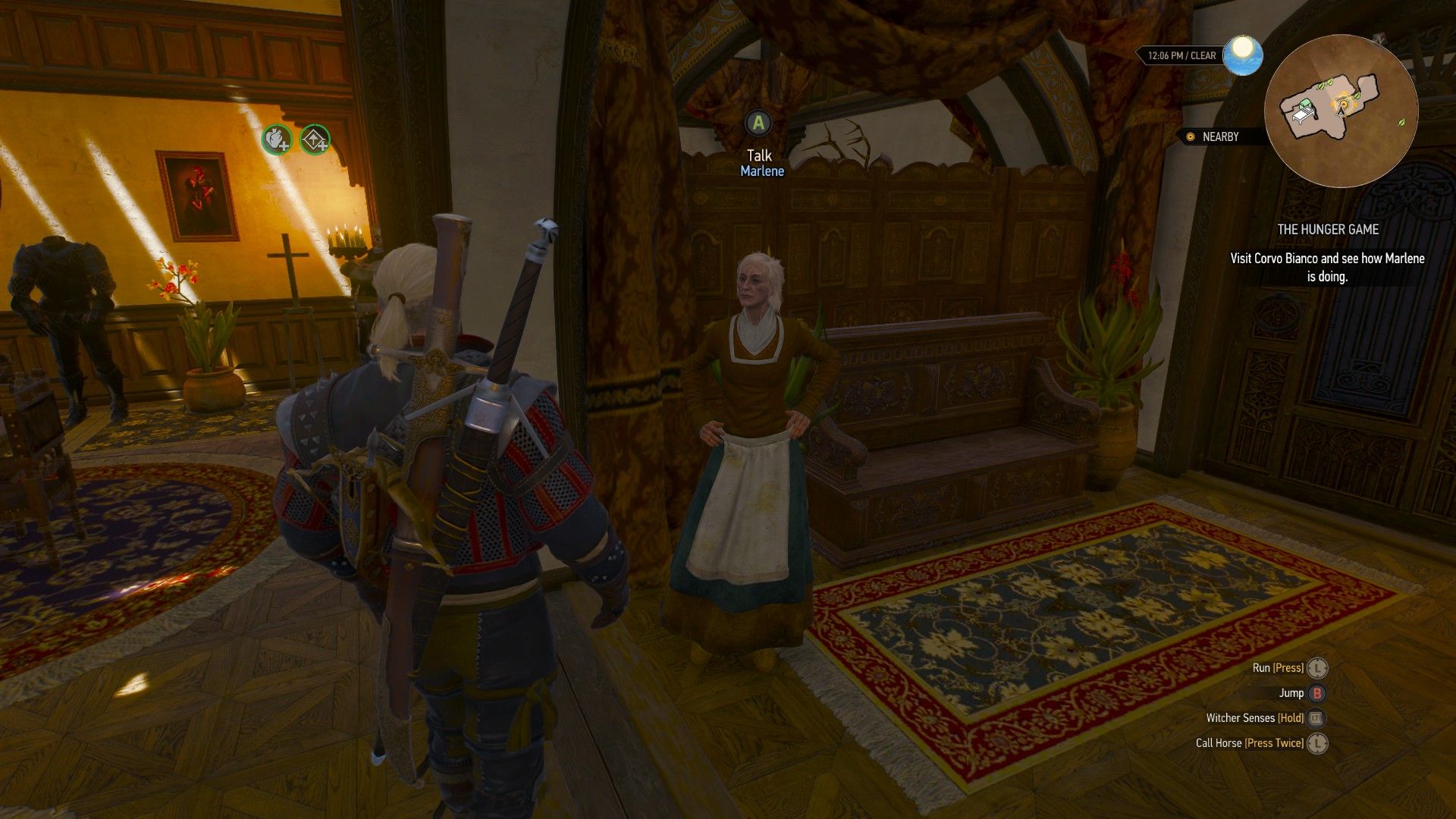 In essence, during the quest La Cage au Fou, you will have to successfully lift the curse from the spotted wight. The deadly monster will rapidly return to its original form, a human woman. Geralt will promptly bring her to Corvo Bianco, where she can recover after the taxing transformation.
If you are trying to figure out how to lift the curse or would like to prepare ahead of time, our guide to La Cage au Fou has a section dedicated to the problem.
Two days after bringing her home, Geralt decides to see how she is doing, starting the quest. You can find her near the entrance of Geralt's new home, in a far better state than she used to be.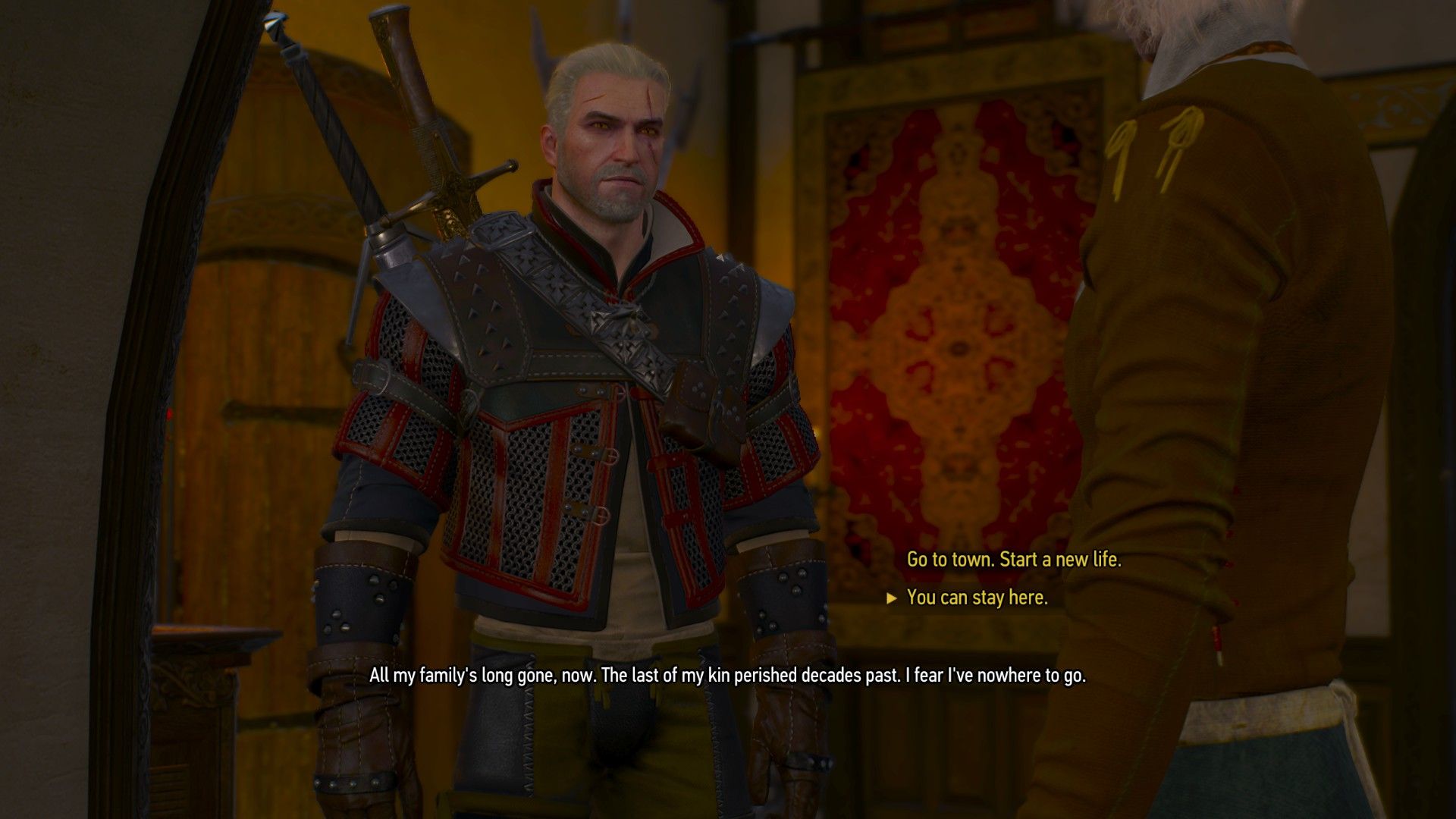 Marlene is in a tough spot. With her family long dead and without a coin to her name, she needs a place to stay. You will be presented with two options here.
Let Her Stay

Marlene will be relieved and grateful, providing Geralt with her dowry's location as a reward and promising to cook for him.

---

This choice will help you earn Aerondight.

Tell Her To Look Elsewhere

She will be forced to leave Corvo Bianco and search for a new home elsewhere, ending the quest.
Where To Find The Dowry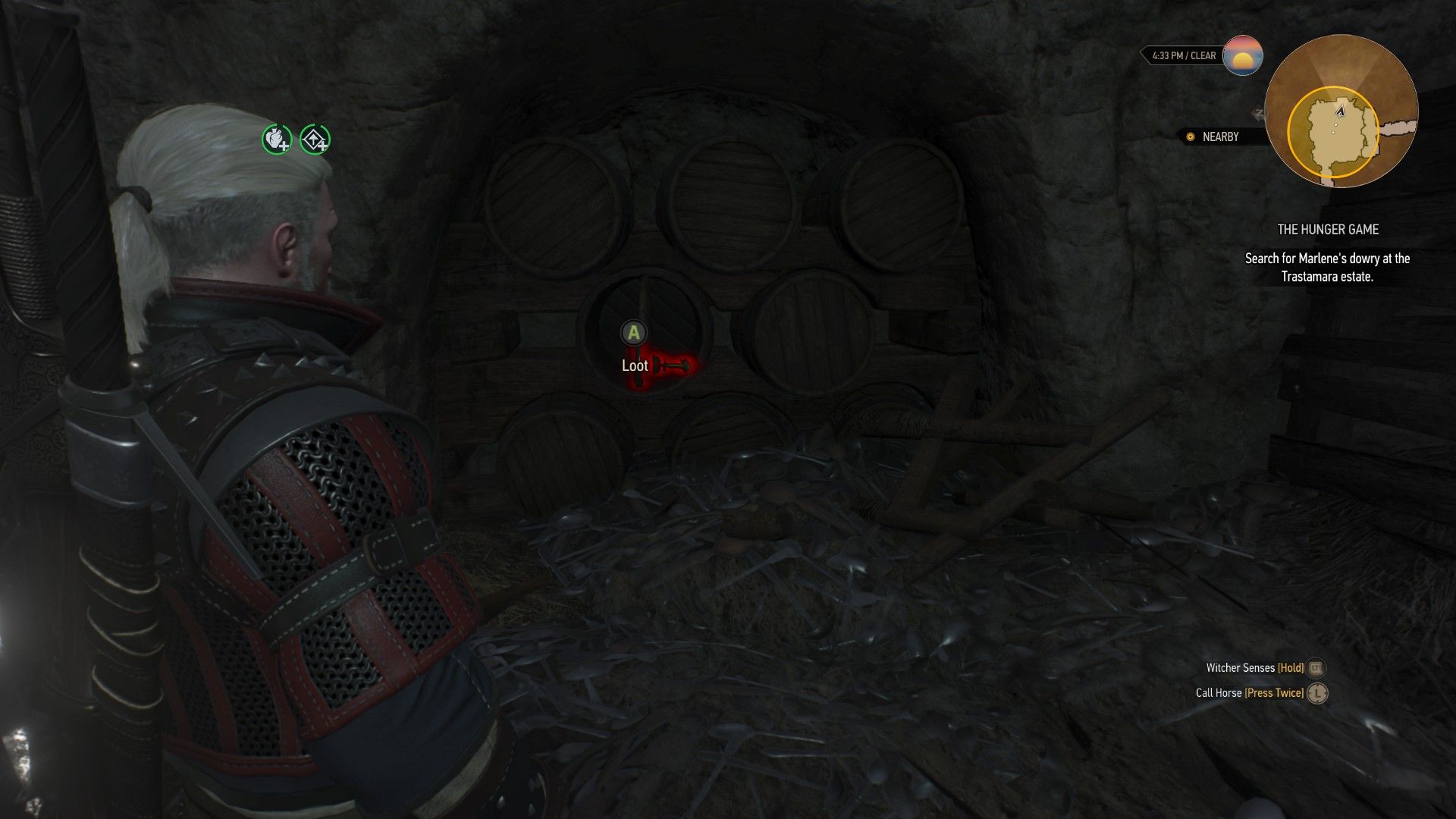 You will have to return to Marlene's old home to find her dowry. It's in the basement, in the pit of stolen spoons. To reach it, head down the stairs, going past her cauldron, until you reach the bottom.
The dowry is in the second barrel from the right. You will find 400 crowns and the Gold Stick of Joy, a trophy that you can display in Corvo Bianco. The quest will end here, with your reward in hand.
Next: The Witcher 3: Complete Guide And Walkthrough