Bluey: The Videogame sees the adorable blue heeler puppy and her lovable family continue their quest for world domination. Much like when American parents complained that their children were developing British accents thanks to Peppa Pig, it's only a matter of time until we have a generation of kids the world over who all sound like they're from Down Under. I'd take Bluey's accent over Peppa's any day, and I'm British.
My son and I have been itching to play the Bluey game again ever since we previewed it last month. Since then, he's assumed you have to go to London if you want to play Bluey and now believes that's the only reason anyone goes there. He was pretty excited to discover he wouldn't have to get two trains and an Uber to play it again. Instead, we got our Bluey on in the comfort of our own home.
Having to play through parts of the game we'd already experienced wasn't a problem either. During the preview, we only made it as far as the playground, the second area you're given the chance to explore. You unlock two more areas – four in total – as you complete episodes.
Splitting the game into episodes is a handy way to control screen time if you need to, as the game's story is divided up into bite size chunks.
They aren't standalone episodes, though. Each one leads into the next and tells one long story, sort of like a feature-length episode of the show, so the closest you'll get to a Bluey movie, for now (seriously, how has that not happened yet?). It only takes about an hour to play through all of the episodes, and while a game with a 60-minute story wouldn't usually be worthy of a $40 price tag, this is only the beginning.
As you progress, you'll unlock minigames you and your little ones will recognize from the show. Keepy Uppy, Chattermax Chase, and my son's favorite, Ground Is Lava all among them. I reckon about half of his time with the game so far has been playing Ground Is Lava in different areas. All of the games, and the obstacles in your way, will be tweaked slightly depending on where you are when you start them.
What will really keep kids coming back after Bluey's story is long over are the collectibles. There are stickers to find throughout the game, and while the sparkle they give off makes them stand out, there are a lot of them to find. So many that despite playing it quite a lot, we still have no idea what the picture you're trying to complete once you've collected all of the stickers will show.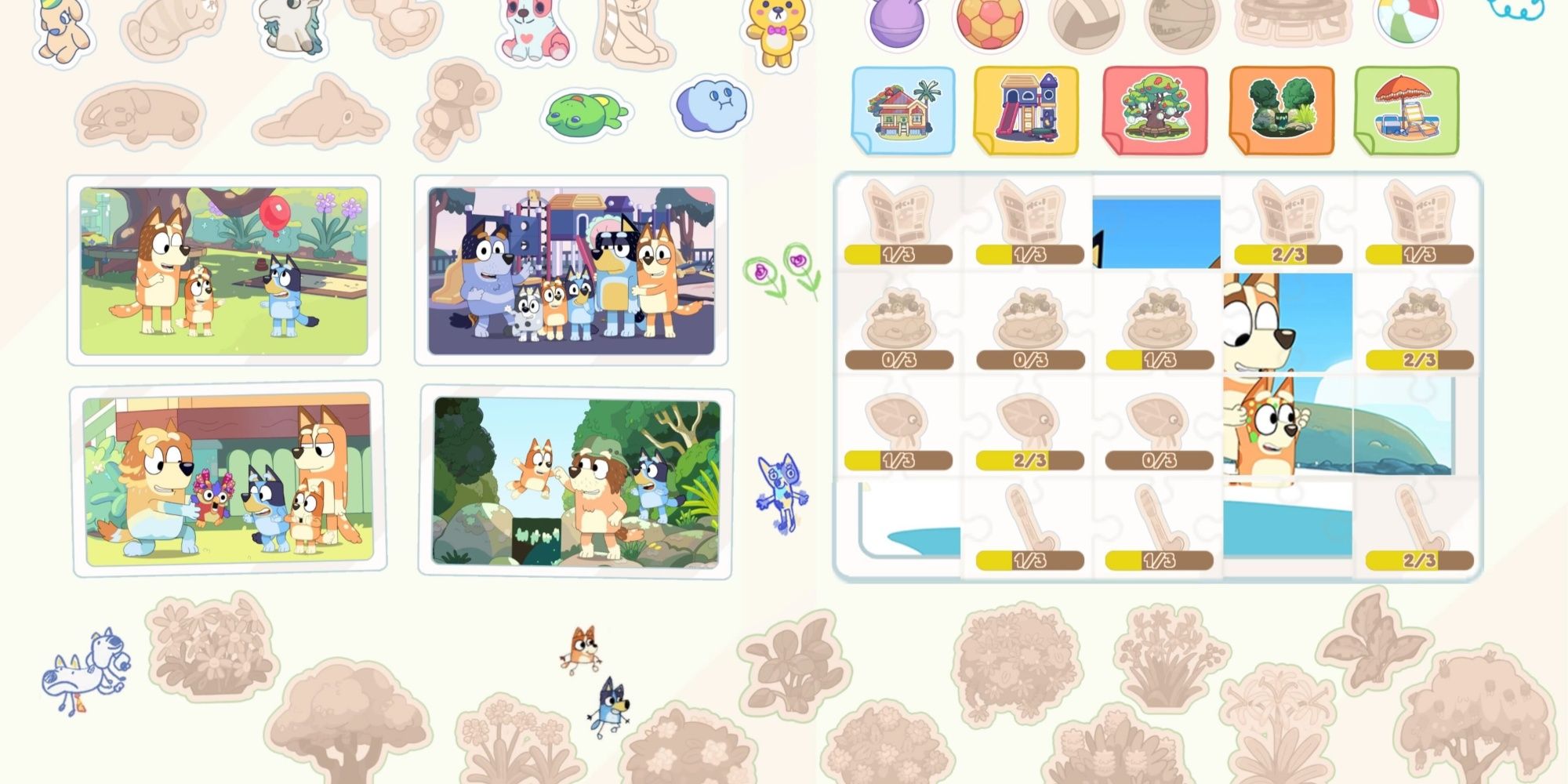 Even once we've collected all of the stickers, I'm fairly certain my son will want to play it all over again, and again, and then one more time for good measure. He has already been replaying some of its episodes in the same way he returns to the ones he likes most when watching the show itself. I've seen the Granny Mobile episode from season three more times than I can count, and I'm fairly certain it was only added to Disney Plus a few months ago.
If you feel like you've seen every episode of Bluey a thousand times, other than picking up the game, track down the one episode of the show not on Disney Plus, Dad Baby. It's really good and I'm not entirely sure why Disney doesn't want you to see it.
What sets Bluey apart from every other kids' show is even though it has been written with children of all ages in mind, there's stuff in there for the grown-ups too. I was skeptical of that transferring to the game, but the team behind it has managed to pull it off. There were moments specifically there to make adults laugh and even a couple that brought a tear to my eye.
If you've not shed a tear while watching a particularly moving episode of Bluey, you must have a heart made of stone.
I don't think putting the characters in a game entirely unrelated to the show would have had the same effect either. My favorite moments playing it with my son have been watching his reactions to its Easter Eggs. When the Heelers find the sticky lizard on the ceiling and wait for it to drop, and him grabbing me when you head to the creek as he realized the game was about to add Grandad into the mix.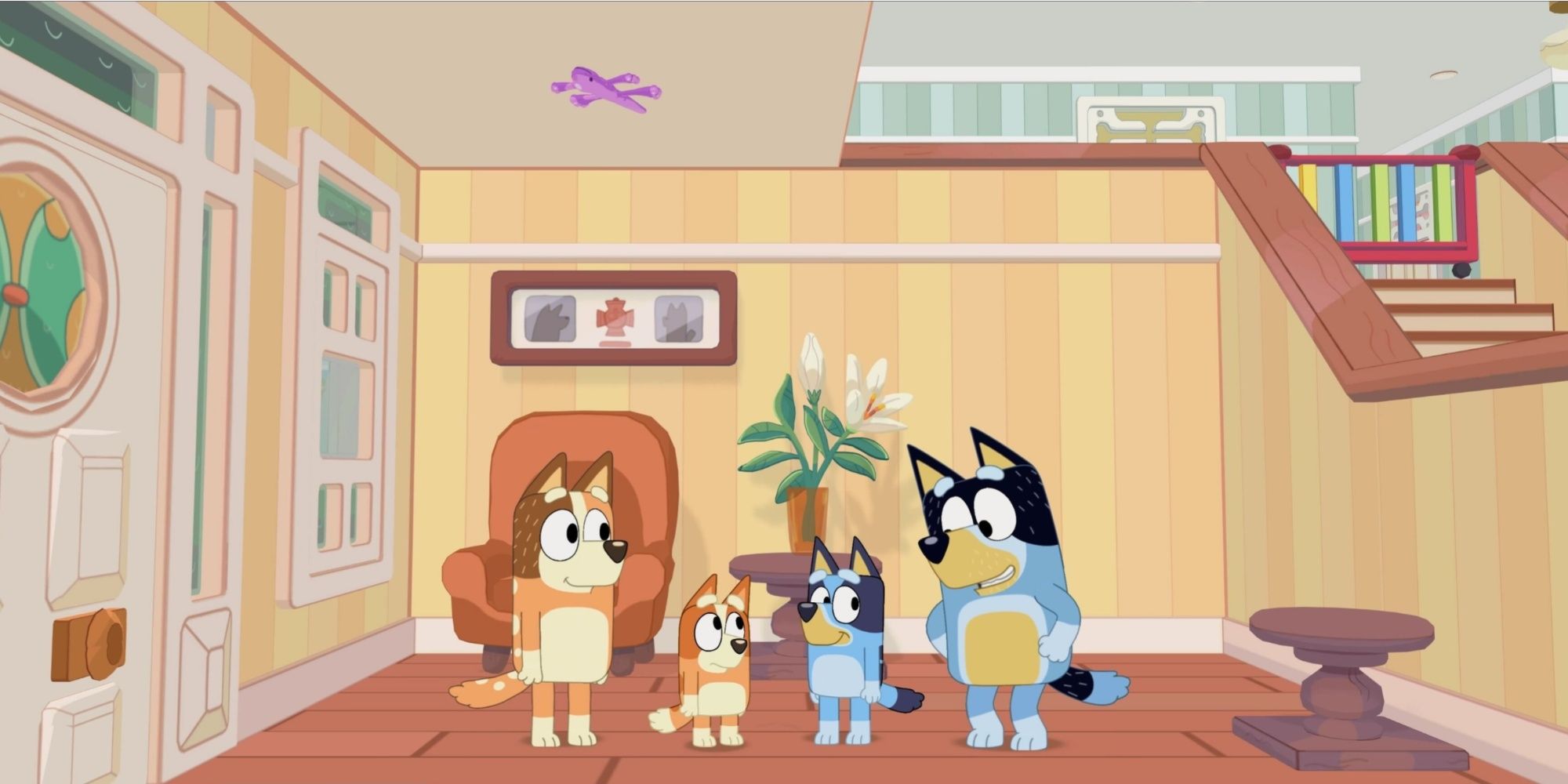 The game has its fair share of bugs, but for the most part, they're not a problem. Unless it's something game-breaking, a four-year-old isn't even going to notice. If they do, they might even find it funny. There was a moment when Bluey, who was an NPC at the time, stood in the corner spinning really fast – in a broken way rather than a dog chasing its tail way – and my son thought it was hilarious. What wasn't so funny was a bug where your character pings to the left of the room when playing Ground Is Lava by the front door and gets stuck there until the timer hits zero.
Even if it were left as it is, Bluey: The Videogame is a step above every other game built with children playing their very first video game that I've played with my son to date. The Peppa Pig games are great, the Paw Patrol ones are okay, but much like when you compare the shows, what Bluey has to offer on the video game front is comfortably superior. The show is for adults and kids alike, but the short runtime and minor bugs mean the game is far more catered to the little ones – but as one of the best of its kind, it's pretty wackadoo.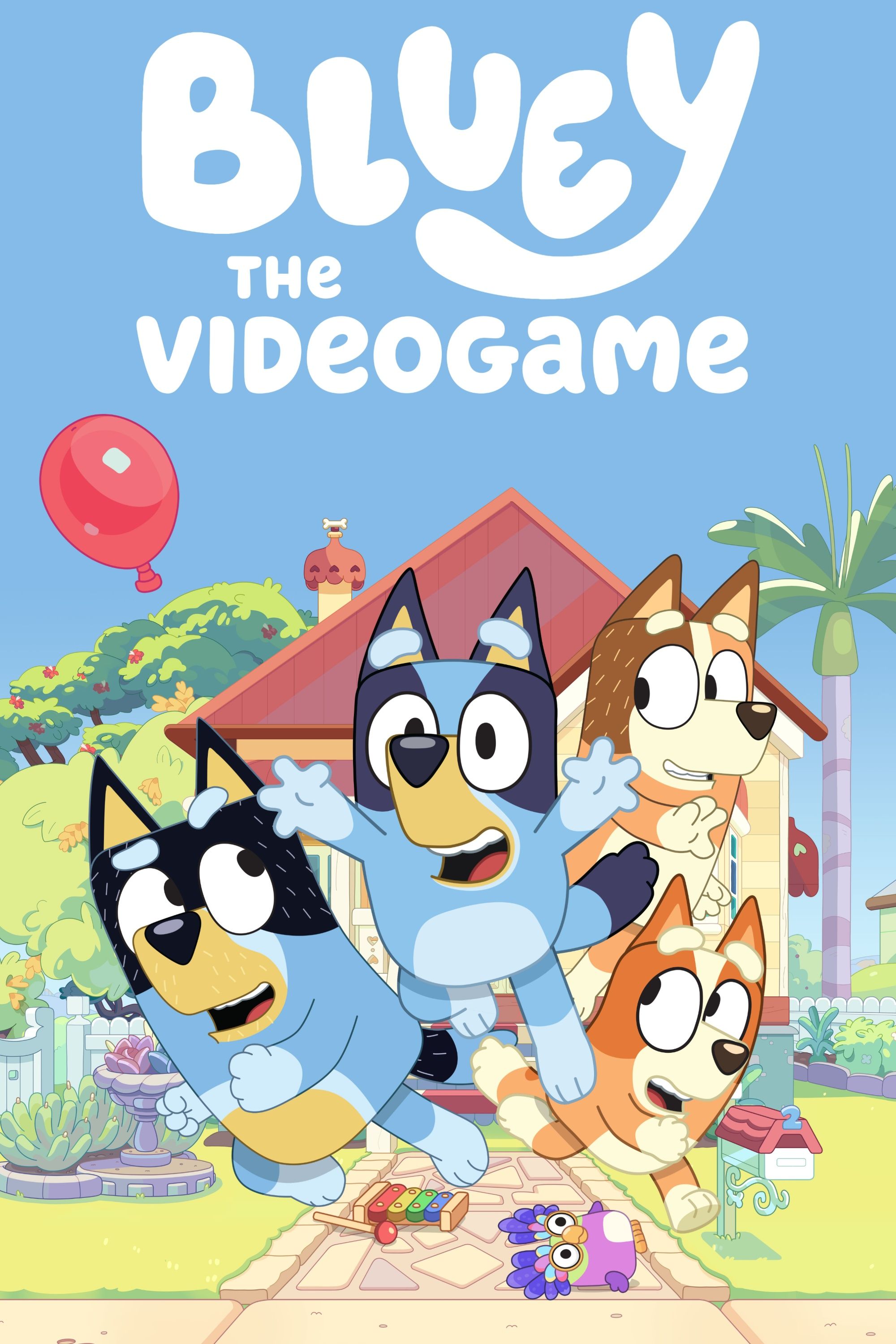 Bluey: The Videogame
Bluey is finally getting her very own video game. The star of the Australian kids' show and the rest of her family will be playable characters in Bluey: The Videogame, available on various consoles from November 17, 2023.
Platform(s)

PS5, PS4, Xbox Series X, Xbox One, Nintendo Switch, PC
Pros
Packed with references and Easter Eggs from the show
Co-op means as many as four people can play together
Comfortably the best game geared towards young kids I've played
The story is split into episodes, just like the show
Cons
Still a few bugs, but nothing that takes away from the experience too much
The game's story mode can be played through in about an hour
A digital copy of Bluey: The Videogame was provided to TheGamer.
NEXT: Mario Kart 8 Deluxe Booster Course Pass Review: The End Of The Rainbow Road