This weekend, instead of setting aside time to grind through a number of smaller titles ready for GOTY season, I started a new Baldur's Gate 3 playthrough and promptly sunk 15 hours into it. I have no regrets, and my tiefling druid is already in love with Karlach and flirting with party members like no tomorrow. Except Gale and Wyll, they'll have to settle with being besties.
I hadn't finished my first go at Baldur's Gate 3, but I was away long enough and did enough things wrong that going in fresh felt like the right decision. Once again, I have no regrets. I'm encountering story sequences and secret areas I didn't even know existed before, offering far more context for my own actions and those around me. Maybe my previous save was buggy or something, because I don't remember half of this stuff. After 15 long hours, I managed to see a bunch of new side quests, obliterate the Goblin Camp and save the Emerald Grove with time to spare. All this and only a single tiefling died under my watch, and believe me, I tried to save them. Despite reloading saves and fitting them with protective spells, I still failed.
I still haven't sealed the deal with anyone in my current playthrough, but I did throw a jar of water at Karlach in exchange for a flaming little smooch. It was the cutest thing ever.
Last time I tackled the Goblin Camp, I recruited Halsin and befriended the giant spiders before unleashing hell on the populace. It was a gauntlet, yet after almost an hour of slicing goblins to pieces and dispatching all three leaders, I emerged victorious. The game is pretty blunt about this being a last resort, and that going for the violent approach was bound to get messy. It left me feeling conflicted after learning Minthara was a recruitable companion and there were several more interesting approaches to take beyond this bleak bloodbath.
This time around, things were different. I followed Priestess Gut's instructions only for her to knock me unconscious and keep me prisoner, shortly after, a servant of Raphael saved me and set in motion a bargain I'll likely have to repay in the hours to come. This opened up an area I'd seen before, but now with narrative context and new ways to approach it. Minthara too, is made more compelling by new choices I decided to make. I told her the location of the Grove as Karlach screamed out in protest, only for me to turn around and give a playful wink because I, dear reader, had a plan. Well, I had the blueprint of a plan I hoped the game was smart enough to entertain. And it was, because Baldur's Gate 3 is amazing and Larian is a genius.
Things could go wrong, but given I stopped goblins from breaching the Grove before thanks to slaughtering them all before they even had a chance, I wanted to see it through. Zevlor is found above the gates surrounded by a slew of freshly lit pyres, while tiefling warriors have started to bury barrels of oil beneath the ground in preparation for an assault. He's shocked to see me, and I could betray this place and never look back, but in order to see my plan to its conclusion, I join in, creating a line of explosive barrels on the frontline ready to ignite the second Minthara and her goons dare to show their faces.
I blow the horn, and the battle sets in motion. Minthara, confident I was prepared to slit Zevlor's throat and murder countless of my own people, is outraged when I tell her to stuff it and side with the Grove. What follows is a tough, seemingly impossible battle, but through smart thinking and teamwork, we emerge victorious.
One character, a stubborn tiefling called Arka who previously tried to murder a prisoner of war to avenge her brother's death, is continually murdered by a giant spider no matter what I try to do and stop it. She's on the edge of the cliff, likely to spill blood even if it puts her in danger. I Misty Step one of my party members over there right away to support her, but double whammy spider bites banished her from this mortal coil long before I had a chance to step in.
I reloaded several times and hoped that the RNG gods would grant me mercy, to no avail. I accepted my failure and tried to protect everyone else. Her corpse is the only casualty when the dust settles (goblins and murderous drow don't count), her other brother standing above a freshly dug grave shaking his head at a loss that could have been avoided. Despite it all, he expresses a hope that she is now finally at peace, no longer fueled by revenge that will only bring with it further tragedy.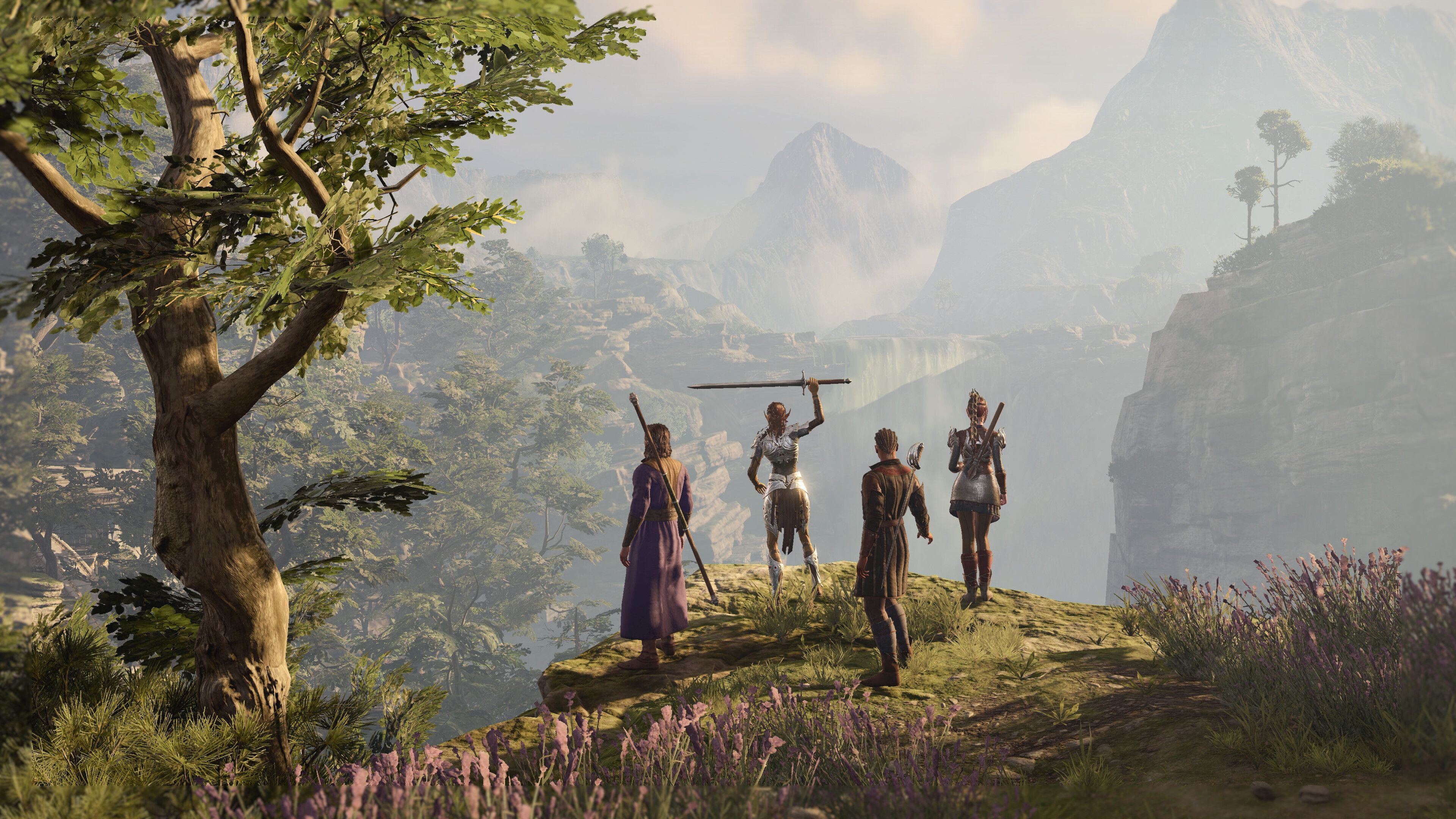 Whether I could have saved Arka or not, failing to do so reinforced the character arc of this tiny NPC in ways I never could have expected. Maybe it was wrong of me to step in and decide how someone was supposed to feel about their own grief when a murderous means of coping with this loss is only a crossbow bolt away. Upon returning to the prison where the goblin I strove to save sat in captivity, all that awaits me is a corpse. She died no matter what, and trying to spare these two poor souls from their own misery saw them both perish regardless. Baldur's Gate 3 is ripe with moral duplicity like this, asking us to make gut decisions and deal with the consequences later even if, deep down, we knew it was right.
I started a new playthrough to make better decisions and pave over past mistakes, but in a game like this you're expected to roll with the punches and let them define you, whether if you want to be an arbiter of justice or a devil incarnate who leaves only suffering in their wake. It's a perfect example of how the medium is capable of making you feel, think, regret, and triumph in equal measure, and nothing in recent memory does it better than Baldur's Gate 3.
Next: Baldur's Gate 3's Physical Edition Is Going To Do Gangbusters