Hollywood would like you to think that animation is for children, a medium where Minions are all the rage and Disney will continue to produce classics that appeal to all ages, regardless of what its marketing might tell you. Daring to suggest that animation can be something more substantial and mature is continually met by upturned noses. Films fail to get produced while beloved shows are cancelled, or new properties that don't have the leverage of existing IP to drag them over the finish line are left forgotten. We need to embrace new ideas and indulge in new shows and films if we want to see more from them, otherwise we're only assisting our own failure.
Earlier this month saw Blue Eye Samurai launch on Netflix to so-so fanfare. It is a brilliant show that sets the foundation for something even greater in the future, but only if enough of us show up to help lift it off the ground. A bold, beautiful vision of Japan defined by great characters and powerful themes amidst a tale concerning politics, gender, and what revenge inevitably costs a woman who will do anything to put things right in a society she is forbidden from being a part of. Launch week was quiet, but since then I've seen a fandom start to form thanks to word of mouth and critical praise of an animated show that does so much right.
We all sit here saying why isn't there more original stuff and the answer really is because the audience doesn't show up for it in the same numbers.
When I was a kid, you would think of adult animation as either anime or crude comedies like Family Guy or King of the Hill. This net has grown wider in recent years, but the average joe is still going to shout out something like Big Mouth before they think of modern greats like Blue Eye Samurai, The Midnight Gospel, or Scavengers Reign. That's not to say animated comedies of this ilk aren't capable of saying or showing anything profound, but the mainstream definition of animation continues to hold us back. I still have family members who will refuse to watch Spider-Verse by virtue of it being animated, and that's a superhero movie. Pushing them feels impossible.
I spoke with Blue Eye Samurai co-creators Michael Green and Amber Noizumi ahead of the show's release and the atmosphere was hard to pin down. Netflix hadn't put a huge amount into marketing the show, so those behind it could only hope that enough people would show up to support it.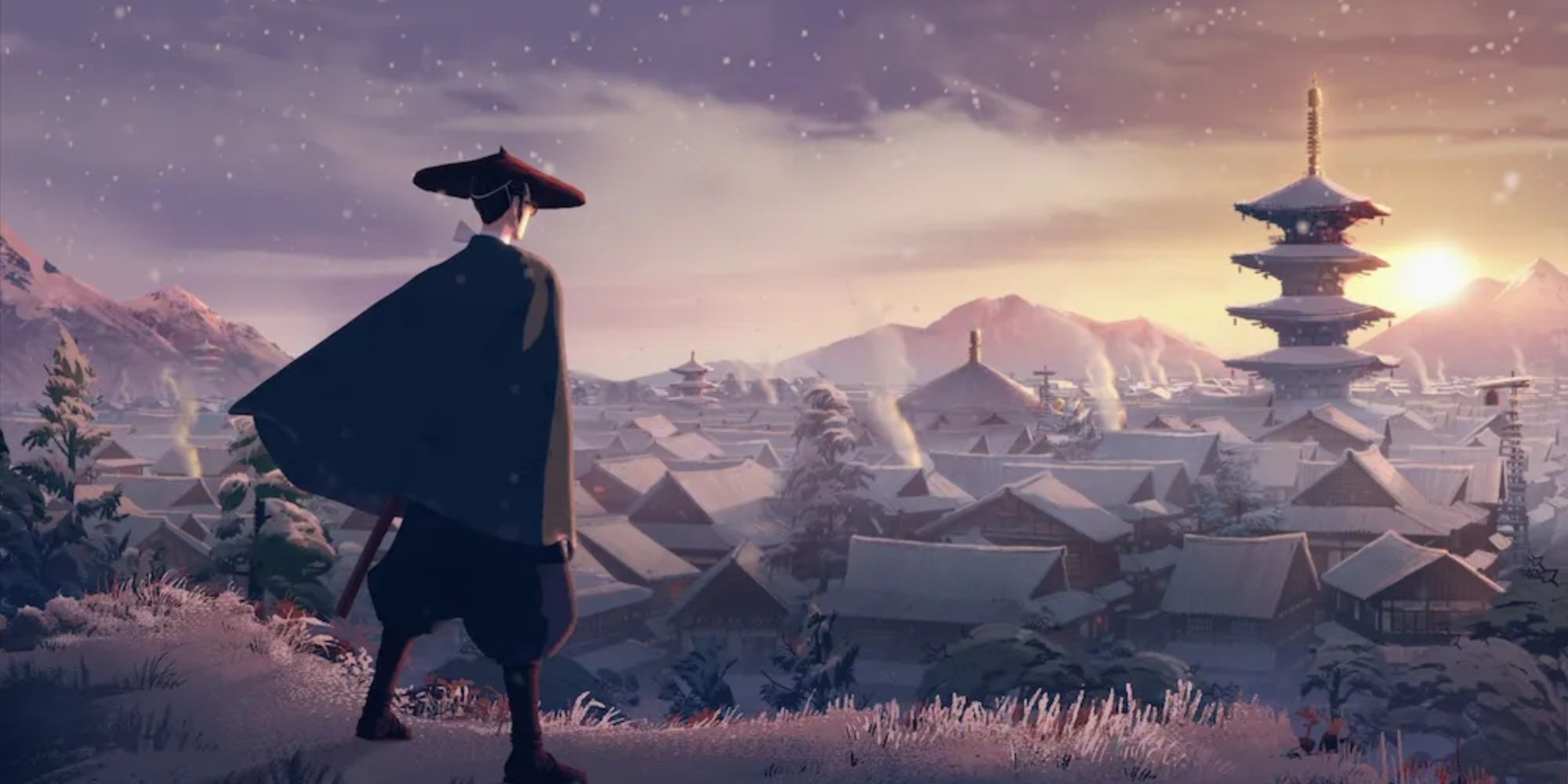 "In the States, animation is associated with either kids or comedy," Green tells me. The co-writer of Blade Runner 2049 and Logan, who has reportedly been brought in to help right the MCU's struggling Blade film, has an impressive resume. "But that's changing as the audience grows up and as people have a much more sophisticated understanding of how sophisticated animation can be. You know the credo – it's a medium, not just a genre on its own. We had an idea for a story that large and expansive, and we thought for years about how we can tell this story? It's just not possible, it's too big.
"Until the idea of adult animation. What if we wrote this drama exactly as we imagined it and take no dives, pull no punches, and cut no storyline? The way to do that was in animation. We were lucky enough that, at the time, Netflix was building an adult animation division and had ambitions in the drama space, and they saw this and immediately went, 'That's the show that can prove what animation can be, let's do it.'"
Fellow co-creator Amber Noizumi adds, "There was always a question mark of will people show up for a new type of genre that doesn't have a built-in fanbase and what will happen when people aren't showing up for and evangelising it. I guess we'll find out."
[A second season] is not confirmed. We have big ideas for Mizu and the rest of the cast, but we need people to show up.
Green doesn't beat around the bush when it comes to the risks associated with creating new properties in spaces where familiar characters and IP continue to reign supreme. Audiences are bound to gravitate towards stories they find familiar, while major corporations nowadays grow less and less willing to give new ideas and creatives a chance because it costs far too much or isn't worth the risk. It's why we live in a landscape of reboots, sequels and prequels – many of the media we love are trapped in a cycle of risk and reward where few original ideas are ever given a chance. When they are, they risk becoming diluted properties also.
"We all sit here saying why isn't there more original stuff and the answer really is because the audience doesn't show up for it in the same numbers," Green says. "Or with the same certainty, so if people want more original stuff to be made they need to show up and watch this within its first 20-day window and show Netflix that they want more original material."
It's depressing that streaming services will decide the fate of a new show within days of its release using nothing but data and little time for word of mouth to spread or critical thoughts to be formulated. You're either an instant hit or an unworthy risk, and getting renewed is down to being in the right place at the right time. When speaking to me on the future of Blue Eye Samurai, Green and Noizumi are incredibly honest about the reality of needing to show up.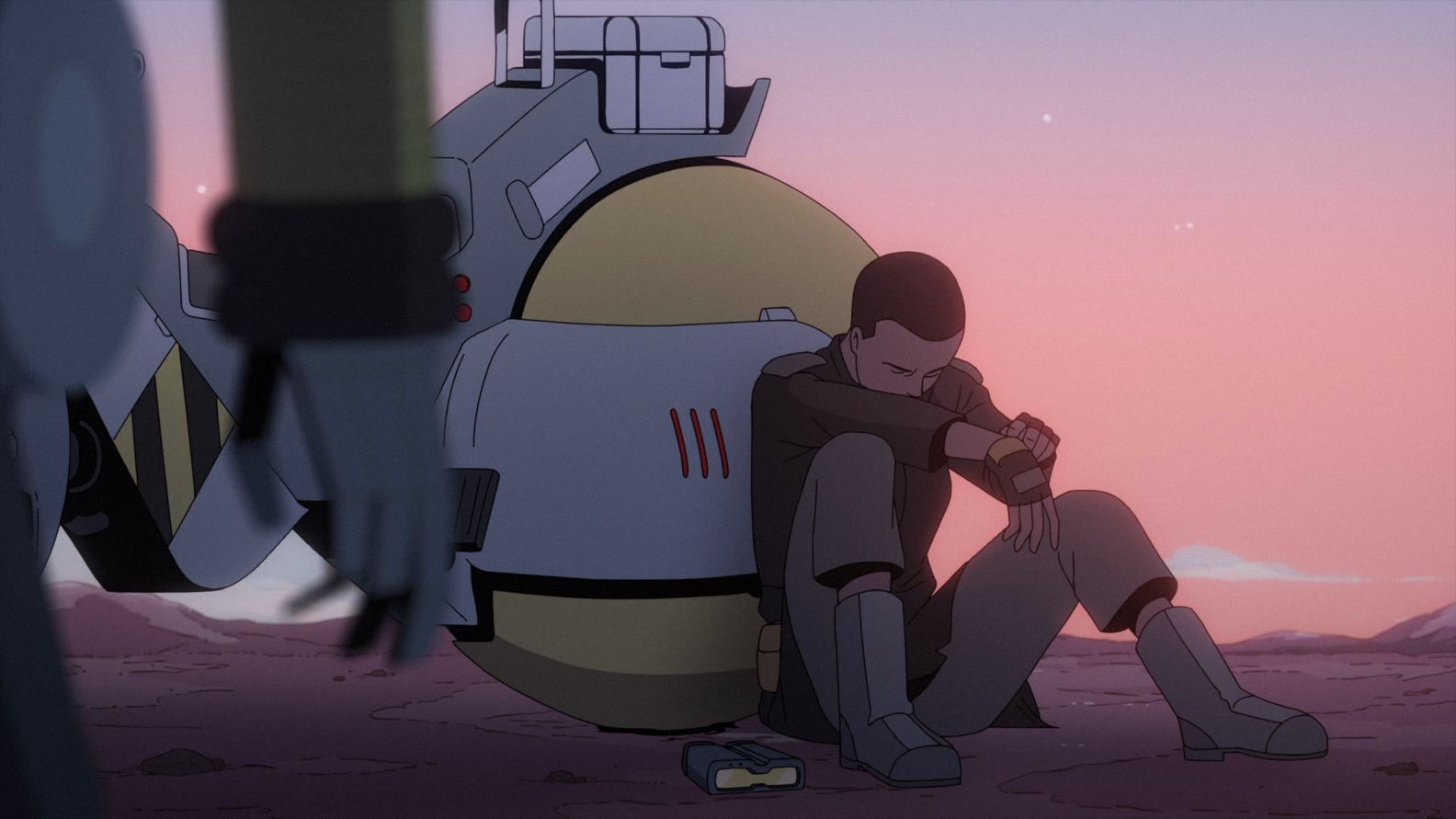 "It is not confirmed," Noizumi says regarding a second season. "We have big ideas for Mizu and the rest of the cast, but we need people to show up."
Green adds: "The original pitch was that this is a series with a beginning, middle, and an end that we have planned for, be it via three or four seasons we would hope for. We already have an approved second season storyline and one script written so far, but it has not yet been greenlit."
Whether it be Blue Eye Samurai on Netflix or Scavengers Reign on Max, there are so many worthwhile animated films and shows out there aimed at an older audience, characters and stories that are allowed to be nuanced and not hold themselves back from exploring darker or more sophisticated territory. But the sad reality is that corporations are always destined to opt for the direction that holds the most profit, undermining creativity from other sources who want to push the medium further. The media we've consumed over decades and the way in which animation is so frequently marketed towards younger audiences has conditioned us to treat it as lesser, when in reality it is capable of much more, we only need to give it a chance.
Next: Scott Pilgrim Takes Off Review – A Meta Retelling About Fixing Toxic Relationships