We're about to head into one of the wildest periods of the Ultimate Team calendar: Black Friday. As EA Sports FC 24 inevitably goes on sale and thousands of new players flood to the game, EA adds a bunch of Black Friday 'deals' to Ultimate Team to coax yet more money out of their pockets.
Whether it's buying players on the market for SBCs or straight up buying FIFA Points for store packs, Black Friday will be a hectic period for all players. The market will crash, great players will be sold for pennies, and matches will vary from stomping noobs to facing pros as every level of player hits Rivals with their shiny new teams. But, if the game's current trajectory is anything to go by, the one thing that will be missing is the women.
Many people complained about the inclusion of women to Ultimate Team, and misogynistic comments flooded FUT forums and EA announcements. Personally, I was excited that I'd actually be able to use the women I see play at Prenton Park every other week, for the second-best team in Merseyside, Liverpool Women.
However, EA has seemed to forget that it added women to the game at all. The latest promo, FC Pro Live, ties select players to esports pros, and the players will get buffs the further their affiliated pro goes in the tournament. Players will be hunting after the likes of Randal Kolo Muani or completing the objectives for Diogo Jota (who, for some reason, won't upgrade like the others), but there's not a single woman in the promo.
I'm not going to say that every promo needs to include exactly 50 percent women and 50 percent men, but what's the point of including women in Ultimate Team at all if you're letting their gold cards languish while the annual difficulty curve leaves them behind? I still use Alex Morgan as a super sub, but I have no female players in my first 11. Of course I snapped up the Triple Threat Leanne Kiernan, but that's because she was selling for discard price and I'm hoping she'll get an Evolution before too long.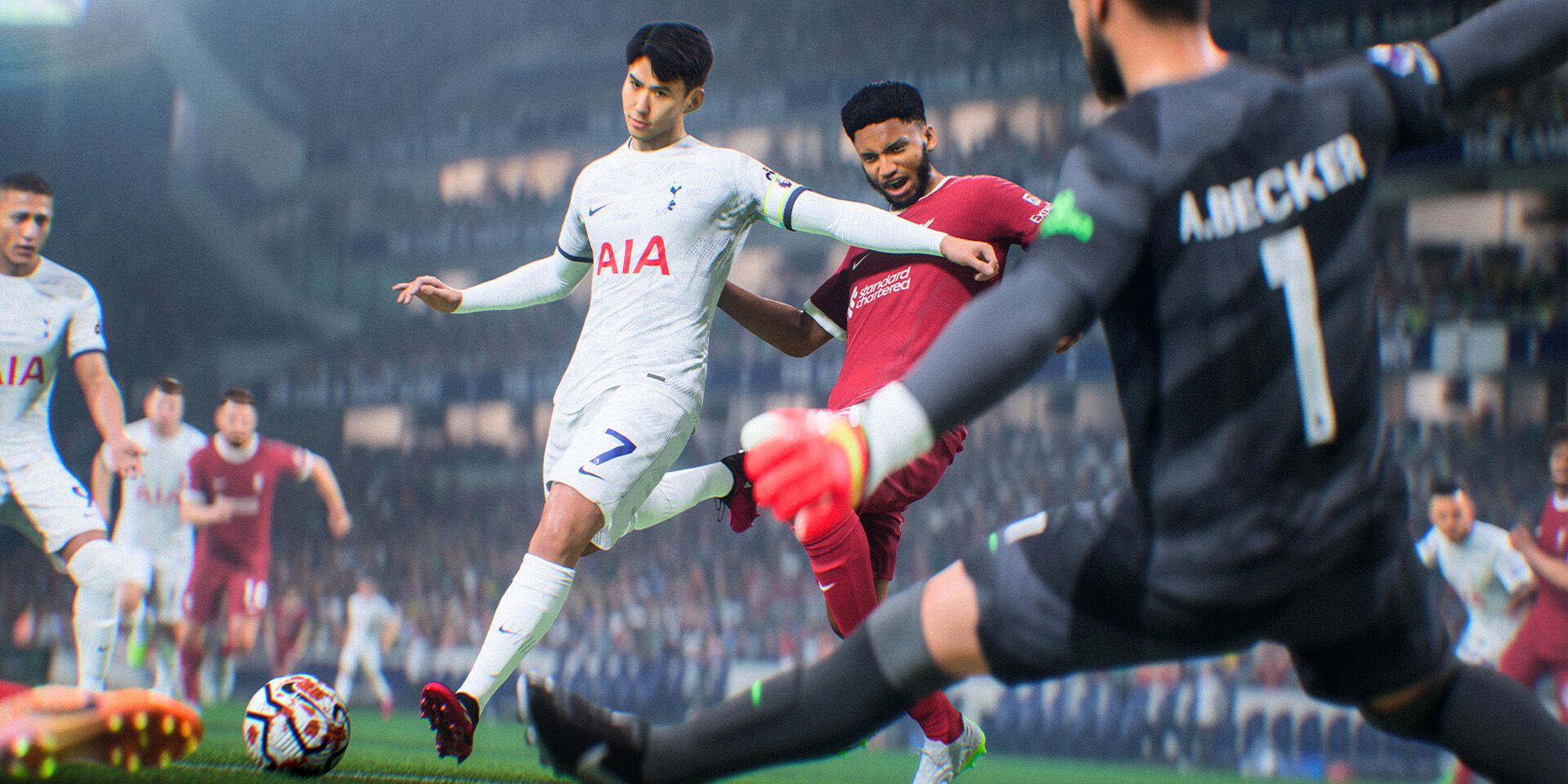 If women are being excluded from promos, then what's the point in them being here at all? A cynical player might look to pack weight. We've all seen that promo cards have been more difficult to pack this year, and part of that is due to the introduction of women to the player pool. If there are around twice as many cards but promos have the same number of players as previous seasons, they're going to be twice as hard to pull. This means players will need to buy more packs, and pour more money into EA's surprise mechanic machine.
I firmly believe that women are a top meta option in EA FC 24, or at least they could be if they got decent promo cards. So much gameplay is decided by body types, and since women tend to be shorter and lighter than their male counterparts, full backs, wingers, and even midfielders can benefit from having a lower centre of gravity and more technical skills. Your centre backs and goalkeeper will probably always be men, but cards like RTTK Bacha and Centurions Geyoro will dominate top competitions.
As the Ultimate Team playerbase swells this month, EA needs to address the imbalance between its male and female stars. So many promos have revolved around the Premier League and La Liga already this year, and players want to diversify their teams. I'd love to expand further into the WSL, and I know plenty of German players who want a decent Bundesliga card for once. You can still include Pedri or Grealish as your chase card in each promo, just spread the love a little through the rest of the team.
Next: You're All Sleeping On Naraka: Bladepoint