Like a Baldur's Gate 3 hero with a full inventory, I've become encumbered. Between Steam, GOG, and the Epic Games Store, my PC collection is home to just about every CRPG I can think of, and my forward momentum is being slowed by the sheer number of games taking up space.
On Steam, I've got all three Baldur's Gates, plus Planescape: Torment, Wasteland 3, Disco Elysium, Fallouts 1 through New Vegas, both Knights of the Old Republic games, and the first three Elder Scrolls outings. On GOG, I've got the other two Wasteland games, Jade Empire, the first two Witchers, a ton of Ultimas, and Vampire: The Masquerade – Bloodlines. Epic meanwhile is home to all the Shadowrun games, Pillars of Eternity, Tyranny, and Kingdom Come: Deliverance. Add in Xbox Game Pass, and I've got the vast majority of games I want to play in the genre covered.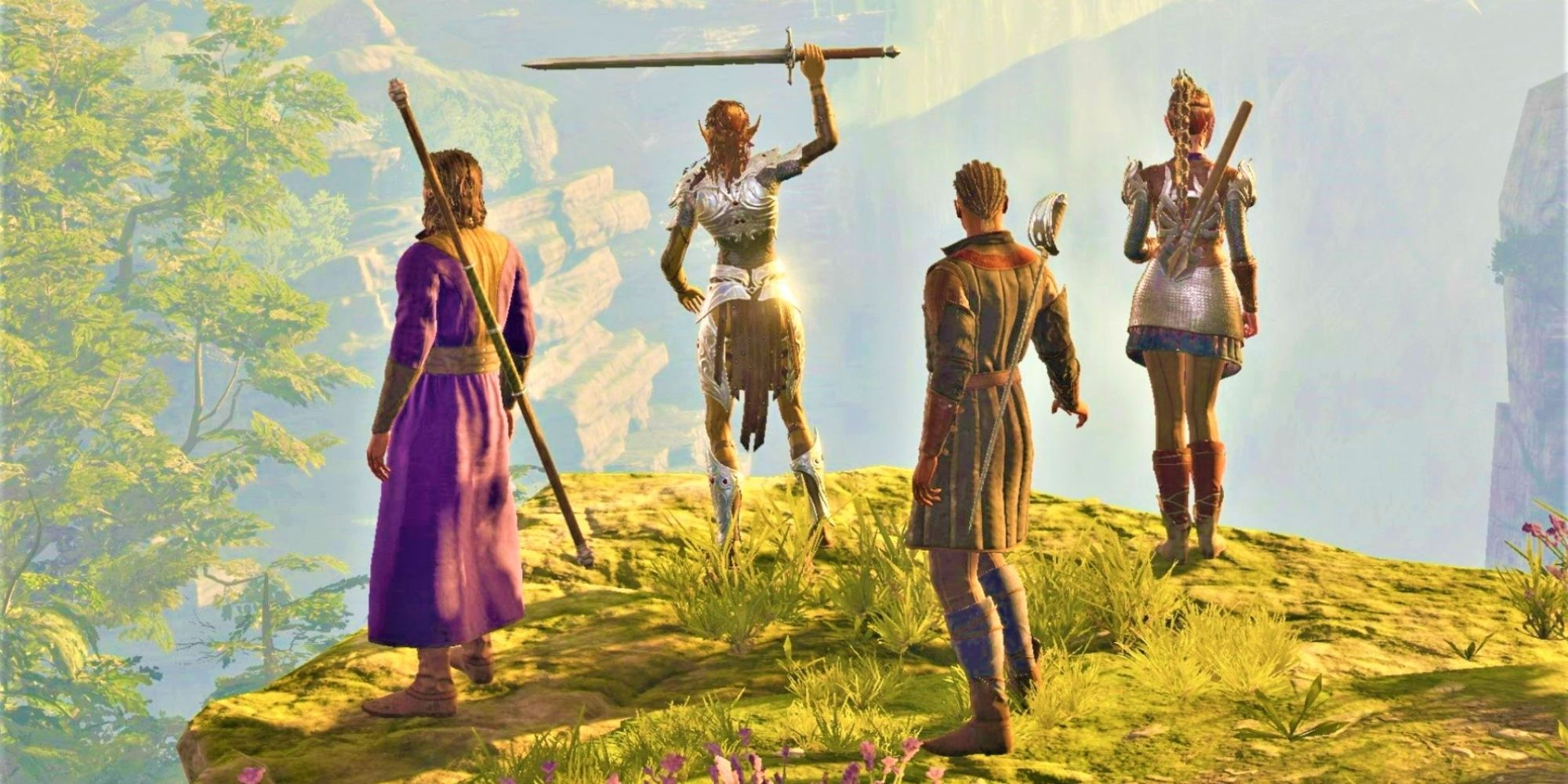 So why have I played so few of them? Of the games I listed above, I can count the ones I've actually put significant time into on one hand. It's a genre that I love when I play it, but I find it difficult to actually make time to play the older games that built the genre's foundation. I wrote earlier this year about how, everytime I start a new CRPG, it makes me want to clear the next year of my schedule, and commit all my time to exclusively playing CRPGs. Now that I'm finally nearing the end of Baldur's Gate 3, that feeling is intensifying. I've almost downloaded Planescape: Torment on multiple occasions in the last week despite GOTY season being a ridiculous time to start a long, old game that has no bearing on any of the work I need to do between now and New Year's.
But I think that mental calculus I've done to convince myself not to play Planescape: Torment is the reason so many of these games have remained unplayed. Baldur's Gate 3 is the rare game that is 100+ hours long and so popular that, from a work standpoint, it makes sense to devote that much time to it. It's such a complex and rewarding game that, in nearly every play session, I'm thinking of new ideas for articles I want to write. It's a diamond of a game that I've been turning over for 100 hours and I'm still discovering new facets.
But it's very rare that a game like this takes over the world and gives me that easy excuse. I'm tired of telling myself that I'm going to play more CRPGs – now I actually want to do it. So, I've decided to use this article as a reminder for myself of that commitment and a guide to which CRPGs I can and should make time to play in less busy times.
If I just want to hit the most significant entries in the genre – Fallout, Planescape: Torment, the first two Baldur's Gates, Divinity: Original Sin 2, and Disco Elysium seem like good places to start. But I've already hit upon the struggle of getting into CRPGs in a comprehensive way. I only listed six games there but, per HowLongToBeat.com estimates, tackling the main story and side quests for that limited number of games would take 319.5 hours. If I take out the one I've already finished, Disco Elysium, I can knock that time down to around 290 hours. Compare that to the time it would take to finish six action-adventure games like Uncharted 3 and you start to see the difficulty.
It would take 54 hours to beat Uncharted 3 six times.
The best way to make real progress would be to begin with Shadowrun Returns. The sci-fi fantasy game (set in a world that's a little like The Wolf Among Us, but cyberpunk) clocks in at just 12-14 hours on HLTB. Its standalone expansion, Shadowrun: Dragonfall, and sequel, Shadowrun: Hong Kong, aren't that much longer at 21-29 hours and 20-30 hours respectively. None of them are especially long for an RPG, and that makes them easy pebbles to fit into my schedule around the larger boulders of 'New Games', 'Work' and 'Hobbies'. Those are realistic lengths. I can do that. Once GOTY season is over, it's Shadowrun time.
NEXT: Karlach Is The Defeater Of Encumbrance In Baldur's Gate 3