Learn everything you need to know about a piece of equipment that will significantly boost your stats with Mario.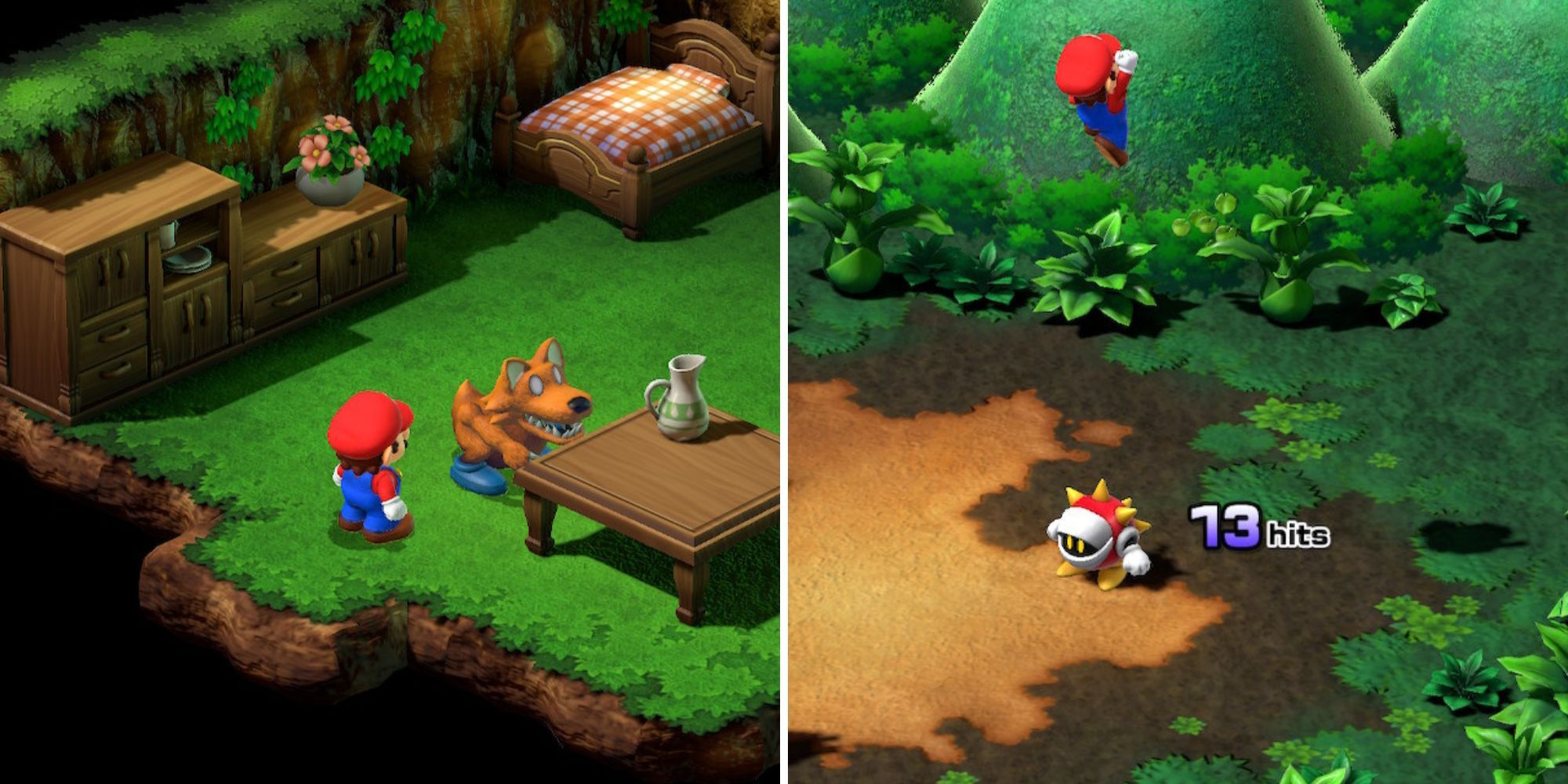 Quick Links
How To Get The Super Suit
The Super Bosses in Super Mario RPG take things up a notch from the relatively easygoing adventure. To stand a chance against these powerful foes, you'll need every last bit of help you can get. However, getting the strongest piece of equipment can be just as hard as going toe-to-toe with Smithy.
Related: Super Mario RPG: Ultimate Weapon Location Guide
The Super Suit is the best piece of equipment that provides a massive bonus to each of your stats. This gear is incredibly difficult to obtain as it demands your mastery of the Super Jump ability. Aside from the Ultimate Weapons, the Super Suit will make the Culex fight a much easier battle.
How To Get The Super Suit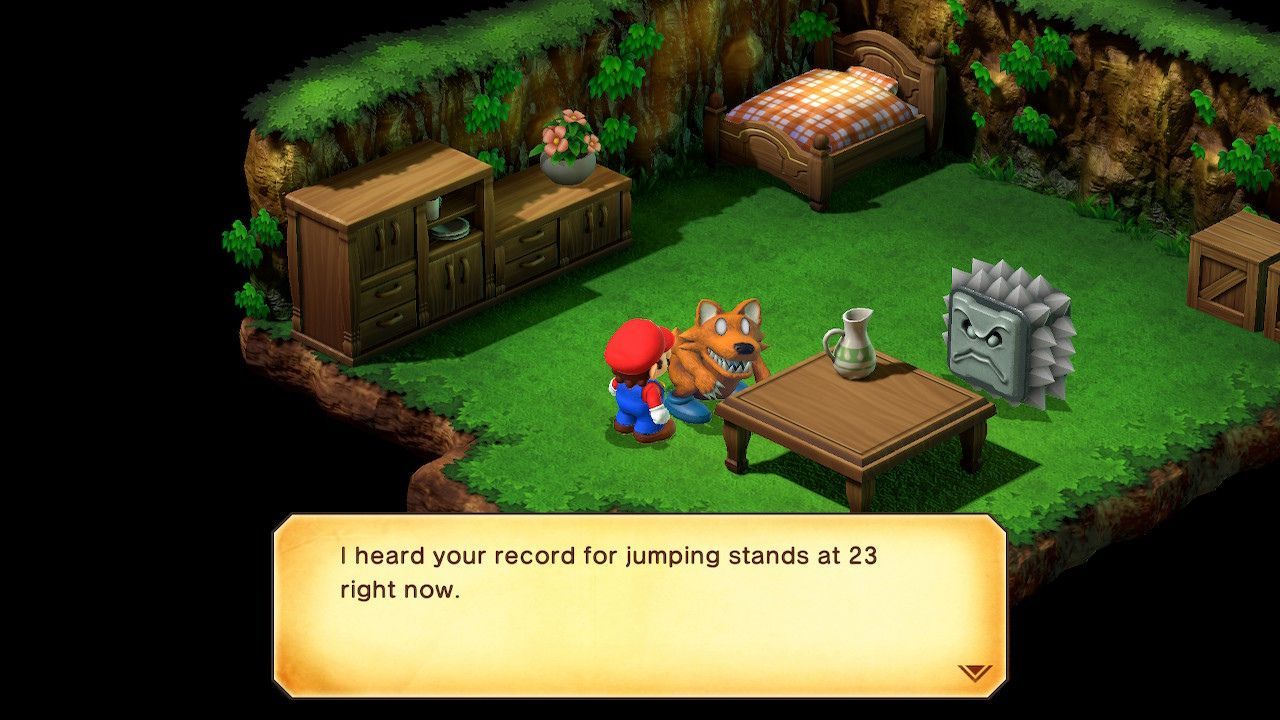 A Chow in Monstro Town will give you the Super Suit after landing 100 Super Jumps in a row.
The Chow is located in the second room from the left in the long line of doors. This Chow will also keep track of your record of Super Jumps and reward you with the Attack Scarf after landing 30 Super Jumps in a row.
Mario learns the Super Jump ability at level six. Super Jump costs seven Flower Points to use.
Tips For Super Jumps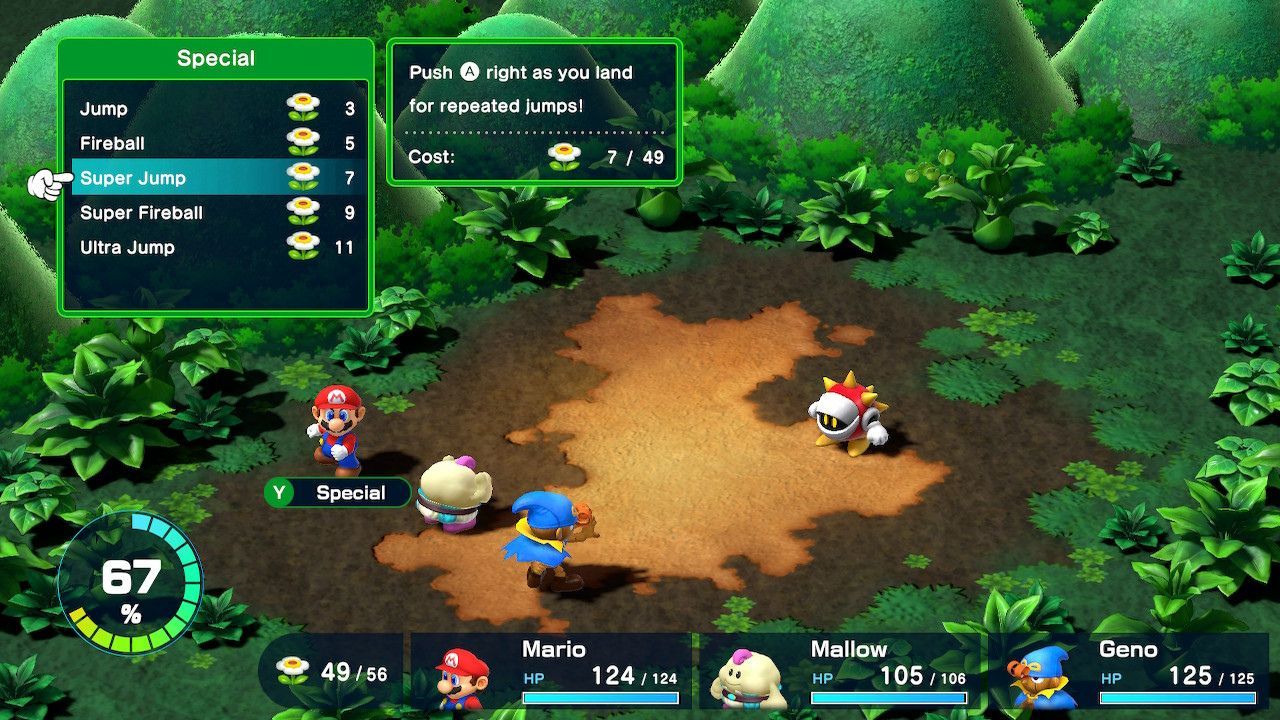 Chain Super Jumps off of an enemy immune to jump attacks like Spikeys and Spikesters, so you can avoid defeating the enemy. You can find a Lakitu throwing Spikeys on Mushroom Way. This is a great area to grind Super Jumps since you can restore your Flower Points for free nearby at Mario's Pad.
When using Super Jump, you want to press the attack button right as Mario's feet collide with the enemy. As you reach higher numbers, the timing will get more strict. It also helps to watch Mario's shadow in the background as it helps telegraph when he's going to fall back down.
Make sure that Jump Shoes aren't equipped. This accessory allows you to damage enemies with jump attacks that are normally immune.
Next: How Long Does It Take To Beat Super Mario RPG