Quick Links
How To Change Your Clothes In Fae Farm
How To Get More Clothes And Color Palettes
Cozy games are best enjoyed when you have a lot of character customization options. Customizing adds individualism to your village, and let's be honest, dressing up is just fun. In Fae Farm, you can find new outfits by leveling up Friendships and purchasing clothes.
RELATED: Fae Farm: Multiplayer Guide
Editing your clothing in Fae Farm is easier said than done. You won't be able to change a wardrobe or simply equip a piece of clothing. This guide will detail how to change clothes, where to get clothes, and even how to customize the color of your outfit.
How To Change Your Clothes In Fae Farm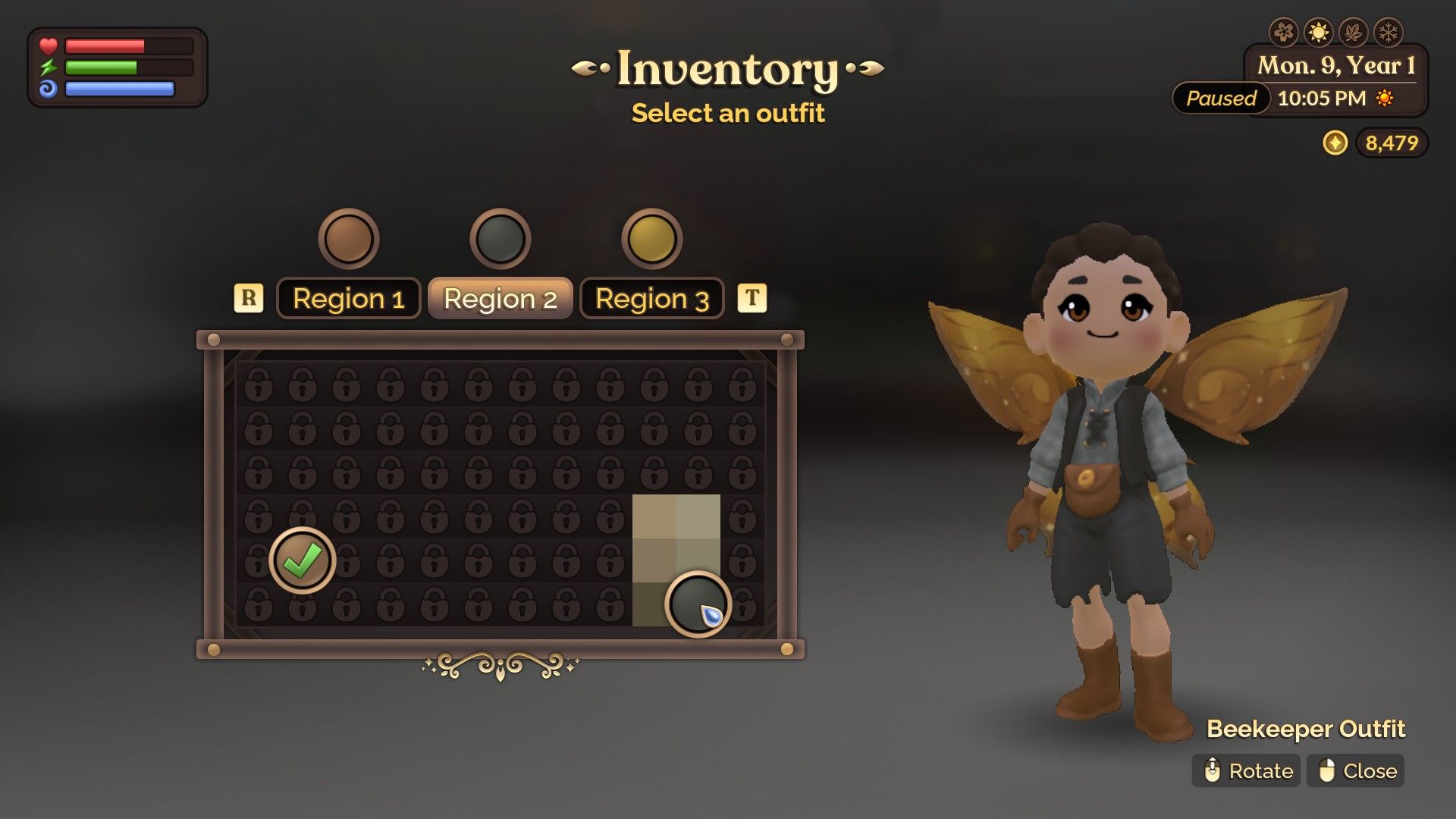 When you open your inventory, you should see an "Edit Outfit" button at the bottom of your screen. This is how you open your "wardrobe," so to speak. All of your clothes will be in this imaginary storage that you can access from your inventory.
You can customize each outfit, as well, by changing its color palette. Select an outfit and choose the "Edit Color" option instead of Equip. At the beginning of the game, you will not have access to different color palettes for outfits, only the colors that come with the clothing. You can purchase new color palettes for outfits from different traders around the world.
How To Get More Clothes And Color Palettes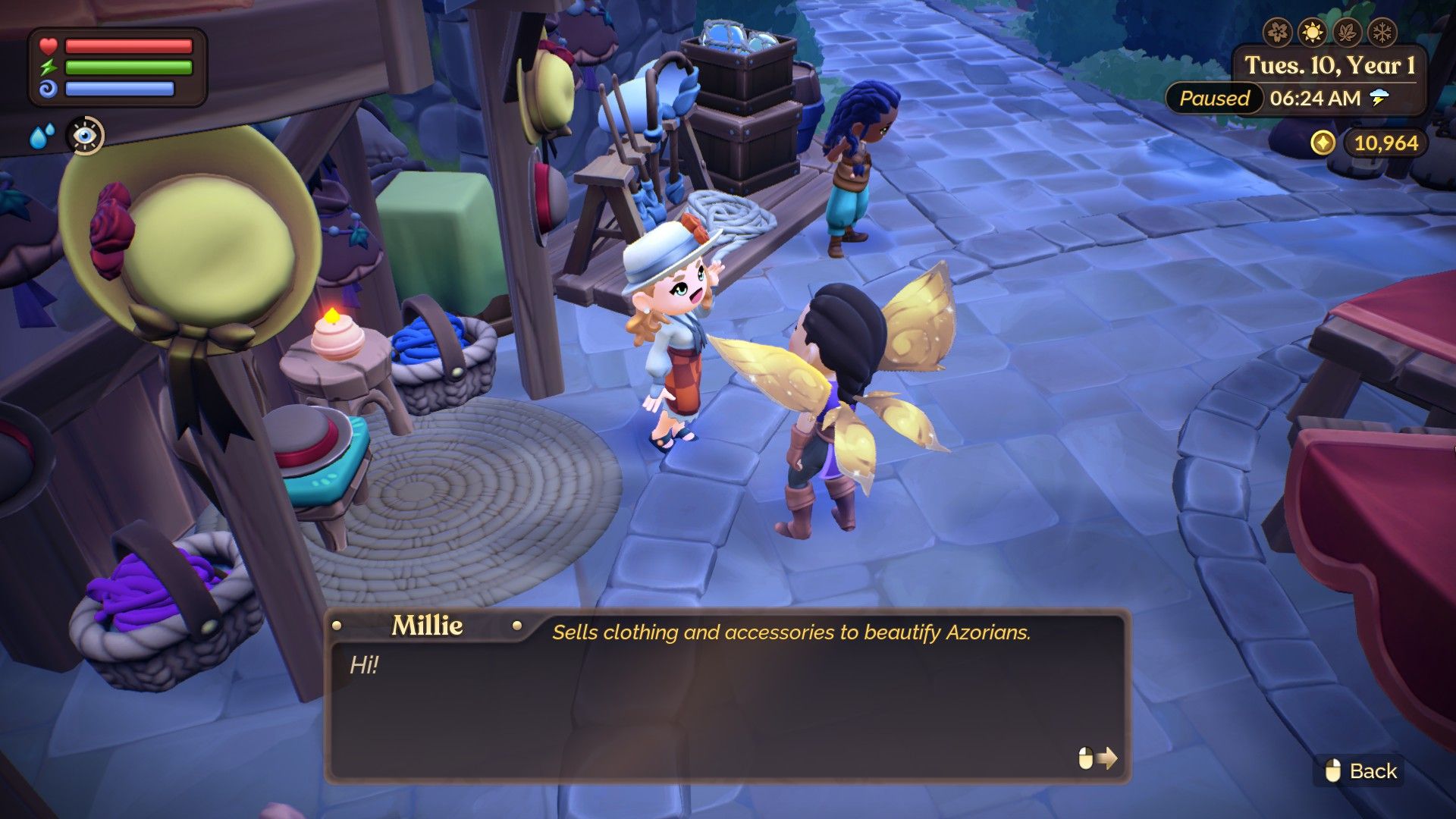 There is a shop in town called Wonderful Wearables. Millie, the owner of Wonderful Wearables, is the second trader you will see when you enter the town. She sells color palettes, new outfits, hats, and even hairstyles. New hairstyles like the Fancy Updo are considered a hat and will still be in your Edit Outfit inventory. This is probably the first NPC you will find for outfits.
There are a few basic outfits in Millie's store that can be purchased with Gold Florin alone. The rest will require you to have Gold Florin and other materials on hand to purchase them. For example, the Soft Yellow Palette at Millie's cost 100 Gold Florin, 30 Sand Dollar, and 15 Yellow Tulip.
As you progress through the game, you will unlock new areas and NPCs that sell outfits and color palettes.
| NPCs Selling Outfit Customization | Location |
| --- | --- |
| Millie, Wonderful Wearables | Town center market. |
| Mel The Beekeeper | West of town. |
| Wisp Mother | Mysterious grove in Chapter 4. |
| Glorarod | Elven village in Chapter 5. |
| Asphodel | Elven village in Chapter 5. |
| Igni | Frozen plateau in Chapter 6. |
Next: Fae Farm: Complete Guide And Walkthrough