Highlights
Princess Peach has seen various reinterpretations over the years, ranging from fantastic to mediocre, but shines when Nintendo embraces her personality.
Her designs have evolved from her 8-bit version to more modern renditions, with some designs not aging well and others being iconic.
Princess Peach's appearances in different games, spin-offs, and adaptations showcase her versatility and ability to adapt to different roles and outfits.
As one of the longest-running damsels in distress in all of gaming, Princess Peach, also known as Princess Toadstool, is one of the easiest characters in gaming to recognize. Unlike other franchises, the Super Mario series has taken very few opportunities to change the designs of its characters, making even the earliest renditions of its cast instantly recognizable to new fans.
Related: Every Super Mario Game Where You Can Play As Princess Peach
While this is largely the case for Princess Peach, there have been a few times when her design has been changed for a particular title, giving her new life and a fresh design for a classic character in gaming.
Each design is ranked based on how well it best fits Princess Peach's overall character, whether it be her caring side as the benevolent leader of the Mushroom Kingdom or her competitive side in Mario Sports.
Updated November 6th, 2023 by David Michael Kinder: Princess Peach has seen many reinterpretations over the years, with some ranging from absolutely fantastic to others being quite mediocre. She's a character that has a lot of flair, and she truly stands out when Nintendo embraces her personality through and through. From spin-off titles to flagship games, Princess Peach's various incarnations could give Mario a run for his money.
13
Super Mario 2D
Like with Princess Zelda, Peach's earlier iterations look quite a bit different from her modern counterpart and can often be confused with newer princesses like Daisy and Rosalina if players aren't familiar with their origins.
As well as not aging particularly well, Peach's 8-bit design also had her with brown hair rather than her signature blonde, as well as her dress originally being white rather than pink. It's likely due to the graphical limitations of the era, but it hasn't aged nearly as well as other versions of her design.
12
Animated Peach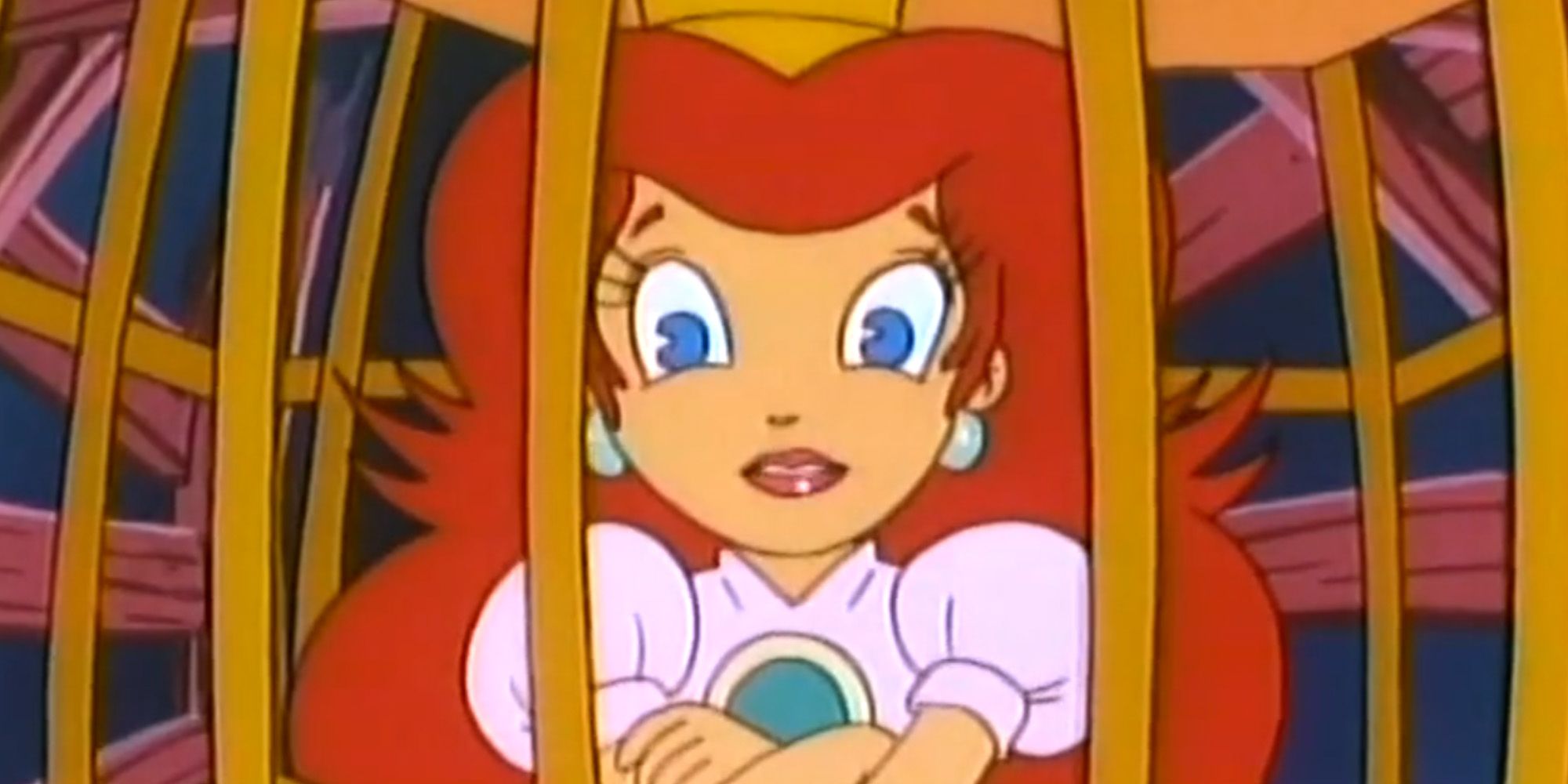 The short-lived animated Mario series was remarkable in a few ways. It's cheesy and ridiculous in every way. It's also an early example of Nintendo's hands-off approach to their franchises before completely shifting gears and being more proactive with their wishes.
Truth be told, Peach's animated design isn't terrible, but it's not amazing, either. The show's production wasn't stellar, but it did give us realized interpretations of a beloved character. Unfortunately, Princess Peach doesn't look too amazing in the Super Mario Show due to inconsistent visualization.
11
Manga Peach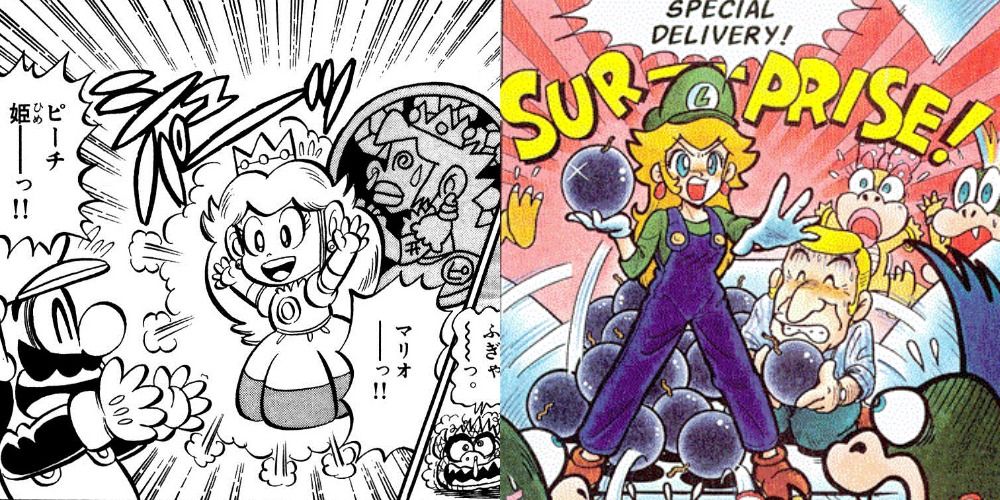 In a huge step up from her animated counterpart, the version of Peach found in the Mario manga looks much more like the princess that fans all know and love. In this particular instance, she has ditched the signature pink dress in favor of a plumber's uniform, in this case, Luigi's.
While there may be some questionable implications on how exactly she got her hands on the uniform, she doesn't look all out of place in overalls and looks like she could have accompanied Mario in his adventures all this time.
10
Super Mario 3D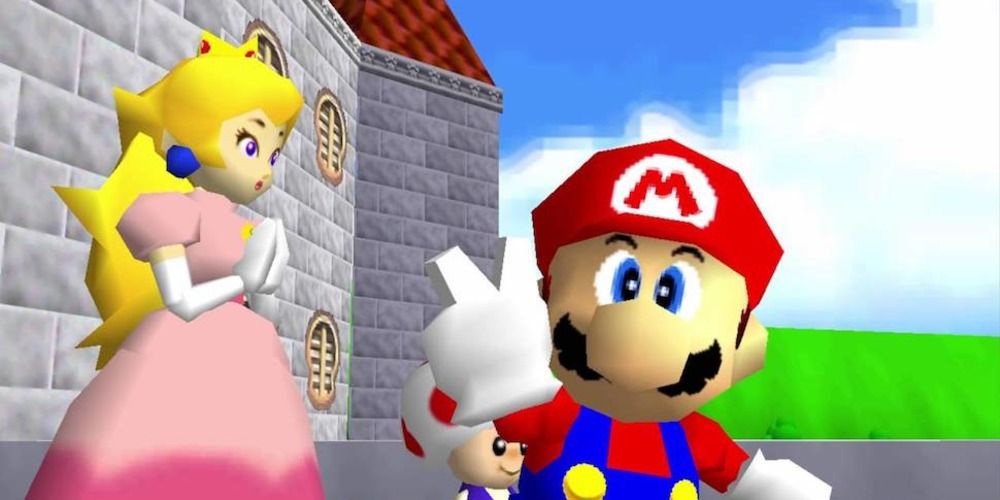 While 3D Peach started off a little too polygonal with Super Mario 64 and Mario Kart 64, she quickly looked much more like her 2D counterpart with an extra dimension with the GameCube and Super Mario Sunshine.
Peach's later iterations would continue to improve with time and better technology, but the original 3D model is heavily dated even in comparison to her original 2D model. However, it's hard to beat the early polygonal look of the 90s.
9
Shadow Queen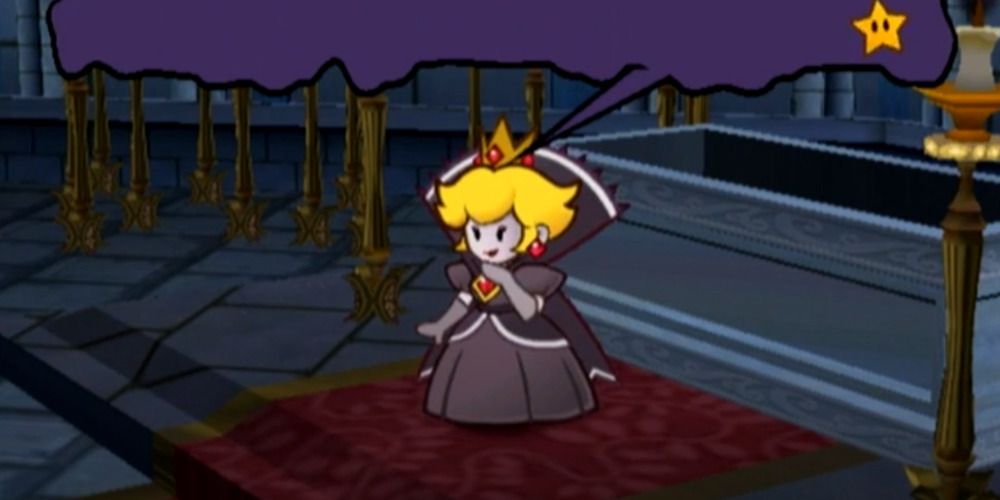 Like her wedding dress, the outfit of the Shadow Queen in Paper Mario: The Thousand-Year Door is a nice change from the standard pink dress Peach usually wears, but in this case, there is more going on with her outfit than a simple color change.
The most notable difference is the large frill on the back of her neck, making her look much more villainous than if her dress was turned black. The red jewels replacing the blue highlights also go a long way in making her look much more menacing.
8
Origami Princess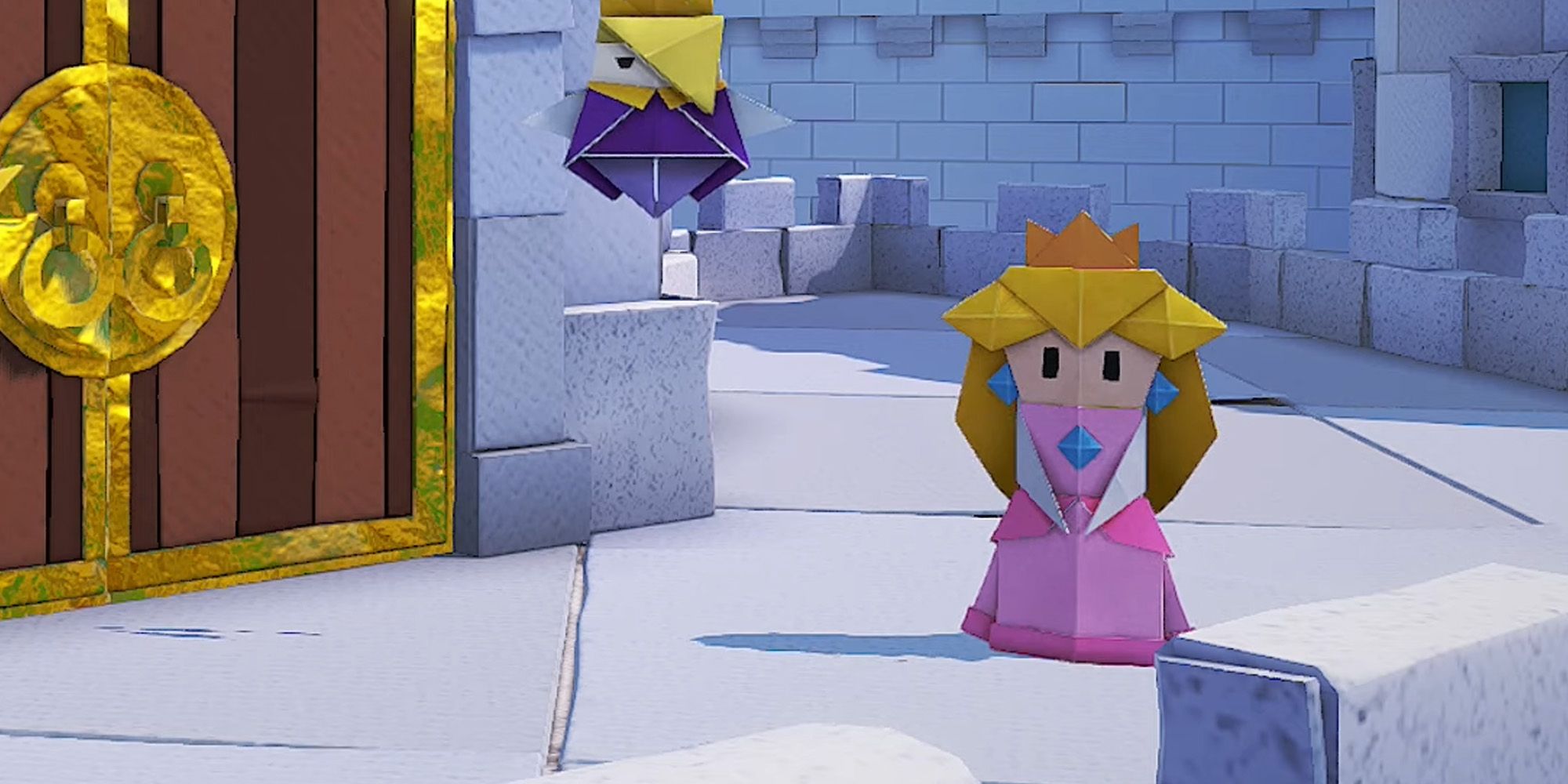 Princess Peach's look in Paper Mario: The Origami King is incredibly unusual compared to her other appearances. There's a substantial uncanniness that makes her feel unsettling, especially with her more sinister dialogue. However, there's a simplistic charm that can't be helped.
Princess Peach is remarkably adorable, as always. It's a pity that she's unlike herself, but that's usually the case in the Paper Mario series. She gets a unique new look that comes at the cost of her autonomy.
7
Sports Spinoffs
As would be expected when a princess decides to take part in competitive sports, Peach ditches the cumbersome dress in favor of much more practical attire while still retaining the same color scheme. Whether it's tennis, soccer, or the Olympics, Peach's design shows that she's not above dressing down when the occasion calls for practicality over style.
Related: The Best Mario Sports Games
Although she still looks like the monarch of a kingdom of mushroom people, she is definitely ready for action. Nintendo has made great strides in ensuring Peach dresses as practically and stunningly as possible.
6
Bowser's Bride Odyssey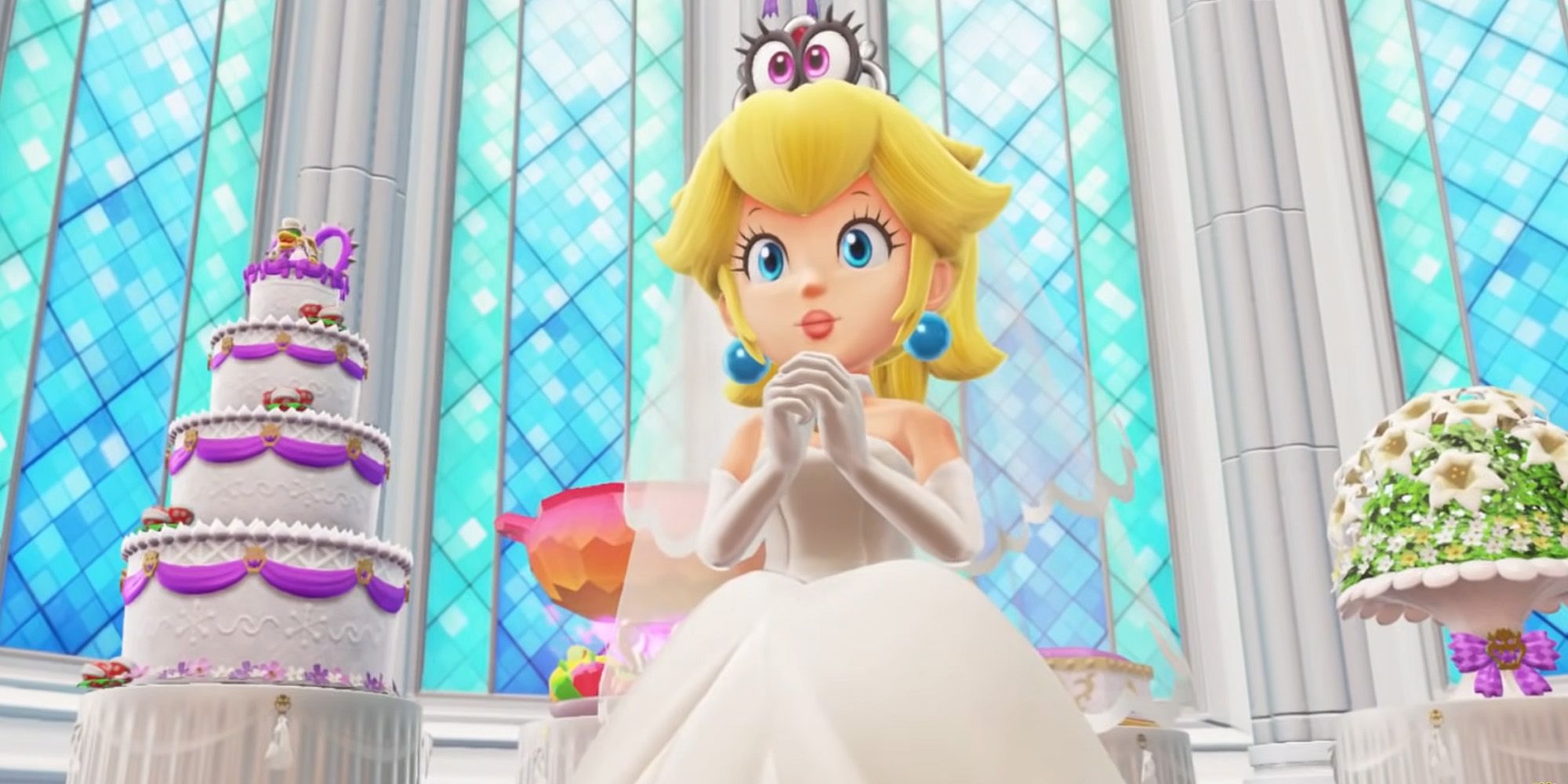 One of the only Peach designs where she isn't' dressed head to toe in pink is her wedding dress in Super Mario Odyssey. The wider implications of forcing a ruling party into a marriage aside, it is a nice change on the oftentimes sickly pink outfit, even though it looks a lot like her regular dress in a different color.
A blander palette surprisingly works quite well with Peach, but it doesn't hurt that the dress is quite ornate in general. In fact, even Mario was able to rock the Odyssey dress.
5
Mario Kart Jumpsuit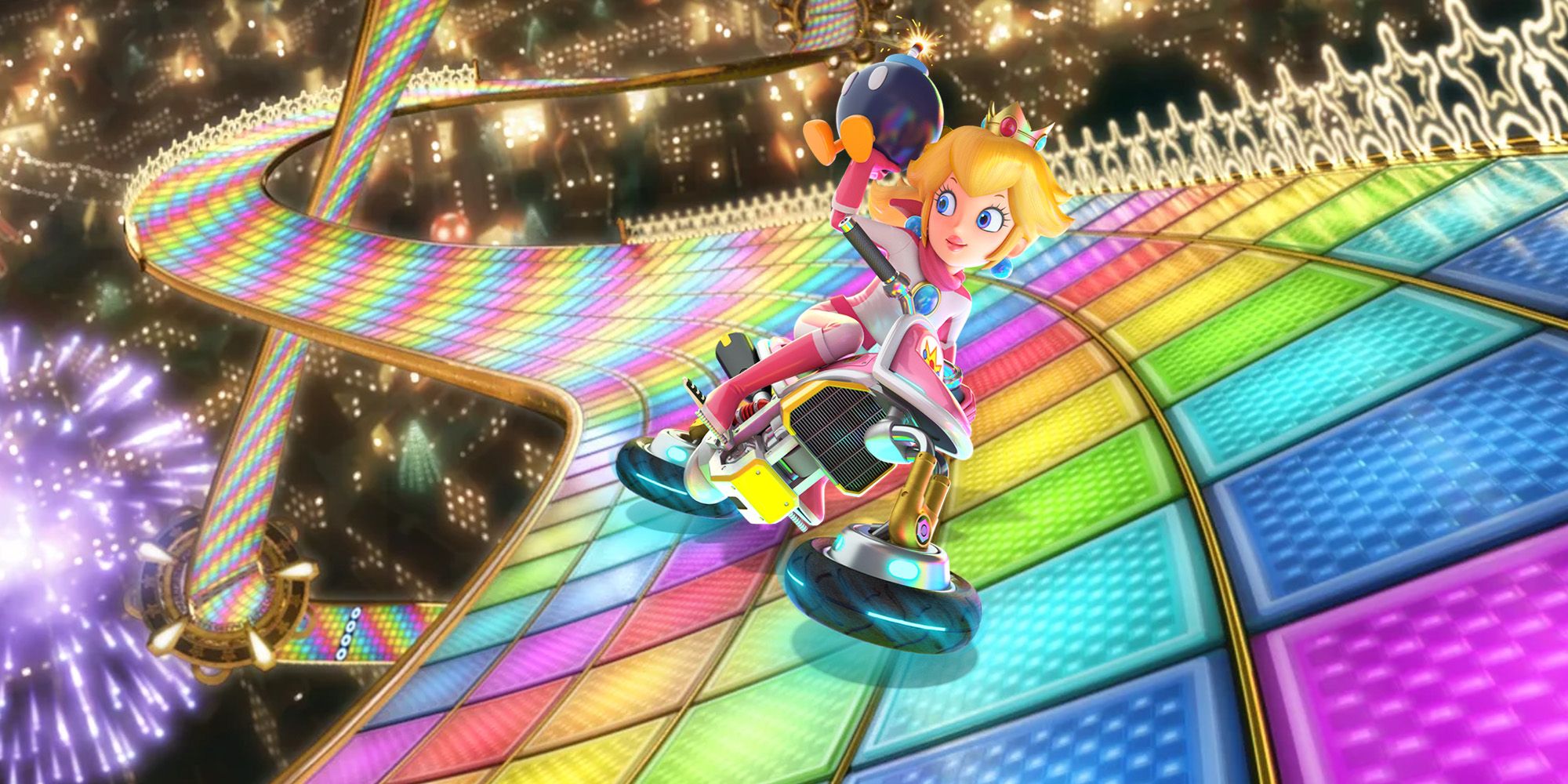 Earlier versions of Peach's design in the Mario Kart series had her simply wearing her standard pink dress, but in later iterations, particularly where players are able to drive motorcycles as well as karts, her outfit changes to something a little more practical.
Related: The Best Racing Games For Kids
Ditching the dress that would almost certainly act like a parachute in favor of a form-fitting jumpsuit, Peach is much more likely to win a race wearing this outfit since it's much more aerodynamic.
Interestingly enough, the Nurse Toadstool outfit never makes an official appearance in the Dr. Mario series. It's merely promotional and concept art found in the booklet. While it's a nice design, her Dr. Peach outfit is much more visually interesting.
As the matriarch of her kingdom, it'd only make sense that Peach is more hands-on. Peach also made her proper debut in Dr. Mario World, where both outfits were rendered in 3D. Princess Peach's bubbly personality was as consistent as ever.
3
Peach's Kimono And Yukata
Peach and traditional Japanese outfits are a combination that took a surprisingly large amount of time to be realized. Mario Kart Tour includes Peach wearing a lovely Kimono with flower ornamentation. She also has two Yukatas that really complement her design. The Fire Flower pattern with the Boo mask is a perfect pairing.
To be honest, all the outfits in Mario Kart Tour deserve their own awards. Princess Peach isn't the only one getting love. Daisy and Rosalina also have some incredible outfits too.
2
Smash Bros. Ultimate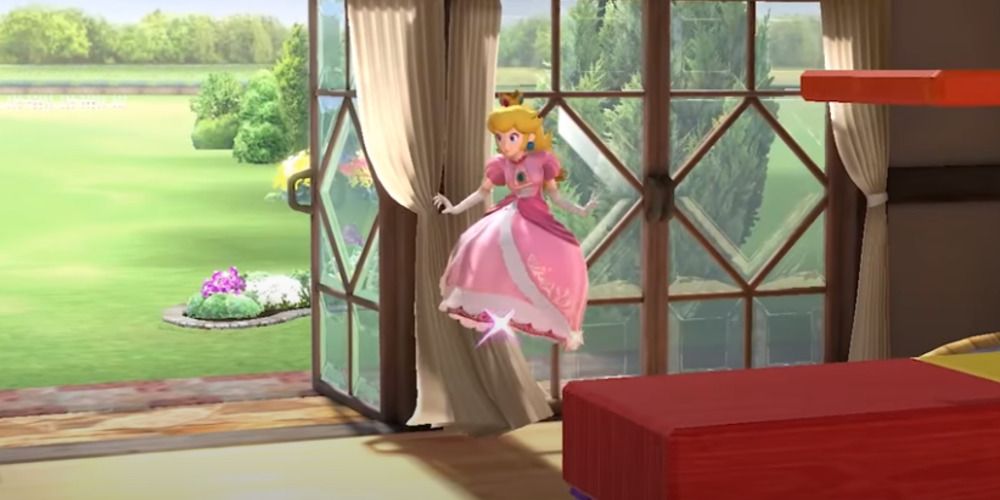 In terms of her 3D designs, Peach's look from the Super Smash Bros. series, particularly Melee and Ultimate, is her best looking. Aside from making her more expressive in gameplay, since she has to move around a lot more, her outfit is also far more detailed than even in earlier concept art.
Her signature parasol is also given significant detail in its design, making it match the more intricate design of the dress. Peach's dress has never looked better. It screams regal while playing up to the fineries that we all have come to associate with Peach.
1
The Super Mario Bros. Movie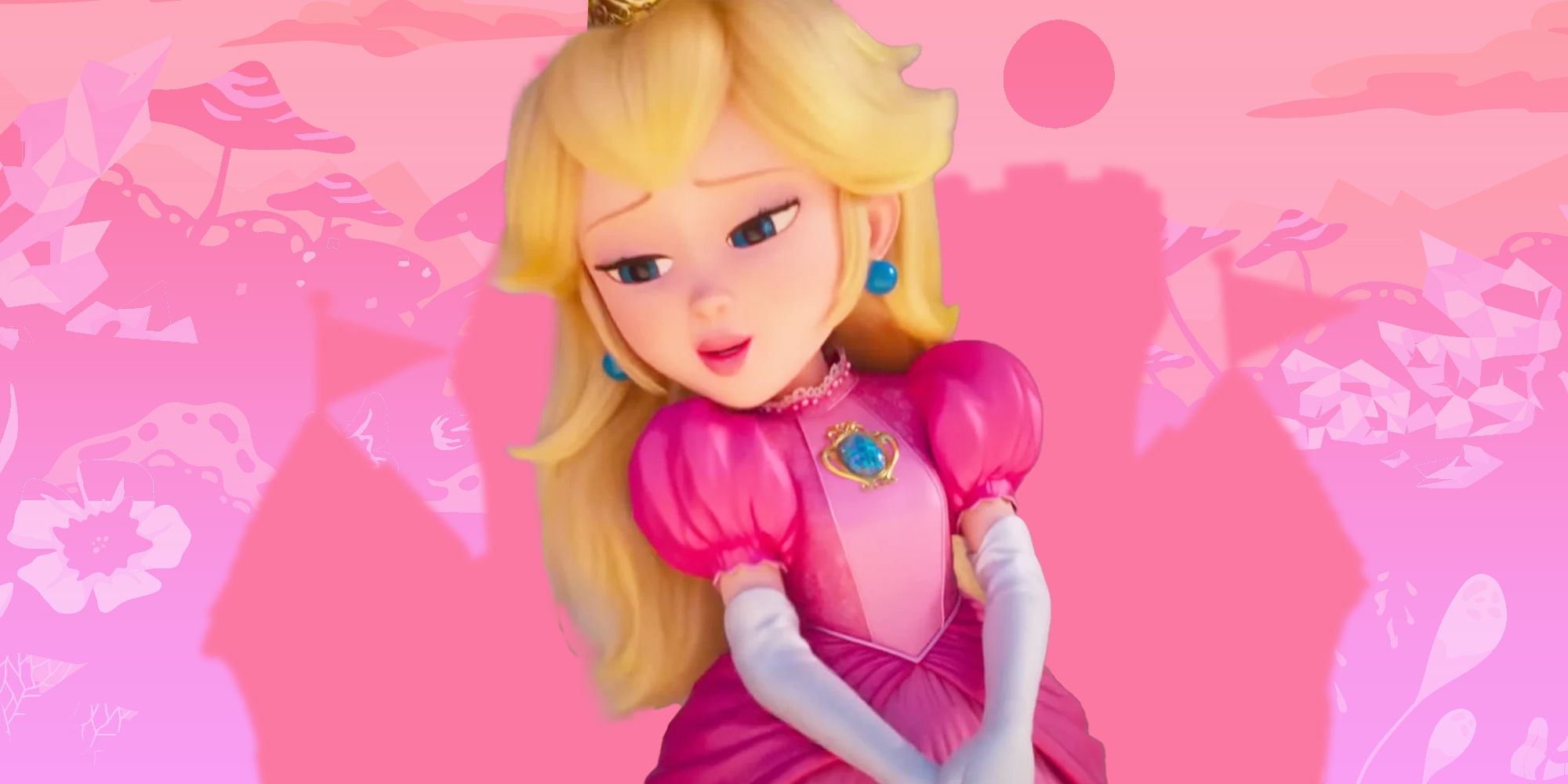 Illumination really went all out for the Mario cast, but they especially shined when it came to Princess Peach. While it isn't her definitive look for the franchise, it's arguably the greatest adaptation of her character.
Since it was a feature film, we got to see Princess Peach more expressive and dynamic than ever. She kicked butt and proved to be no slouch. From her iconic dress to her jumpsuit and wedding dress, Peach never looked this great before.
Next: Super Mario: Antagonists That Aren't Bowser