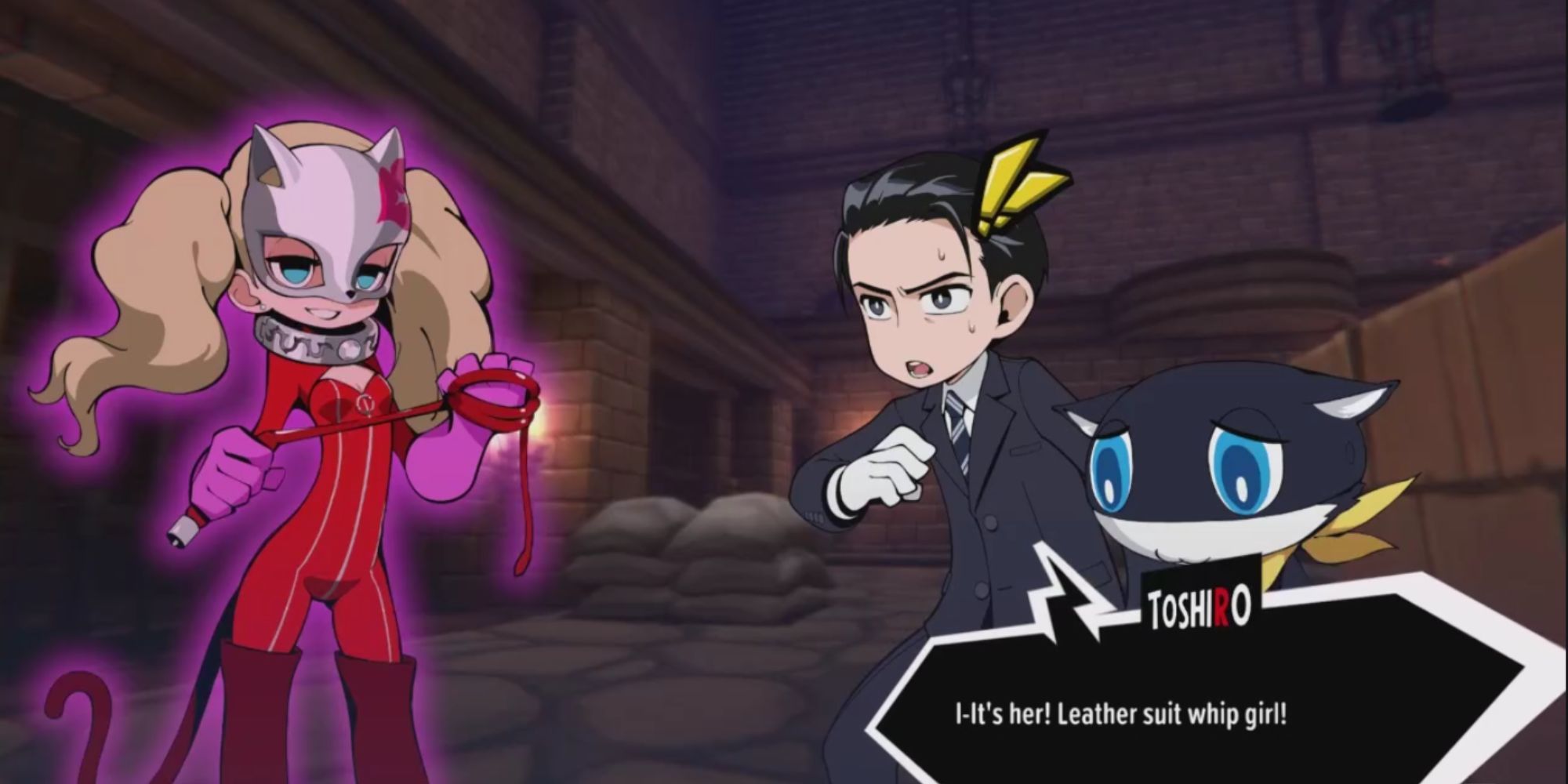 Persona 5 Tactica gets a little creepy about Ann's Phantom Thieves attire, with one of the only adults in the game making some weird remarks about it to her face.
Persona 5 doesn't exactly have the best history when it comes to representing its adult characters, with Joker having the option to date Ichiko Ohya, Tae Takemi, and Sadayo Kawakami, despite being a high school student. That was icky enough back in 2016, but it looks like Tactica is out to make things all weird again with its treatment of adults.
Hey, at least Persona 5 doesn't give you the option to date who is essentially your younger sister, right? Oh, wait…
One of the major new characters introduced in Persona 5 Tactica is Toshiro Kasukabe, a member of the National Diet who is in line to become the next Prime Minister. Importantly, he's also an adult who's much older than any of the Phantom Thieves, who are all still high school students as Tactica takes place between the second and third semesters of the main game. It's pretty telling that his nickname from the team is "Gramps".
Early on in the game, Joker will run into Toshiro in a prison, where he says that they need to escape "those terrible girls". After being asked who he means, Toshiro will say that they're dangerous, noting that the "girl with the whip and brazen leather outfit" is the scariest of them all. Morgana then sighs, before an evil version of Ann appears and threatens the group, causing Toshiro to call her "leather suit whip girl".
After the group has escaped from the prison and reconvened at LeBlanc, he'll state that he can't believe what he's seen and that there's no "limit to her depravity". Toshiro will then mention the "absurd outfits" that the team were made to wear, specifically saying to Ann, "Good grief – and to think of what she put you in, particular".
It's a bit of a weird moment and hyperfocus from Toshiro, an adult who has at least a few years on Ann, who at this point has mentioned Ann's Phantom Thieves attire on three separate occasions. Ann does actually react to the comments made by Toshiro, asking Joker and Futaba if she can hit him for what he's been saying about her outfit.
Sadly, this is far from the only time that Ann's outfit, both in and out of being a Phantom Thief, has been sexualised or focused on by characters, with Morgana, Ryuji, and Yusuke all being a little weird about it in the base game. It's just a shame that a little bit of it has carried over to Tactica seven years later.
Next: Persona 5 Tactica Review – Goodbye For Good From The Phantom Thieves