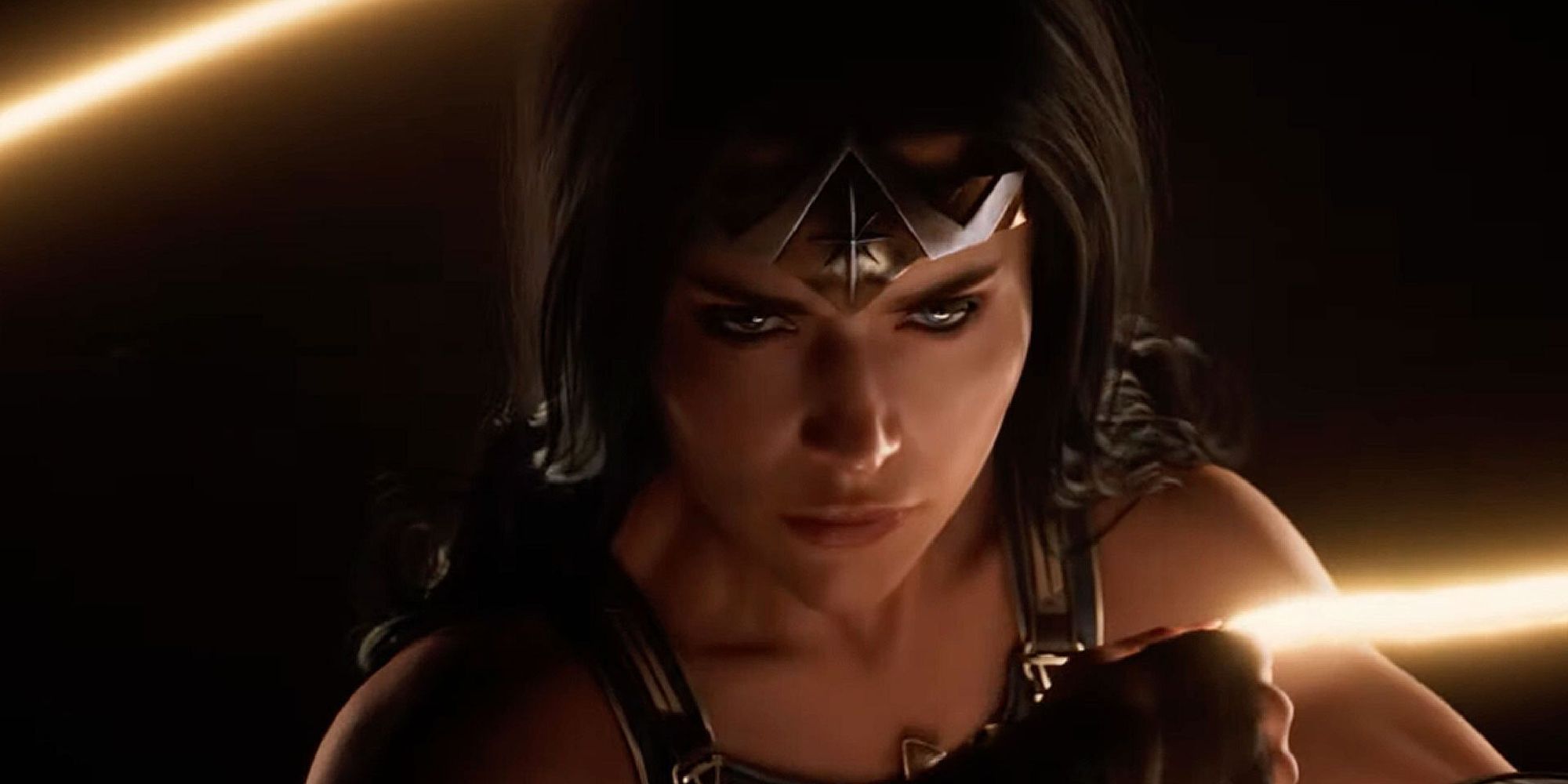 The Wonder Woman game won't be a live service, according to Warner Bros. Discovery. This comes after the Wonder Woman developer was spotted trying to hire a lead software engineer with experience "helping maintain a live software product or game", leading many to believe that Wonder Woman would have live service elements.
However, Wonder Bros. Discovery, which owns developer Monolith Productions, now states that Wonder Woman is a "single-player action-adventure game," and "not being designed as a live service." It remains to be seen if this means that there will be no live service elements at all, but at the very least, it seems that the game is primarily focused on its single-player offerings.
"Wonder Woman is a single-player action-adventure game set in a dynamic open world," reads a statement from Warner Bros., sent to IGN.
"This third-person experience will allow players to become Diana of Themyscira and introduce an original story set in the DC Universe, while also featuring the Nemesis System. Wonder Woman is not being designed as a live service."
That last point about the Nemesis system is particularly interesting. This is a game mechanic where enemies can level up, rise through the ranks, and otherwise react to your interactions with them. Sounds cool, right? Well, Warner Bros. patented it, so only its games can use it. What's worse is that it's hardly made use of it at all, so seeing it in Wonder Woman would be a very welcome return. It would also fit in nicely with a superhero story, as Diana's enemies respond to either getting beaten by her or previously managing to take her down.
Of course, we'll have to wait and see how it's implemented, but hopefully, this all means we're in for a good single-player experience. It remains to be seen why Monolith put experience with live services as a quality it would like to see in its candidates, but it may be that this will come through in another title. Or, it wants to implement live service features without making Wonder Woman a live service itself, but that seems a little more unlikely with Warner Bros. now trying to distance Wonder Woman from these types of games.
Right now, we don't have a release date for Wonder Woman. It's expected to be with us sometime in 2024, although we can't narrow it down any more than that.
Next: Baldur's Gate 3's Dame Aylin Is Gaming's Most Handsome Woman