The remastered version of Second Edition Pathfinder offers some welcome changes that make it easier to get into the game as a new player or DM. Despite this, it can still be daunting when joining without previous tabletop experience or from a system with fewer build options.
Related: Everything You Need To Play Pathfinder
The fighter is a good option for new players, offering a strong core kit and the flexibility to build into new options that allow you to learn more about the system as you progress. Here's everything you need to consider when making that first-level fighter and some recommendations for directions to take them.
Best Attributes For A Fighter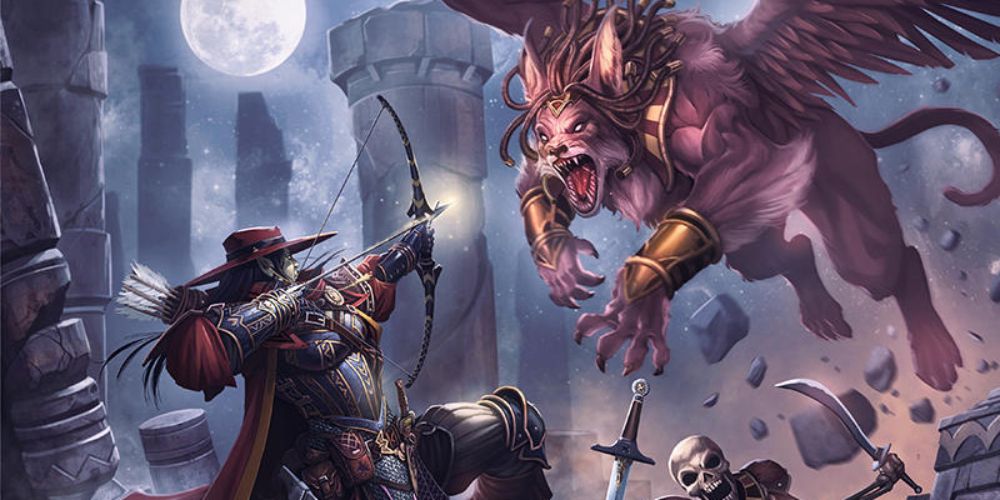 Fighters have a choice for their key attribute, something not all classes offer. They can opt for either strength or dexterity for their class attribute boost. Strength offers greater damage but limits you to close-range fighting styles.
Dexterity loses out of raw damage but gains versatility in transitioning between ranged and melee combat without issues.
Attribute

Recommended Score

Notes

Strength

+2 if building around dexterity

---

+4 if building around strength

Fighters building around strength want it to be as high as possible, as it lets them hit more accurately and harder in melee.

---

You always want Strength to be decent, even as a dexterity fighter. Most dexterity weapons, such as daggers and bows, will use strength to determine damage.

Dexterity

+4 if building around dexterity

---

+0 if building around strength

If you're using dexterity weapons, you'll want this to be your highest attribute. It lets you hit, and lets you dodge.

---

Dexterity offers very little to strength fighters. Armour with the Bulwark trait allows you to use a +3 modifier instead of your dexterity when facing fireballs.

Constitution

+3

Constitution puts more hitpoints between you and untimely death. This is useful for both strength and dexterity builds.

Wisdom

+2 or +3

Wisdom boosts perception. Fighters have one of the better leveling paths for perception, starting the game with expert proficiency. Wisdom enhances this effect, supporting the fighter's less resilient will to resist.

Intelligence

Optional flaw

Intelligence doesn't build into any class features but does give you starting skills and languages. Those can be nice to have but won't make or break a fighter.

Charisma

Optional flaw

Charisma doesn't build into any class features. If you have an ability flaw, odds are you're putting it here, unless you want to use intimidation or take a multiclass dedication such as swashbuckler.
You gain your starting attribute boosts from multiple sources.
Your ancestry can give three boosts with a flaw (minus one to another attribute), or two boosts and no flaw.
Your background gives two boosts, one determined to the backstory.
Your fighter class gives a boost in either strength or dexterity.
A level one character gains four boosts.
The key boost from the fighter class allows you to start with a +4 on one attribute if your ancestry, background, and level one boosts all include that attribute as well. Consider ancestries and backgrounds that can give you the appropriate boosts for this.
Both fighter types will benefit from playing a dwarf, gaining a boost to constitution, wisdom, and one free choice that can be either strength or dexterity. They gain more hitpoints than most from their ancestry. They have a flaw in charisma, which impedes them from using intimidation or multiclassing.
Lizardfolks gain boosts in strength and wisdom and a natural weapon in the form of claws. Their free boost can be placed in dexterity for a ranged style. A flaw in intelligence means you'll have fewer starting skills, but it won't stop you from mastering the ones you care about.
Bounty Hunter background gives a strength boost and an interesting story hook for your GM to use.
Acrobat background gives either a strength or dexterity boost and a bonus when fighting on uneven ground.
Best Skills And Skill Feats For A Fighter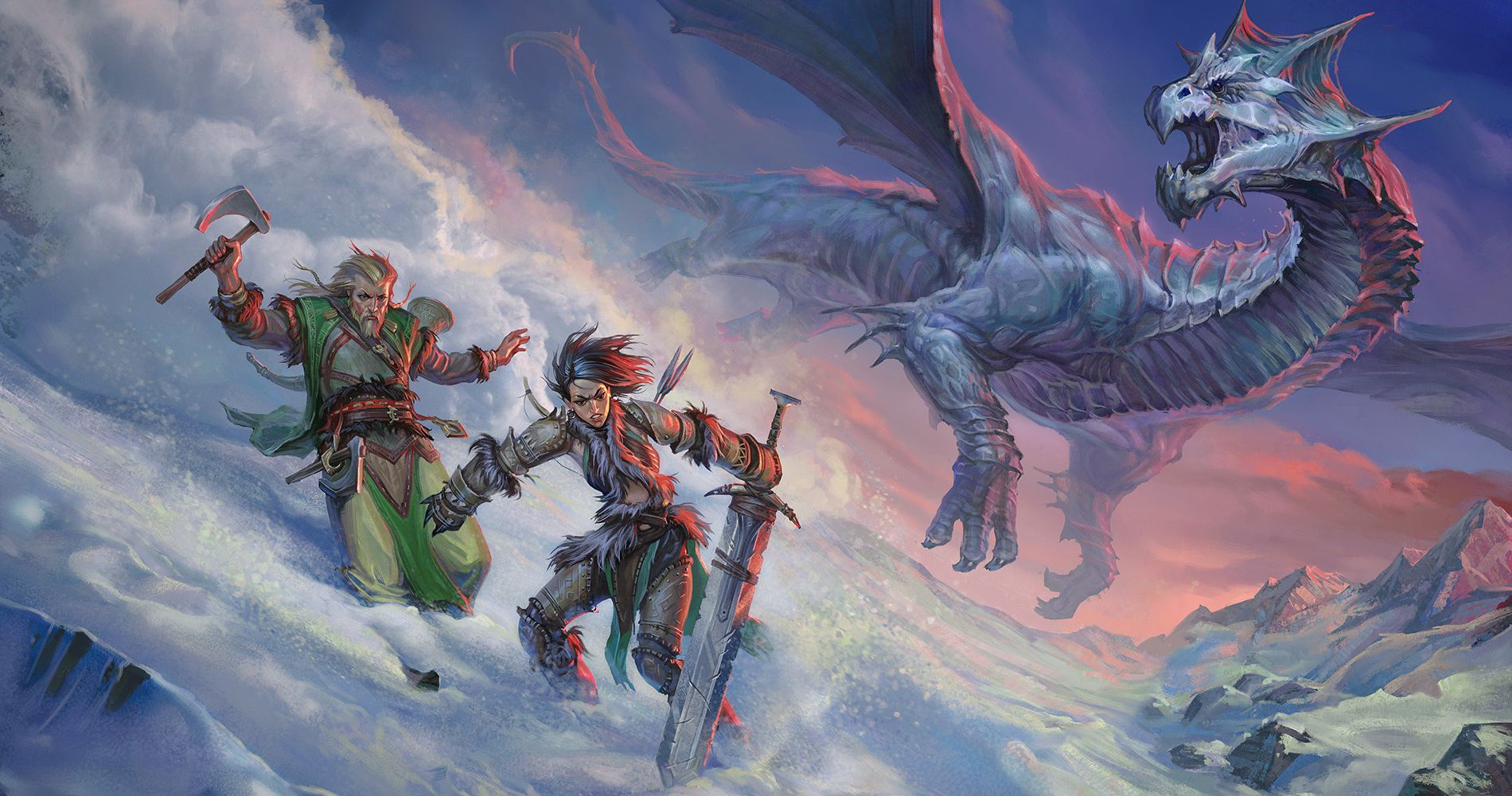 Skills and skill feats are a good opportunity to make a character truly yours by giving texture to their backstory and altering how they play. Here are some good options for skills a fighter can specialize in:
| Skill | Uses |
| --- | --- |
| Athletics | Athletics is a staple for muscle fighters. The trip and shove actions are effective tools for controlling the melee around you. A tripped enemy will prompt a reactive strike when they attempt to stand up, allowing you to make an extra attack at your full attack bonus. |
| Medicine | Medicine gives you a reliable source of healing by taking the treat wounds exploration activity once per hour. It won't compete with items or magic without skill feats and becomes weaker if multiple people are trained in it, as they will share a cooldown. |
| Stealth | The more of the party that can use stealth, the better. Other skills lose utility when multiple people can do them, but stealth is a valuable exception that dexterity fighters will benefit from. |
| Thievery | Theft is a useful skill for a dexterity fighter. Even if the party has someone who does it better, people are more likely to suspect the rogue than the fighter, which gives you a useful distraction. |
| Crafting | If you fight with a shield, you need a way to repair it before it breaks. You won't have a tremendous intelligence modifier to use with this skill, but you should be able to keep your shield patched up. It'll save you a lot of money on needing to fix or replace a completely broken piece of equipment. |
Skill feats can augment these skills to create new or expanded applications.
Battle medicine lets you use your medicine skills as a source of emergency healing. It is especially useful when fighting intelligent enemies that know to prioritize attacking the cleric.
Godless healing augments battle medicine further by letting you use it once per hour instead of daily. As the name implies, it's almost vital in a party without a divine spellcaster or alchemist.
Lead Climber lets your athletics prodigy pick up the slack for other party members but won't see use in some campaigns. If you frequently jump over rooftops and need to backtrack for the wizard who crit failed, this is one way to keep the group together.
Titan Wrestler lets you disarm, grapple, trip, and shove creatures much larger than you. Most monsters worth wrestling are larger than you.
Armored Stealth means that a fighter balanced between strength and dexterity can still sneak normally while in noisy armor.
Quick Repair is of little use early on. But once upgraded, you can patch up your damaged gear in the middle of combat. If you're fighting with a shield, that matters a lot more.
Best Class And Dedication Feats For A Fighter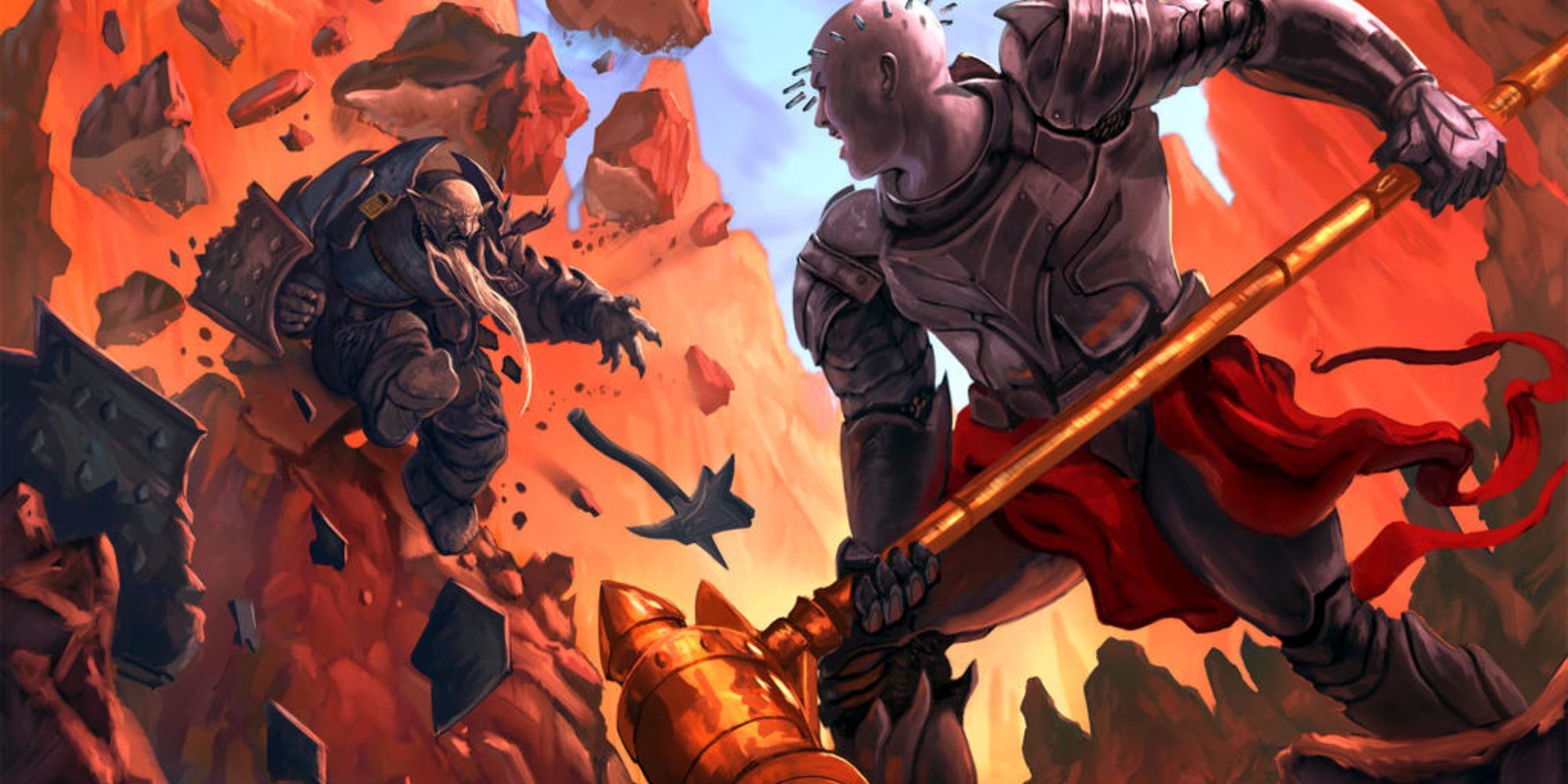 Class feats are your opportunity to find a specialization within the broader archetype of fighters. Your early class feats will determine the options available later on.
| Feat | Fighter Type | Use |
| --- | --- | --- |
| Reactive Shield | Defensive melee fighter | Reactive Shield saves actions for defensive fighters, letting you raise a shield as a reaction instead of an action. You won't be able to shield block as part of the same reaction, so use this when an enemy would just barely hit to turn it into a miss. |
| Aggressive Block | Defensive melee fighter | Aggressive block punishes enemies for attacking you, by letting you shove them or knock them off-guard after they strike your shield. |
| Double Shot | Ranged Fighter | Double Shot allows you to partially work around the multiple attack penalty by taking two shots at once. They both need to target different enemies so this loses value if your GM prefers large singular boss fights. |
| Point Blank Shot | Ranged Fighter | Point Blank shot gives you bonus damage on those shots, ignoring the penalties for point-blank attacks and gaining bonus damage on weapons that don't have short-range penalties. |
| Sudden Charge | Aggressive Melee Fighters | Sudden Charge is amazing for strength-based fighters, letting them close the distance without sacrificing too many attacks. If you have a lower-than-normal speed, such as by playing a dwarf, you'll benefit more. |
| Power Attack | Aggressive Melee Fighters | Power Attack serves a similar purpose to double shot but on a single target. You functionally lump two attacks into a single strike to evade the multiple-attack penalty. |
| Combat Assessment | Fighters with good intelligence | If you have high intelligence or numerous lore skills (such as if you were planning a wizard multiclass dedication), combat assessment becomes a useful feat. You can bundle a recall knowledge action into your attack and adjust plans to deal with any weaknesses this uncovers. |
Archetype feats work similarly to class feats, although many tables use the 'free archetype' variant rules that give you additional feats that can only be spent on archetype feats. These can double down on the strengths of a fighter or give you additional versatility by allowing you to multiclass.
Here are some dedication feats that emphasize the different directions a fighter can grow into:
Dedication and archetype feats can seem convoluted at first but can be thought of as a subclass. You first take a dedication feat that unlocks the other feats belonging to the archetype and cannot take a second dedication until you have taken two more feats from the archetype. Many archetypes have specific requirements, such as the Bastion needing a shield block.
| Dedication Feats | Fighter Type | Use |
| --- | --- | --- |
| Bastion | Fighters with shields | Just about the best defensive archetype with lots of shield-related feats. A fun standout feat from the set is Disarming Block, which lets you disarm an attacker who hits your shield block (using the athletics your strength fighter is so good at!). |
| Sentinel | Heavy Armor Fighters | This archetype is all about heavy armor and improving your fighter's bond to it. Sleep in your armour. Give it a pet name. Bounce failed attackers off it so hard they fly 10 feet away from you. Improve the effects of Bulwark armor to make up for your lack of dexterity. |
| Archer | Ranged Fighters | Doubles down on what dexterity fighters already do: shoot people. You gain access to new feats that benefit your ranged style, but the dedication also provides access to feats you already gain from being a fighter. With the free archetype rules variant, this frees up your class feats for other uses. |
| Medic | Fighters with medicine skill | Pairing with Godless Healing and Battle Medicine gives the fighter more healing abilities. If you want to follow through, the resuscitate feat at the end of this dedication allows you to bring back the recently dead with a DC40 medicine check. |
| Barbarian | Aggressive Strength Fighters | Gain the benefits of the rage action, along with the downsides. Dabbling in barbarian instincts like this means you take on the anathema of the instinct you choose. A dragon instinct means you can never back down from a slight, and a superstition instinct means you can never permit a spell to be cast on you (including healing!). |
Next: Pathfinder 2e: Best Spells On The Primal Spell List