Quick Links
Where To Buy Face Paint In Baldur's Gate 3
How To Remove The Clown Makeup Bug
Sometimes customization mods aren't enough. Once you reach Act Three of Baldur's Gate 3, you can actually acquire and apply face paint. All members of your party can participate in circus activities and start clowning around.
RELATED: Baldur's Gate 3: How To Complete Free The Artist
There is also a bug associated with this face paint in Act Three that prevents the face paint from being removed throughout the entire game. This guide will cover this well-known bug as well as everything you need to know about using Zara The Mummy's services.
Where To Buy Face Paint In Baldur's Gate 3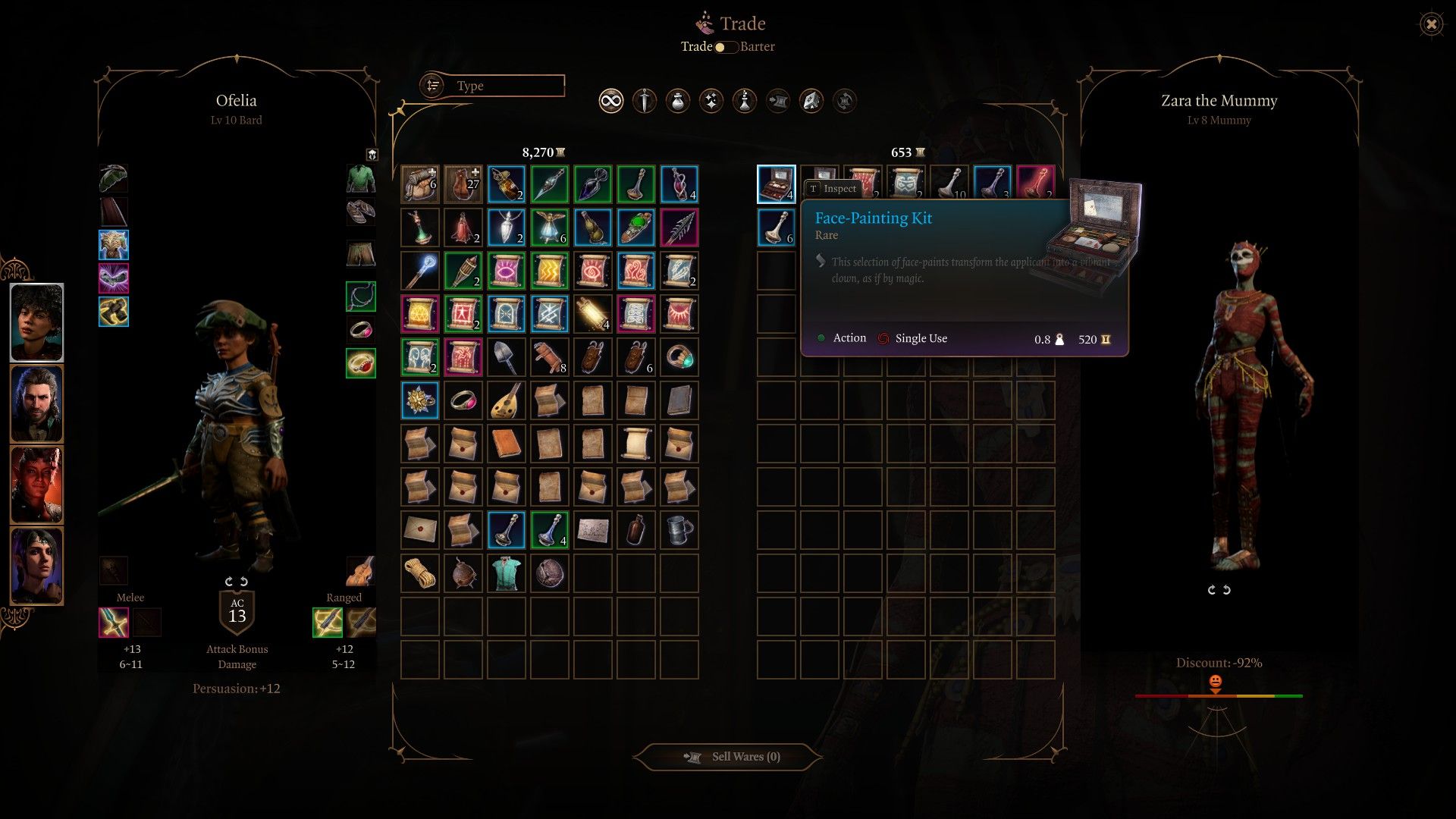 Aside from the Magic Mirror at camp that lets you change your appearance at whim, you can apply clown makeup in Act Three. You need to enter the circus in order to do this.
One of the very first things you should bump into in Rivington is the entrance to the circus. The gates will be closed and accompanied by a commotion outside. An NPC Klaus stands outside the circus and lets people in and out. You must convince Klaus and his ghoul friend to let you in.
The very first tent in the circus should hold Zara The Mummy. Zara sells face paint, disguise kits, a Scroll of Colour Spray, and clothing dye. Face paint costs 520 gold. It is worth noting that there are no different types of face paint, only the clown one.
Both Face Paint and Disguise Kits are consumable, one-use items.
How To Use Disguise Kits
Disguise Kits work exactly as the spell Disguise Self does. It is essentially the same thing, so if you already own the spell you shouldn't need to purchase these. To use a Disguise Kit, you have to put it them your hotbar or spell slots at the bottom of the screen.
Nothing will happen if you try to activate the Disguise Kit from your inventory. You must equip the kit in your hotbar and activate it from there, where it will perform the same way as the spell does. Casting Disguise Kit allows you to choose between different NPC presets, such as Femme Drow or Masculine Dwarf. You then must confirm the selection by clicking the option and then clicking your character.
How To Remove The Clown Makeup Bug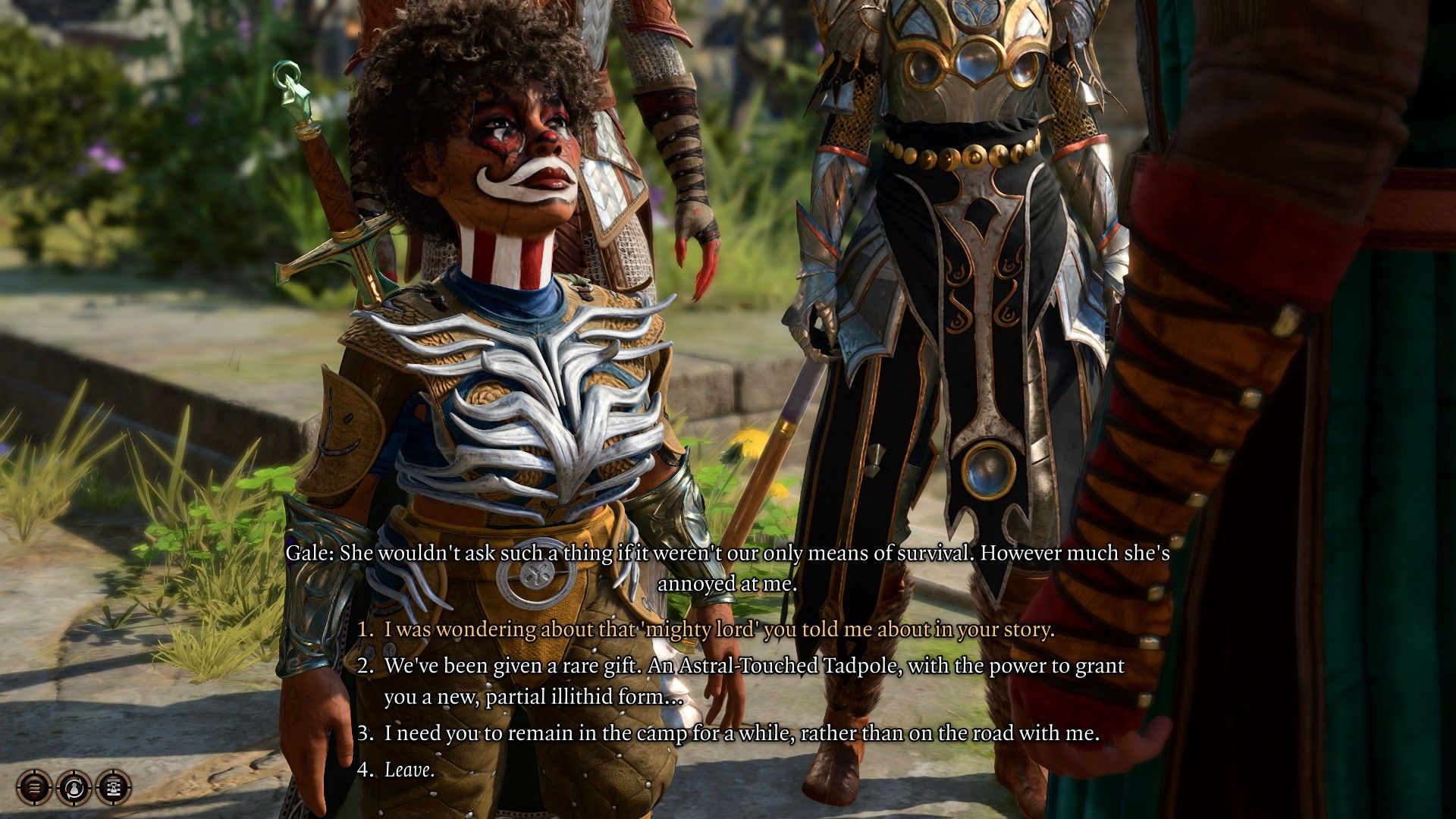 Some people have an issue where their clown makeup does not come off. Face paint from Zara is one-use and lasts until you Long Rest at camp. You may get a bug where the face paint won't come off even after a Long Rest.
If this is the case, you should go back to Zara The Mummy and purchase new face paint. Apply the new face paint and take a Long Rest again. This should remove the clown makeup for good.
Next: Baldur's Gate 3: Complete Guide And Walkthrough