Finding the perfect graphics card to fit your needs and budget can be a daunting task. Why? Well, the market is filled with practically endless model names and technical blah-blah that has a tendency to overwhelm even PC veterans. Sounds like a nightmare, right?
Related: A Beginner's Guide To Installing A Graphics Card For Your Gaming PC
However, it is true that this process also becomes a whole darn lot easier once you actually understand what's behind those spec sheets. Which is why we have come up with this simple and dare we say, elegant guide to help zero in on your graphics card needs and how you can gauge what's right for you. Let's dive in!
Determining Your Requirements
When picking out a new graphics card, taking a minute to think about how you plan to use your computer and what kinds of apps you'll be running is super important. For example, let's say high-fidelity gaming is your top priority. You want to play the latest AAA titles cranked up to maximum eye candy at 1440p or even 4K resolution. In that scenario, you'll definitely want a higher-end GPU specifically built for gaming.
Cards like NVIDIA's GeForce RTX 4080 or 4090 or AMD's Radeon RX 7800 XT and 7900 XT fit the bill perfectly. Why? Welp, they have specialized architectures designed to chew through all the complex 3D graphics and effects that modern blockbuster games demand, making them the ideal choice.
Now let's say you're into content creation, video editing, 3D modeling, animation, game development, that kind of thing. For those pro-level workloads, you'll still want a powerful graphics card, but the focus is a bit different. You need strong overall compute performance, lots of onboard memory, fast and stable drivers, high clock speeds, that sort of stuff. Look at NVIDIA's Quadro or AMD's Radeon Pro lines, which are optimized for stability and performance in demanding creative applications. Then again, even consumer cards like the RTX 3090 can be excellent for creators, especially with that massive 24 GB framebuffer!
And hey, if you just need a reliable GPU for general use, web browsing, office work, light gaming here and there, there are plenty of good affordable options. Even though they may not be the latest in the line, reliable cards like the GTX 1660 or RX 5500 XT handle 1080p gaming, photo editing, schoolwork like total champs without costing an arm and a leg.
Considering Cooling Design And Power Supply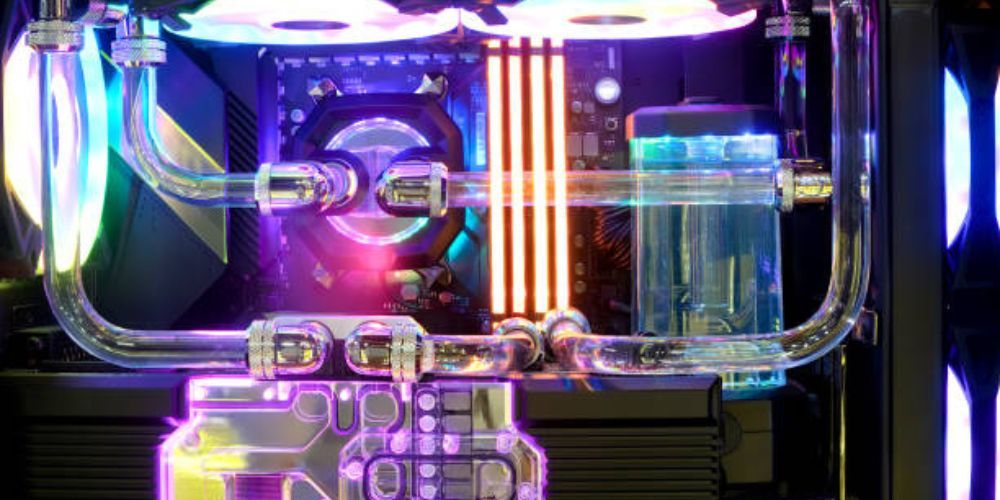 High-end GPUs can generate a ton of heat when gaming or running demanding creative apps. You'll want a card with a beefy heatsink made of aluminum or copper that can dissipate heat effectively. We'd also recommend at least two or three high-quality fans that will provide plenty of airflow to keep your temps in check. For that matter, heatpipes that pull heat away from the core and into the heatsink help a lot too. And if you really want maximum cooling capacity, some premium GPUs even use closed-loop liquid cooling. That's about as good as it gets for preventing thermal throttling under heavy loads!
While cooling is important, the power requirements on your card need to be given just the same amount of attention. GPUs need some serious wattage, especially the high-end models. So make sure your power supply has enough juice to run your card and all the other PC components. We'd recommend at least a 500W 80+ Bronze unit for mid-range cards. But for the top dogs like an RTX 4090 or RX 7900 XT, go with a 750W or stronger PSU. Having the extra headroom is better for overclocking too!
And we really don't mean to go off on a tangent here, but power connectors matter as well. Lower end cards may just need a single 6-pin plug. But the more power-hungry ones need 8-pin or even dual 8-pin connectors to supply maximum wattage. So double-check if your PSU has the right ports for your graphics card needs.
Related: Best CPU Coolers
Clock Speeds And CUDA/Stream Cores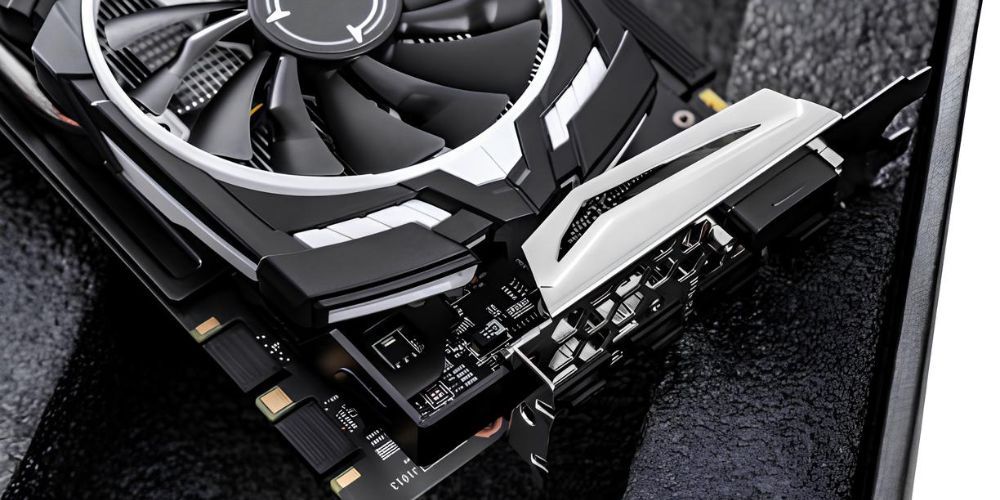 Your graphics card's clock speed is measured in megahertz (MHz), which determines how many cycles per second the GPU can process. Higher clock speeds result in greater computational power and more frames rendered per second in games and applications. Basically, the higher the number is here, the better, with some of the top models in recent lineups going as high as 21,000 MHz or even more.
Coming to the cores part of it, NVIDIA GPUs utilize CUDA processing cores while AMD cards have stream processors. Essentially speaking, both of these are used to indicate how many parallel operations the card can handle at the same time. More CUDA or stream cores mean improved multi-tasking capabilities, allowing the GPU to render games at higher frame rates while also handling effects like raytracing, video encoding, physics, and more. What you can do here is compare the core counts of your card options, so you can get a better sense of the raw processing power that they individually offer.
Now, in the interest of being upfront with you folks, we do have to tell you that the factory specs only indicate potential performance. Real world benchmarks are way more effective if you want to see how a card actually handles the latest games and apps. Plus, cards with good power delivery can always overclock way past stock speeds, which means that sometimes, an overclocked mid-range GPU can keep up with even the pricier ones.
Factoring In Onboard Memory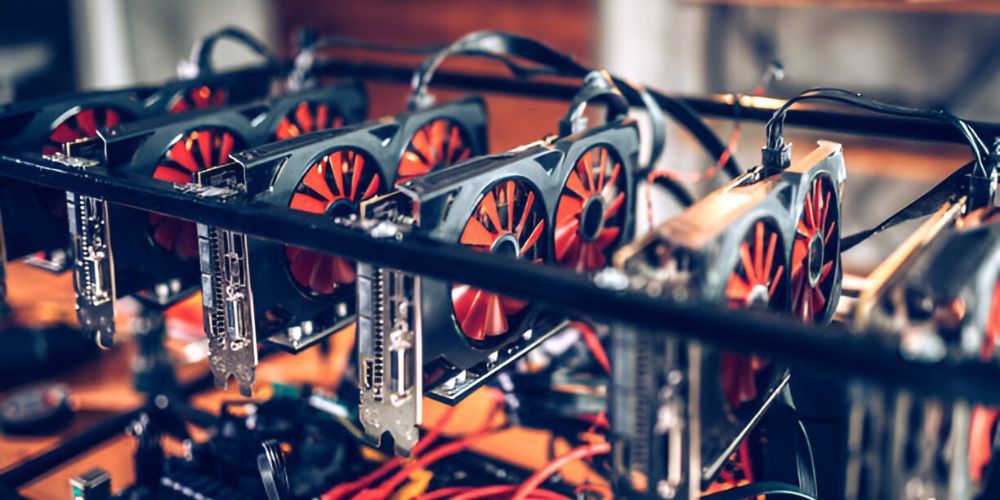 All graphics cards have a dedicated video memory, known as VRAM (video random access memory), which is used for storing 3D assets like textures and geometry data. Basically, having more VRAM capacity allows the GPU to access higher resolution textures and 3D models for improved visual fidelity. For 1080p gaming, 4-8 GB is usually enough. But for 1440p or 4K, aim for 10 GB or more VRAM to provide headroom for better textures at those resolutions.
But that's not it. The interface width matters too. Wider buses like 256-bit or 320-bit have much faster transfer rates when compared to the narrower 128-bit ones. Plus, the VRAM types, such as GDDR5, GDDR6, GDDR6X, these models impact real-world performance and bandwidth as well. To sum it up, combining high capacity VRAM, wide interface widths, and fast memory types means you get some really smooth ultra HD performances out of your rig.
Content Creation And Productivity Features
If you're someone who likes to engage in professional creative work, like 3D modeling, animation, game development, and video editing, it's always a good idea to look for GPUs optimized and certified for specific applications like Blender, Unity, Maya, Premiere Pro and more.
To no one's surprise, NVIDIA Quadro and AMD Radeon Pro graphics cards offer enhanced driver stability, reliability and performance when it comes to these types of programs. They also provide enterprise-grade features like ECC memory protection. Also, NVIDIA's GeForce RTX 30-series delivers accelerated ray tracing, AI processing, and high resolution 8K video editing. AMD's RDNA 2 architecture cards, on the other hand, have dedicated hardware encoders that significantly speed up high quality streaming.
Quick pro-tip here. You can also check what types of display outputs are provided if you need to connect multiple high resolution monitors for productivity. NVIDIA's RTX 3000 series Founders Edition cards, for example, have triplets of DisplayPort 1.4a and HDMI 2.1 ports. This allows you to run three 4K monitors at 60Hz or higher simultaneously.
In case you've found all this a little overwhelming, don't worry! Selecting the right graphics card for your PC is a fairly complex process that needs you to go through a lot of considerations around performance, features, resolution, budget and your specific workload. Just follow our guidelines and pick a good card out, or just checking out our buyer's guide for graphics card. Link coming up right after. Enjoy building that dream rig!
Next: Best Gaming Graphics Cards