There are dozens of fantastic Mario games that see you rushing across the Mushroom Kingdom to save Princess Peach from the nefarious King of the Koopas, Bowser. While Bowser has been Mario's nemesis for decades, he's been playable more than a few times across the series.
RELATED: Every 2D Mario Game, Ranked
Whether he's involved in the major crossover games or somehow helping Mario against a threat, it's not completely rare for you to take control of Bowser for a section or two. The villain is always a joy to play as, leaving some people wanting a dedicated game where you play as Bowser the whole time.
10
Mario & Luigi: Bowser's Inside Story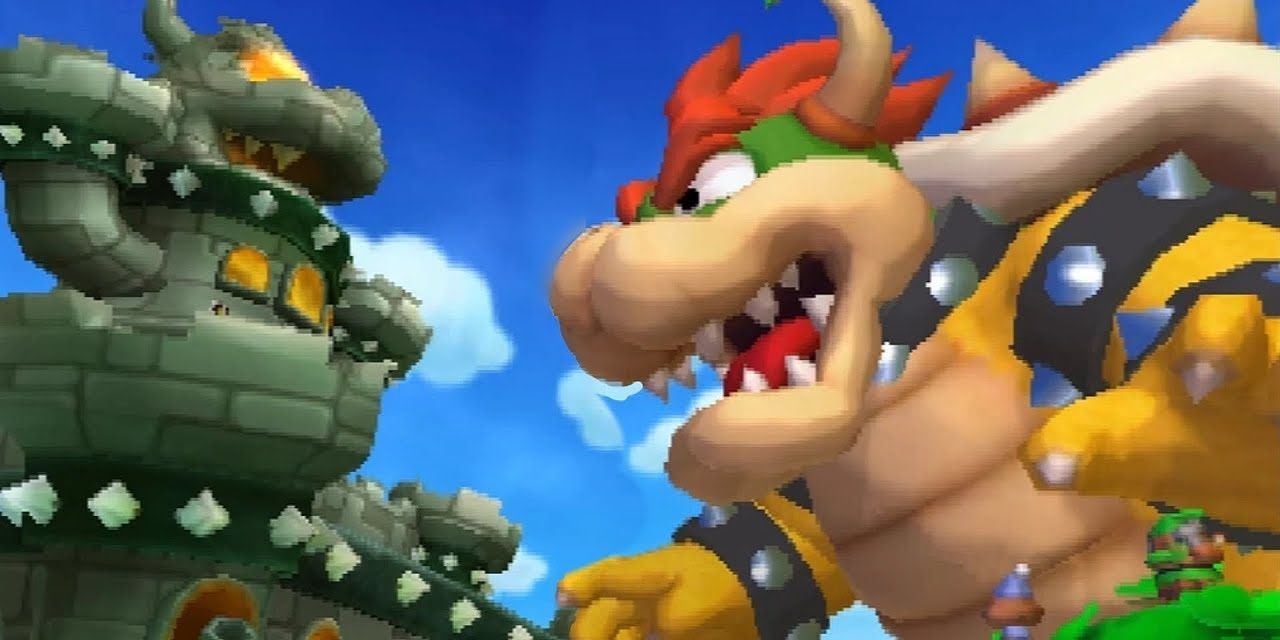 Mario and Luigi Bowser's Inside Story
Platform(s)

Nintendo DS, 3DS

Released

September 15, 2009

Developer(s)

AlphaDream
Mario and Luigi may spend much of the story inside of the villainous Bowser, but this fantastic handheld DS title also lets you control the beast himself. You get to spend as much time with Bowser as you do with Mario and Luigi in this game, something that should be a treat to Bowser fans.
The entire thing is a surprisingly solid RPG adventure for the Mario universe, and it features plenty of great humor and cute moments. At the end of the day, Bowser even gets a little thank-you gift for all the work he goes through.
9
Mario Kart 8 Deluxe
Throughout the Mario Kart series, picking Bowser has always been a solid option. The massive character is usually associated with slower vehicles, or those that have more weight or power, making Bowser a dangerous force on a course.
While the levels themselves and the various randomized items can level the playing field, you certainly won't want to trifle with a Mario Kart player who mains Bowser, regardless of the game from the series that you choose. The King of the Koopa is a terror in the Mushroom Kingdom, and he's a terror with a kart.
8
Mario Party 10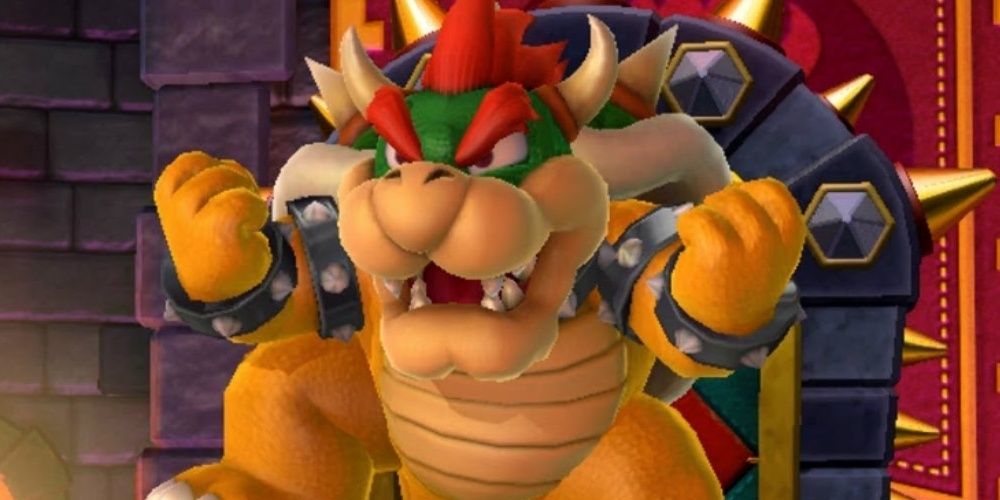 While Bowser isn't ever an ordinary character in the Mario Party series, he is playable in the tenth iteration of the game. It serves as his own special mode, as you can play as Bowser in Bowser Party to go up against a group of friends.
RELATED: Every Super Mario Game Where You Can Play As Princess Peach
Some people may have had their reservations about the decisions made for Mario Party 10, but Bowser Party stands out as an inventive mode. It's a surprisingly stiff challenge for the Bowser player at times, making it a great time for groups of friends and Mario Party veterans alike.
7
Super Paper Mario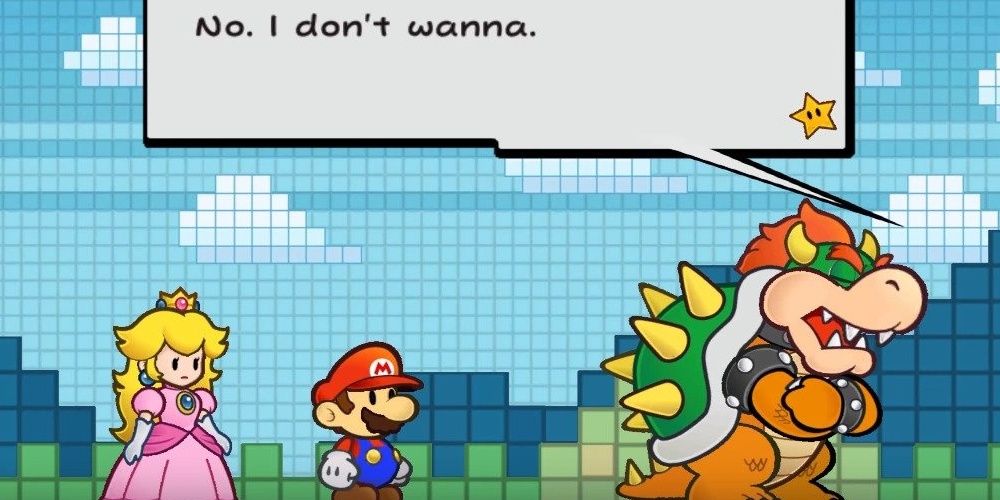 Bowser's inclusion here may be more of a technicality than anything, but he does join your party in Super Paper Mario, so it counts. Telling all of his minions to keep being terrors while he goes out to do what Bowser does best, the beast is a great addition to your adventure.
It might be a bit of a shock to see Bowser teaming up with Mario, but this isn't the first time he would do so, and it would be far from the last time. The goofy villain actually makes for a fantastic character to spend time with, leaving this game as a perfect example of why some Mario fans want a Bowser game.
6
Super Mario RPG
There may be a unique cast of characters that join in Mario's adventure in Super Mario RPG, but Bowser still manages to stand out among them. As one of the strongest characters in the game, Bowser is a great party member when it comes to dishing out serious damage.
It's a good thing that Bowser joins the underrated Super Mario RPG adventure because Mario needs all the help he can get against the threat of Smithy. That tough final boss may even be tougher than many of Bowser's final challenges across the series.
5
Mario & Sonic At The Olympic Games Tokyo 2020
It may be true that Mario & Sonic At The Olympic Games is one of the most bizarre video game ideas out there, but that doesn't mean there aren't hours of fun to be had with the game. Setting characters from both series against each other in a series of Olympic challenges makes for simple fun.
Once again acting as a power character, Bowser is available to choose for the game's events. He may not always be the best option, but Bowser fans will be glad to know that he's there waiting to win himself a gold medal.
4
Paper Mario: The Origami King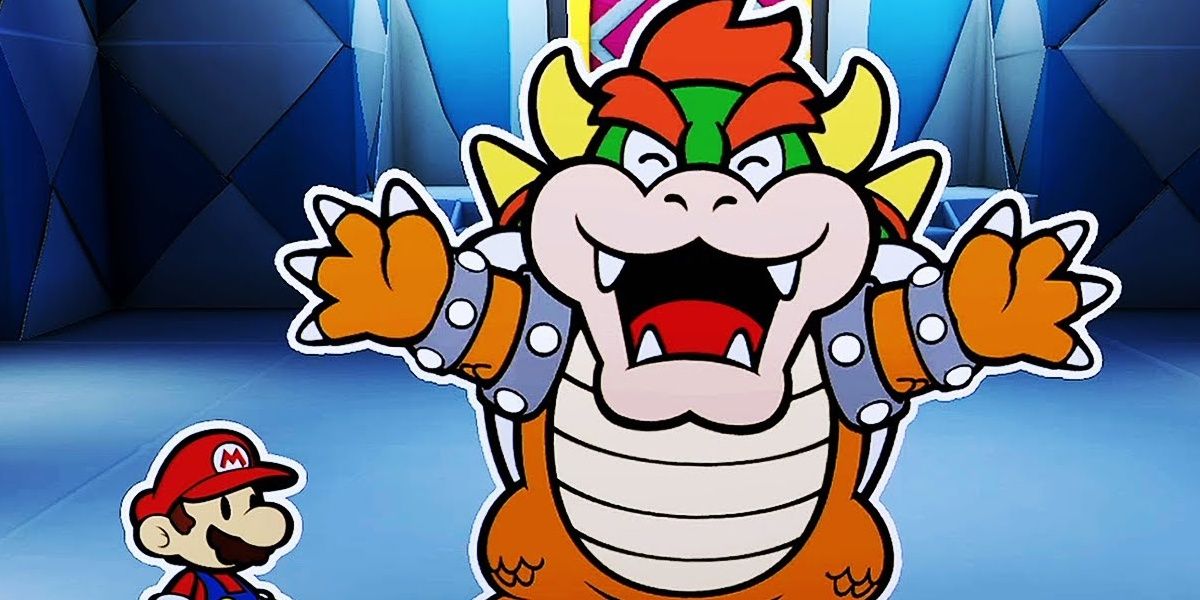 In another unique variation on Bowser being playable, he ends up assisting your journey briefly in Paper Mario: The Origami King. While folded up into the tiniest origami Bowser you've ever seen, he'll follow Mario around and assist in battle.
You may have little actual control over his movements, but he will assist you in some big ways depending on your enemies and the way the battlefield is arranged. It's only a short section, but it was a fun inclusion in the game for Bowser fans.
3
Mario Strikers: Battle League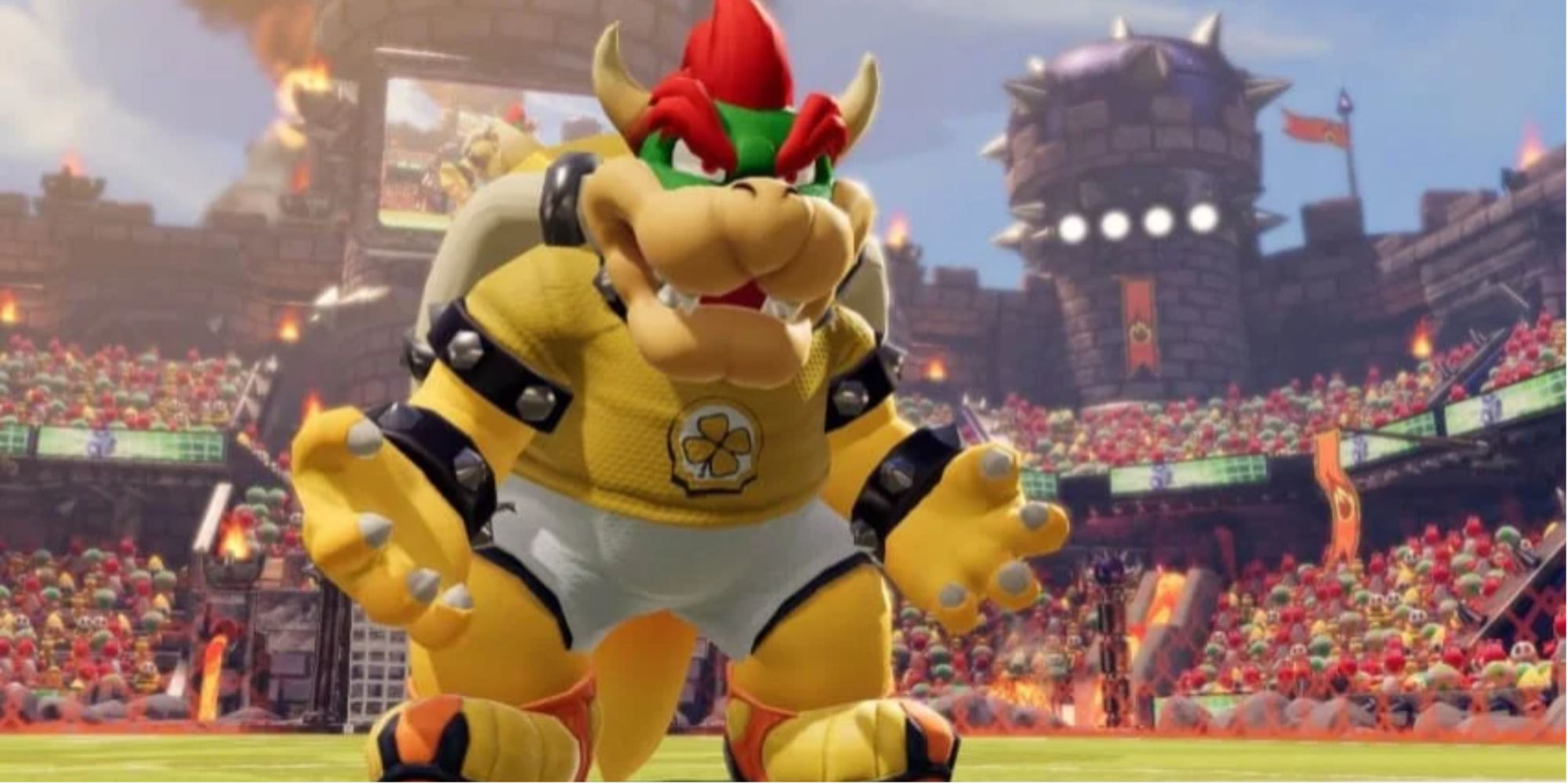 Bowser has been a staple of the various Mario sports titles throughout the years. Whether he's heading up to bat, absolutely decimating fools on the golf course, or scoring some sweet goals in a game of soccer, Bowser is a great option.
RELATED: Every Princess In Super Mario, Ranked
Once again, Bowser is almost always poised as some kind of power or physical character in these games, meaning that he's a lot slower than most other characters, but he'll have a big impact. This tends to make Bowser a tougher character to use, but one that can see a much bigger reward if you play him well.
2
Super Mario Odyssey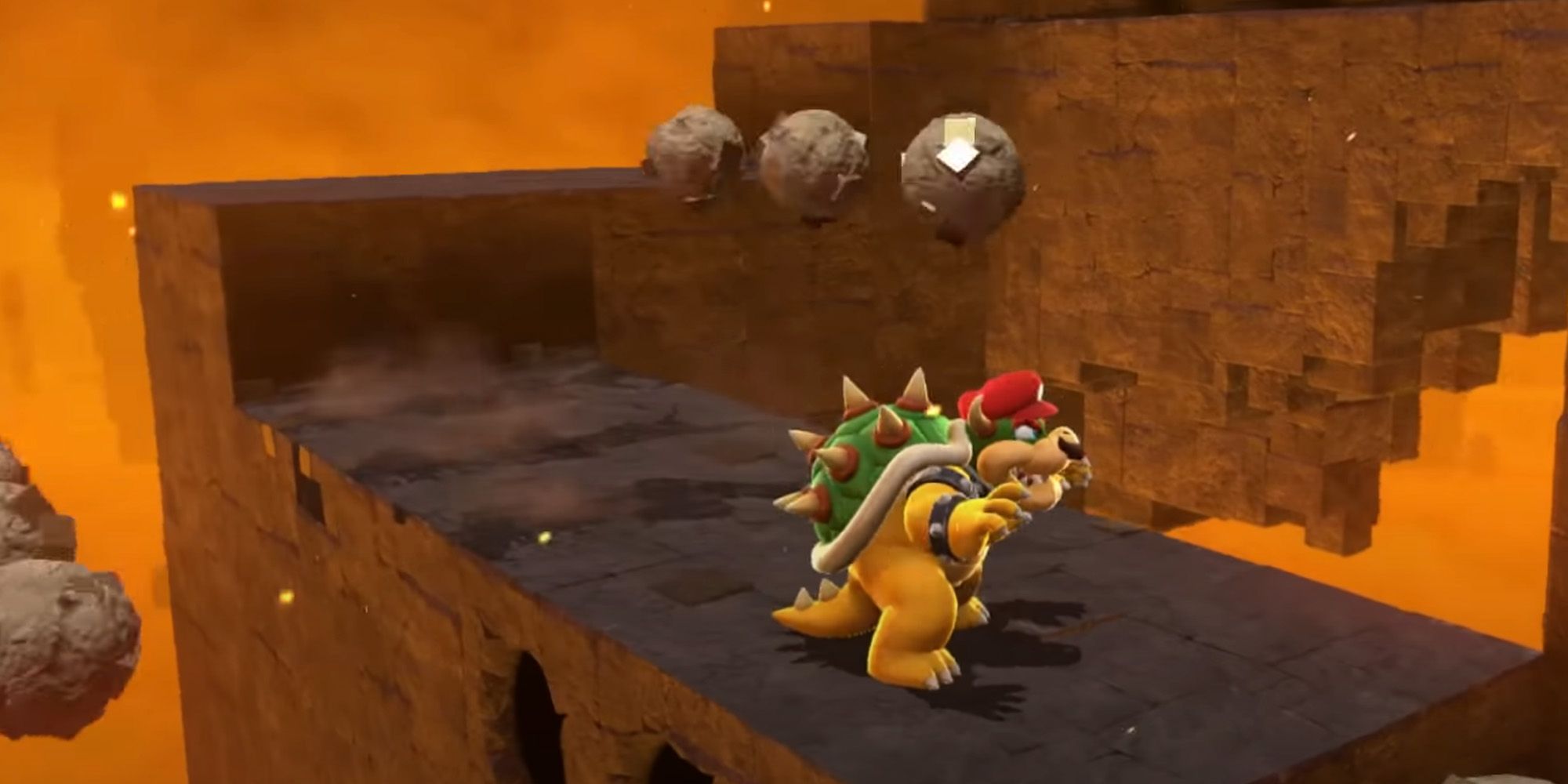 It was a bit of a surprise that you get a brief section to play as Bowser in Super Mario Odyssey, but it actually makes perfect sense. Considering you see Bowser in a tophat throughout the game, it was only a matter of time before Mario flung Cappy his way.
You only get to take control of Bowser to escape impending doom, but it's a fantastic scramble section. You get to wield the strength of Bowser while Mario does his good guy thing of making sure that everyone gets out of a dangerous situation okay.
1
Paper Mario: The Thousand-Year Door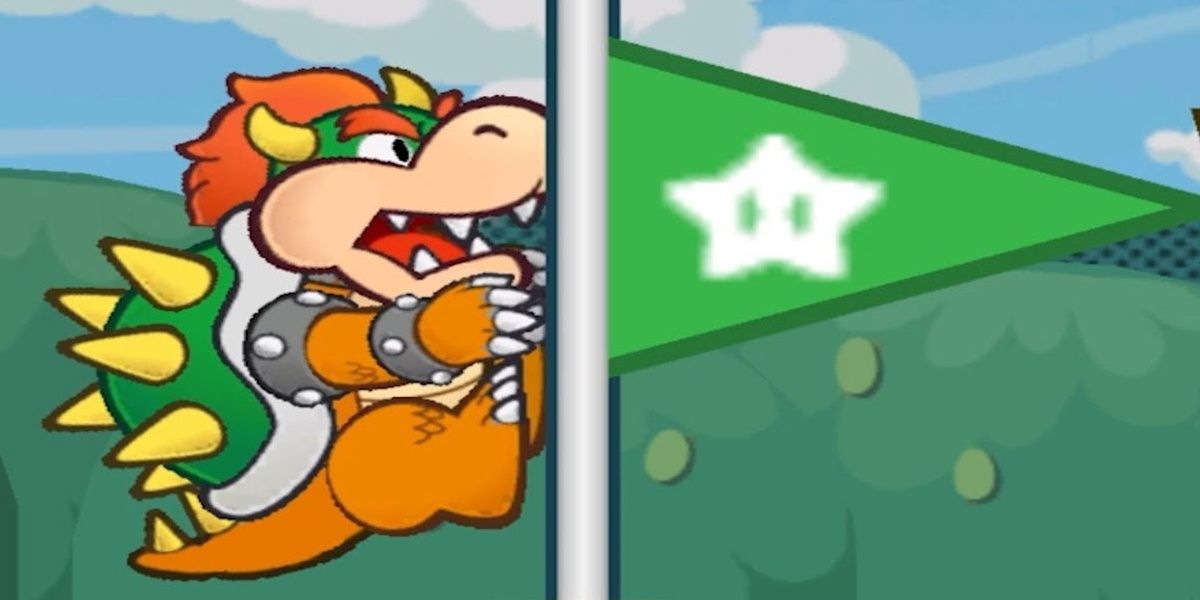 It makes perfect sense that Bowser was partially playable in Paper Mario: The Thousand-Year Door because Bowser has so much personality in this sub-series of games.
His sections mostly function as recreations of classic Mario with a Bowser twist. Rather than the usual Mario action, Bowser has his flames and his claws to make anything that gets in his way… get out of his way in the most Bowser way possible. These sections have to be experienced by every Bowser fan at least once.
NEXT: Super Mario: Antagonists That Aren't Bowser