Quick Links
How To Beat Megawrecker In Tales Of Arise: Beyond The Dawn
Tales of Arise: Beyond the Dawn is filled to the brim with boss encounters. Some will be mandatory to progress through its central story, while others will be entirely optional but necessary if you want to obtain the best Weapons or Armor for your characters.
RELATED: Tales Of Arise: Beyond The Dawn – Venoflage Boss Guide
As such, the Megawrecker is a completely optional boss encounter found within the Mausoleum of the Jungle: Helgal-Ryugola 6 dungeon, but serves as a guardian of two powerful Weapons that can later be upgraded to the best available in the entirety of the expansion. So, if you want those weapons, you must take on this amped-up Golem!
Megawrecker Overview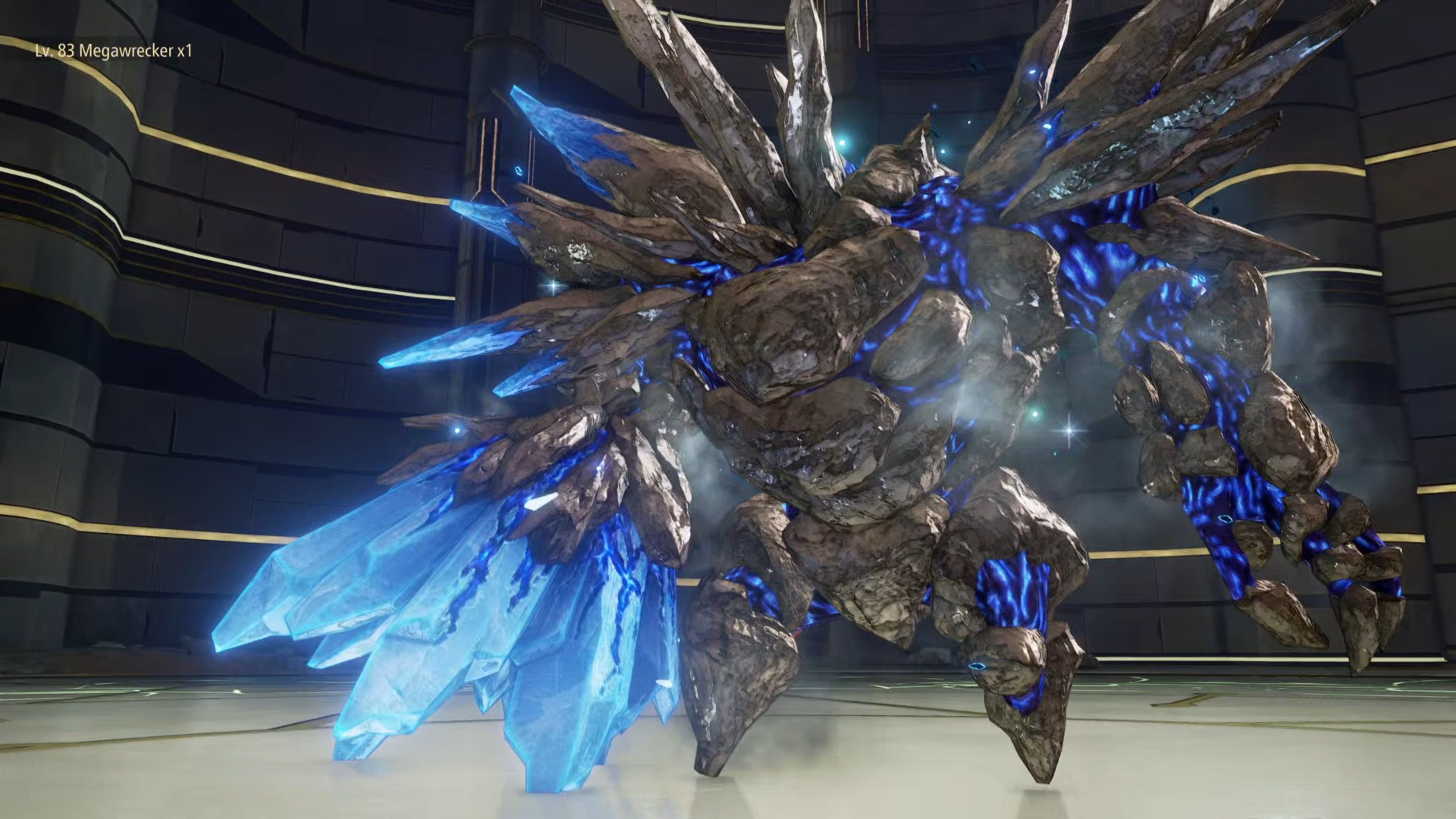 The Megawrecker is the first optional boss you can fight in the Mausoleum of the Jungle: Helgal-Ryugola 6 dungeon, who stands guard of powerful weapons for Kisara and Dohalim. You're undoubtedly familiar with the Golem Zuegals by now, and the Megawrecker is just a super-charged version with minor differences.
For more information on the Megawrecker, the table below will have your back, detailing its Weaknesses and Resistances, its Stats, and more!
Megawrecker Information
Megawrecker

Level

Level 83

Optional?

Yes

Recommended Level

Level 80

HP

198,997

Attack

4,464

Elemental Attack

1,882

Penetration

3,828

Defense

1,341

Elemental Defense

1,192

Resistance

4,321

Weak To

Fire

Resistant To

Water

Item Drops

x1 Astral Flower
x1 Clay Fragment (Rarity: 4)
x6 Stone Fragment (Rarity: 2)
x2 Mystical Luminacore (Rarity: 5)

Rewards

18,354 EXP*
414 SP*
Supreme Shield Aegis (Kisara/Weapon)

Located in the Chest of the boss' arena.

Ending Rod Bucks (Dohalim/Weapon)

Located in the Chest of the boss' arena.
* EXP and SP payouts are entirely dependent on how you performed overall in the battle against the Megawrecker! *
How To Beat Megawrecker In Tales Of Arise: Beyond The Dawn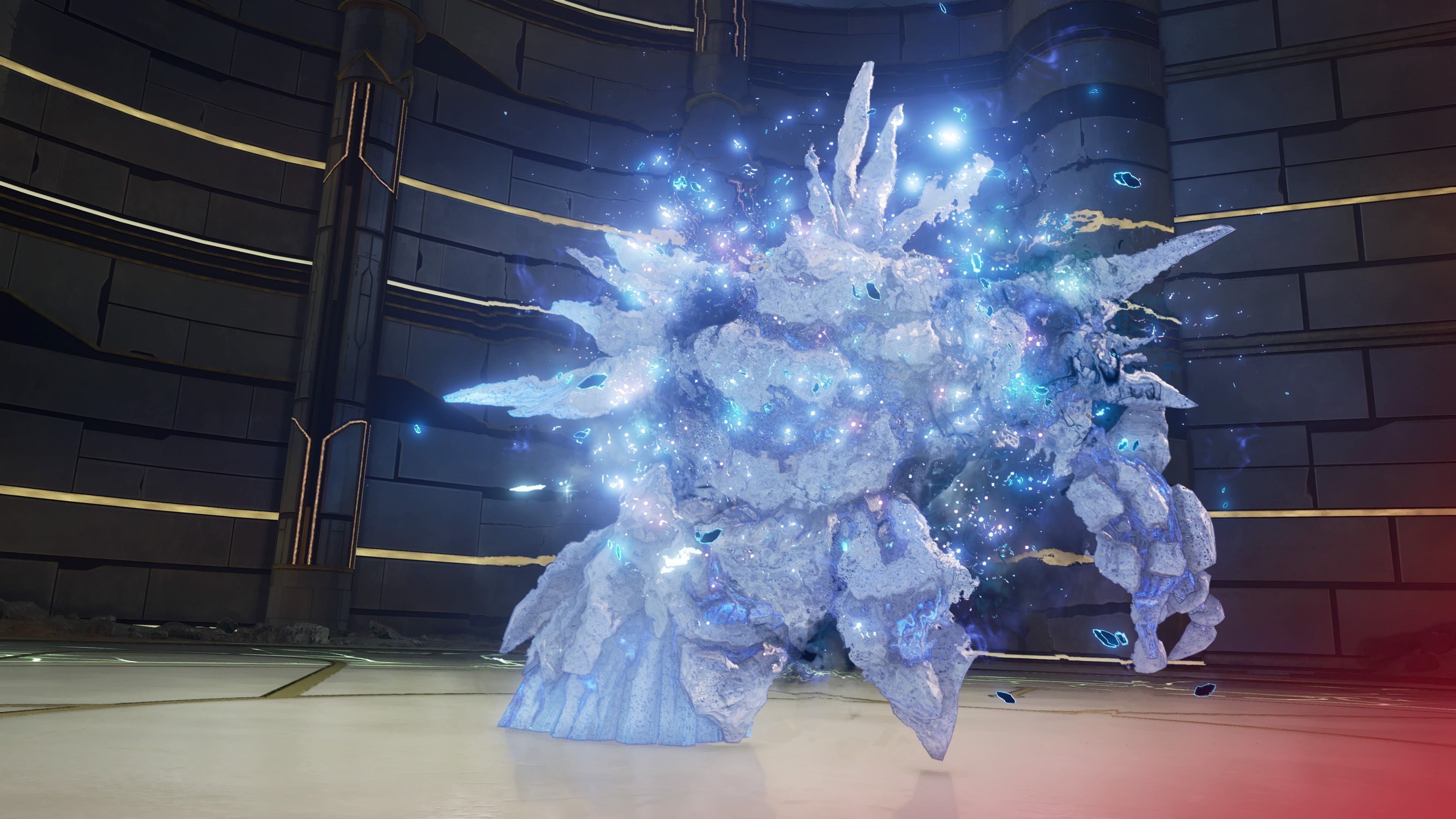 While the Megawrecker has largely the same attacks as your standard Golem Zuegal in Tales of Arise: Beyond the Dawn, it hits much harder and has substantially more health, making this encounter more of a test of endurance and strength than anything else.
Its move list isn't overly complex or varied, so once you get its patterns down, you should be able to steamroll through it with no issues, and the sections below will help you do just that!
Megawrecker: Swipe Attack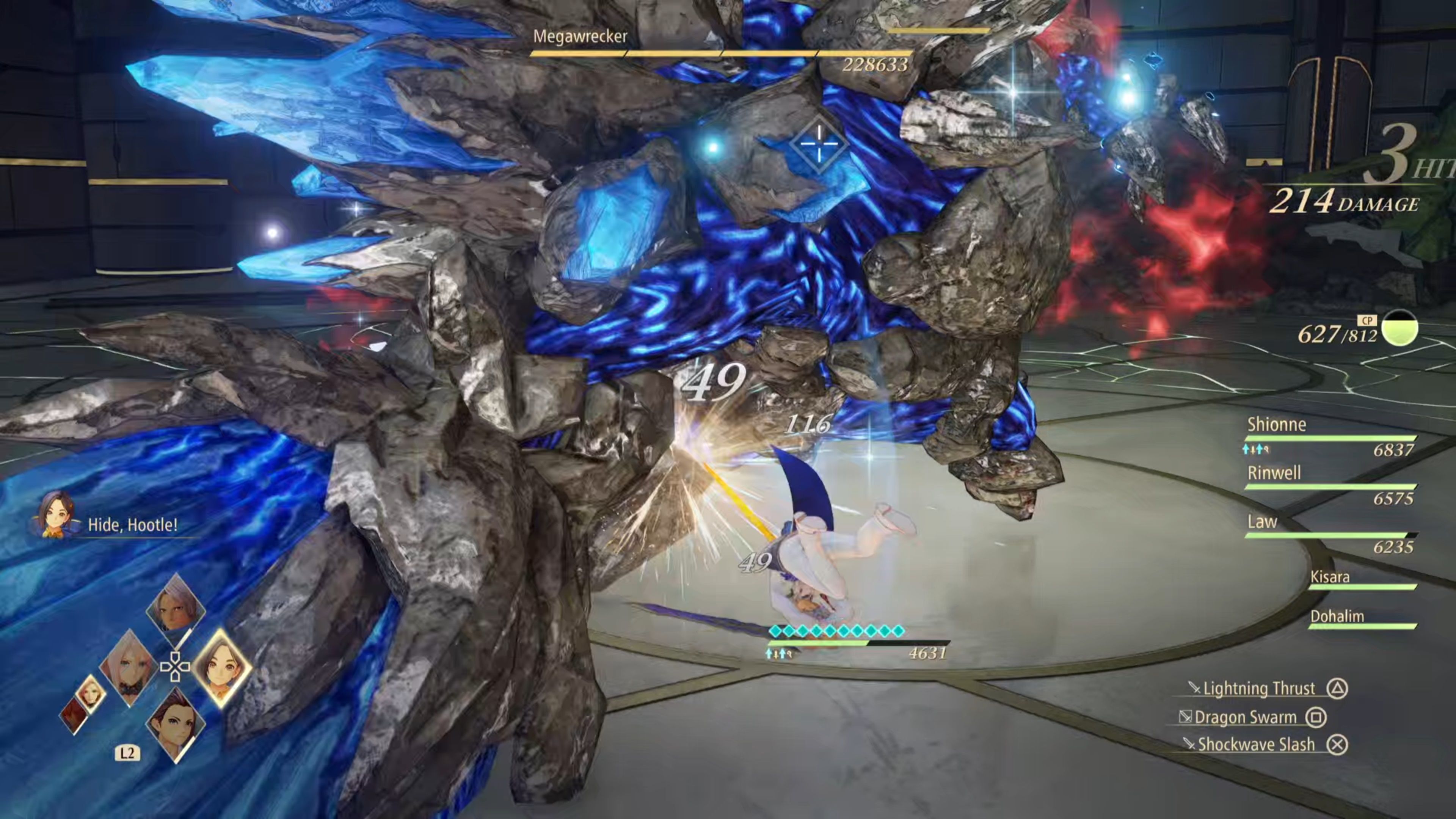 As the encounter begins, Megawrecker will toss out a slow but powerful Swipe Attack, covering a wide range in front of itself. Its slow movement makes it easy to telegraph and avoid. Either time an Evade for a Perfect Evade, or run away from the Megawrecker until the attack is over to avoid taking damage!
Megawrecker: Core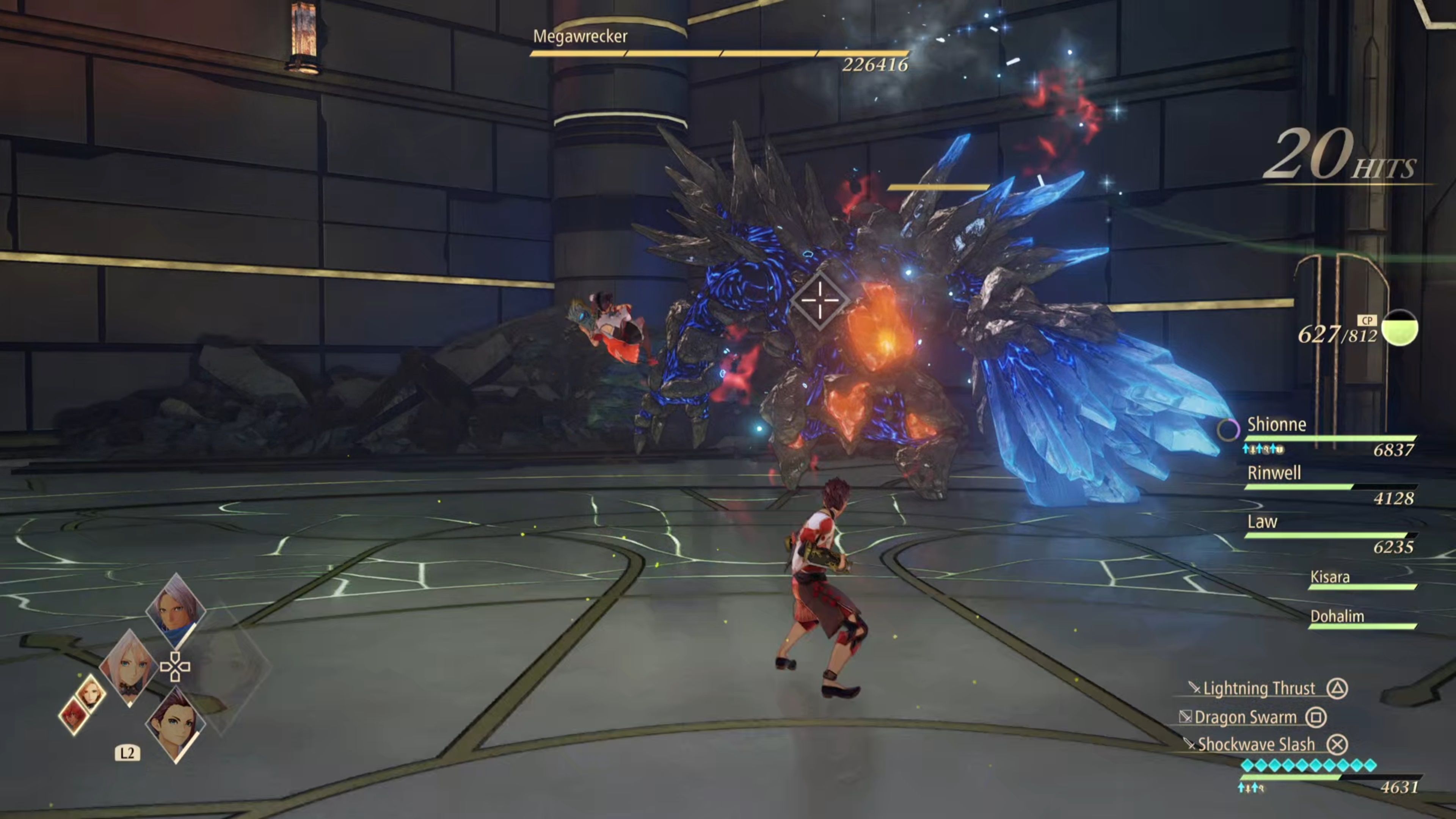 Being an oversized and overpowered Golem, the Megawrecker also has a Core on its backside, making it the place you must focus all your powerful attacks if you want to dispatch it quickly and efficiently. You will have many opportunities to land attacks on its Core, so don't force it if it will be too dangerous!
Megawrecker: Charged Flop
In addition to its Swipe Attack, the Megawrecker will also periodically crouch down before leaping into the air with a massive Flop, crashlanding to the ground with tremendous force and power.
The moment you see the Megawrecker bend its legs, move away from it. Then, as soon as it leaps into the air, run to the left or right, wait for it to crashland into the ground, then unleash your attacks onto its exposed Core!
Law: Boost Attack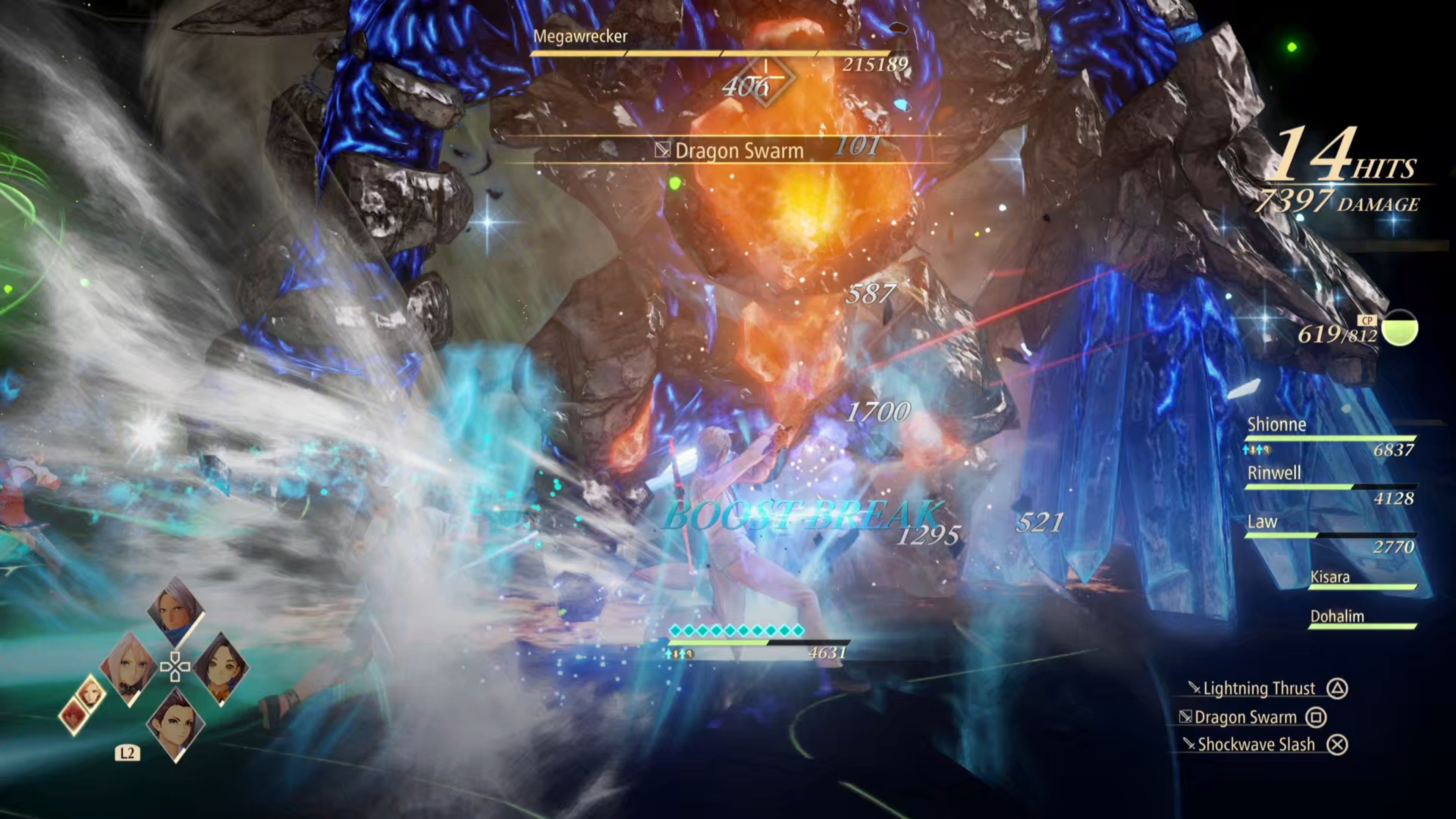 By now, you should have some Boost Attacks ready to go, but Law and Alphen's will be the most effective during this encounter. Since the Megawrecker is heavily armored, Law can pierce through it with his Boost Attack, causing a Boost Break every time on contact!
Alphen: Boost Attack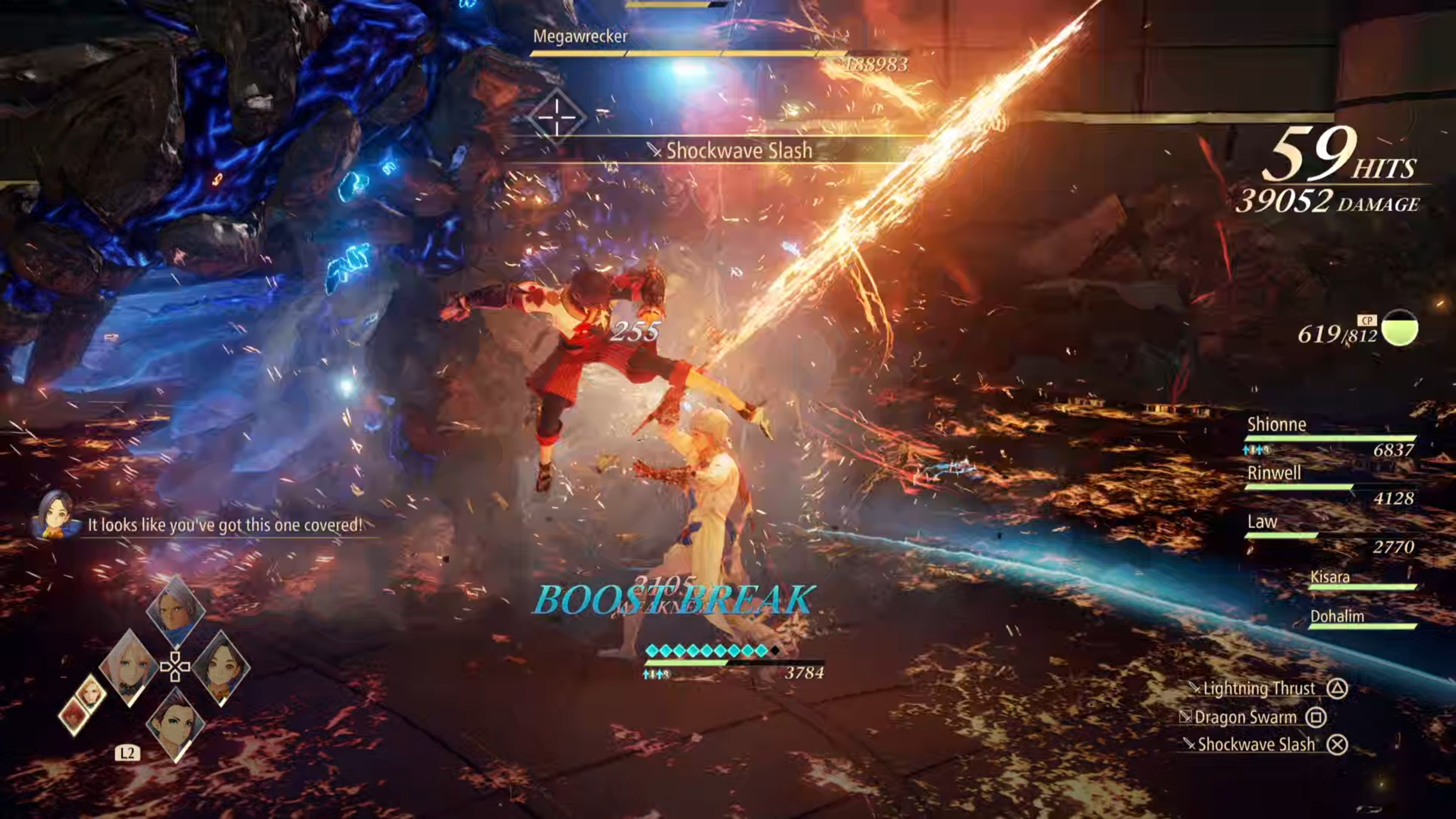 As mentioned above, Alphen's Boost Attack is also incredibly effective against the Megawrecker, enabling him to cause a Boost Break on it every time he lands the Boost Attack, allowing everyone to unleash their attacks onto its Core when it's temporarily staggered!
Megawrecker: Windmill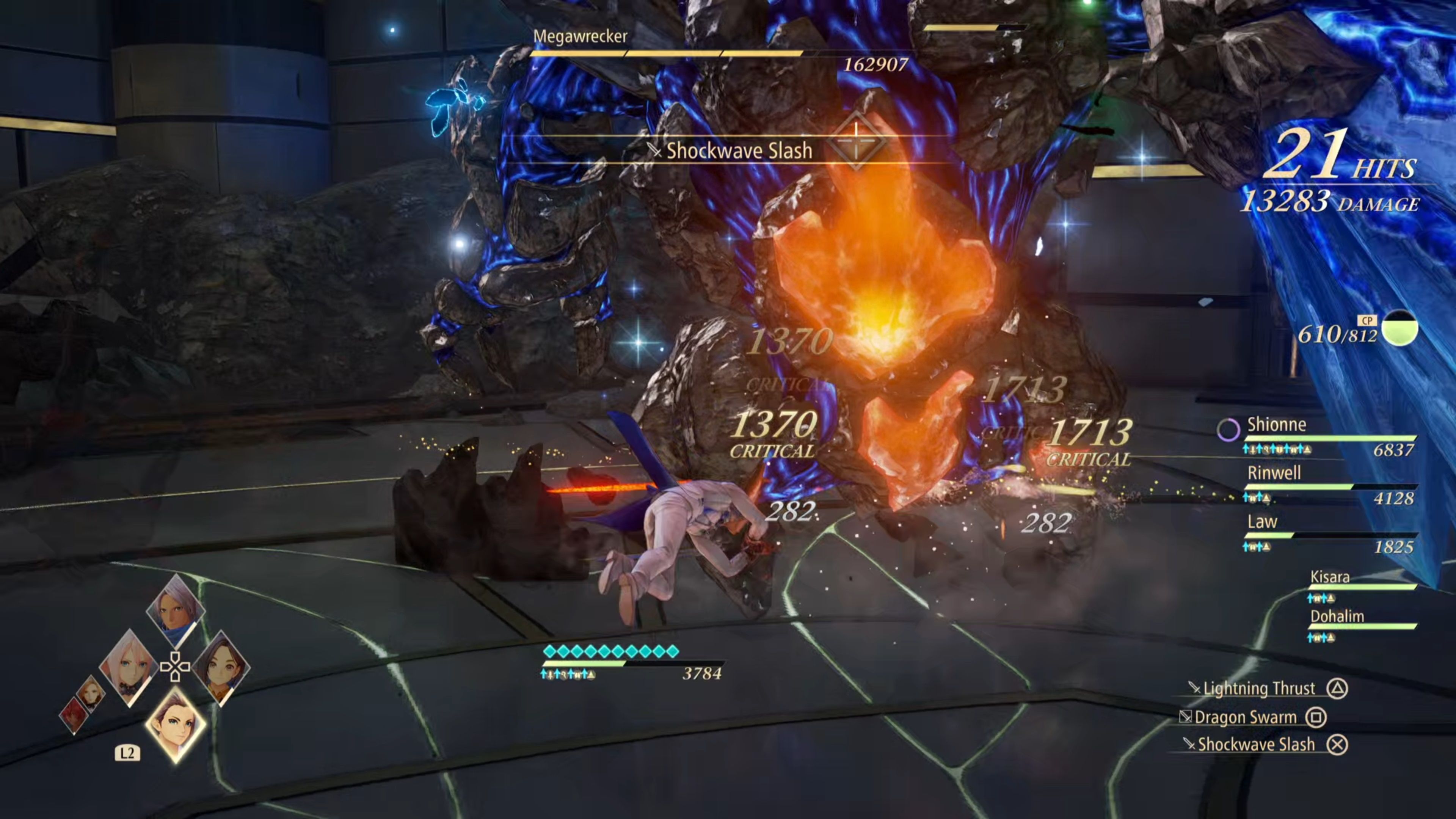 Joining the Megawrecker's small list of attacks is its Windmill, which has it rotate its Crystallized Arm in a broad swinging motion, dealing substantial damage to anyone it hits.
Either get behind it here and stay towards its back left side to avoid taking damage while also being able to hit its Core, or run away from the Megawrecker until the attack is over!
Core Break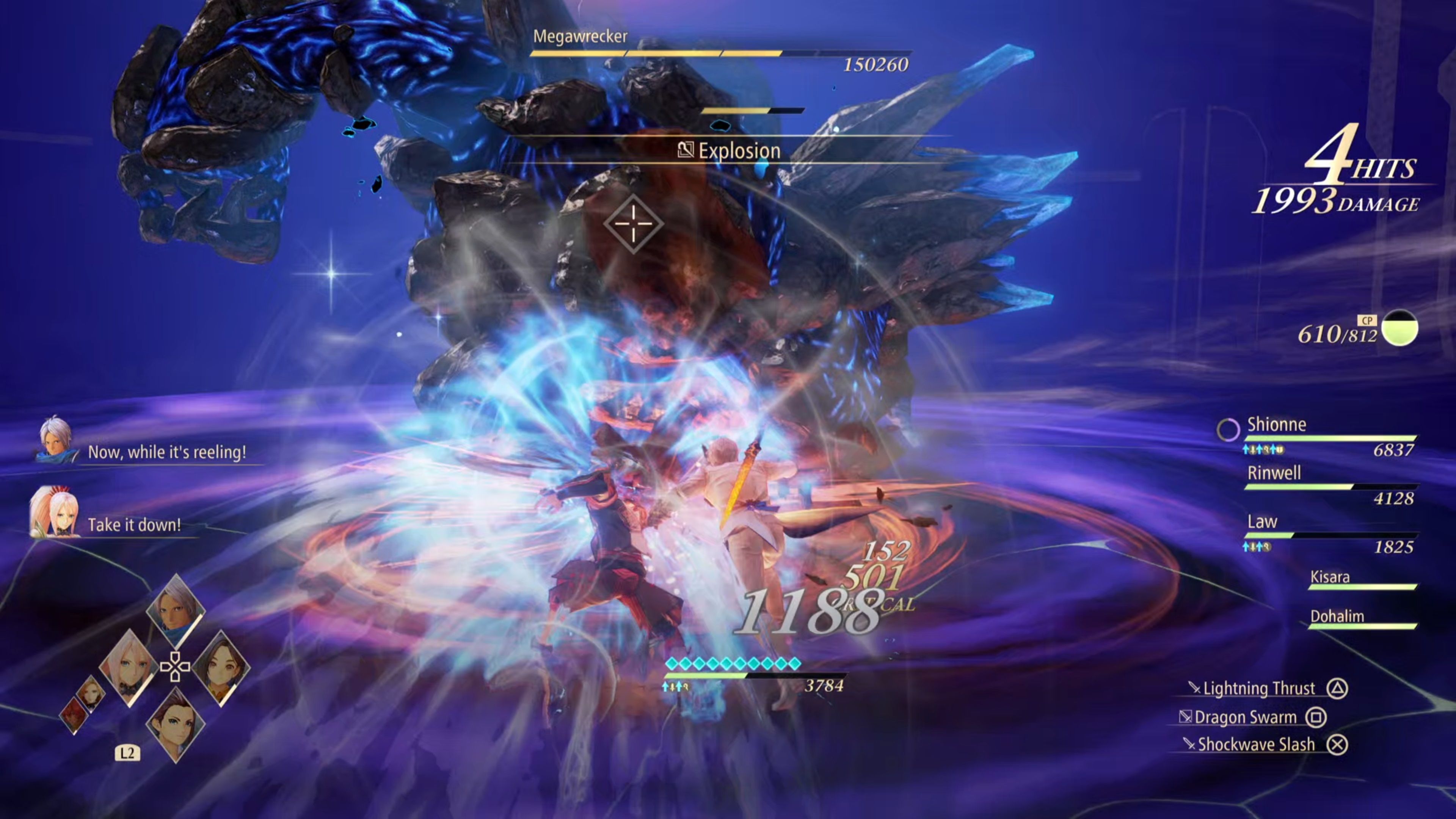 The Core of the Megawrecker should be extremely weakened by now, enabling you to land a few more hits onto it, breaking it for a Core Break stagger effect!
All Out Assault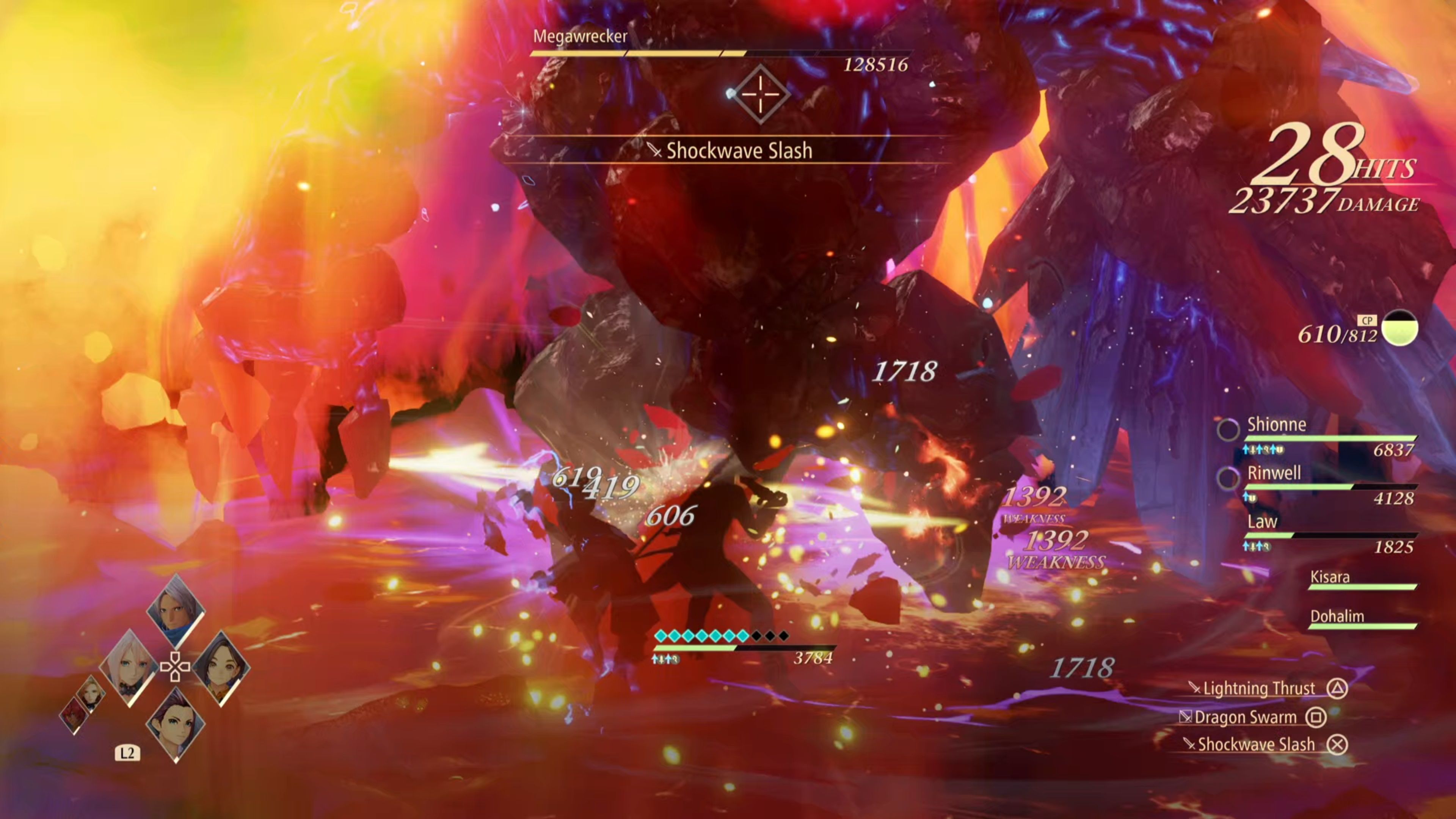 Causing a Core Break will temporarily stun the Megawrecker for a short period, enabling you to unleash everything you have on it. By the time the Core is broken, it will be at nearly half health, so give it everything you have when you cause a Core Break!
Boost Strike: Half Health
Getting the Megawrecker down to half health will have you perform a Boost Strike, taking you into the boss' 'second phase,' which is more of the same with one or two additional moves in this case!
All Out Assault (Part Two)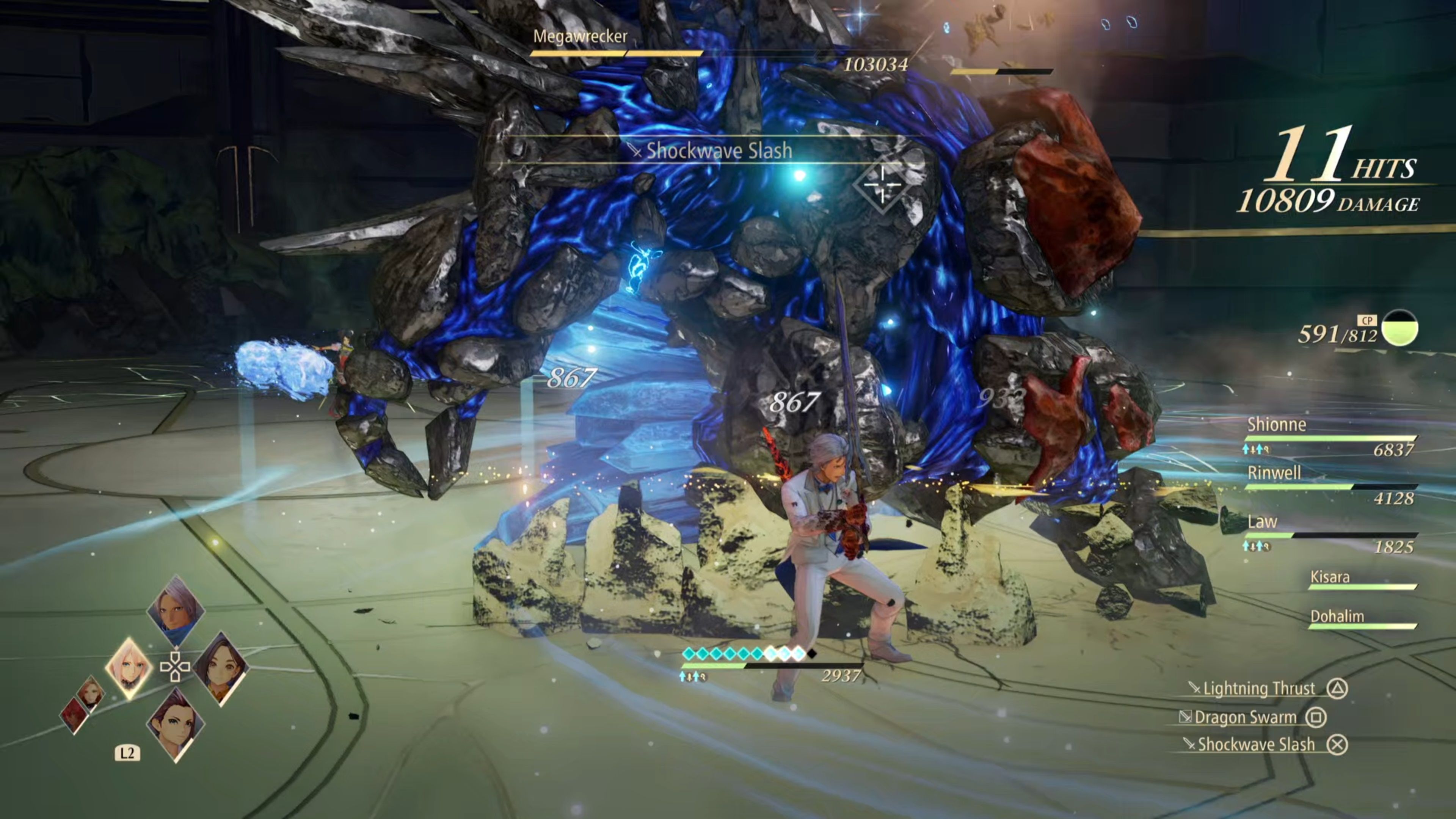 After performing the Boost Strike, the Megawrecker will be temporarily stunned again, so give it everything you've got until it recovers. This will enable you to shave off quite a bit of its health!
Megawrecker: Windmill (Part Two)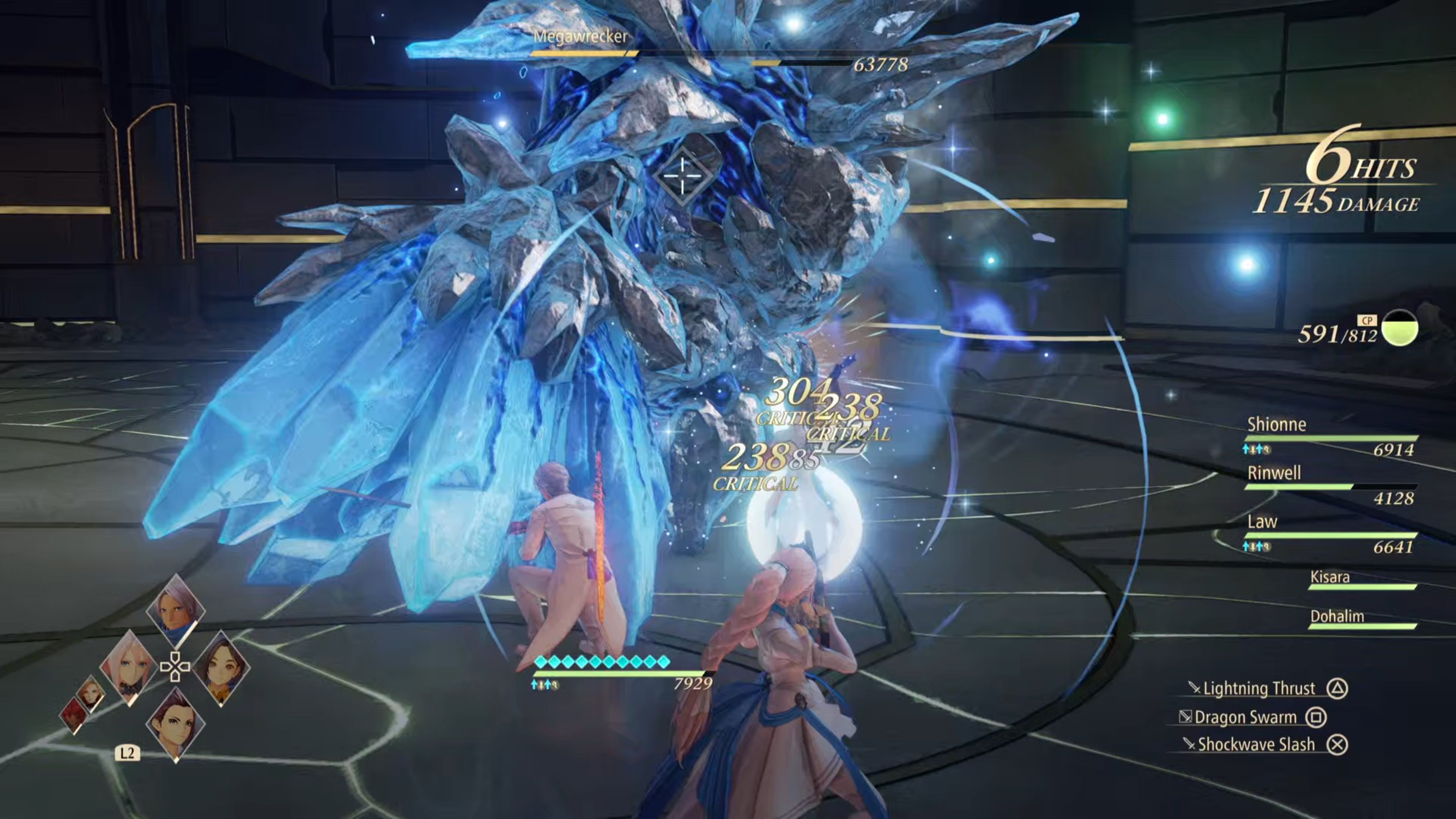 Upon recovery, the Megawrecker will harden the Crystals on its body and perform another Windmill attack. This will be avoided the same as before, except there is no Core at the moment, so keep that in mind!
Megawrecker: Rapid Slams
Immediately following the Windmill attack, the Megawrecker will perform a series of Rapid Slams with its Crystallized Arm, dealing mass damage to everyone and everything in its path. Run away from the Megawrecker here; don't even attempt to attack it!
Megawrecker: Second Core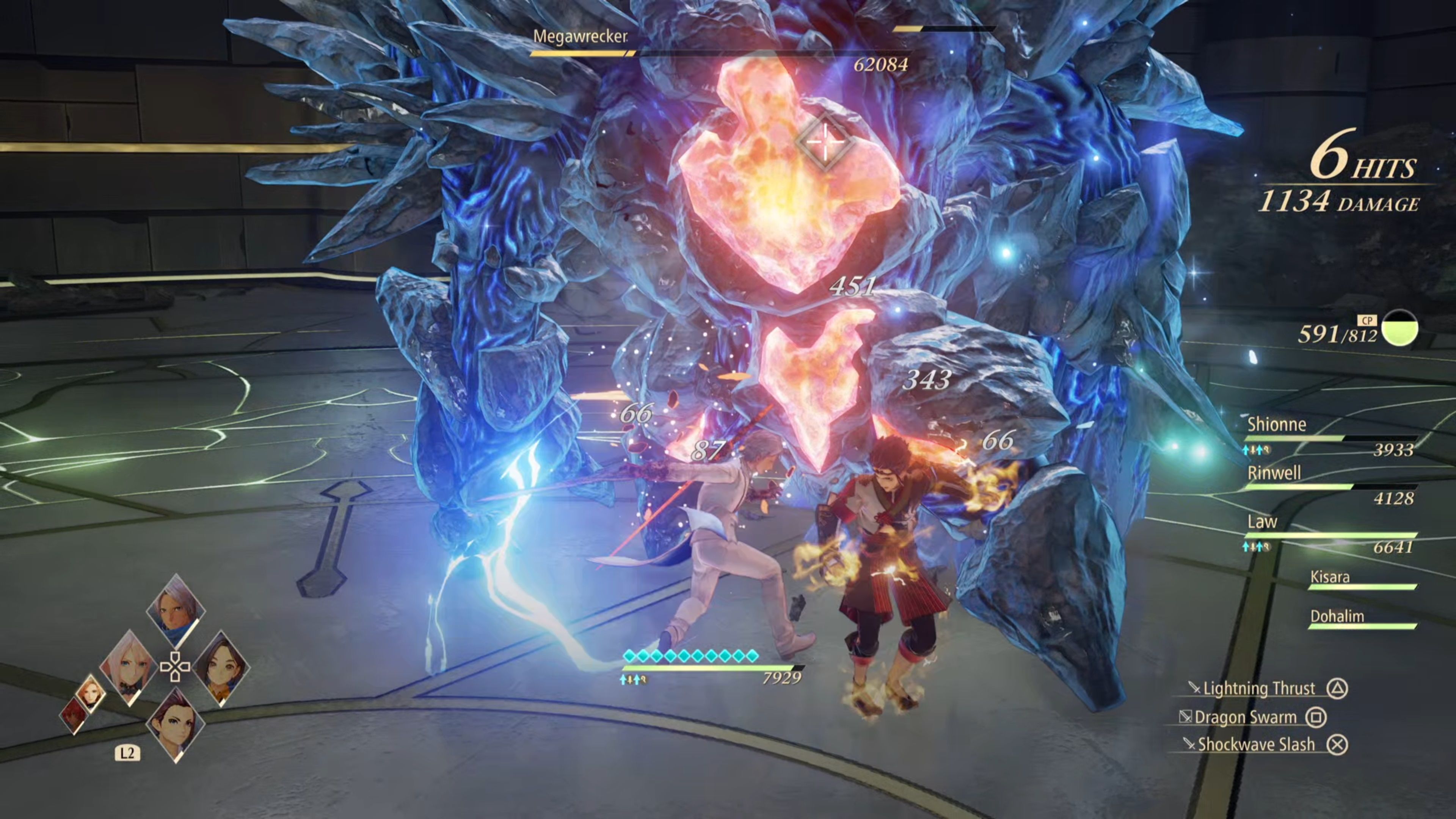 After its Rapid Slams, the Megawrecker will generate a second Core on its body, giving you something to focus all your attacks on again!
Megawrecker: Crystalized Slam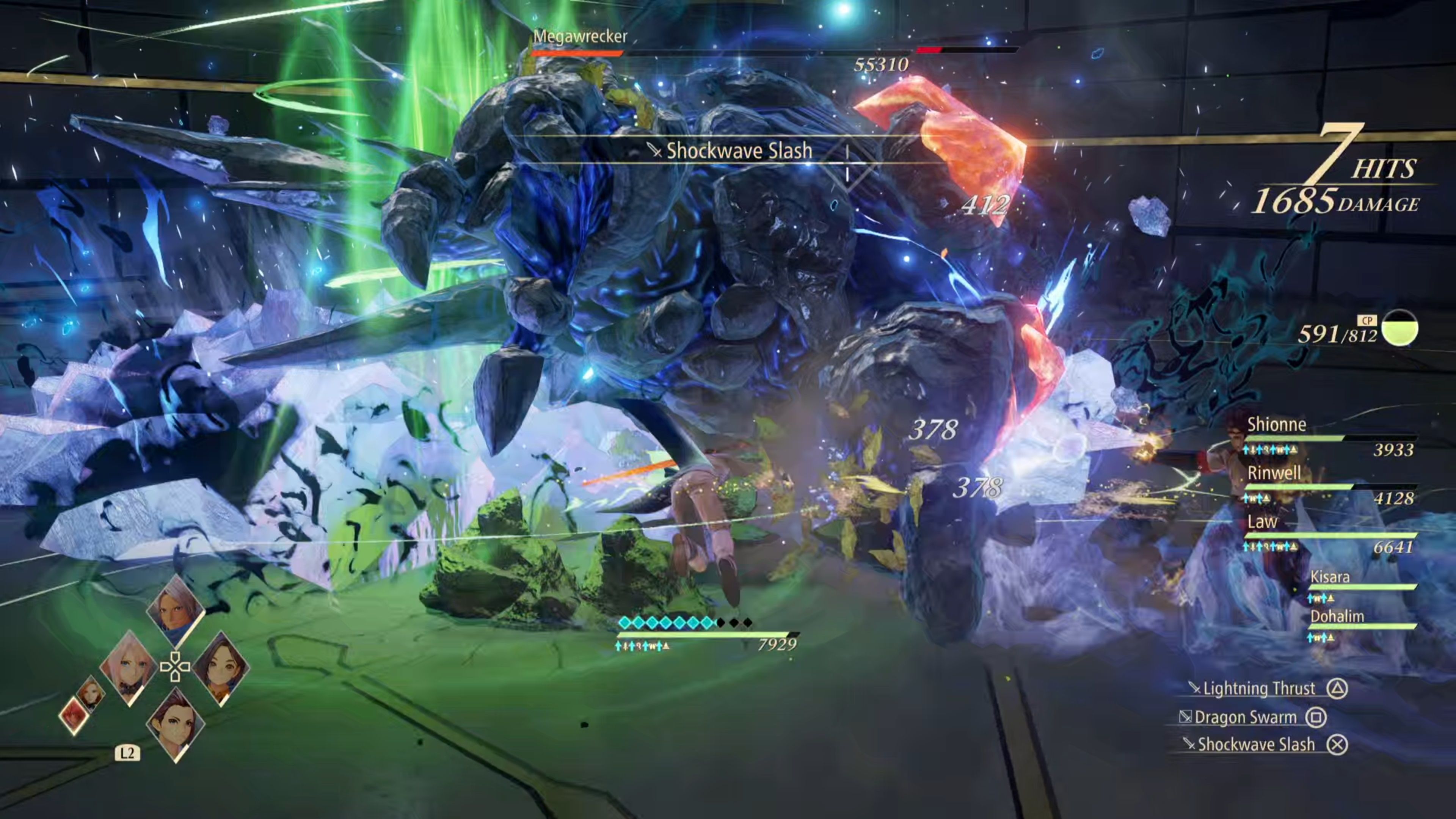 Following this, the Megawrecker will perform a Crystalized Slam attack, creating Crystals in a straight line in front of where it strikes. As soon as you see it begin to bring its arm down, run behind the Megawrecker and start attacking its Core!
Alphen: Boost Attack (Part Two)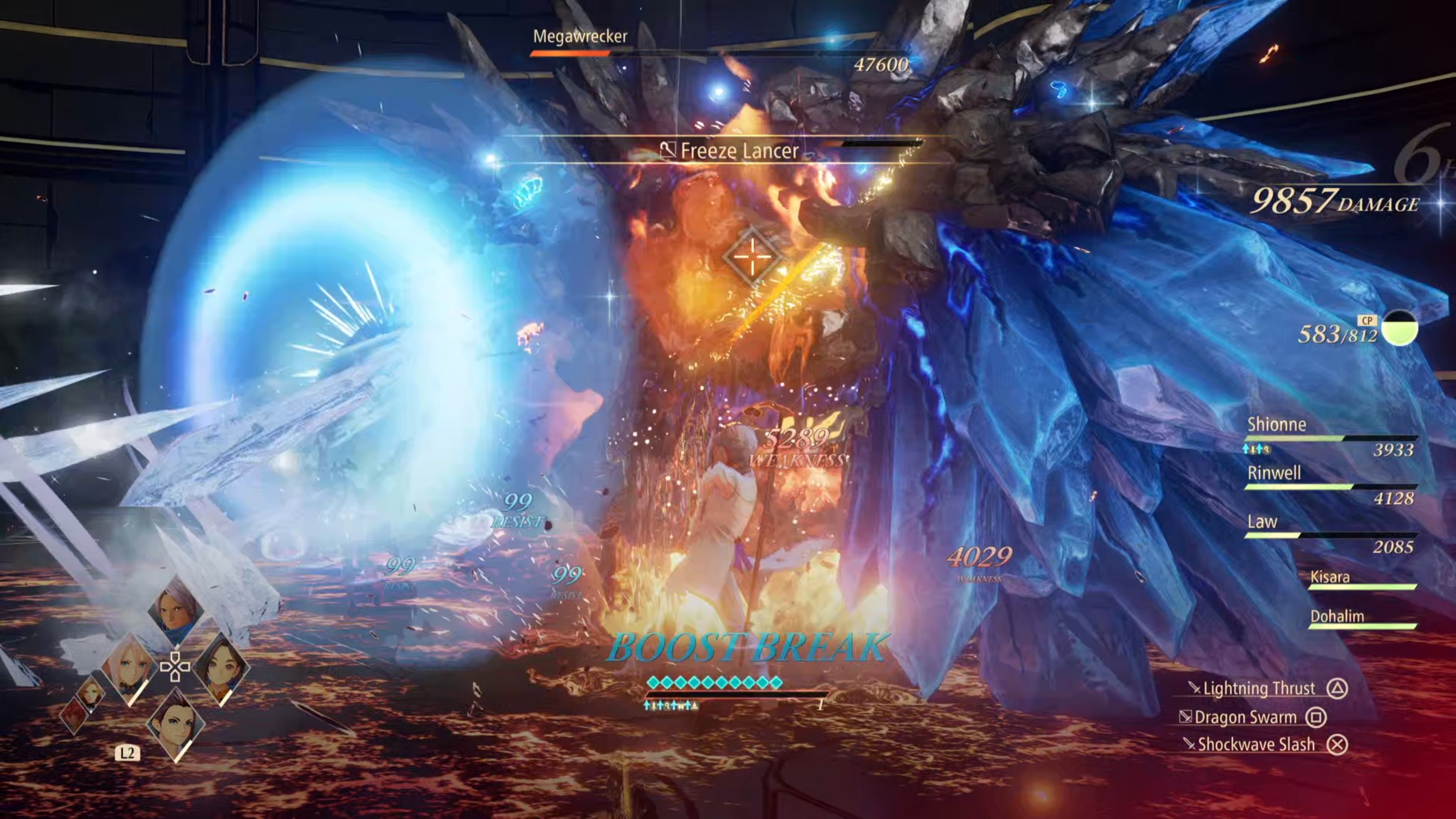 Many of your characters should have their Boost Attacks ready to go at this point, so go ahead and use Alphen's here to cause another Boost Break, then unleash everything you have onto the staggered Megawrecker's Core!
Core Break (Part Two)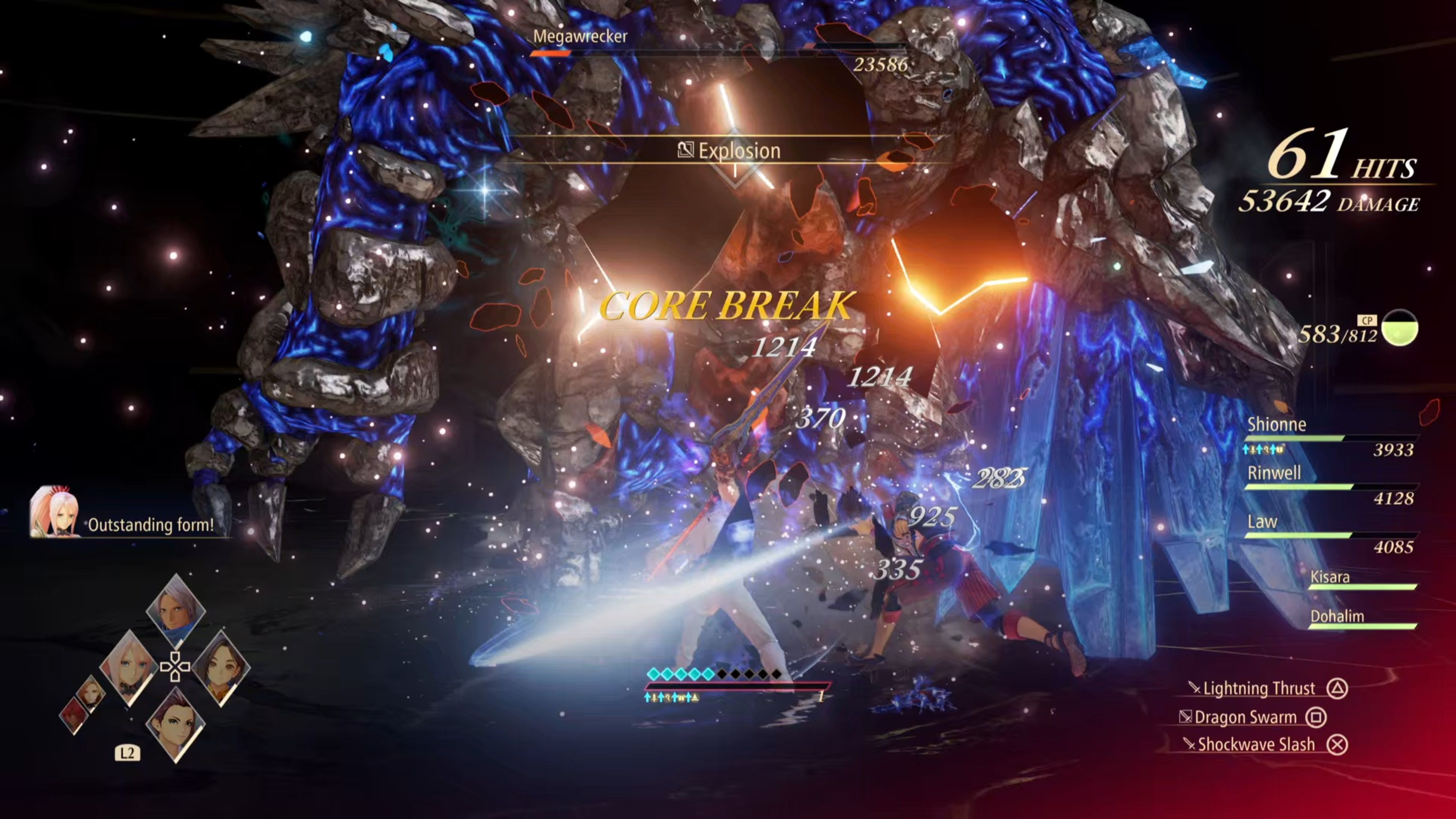 You should be able to cause a Boost Break here, as this Core has far less health than the previous one. When that happens, unleash more attacks on the temporarily stunned Megawrecker!
Law: Boost Attack (Part Two)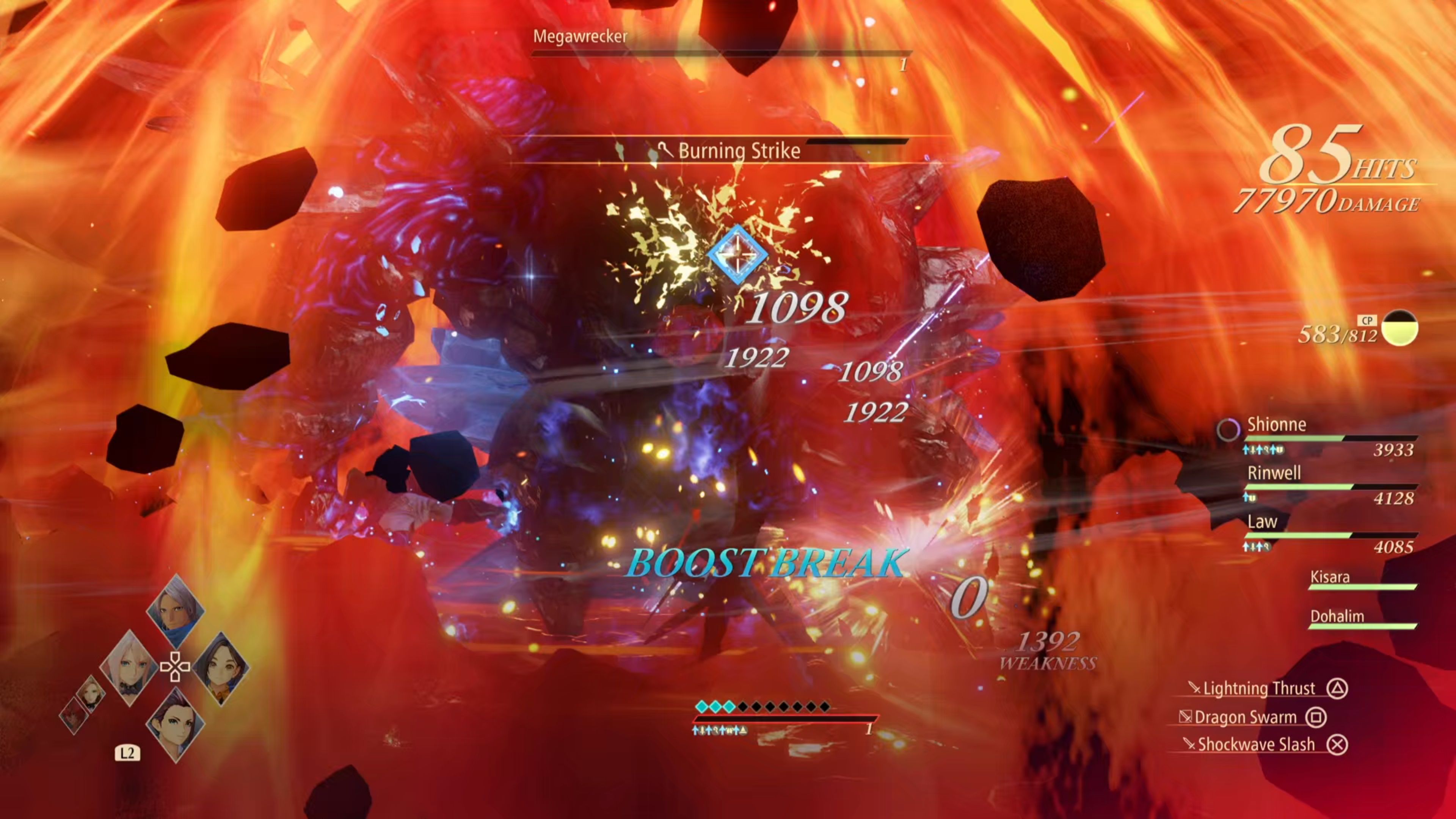 If the Megawrecker still isn't dead at this point, Law's Boost Attack should come back online around this point, enabling you to call it in to more or less finish the job!
Boost Strike For The Win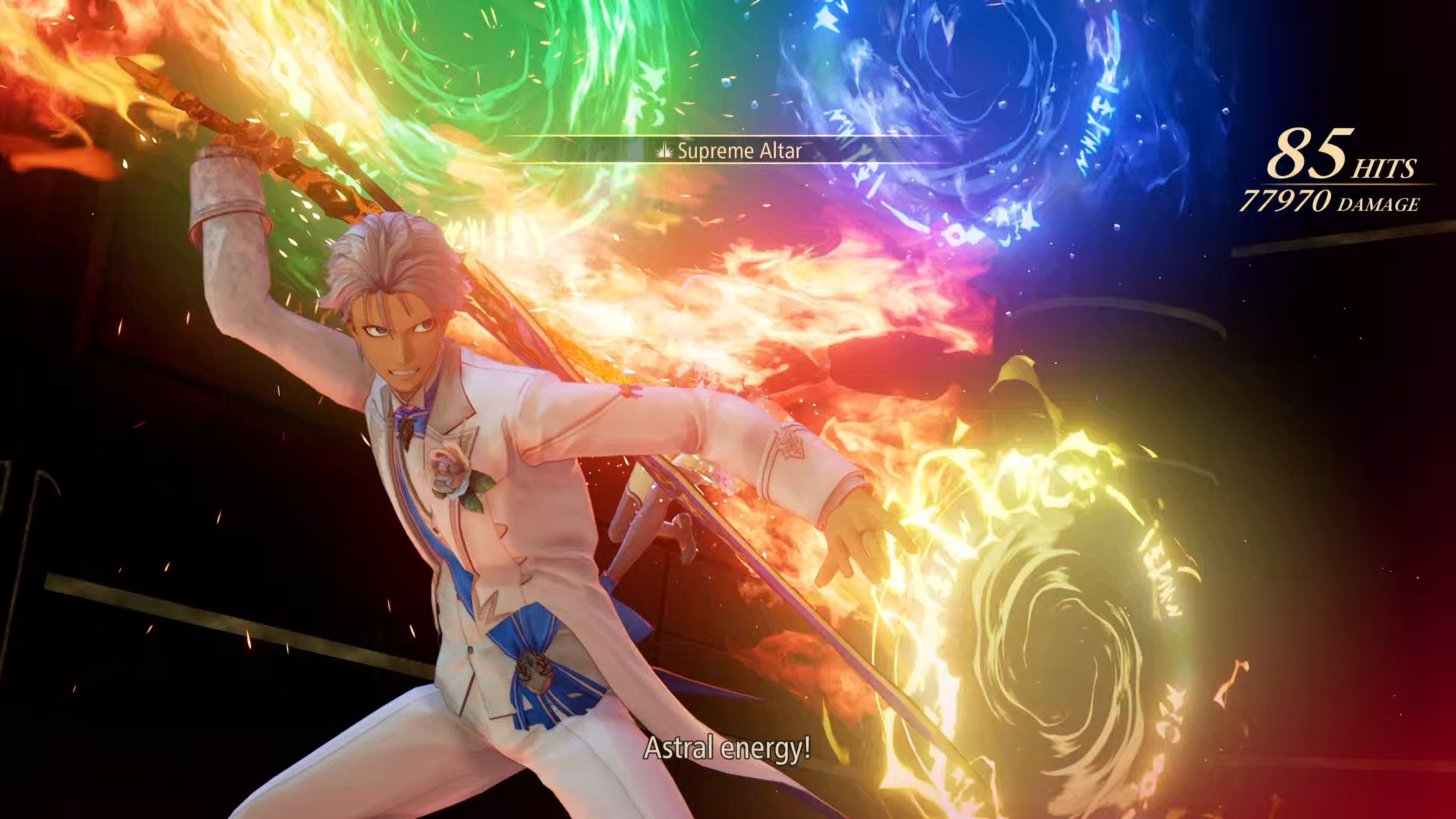 With the Megawrecker's health fully depleted, you must use one last Boost Strike, having you perform a final flashy attack to spell its defeat, enabling you to rake in its hefty rewards and the powerful weapons for Kisara and Dohalim!
NEXT: Tales Of Arise: Beyond The Dawn – Cruel Keeper Boss Fight Guide