You have no shortage of options for how to play the excellent battle royale game Fortnite. One of the best systems you can play it on is the Nintendo Switch, a system that can even allow you to play Fortnite on the go, or snuggled up in the comfort of your bed.
RELATED: Fortnite: How To Increase Your Rep
Thanks to the different nature of the system, there are some unique tips for playing Fortnite on the Nintendo Switch that you have to know about. Whether playing it docked or on the go, Fortnite will always be a challenge if you don't keep these key tips in mind the next time you play.
8
Play It Handheld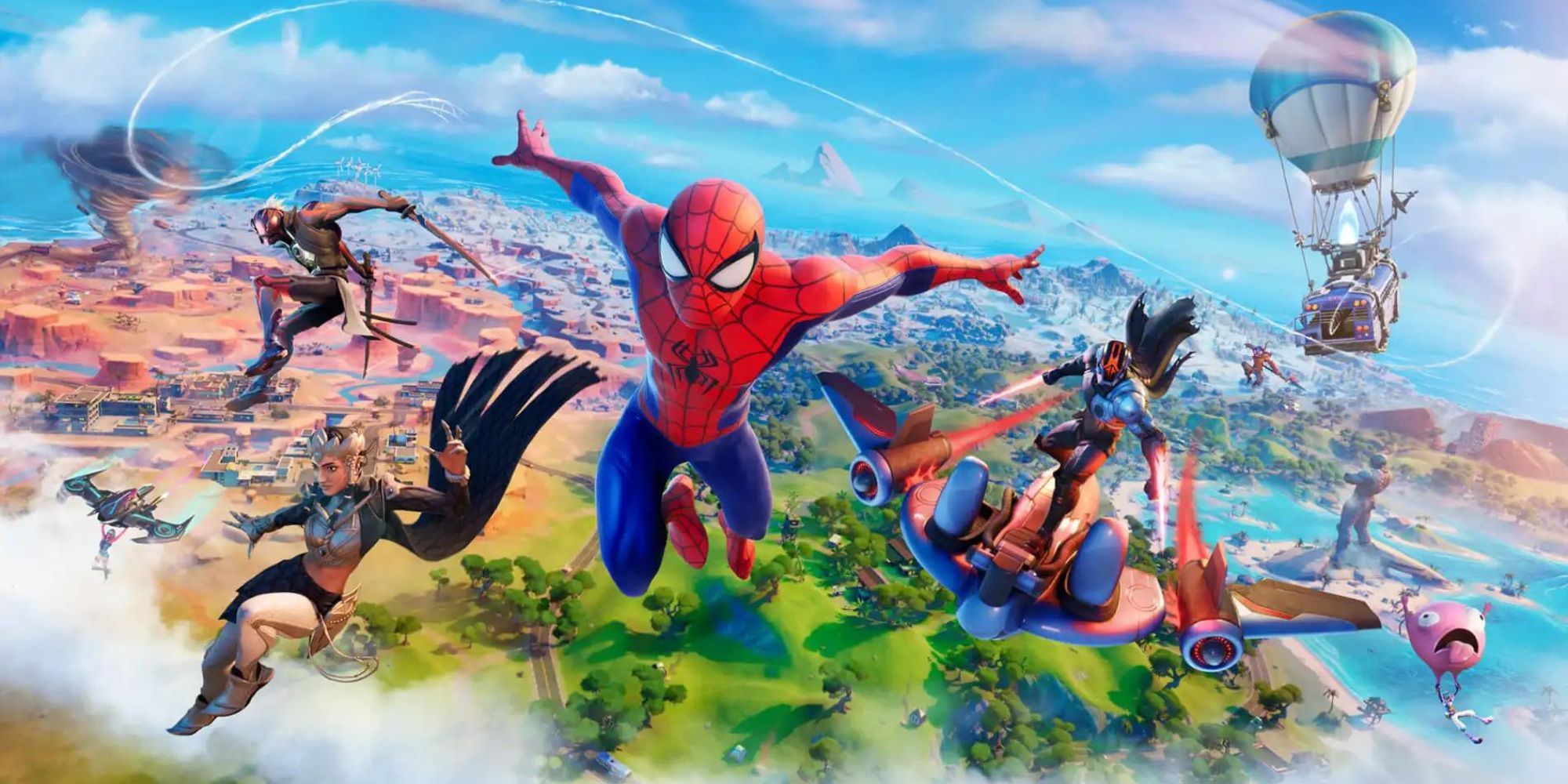 One of the simplest tips that can be offered for players on the Nintendo Switch is simply to try playing the game in handheld mode. The change to a smaller screen and control scheme can make a major difference in how you play. It may also be the case that playing handheld is simply easier for your individual needs as a gamer.
You may prefer the handheld control scheme, find yourself getting more into the game with it right there in front of you, or you might simply enjoy playing your games handheld. It's not uncommon to find many people preferring the smaller screen, plus, being able to play and practice wherever you go is never a bad added bonus.
7
Become One With Gyro Controls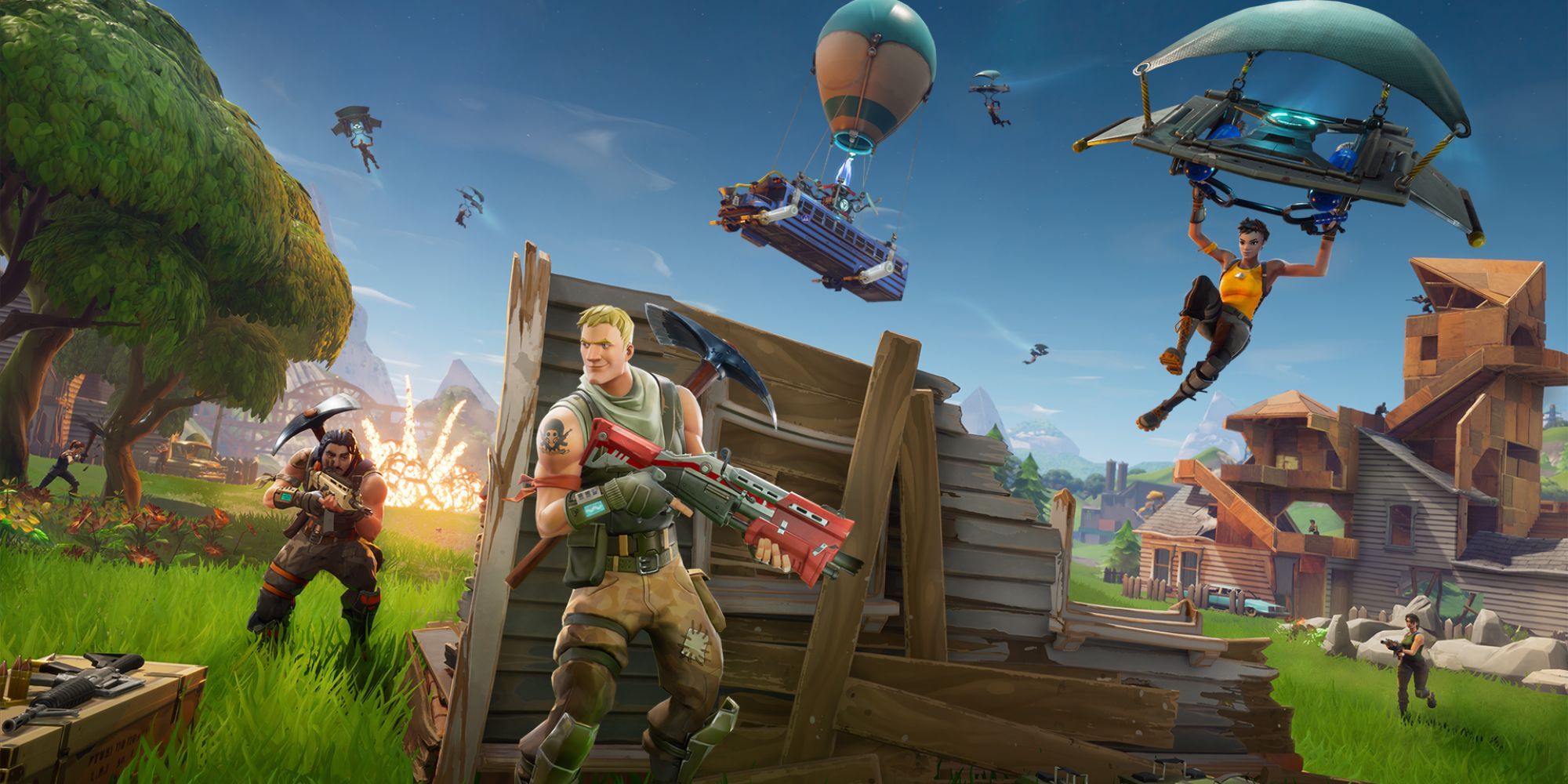 A great tip that many might scoff at is to give gyro controls a try. While those kinds of controls are often ignored, when it comes to the Nintendo Switch, you have the potential to find great success in Fortnite. You'll be shocked by just how much control you have over your aim, and just how much faster you'll be downing enemies.
The controls will be a bit trickier to learn at a closer range, but when you're taking enemies on from afar, they won't even be able to comprehend how your aim is as good as it is. The precision that gyro controls confer to you is likely to give you the edge more often than you think, especially if you're the kind of player who doesn't like dropping into heavily populated areas. With a bit of practice, you'll be a gyro control master that no one will want to come across, just keep those hands steady and shoot.
6
Trade-In The Joy-Cons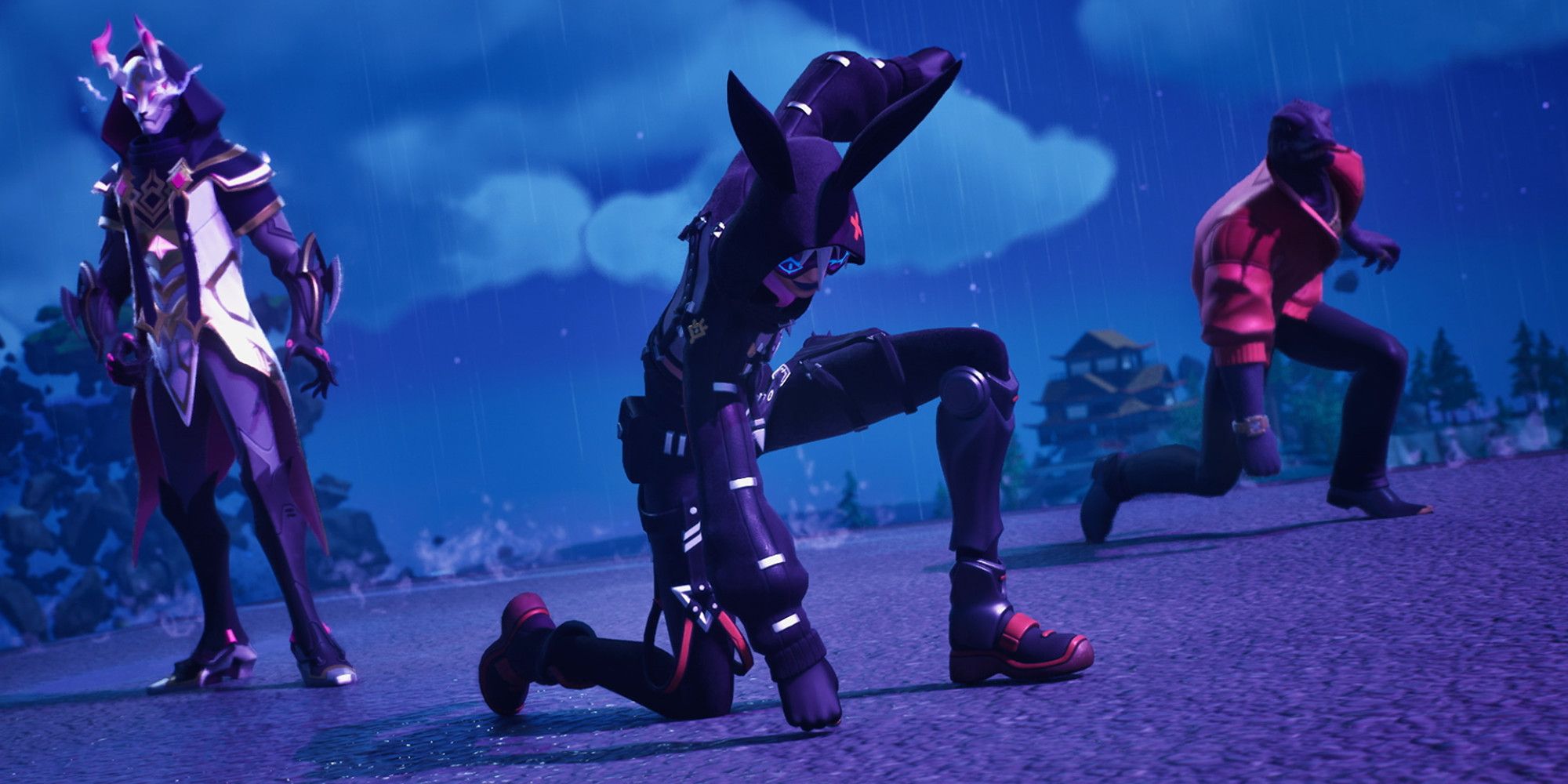 A relatively common tip you'll hear from people who already play Fortnite on the Nintendo Switch is to ignore the Joy-Cons and opt for a different controller instead. The Joy-Cons aren't for everyone, and you likely will already have other options available to try.
A common complaint is that Joy-Cons just feel clunky to many players, with the buttons being too clustered for a dynamic game like Fortnite. It's also possible that the dreaded Joy-Con drift has set into your controllers, making a wider pro controller a preferable option for more reasons than one. Just don't be afraid to try other controllers.
5
Play Docked For Better Internet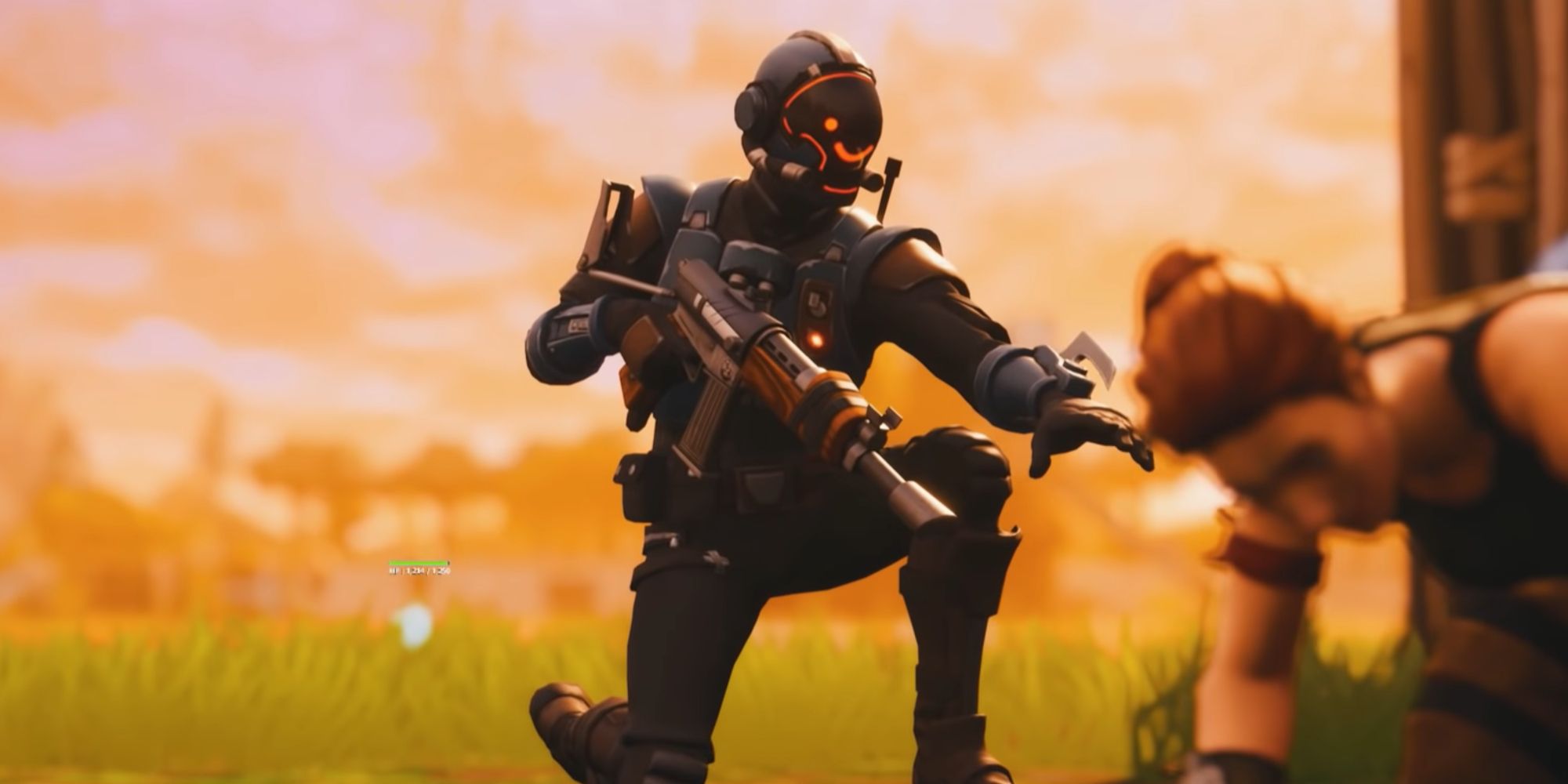 With there being a higher number of beginner players to come across in Fortnite on Nintendo Switch, you'll have the advantage over them with a better internet connection. A simple way to do this is to avoid playing the game handheld and give your console a hardwired connection to the internet, instead of wifi.
RELATED: The Best Free Multiplayer Games On Switch
Using a wired connection for your Nintendo Switch may seem a bit out there for how the console is intended to be played, but it can give you a serious edge against the competition. You won't suddenly be losing connection, watching people glitch around, or anything else of the sort with a wired connection. This tip is especially important if you're someone living in a more rural area with slower internet speeds.
4
Master Flick Shots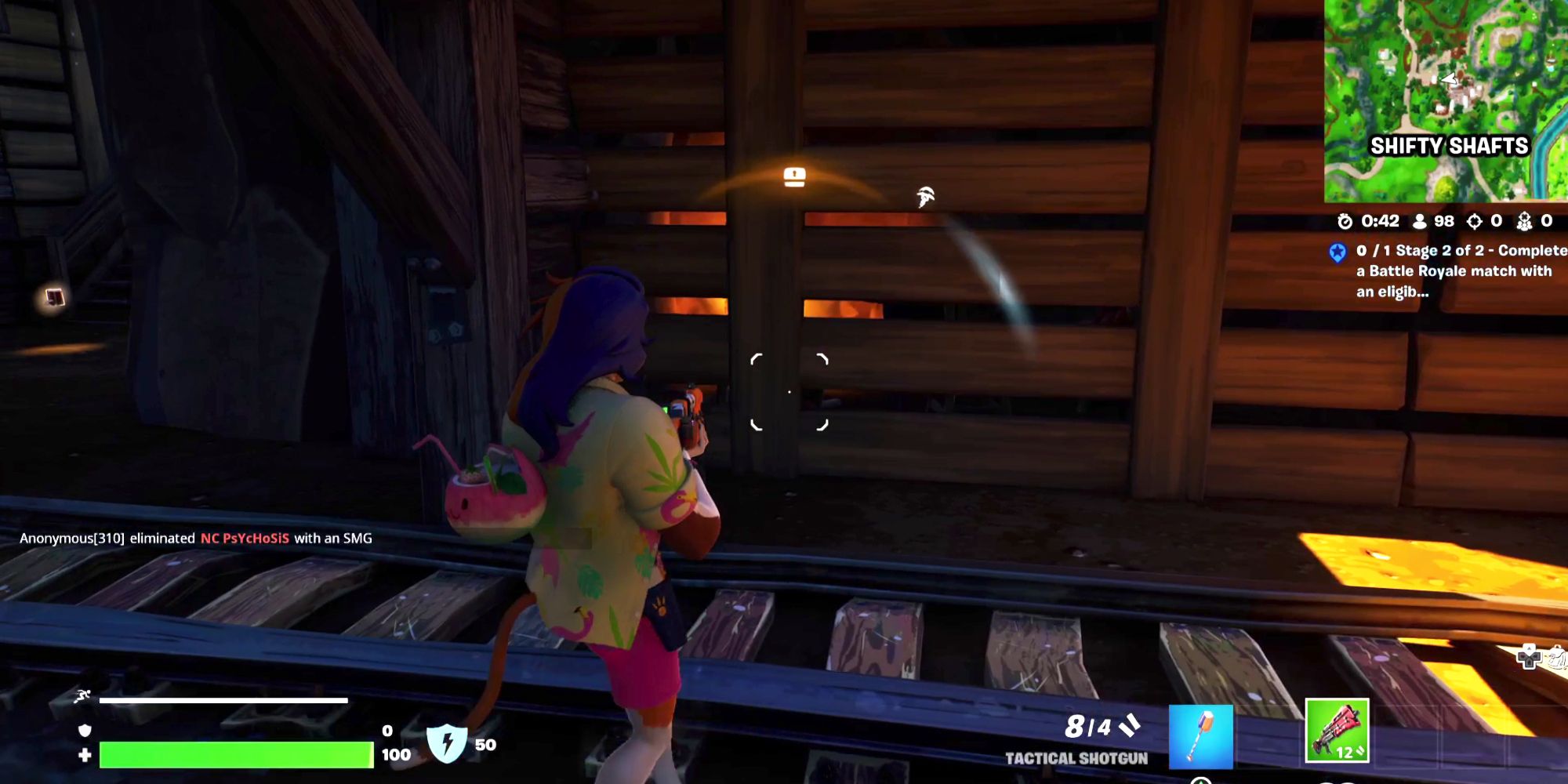 Also known as flick stick, a great tool to have as you play Fortnite on the Nintendo Switch is the ability to land some high-impact flick shots. This tip compounds with the use of gyro controls at it only works with that control scheme enabled. Essentially, flick stick makes it so that the game will immediately snap-turn to wherever you've pointed the right stick.
It will take some practice to get used to the motion, but once you're prepared for the quick flick, you'll be able to react to combat situations like no other. Whether you take a surprise shot or simply believe you're being shot at, you'll be able to turn to where the danger is immediately, and return fire. This is especially useful if you have a shotgun and are in a close-range situation.
3
Turn Off Crossplay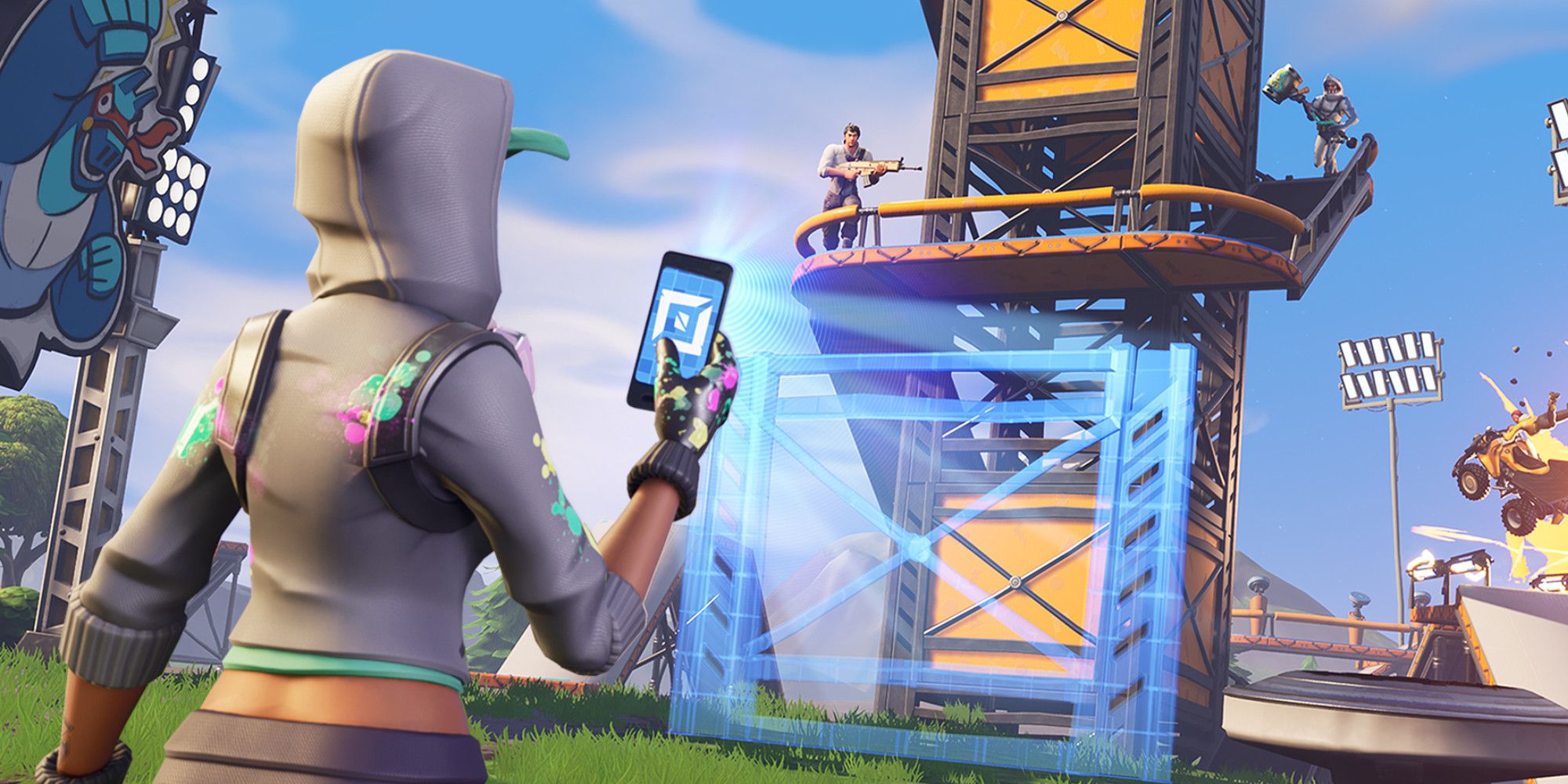 While it may not necessarily be the easiest way to improve the game, a solid idea is to turn off the crossplay functionality. This will ensure that your player pool is limited to the Nintendo Switch, something that should, in theory, level the playing field thanks to the unique quirks of playing on the Switch. While this can apply to other versions of the game, turning off crossplay on the Switch will feel different thanks to how different the game can feel and control.
RELATED: The Best Online Multiplayer Games For Kids
It can be tricky to come to terms with everything that Fortnite has to offer, from the complex building strategies to mastering different weapons, and even learning the layout of the many locations. You can always turn cross-platform play right back on if you feel like you want to dive even deeper into your Fortnite experience.
2
Use The Built-In Headphone Jack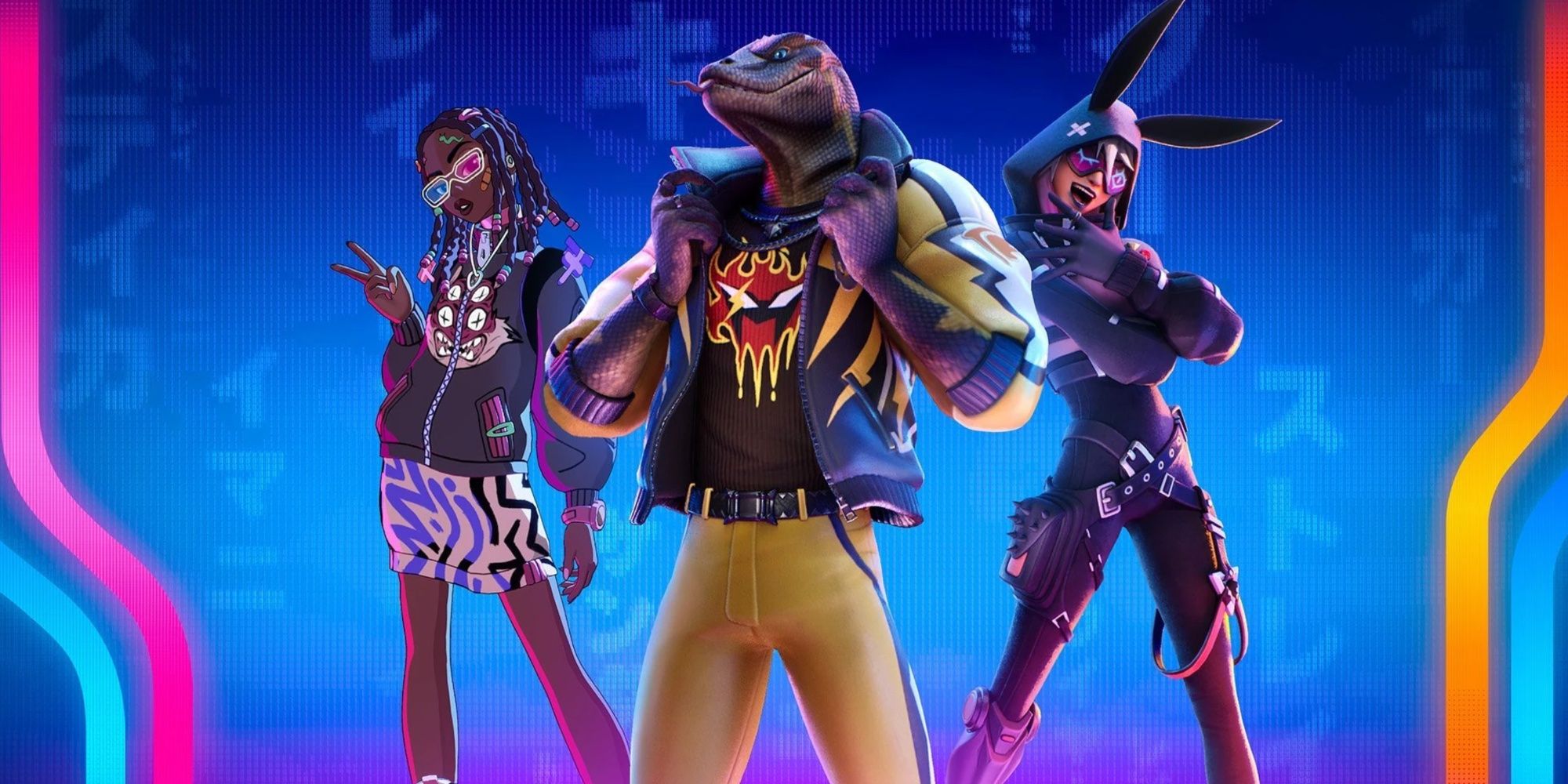 A seriously underrated tip for playing Fortnite on the Nintendo Switch is to use headphones. This tip can make a major difference when you're playing the game in handheld mode as you'll be totally focused on the game. With a headphone jack right in the top of the console, the game is practically begging to be played with headphones.
You'll be able to hear every little sound, keeping enemies from being able to surprise you. This is desperately important if you want to make it to the final moments of a game. With enough practice with headphones, you'll become accustomed to all the game's noises, making you even better when you aren't using headphones.
1
Make Sure The Game Is Downloaded To The System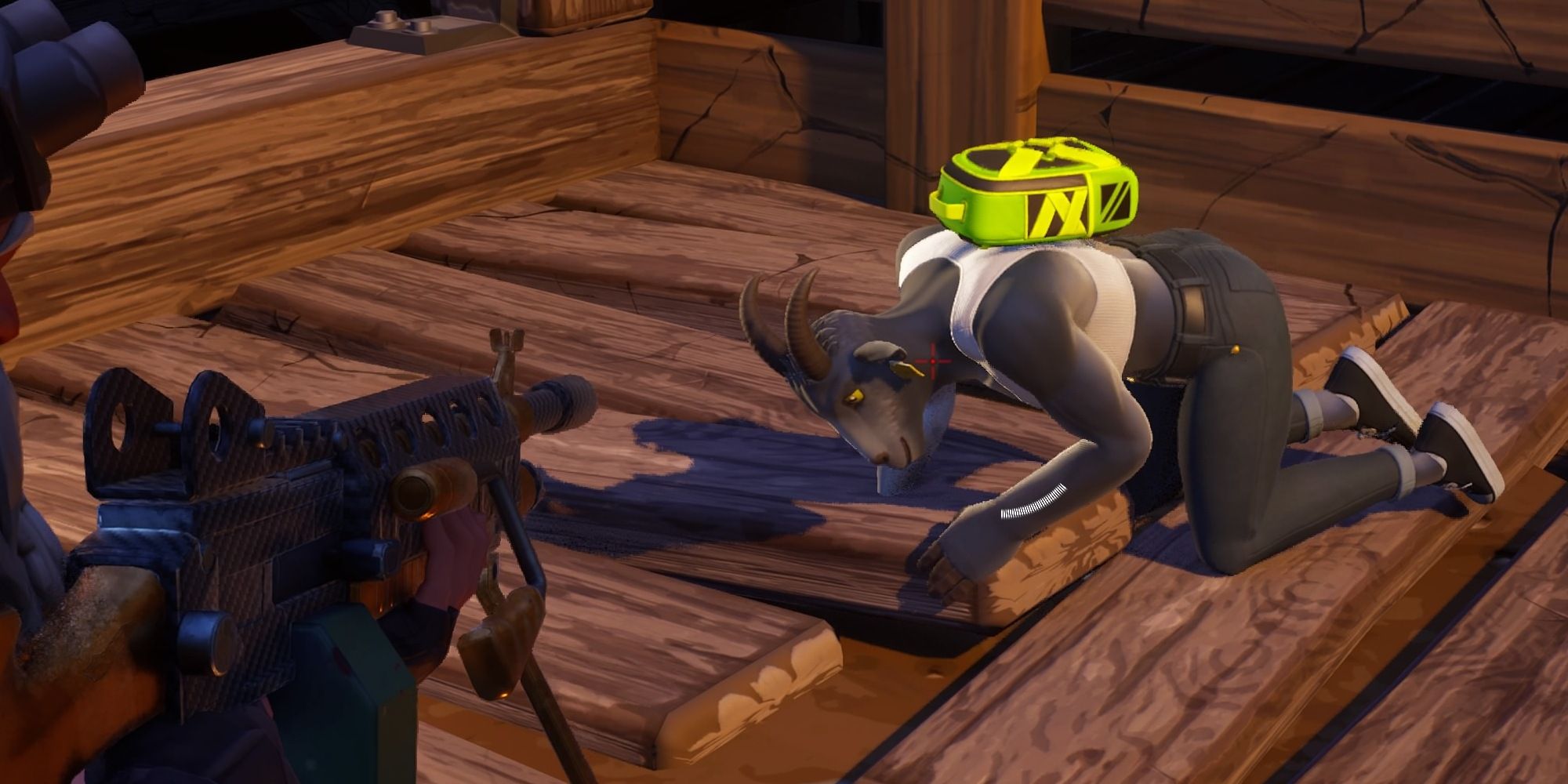 This may sound like a minor tip, but for those looking to take their Fortnite experience to the next level, it's a surprisingly big one. There are a lot of ways to increase the performance of Fortnite on the relatively low-power Switch, and one way is to ensure the game is actually on the system instead of on your microSD card.
It's not uncommon for people to have performance issues with the Nintendo Switch, so make sure you're using a simplistic skin, and having the game's power saving mode set to off along with the game being downloaded directly to the console is going to be a big deal. Every little bit counts when it comes to having the best performance possible, and while improvements do come with patches, there's nothing wrong with doing everything you can to boost the odds of winning in your favor.
NEXT: Other Bizarre Crossovers We Need To See In Fortnite