When you take the helm as the manager of a club in EA Sports FC 24 career mode, there are a lot of big decisions to be made, like youth development and major player signings and sales. However, one thing that many players tend to neglect is the formation or team structure.
Related: EA Sports FC 24: Best Goalkeepers To Sign Under 1 Million In Career Mode
Many players tend to go with whatever default formation their team already has. While this may work for the bigger teams with fully developed, high-quality players, the smaller teams may struggle with just their default structure. Finding the suitable set of formations to bring out the best in your team and unlock the potential of your star players is crucial in a career mode.
7
Four-Four-Two
The Standard Of Football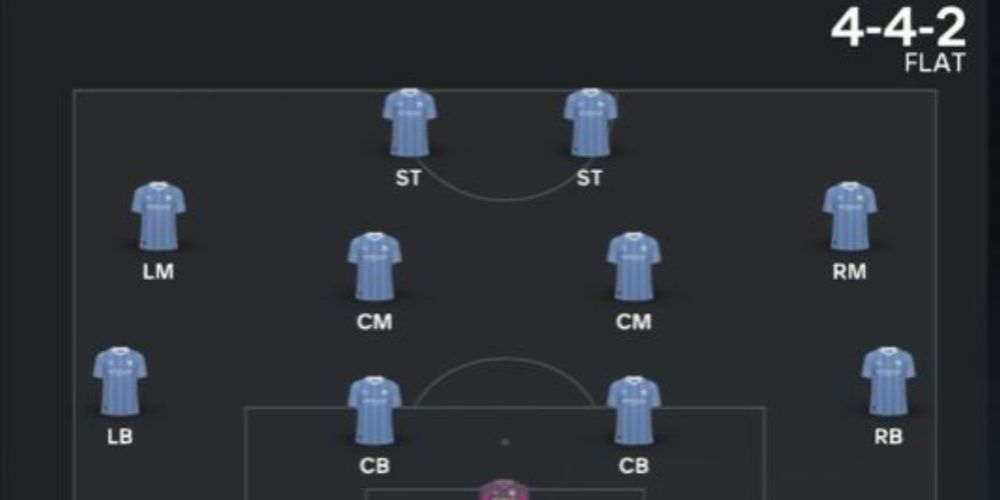 This formation is one of football's oldest and most standard: a tried and trusted classic lineup that provides structure, defensive stability, and numerous attacking outlets.
The formation allows you to spread the ball across the entire pitch to work your opponents with precise passing while maintaining a solid shape at the back and looking for an opportunity to create chances and score goals.
Four-Four-Two works best with an explosive running style, a pacey forward partnered with a bigger target forward to give you more goal-scoring options.
6
Four-Two-Three-One
A Defensively Sound Formation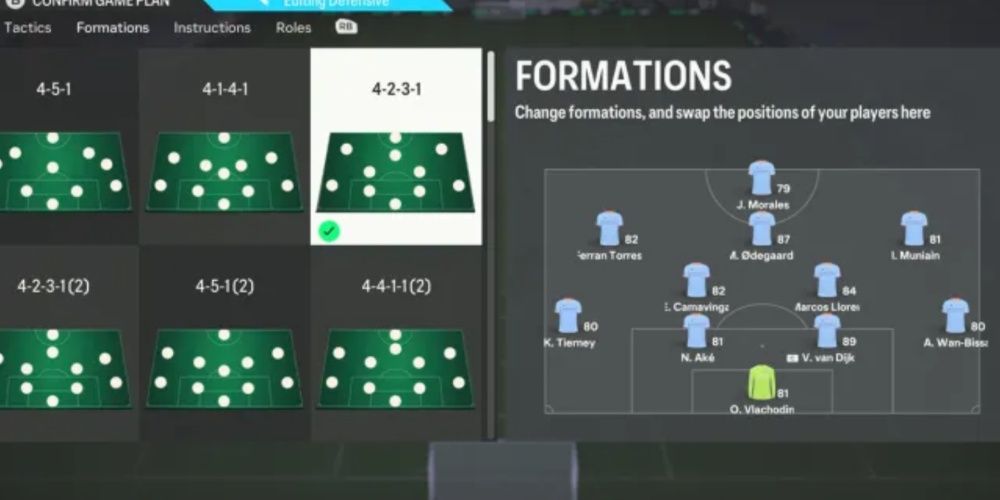 With the four-two-three-one tactical shape, you have a lineup that leaves very little room for opponent chances. This is especially important for smaller teams with lower-quality players, so the sheer number of defensive players may provide you with enough defensive cover to withstand the onslaught of opposition chances.
With that said, this formation is not only defense-focused. Actually, it has many attacking outlets for you to exploit. Signing a decent CAM will give you much-needed creativity, while a pair of pacey wingers will give you the option of width across the pitch, and a solid young striker will provide you with goals for years.
With the Four-Two-Three-One formation, you must make sure your wide players are pacey and your midfielders are competent defensively.
5
Three-Five-Two
Try This Possession Focused Formation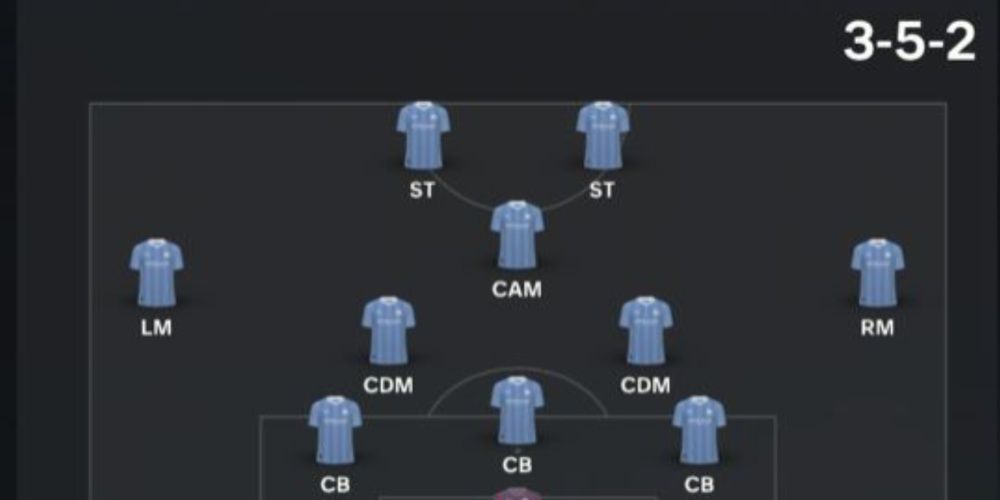 The three-five-two formation gives you complete control of the midfield if you're the type of manager who strives to maintain possession of the ball for extended periods. Maintaining possession requires you to have impressive ball passers, which you can't afford if you're at the helm of a small team.
Related: EA Sports FC 24: All Playstyles, Explained
However, you can replace one extremely talented ball passer with five. Having five midfielders will give you more command over the midfield and more control over the flow of the match, both in attacking plays and defensive scenarios.
With the Three-Five-Two formation, make sure you get midfielders and defenders with great passing stats or focus training on their passing.
4
Four-One-Two-One-Two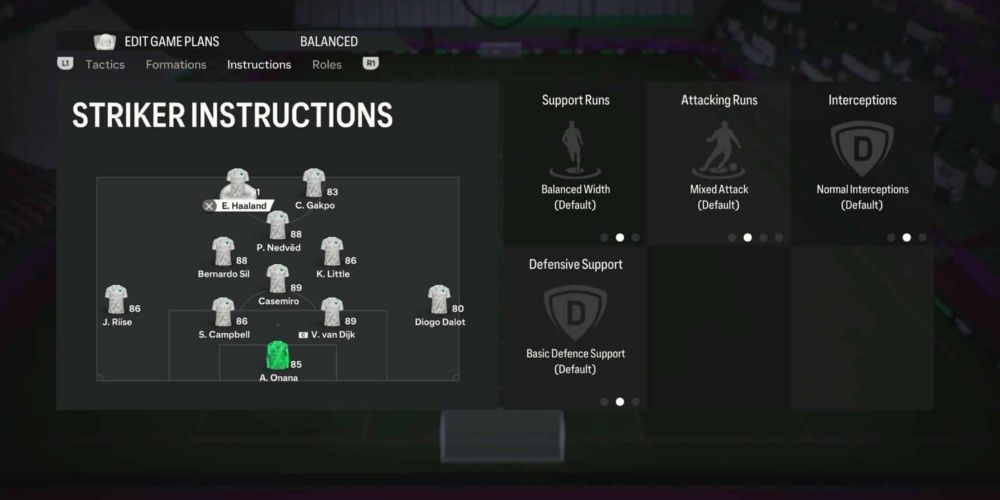 This formation is narrow and organized, forcing the flow of play down the middle of the pitch. It offers a good amount of defensive cover and creative outlets. Your defensive midfielder provides extra security at the back. You will have even more creativity down the pitch if you get the proper defensive playmaker.
Going up the pitch, the ball can be progressed sharply with a series of short passes linking well from defense all the way to your striker partnership and central attacking midfielder up top. It is a solid formation that gets the job done and utilizes every player with minimal risk to the team.
Skilled midfielders, pacey fullbacks, and strong target man forwards are the way to go when you line up your Four-One-Two-One-Two formation.
3
Four-Three-Three
The Standard Of Modern Football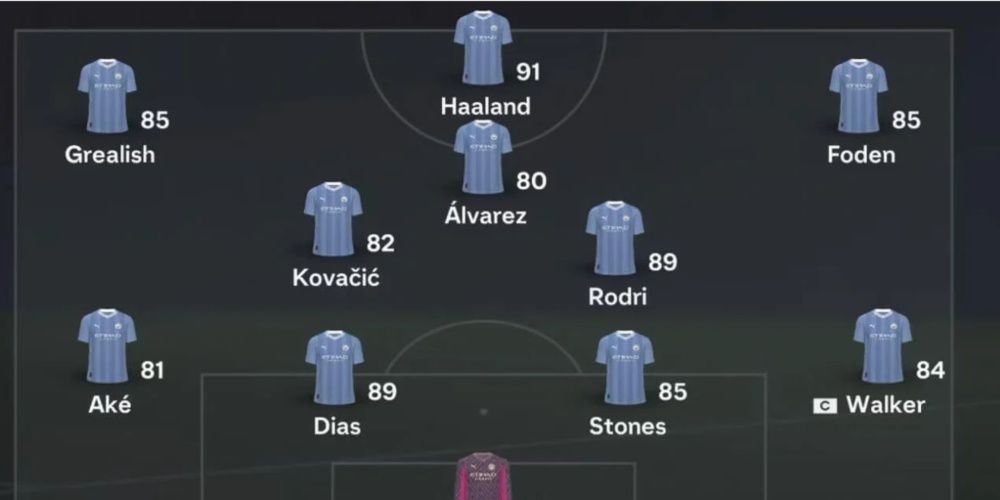 The four-three-three formation is the universal formation of modern football. It is the most recognizable formation today and is, in general, one of the best ways you can line up your team.
It is a fluid formation that allows your players the freedom to move around the pitch and assume several sub-roles apart from the ones they already play, like ball-playing defenders and inverted fullbacks. This formation gives your team versatility and creativity. It would be great for a small team of young, exciting prospects who could grow into superstars.
Training your fullbacks into inverted fullbacks will give you an added advantage in possession. Having pacey wingers with great crossing stats and a target forward will get you a lot of goals. Also, having midfielders with great passing stats and a deep lying forward as well as inverted wingers can contribute to this.
2
Three-Four-Three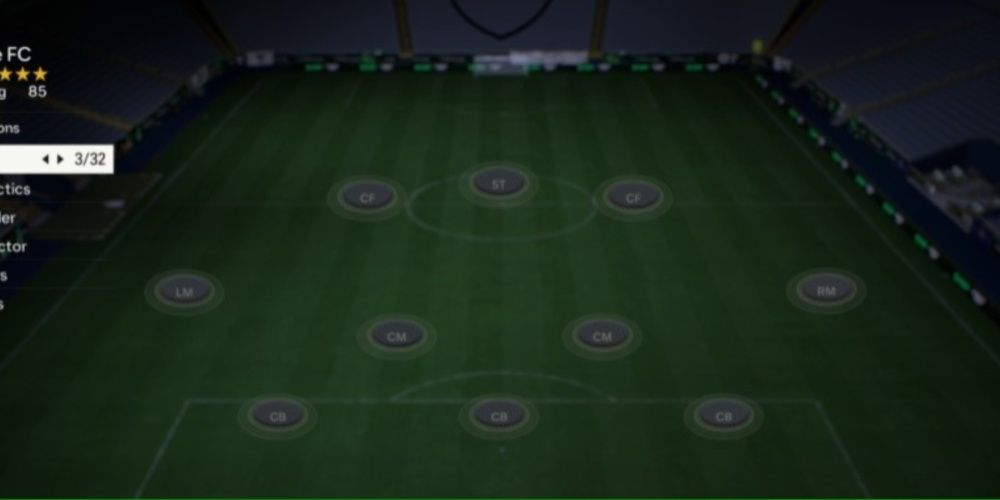 The three-four-three formation sacrifices some defensive cover for control over the midfield and more attacking outlets. The formation allows you to outscore your opponents, which is an excellent strategy to win matches as a small team.
Related: EA Sports FC 24: Best Players To Sign For Under 10 Million In Career Mode
Small teams concede goals no matter how they line up. Certain lineups will reduce the number of goals you concede, but they might also limit your options in attack. You risk conceding several goals by reducing the number of players in your defensive line. Still, you also have more players up front to score more goals. Your goal difference will suffer while you use this tactic, but you'll also have some of the most exciting matches on display.
If you line up with defensive midfielders, you can also train them into deep-lying playmakers by training their passing stats, you will have an added injection of creativity to improve your goal-scoring chances.
1
Five-Four-One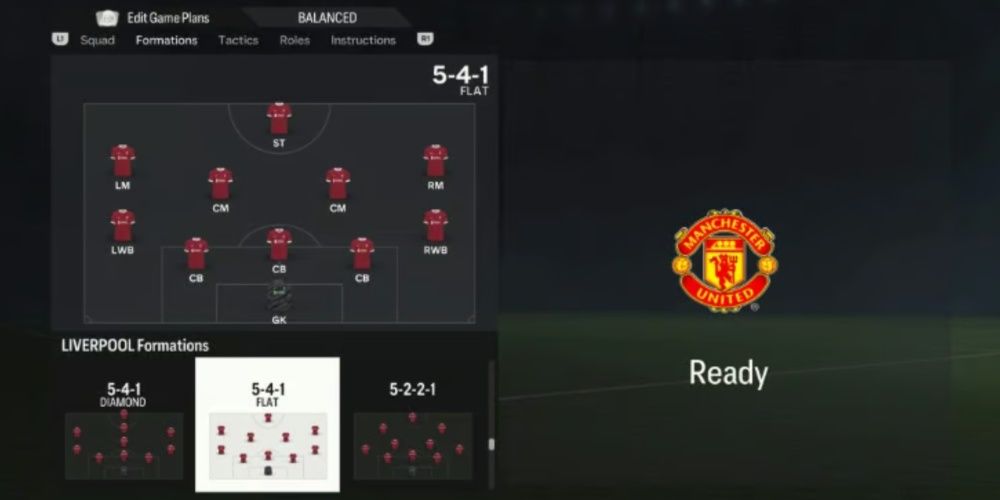 The five-four-one formation utilizes two of the most effective tactical approaches to beating big teams in football: counterattacks and feeding crosses into the box. The formation puts bodies behind the ball in both midfield and defense, allowing your team to absorb anything the opposition can throw at you. At the same time, a target man or advanced forward waits at the edge of the opponent's last defender for the ball to be stolen and a counterattack to break.
With this formation, you can frustrate the opponent attackers. You can see narrow results if you have clinical strikers and good ball passers and crossers on your team. At the same time, you build on your tactics and finances to improve the team in any areas it might be lacking.
Next: EA Sports FC 24: Hidden Gems From England To Sign In Career Mode