Scott Pilgrim has always had queer characters, but whether it managed to efficiently develop or respect them is another matter. Ramona Flowers dating Roxy Richter is brushed off with awkward embarrassment as little more than a bisexual experiment. She's into guys again, a sexuality deemed as normal, with her dalliance with Roxy a bizarre distraction to inevitably grow out of. We all briefly play for the other team in college, it's just a part of growing up. Right? Not really…
Wallace Wells is another character never allowed to embrace his own romantic passions, despite his entire character built around the fact he's Scott's homosexual roommate. He has a love for sassy jokes and subtle fashion, but it took the comics so long to respect his queer identity while the film never really bothered. Times have changed since then though, and the new animated Netflix series is a clear sign that its creators have understood what Pilgrim got wrong in the past, and exactly how to make things right.
If you're going into Takes Off after a few years away, I'd recommend refreshing your mind on the film and graphic novel's events so the bigger twists aren't lost on you.
Takes Off is primarily Ramona Flowers' story, with an early twist pushing Scott Pilgrim to the sidelines as his new flame embarks on a journey to bury the hatchet with her exes and figure out exactly where Scott has disappeared to. It's an inverse narrative, where instead of Scott having to murder a bunch of former partners, Ramona is forced to understand their emotions or acknowledge precisely what she did wrong so many years ago. Roxy is one of the first ones we see her deal with, as the two duke it out in a video rental store in a storm of dazzling fight scenes and appropriate melodrama. Roxy was left behind without a word after catching real feelings for Ramona, her roommate-turned-girlfriend whom she depended on for everything.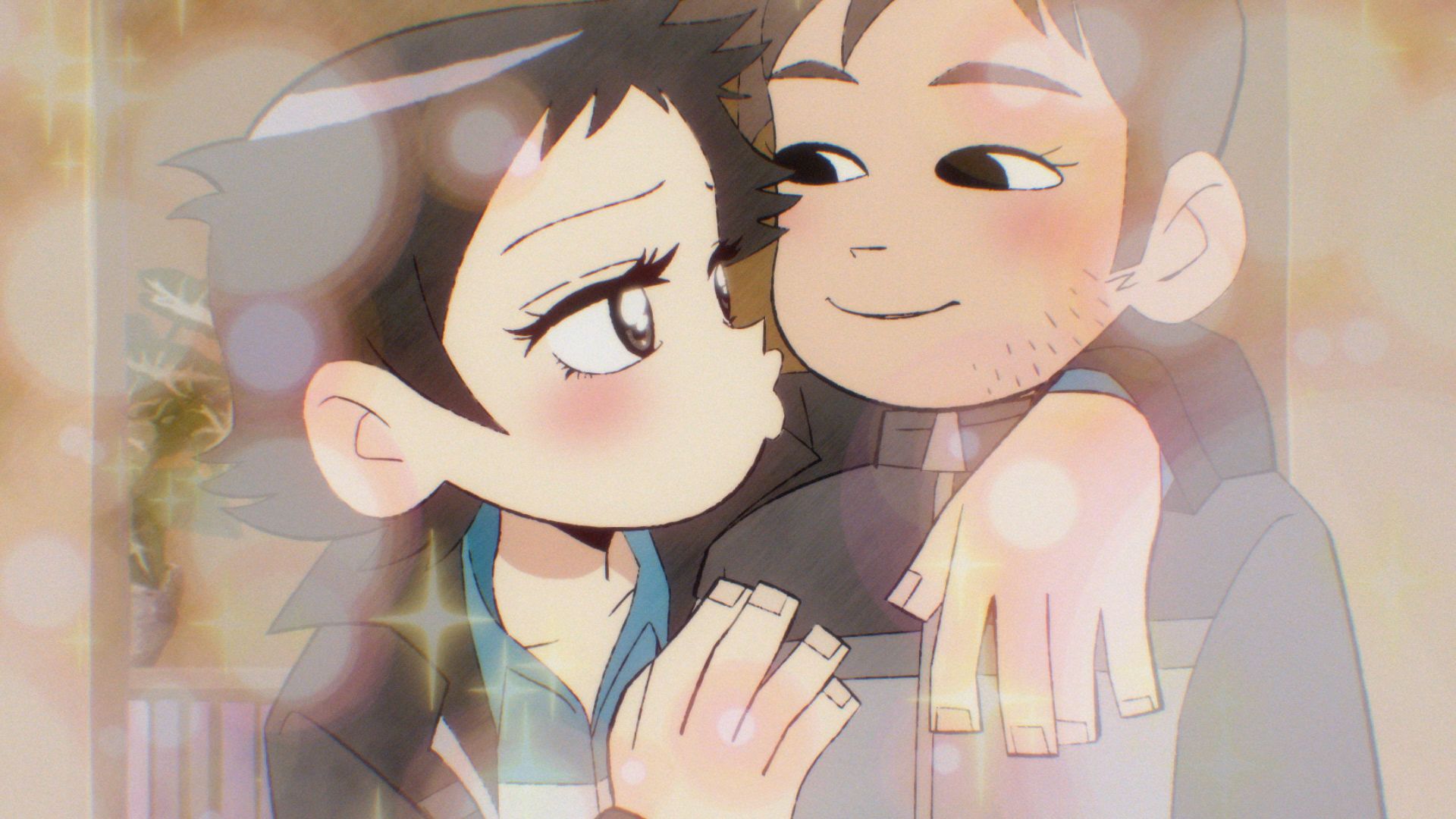 Ramona walked away like she was nothing, too afraid to face Roxy, either due to her own immaturity or inability to accept her queer identity. It's expertly done, Ramona framed as the obvious bad guy in a situation where she toyed with emotions she had no right to undermine, leaving Roxy to stew in resentment and misunderstanding for years to come. Being left behind by someone you fell in love with and treated like nothing in the years that followed without so much as an explanation was always going to end like this. So they can't avoid the problem, their encounter turning into violence long before the weapons are cast aside and words are shared.
Roxy has a reason to be angry, and Ramona is forced into a position where she acknowledges the error of her ways and apologies. It's a far cry from Scott showing up, punching Roxy's boob and calling it a day. Time is taken to give both these queer women agency, leaving them in places where a friendship can slowly be rebuilt in the ruins of romance. Roxy is also the only woman out of all Ramona's exes, and could have quickly become a fun little sapphic joke on the side, but Takes Off wants to put her on equal footing to everyone else, a character with valid feelings and motivations that no longer paint her as a stubborn, out of turn bad guy.
This episode ends with an adorable bout of bisexual experimentation as Ramona turns down a joking offer from Roxy to become friends with benefits, only for her to turn to Kim Pines who suddenly kisses Roxy to test the waters. It's framed as a silly prank, but I didn't expect two other women to kiss in the same scene as it was nothing, showing how quickly Roxy was willing to change and be herself again after gaining closure she so desperately needed. She's a cheeky and promiscuous character anyway, so it doesn't feel like a greedy bisexual or her getting over Ramona in second, since they haven't been together since college.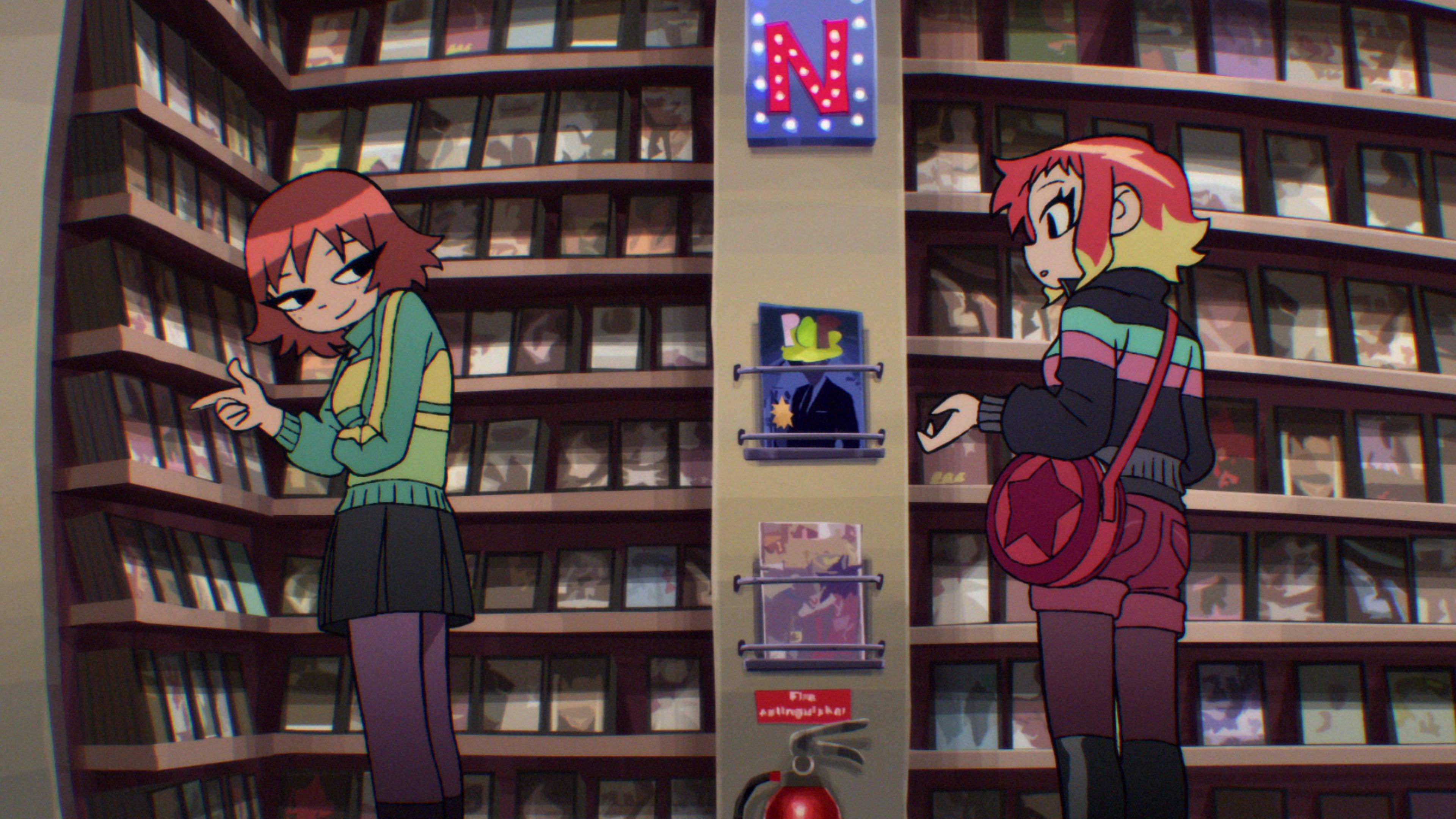 It's surprisingly deep and passionate, a string of saliva connecting them as they pull apart. But neither of them are into it, so they laugh it off and move on. Queer experimentation is so valuable, especially in a series that used to treat queer people like outsiders. Roxy is able to confront her trauma of losing Ramona, but never lets go of it, able to remain a confident queer woman with the world at her feet and newfound friends made out of scorned lovers.
Wallace also becomes more than a gay punchline, though he's still the fruitiest guy in the entire cast. Even as the world begins to fall apart, he's still so suave and charming, yet protective over those he cares about. One episode has him seducing super vegan Todd Ingram on a movie set, with the two constantly returning to a trailer where they 'rehearse lines' together. They're banging, and it's hilarious to watch a once straight guy fall for a man like Wallace even if it means leaving smoking hot partner Envy Adams behind.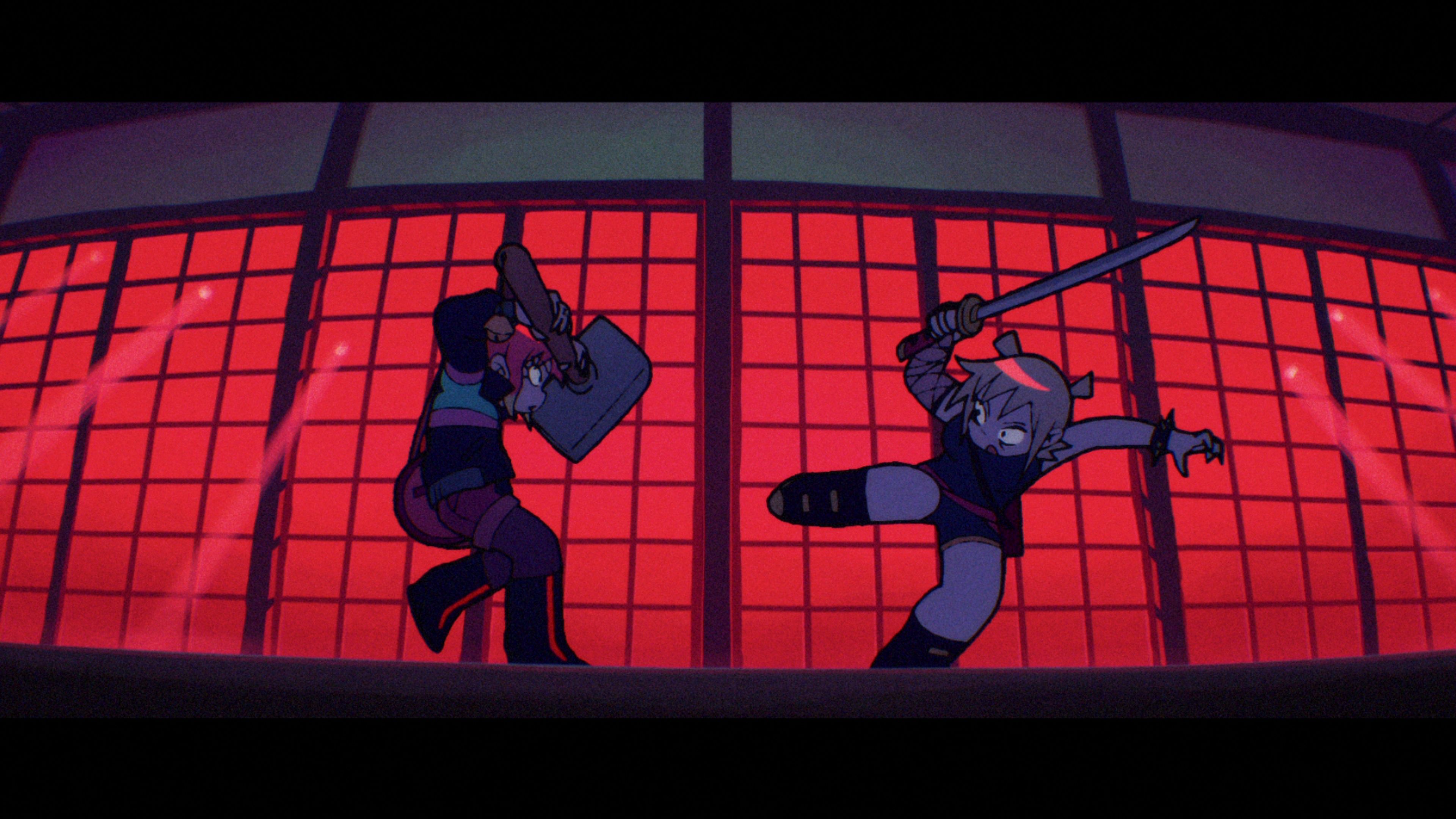 Love in Scott Pilgrim is emphasised by the presence of sparks that appear when two people kiss, like a visual acknowledgment of true love. But it isn't always reciprocated, and the wishes of both parties are always respected, regardless of who is hurt. Wallace was looking for little more than a playful fling with a hot bass player, while Todd came to terms with his sexuality and became borderline obsessed with Wallace to a point where I kinda felt sorry for him. It inverts the usual clichés of the helpless homosexual simpering after the hot jock with a knowing wink. The show also sets up a future romantic interest for Wallace that we only catch a glimpse of here, and he sure looks like Mobile from the comics.
Scott Pilgrim Takes Off isn't just pandering to queer audiences as a modern revival of a well-loved property, it actively takes time to address its previously toxic traits and where its older stabs at representation fell short. It isn't afraid to show how beautiful and messy queerness is, happy to indulge in bouts of experimentation or turn bisexual college flings into more than awkward jokes with bad punchlines. Emotions are considered as characters grow and learn to appreciate who they are and who they're capable of hurting.
Next: The Amazing Digital Circus Is The Biggest Indie Animation In Years