Highlights
PlayStation 4 games like Detroit: Become Human and Red Dead Redemption 2 offer captivating narratives with deep character development and emotional moments.
Marvel's Spider-Man may not have the most original story, but its well-written characters and engaging plot make it stand out among PlayStation 4 games.
Life Is Strange's main narrative builds slowly, creating a suspenseful and intriguing story with time travel, mystery, and dark subject matter.
The PlayStation 4 offers all sorts of distinct gaming experiences to suit different players. For instance, there are plenty of options for sports or multiplayer fans. This is also the case for people who want to consume an engaging story.
RELATED: RPGs With The Best Storylines
From action-adventure titles to RPGs, several different genres have the ability to excel in the narrative department. To do so, the studios have to put significant focus on storytelling and hire talented writers. If they do, then a brilliant main narrative is achievable. A bunch of developers have done that for their PS4 titles, and the following games are the best examples.
7
Detroit: Become Human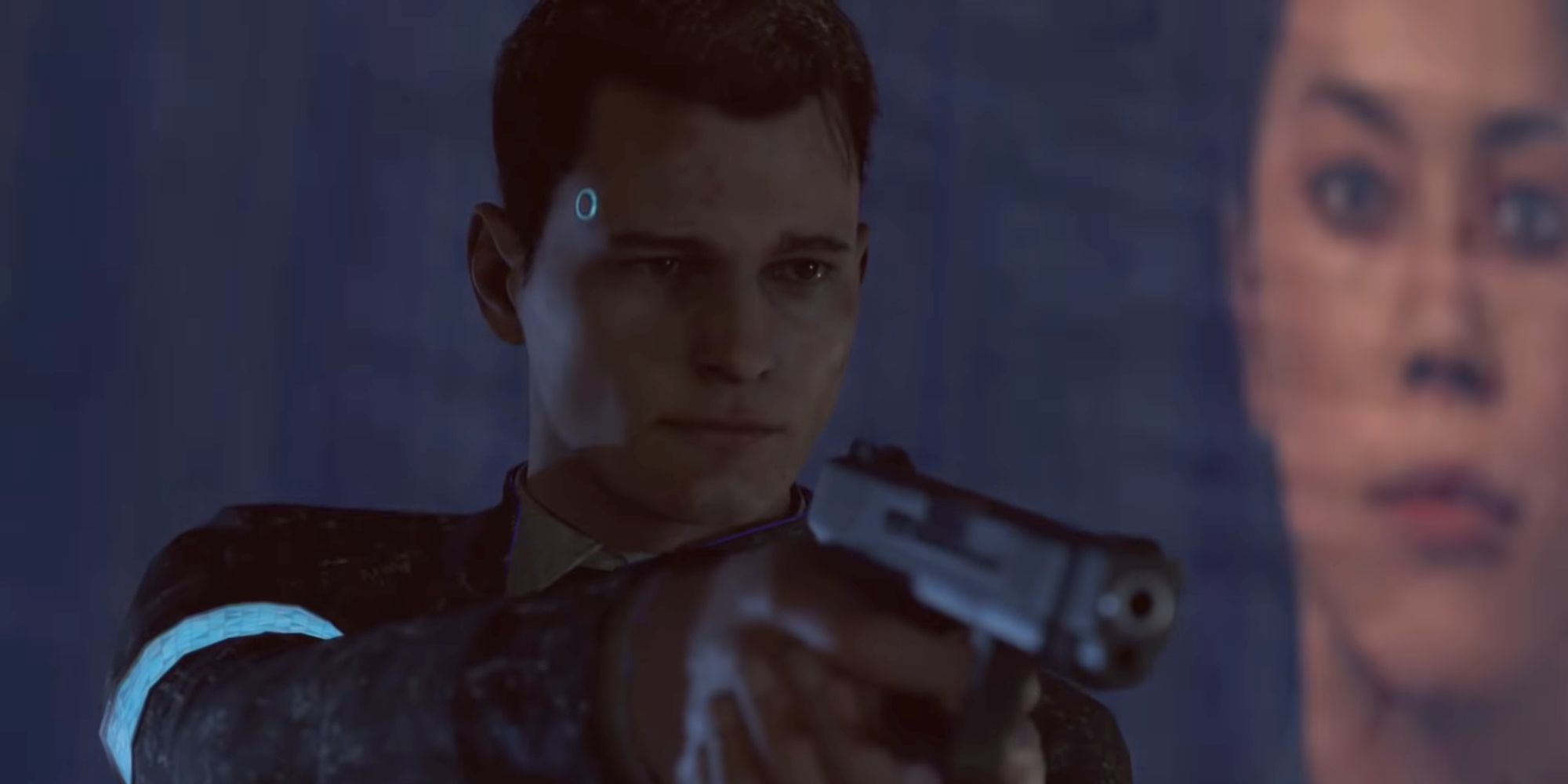 Detroit: Become Human is set in a world where highly advanced androids are freely available for the general population to purchase. They're typically used to make human lives easier. Yet, despite their usefulness, humans aren't always particularly nice to them. And during the game, you start to see the androids become tired of being mistreated. So, they begin to rebel.
Most of them want to be treated fairly and as equal citizens. So, the tale seems to be inspired by equality disputes from the real world. In fact, it perhaps goes a little too close to those real-world issues at times. But it remains a captivating narrative throughout. The telling of it is assisted by the fact you see multiple perspectives of the story since you control three different androids. This gives a broader picture of the whole situation.
6
Marvel's Spider-Man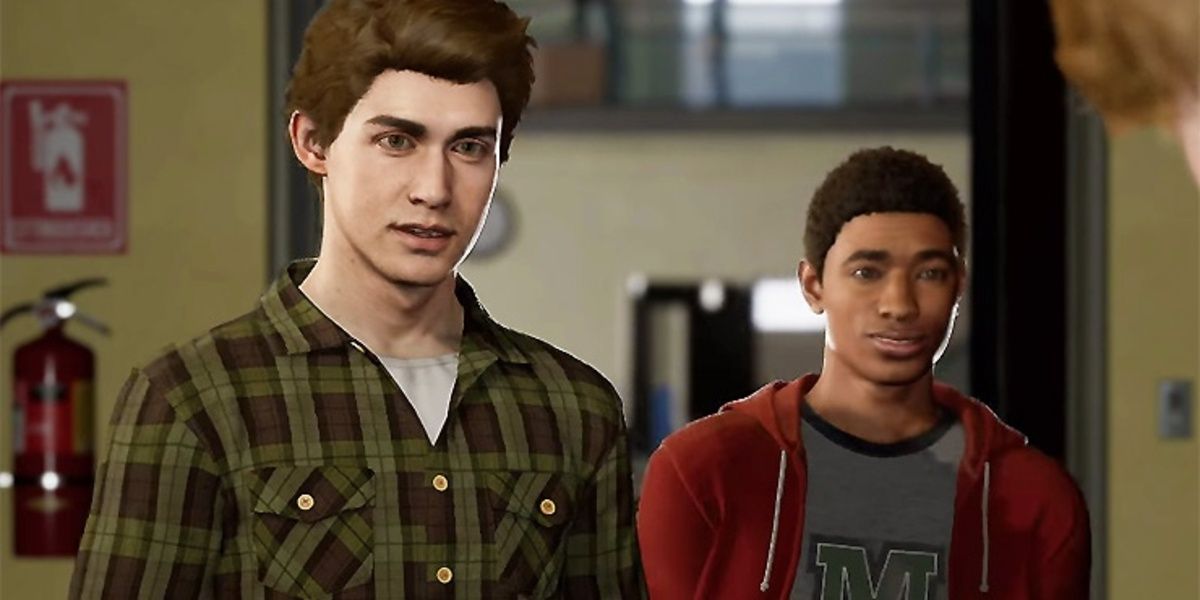 As in most Spider-Man tales, New York City is in danger in this game. The threat, this time, primarily comes from Mr. Negative, who has his hands on a deadly virus known as Devil's Breath. It's up to Spider-Man to save the day. Yet, he also has to manage his civilian responsibilities as Peter Parker.
RELATED: Every Spider-Man Game, Ranked
This isn't the most original story told by a PlayStation 4 game, as it isn't too dissimilar to many Spider-Man plots. Yet, this one is so well-written that it deserves to be highlighted. You can see this in the characters, who all have great depth and understandable motivations. Naturally, this makes you care about them, which the game uses to create some emotional scenes.
5
Life Is Strange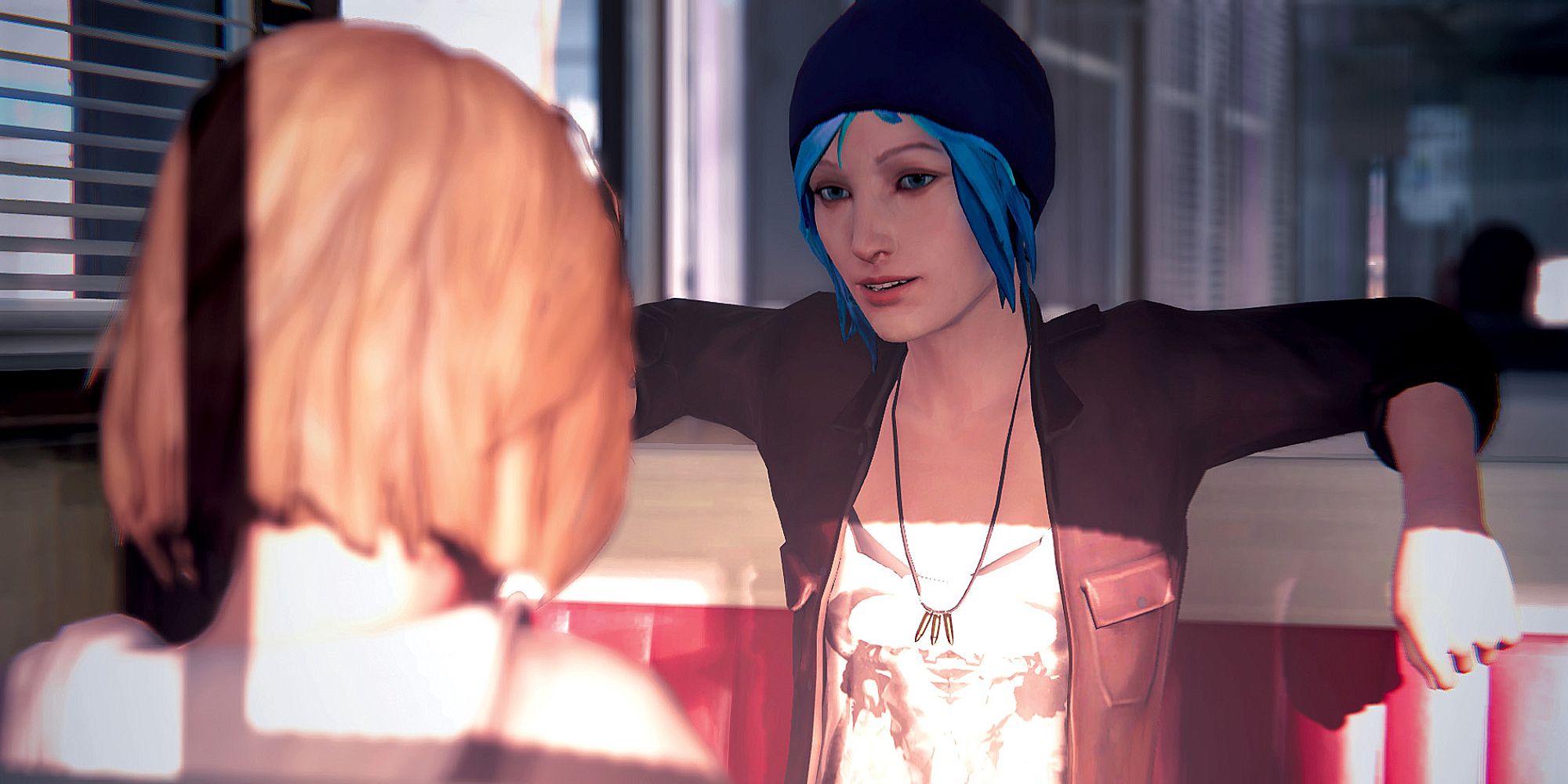 The story of Life Is Strange revolves around teenager Max Caulfield, who gains the power to rewind time. Along with this newfound ability comes a premonition that her town is about to be destroyed in a huge storm. Meanwhile, there is something sinister going on at her school that impacts young girls.
With time travel, a mystery, dark subject matter, and a looming threat, Life Is Strange's main narrative has it all. But what really makes it work is how slowly it all builds. At the start, it just seems like a nice coming-of-age tale. Things keep getting wilder and darker as the episodes go by, though. The pacing is impeccable and keeps you on the edge of your seat. The main characters are great, too, and remain compelling despite occasional clunky dialogue.
4
Uncharted 4: A Thief's End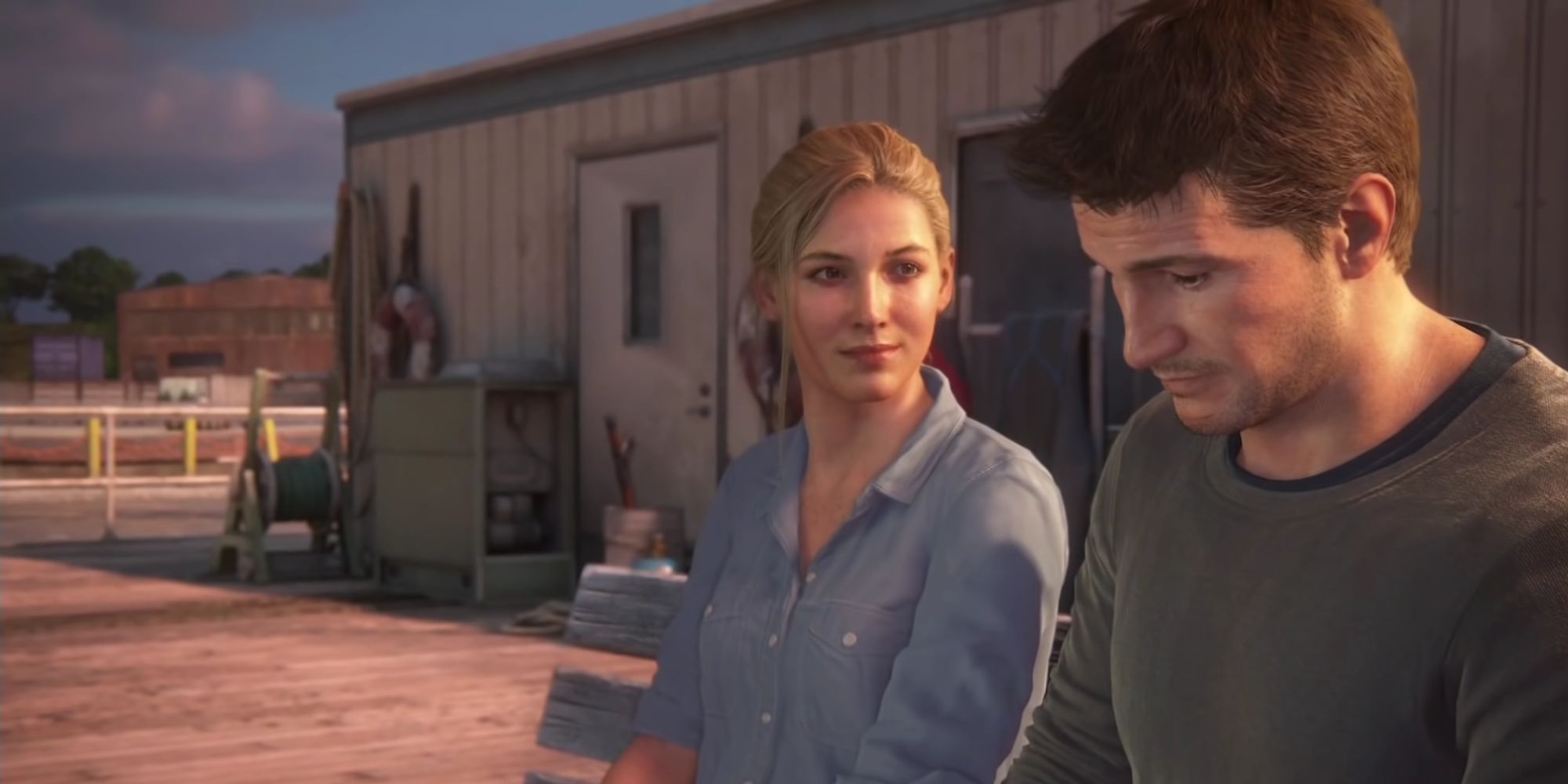 Uncharted 4: A Thief's End
Released

May 10, 2016

Developer(s)

Naughty Dog

Genre(s)

Third-Person Shooter, Adventure
At the start of Uncharted 4, Nathan Drake is retired from treasure-hunting and is living a humble life with his wife, Elena. That is until his long-lost brother arrives on the scene and brings him into another whirlwind adventure. This time, he is after Henry Avery's lost treasure. Yet, the Drake siblings aren't the only ones.
This is a classic treasure-hunting tale that you expect to see in games like Uncharted. However, this story manages to separate itself from the others because of its high standard of writing. The script is funny and deep. And Nathan Drake's story about struggling to give up the life he's always known is interesting.
3
The Last Of Us Remastered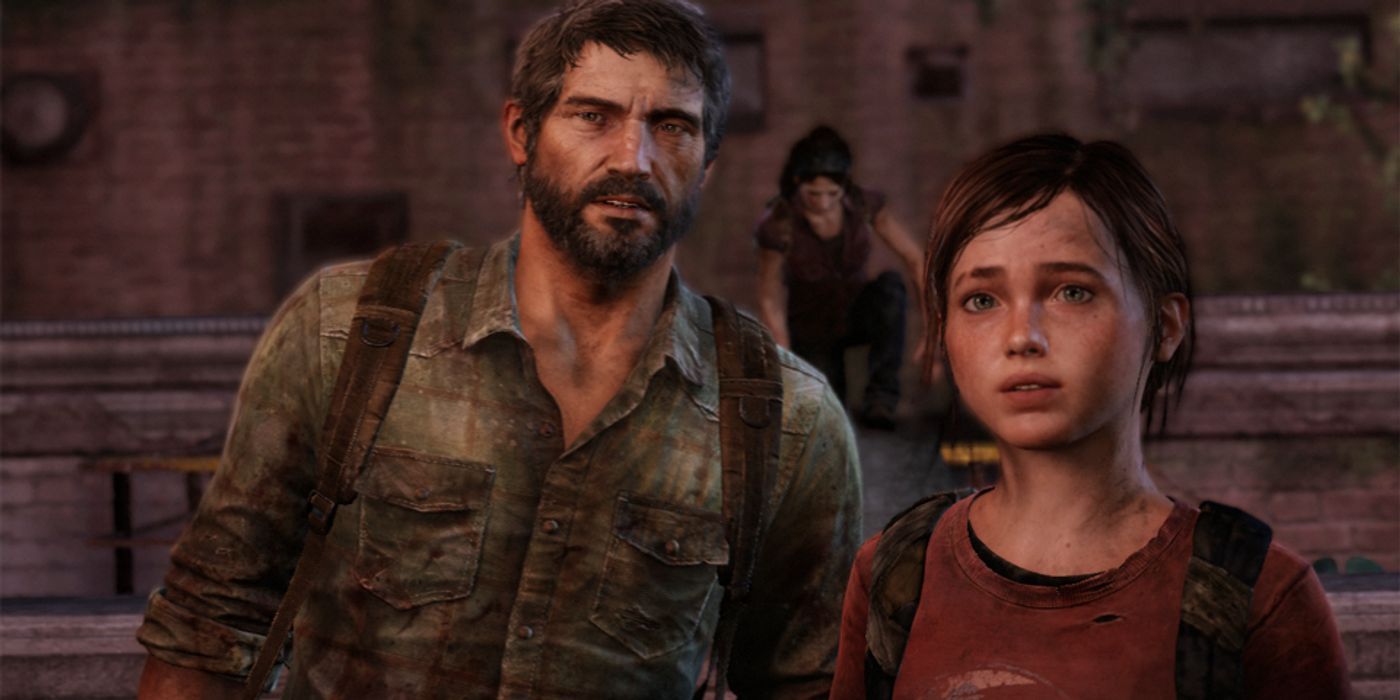 The PS4 has the remastered version of the original Last of Us. It tells the epic tale of Joel and young Ellie, who are stuck in a post-apocalyptic world. They aren't long-term friends, as they only meet when Joel is given the task of escorting the young girl to safety. Along the way, they form a bond and become one of gaming's greatest duos.
RELATED: Best Zombie Games On PS4 & PS5
Few gaming stories are as well known as The Last of Us. After all, there have been three different versions of the game released and an HBO series based on it. This doesn't lessen the impact of what is an incredibly emotional narrative. It's fascinating to see the development of the two leads individually and as a pair. Plus, their journey is filled with so many memorable and intense moments.
2
The Witcher 3: The Wild Hunt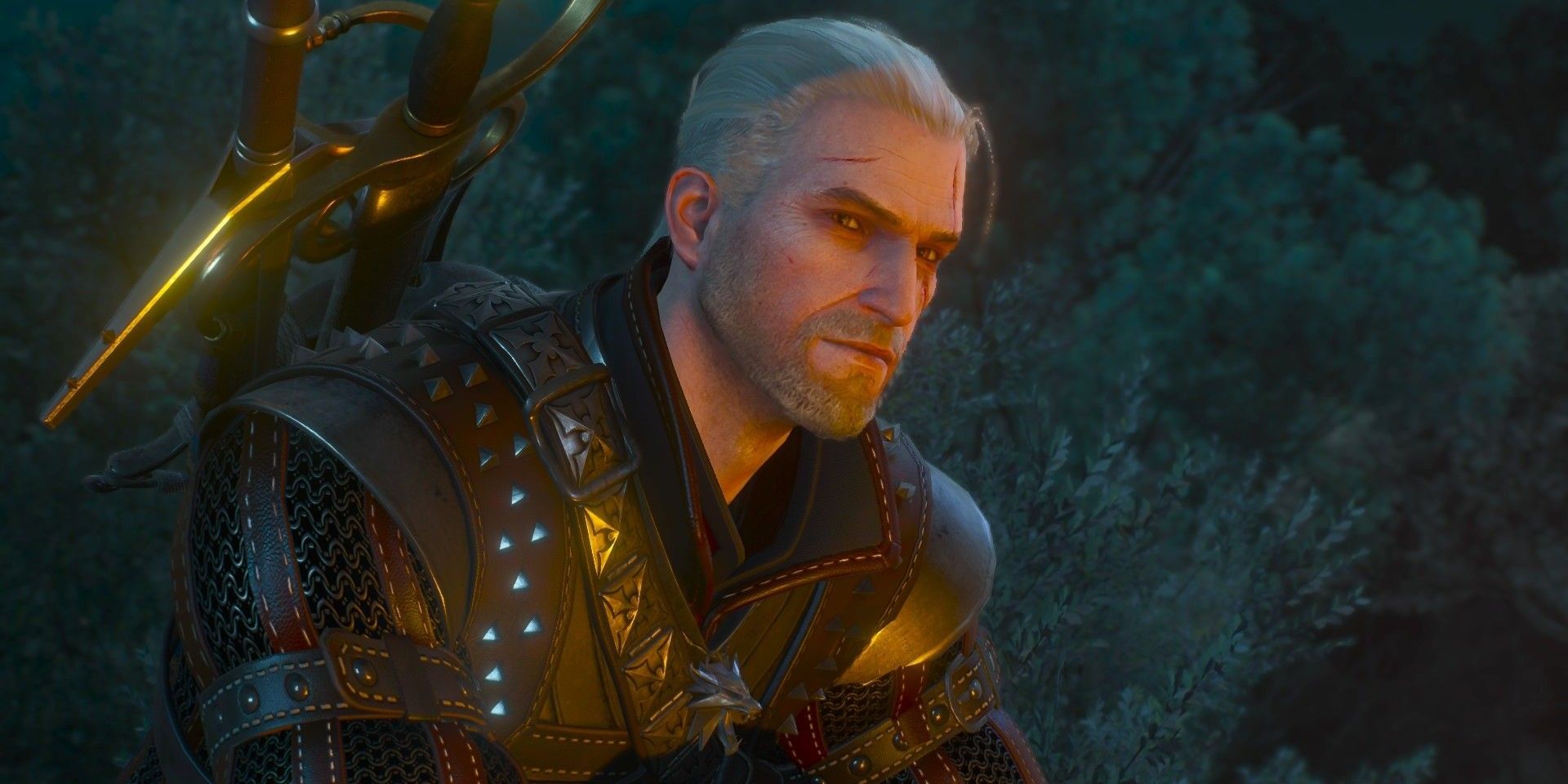 The Witcher 3 is about a professional monster slayer named Geralt, who goes on a quest to find his adoptive daughter. He's not only the one after her, though, as she's also being hunted by the ghostly specters known as The Wild Hunt. So, Geralt needs to find her as quickly as possible.
One of the best parts of The Witcher 3 is the fact that even the side quests include compelling stories. However, that doesn't mean you should ignore the main narrative. It's also an engaging adventure, primarily due to the inclusion of many interesting characters. On top of that, the story gets more fascinating as it becomes about much more than just finding a young woman.
1
Red Dead Redemption 2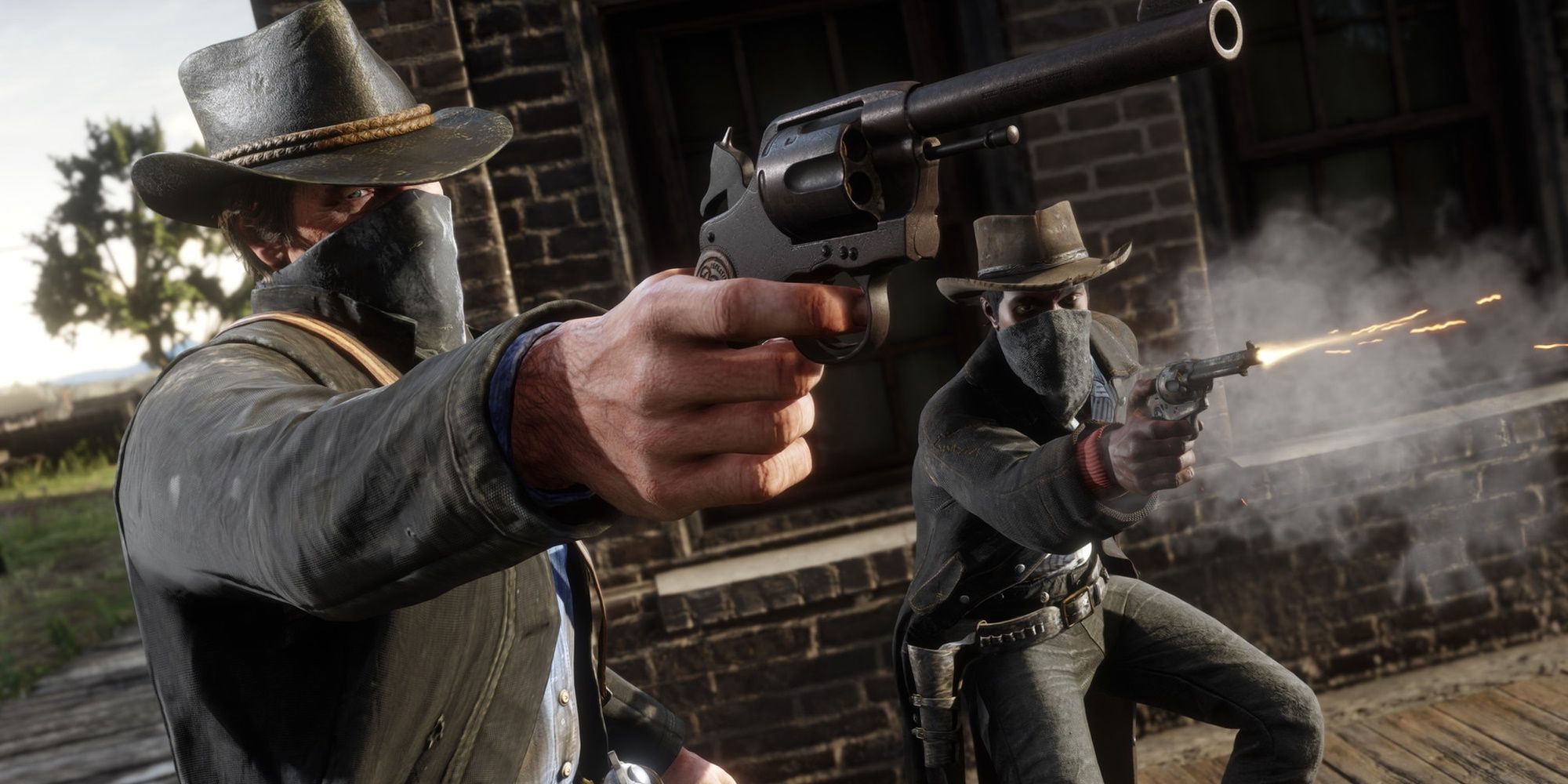 Red Dead Redemption 2 is set toward the end of the Wild West era. Therefore, the Government is starting to crack down on outlaws. This is a problem for the outlaw crew known as the Van Der Linde Gang. They're attempting to keep things together despite these changing times and the law being on their tails. Arthur Morgan is a key member of the gang, and it's his story that you follow.
At its heart, this is a tale of survival for the Van Der Linde Gang. From this, you get some wonderful displays of character development as you witness how different people react to the trying times. Some dig in and become desperate to continue their outlaw life. Others, however, start to question the only real life they've known. It's fascinating and emotional to see everything unfold.
NEXT: The Most Tragic Characters in Gaming