There are a million different directions a Baldur's Gate 3 expansion could go in. There's raising the level cap and adding a new area (we don't see all of Baldur's Gate itself, after all), or even just adding new adventures set for Levels 10-12 so we can do them in our last save before the ending. Unless the expansion offers us a way to go back to earlier areas, you'd think it would need to be an area accessible from Act 3 so that players could dive back into the new stuff rather than replaying another campaign to get there. But there is a way to add to the story while starting over at the same time – the humble art of the one shot.
Dungeons & Dragons has a storied history of one shots, even selling several anthologies that connect them together through thematic links. A one shot is a standalone adventure, supposed to be completed over a single session. It can take months, sometimes over a year or even two, to get through a full D&D module – there is no dragon as mighty as scheduling. But one shots take away the stress over planning around absentees. You can beat the whole story in a single, four-to-six hour session, and that means everyone there gets to play the game and everyone who can't make it has nothing to catch up on.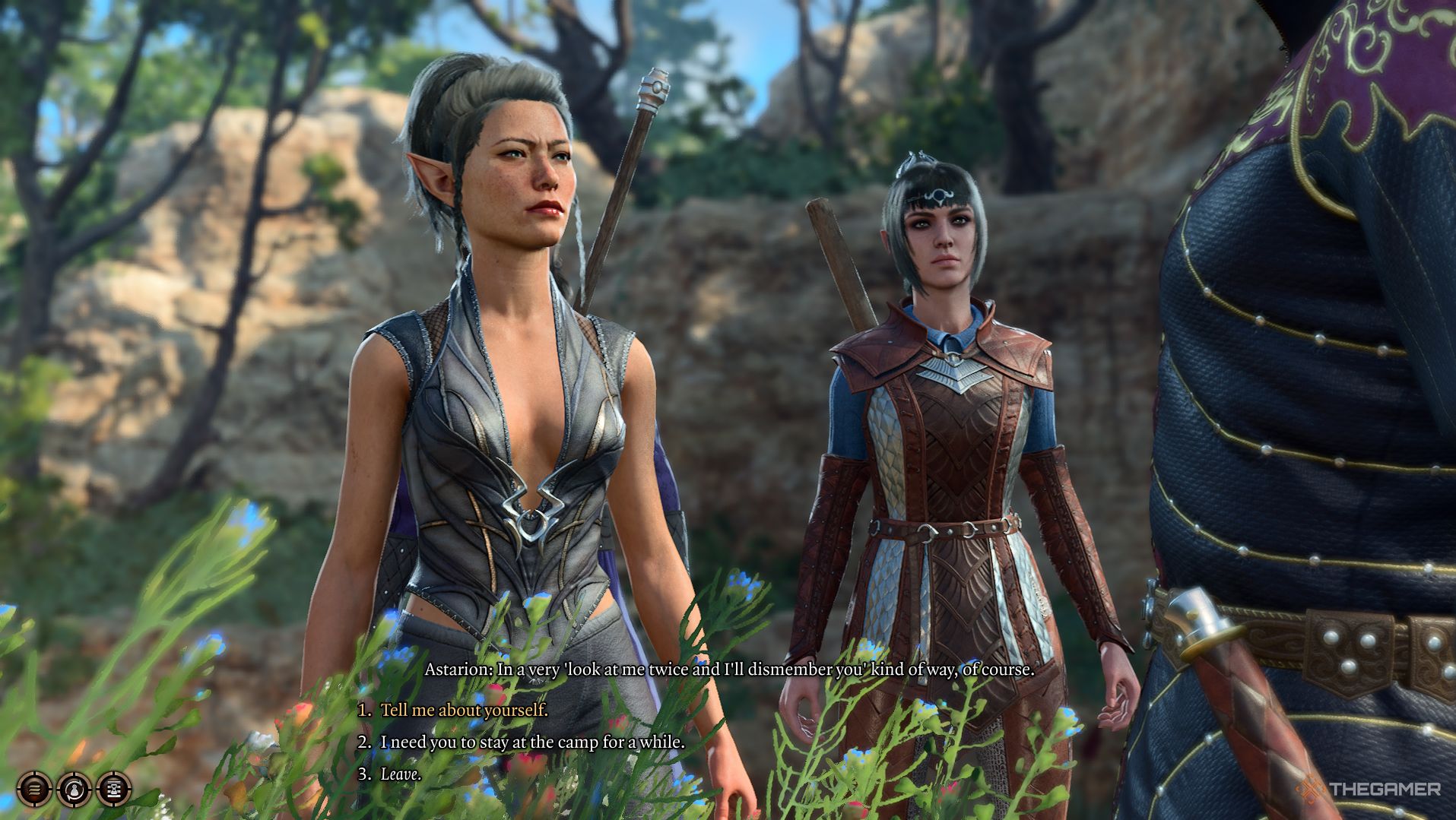 Obviously, Baldur's Gate 3 does not struggle for scheduling. You're never about to take on a powerful boss only for Karlach to text you that she's having a family emergency but she'll be at the next one, and she'll bring the beers. But the DLC still faces some roadblocks that one shots would help. Everyone will be at different points in their tales when they take on whatever the DLC offers (a problem that will only get worse if Larian decides to make it accessible from any point, rather than deep into Act 3), which makes writing for each character so much harder.
A one shot would be non-canon, so you only need to write for the default personalities of the gang, rather than account for the various traumas they have gone through and, possibly, succumbed to. Going off the anthology route of Candlekeep Mysteries or Keys from the Golden Vault, we could even see a series of smaller adventures all linked by a theme, but distinctly separate from the Absolute-fighting of the main campaign.
We could even see characters reimagined in these one shots. We know all the characters can be respecced anyway (all bards for the most insulting party alive is an entertaining option), but what if we saw a DLC embrace this more? What if Karlach were a squishy sorcerer, what if Gale became a buff fighter, what if Lae'zel became a sneaky rogue? A DLC would be for fans who have already bought into the rich stories the game tells, and therefore could take the characters in unpredictable directions. We're missing the artificer class, but could a one shot DLC turn Shadowheart into an artillerist?
Baldur's Gate 3 has such tight storytelling where several narrative threads lead back into each other, so adding an expansion creates a major challenge for the team. A one shot route not only sidesteps this issue, it introduces new opportunities for fresh storytelling without being bridled by these overarching narrative threads that everything is hurtling towards throughout Baldur's Gate 3. It's not too different to how Borderlands threw in a D&D-style expansion to start over from scratch with reimagined characters we already knew and loved. Baldur's Gate would be a little more serious and polished, but the impact would be the same.
I don't know what the future holds for Baldur's Gate 3. Larian is already teasing its 'next big game', and Baldur's Gate 3 is an all time great without any extra trimmings. But I want to spend as long in this world as I can, and even a second playthrough isn't enough to satiate me. There will be challenges with however Larian decides to expand it, if it even does, but going the one shot route might be the best way around most of these challenges. And besides, we all want to see Astarion as a barbarian, right?
Next: I Wish You Could Romance NPCs In Baldur's Gate 3