Quick Links
What Is The Endowment: True Legends Event?
Endowment: True Legends Rewards
Endowment: True Legends is the first in-game event for Call of Duty: Modern Warfare 3. This pre-season event allows players to earn exclusive cosmetics while raising awareness for military veterans and CoD's Endowment bundles.
Related: Call Of Duty: Modern Warfare 3 – How To Unlock Every MWZ Weapon Camo
Compared to previous Modern Warfare events, the Endowment event is rather straightforward and can be finished in a few hours. It's not tied to any specific game modes either, so fans of Multiplayer and Zombies can participate. This guide will explain how the Endowment event works, cover the best ways of progressing through the Endowment reward track, and list every reward you can earn during this week-long event.
What Is The Endowment: True Legends Event?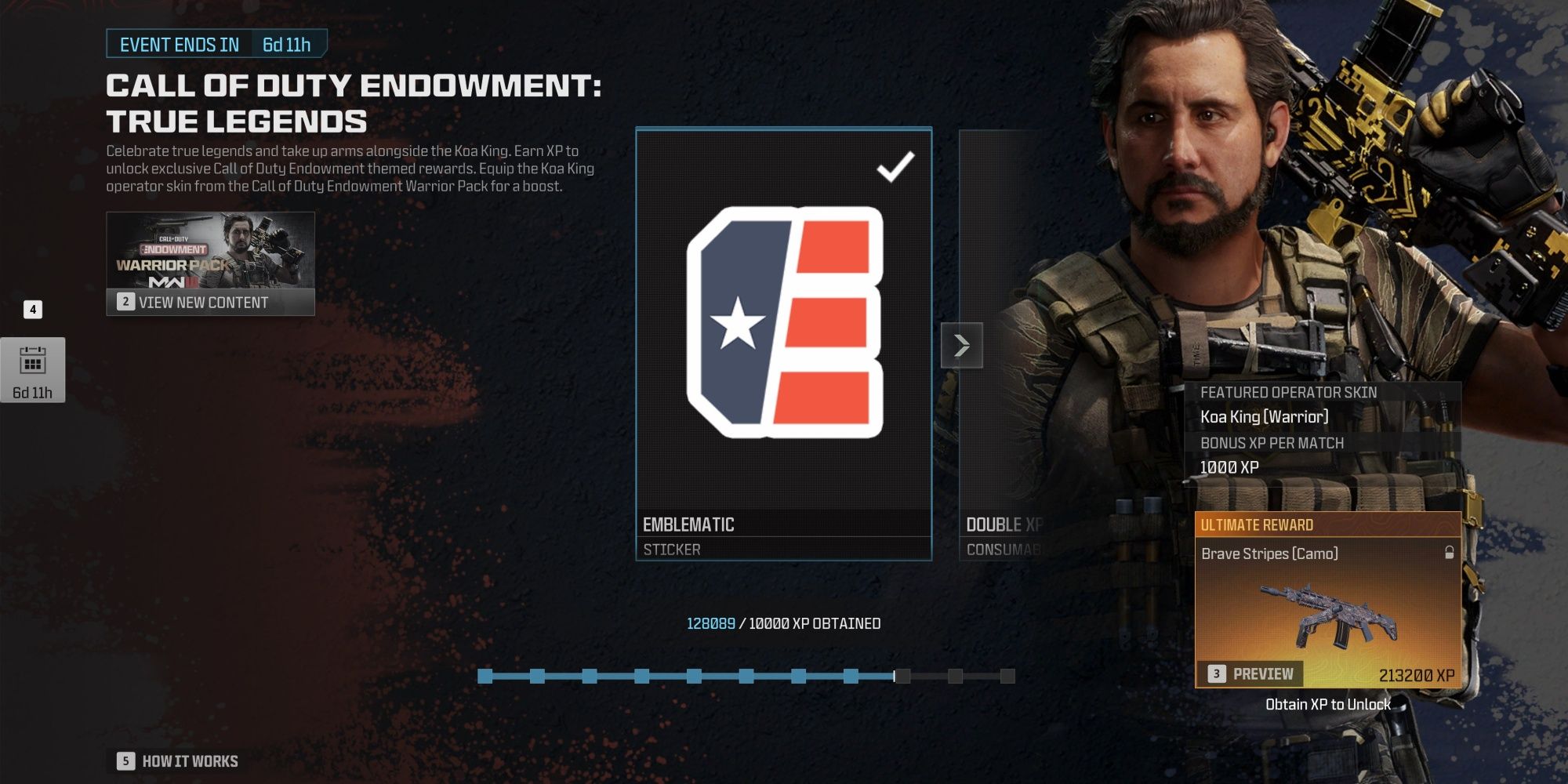 Call of Duty Endowment: True Legends is a limited-time event for MW3 that runs from November 17 to November 24, accessible under the "Event" tab of the main menu. This event adds a second reward track that unlocks exclusive cosmetics as you earn XP. By playing MW3 Multiplayer or MWZ matches, you'll unlock various XP boosters and cosmetic rewards themed around Modern Warfare's veteran endowment packs.
Earning Rewards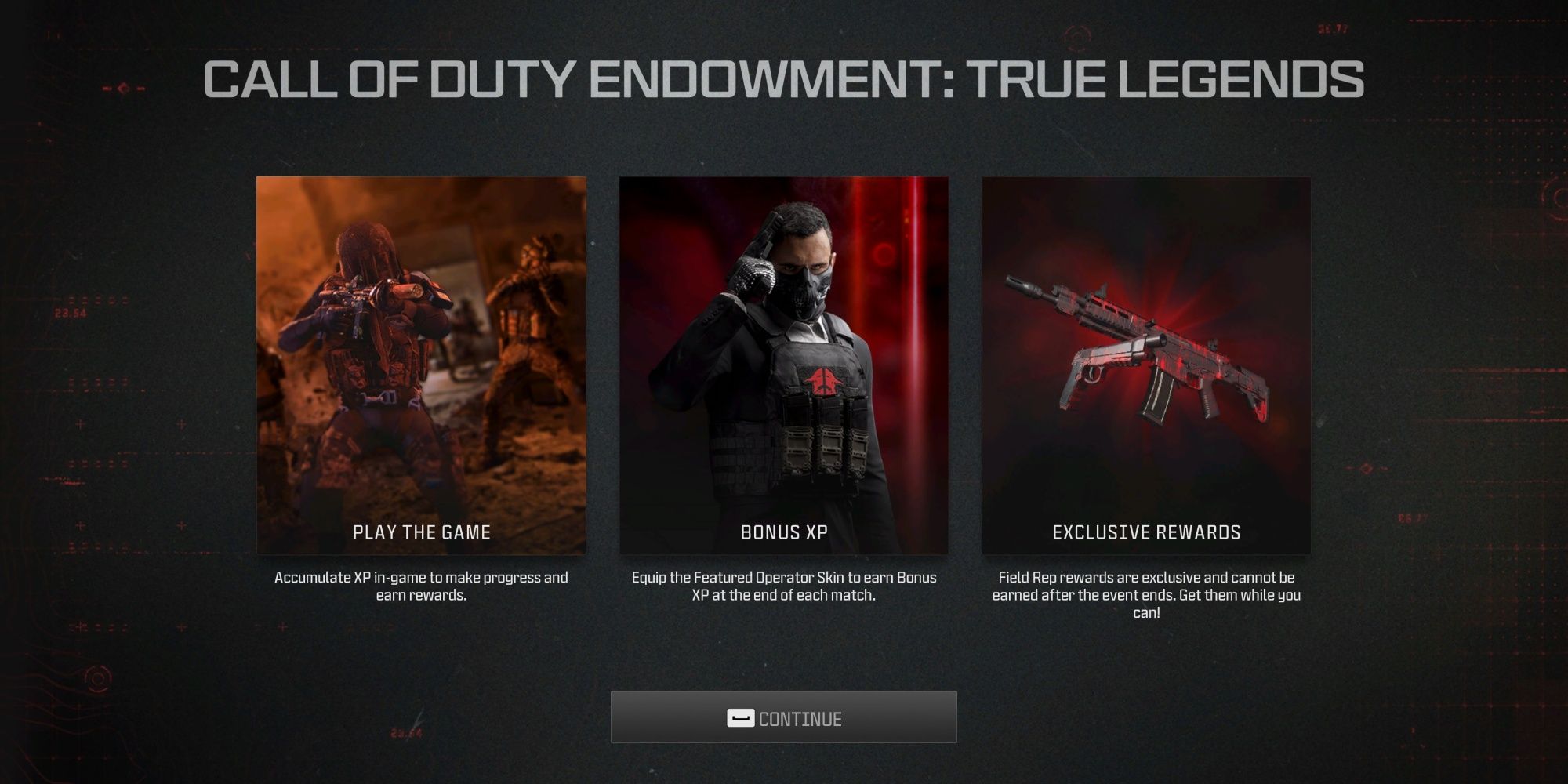 Unlike most Call of Duty events, this event's rewards are earned solely through match XP. There are no unique currencies or challenge systems tied to this event. You simply need to earn XP for your account to unlock this event's rewards.
This event tracks account XP, not weapon XP. Boosters contribute bonus progress, so use any spare XP boosters during this event. Players already at max level can still earn XP and participate in this event.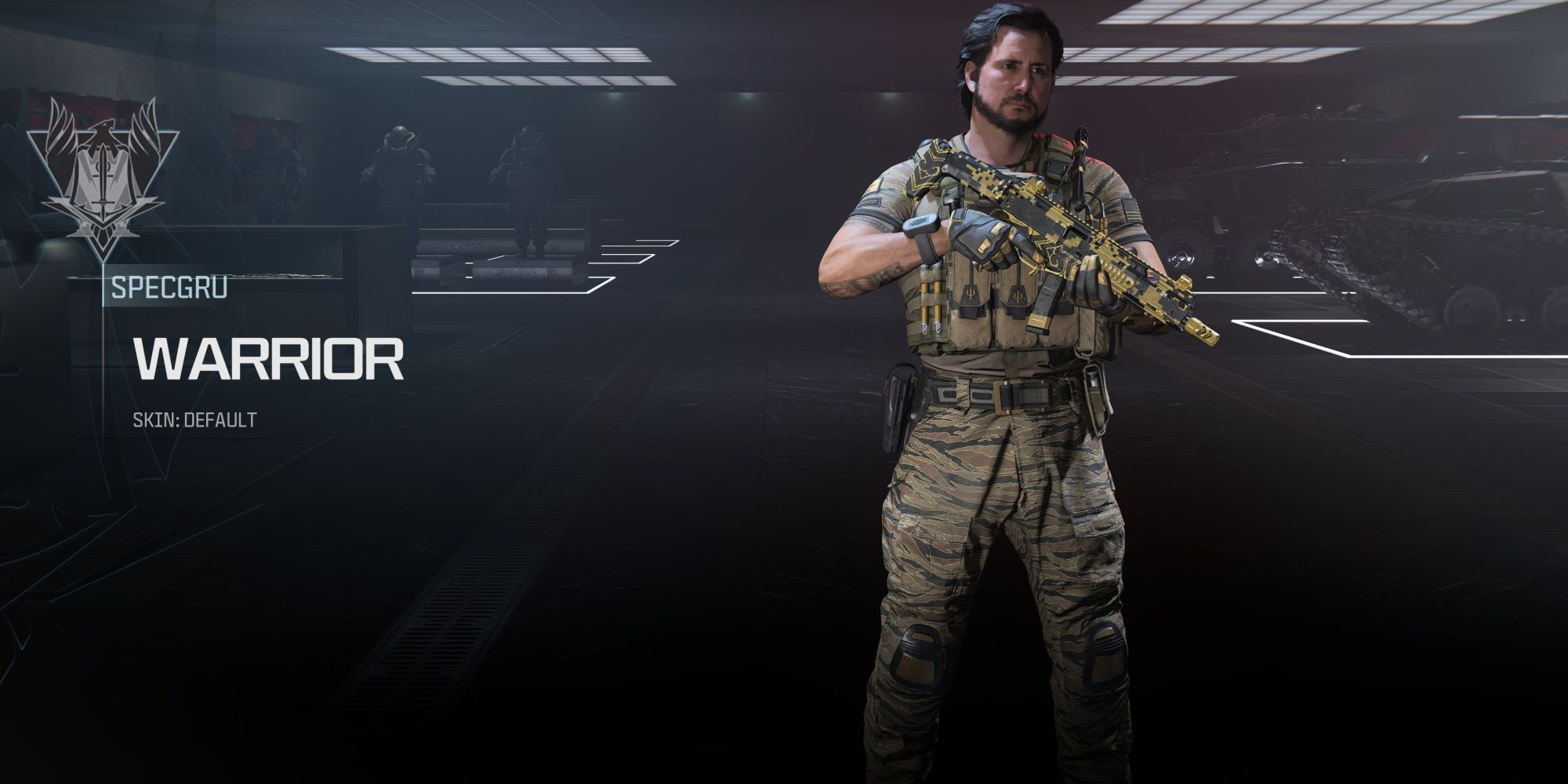 If you equip the Koa King operator skin, you will earn an additional 1,000 XP at the end of every MP and Zombies match. This lasts until the end of the event.
The Koa King Operator may only be unlocked by purchasing the CoD Endowment Warrior Pack. United States military veterans may get this skin for free through the Call of Duty Endowment website.
As for earning XP, the best XP farm is MWZ currently, a strategy we cover more in our best XP farming guide. Complete as many contracts as possible to maximize your XP gains. If you dislike MWZ, Hardcore Kill Confirmed is a solid alternative.
Endowment: True Legends Rewards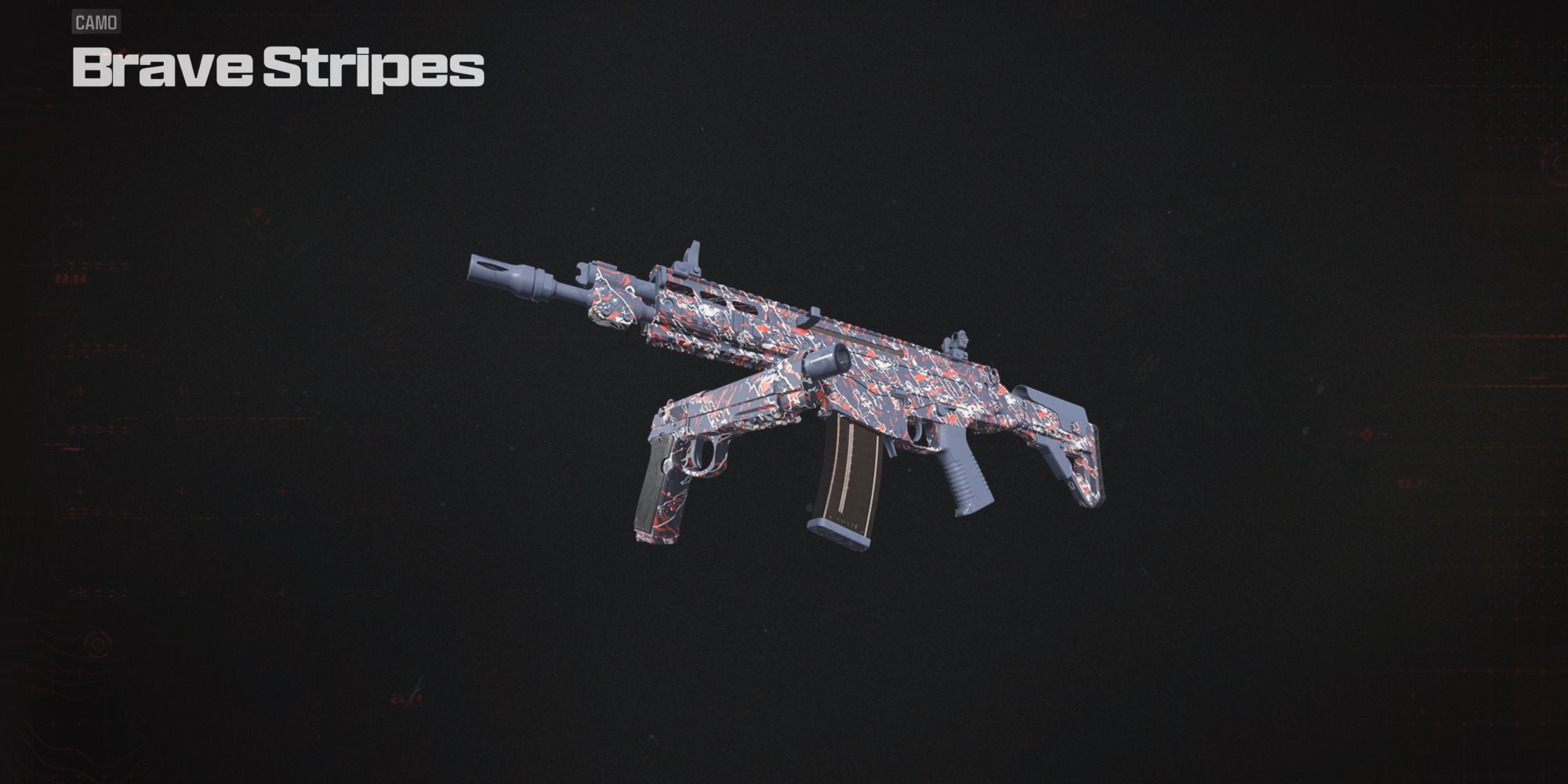 | Reward | XP Required |
| --- | --- |
| Emblematic – Sticker | 10,000 XP |
| Double XP Token – 1 Hour | 21,600 XP |
| Always Forward – Sticker | 35,000 XP |
| Double Weapon XP Token – 1 Hour | 50,700 XP |
| Got Your Back – Charm | 68,800 XP |
| Stacked – Sticker | 89,800 XP |
| Anthem – Emblem | 114,100 XP |
| Flanked – Calling Card | 142,400 XP |
| Double Battle Pass XP Token – 1 Hour | 175,200 XP |
| Brave Stripes – Camo | 213,200 XP |
Next: Call Of Duty: Modern Warfare 3 – A Complete Guide To Zombies