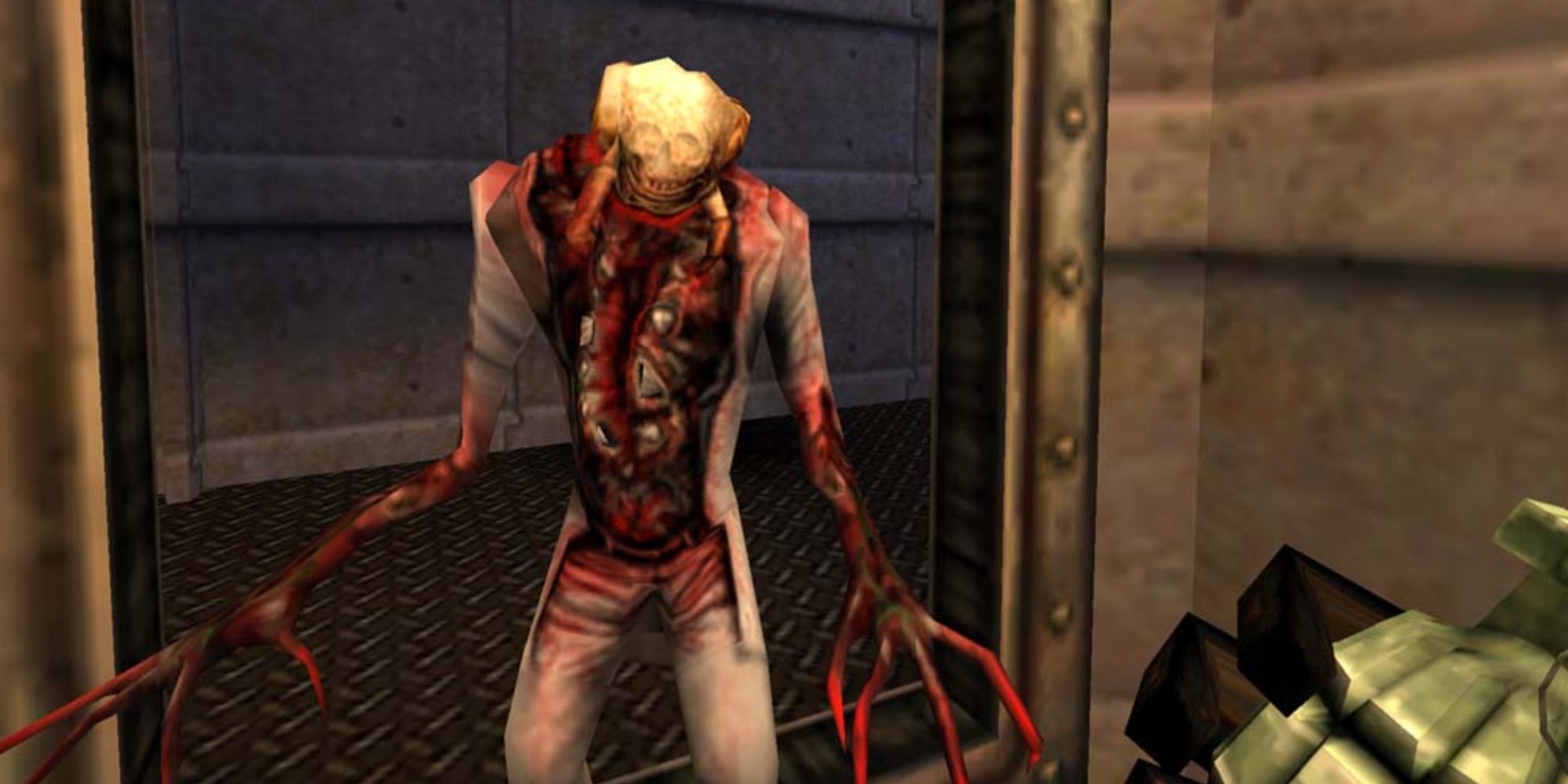 Valve has finally unlisted Half-Life: Source, a 2004 port that is widely considered the worst way to experience the first game in the series. While it can still be found on Steam, being unlisted means it will no longer turn up in searches in-store, making it harder to find when you're looking to pick up the first Half-Life game.
The original Half-Life is, of course, still on Steam and is actually free to download and keep at the time of writing. This is a good incentive to stay away from Half-Life: Source, which many fans aren't sad to see the back of. In fact, user reviews for the game state that it was only of any use to modders, and should always be avoided in favour of the original 1998 release.
The unlisting has been acknowledged by Valve, who mention it in the patch notes for the original game's 25th anniversary update. This saw new maps added, graphics improved, Steam Deck verification achieved, and more.
"We now consider this anniversary version of Half-Life to be the definitive version, and the one we'll continue to support going forward," says Valve. "Therefore, we'll be reducing the visibility of Half-Life: Source on the Steam Store. We know Half-Life: Source's assets are still being used by the Source engine community, so it'll remain available, but we'll be encouraging new Half-Life players to play this version instead."
This is likely the best way around the matter. While, in theory, it sounds great that Half-Life: Source made the original game run in Half-Life 2's engine, this wasn't the case at all in practice. Its poor performance is still an issue after all this time, leaving the port with mixed reviews on Steam. The original release, however, has overwhelmingly positive reviews.
Of course, if you still want to experience this part of Half-Life history, it's still very possible. It's easy enough to find the store page through a search engine, just don't go looking for it on Steam itself, as its own search bar won't recommend it to you.
Better yet, Half-Life: Source is being sold at an 80 percent discount right now, meaning you'll only have to part with 99c if you're curious. This sale ends on November 21, a day after the original release will stop being given out for free.
Next: 20 Years Ago, Super Mario RPG Inspired The Perfect Spiritual Successor