Highlights
The Alan Wake series has a large number of collectibles to find, with associated achievements and some offering valuable loot or deeper insight into the world.
Some of the collectibles, like the Pyramids, Night Springs video games, and Alarm Clocks, can be challenging to find due to lack of visual cues or audio cues.
The most interesting collectibles include the Cardboard Standees, Thermoses, Radio Broadcasts, and Dark Place Television, which provide additional lore and context to the story, as well as unique rewards.
When it comes to things for you to find across the Alan Wake series, you'll find that it's not a lake, but an ocean of collectibles for you to search for. Each game in the series has plenty for you to look for, usually with an associated achievement for a whole set.
Related: Games That Make You Afraid Of The Dark
Most of them are tchotchkes that do little but trigger that satisfying bleep-bloop of an achievement being unlocked, but some of them give you deeper insight into the world of Alan Wake. More importantly, some of them also come with some sweet loot. But which items in the three-game collectathon are the best? Here they all are, ranked.
16
Can Pyramids
Alan Wake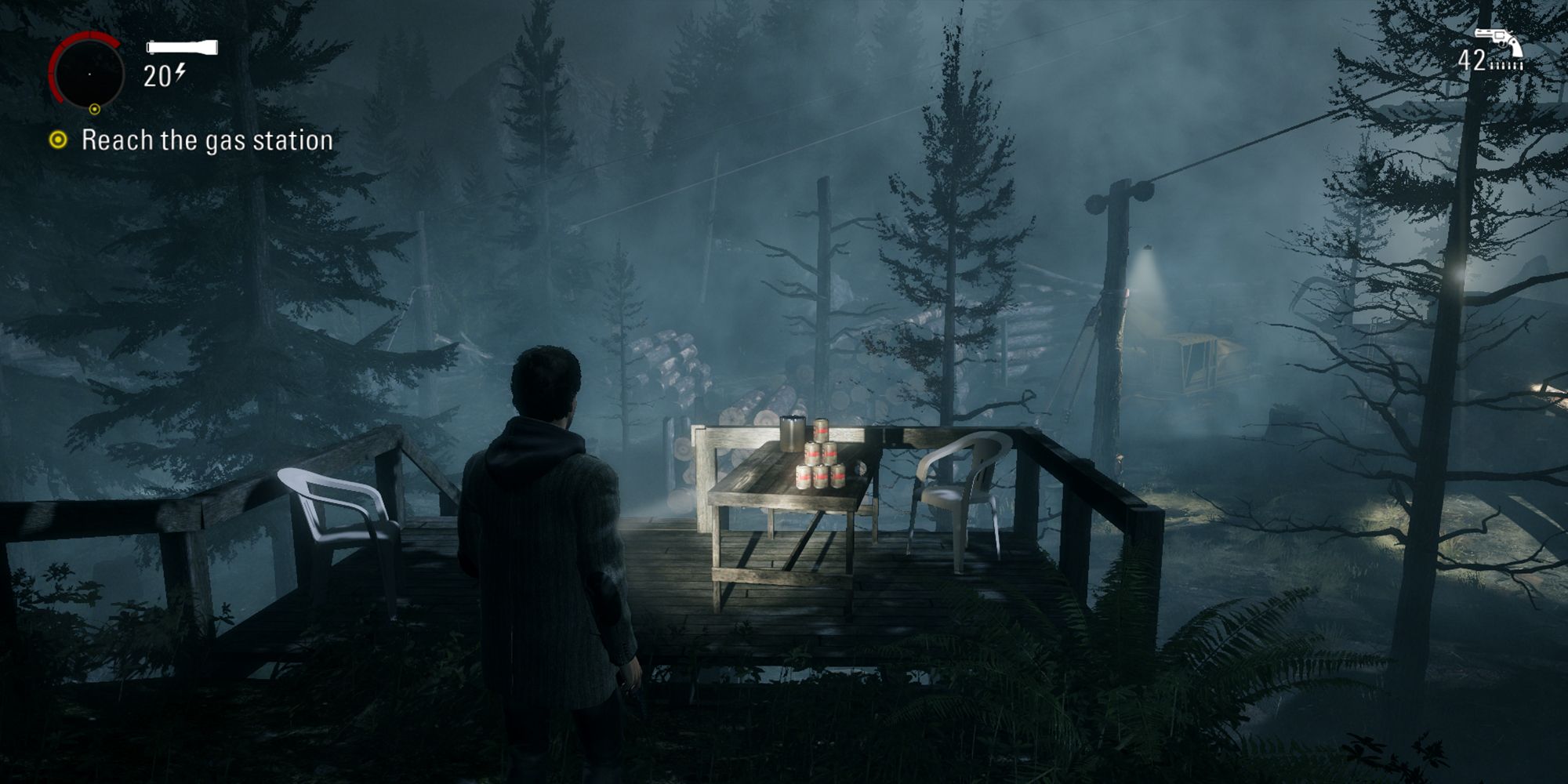 These things. As cool as it sounds to shoot a pyramid of empties, the fact of the matter is that finding these is a chore. They don't stand out visually or have a related audio cue to help you spot them, not to mention they can end up in some random places.
In fact, they're such a chore that you only have to find and topple about half of them to get the related achievement.
15
Night Springs Video Games
Alan Wake – Special 2: The Writer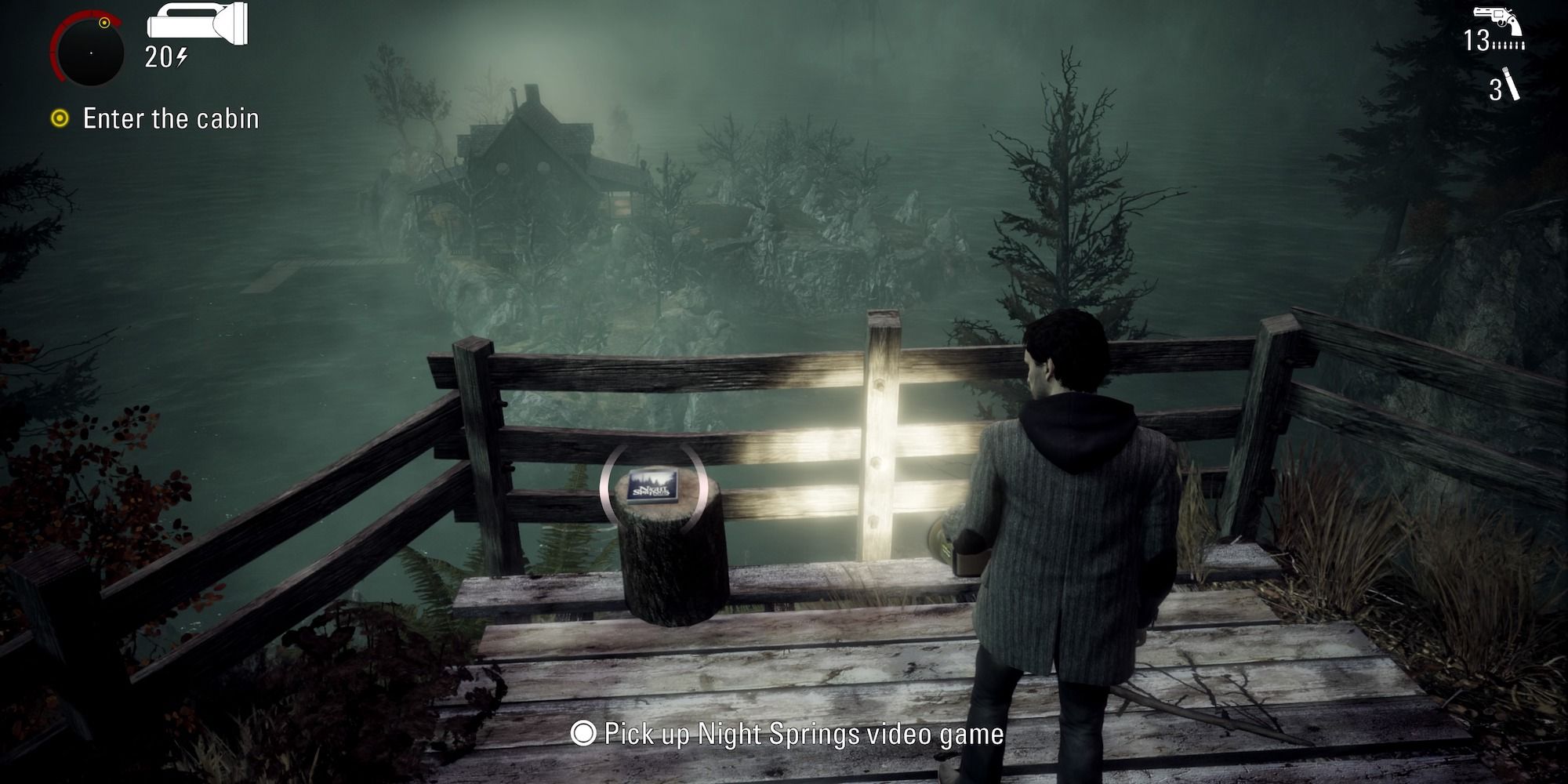 The Night Springs video games are a nod to Alan Wake's media. Other than the humorous concept (imagine Twilight Zone: The Game), these don't really have much going for them.
You'll have to look into some nooks and crannies to find all ten copies scattered through the DLC. They have an associated sound cue when near, a neat little nod to their roots on the Xbox 360, but it's so quiet, you might not be able to hear it over some of the ambient noises of the Dark Place.
14
Alarm Clocks
Alan Wake – Special 1: The Signal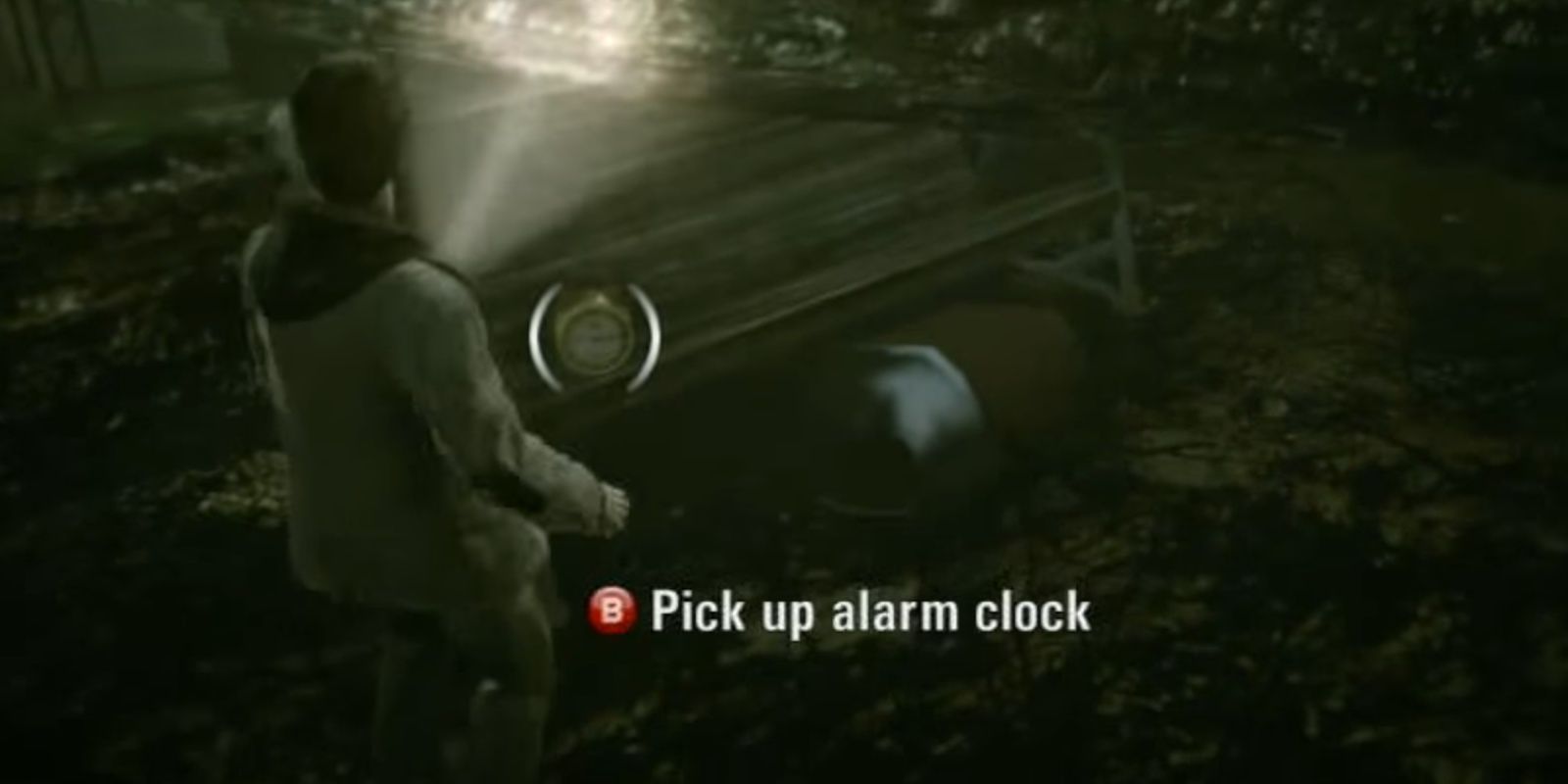 Like most of the collectibles in the first Alan Wake, the alarm clocks are there to be collected and that's about it, adding no lore or other unlocks, save for an achievement. If we're reaching, they could represent Alan's need to 'wake up' from his Dark Place-induced mania.
Related: Alan Wake Remastered – All Alarm Clock And Standee Locations In The Signal
Alarm Clocks are tucked away out of sight, so you'll need to search for them a bit, but their ubiquitous ticking means that you'll always know when you're near one.
13
Deer Heads
Alan Wake 2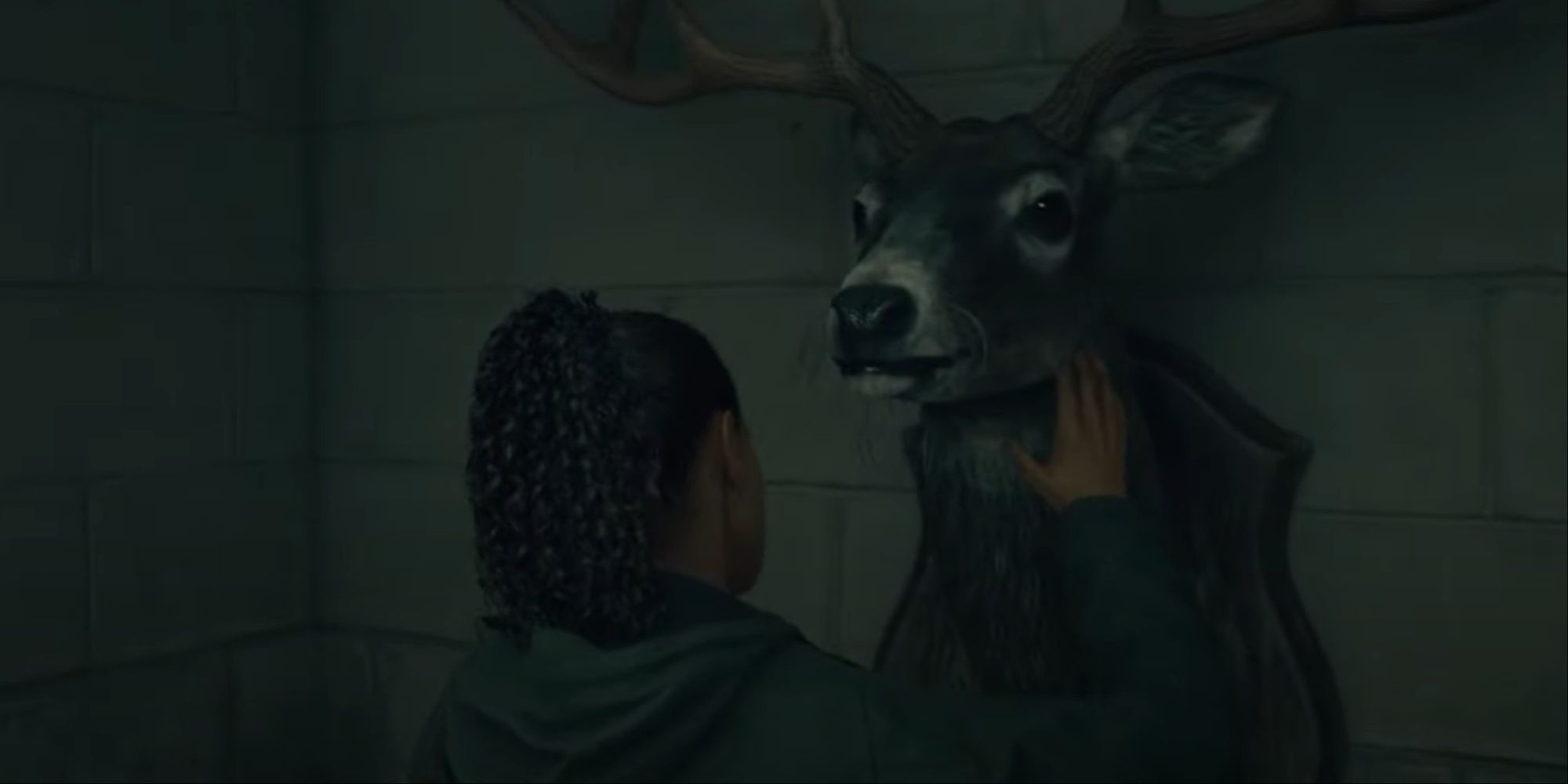 There seems to be some kinship between Saga and deer, likely a nod to her Nordic roots, or her natural empathy, from what her collection of these implies. There are 12 of these to find, scattered across the three 'real world' areas of Cauldron Lake for Saga to find.
They're not always easy to spot, especially on night maps, and the only way to track your progress with them is by interacting with the deer head in Saga's mind place. Other than a brief, if interesting, sequence at the Elderwood Lodge, once you collect all these, you also get a huge stash of resources (flares, flashbangs, bullets, etc.). Curiously, you don't get an achievement.
12
Cardboard Standees
Alan Wake – Special 1: The Signal
The cardboard standees are not always easy to find, but they always stand out. They're the most interesting of the AW1 collectibles, save for the Manuscript Pages, each depicting a member of Alan Wake's supporting cast, similar to the standee of Alan that Barry Wheeler carries around the game.
Each one comes with a blurb about a theoretical and humorous book about the depicted character, as sensational as if Barry had written them himself.
11
Thermoses
Alan Wake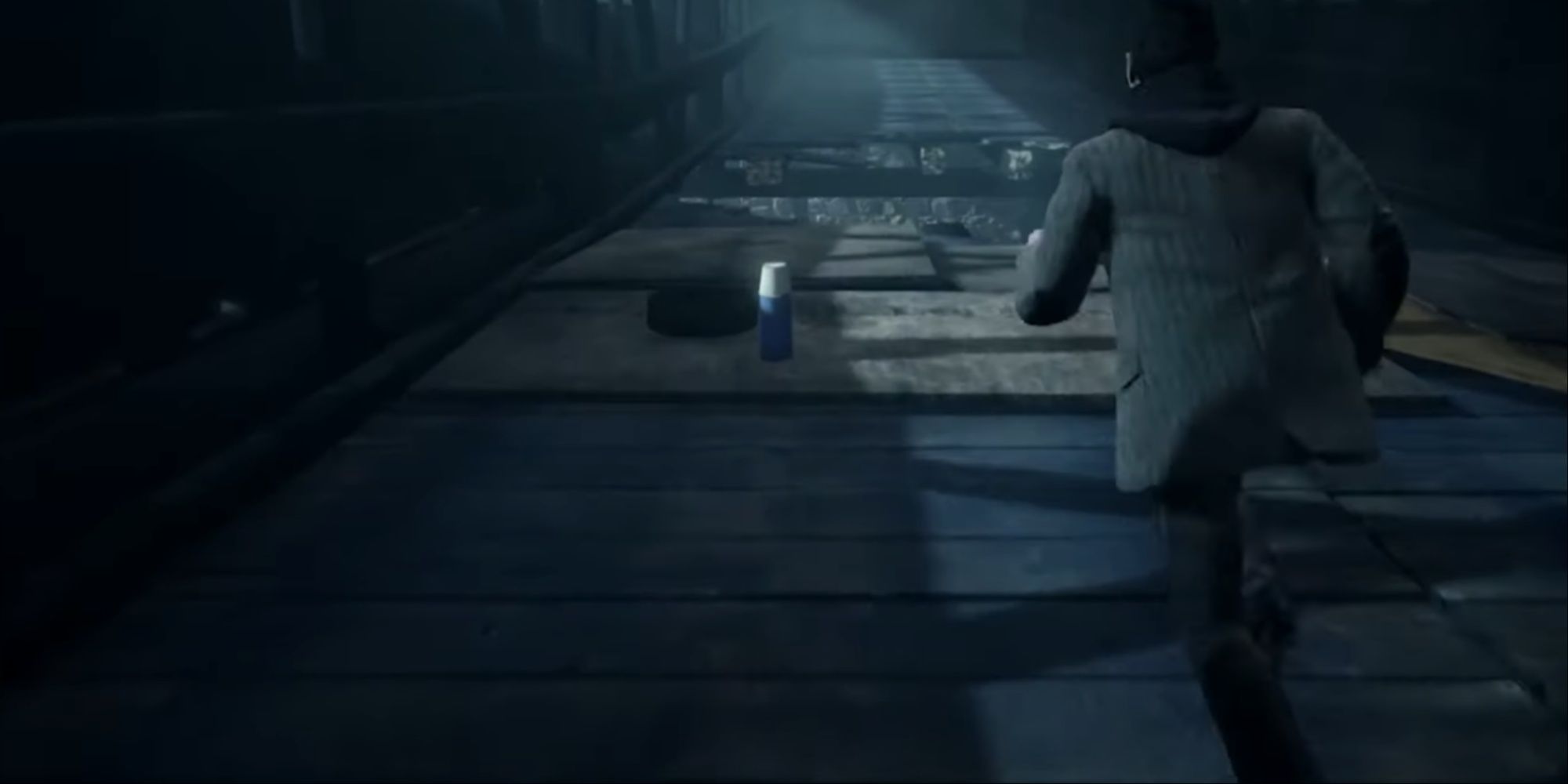 Yes, like most of the collectibles in the first game, the Thermoses just function to be collected, adding little to the game save for having to scour the map so that you can unlock an achievement. But, unlike most of those other items, the Thermoses (Thermii?) are iconic.
Initially a cheeky little reference to Twin Peaks and some damn fine coffee, the Thermoses have become an icon in their own right. Instantly recognizable, they've become Altered items, a spring of hot, refreshing coffee that allows Saga and Alan some reprieve (and for you to save your game).
10
Radio Broadcasts
Alan Wake Series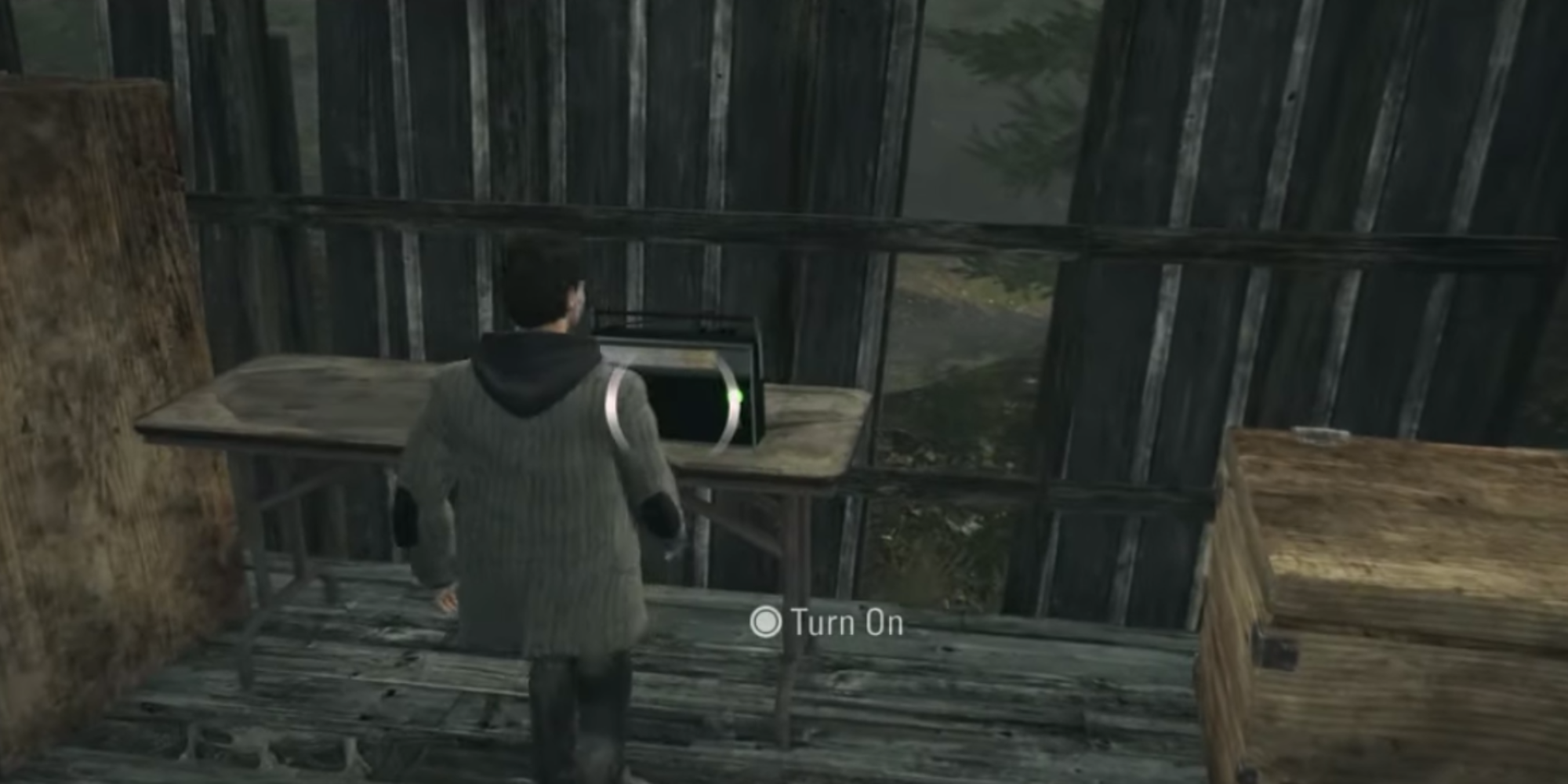 Found throughout the whole series, Radio Broadcasts provide extra lore to the world of Alan Wake, filling in some of the details in the more mundane world that exists in the periphery of the story.
While finding them all only nets you an achievement in the first game, they provide something far more important for the series as a whole: more lore. From an outside perspective into the story, to catch-ups with important characters, you learn a lot.
9
Words Of Power
Alan Wake 2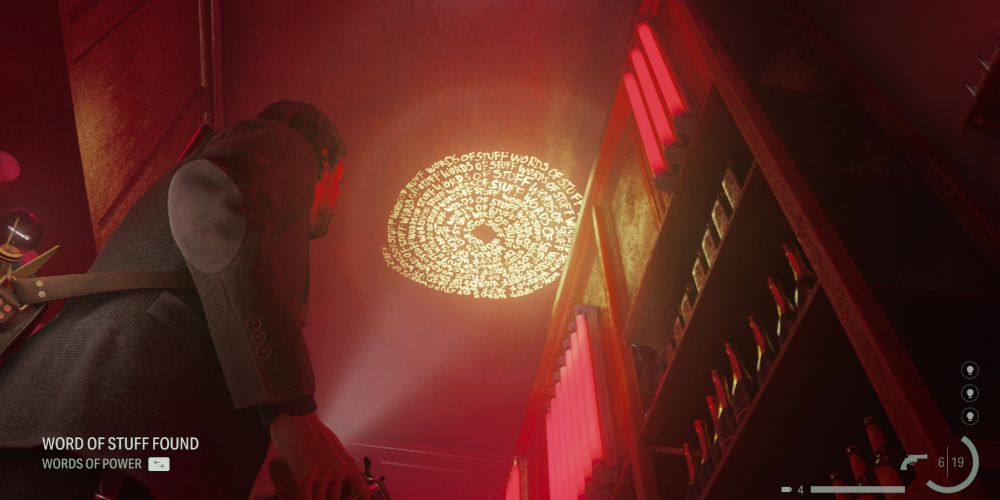 Words of Power are one of two collectibles (three if you count Echoes) found in the Dark Place. Each one falls into a certain category that powers up an aspect of Alan. You can spend these like skill points to power up your equipment or give you new capabilities.
Related: Alan Wake 2: The Best Words Of Power Upgrades
You can usually find these in an area by following the yellow luminescent paint, but the dream logic of the Dark Place means that you might end up searching around to find them. They don't add much lore-wise, but they'll help keep Alan alive at least. Only the first one you find gets you an achievement.
8
Dark Place Television
Alan Wake 2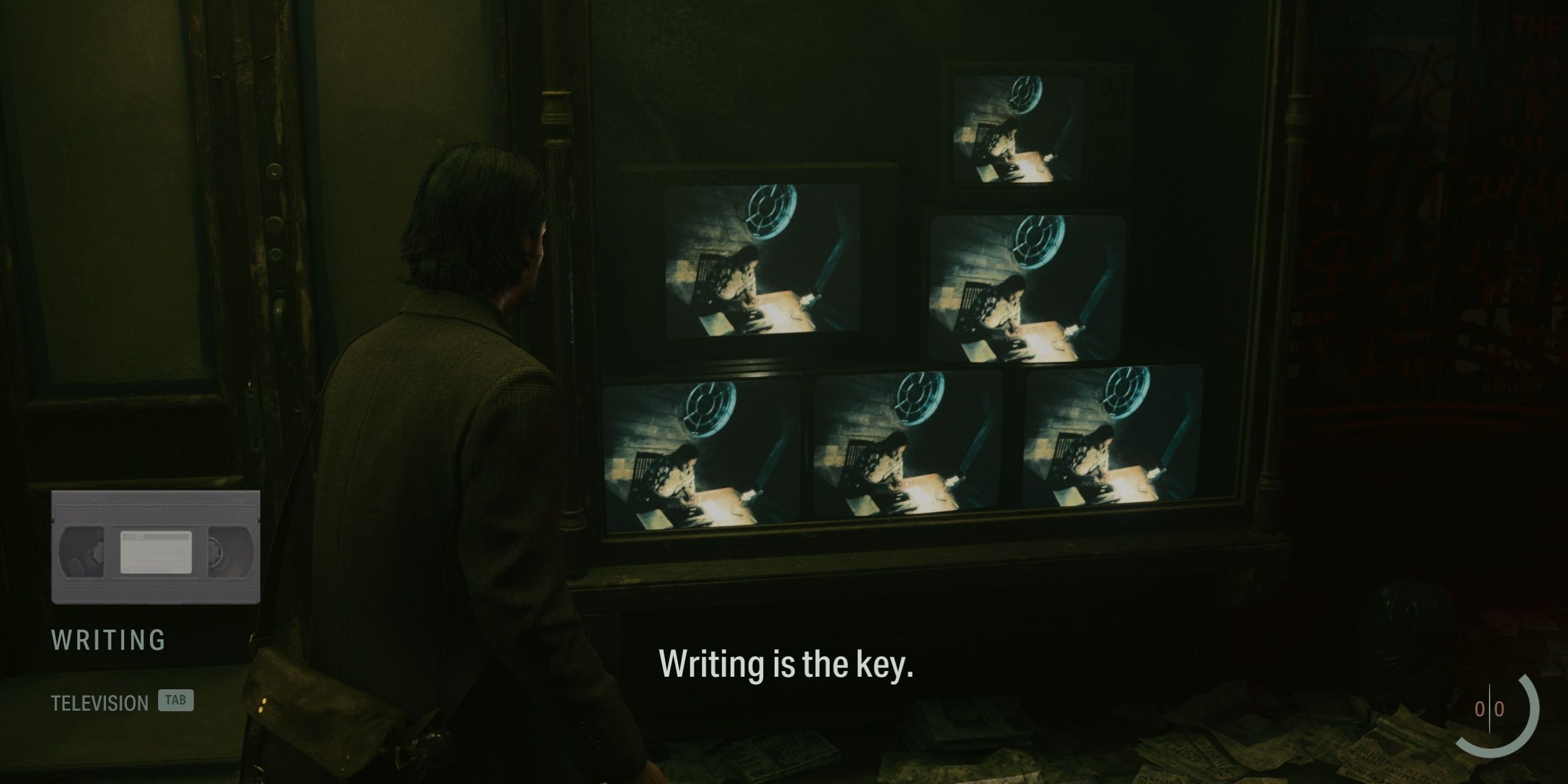 The televisions found in the Dark Place give us rare insight into Alan's mind in the intervening 13 years between the main games. He's… not doing great. At times, it's hard to watch, but these glimpses give valuable context into Alan's actions and thickens the plot in some interesting ways.
Finding all of these nets you the On The Trail of The Writer achievement and, for the most part, you can't miss them. If you're the type to search around a bit before advancing, you're almost certain to get this achievement.
7
Cult Stashes
Alan Wake 2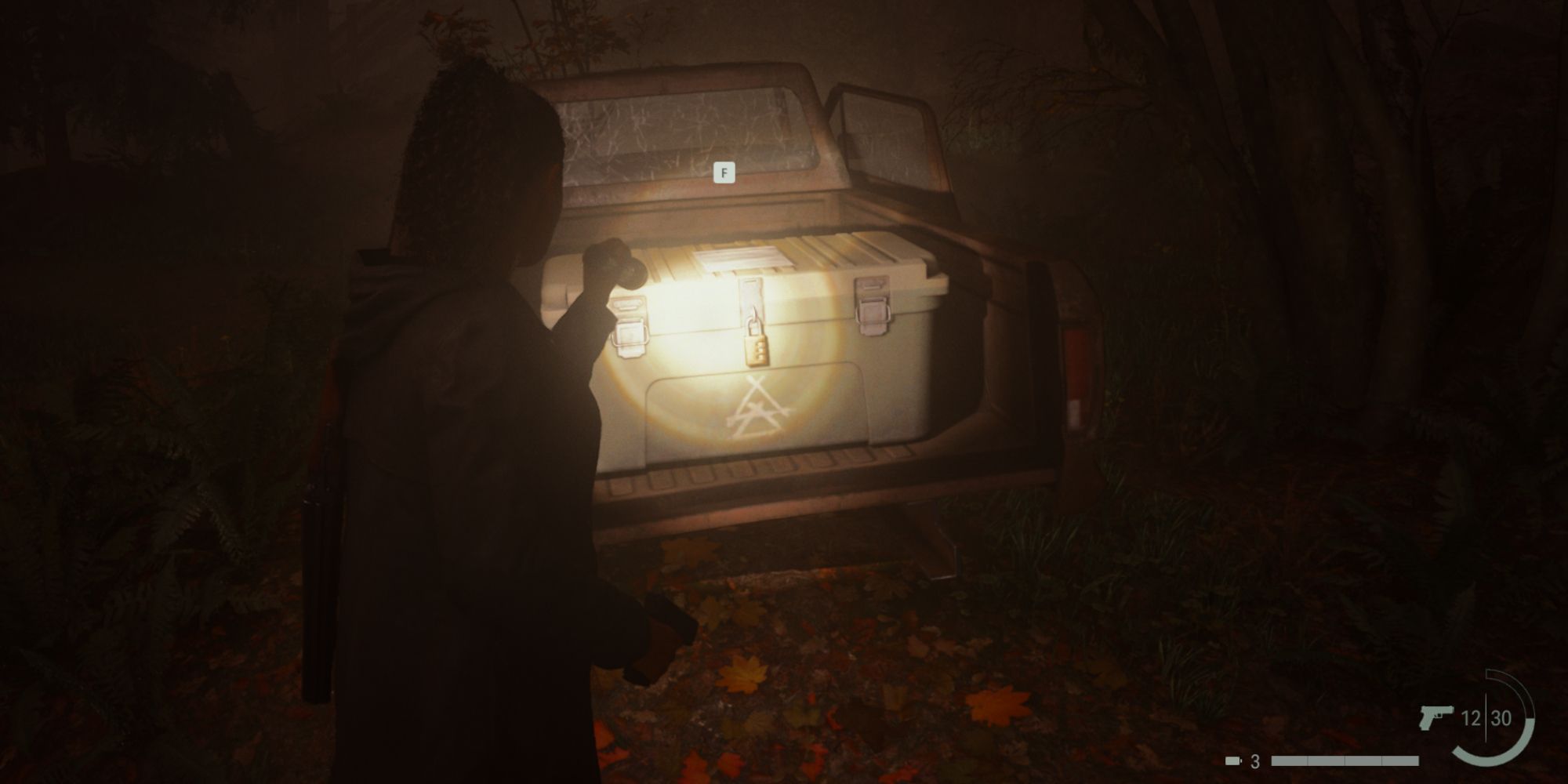 Cult Stashes are the secret stashes of equipment hidden around the Cauldron Lake locales by the Cult of the Tree. Most of them are pretty easy to spot through regular gameplay, though you might miss a few if you don't go off the beaten path. Luckily, you can find maps that show you where each one is about halfway through the game.
Related: Alan Wake 2: Watery Cult Stash Location Guide
Each of these boxes is locked and requires solving a puzzle to open them. These range from fun little jaunts for nearby clues to some infuriating high school-level math. The prizes are usually just common resources, but a few of them are quite valuable, like inventory-expanding pouches or even a weapon. The associated achievement is shared with the Lunchboxes, meaning you'll have to find all of both sets for the unlock.
6
Nursery Rhymes, Charms, And Dolls
Alan Wake 2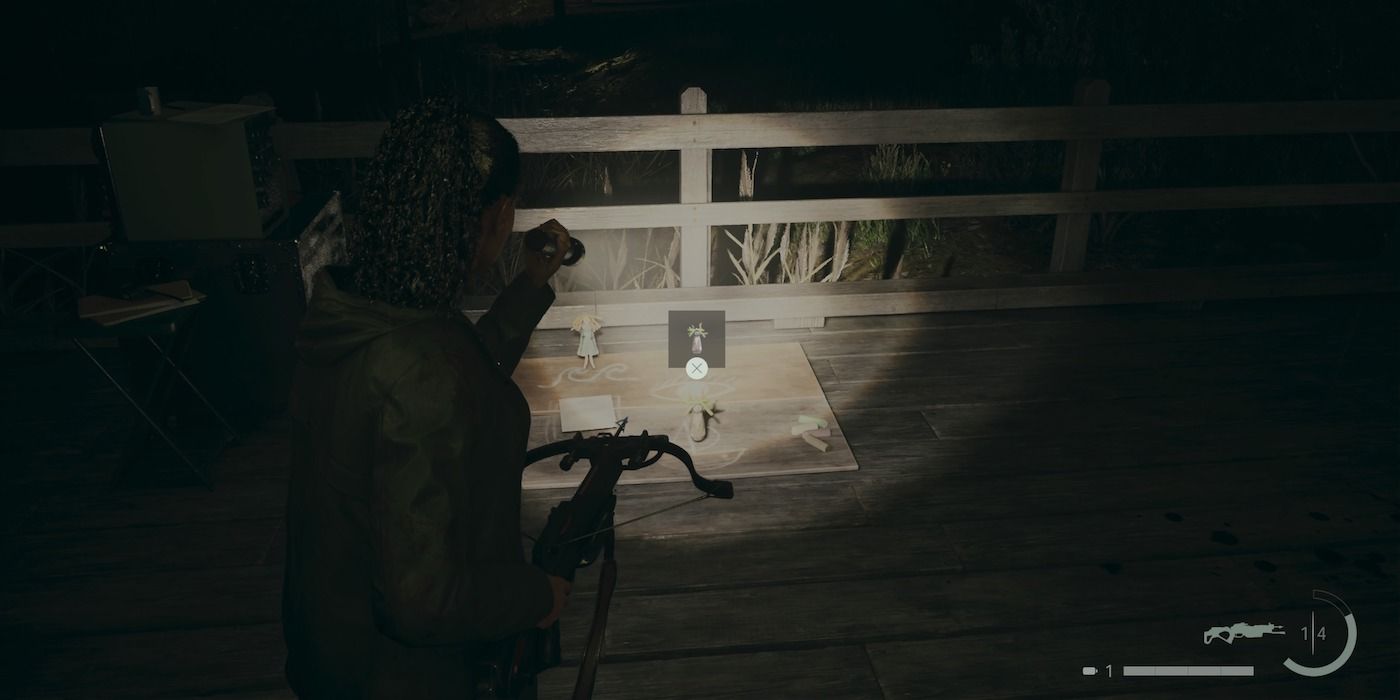 The FBC set up experiments around Cauldron Lake and the surrounding locales, testing its paranautical effects when interacting with art — in this case, poetry, dolls, and pictures. These sites task you with placing dolls, which are usually found nearby, onto pictures in a way that matches an associated poem.
Your reward is Charms, items that allow you to customize how Saga works in small ways. While not game-changing (usually), they can give you an edge. The puzzles are clever, if sometimes obtuse, and solving them usually leads to a fight. There are two associated achievements, one for solving five of the Nursery Rhymes, and one for solving all of them.
5
Night Springs Episodes
Alan Wake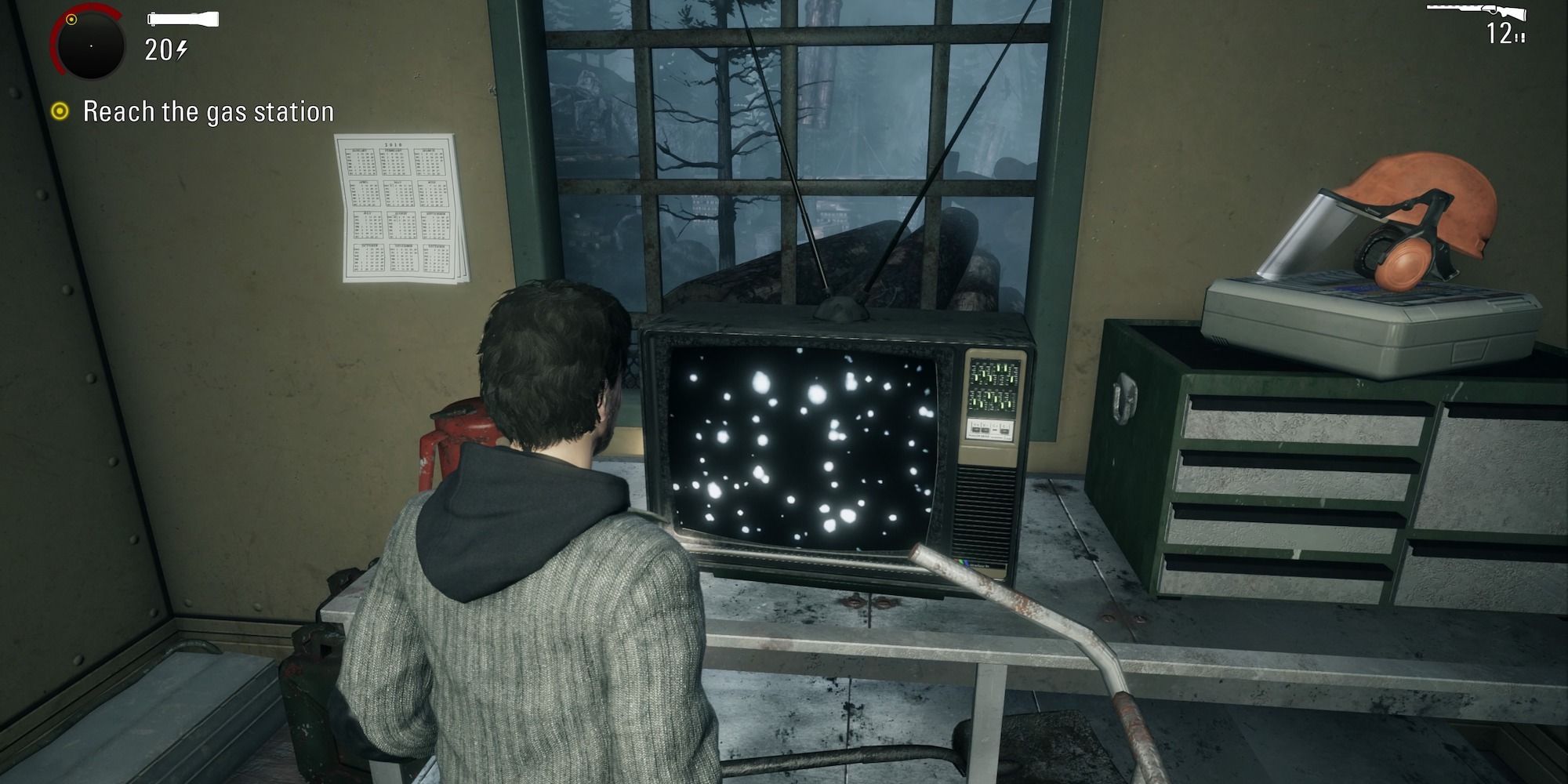 Running around in Bright Falls and the Cauldron Lake woods, you might have come upon televisions that play an episode of Night Springs.
A loving pastiche of shows like Twilight Zone and Outer Limits, these were an amusing break from jogging in the woods and fighting shadow monsters. While a lot of the charm comes from their campy nature, some of them are actually thought-provoking and call to mind some of the common themes between Remedy's other games.
4
Alex Casey Lunchboxes
Alan Wake 2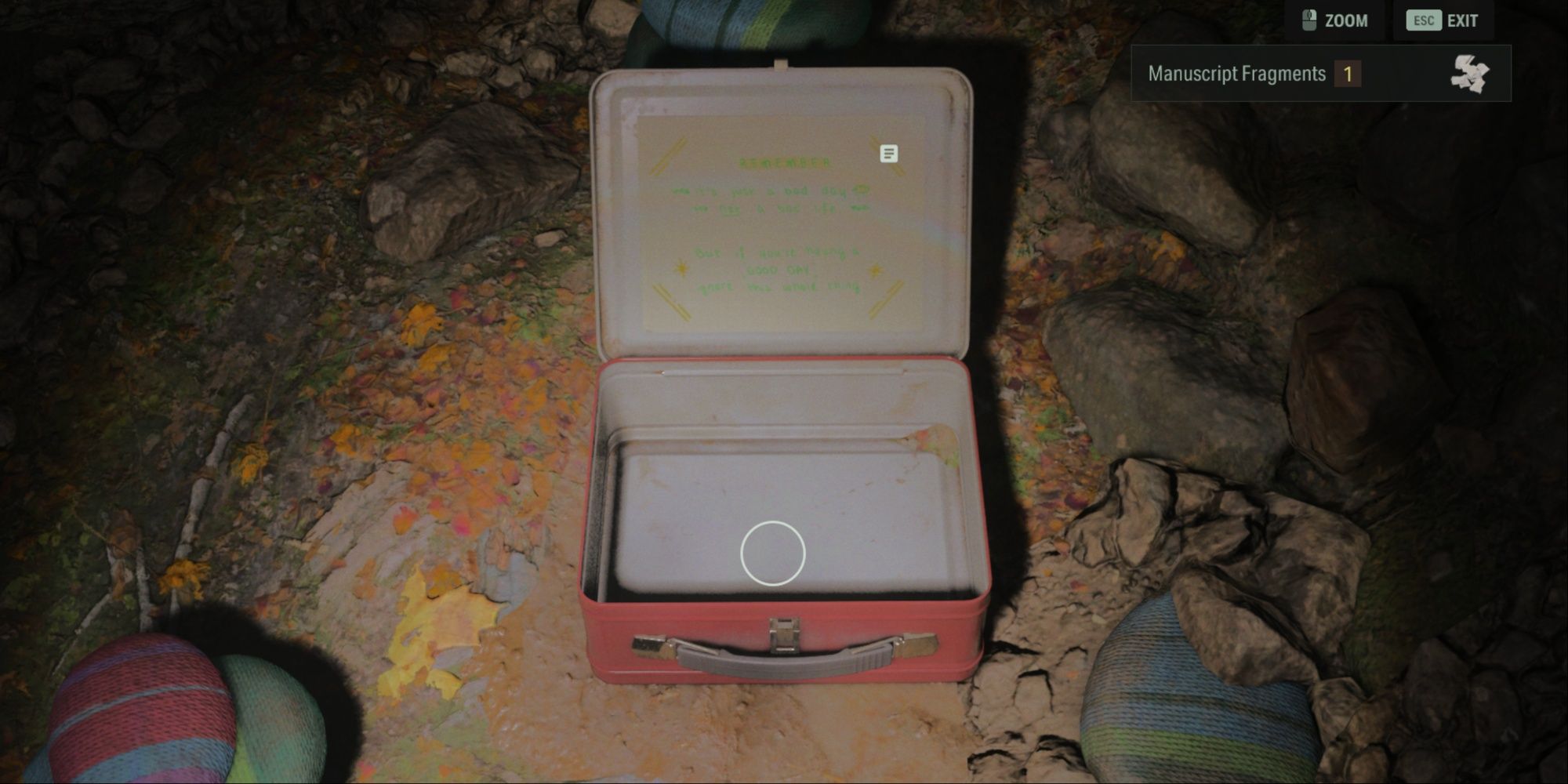 You find these enigmatic boxes throughout Saga's part of the game, each containing a bit of text to expand the lore and, more importantly, valuable Manuscript Scraps that can be spent to empower Saga's arsenal to supernatural levels. You even get bonus lore for every aspect you level up!
The additional texts range from affirmations, musings, and… fanfiction that go a long way to fill out a certain character's personality, once you realize who's distributing these collectibles. Though their proximity is always marked by painted stones and colorful yarn ornaments, the lunchboxes aren't always easy to find.
3
Manuscript Pages
Whole Series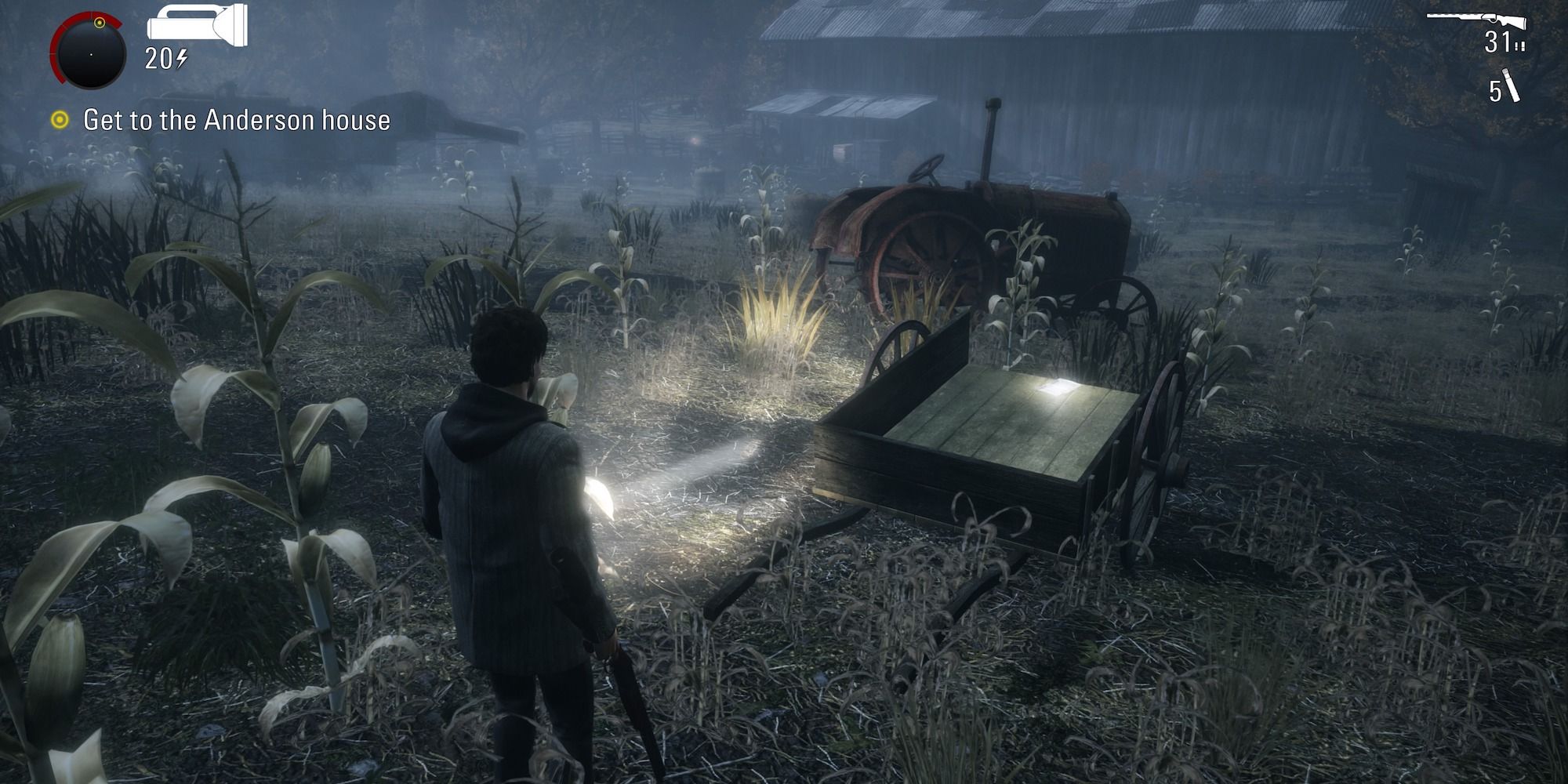 Emblematic of the whole series, these typewritten (and hand-corrected in AW2) manuscript pages are found throughout the whole series. These pages give further detail to the characters and concepts of the story, and when you find them, they tend to give prophetic and ominous glimpses into the near future.
You get an Achievement in both AW1 and American Nightmare for collecting every page. In the former, you'll need to play the game on the unlockable Nightmare difficulty to get every single page for the unlock. For the latter, the Manuscript Pages also are the key to unlocking various weapons throughout the game. In AW2, you only need to find one page to unlock the related Achievement.
2
Mayor Setter's Campaign
Alan Wake 2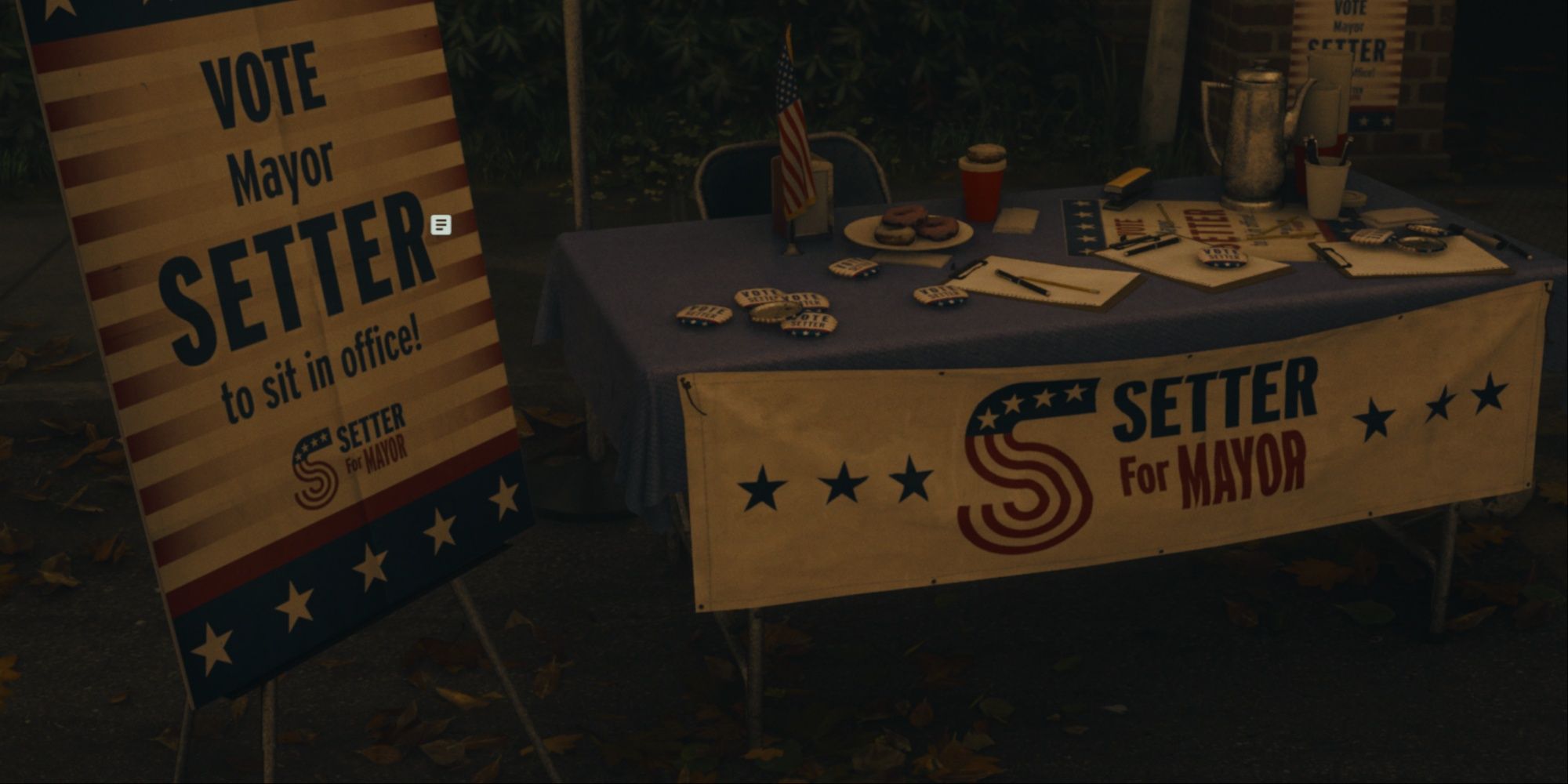 There aren't a lot of these to find, they're super visible and well worth your time to see. Interact with the Mayor Setter's campaign spots to collect them. You can track your progress with the campaign board in Saga's mind palace.
Collect them all for a chance to meet the Mayor, who won't roll over when it comes to rough questions and is positively wagging to meet one of his constituents. Give him a fair shake for an achievement and a charm that makes the other collectibles easier to find.
1
Koskela Brothers Ads
Alan Wake 2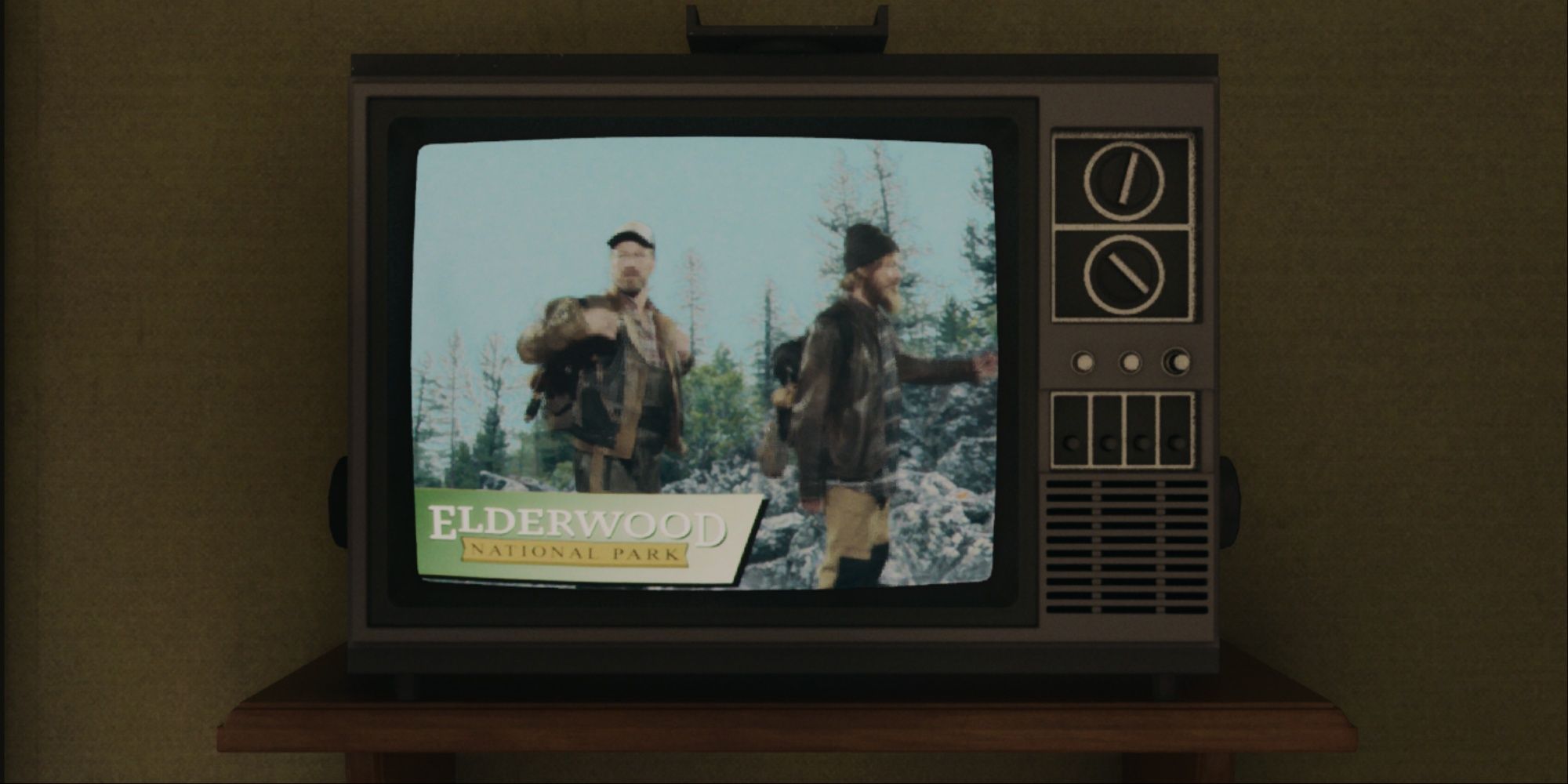 Do these ads give you any sort of power or material gain? Aside from an Achievement for finding them all, no. Are they the most hilarious thing in the whole Remedyverse? You better believe it. Each ad spot features the Koskela Brothers selling their numerous services and are somehow simultaneously over- and under-acted in the best ways.
While the FCC might have an issue with all the swearing and law-breaking they broadcast, the ads nonetheless provide a welcome reprieve for what is otherwise a dark and heavy story. There aren't many of these ads and, while they aren't well hidden, they are still quite missable. Keep an eye out for any TVs and an ear for Jaakko's pleasing baritone so you don't miss any of these works of art.
Next: Horror Games With The Best Graphics