Highlights
WarioWare: Move It! is the spiritual successor to Smooth Moves and focuses on embarrassing players in both single-player and multiplayer modes.
Some multiplayer modes in Move It! are better than others, making it a great game for game nights or playing with a partner.
Each mode in Move It! offers a unique experience, from cooperative modes like Copycat Mirror to competitive modes like Go The Distance and Showdown.
WarioWare: Move It! feels like the spiritual successor to Smooth Moves for the Wii in the best ways possible. While the other WarioWare title on the Switch — Get It Together! — focused more on single-player modes that challenge your reflexes, this entry is more concerned with finding new ways to embarrass you, whether alone with the curtains closed or with a few friends.
Related: Every WarioWare Game, Ranked
Almost every mode in Move It! can be played with more than one player, which is fantastic for anyone looking to play something new with their partner or if you're planning a game night. While they all have something unique to offer, some are much better than others and are worth revisiting whenever you have company over.
11
Switching Gears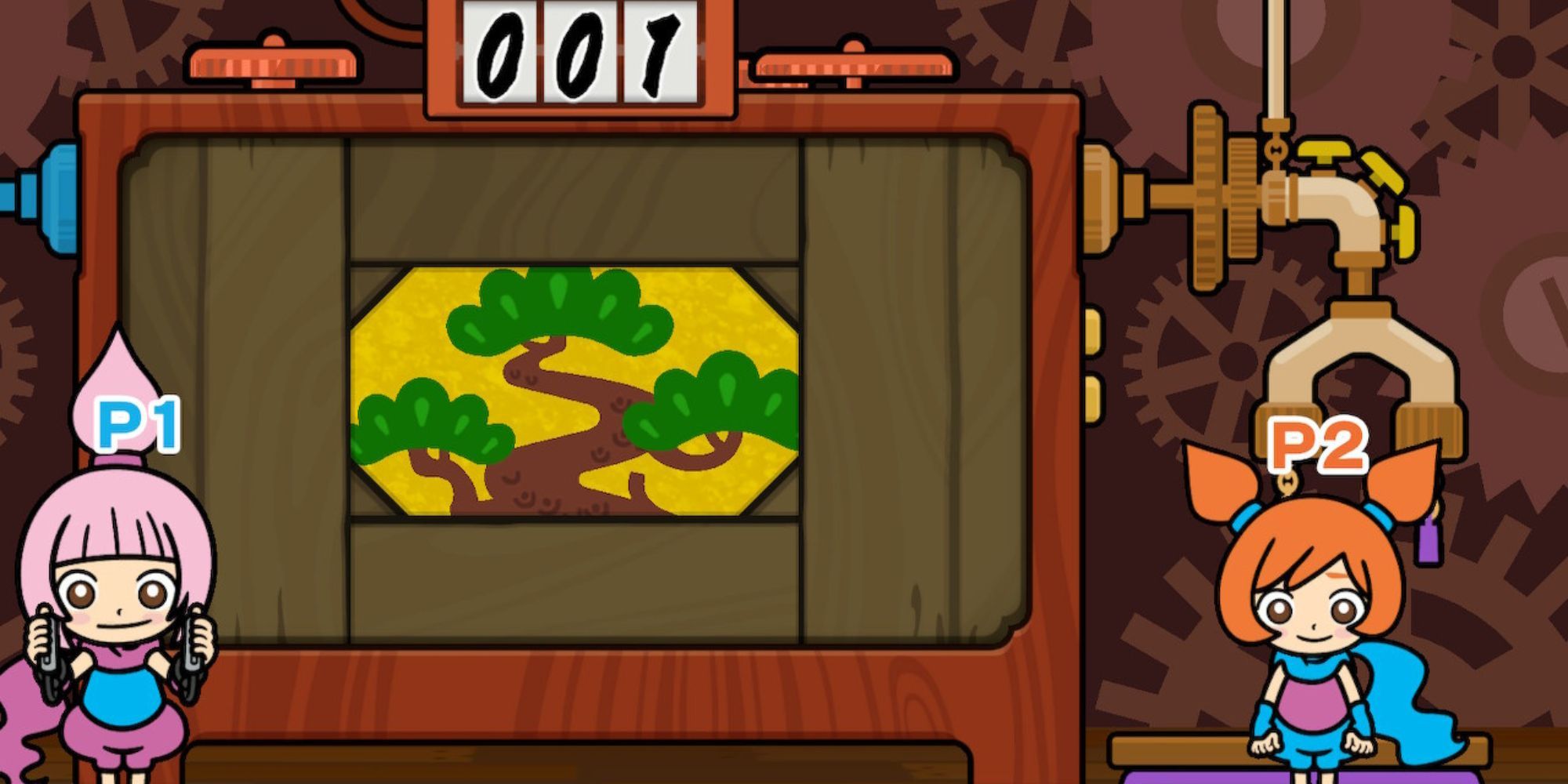 | | |
| --- | --- |
| Number of Players | Two Players |
| Difficulty | Hard |
Switching Gears is fun for one person and incredibly grueling for the other. This two-player mode requires someone to flail their arms in specific motions to open a curtain so the other person can see which microgame they have to play.
The roles switch every six microgames, but it's not fun for anyone, and it's genuinely exhausting having to swing your arms for minutes at a time.
10
Megagame Muscles
| | |
| --- | --- |
| Number of Players | One or Two Players |
| Difficulty | Hard |
Speaking of exhaustion, Megagame Muscles is a mode that allows you and someone else to burn some calories by playing some of the hardest microgames at a lightning-fast speed. It's interesting as a competitive mode, but playing it alone sounds like a cruel punishment.
You might work up a tiny sweat while playing Megagame Muscles, but it shouldn't be anyone's go-to for a decent workout.
9
Dirty Job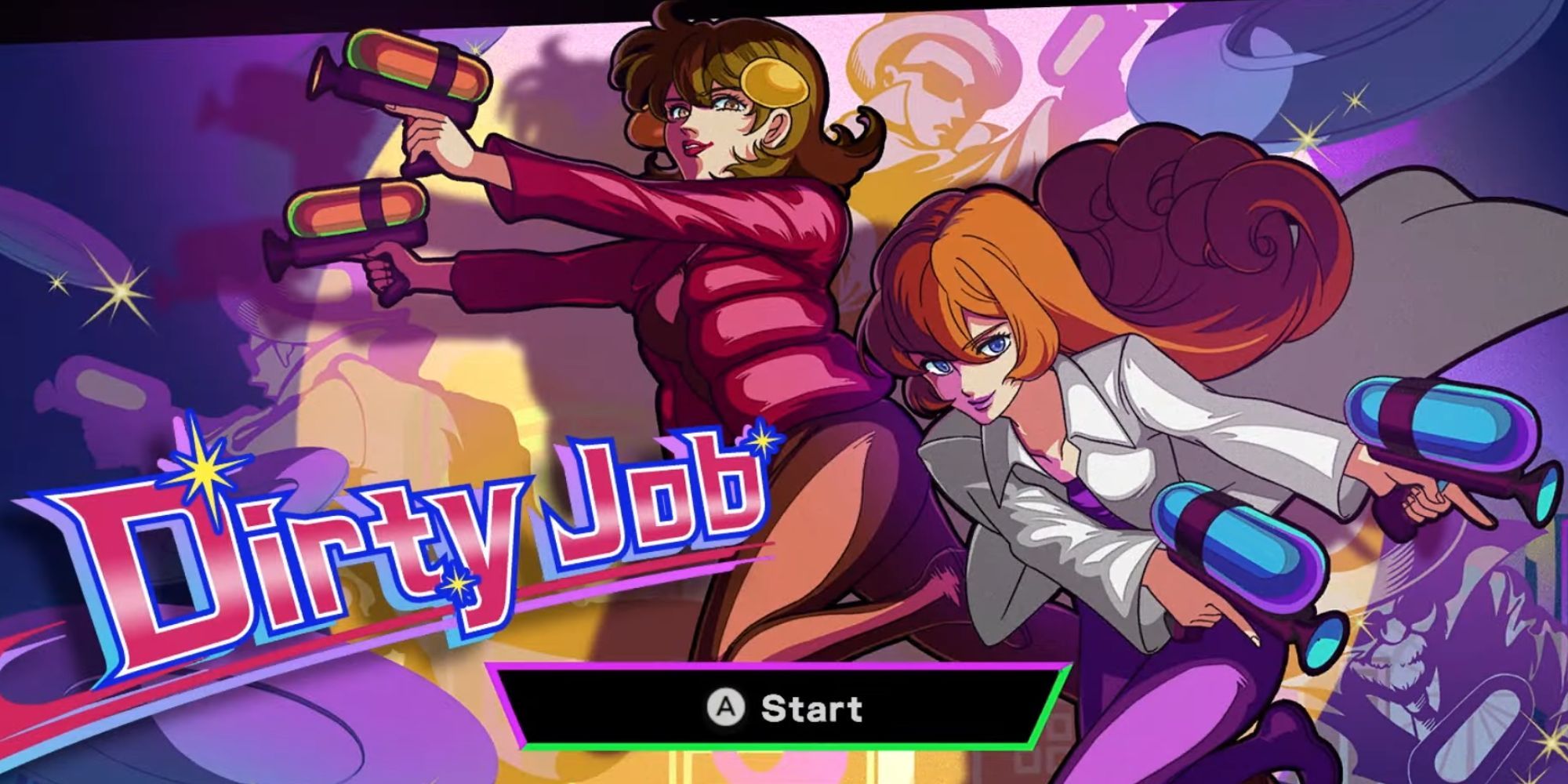 | | |
| --- | --- |
| Number of Players | One or Two Players |
| Difficulty | Medium |
One of the last modes you'll unlock in Move It! is Dirty Job, a shoot-em-up-inspired adventure starring Mona and 5-Volt. Instead of microgames, you'll need to clear five levels alone or with a friend by shooting dirty dishes with water guns.
It's fun at first to point your Joy-Cons in the right direction to hit enemies, but it loses its appeal shortly after the first couple of stages.
8
The "Who's In Control" Show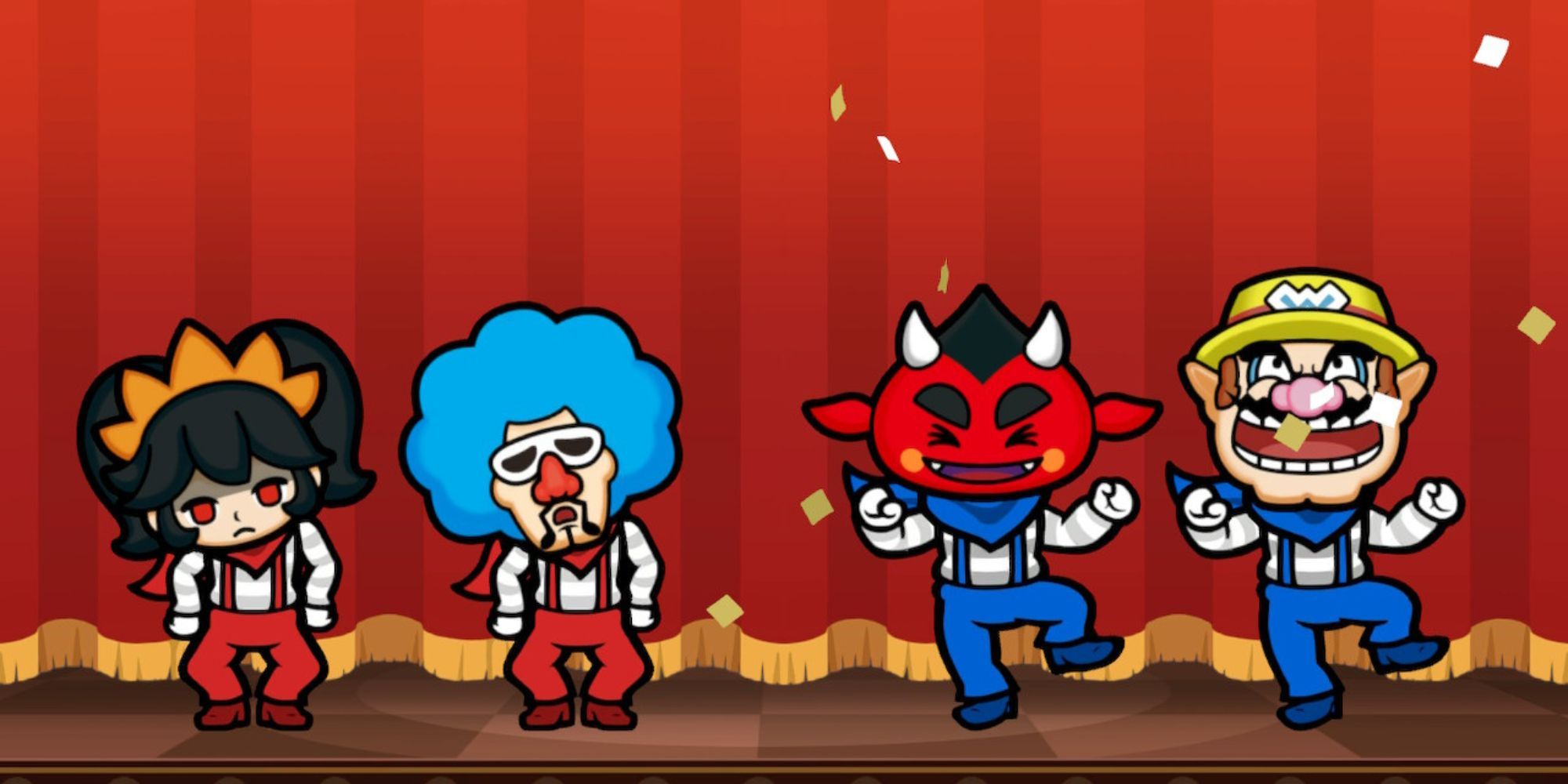 | | |
| --- | --- |
| Number of Players | Four Players |
| Difficulty | Medium |
The "Who's In Control" Show is the only mode that requires four players to participate. After being divided into two teams, one must take center stage while the others observe. The gimmick here is that only one person on each team actually plays the microgame while the other only pretends.
Related: The Best WarioWare Microgames In The Series
You can earn points by either tricking the other team or guessing who is playing the microgames on the other team correctly. It's an interesting concept that loses its luster after only a few rounds.
7
Go The Distance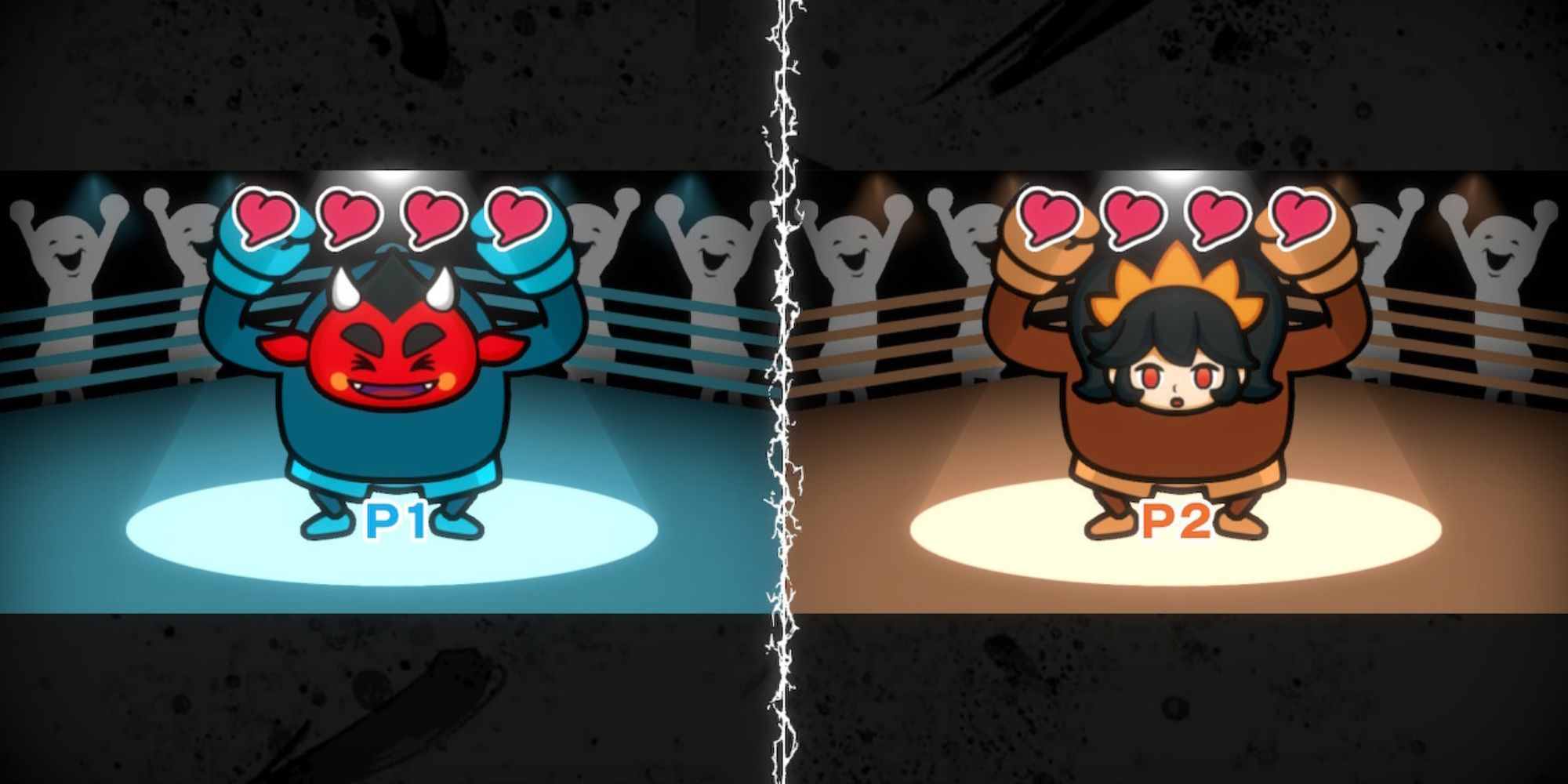 | | |
| --- | --- |
| Number of Players | Two to Four Players |
| Difficulty | Medium |
If you remember the Survival Fever mode from Mega Party Games for the GameCube, Go The Distance should feel incredibly familiar. It's a knock-out-based competitive mode in which two to four players see who can be the last one standing after a microgame gauntlet.
A spotlight will randomly choose one — or sometimes every — player to participate in a random microgame. If they lose, one of their four hearts disappears. The last one standing wins in this fun and replayable mode.
6
Copycat Mirror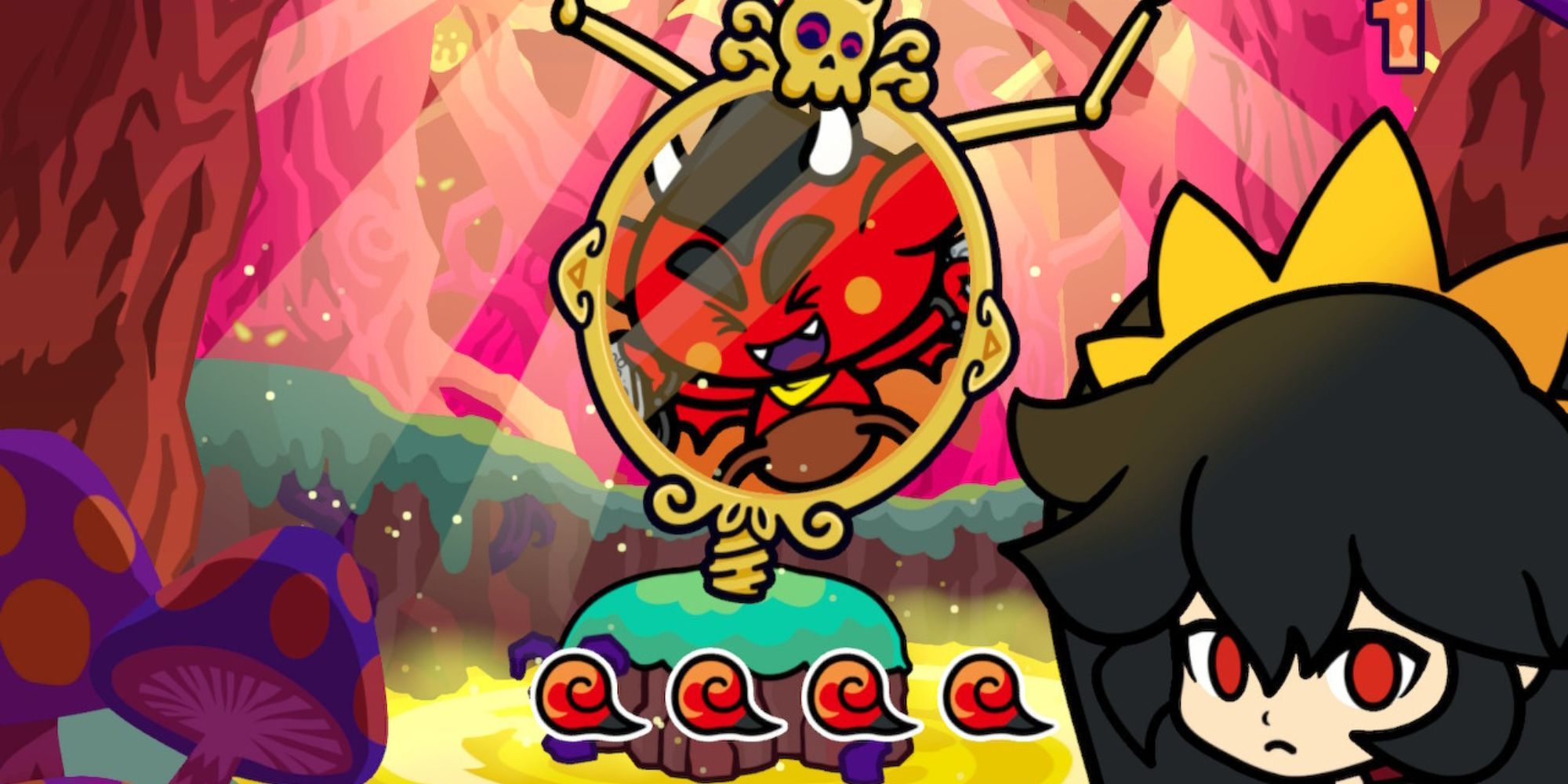 | | |
| --- | --- |
| Number of Players | Two Players |
| Difficulty | Medium |
Copycat Mirror is a cooperative mode in which one person stands in front of the TV while the other takes the Joy-Cons and finds somewhere to stand where they can't see the screen. Whoever is in front of the TV will act as if they are completing the microgames, but it's the player with the Joy-Cons that must mirror their movements to clear them successfully.
It's a unique mode that requires good communication and keen observation. It's fun guessing which microgame you're playing, but mirroring your partner's movements perfectly is the real challenge, as some microgames require absolute precision.
5
Galactic Conquest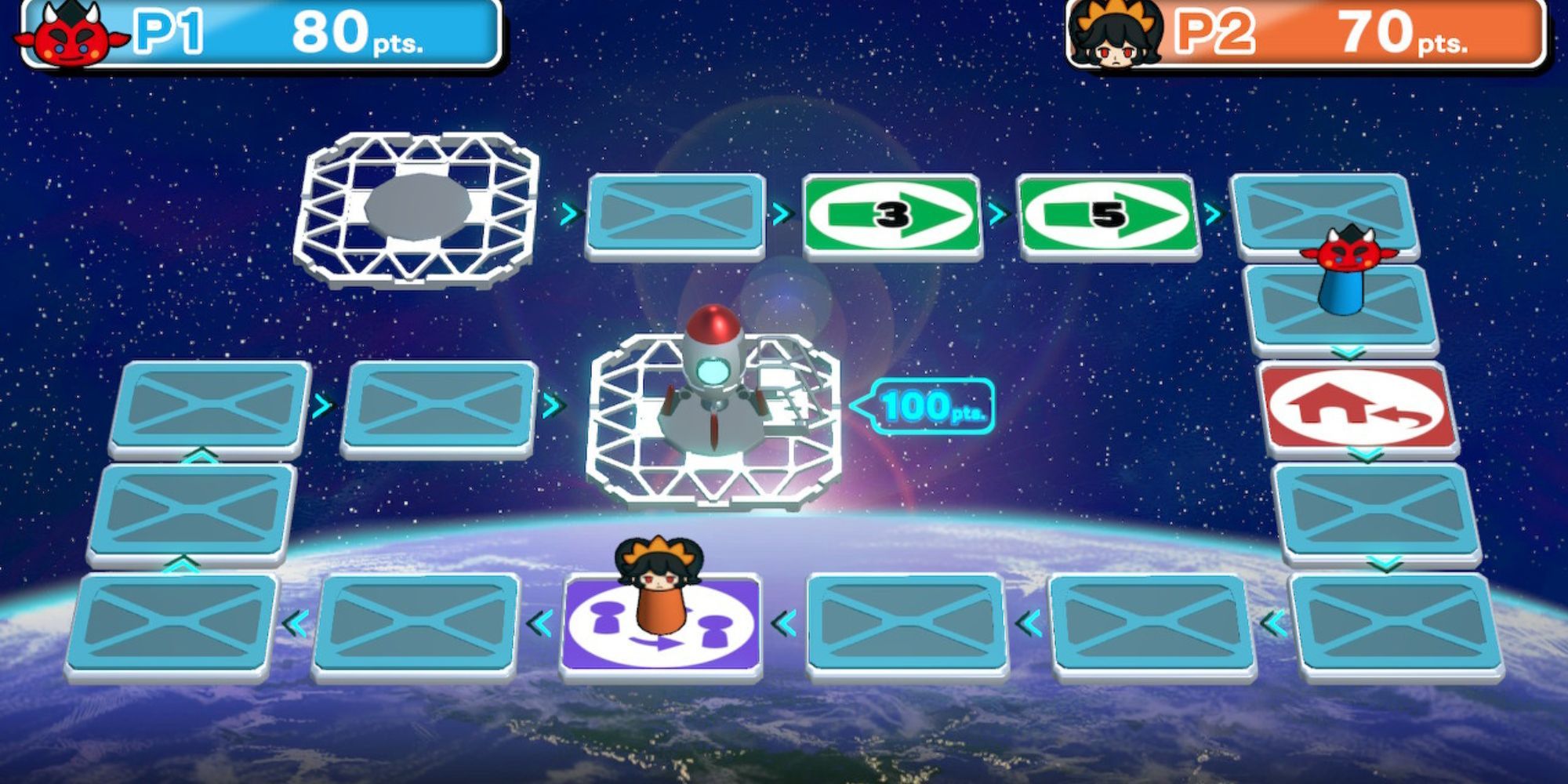 | | |
| --- | --- |
| Number of Players | Two to Four Players |
| Difficulty | Easy |
If you want to mix a bit of Mario Party with your microgames, look no further than Galactic Conquest. Here, up to four players race to the finish line while earning points and praying for a roll that doesn't send them back to the beginning.
The best part about this mode is that it doesn't take nearly as long as a standard Mario Party game, and the inclusion of microgames makes it a perfect way to ease friends into the silliness of WarioWare without overwhelming them with fart jokes and garlic-based misadventures.
4
Medusa March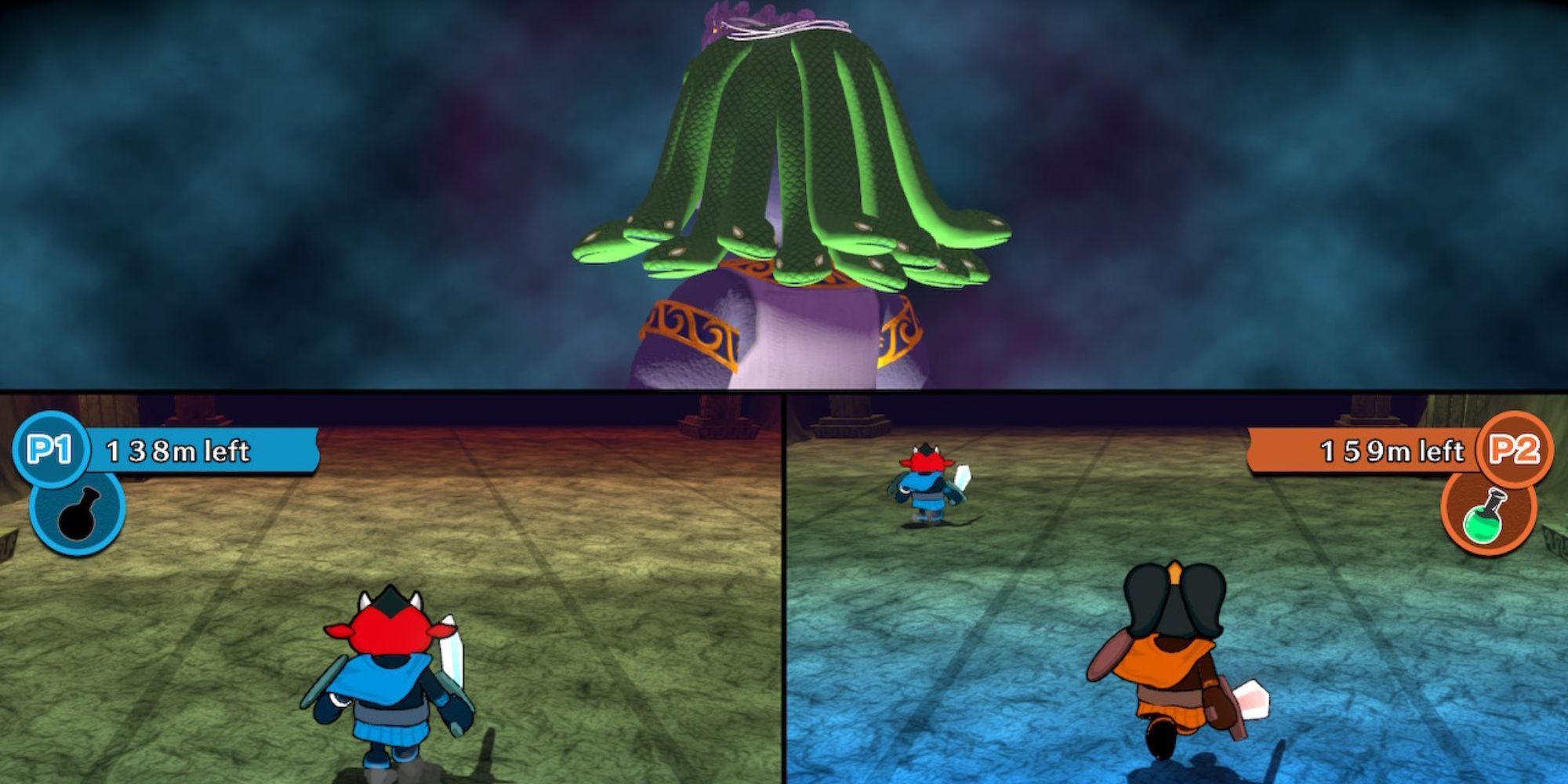 | | |
| --- | --- |
| Number of Players | Two Players |
| Difficulty | Medium |
Netflix's Squid Game had a major impact on pop culture after it premiered in late 2021, and its influence is still abundantly clear even in games like WarioWare. Medusa's March is essentially Red Light, Green Light, with a handful of microgames thrown in to keep you on your toes.
Related: Video Game Series That Should Be On The Playdate
You and a friend must move toward Medusa while her back is turned by holding a Joy-Con in each hand and moving them as if you were running. It sounds gimmicky, but it's a surprisingly tense mode that tests how well you can balance the adrenaline from the microgames to being patient with Medusa.
3
Listen To The Doctor!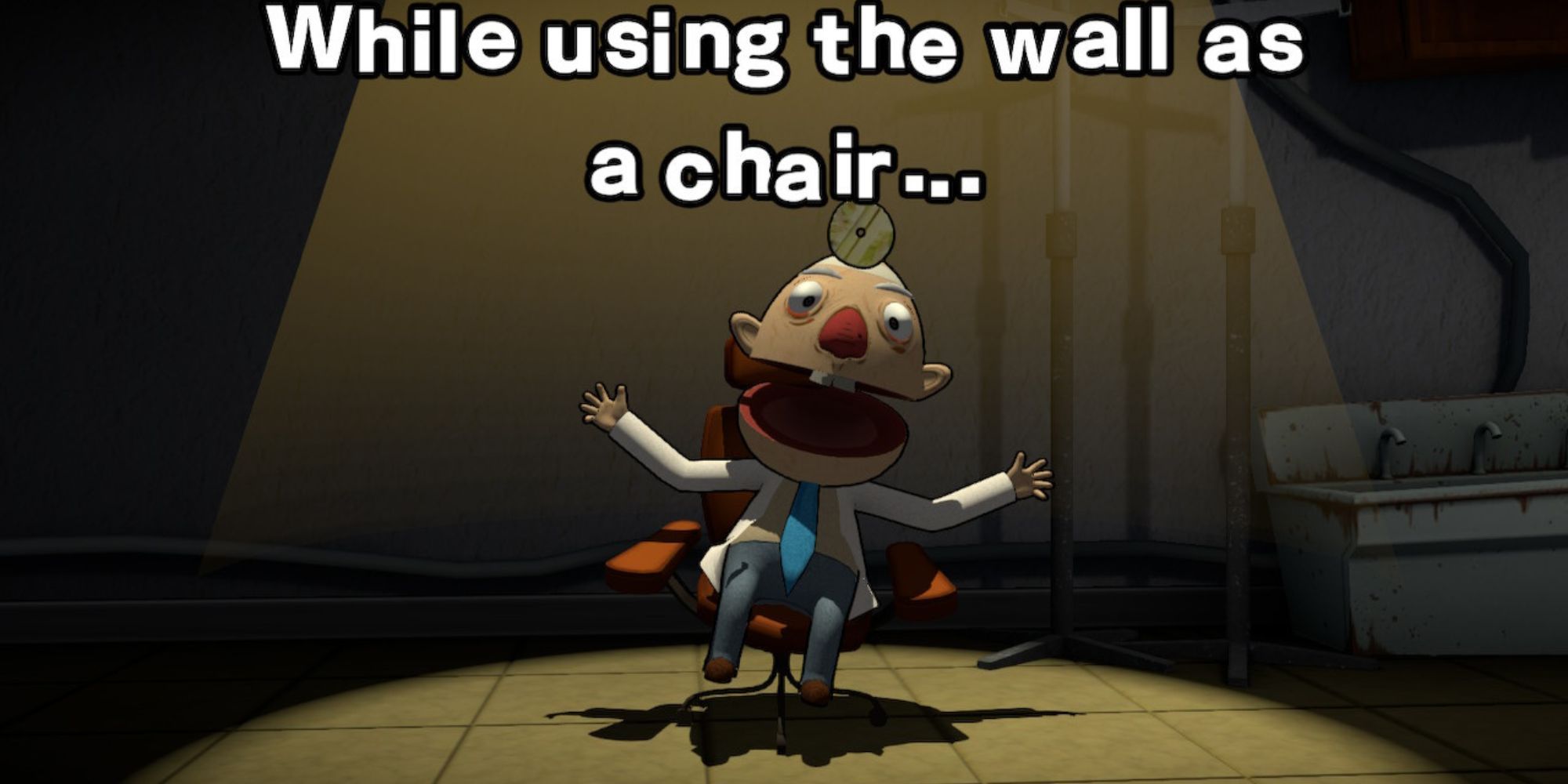 | | |
| --- | --- |
| Number of Players | Two to Four Players |
| Difficulty | Easy |
Listen to the Doctor is one of the best modes from Mega Party Games for the GameCube, and it's great to see it make a glorious return. Two to four players will need to play microgames, but they have to do them while performing strange actions like "bark like a dog" to earn points from their fellow patients. If you're looking for a silly night of shenanigans with some friends, Listen to the Doctor should always be your first appointment.
There are a ton of different commands, so it will be a while before you see the same ones pop up again. Whether you're shouting out the names of your favorite foods or positioning your body in a way you never knew you could, this mode is guaranteed to bring the joy of WarioWare to everyone involved.
2
Showdown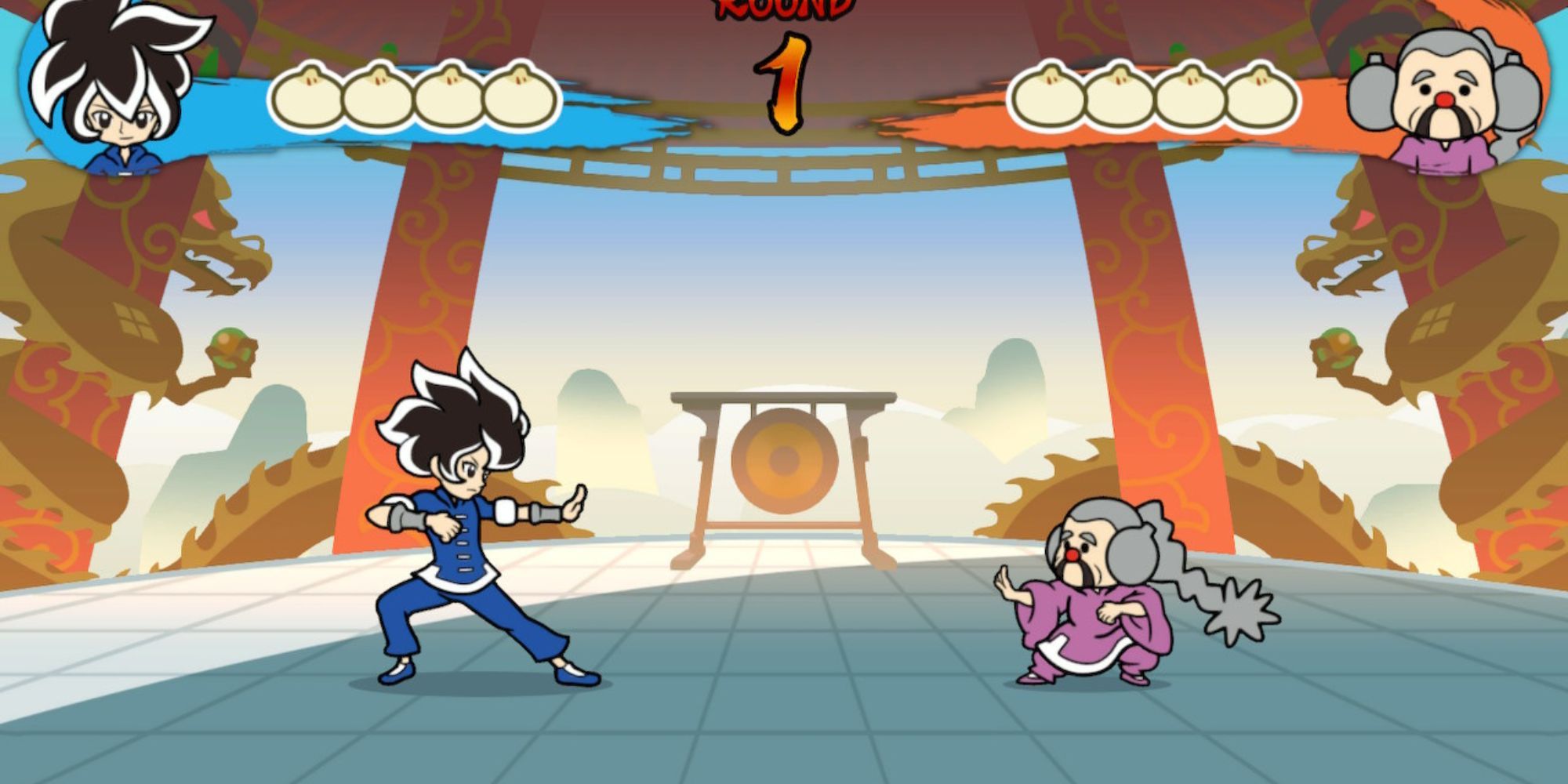 | | |
| --- | --- |
| Number of Players | Two Players |
| Difficulty | Easy |
Facing up the three friends in Go The Distance can be fun, but if you really want to test your skills against a competent opponent, Showdown is the mode that will prove who is best at dealing with the absurd. Starring Young Cricket and Master Mantis, the Showdown continues until one person is left standing after a flurry of microgames.
It might not be as gimmick-heavy as Medusa March or as silly as Listen to the Doctor, but Showdown strips everything away for a straightforward duel of speed and stamina. The microgames are the star of the game, and you can finally prove how masterful you are against a fellow WarioWare fan in this spectacular mode.
1
Story Mode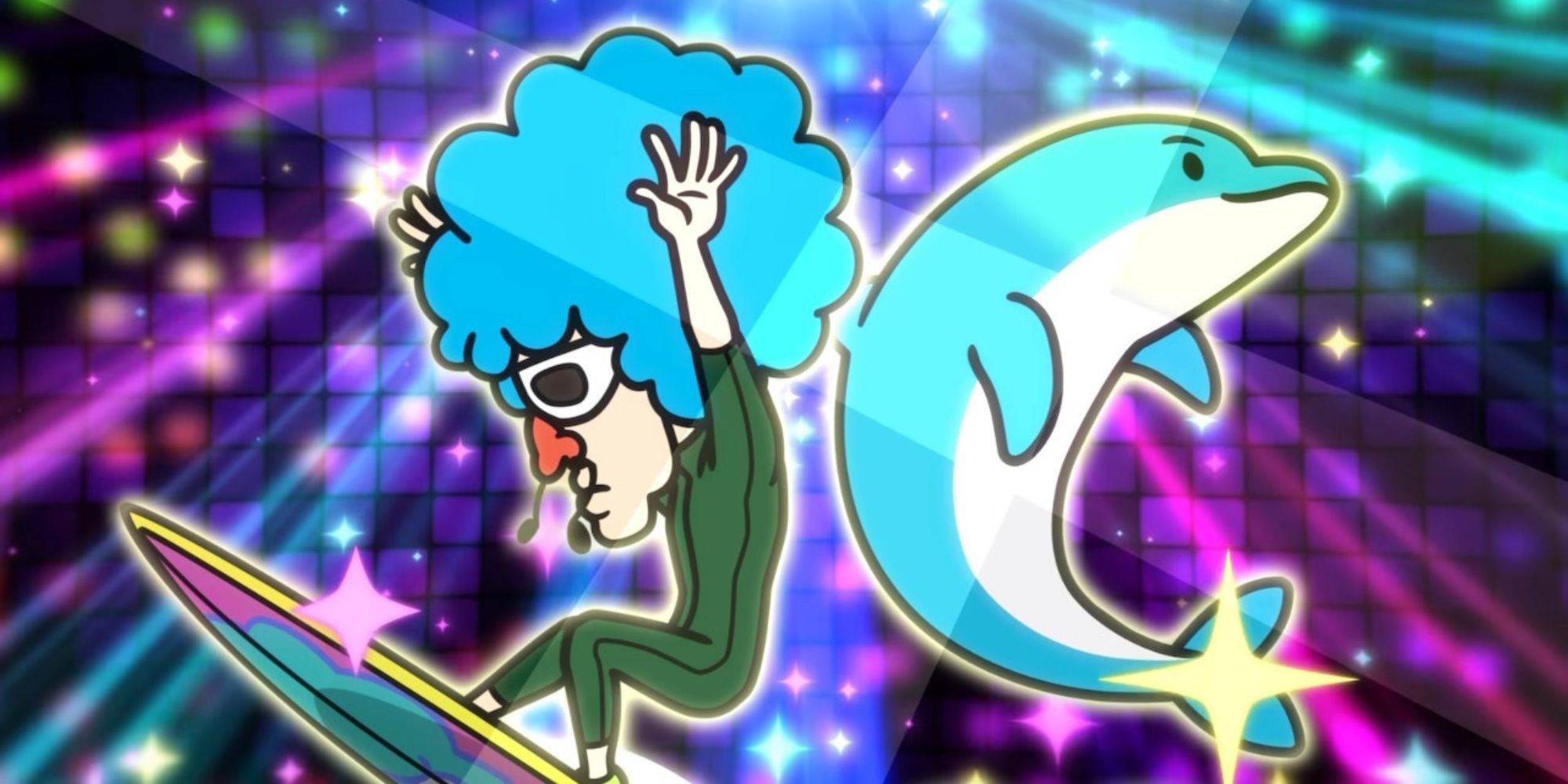 | | |
| --- | --- |
| Number of Players | One or Two Players |
| Difficulty | Easy |
The story mode in WarioWare: Move It! is colorful, hilarious, and full of memorable moments from the iconic cast of characters. It's not very long, but each cast member's story is full of surprises and excellent microgames you can experience alone or with someone by your side.
The presentation and humor throughout the Story Mode are consistently entertaining, and it even gets a little spooky during 9-Volt's chapter. It's hard not to smile the entire time you're playing through the game's story, especially when you have someone who looks just as silly as you by your side.
Next: Minigames That Could Theoretically Last Forever