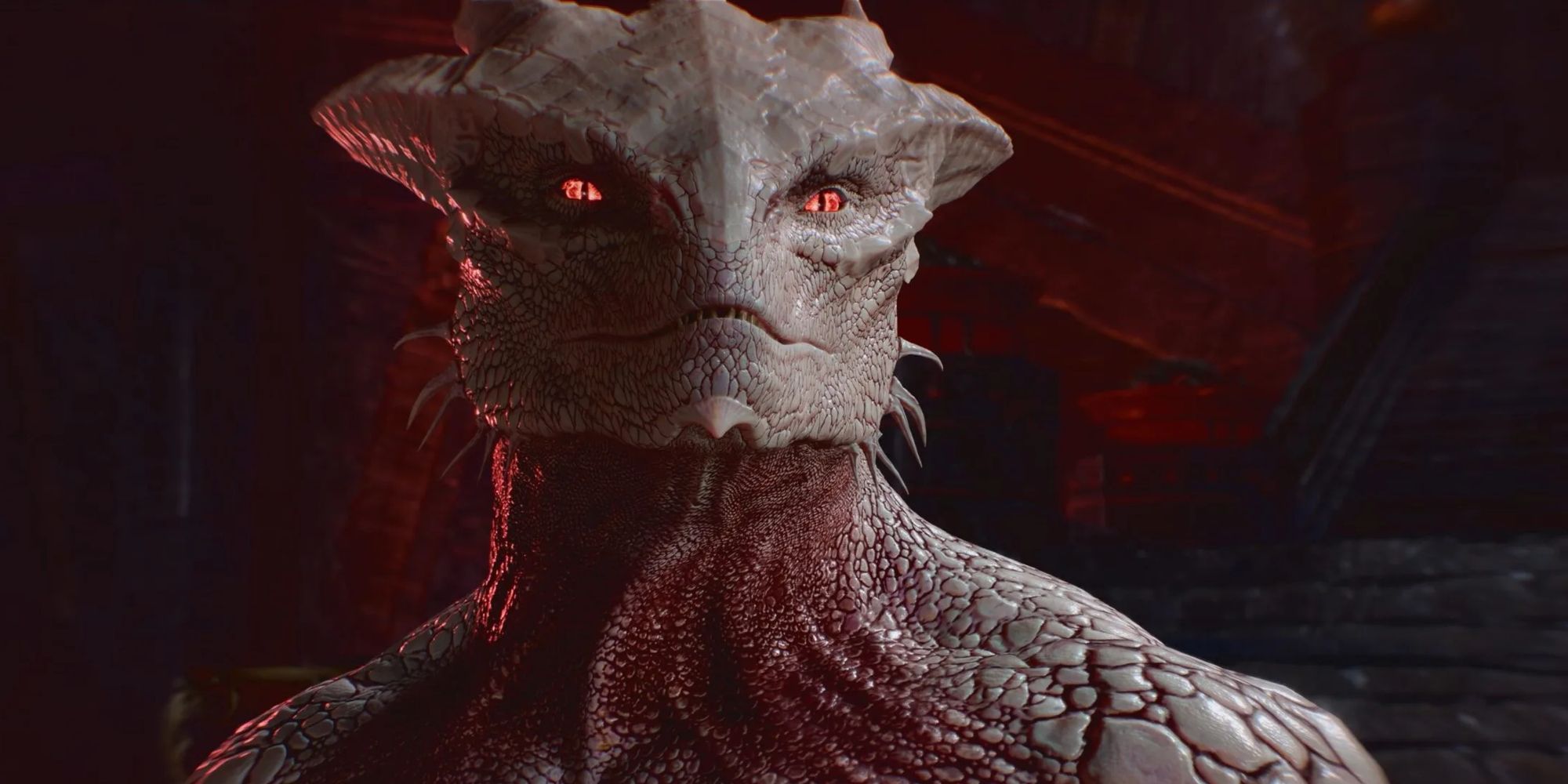 There's an unused ending for The Dark Urge ending tucked away in the files for Baldur's Gate 3 – and it's pretty goddamn nasty. The cut dialogue, which would have been part of a bad ending for the player character, shamelessly dives into the horror of the Dark Urge's roots, and definitively would have shocked players
Spoiler warning for The Dark Urge origin.So, if you're still reading but don't why the Dark Urge has their dark urges, it's because they're Bhaalspawn. That means that Bhaal, the God of Murder, is their dad. As you might expect, he's not a great pops, and frequently uses his kids for his own end. They're essentially resources to be used up for whatever evil plot he's scheming, and this is where the ending comes in.
In the unused ending, you would have disappointed Bhaal so much that he's decided to strip you of any autonomy or independent thought. In doing this, his only use for you is breeding stock, so you can create more Bhaalspawn to be used by your evil father.
That sounds bad enough, but if the dev notes are anything to go by, we would have been "treated" to seeing this in action during an epilogue. Some of the voice lines were actually recorded, so the ending got as far as having voiced narration. Content warning for all of that before we go any further.
In case the devs notes are a little hard to read, I'll go through them below as if I were selecting dialogue options, and combine them with the accompanying responses set out in the data. A few minor lines have been skipped, but you'll get the picture.
Narrator: As you awaken, your naked form aches with the exertions of coupling. Its effusions mingle with the cesspool around you. Your lover sleeps yet. The Urge has congealed in your mind and made of you a beast: a feral carcass with but a twitching knife- arm.
Player: When will it end? When will it end?
Narrator: Bhaal has use left for you. Following your failure, a new duty swelled within you: Sire a new legion of Bhaalspawn, and set them upon self-slaughter. Your progeny must succeed where you fell.
Gnoll: Rah. Hrrhn. You mate well. Mate like will die soon.
Narrator: With your holy mission came the power to commune with the beasts.
Player: (Screams).
Narrator: Your memory of last night's act is absent. In the moment of mounting, your mind emptied itself, and you could think only of Bhaal. The gnoll's rump seemed to become his Temple's graven altar where you once led worship.
Gnoll: Quit stirring. Want sleep. Done with mate.
Narrator: Bhaal demands the birth of a horde. On your back in your septic nest, were you to encounter fifty a night, it would still not be enough.
Player: Think me not a slave to mere nature: the children will be most beautiful.
Narrator: So you wander out alone to the rancid wastes, looking for the next creature who will accept your diseased embrace. What delights will you plumb next? Displacer beasts? Worgs? Carrion-crawlers?Thus you shall spend the rest of your days rutting, the lash of Father's disappointment the only thought in your rat's mind.
Well, how are we feeling after all that? Violently ill? Yeah, I'm guessing that's what they were going for.
The story of Baldur's Gate 1 and 2 deals with the aftermath of the Time of Troubles, with all of Bhaal's original Bhaalspawn coming of age.
Fear not, you don't have to worry about accidentally getting this ending in Baldur's Gate 3. It's been removed entirely, and these lines were only found through datamines. You can still get an ending where you fail and in doing so, ensure that the Urge will take you over completely one day, but we never get to see that happen. Instead, you're more likely to find yourself shutting down the Bhaalist plot, or taking over the cult for yourself.
Alas, this ending is perfectly in keeping with Bhaal's behaviour. One bit of nastiness that made it into the game is Orin's parentage, which is uh, interesting. Basically, Sarevok settled down with someone and had a daughter. He then decided that he ought to have another child with his daughter, thus spawning Orin. And Bhaal was all about that. Lovely fella.
We'll have to wait and see if this ending is reimplemented in a future patch. Updates already gave us an extended epilogue for Karlach, so who knows? Well, it gives us a good reason to resist the Urge at all costs.
Next: Baldur's Gate 3 Is A Confidence Builder