Quick Links
How Do Sub-Personas Work?
How To Use Sub-Personas To Your Advantage
Leave everything you thought you knew about Persona-wielding back in Persona 5 Royal, because in Persona 5 Tactica, each member of the Phantom Thieves is able to use a secondary Persona. No longer is Joker the only wild card in the group – he and everyone else can skillfully use Sub-Personas to enhance their skills.
RELATED: Persona 5 Tactica Review – Goodbye For Good From The Phantom Thieves
The caveat is that every Thief can only use one Sub-Persona at any given time, requiring you to think strategically about how best to enhance their capabilities, give them new skills, or impart stat boosts to help them through the toughest fights in the Kingdoms ahead.
How Do Sub-Personas Work?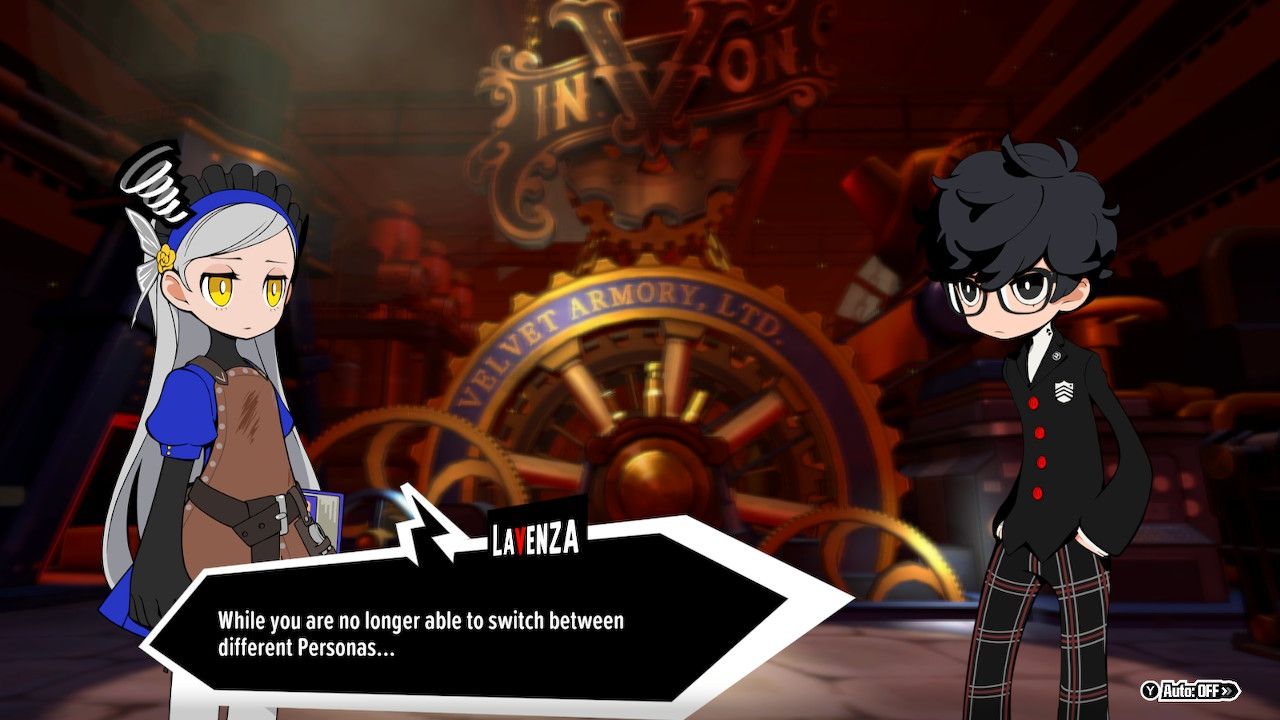 In the canonical Persona 5, it was only Joker who could use the Wild Card ability to play host to up to a dozen Personas at once. Now, however, Persona stock works differently in P5T.
In Persona 5 Tactica, though, every Phantom Thief can have more than one Persona, just not to Joker's previous capability. Now, every Thief – Joker included – can now have one additional Persona per teammate equipped for battle.
When equipping a Sub-Persona onto a Phantom Thief, that Thief will then have access to a handful of additional Persona skills during each battle.
These additions can grant access to things like support skills, passive skills, or elemental damage types that your teammates may not have had access to with just their primary Persona. No longer do you need Joker to cover any holes in your armor – now, that job can fall to everyone.
Like Personas in the core games, Sub-Personas are fused in the Velvet Room, which now operates a bit differently than in the main series. You receive new Personas after major battles, permitting all manner of new Persona fusions as you progress through the game.
After creating a small arsenal of Personas, you'll then need to manually equip Sub-Personas for each teammate.
This can be done in the Velvet Room either directly after fusion or immediately before a battle. Teammates with Sub-Personas have a gear next to their name on the "Equip a Persona" screen.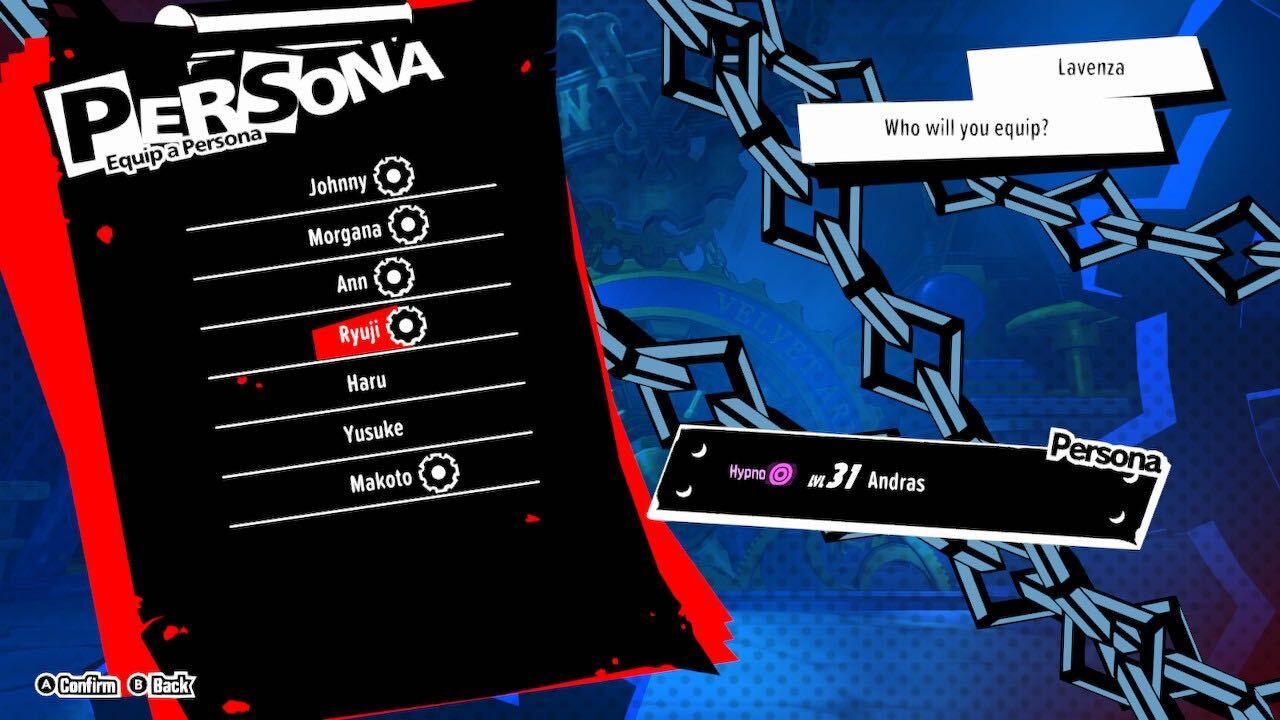 With all the variations available, always check your team's Sub-Personas before battle to optimize their damage output for the fight ahead, especially if you're swapping out teammates between battles.
You can withdraw Sub-Personas again to re-equip them or use them again in new fusions, but it's always worth it to ensure you have high-level Sub-Personas, since they'll often have better moves and stats.
Do your best to use stronger Sub-Personas as you progress through the game, carefully splicing important skills from parent Personas into new fusions to carry forward strong skills and sharpen any others.
RELATED: Best Tactical Strategy Games For Beginners
How To Use Sub-Personas To Your Advantage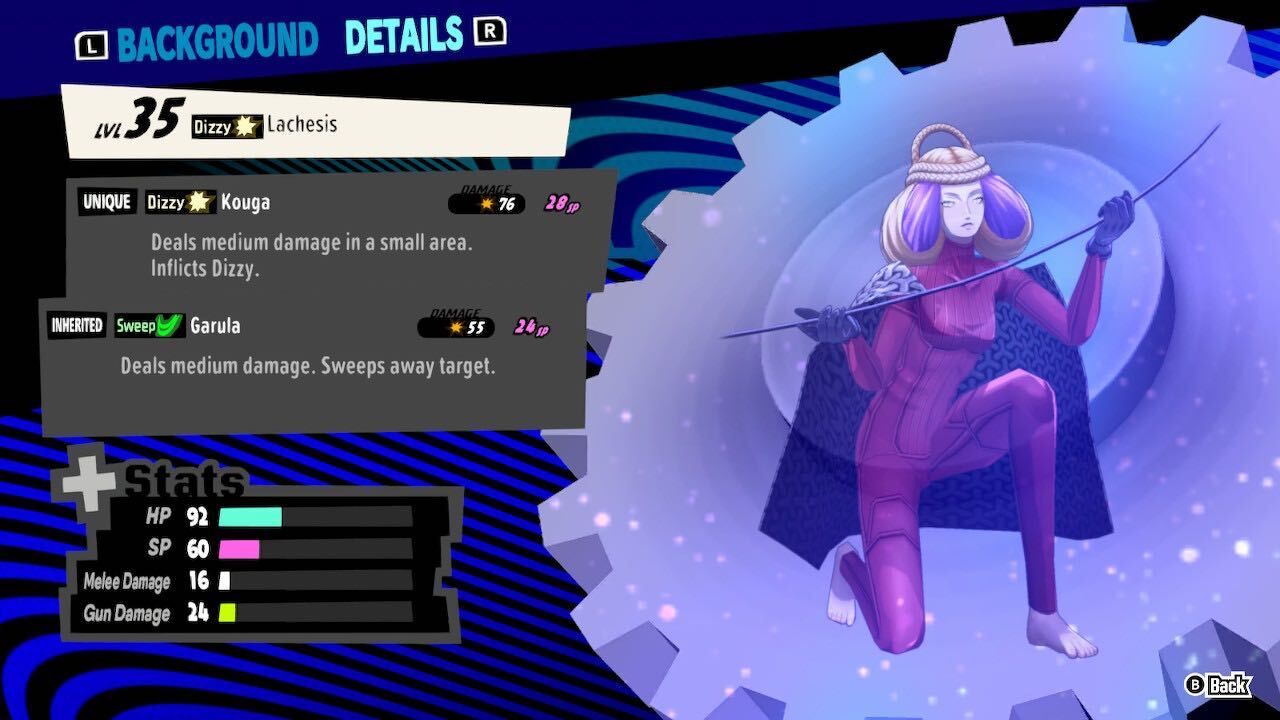 Offensively: Access Additional Elemental Or Status Damage Types
If you're trying to spread the wealth with damage types in Persona 5 Tactica, you're in luck – Sub-Personas mean every character can access every elemental damage type and status ailment.
No longer are you limited to fire on Ann and ice on Yusuke, locking specific teammates into battle when their elemental damage is needed. Stack damage-dealing moves of various elements onto any character you choose to diversify your damage output.
The same goes for status ailments, too – these double-sided damage moves can be critical in making enemies dizzy, forgetful, burned, or any other status that can impact their moves and damage output on their turn.
This allows you to cash in on latent perks for different teammates without sacrificing damage output, since you can diversify who's dealing what types of damage.
Your teammates will always have their main Persona and will always have access to their basic sets of moves. Sub-Personas simply offer additional skills, permitting the stacking of elements.
Don't be afraid to create Sub-Personas that cover damage types that other teammates may be using innately. You won't always have a teammate with that innate element on the field, so being able to cover that type of damage with or without them is always a good idea.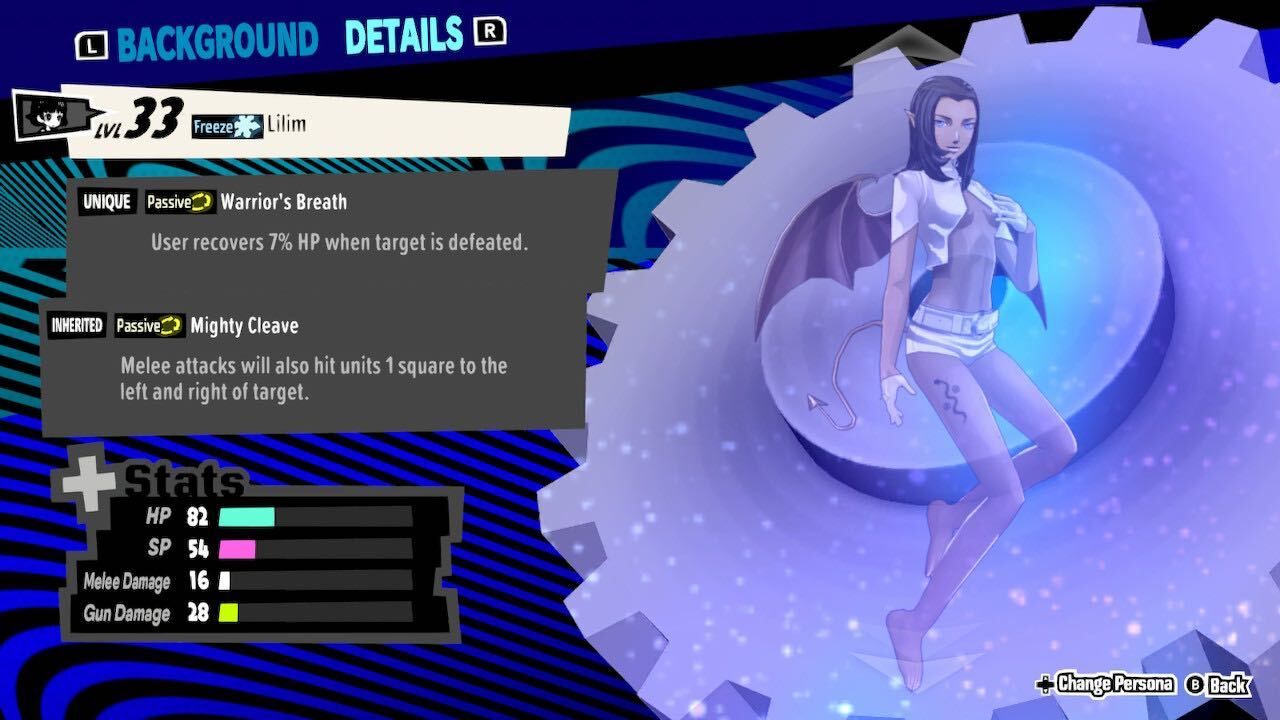 Defensive: Healing, Support, And Passive Skills
Support teammates are pretty pivotal to team setups in the Persona universe, and P5T falls into the same vein – by equipping certain Personas, you can double down on making a teammate more defensive and supportive than offensive.
With Sub-Personas, anyone can access these skills, meaning you'll have some variation on who your healers are. Another perk of this is that you can swap out Sub-Personas to change who your support teammate is depending on the battle, as you'll earn assorted perks for having different teammates on the field.
With Sub-Personas, you're no longer limited to building up just one of your teammates. For example, it may be a good idea to give these skills to teammates who can move the furthest, as their support will likely be needed across the board.
Futaba is able to chime in sporadically with healing support, but for tougher missions or gameplay on higher-difficulty settings, having a healing move in your arsenal isn't a bad idea.
It's also always worth it to consider passive skills when choosing a Sub-Persona to equip for the battle ahead. Some of them offer perks to that teammate at the end of the turn, with things like additional damage output, reduced damage intake, HP or SP replenishment, and more on the line.
These perks only apply to the character with this Sub-Persona equipped unless stated otherwise.
If you're comfortable with a character's natural damage output, stack your stronger teammates with passive skill Sub-Personas to give them these extra battle perks. Don't waste time giving them more offensive moves if your desired damage output is covered, and lean into passive skills instead.
NEXT: Are The Persona Games Related?