By the time you reach your second quest in Persona 5 Tactica, you'll likely think you've got a handle on things, but this optional challenge is here to shake things up and test your knowledge. Here, you need to get Erina across the board to the end goal – but the caveat is that you only have one turn to do it.
RELATED: Persona 5 Tactica Review – Goodbye For Good From The Phantom Thieves
String together careful One More attacks and use your teammates to kick enemies from Cover so Erina can hit them and continue to move forward. Quest Two in Persona 5 Tactica is fairly challenging, but we're here to help.
Quest Two Overview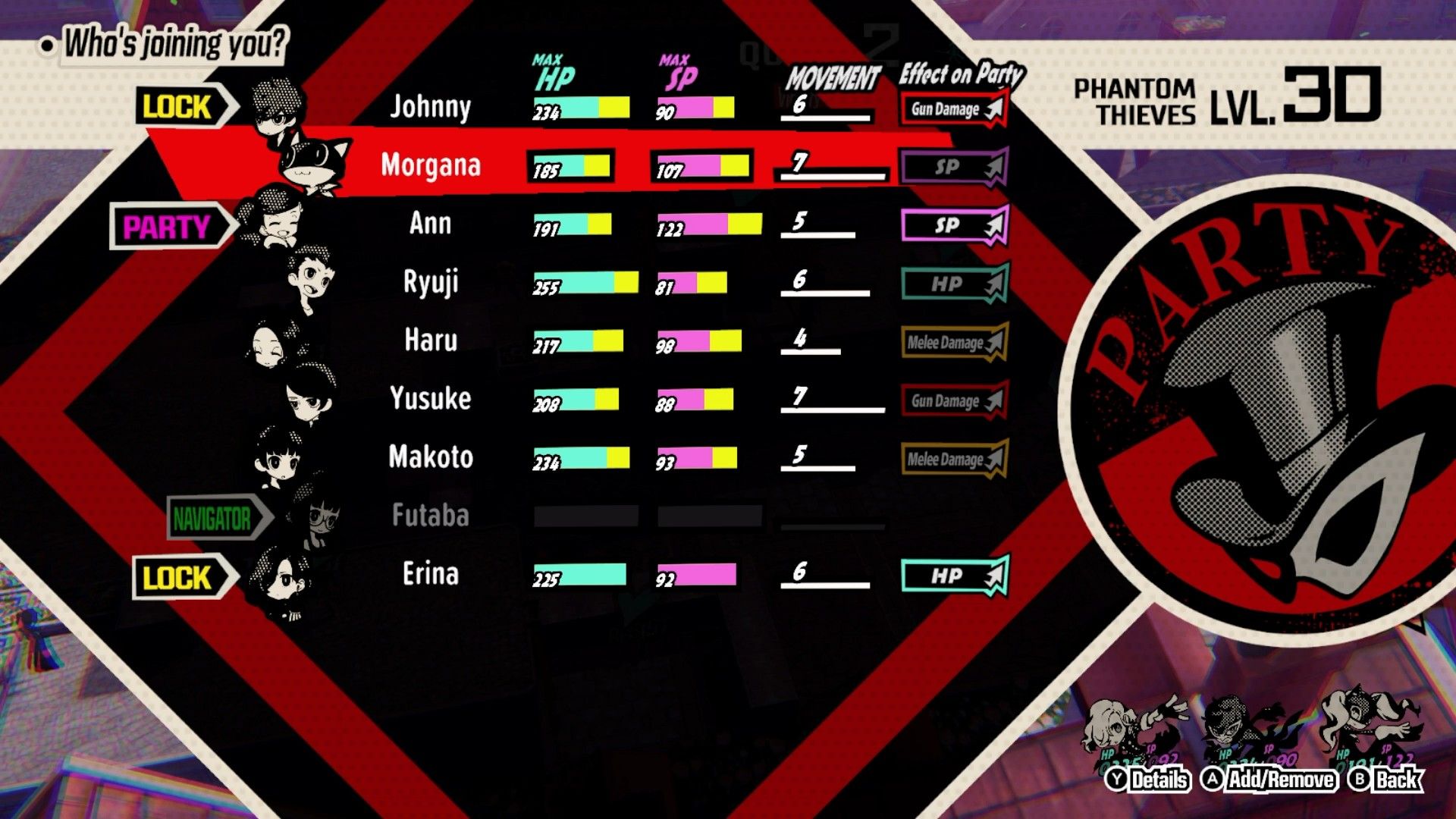 Main Task

Get Erina across the board to the goal in a single move.

Unlocks

As you work your way into Lady Marie's castle.

Notes

Do not end your turn without getting Erina to the goal.
Break enemy Cover to help Erina get through the stage.
Rely on One More attacks to expand Erina's movement range.
You can bring a third Thief, but Joker is enough to get the job done.
Recommended Party
For Quest Two in Persona 5 Tactica, you're not given all that much choice in your party – you have to use both Erina and Joker, and they'll both be in set spots on the board.
This means you'll have the third spot to handle on your own, but following the method below doesn't use a third party member at all, meaning you can bring anyone you'd like.
In general, you'll need to use elemental damage to break enemy Cover to exploit a careful string of One More attacks, but our walkthrough uses only Erina and Joker to complete Quest Two.
How To Finish Quest Two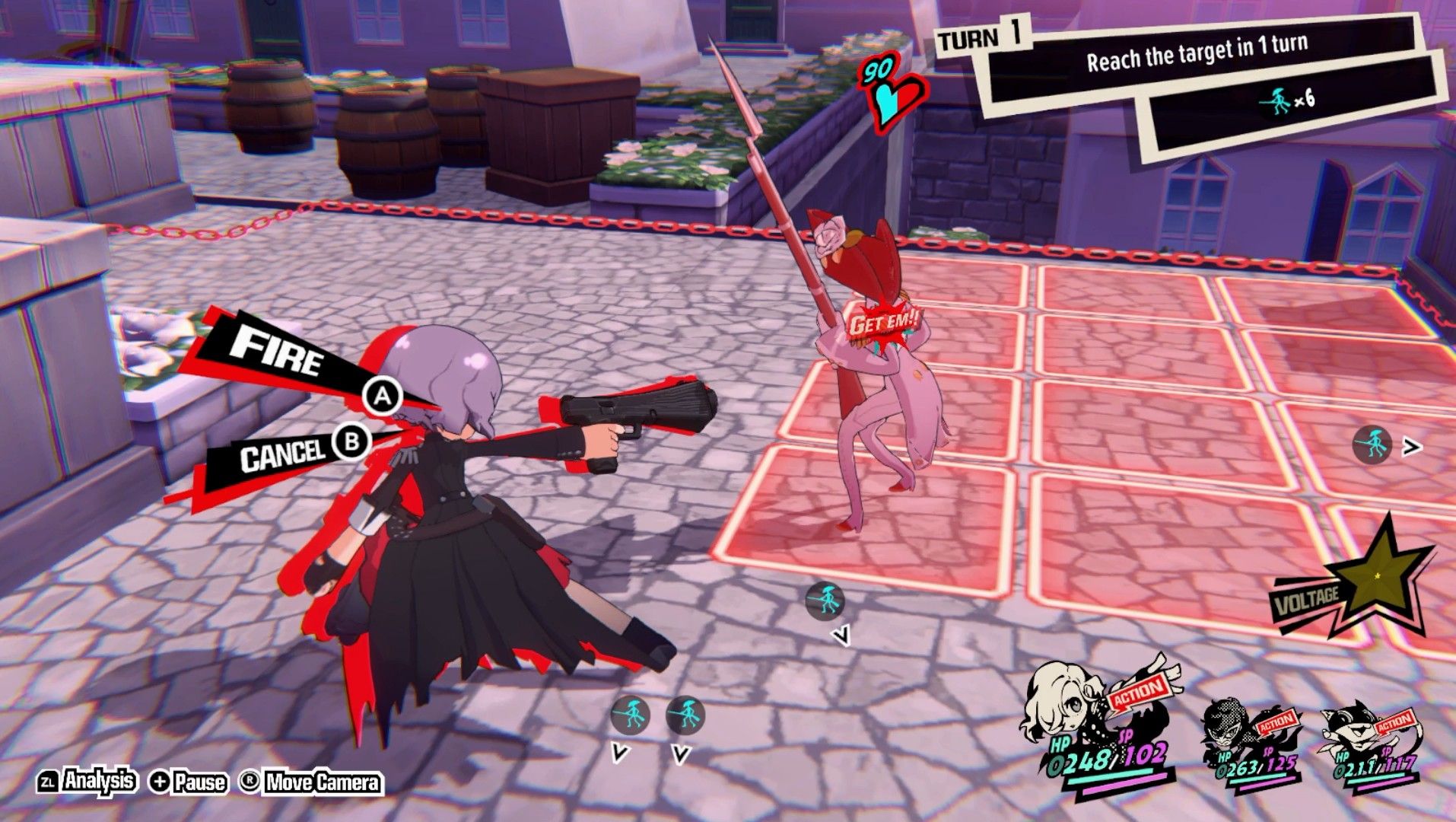 Your overarching goal in Quest Two of P5T is to get Erina to the goal in one turn. Because of this limitation, you'll need to make excellent use of One More attacks, sweep damage, Cover, and more.
The third Phantom Thief and Joker will both be on the upper levels of the stage, while Erina starts on the upper level but needs to end up at the goal on the ground level on the far side of the board.
The first step after the beginning dialogue after starting the Quest is the easiest. Have Erina walk up to the shadow on the same level she's on. When she's in an adjacent tile, since this enemy isn't behind cover, shoot them to earn your first One More.
Bring Erina down the ladder, but to have her continue past this movement limitation, switch to Joker. He'll have two shadows in front of him, one of which is behind Cover. Walk up behind these shadows and have Arsene use Eiga on both shadows.
Though this does activate a Triple Threat, ignore the Triple Threat outline for now. Instead, the shadow by Joker that was behind Cover is exposed, so focus up there. Have Erina use Partisan on the shadow that's out from behind Cover for another One More.
Erina can now run up past the shadow on the level beneath Joker, but this shadow is behind Cover and won't give Erina the one more she needs if she tries to hit it herself.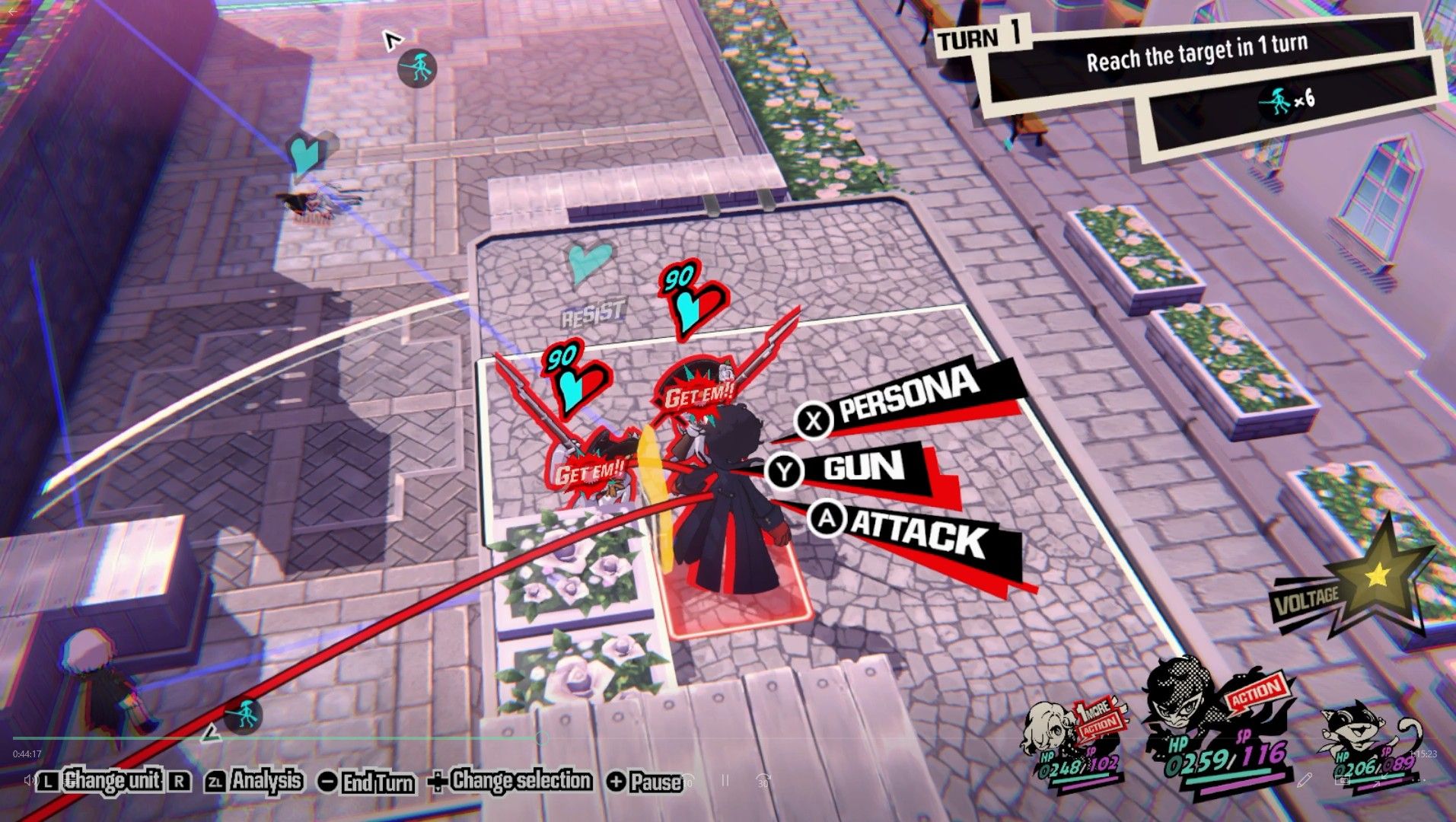 To get the shadow out from Cover, you'll need to have Joker once again use Eiga on the shadow at ground level with the One More he got from downing one of the shadows up top.
Now that this shadow is no longer behind Cover, Erina can once again use Partisan on the shadow Joker just hit to continue her string of One More attacks.
The final step is to bring Erina up as far as she can go against the left wall where your third party member has been hanging out. From here, she should be able to hit the defenseless shadow on the highest level with Partisan to take advantage of it being without Cover.
Doing this provides exactly the amount of distance Erina needs to cover, so send her over to the end goal to complete Quest Two in P5T!
Though Quests unlock at set points in the story, you can do them at any time. If you're truly struggling with a Quest in Persona 5 Tactica, you can always circle back to it.
NEXT: Best Tactical Strategy Games For Beginners