The latest trailer for Pokemon Concierge dropped this week, and it's the first pocket monster project in years that has made me want to make like a Wooper by the water and take a dive back into the series. When the miniseries hits Netflix on December 28th, I'm fully planning to take a page from its blissed out Pokemon patrons and kick back, relax, and Panpour myself a tall drink.
Though my heyday with Game Freak's series was the early to mid aughts, I've dabbled a few times since. I made it about halfway through Pokemon Black years after its release. I finished Pokémon Sword back in 2019, and had an okay time with it. I borrowed Legends: Arceus from the library for a few weeks, and thought it seemed fine. All of those experiences made me feel the way I think a lot of old-school players feel when they come back to the series after a while: like it hadn't evolved nearly enough in the decade that I'd been away.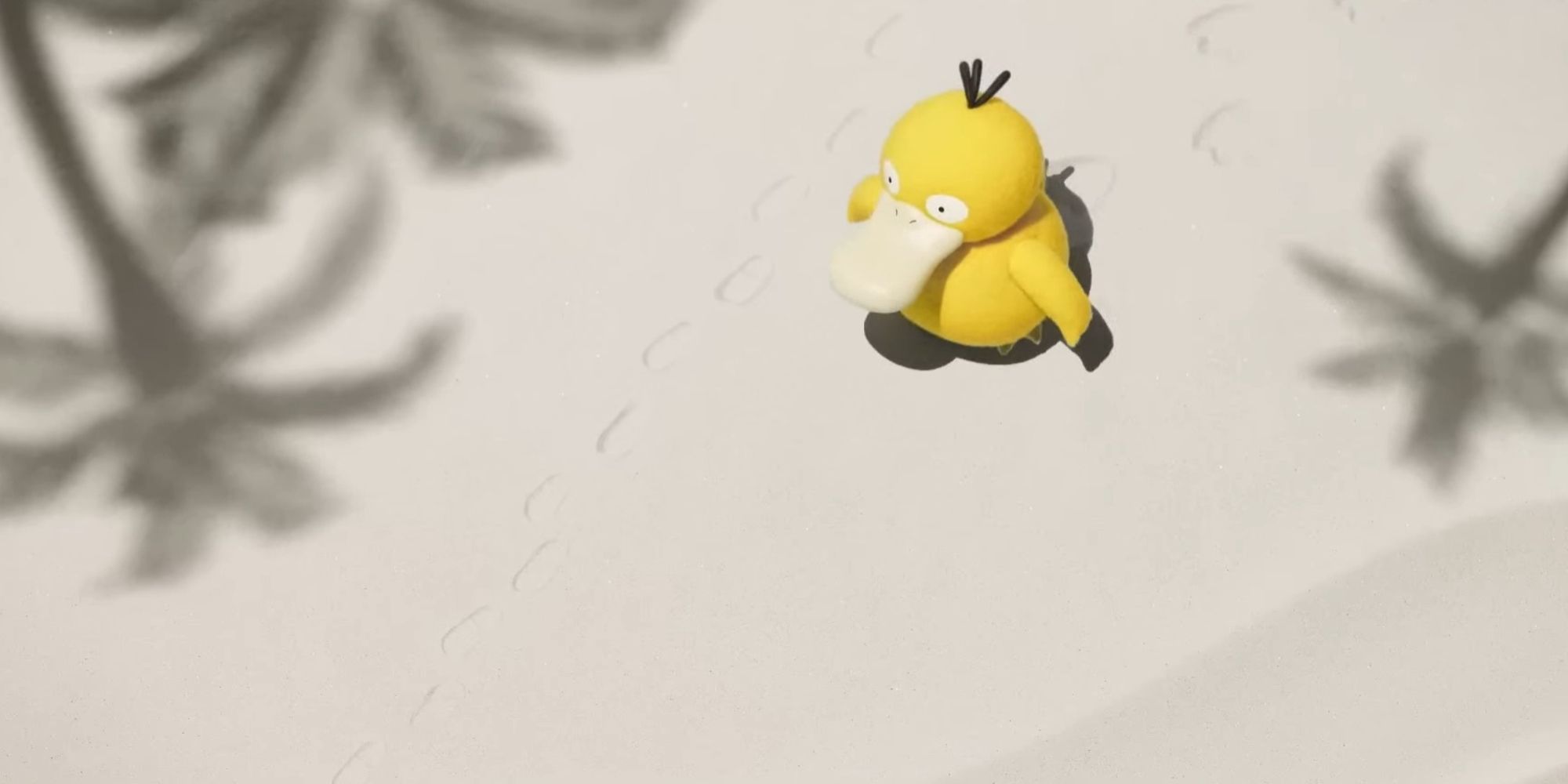 The most I've enjoyed anything Pokemon related in the (at least) 17 years since I last loved one of the games has to be Pokemon Detective Pikachu. Rob Letterman's 2019 live-action film tapped into a few of the same things that also make Concierge look so exciting.
For one, both Detective Pikachu and Concierge give the world of Pokemon some texture, eschewing the smoothly polygonal renders the games have used for their 3D models since Pokemon Stadium. Instead, these Pokemon look tactile. In Detective Pikachu, the creatures were still created using CGI, but had realistic fur, scales, and feathers that made the pocket monsters pop. Letterman also shot on film, a decision that gives the image a bit more texture, too. Concierge doesn't have quite the same variety in its materials. Most of the Pokemon appear to have fuzzy felt skin or molded plastic parts. But, as a fan of Wes Anderson's stop-motion films (and the medium in general), I really like being able to tell that the thing on screen actually exists.
Showing off a new corner of the world — a city drenched in neon, with rain-slicked streets — was part of what made Detective Pikachu exciting. And Concierge, similarly, takes place in a setting that hasn't gotten much attention in the games or anime: a Pokemon resort on a tropical island. The Pokemon games and anime have typically been laser-focused on one kind of story: the trainer narrative. When you start a mainline Pokemon game, you can expect to be a kid living at home who picks a Pokemon companion at the nearby lab, then sets off to beat eight trainers before taking on a final challenge. But, Detective Pikachu wasn't about that. It was set in Ryme City, a metropolis where Pokemon battles are illegal, meaning man and 'mon live together in harmony. Instead of being a slow-motion hero's journey, Detective Pikachu was a noir.
Concierge, meanwhile, seems to be a simple story with stakes no bigger, as the trailer's YouTube description puts it, than its protagonist Haru "gradually discover[ing] herself" as she plays with and pampers Pokemon. It looks to be a slice-of-life about learning to take care of yourself by taking care of Pokemon. After decades of becoming the very best like no one ever was, Haru's mission sounds pleasantly low stakes.
NEXT: Forget Mario Maker, Give Me Pokemon Maker