Disney Lorcana's Rise of the Floodborn expansion is finally here, bringing 204 new cards to double the pool of available options for your decks. Unfortunately, with tight allocations and enormous demand, it might be difficult for a lot of players to get a hold of product right now. While the big box launch on December 1 and the upcoming reprint of The First Chapter and RotF will help make cards easier to find, many of us will still be playing our decks from last season for a while as we slowly build up a collection of cards from the new expansion.
The good news is that it's likely many of the top performing cards from the previous meta will still be competitively viable in the new season. New deck archetypes that utilize bounce strategies, discard, and the new Resist keyword will enter the meta, but your favorite deck from TFC isn't automatically going to be useless either. A lot of the most popular decks can be enhanced with a few cards from Rise of the Floodborn. You don't need much to make some major upgrades to your current deck using the new cards. Here are five of the most popular decks from The First Chapter and the cards you should look for to give them a nice upgrade.
Ruby/Emerald Evasive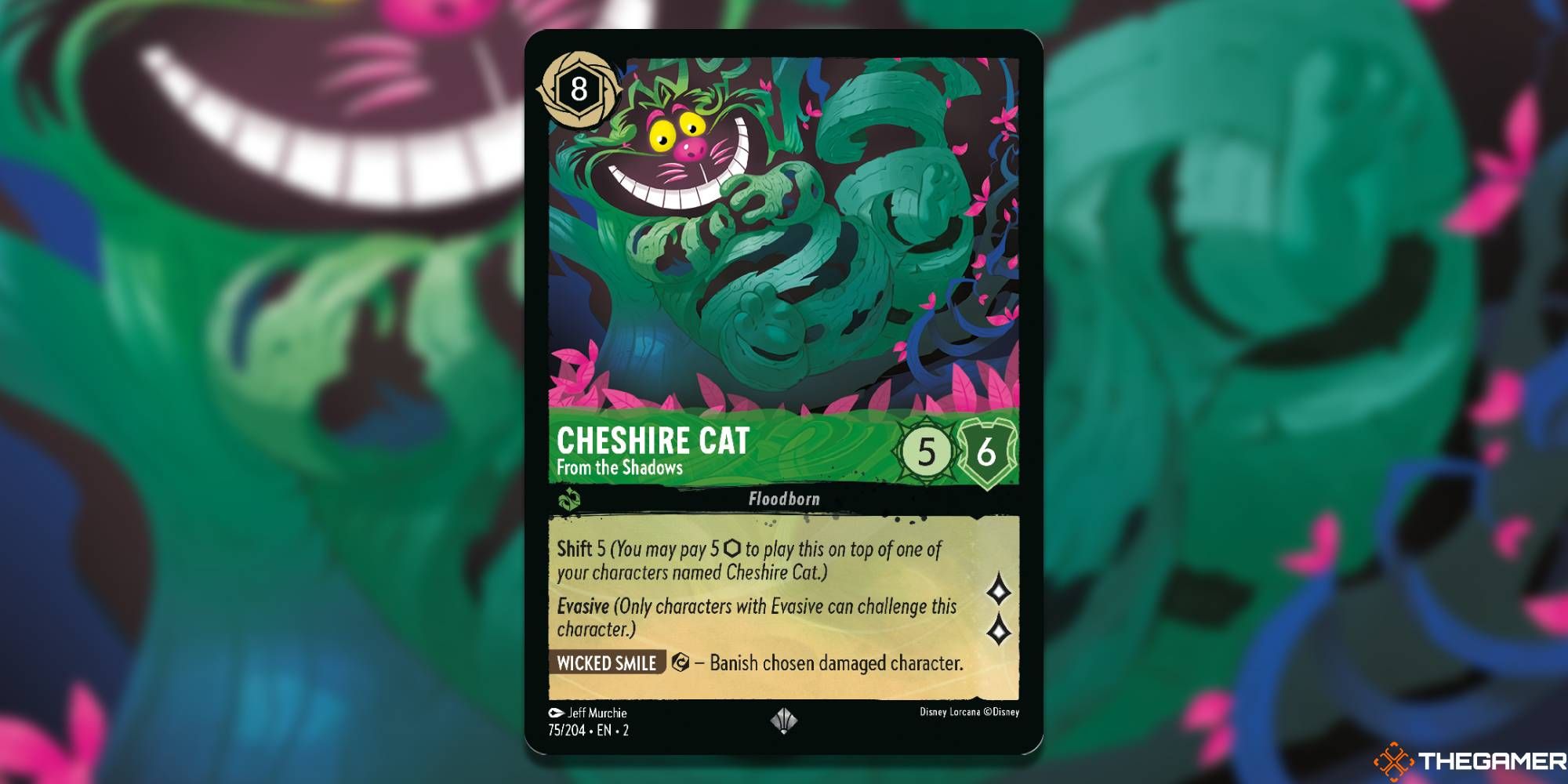 The Ruby/Emerald Evasive deck is a great budget option that builds on the starter deck with cheap characters that can quickly overwhelm your opponent. While there are a lot more answers to Evasive now thanks to new cards like Cruela De Vil, Fashionable Cruiser and Li Shang, Archery Instructor, an aggressive Evasive-focused deck still has some favorable matchups.
If you're looking to enhance your Evasive deck, Emerald has some great new options. Ray, Easygoing Firefly is a common card and solid option for your five-drop slot that can replace Mad Hatter or even Kuzco if you don't have a full set. If your opponent has already used their removal resources to get rid of your cheaper Evasive threats like Peter Pan, Pongo, or Tinkerbell, Most Helpful, Ray can easily win games if left unchecked.
Related: So Who Is Rise Of The Floodborn's Big Tink?
Ratigan, Criminal Mastermind is another new Emerald Evasive, but with only one Willpower this character can be easily disposed of before you get a chance to quest with him. You may, however, want to consider Cheshire Cat, From the Shadows, a super rare with the powerful ability to banish a chosen damaged character. At eight ink this is more expensive than most cards you would normally run in this deck, but its ability to shift for just five makes it potentially viable.
Other cards to consider for this archetype include Bounce, which synergizes well with Genie, on the Job, and Flynn Rider, His Own Biggest Fan, which can shift onto the Flynn Rider, Charming Rogue you're probably already using. Minnie Mouse, Stylish Surfer is a better aggro card than both Peter Pan, Never Landing and Fidget, Ratigan's Henchman, and Peter Pan's Dagger is a no-brainer for any Evasive-focused deck.
Amber/Steel "Steelsong"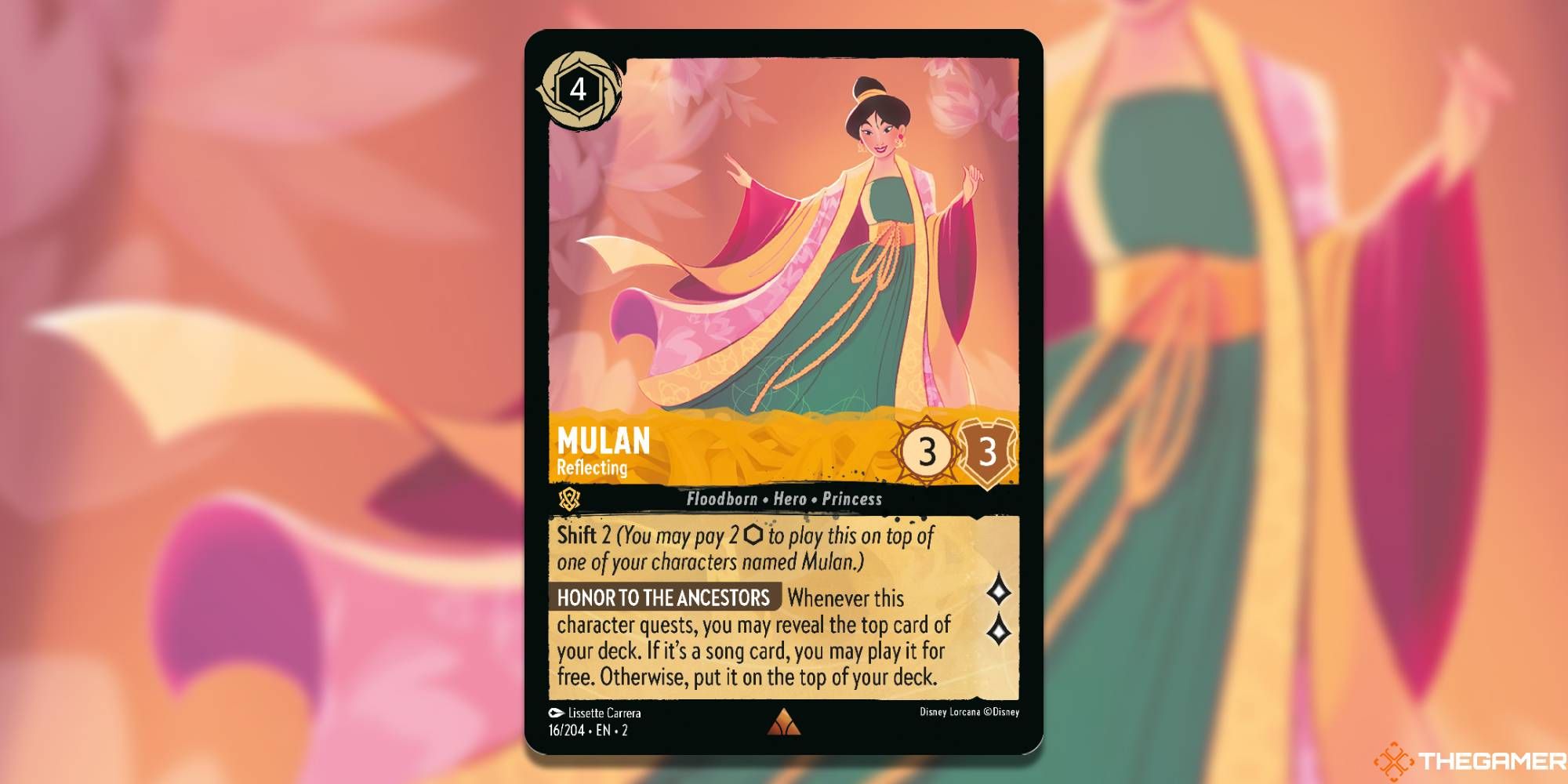 Amber/Steel is a top-tier deck from the previous meta that specializes in strong card draw, tough-to-remove characters, and developing wide board states. There's a good chance this one will continue to be the top deck in the new meta thanks to all the tools it received in Rise of the Floodborn.
Christopher Robin, Adventurer is a formidable threat for this deck that already wants to build a board with multiple characters thanks to Stitch, Carefree Surfer. He is vulnerable while exerted, but he has so much potential for free lore that it's worth the risk to play him.
Mulan, Reflecting is another great addition to this deck that uses lots of songs, and she can let you play a Grab Your Sword Be Our Guest for free. There's a lot of new songs worth considering, including World's Greatest Criminal Mind – Amber's most valuable new removal tool – and Zero to Hero, which will allow you to get your Stitch, Carefree Surfer and Christopher Robin, Adventurer down sooner. Strength of a Raging Fire is better than Smash in this deck, so you can make that swap as soon as you get it.
You could also look at Let the Storm Rage On, which you can even use to damage your own character and set up Rapunzel, Gifted With Healing, Cinderella, Stouthearted; Hercules, True Hero; and Mouse Armor, which is a solid card for any Steel deck. Beast, Tragic Hero will let you draw two cards at the start of your turn instead of one, which seems pretty darn useful to me.
Amethyst/Ruby Control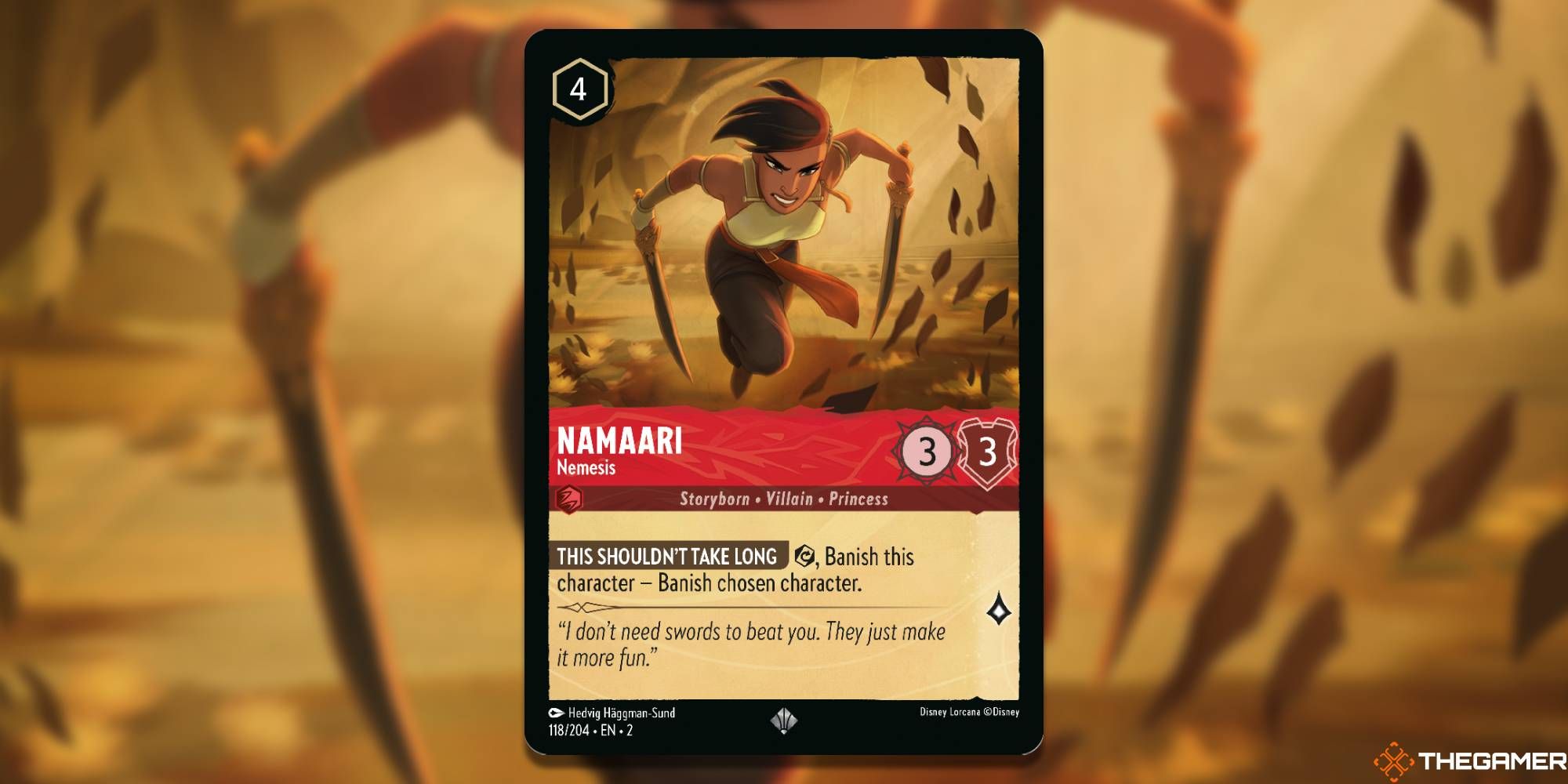 The Big Bad of The First Chapter has plenty of new tricks in the RotF era, not that it needed them. This formidable control deck has some new threats from some of the more aggressive and discard-focused decks that will soon crop up, but it's unlikely that we'll see this archetype fall out of the meta anytime soon, especially with so many new tools that help it maintain control of the board.
Felicia, Always Hungry is a good alternative, or even complement to Gaston, Arrogant Hunter that will help this deck stabilize earlier than before. Lady Tremaine, Imperious Queen can be an answer to Ward characters like Kuzco, Temperamental Emperor that have always been difficult to remove. There are new rush options like Mulan, Soldier in Training, but Namaari, Nemesis might be a better control option for this deck. Ratigan, Very Large Mouse is also going to be a useful control tool that will allow you to challenge characters the same turn they're played, before they have a chance to quest.
Shere Khan, Menacing Predator is a fantastic complement to control, which uses cards like Maui, Hero to All and Aladdin, Heroic Outlaw to challenge often and control the board. Shere Khan will help control decks earn lore more consistently and set up a big game-winning Elsa, Spirit of Winter turn.
For other ideas, check out Go the Distance, Dinner Bell, Pinocchio, Talkative Puppet; I'm Stuck, Croquet Mallet, and The Sorcerer's Spellbook, since this deck tends to have lots of extra ink to spend each turn.
Emerald/Sapphire "High Five"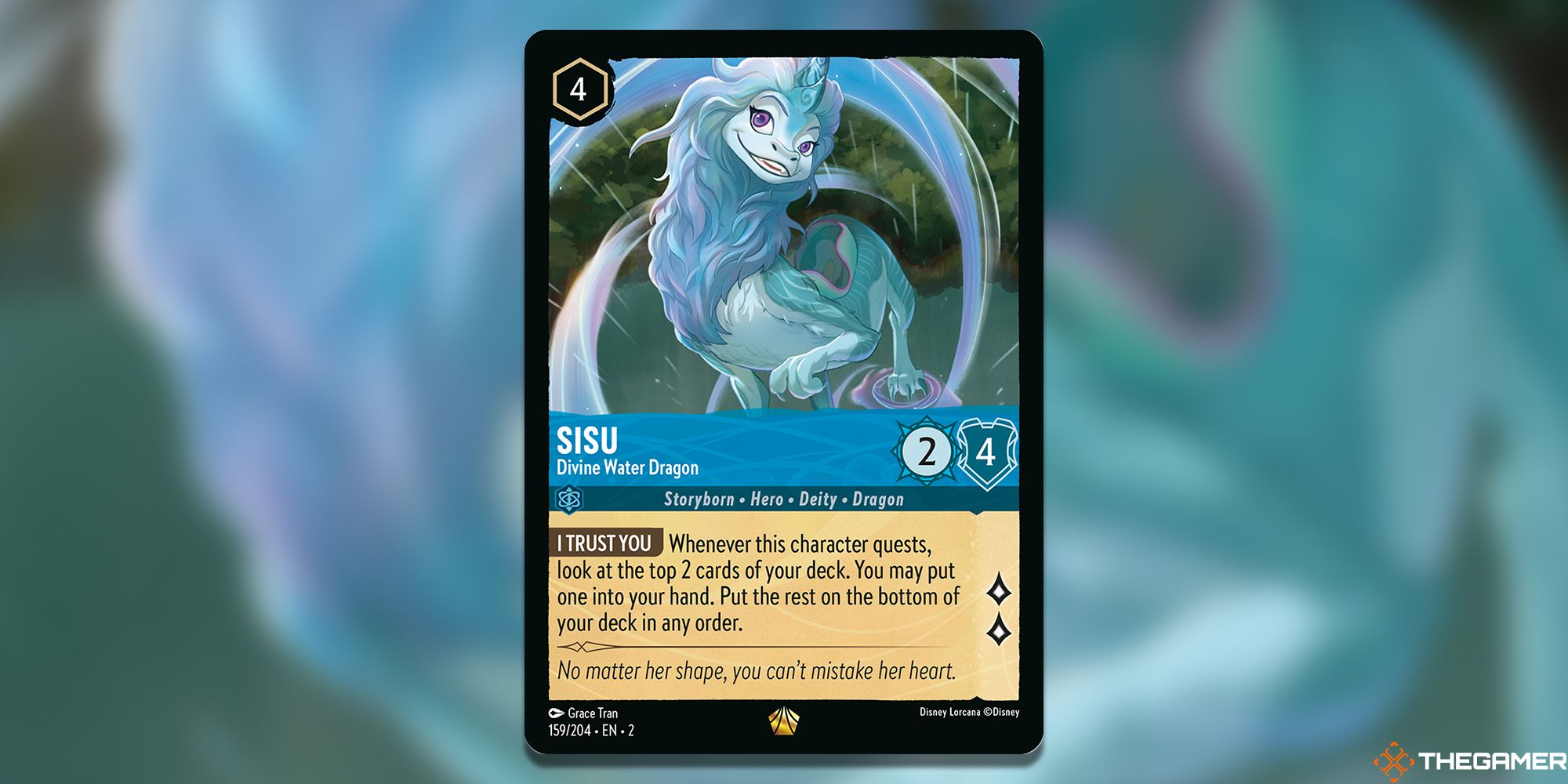 The High Five deck, sometimes called Turquoise, is an aggressive deck that caps out at five-cost cards, ensuring that you will always have something to play every turn as you quest away and force your opponent to respond. While its biggest weakness in the previous meta was a lack of card draw, it gets some great new tools in Rise of the Floodborn.
Related: Disney Lorcana: How To Upgrade The Amethyst/Steel Starter Deck
Sisu, Divine Water Dragon is a character with a built-in Develop Your Brain-like effect, which will help you refill your hand in the mid-game, especially if she manages to survive for multiple turns. If you're going to include Pawpsicle here for some card draw, Hiram Flavershim, Toymaker or Judy Hopps, Optimistic Officer are great complements for it that can help you draw even more cards.
The unassuming Caterpillar, Calm and Collected is the most aggressive card in the three-drop spot, and can be a good replacement for cards like Jasper, Common Crook or Peter Pan, Never Landing if you're looking to build your lore total faster. Cogsworth, Grandfather Clock should probably replace Aurora, Dreaming Guardian in this deck, as he makes the rest of the board harder to banish.
Discard synergy fits well into this deck archetype, so you might want to consider Belle, Hidden Archer along with Flynn Rider, His Own Biggest Fan. Prince John, Greediest of All is another option if you really want to lean into discard, and he can work well with Daisy Duck, Secret Agent.
Also keep an eye out for Lucifer, Cunning Cat; The Nokk, Water Spirit; Alice, Growing Girl; Ray. Easygoing Firefly; Gaston, Scheming Suitor; and Donald Deck, Perfect Gentleman.
Amber/Emerald "Lemon Lime"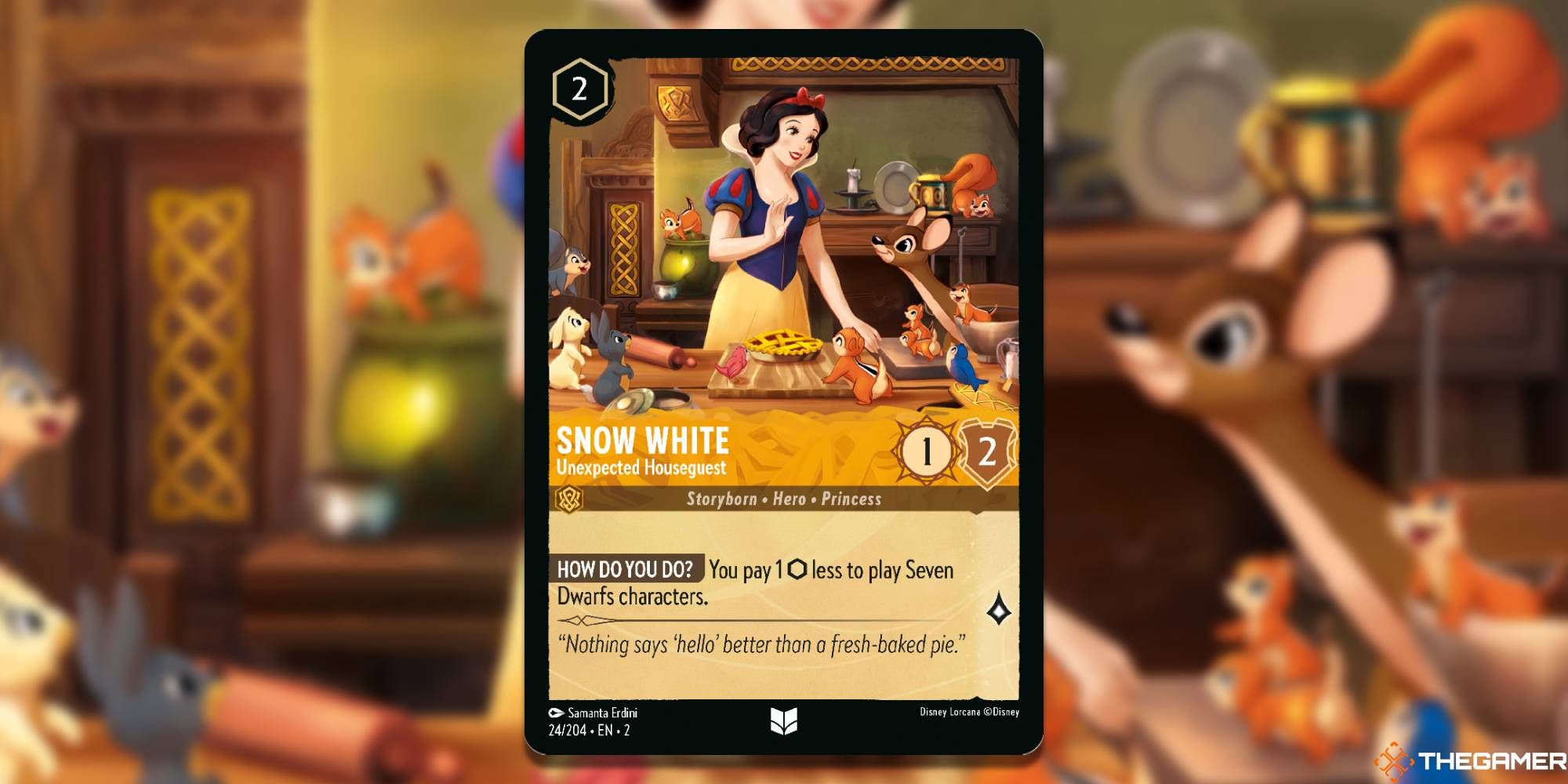 The Stitch deck has always been a fan-favorite for newcomers and aggro-lovers thanks to its speed and low cost. It gets some interesting new tools in Rise of the Floodborn that could help bring Stitch, Rockstar to new heights, and potentially improve its poor card draw.
The Dwarf Package is an interesting combo for Stitch, Rockstar. Snow White, Unexpected Houseguest synergizes with Stitch, allowing you to play Sneezy, Very Allergic for just one ink, and draw an additional card with Stitch's ability. Bucky, Squirrel Squeak Tutor is another interesting option that gets value whether you play it before or after your Rockstar. You can also try Flynn Rider, Confident Vagabond and The Queen, Regal Monarch, both of which have Floodborn upgrades that can give Bucky even more value.
To help with this deck's poor card draw, you can try Improvise; Hypnotize; Prince John, Greediest of All; Donald Duck, Perfect Gentleman; or Rapunzel, Gifted Artist. Since you're aiming for the widest board possible, Zero to Hero could help you get a second Stitch, Rockstar or Rapunzel, Gifted With Healing down for free.
You could also pack a few copies of Bashful, Hopeless Romantic, Snow White, Well Wisher, and Sleepy, Nodding Off, but keep in mind Sleepy won't let you draw cards with Stitch, since he enters play already exerted.
You don't need to go all-in on Rise of the Floodborn on day one or build entirely new decks in order to stay competitive. Hopefully these tips will help you beef up your existing decks and your work on building your new collection.
Next: Nothing Makes Me Happier Than Seeing Lorcana Singles Prices Crash Into The Ground