The achievement lists for the Yakuza/Like a Dragon games are, for the most part, pretty difficult. Yakuza: Like a Dragon eased up a bit, but Like a Dragon Gaiden is frankly the easiest instalment yet. Most of the other games forced you to attain 100 percent completion to get the platinum or 1000 gamerscore.
RELATED: Like A Dragon Gaiden: The Man Who Erased His Name – Every Cameo Of Past Characters
Not so much here, but that doesn't mean you won't bump into trouble. Many achievements can be frustrating or confusing, and a guide will definitely help in many of these cases. The notorious secret boss Amon again reappears, and this is the most difficult Amon fight since Judgment.
8
Surgical Precision
Just Get In The Hole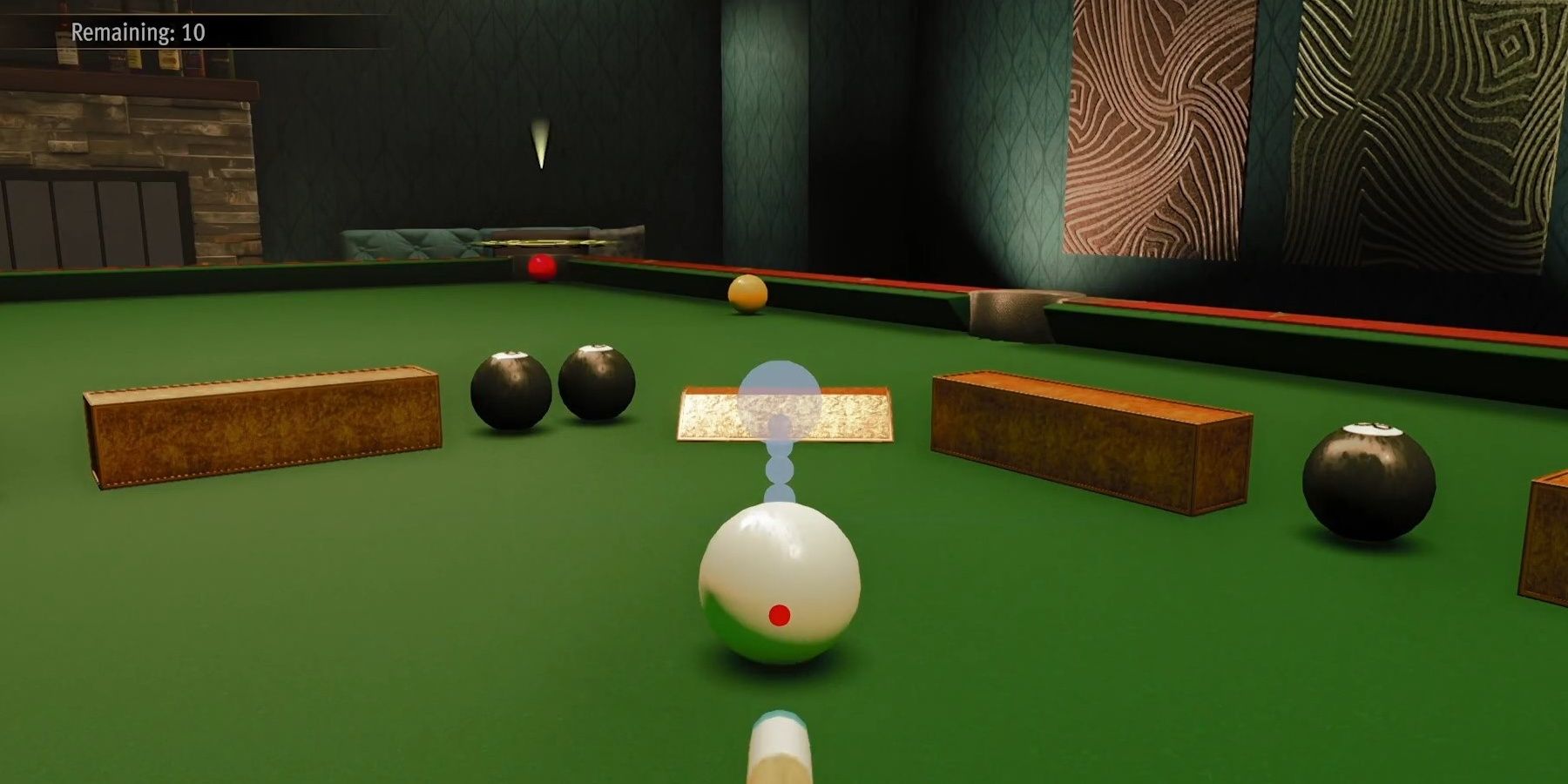 Out of all the standalone minigames without a story progression system, Billiards is the hardest. To get the Surgical Precision achievement, you must complete the Normal difficulty 1-Shot Challenge. This is infuriating.
The achievement title is correct because you do need pinpoint accuracy in both the line of travel and how hard you hit the ball. You also have to do all three stages in a row, which makes this even more frustrating. You'll be so close at the very end on stage three, then run out of hits and have to start all over again.
7
Rising Superstar
Why Didn't It Pop?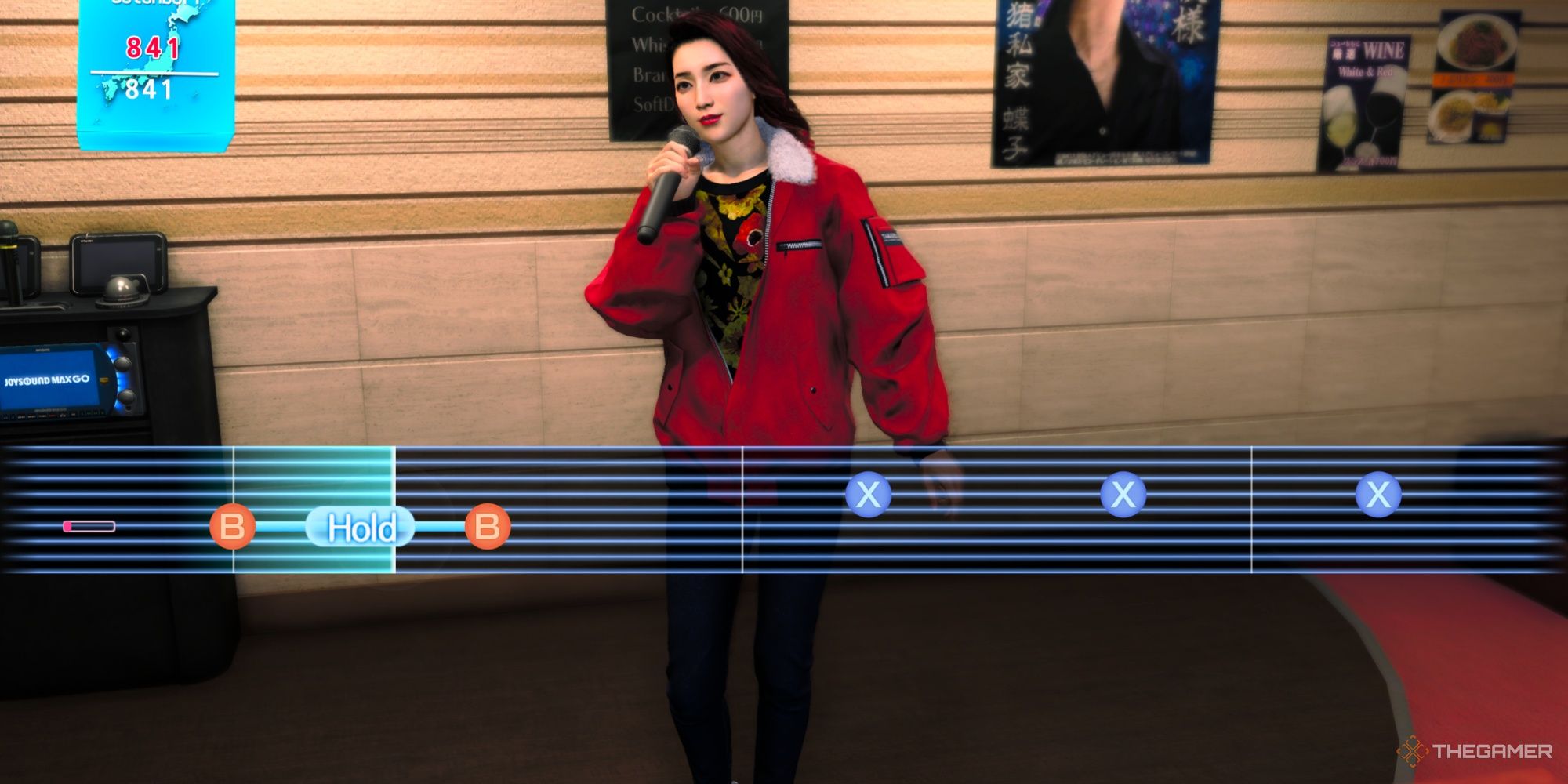 Since Akame's Network is the main progression system in the game, it only makes sense you can bond with her. She can join you during Karaoke later in the bonding process, and most will be able to do this starting in Chapter Three if you've done plenty of side content. You must sing a duet for the achievement, but the process itself can be very confusing.
If you sing the first few songs on the list, you won't receive anything, even though Akame is present. You have to do the last song, Like A Butterfly. The clue here is the singer's name near the top left, which will say Akame instead of Joryu. That's hard to spot because the name is so small, but once you figure that out, the achievement should be simple.
6
To Train Beyond
The Good Old Yakuza Grindfest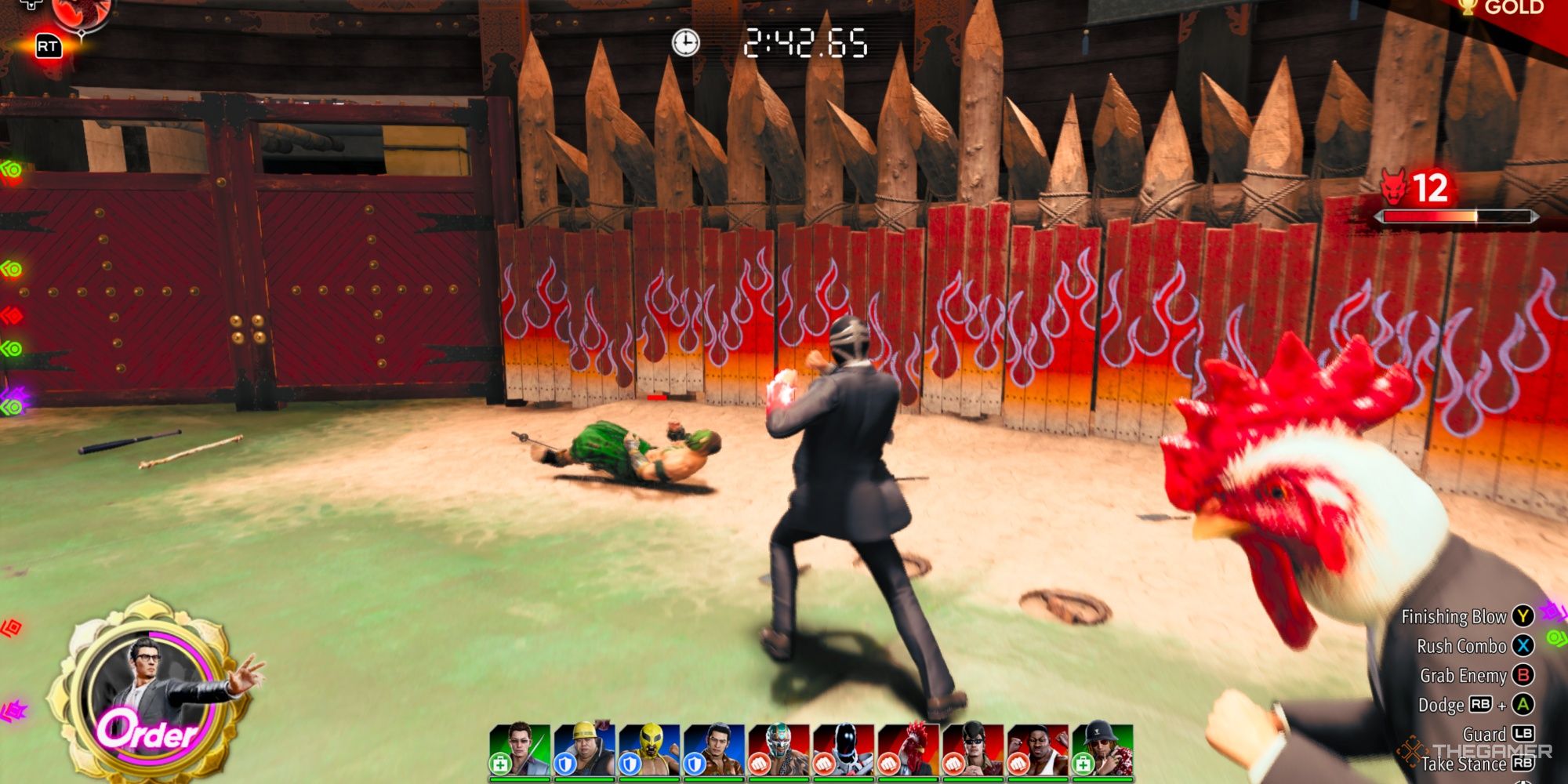 If you're familiar with the series, you should expect some grindy achievements. The previous instalment, Like a Dragon: Ishin, was possibly the worst in this regard. Thankfully, Gaiden isn't as bad.
RELATED: Like A Dragon Gaiden: The Man Who Erased His Name – Combat Tips
You must fully max out ten Joryu Clan members, and you can do this simply by replaying the first Gold rank Hell Team Rumble match again and again. It'll still take quite a while, but you do get a nice cash flow from it. Plus, you'll need these maxed-out members anyway if you want to clear all the matches.
5
Third King Dethroned
It's Always The Time Limit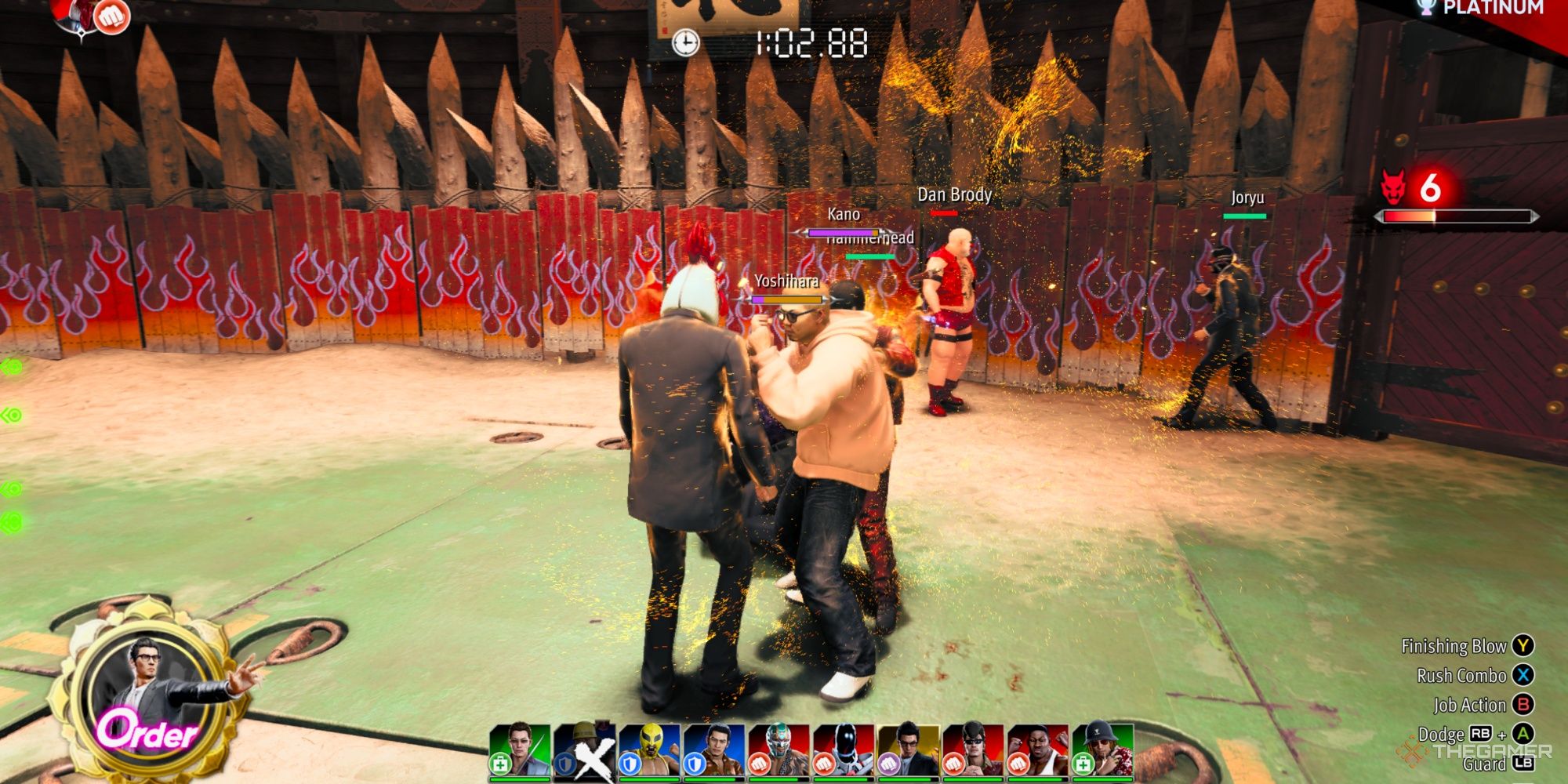 During Coliseum progression, you will eventually encounter the four kings, the big bosses of the side game. All the fights are pretty simple except for the third one. You fight Justice here in a Hell Team Rumble match, and even with a maxed-out group, you will almost always run out of time.
RELATED: Like A Dragon Gaiden: The Man Who Erased His Name – Combat Tips
The trick here is not to play as Kiryu but as Chicken Man. This character is already pretty strong, but his heat move makes this fight beatable. He'll whip out a Uzi and spray bullets left to right, and this move can outright kill any enemy in the mode. Just perform his heat action over and over again from mid-range, and you should win in a few tries.
4
Hell's Champion
The King Of The Cage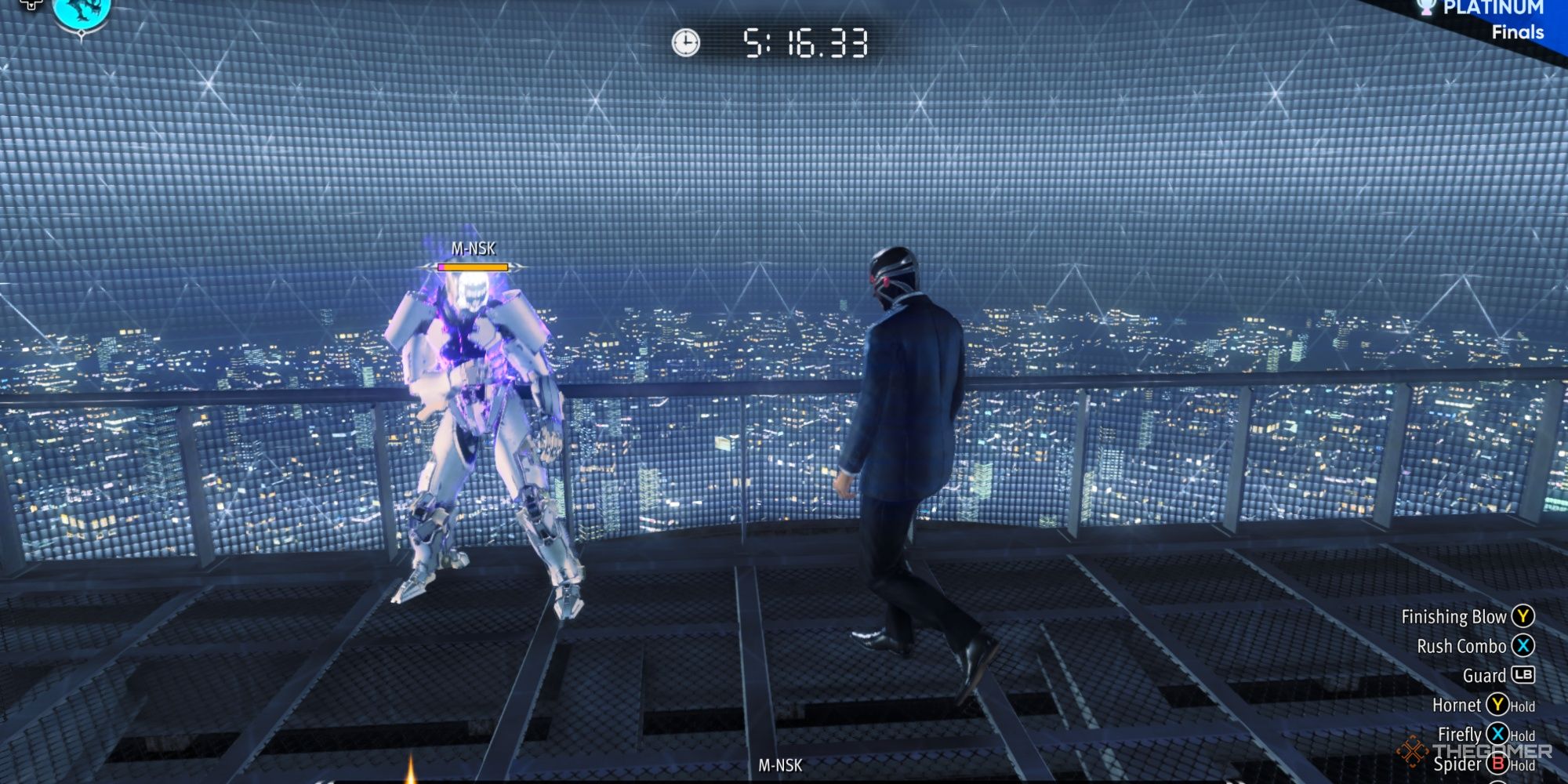 You get the Hell's Champion achievement by beating all the Platinum matches. The two big tough cookies here are the Platinum three-round tournament and the final Platinum Hell Team Rumble. You'll encounter some of the deadliest enemies in the game throughout the Platinum tournament, and you will need some luck to hopefully face the easier opponents.
RELATED: Like A Dragon Gaiden: The Man Who Erased His Name – Combat Tips
The final Hell Team Rumble practically requires a maxed-out party, and even then, you need to ensure most of your party stays alive. After you clear most of them, you'll unlock the final two. The last one is a blast, with you facing off against prior series' bosses. You should be fine as long as you manage your heat well and use grabs often.
3
The World's Strongest
Oh No, Not You Again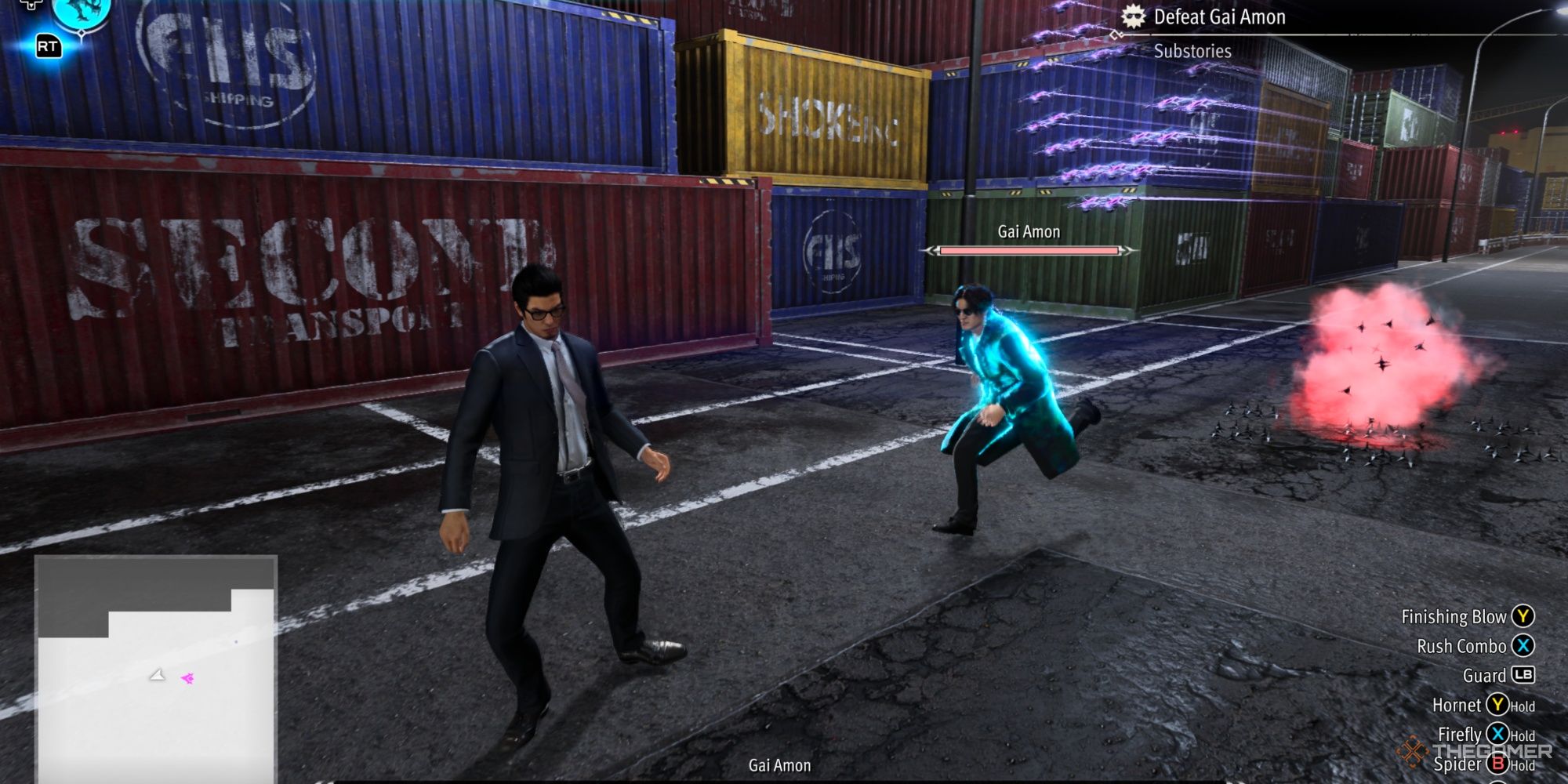 The Amon boss fight will be the toughest on offer in every game of the series. You'll often use a ton of healing items due to the difficulty, but this Amon fight is more of a puzzle. Before you even start fighting him, you'll want to send a horde of drones out. This is to destroy Amon's personal drones, which will slowly heal him.
RELATED: Like A Dragon Gaiden: The Man Who Erased His Name – Combat Tips
RELATED: Like A Dragon Gaiden: The Man Who Erased His Name – Locker Key Location Guide
After that, it's a standard fight until the last third. Eventually, Amon will glow red, and this changes two things. One, Amon can only be well damaged by the Yakuza style now, and two, every attack he lands on you will give him health back. This is absurd, and unless you're great at avoiding damage, you'll just have to get lucky with big damage heat moves.
2
Heavenly VIP And Castle VIP
About As Hard As It Would Be In Real Life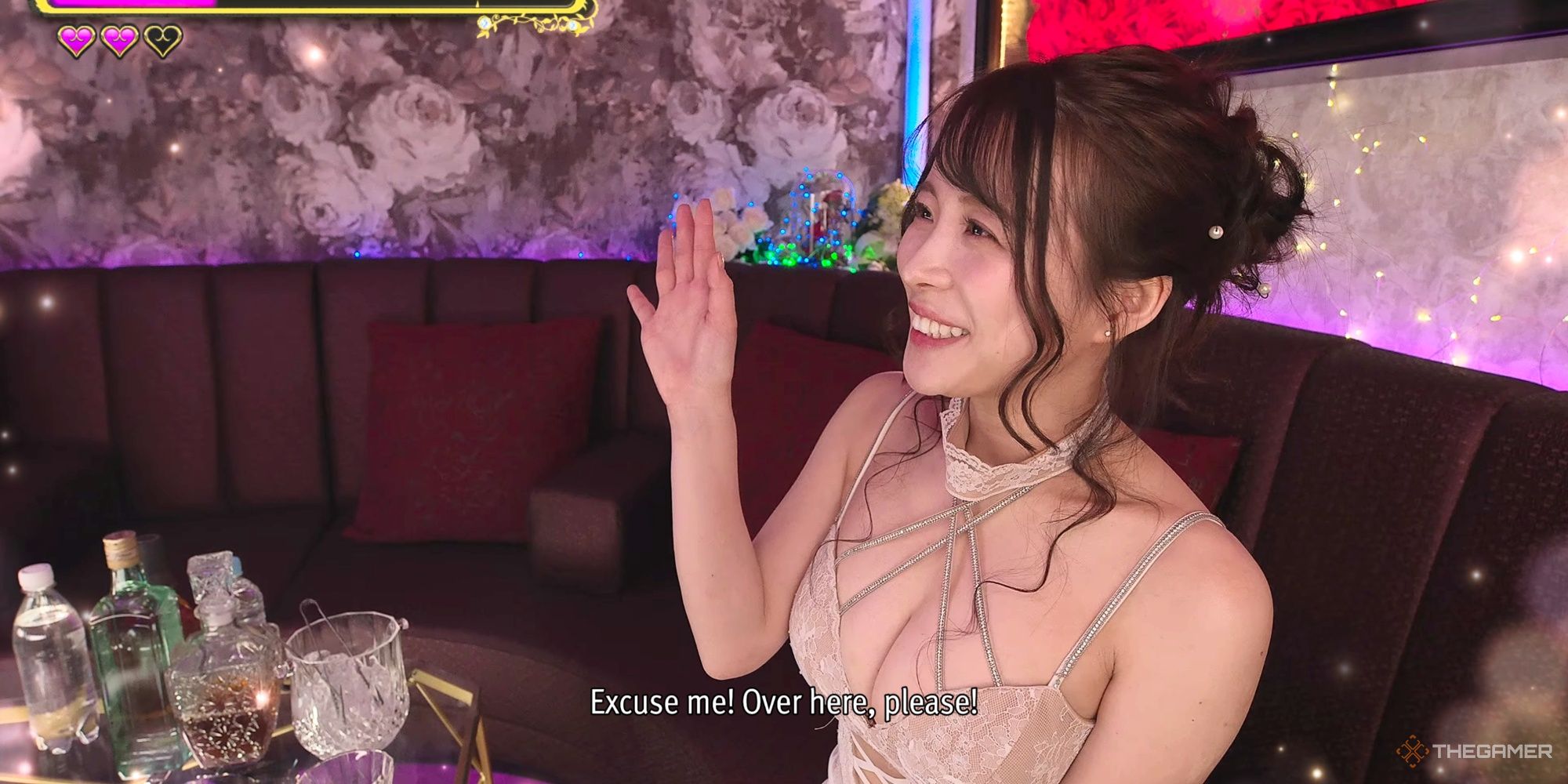 There are two achievements for maxing out the relationships for all the hostesses. One at Club Heavenly and the other at the Castle Cabaret. This is shorter than previous games because you only need to fill three hearts here. Past games required you to fill much more and featured plotlines that would force you to pay an exorbitant amount of money.
RELATED: Like A Dragon Gaiden: The Man Who Erased His Name – Combat Tips
Regardless, picking the right choices still feels random, like playing Russian Roulette. You'll want to use a guide here, but if not, there does seem to be a consistency with picking the choice that Kiryu would likely pick. It still feels random but will result in fewer negative choices.
1
Pocket Circuit Pro
Flying Off The Track Has Never Been Easier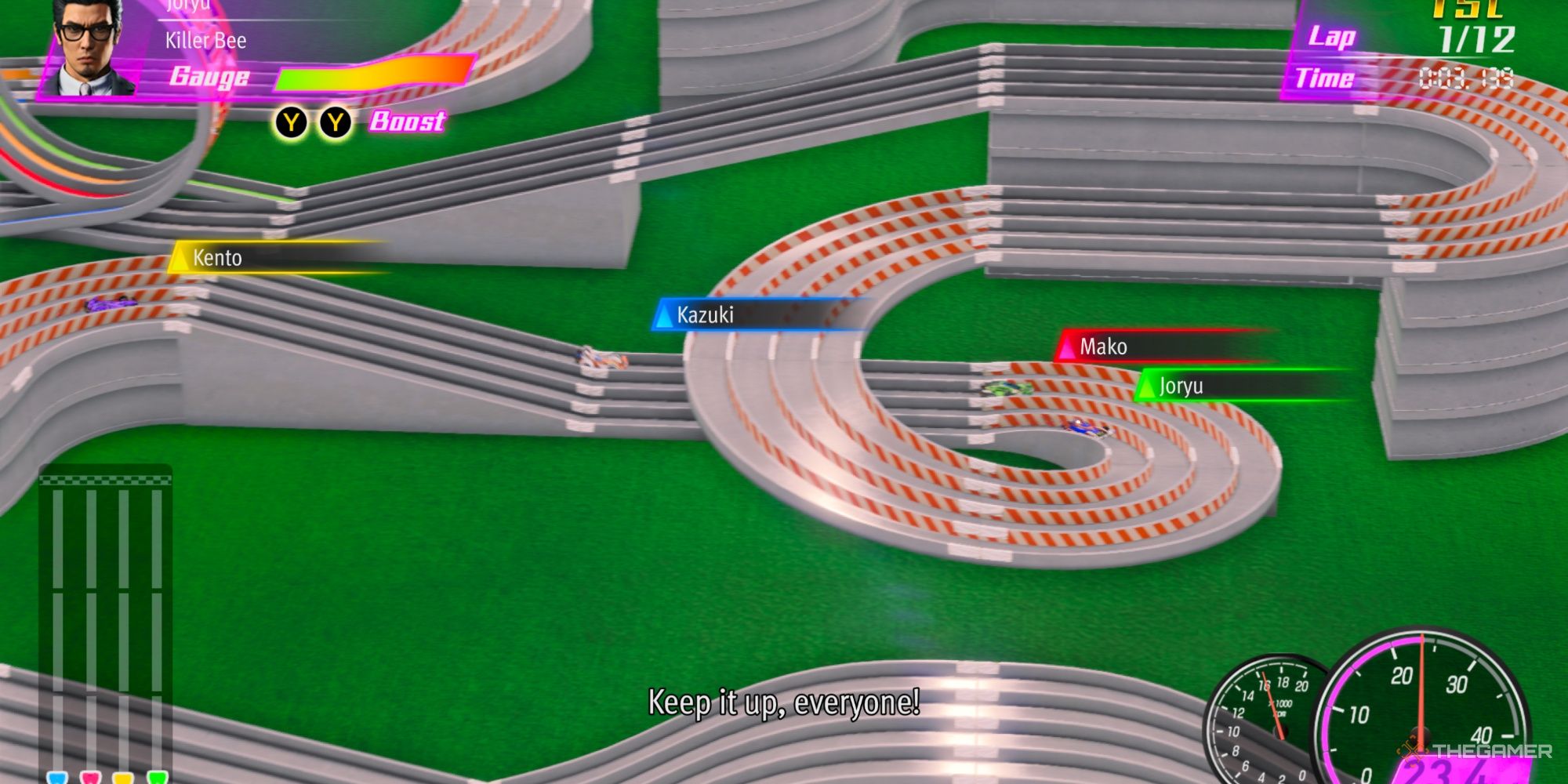 Like a Dragon Gaiden brings back Pocket Circuit, and it's still a guessing game with the required builds. You simply must use a guide here, or else you'll likely pull your hair out. Thankfully, you don't need to beat all of them; just the ones prior to the Masters Circuit.
RELATED: Like A Dragon Gaiden: The Man Who Erased His Name – Combat Tips
Even when using a guide, you have to watch out for the boost feature. For the first handful of races, you probably won't even need to boost for the first-place finish. Later on, though, you'll have to boost at least once, and this can be troubling. It's so easy to fly off the track, but you will eventually find that one sweet spot that won't cause any trouble when boosting.
NEXT: Like A Dragon Gaiden: The Man Who Erased His Name – All Minigames, Ranked