Highlights
Mario could tap into the power of various animals as power-ups in his next adventure, such as monkeys, spiders, owls, rhinos, beavers, rabbits, bats, moles, and dragons.
Each animal power-up would grant Mario unique abilities, such as immense strength and wall climbing as a monkey, sticking to surfaces and creating web platforms as a spider, and limited flight with light rays from the eyes as an owl.
Other animal power-ups would include an unstoppable forward charge and horn attack as a rhino, enhanced swimming speed and a bite attack as a beaver, high jumps and super charged bounces off foes as a rabbit, unassisted flight and the ability to replenish health from draining enemies as a bat, high-speed digging and a treasure radar as a mole, and the ability to breathe fireballs, shoot frost, and become lightning as a dragon.
Transformations are nothing new to the Super Mario franchise. Starting in Super Mario Bros. 3, the red plumber was already wearing frog suits to swim faster or gaining the ears and tails of a tanooki to fly. Since then, he has harnessed the ability of other creatures through power-ups, from penguins to bees to elephants.
RELATED: Super Mario Wonder: Tips For Using Every New Power-Up
The animal kingdom is massive, however, and Mario could tap into the power of so much more. All the sea creatures, birds, and mammals are dripping with potential as Super Mario power-ups. So, let us take a look at what animals Nintendo should take a look at for Mario's next adventure.
9
Monkey – King Of Swing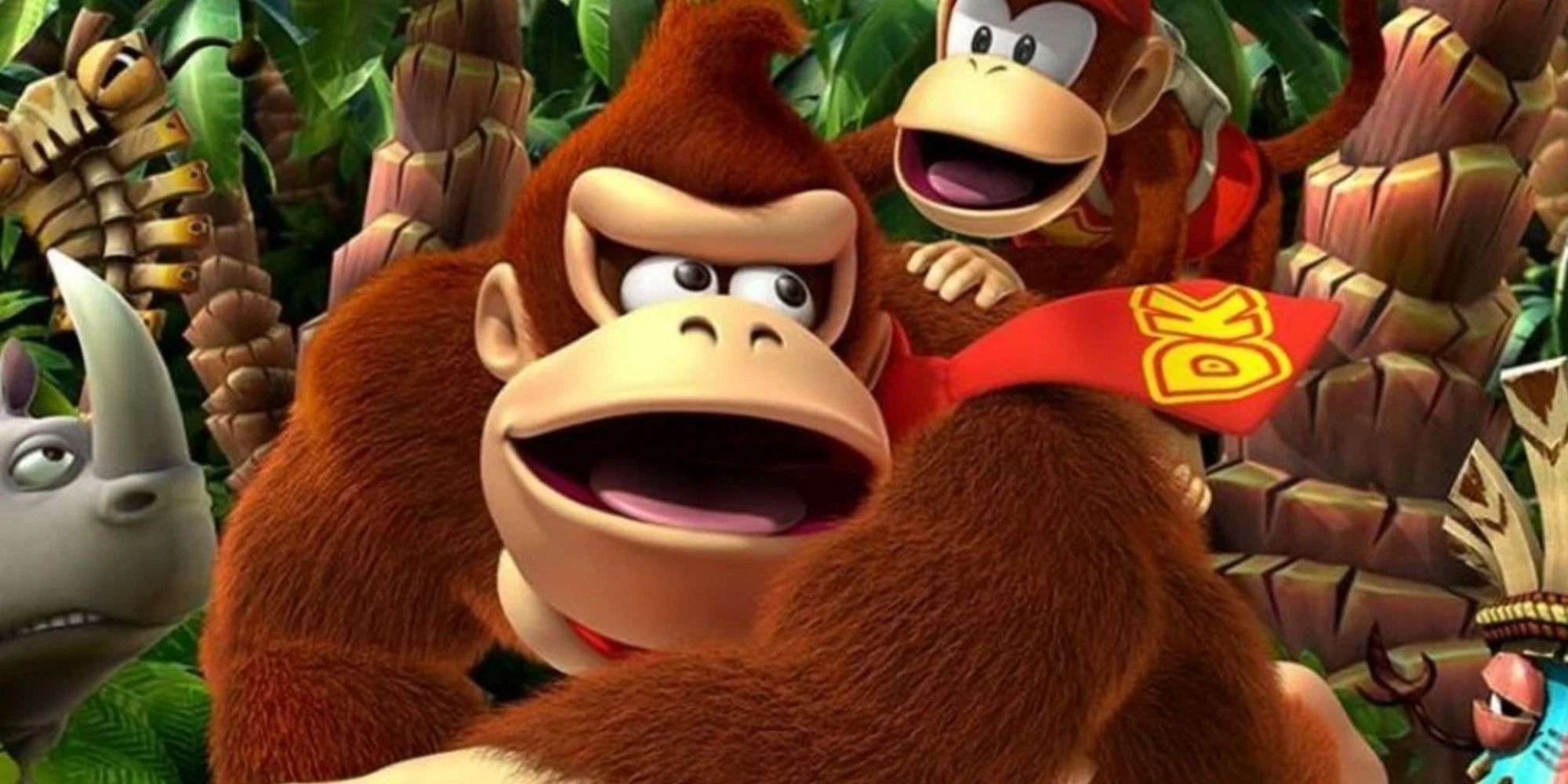 Despite his many interactions with the Kong family, Mario has never used the abilities that becoming a monkey would grant. What makes this idea especially appealing is there are different routes Nintendo could take depending on what type of monkey they go for.
If they took the gorilla angle, Mario could grow large, gain immense strength, and an attack where he beat his chest to stun the surrounding foes. If we look at the chimp side of things, Mario could become far faster and gain the ability to climb walls like he's Knuckles from Sonic the Hedgehog.
| Power-Up | Abilities |
| --- | --- |
| Monkey Banana | Immense Strength/ Limited Wall Climbing/ Stun Ground Slap |
8
Spider – Sticky Situation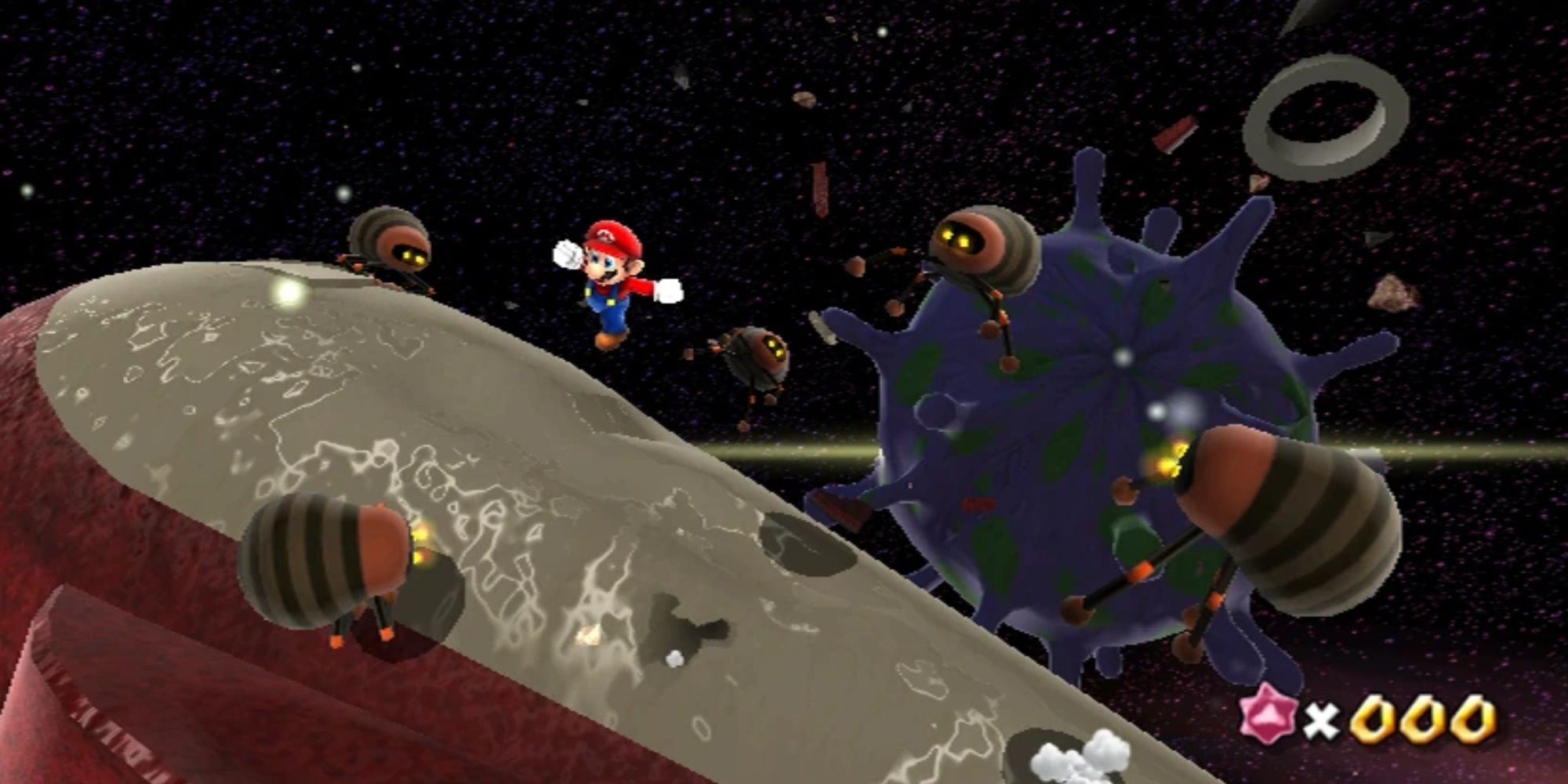 While spiders can undoubtedly be unsettling, it's impossible to deny that their variety of abilities makes them prime choices to be power-ups. When turned into one of these creepy crawlers, Mario would naturally gain the ability to stick to any surface, including the underside of platforms.
Another notable ability that spiders have is their webs, and Mario could make use of this as well, swinging from threads of silk or creating his platforms out of webbing, similar to the Cloud Flower power-up from Super Mario Galaxy 2. As long as he doesn't appear too creepy, this one could be a winner.
| Power-Up | Abilities |
| --- | --- |
| Spider Berry | Limited Sticking To Platforms/ Create Web Platforms/ Wrap Enemies In Silk |
7
Owl – Keeping Your Eyes Open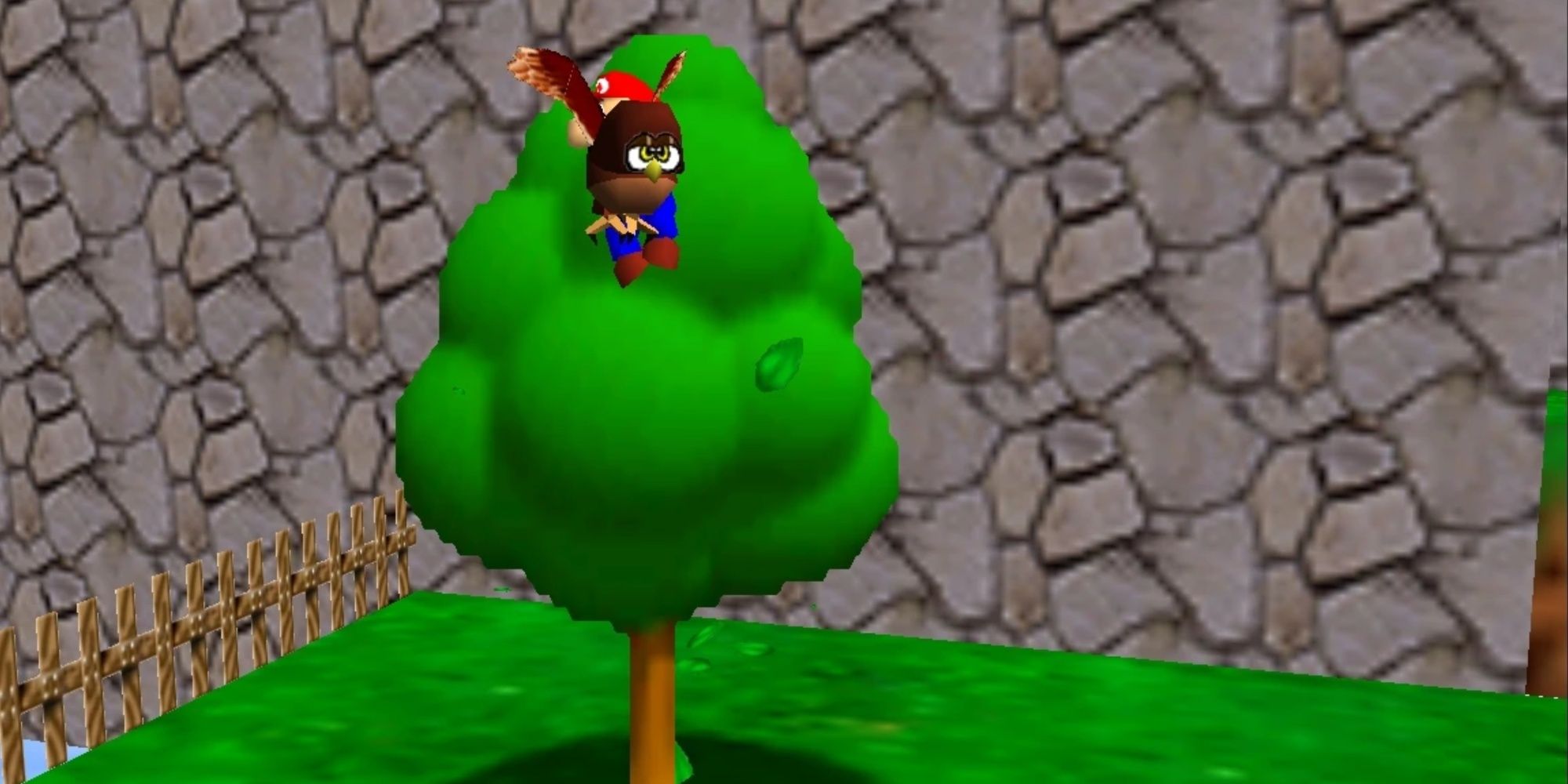 Mario has had various power-ups that have granted him the ability to fly, like the Cape Feather from Super Mario World or the Wing Cap from Super Mario 64. However, if he gains another flight-based ability, why not go the full mile and turn him into a bird? Of the various aerial creatures in the animal kingdom, the owl seems quite enticing.
RELATED: Super Mario Bros. Wonder: Ranking Every Musical Level
Consistent with the Penguin suit, it could receive abilities due to its pop-culture associations, as Owls are known for their nocturnal nature and piercing eyes. So, allow the owl form to not only grant flight but also allow Mario to turn his stares on like a light, even possibly releasing a ray of light that kills boos.
| Power-Up | Abilities |
| --- | --- |
| Owl Feather | Limited Flight In Any Direction/ Light Rays From Eyes To Defeat Ghost Enemies |
6
Rhino – Charging Ahead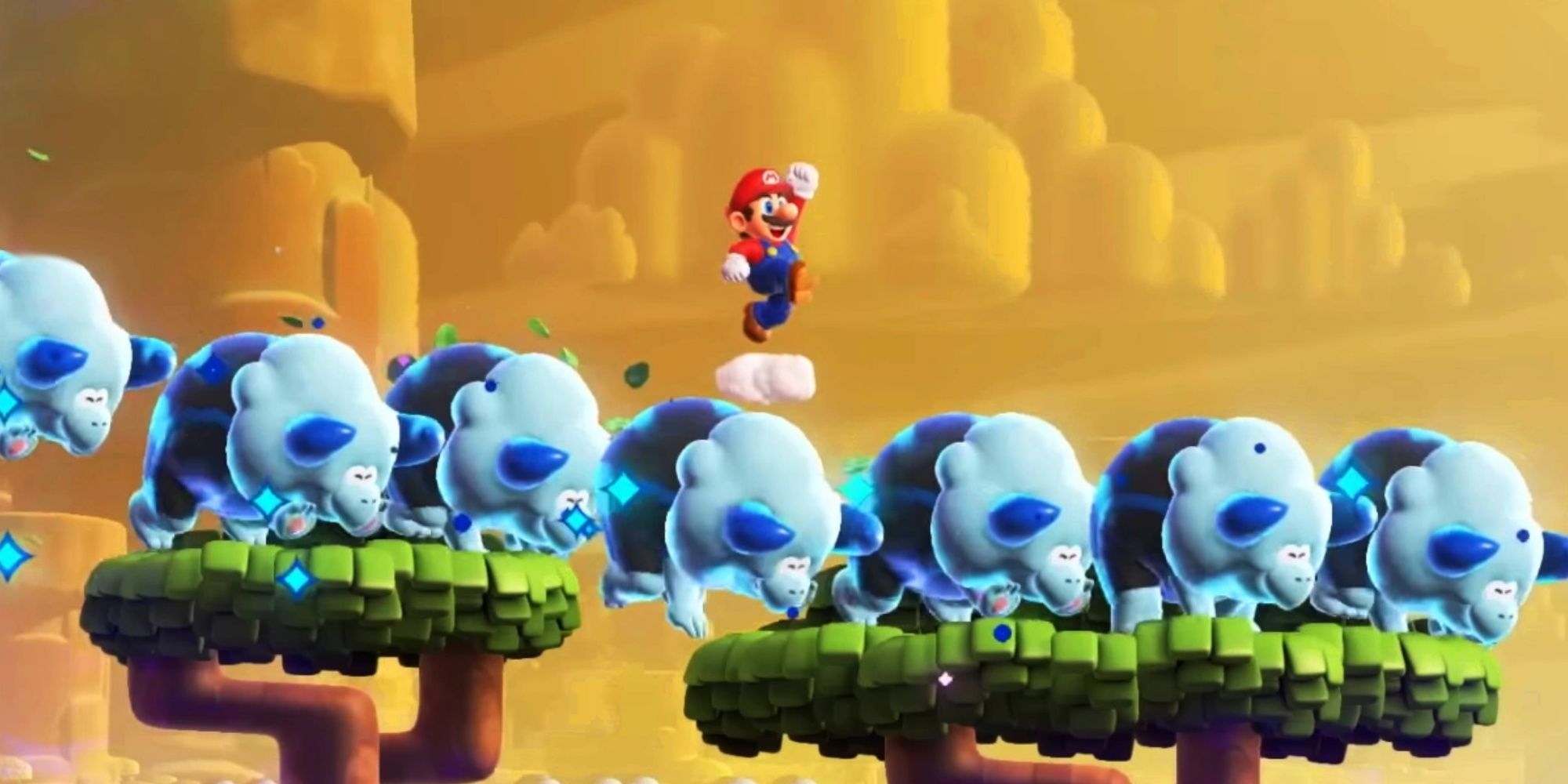 If you were looking for a power-up with some muscle behind it, you've found it, since turning Mario into a rhino may seem similar to his elephant form in Super Mario Bros. Wonder, but there is plenty that could make it unique.
For starters, Mario would gain the ability to perform a powerful charge attack, charging ahead at breakneck speed and slamming through most enemies with ease. Mario could also gain a strong horn attack, striking enemies from below and avoiding damage.
| Power-Up | Abilities |
| --- | --- |
| Rhino Fruit | Unstoppable Forward Charge/ Horn Attack To Strike From Below |
5
Beaver – Conquer Land And Sea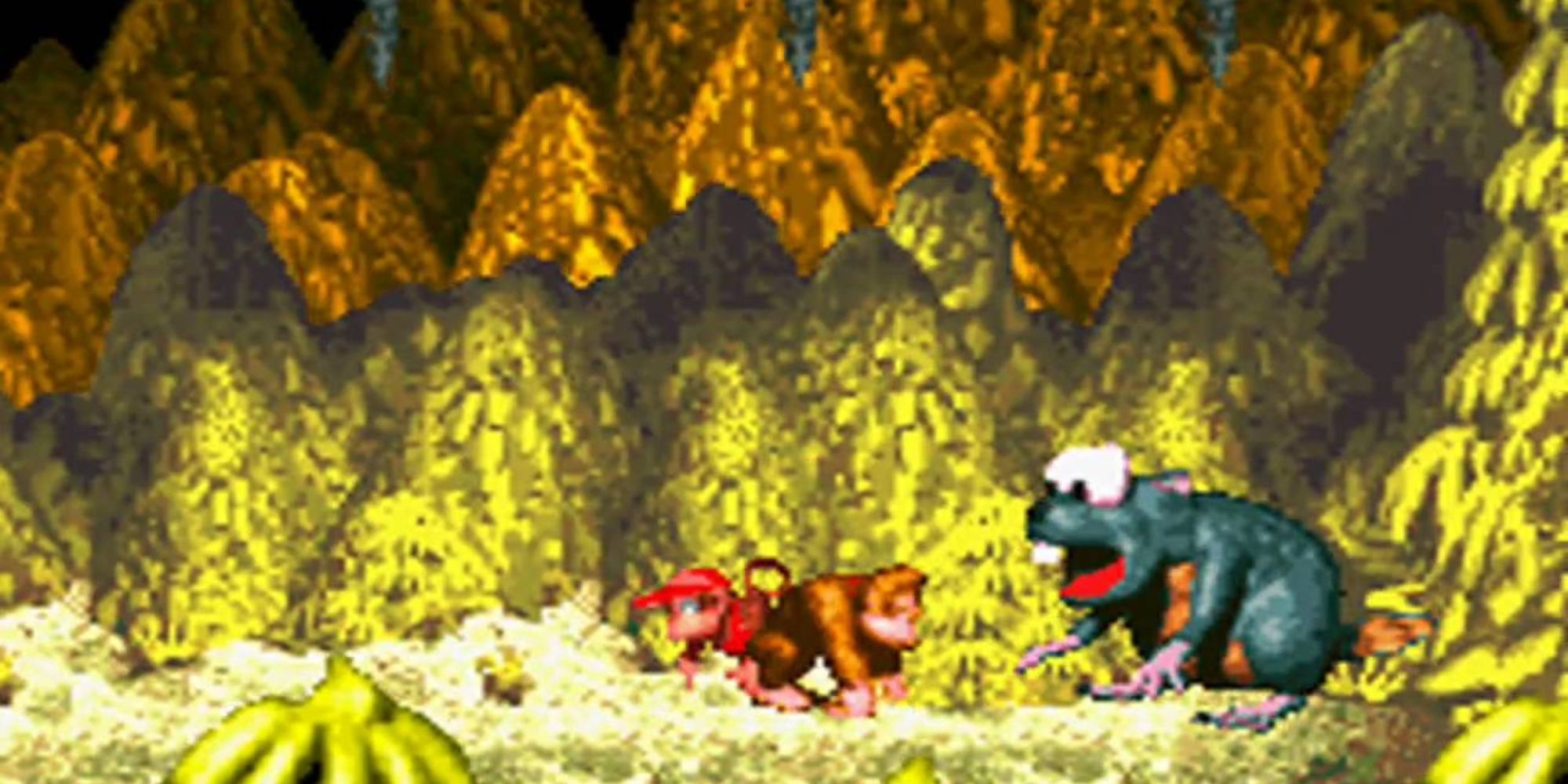 It isn't often that Mario has power-ups that enhance his swimming ability, something that makes sense as the bulk of platforming Mario does will be on dry land. However, to circumvent this, why not use a semiaquatic animal to navigate water levels?
In this case, a beaver would be perfect, as beavers are capable of swimming, and Mario would be much faster underwater. The new abilities wouldn't end there, as a beaver's large teeth would make for a perfect attack.
| Power-Up | Abilities |
| --- | --- |
| Beaver Tail | Bite Attack/ Enhanced Swimming Speed |
4
Rabbit – Spring Into Action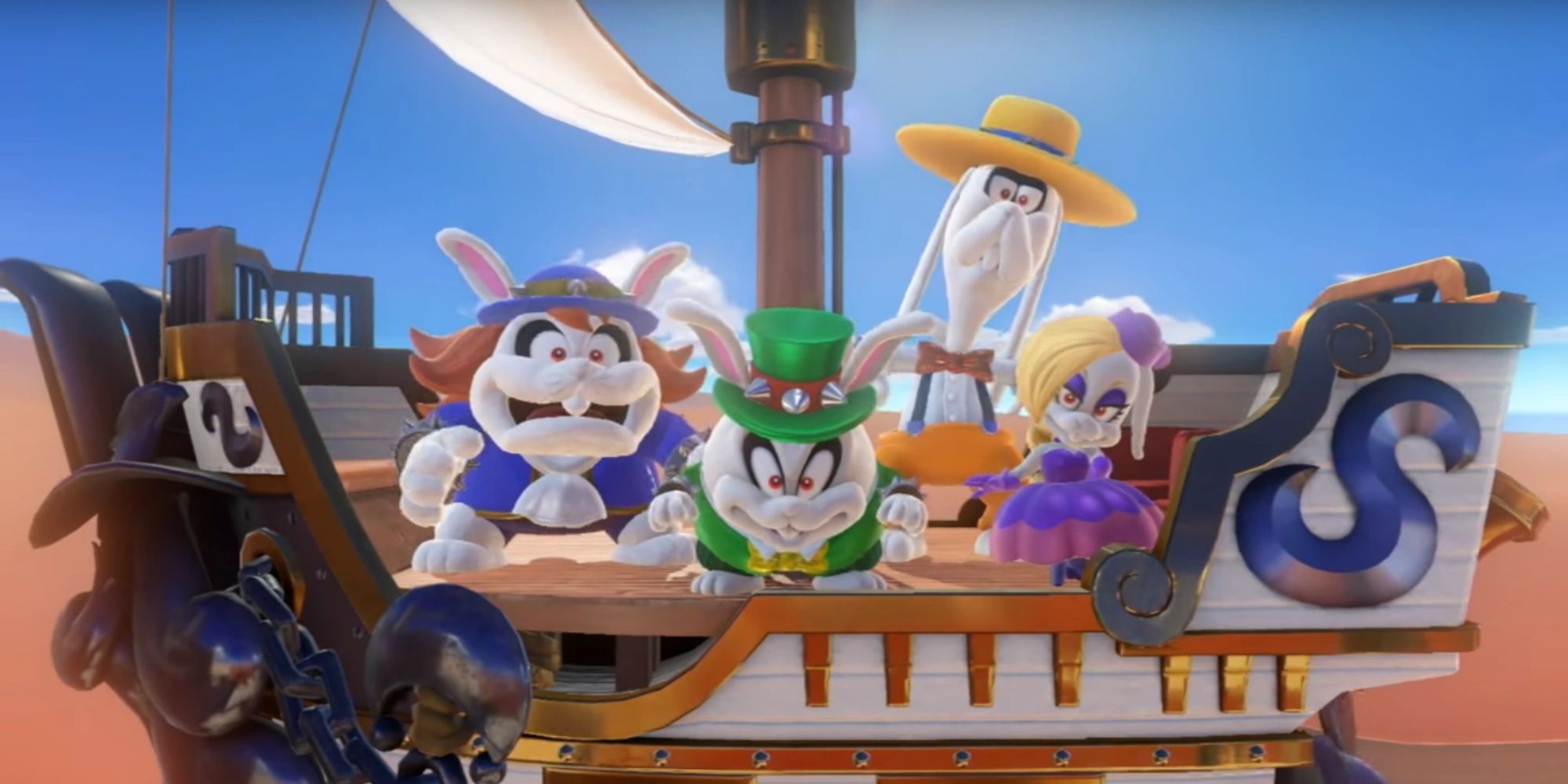 Rabbits are no stranger to the Super Mario franchise, and in Super Mario Odyssey fans were introduced to the Broodals, a group of white rabbits that Mario and Cappy would have to contend with. What if Nintendo decided to tap into this species again as the inspiration for a power-up?
RELATED: Super Mario Bros. Wonder: Every Orange Action Badge, Ranked
A rabbit form would naturally grant Mario superior jumping abilities, and it would allow players to reach far-away collectibles more easily. Mario could also gain a supercharge bounce off enemies if you time your button press correctly, allowing you to soar over a level.
| Power-Up | Abilities |
| --- | --- |
| Rabbit Carrot | High Jumps/ Super Charged Bounces Off Foes |
3
Bat – Draining Their Energy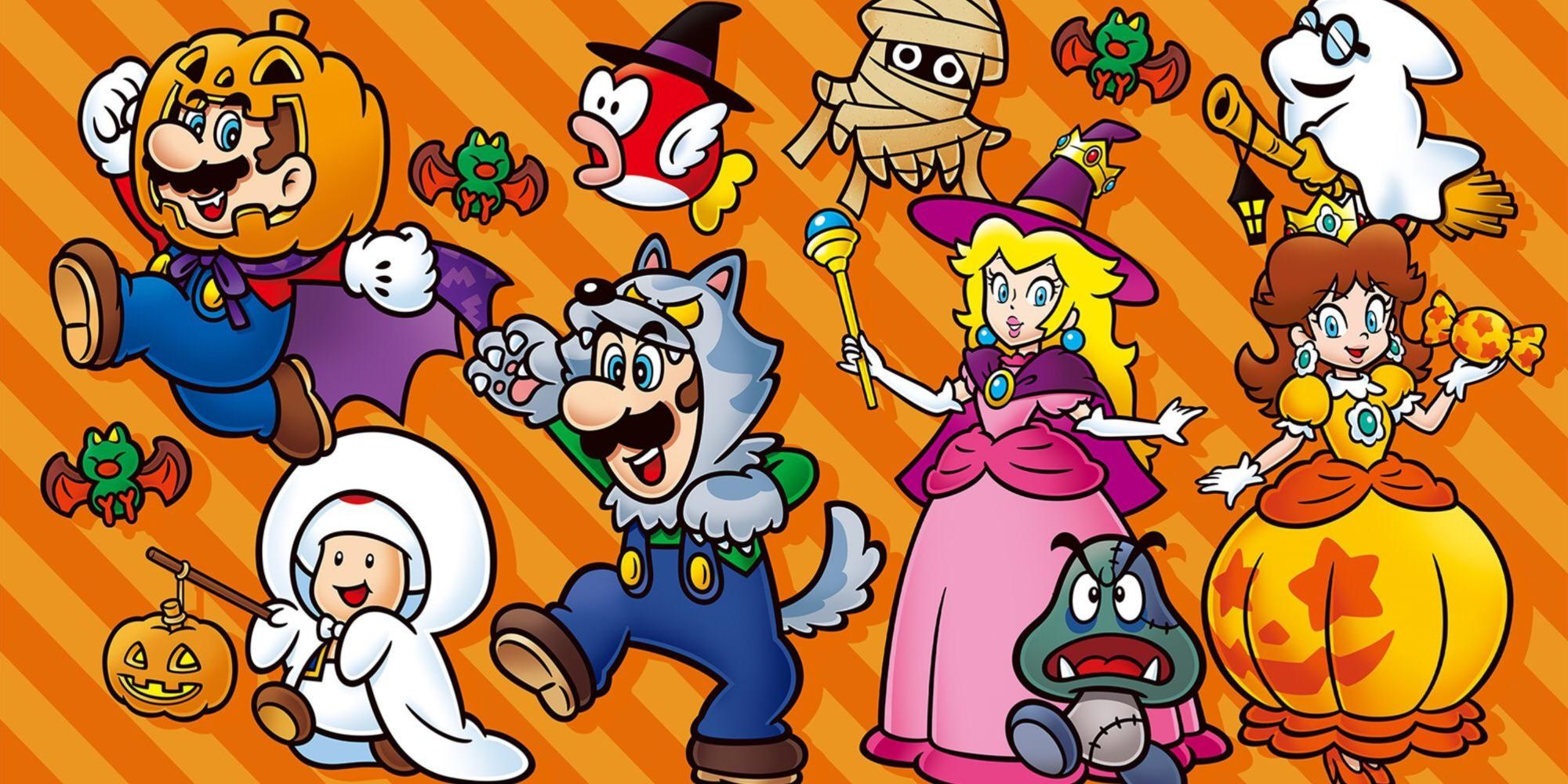 Some power-ups work better in specific environments, such as the Red Star from Super Mario Galaxy, which granted sustained flight in 360 degrees. This power-up works best in a 3D space to fully utilize the power, so a bat transformation could work similarly.
Alongside the flight capabilities, the power-up could pull from vampire bat lore and allow Mario to bite enemies, draining their energy to heal his own. This would only work in the 3D Mario games, however, as those titles feature health bars rather than the typically one-touch death of 2D Super Mario games.
| Power-Up | Abilities |
| --- | --- |
| Bat Suit | Unassisted Flight/ Replenish Health From Draining Enemies |
2
Mole – Hunting For Treasure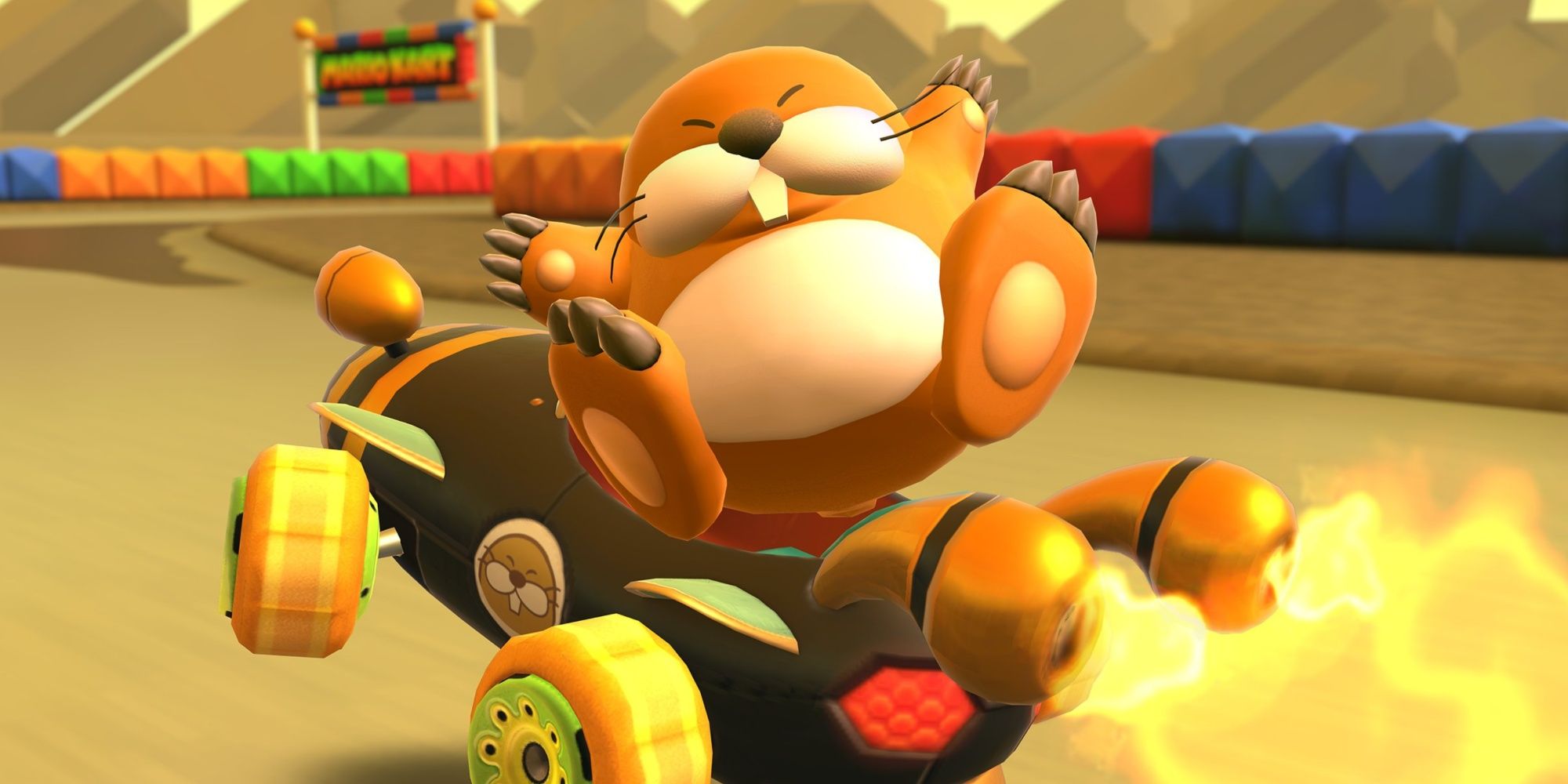 Moles have been a part of Super Mario since Super Mario World in the form of the Monty Mole, and they can typically be found underground, spawning to throw a wrench at Mario. However, if tapped into by the red plumber, what would their abilities look like?
Naturally, they'd be expert diggers, processing speeds similar to the Drill Mushroom from Super Mario Bros. Wonder. What would set it apart would be a sensor ability based on the fact that a mole has poor eyesight but hones other senses, so players would get notified of any nearby collectibles or secret exits if they're using this power-up.
| Power-Up | Abilities |
| --- | --- |
| Mole Suit | High-Speed Digging/ Treasure Radar |
1
Dragon – Harness The Elements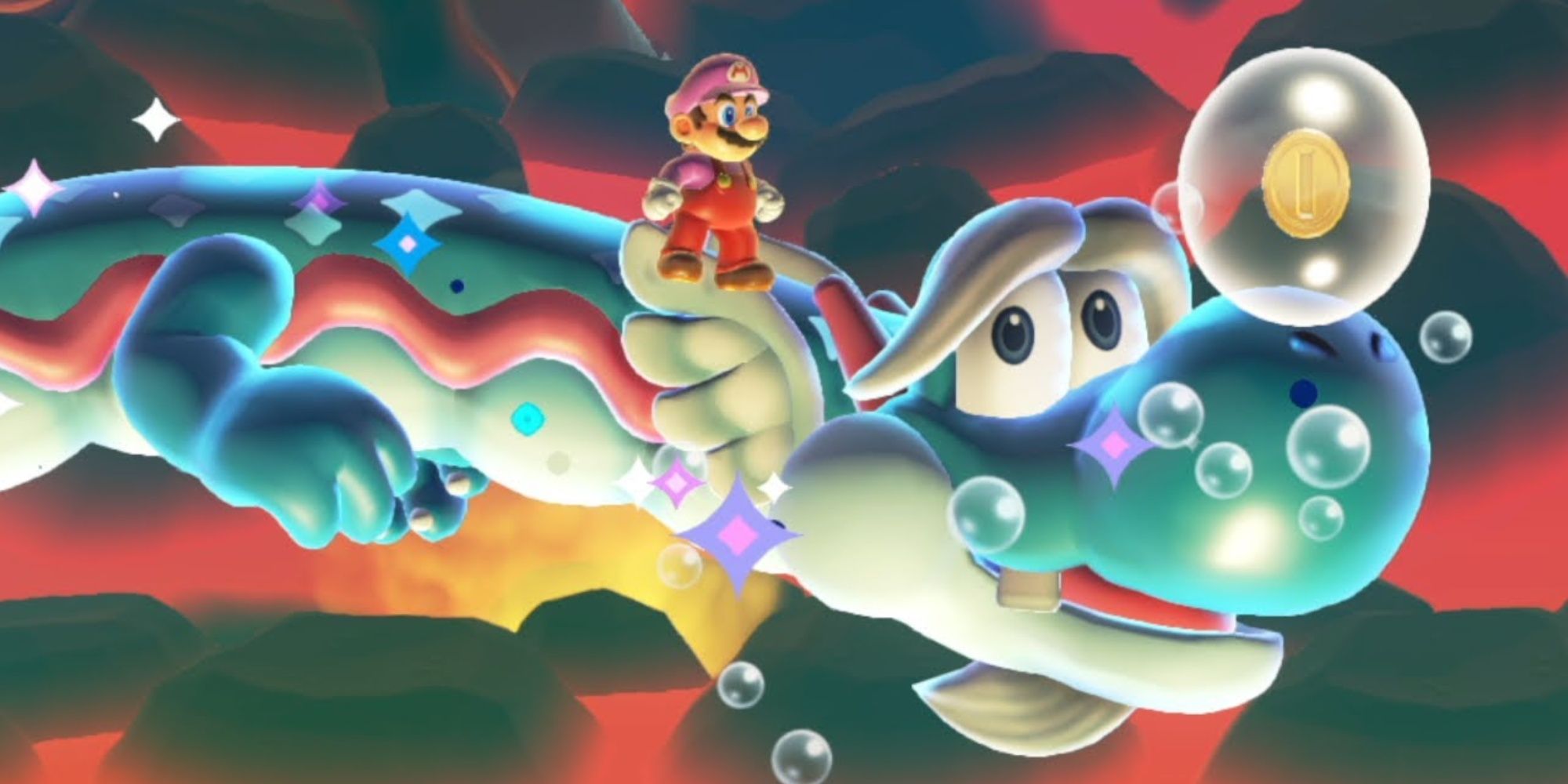 As a creature of immense power, a dragon power-up must grant Mario something truthfully worthy. As they are mythical creatures known for their capabilities over the elements themselves, Mario would gain mastery over these forces of nature.
A dragon form would allow Mario to swap his attack for various situations, breathing fireballs to eliminate foes, ice to turn them into frozen platforms, and lightning to perform a short-range dash through targets or walls. Utilizing these abilities could make for a Mario transformation never before seen.
| Power-Up | Abilities |
| --- | --- |
| Dragon Flower | Breath Fireballs/ Shoot Frost to Freeze Foes/ Become Lightning For Short Dash |
NEXT: Mario Characters Who Deserve Their Own Games