With new additions and the remastering of classic survivors, there are plenty of fresh combinations to try out in the co-op of Risk of Rain Returns. You'll need to find the survivors with the best cohesion if you have any hope of making it to and defeating the many bosses barring your path.
RELATED: Risk of Rain Returns: Best Survivors
The best survivor combinations have a plan for how they'll approach bosses. These tactics can drastically vary depending on your survivors and your playstyle, so make sure to choose what works best for you. However, there are a few survivors that complement each other a step above other combinations.
7
Sniper & Artificer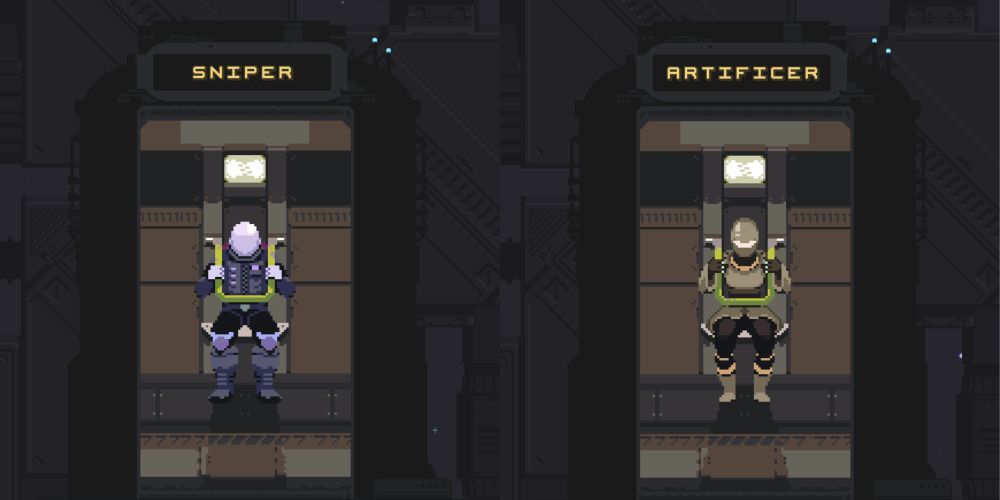 Powerful damage output.
A mix of crowd control and single target damage.
Weak against enemies on top of them.
Damage is the name of the game when it comes to this pair of survivors. The Sniper is capable of the highest single target damage while the Artificer focuses on crowd control. When put together, these two enable a unique playstyle that encourages teamwork to tap into massive damage.
The idea behind this pairing is for the Artificer to use her Frost Barrier and Flamethrower against mobs to give the Sniper time to fully charge a devastating Steady Aim shot against the boss. Two or three fully charged shots from the Sniper is more than enough to take down the majority of bosses, so the Artificer should be able to buy plenty of time with her default abilities. If you're looking to get more creative, the Artificer can use Tectonic Surge while in the air to create a temporary platform that the Sniper can quickly use for a unique and unobstructed sniping position.
6
CHEF & HAN-D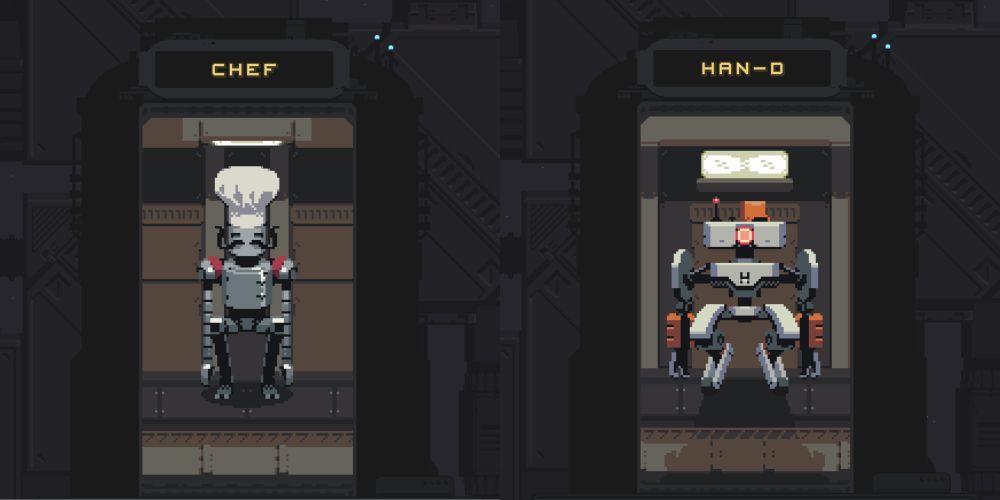 Grow stronger as combat continues.
Can easily keep enemies at a comfortable distance.
Relatively immobile.
The two robots on the roster work together in perfect unison. HAN-D is a melee character with a bruiser playstyle that easily handles large crowds, while CHEF's ranged cleaver attacks and temporary buffs he creates with Cook are ideal for a supportive role.
Together, these two survivors can quickly decimate hordes of enemies once they've dug in. The true power of this combination comes from CHEF being able to consistently produce temporary buffs for HAN-D with the Cook ability. These buffs have a wide range of effects, such as increased damage, increased defenses, and other similar stat boosts. Stacking the buffs will quickly turn HAN-D into a monster-killing machine.
5
Commando & Robomando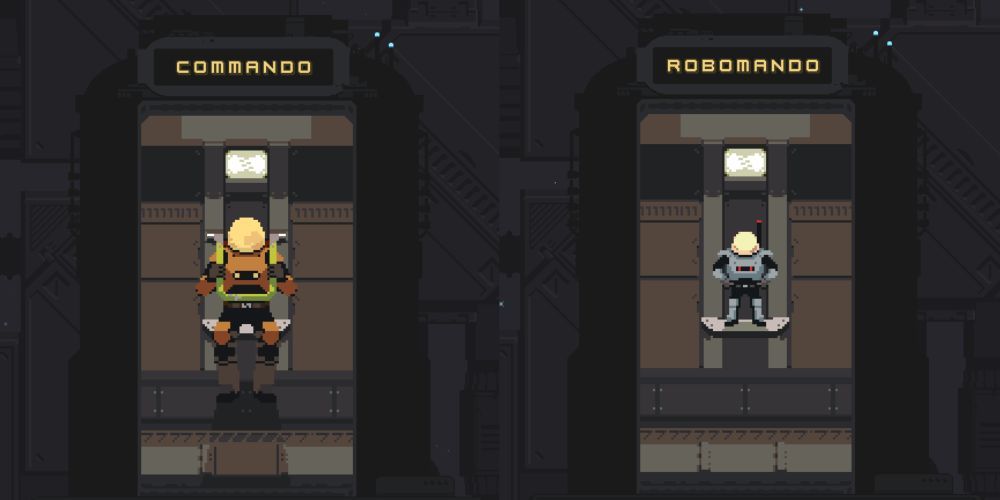 Access to every chest.
Similar movement to kite enemies with.
Robomando lacks offense but can be a great support.
There's nothing more endearing than seeing the little Robomando fall on its face while trying to imitate the Commando's Tactical Dive. While easily the cutest duo, they're also a strong combination of survivors capable of plundering like no other.
RELATED: Risk of Rain Returns: How To Unlock The Artifact Of Command
Robomando has the RE-WIRE ability, which allows it to open any chest or container for free. This ability sounds amazing, but the Robomando is dearly lacking in combative ability and another survivor is necessary to fully utilize RE-WIRE. There's no better choice than Commando, a well-rounded survivor with solid offensive and defensive options. Robomando opens the containers for the Commando and sticks close as he turns into a force of nature.
4
Drifter & Bandit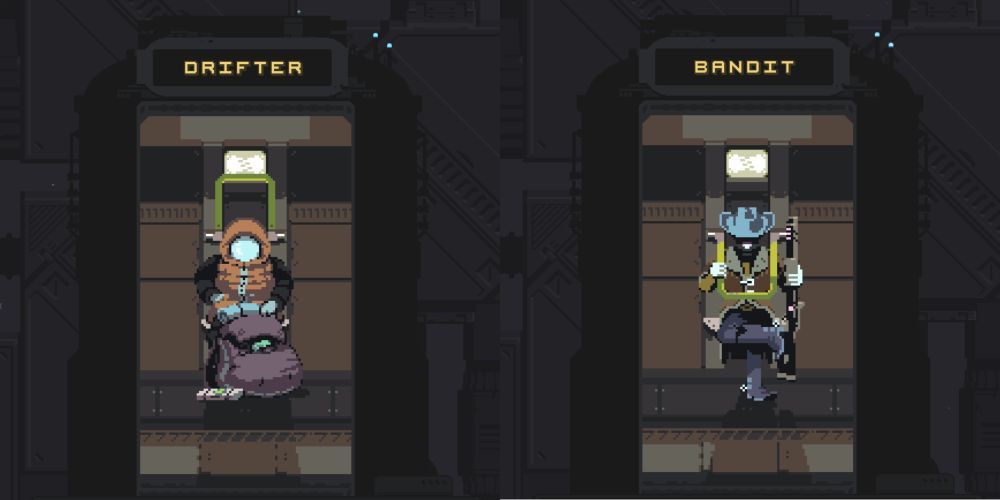 High skill ceiling with a rewarding playstyle.
Both survivors focus on last-hitting enemies.
Bandit needs to successfully land Lights Out for maximum damage.
The Drifter and Bandit are two vagrants that actually work best together. Both survivors rely on getting the last hit on enemies to fully utilize their abilities, which is difficult to do when an ally is blasting through monsters mindlessly.
Bandit is a powerful survivor that can be highly punishing if you fail the Lights Out ability refresh. Luckily, Drifter is great at giving Bandit the boost he needs with Salvage, which spawns four temporary items that can be picked up. These items can help Bandit become the gunslinger he's meant to be by giving his Lights Out some extra oomph to executes enemies and rapidly reset his abilities.
3
Pilot & Enforcer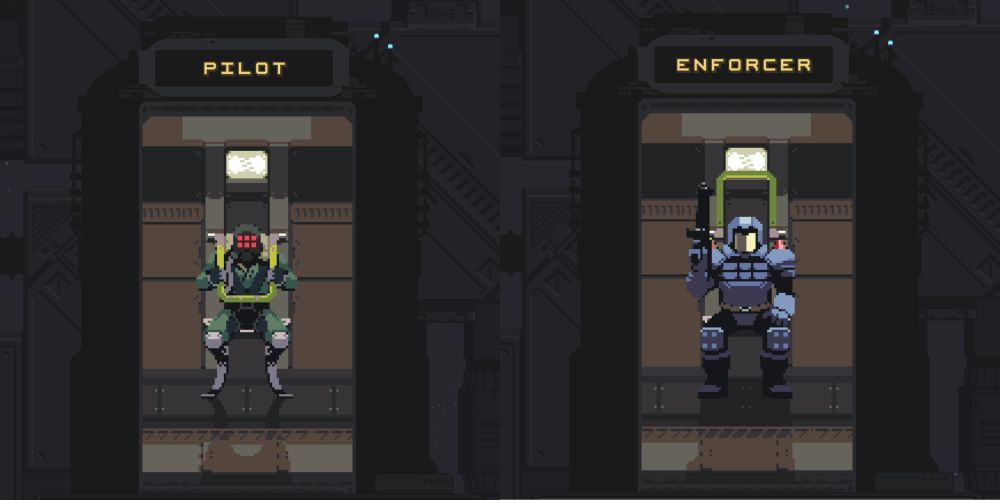 Consistent damage output and crowd control.
Great defensive options for both survivors.
Pilot offers exceptional anti-air.
Dominate the land and air with this duo. The Enforcer excels at controlling approaching crowds from behind his shield while struggling to defend against aerial attacks. The Pilot's aerial superiority makes him a fantastic survivor to pair with the Enforcer as he can easily deal with flying threats while offering air support with Airstrike and Target Acquired.
These two compliment each other's playstyle very effectively. The Enforcer takes aggro from mobs on the ground and slows their approach with Crowd Control. The Pilot takes to the skies and safely rains pain from above with Target Acquired and Airstrike while dealing with any flying enemies. The major concern with this approach is accidentally backing into a spot where the Pilot doesn't have enough room to fly, so be mindful in picking where to make your stand.
2
Huntress & Sniper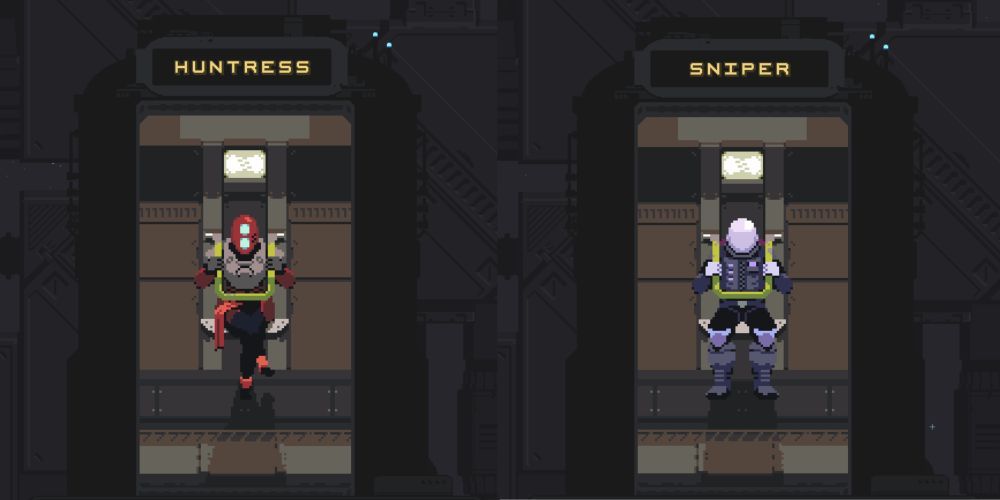 Longest range in the game.
Incredibly high damage output.
Mobile and adept at kiting enemies.
There's no safer combination than the long-ranged duo of Huntress and Sniper, though they're anything but safe for monsters in your way. These two survivors are capable of engaging enemies that are multiple screens away without any difficulty.
RELATED: Risk of Rain Returns: How To Unlock Every Survivor
This pair relies heavily on being able to successfully kite enemies. Huntress has no issues with moving while attacking, but Sniper will need to put in some effort to stay close to Huntress. This is perfectly doable thanks to the Sniper's Military Training, which is a backflip that sends him soaring away from the direction he's facing. Sniper can begin charging a Steady Aim shot during the backflip's momentum to get a charged shot off before enemies have a chance to close the distance. The backflip momentum can be conserved for further distance by jumping while charging Steady Aim. With the right item or two, the Sniper will have no problem keeping pace with the elusive Huntress.
1
Engineer & Loader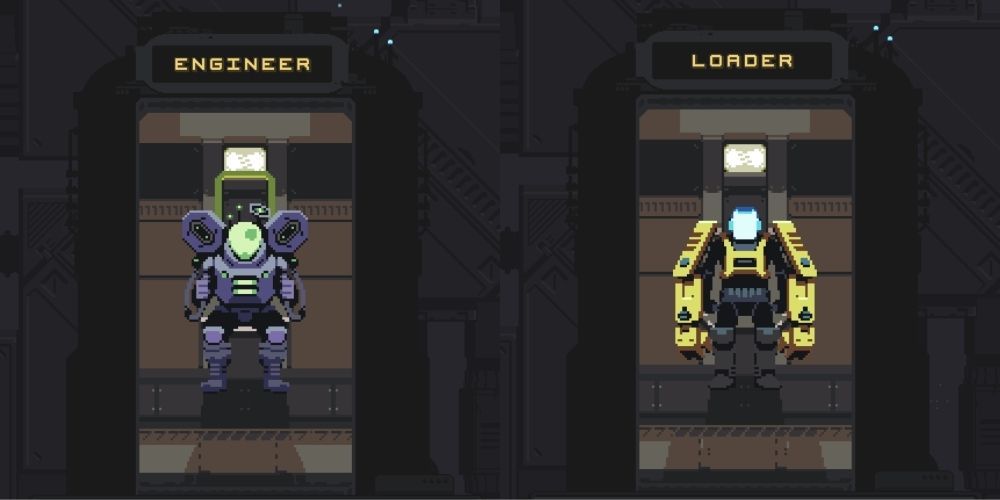 Enormous damage potential.
Control areas with ease.
Loader offers fantastic protection for Engineer.
These two survivors harness the power of machinery to shred through enemies. The Engineer's turrets dish out some of the best sustained damage in the game, but they can be overwhelmed quickly once the teleporter has been activated. The Loader is the perfect survivor to compensate for the turret's immobility thanks to his S260 Conduit. When activated, the Loader places a beacon from which lightning surges to all nearby allies. The lightning increases attack speed while dealing 80% damage per second to any enemy it comes in contact with.
This duo thrives at dealing huge damage by locking down and defending areas. The Engineer first sets up his turrets and mines in a defendable location near the teleporter. Once the boss has been spawned, the Loader then protects the turrets with his Knuckleboom melee attacks to bog down advancing enemies while buffing himself and the turrets with the S260 Conduit. The extra protection for the turrets will shred bosses in no time.
NEXT: Risk of Rain Returns: Multiplayer Guide