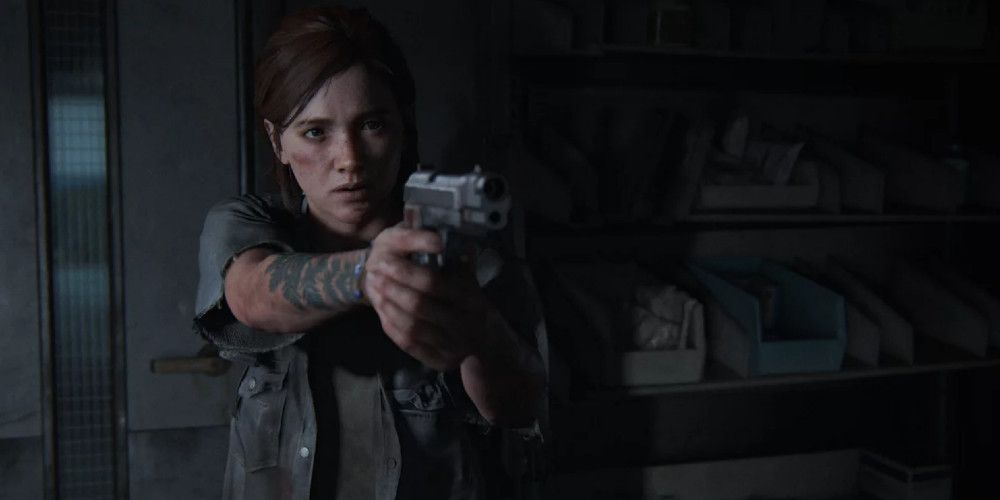 The Last of Us Part 2 Remastered is something that many consider inevitable with how remaster happy Naughty Dog has been in recent years, but it appears we may see it released a lot sooner than we expected. After showing up in PlayStation's database earlier today, the game now appears to have leaked via the PlayStation Network, revealing new details, screenshots, features, and more.
The leak was first shared by the PS Deals website, which revealed key information about different features the game will include to justify the expected £70/$70 price tag. Shortly after these details were made public, an official trailer for the game that includes a release date of January 19, 2024 was leaked by Insider Gaming. The trailer itself isn't up on YouTube right now, but can be viewed by visiting Insider Gaming's website.
Related: The Last Of Us Part 2 Remaster Doesn't Seem Like A Big Deal
According to the leaked description of The Last of Us Part 2 Remastered on PS Deals, the game will include a roguelike survival mode called No Return. You'll be tasked with surviving for as long as possible through a series of randomized encounters, playing as a whole host of unlockable characters. Each run features different environments and enemies, with a boss battle waiting at the end.
The Last of Us Part 2 Remastered will also include something called 'Lost Levels', which the listing describes as "early-development" versions of three levels that were cut from the original game. It will also include hours of developer commentary, which will feature insights into the original game's development, as well as a Guitar Free Play mode which will let you mess around with the guitar minigame alongside several other instruments.
And finally, the game will include various PS5 enhancements to improve things like loading times, graphical fidelity, and DualSense integration. Quite how meaningful these changes will be when The Last of Us Part 2 released just three years ago remains to be seen.
This is obviously a leak of catastrophic proportions for both PlayStation and Naughty Dog, who were more than likely gearing up for a special announcement during this year's Game Awards showcase. PlayStation may decide to just release all the official material now that the cat has been let well and truly out of the bag, but if not, we'll almost definitely see it officially announced during Geoff Keighley's big ol' video game extravaganza on December 8.
Next: 20 Years Ago, Super Mario RPG Inspired The Perfect Spiritual Successor