Finally, after years of waiting and numerous rumors, we finally have a Five Nights At Freddy's film. And as okay as it was, unfortunately, Willy's Wonderland got there first when it comes to having a character fend off demonic animatronics in a Pizzeria-meets-arcade.
RELATED: Who Is Golden Freddy In The Five Nights At Freddy's Movie?
However, both have their merits and are enjoyable in their own rights. But it does beg the question, which one is better? There's a lot to compare and contrast between the two films, from the actors, the violence, the use of gore, and so on. So we've pit the two movies against each other to find out, which movie is better, Five Nights At Freddy's or Willy's Wonderland?
5
The Cast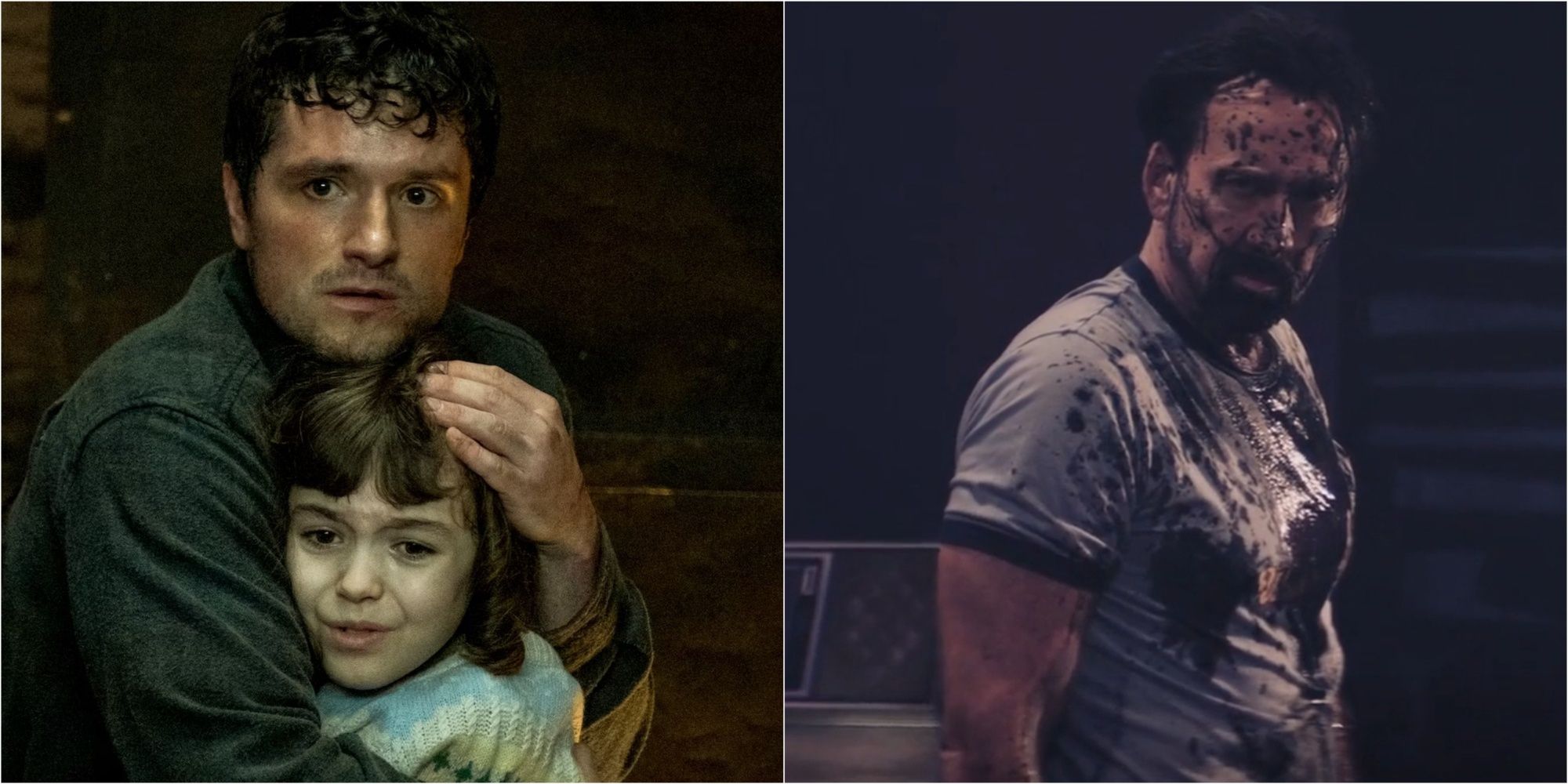 The casting for both movies is surprisingly good. For Five Nights At Freddy's, we've got Matthew Lillard making a nice appearance and Josh Hutcherson of Hunger Games fame in the lead role of Mike the Security Gaurd. Both have decent performances, Lillards enjoying himself and Josh, whilst not the strongest at emoting anything other than grumpy confusion, does his best.
For Willy's Wonderland though, we arguably have a much stronger case with the legendary Nicholas Cage taking the lead role, and with zero dialogue in the movie, he absolutely sells his performance with his physical movements alone. There's also a short and surprising appearance from Beth Grant and other minor role actors to spice things up.
The Winner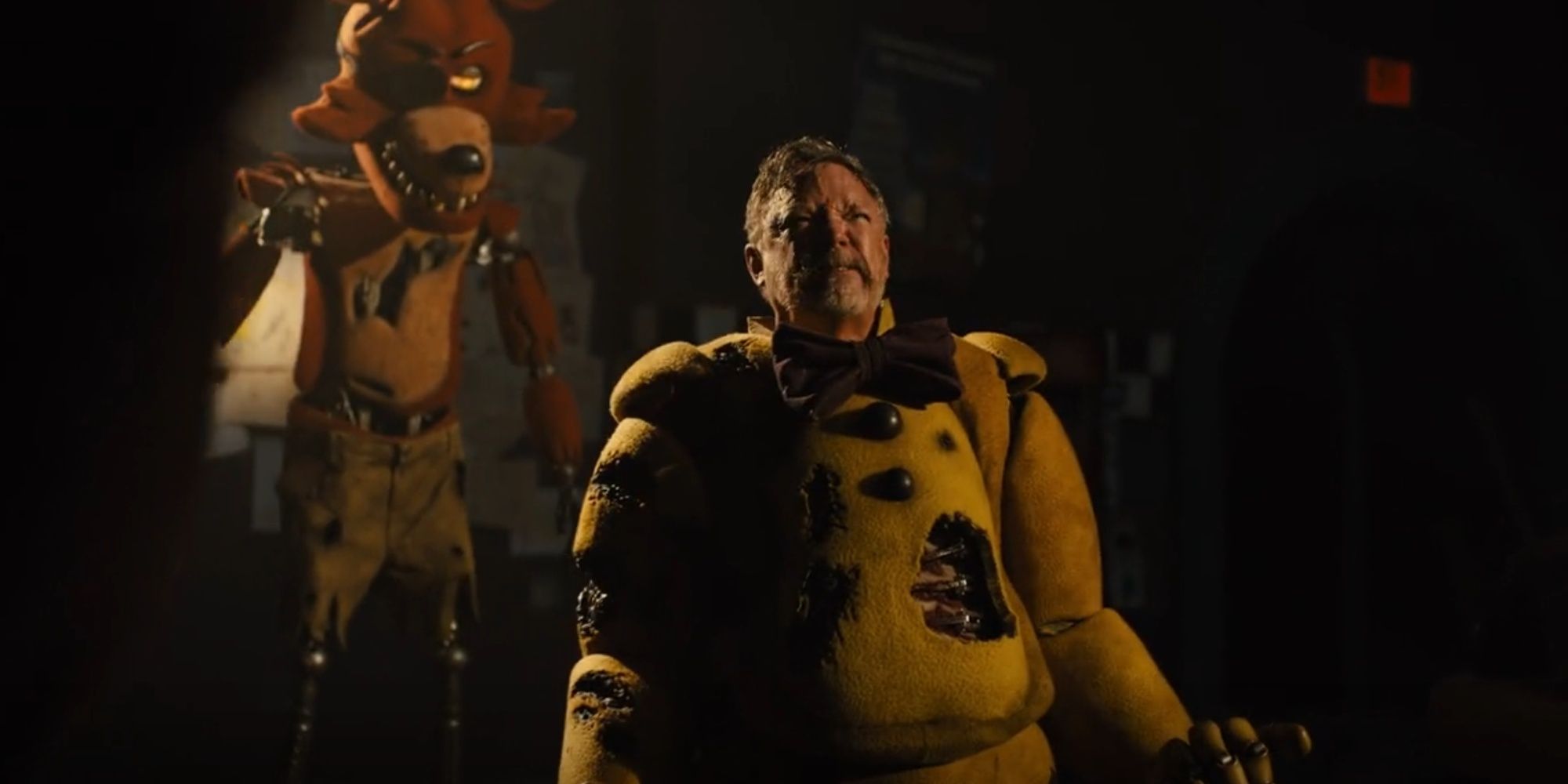 As fantastically camp as Nick Cage's performance is, he has done better, and having little to no reaction to what's going on other than punching things or dancing during Pinball sessions, does get a little old fast. The supporting cast is good, but it's not a big seller. The winner for casting and general performances goes to Five Nights At Freddy's, but not by much.
As good as the side-character performances are in WW, there's not much else besides murderous animatronics and it can feel a little barebones. FNAF on the other hand has a little too many plot threads, but it keeps you wondering about what's going on, and there are some good performances. Notably Matthew Lillard as a demented Afton in the last few minutes of the movie as he lets the movie leave on a confusing yet high note.
4
The Story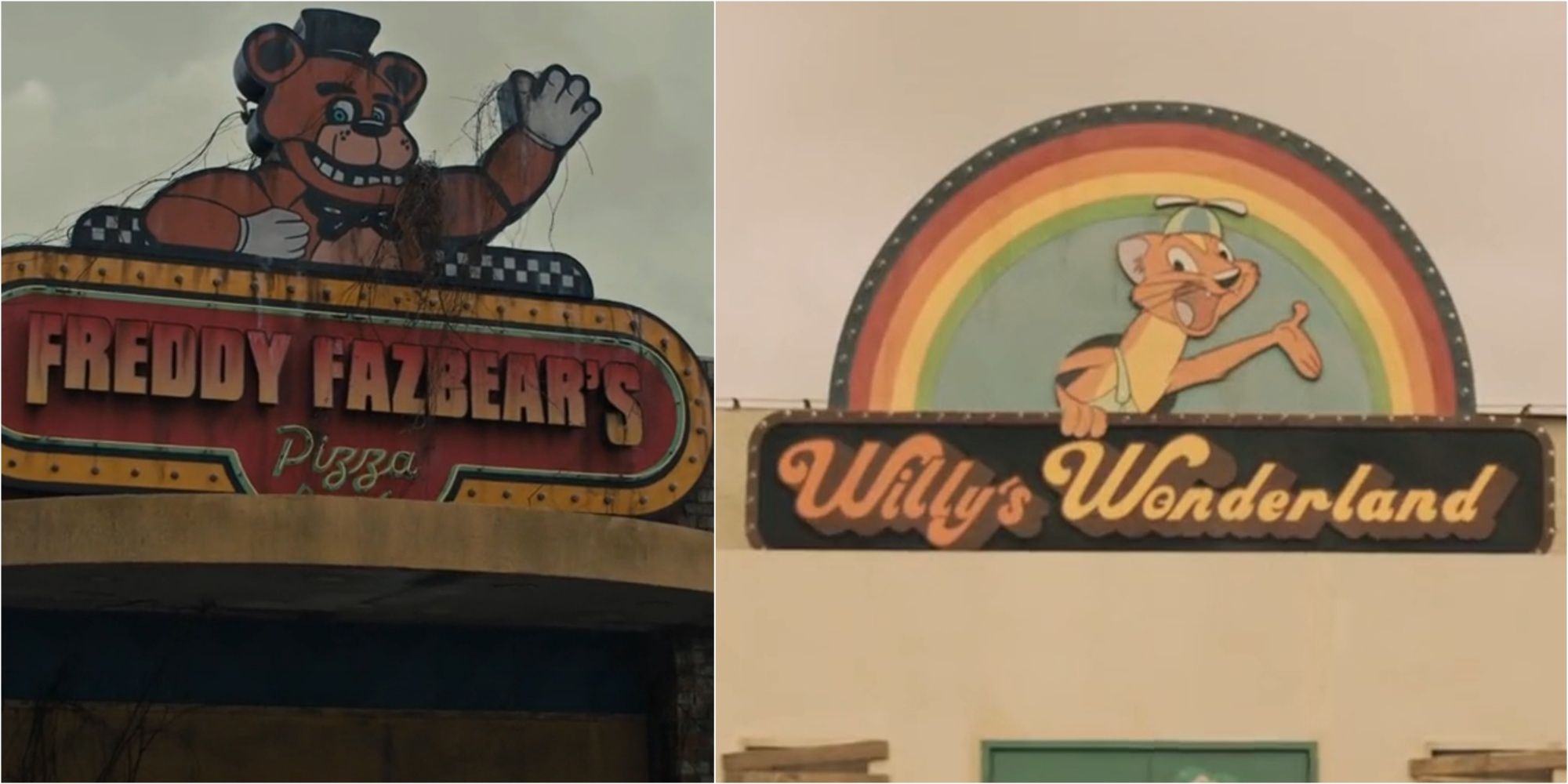 The story can make or break a movie and we've got some similar yet ever so slightly different ones to deal with here. For example, Five Nights At Freddy's is a complicated, convoluted, and oddly heart-warming movie at times that can never quite nail down what the tone or particular plot thread you're supposed to be following.
RELATED: Movies To Watch If You Liked The Five Nights At Freddy's Movie
Character arcs are opened and closed on a whim and the story just lurches along with things happening. There's also Josh Hutcherson continually trying to sleep on the job and general confusion as to whether his sister was originally written to be his daughter or why their Aunt wants custody. Also, the ending is a pseudo cliffhanger with Afton haunting an animatronic suit in a closet.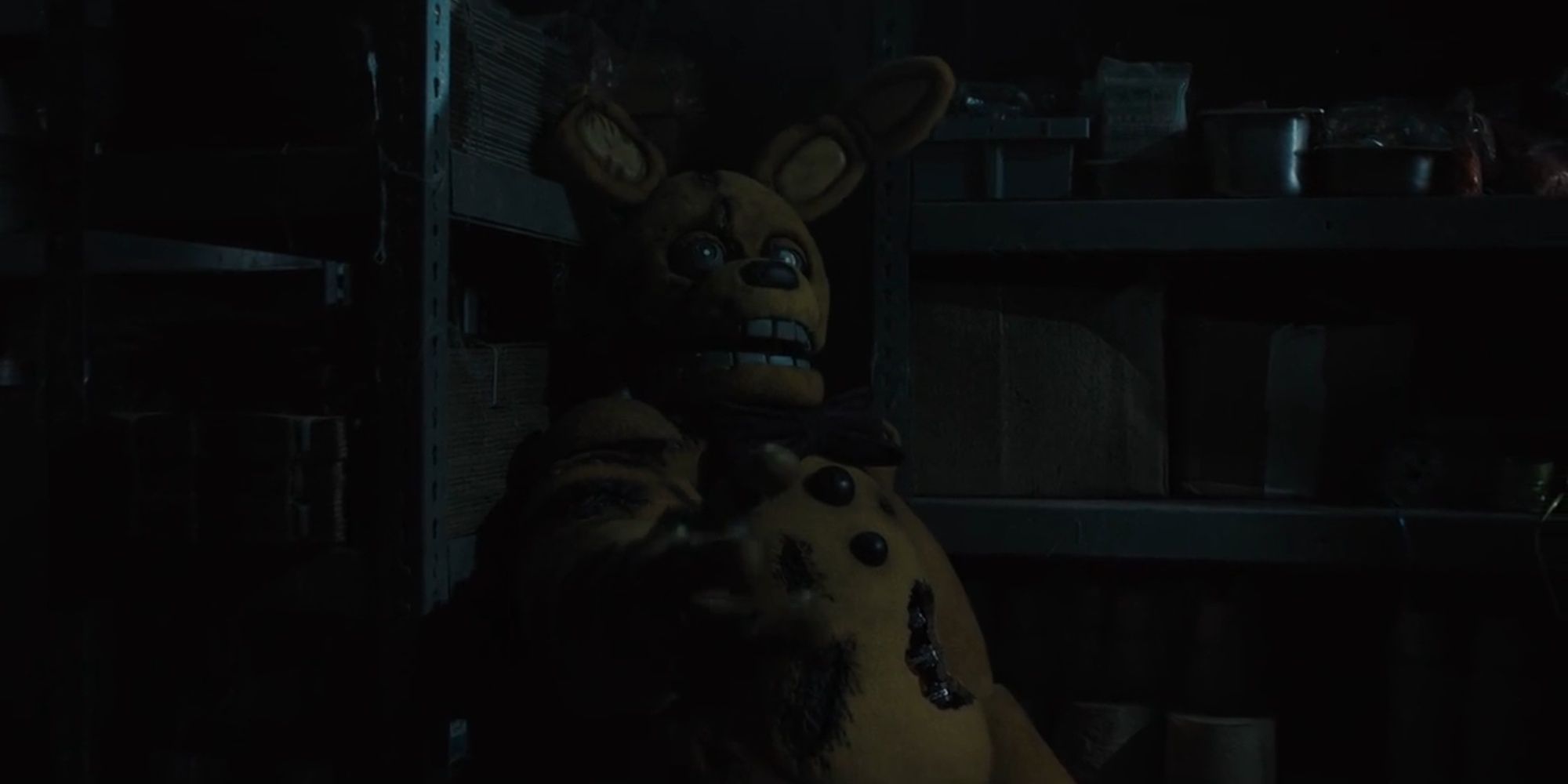 Counter that with Willy's Wonderland where the story is straight-laced and simple. Nick Cage's car broke down, he has to work in the pizzeria to pay for it, there are Animatronics possessed by serial killers inside, the Sherrif and town cover it up, now off you go.
And that's all you need really, a nice closed story.
The Winner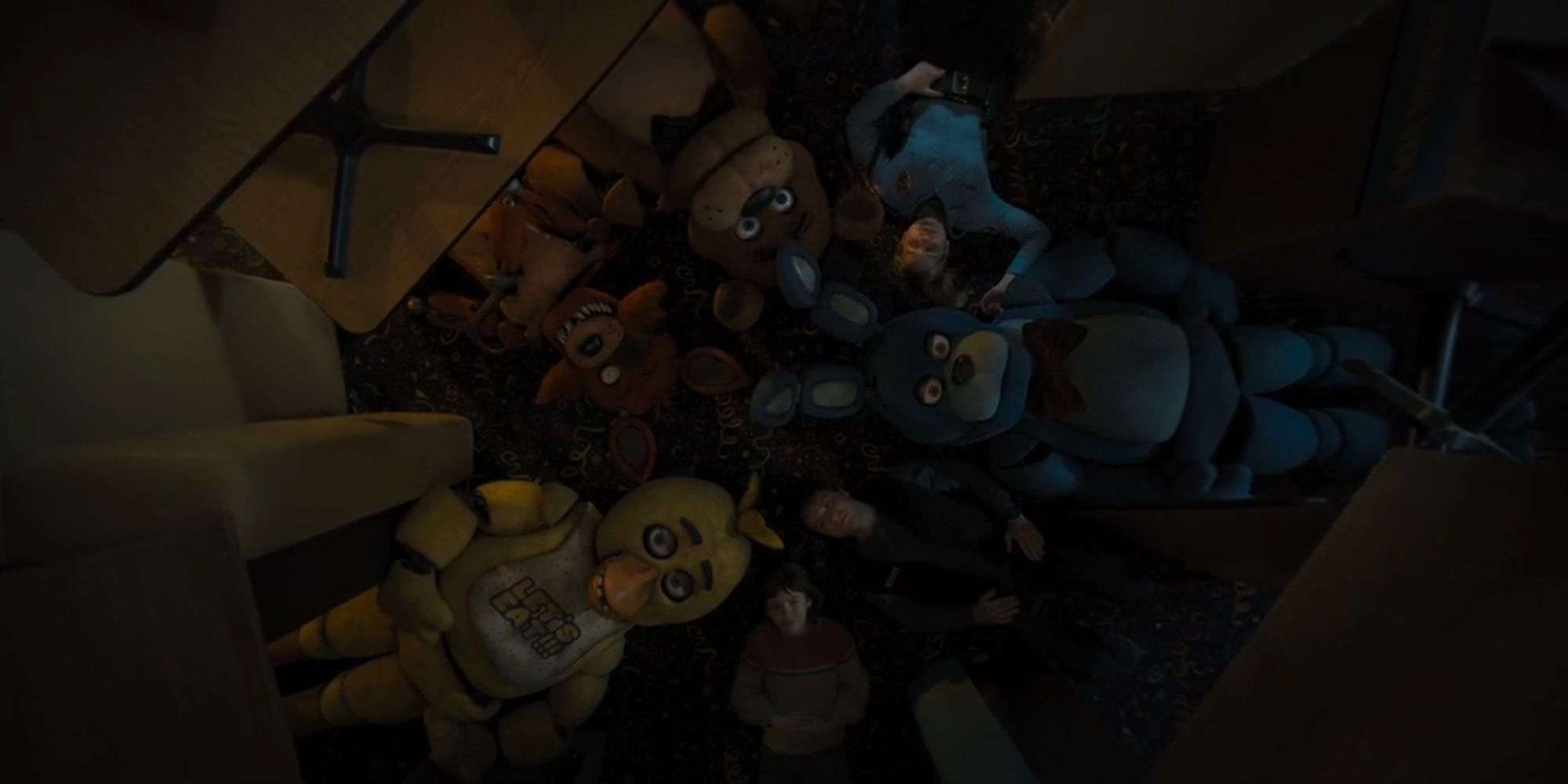 Overall the winner of the story section goes to Five Nights At Freddy's, as simple and to the point as Willy's Wonderland is, it gets a little stale and boring fast. Whereas with FNAF there's always something happening or a new plot thread coming up, for better and worse.
So you're constantly engaged by the movie, either in trying to figure out what's going on or just where it's all going to go next. Or if Josh will ever actually do his job instead of drugging himself and sleeping in his office every night whilst things go wrong outside in the restaurant.
3
The Horror And Gore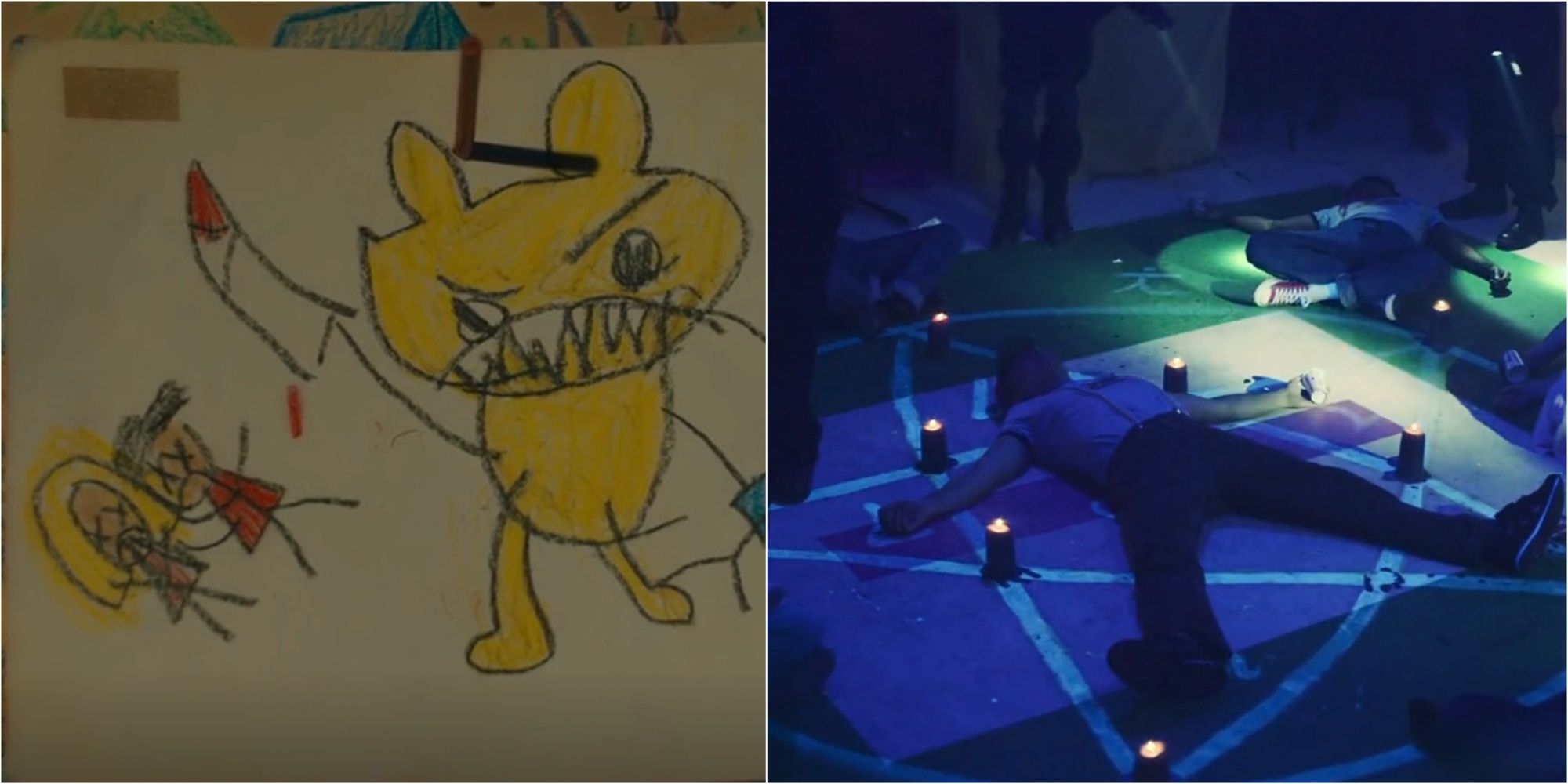 If you're making a horror movie there's one thing that matters the most, the gore and spooky camera shots. Unfortunately, Five Nights At Freddy's is quite a bloodless movie, there's no gore and the kills are either clean or implied with cutaways at the last second, which can be a little frustrating considering the type of mechanical butchery they could have done.
Though it does have its share of unsettling shots, that's about it.
Then there's Willy's Wonderland. Which takes an interesting approach to gore. Instead of gallons of blood, it's oil that sprays profusely from the bots and it's a good way to get around the ultra-violence. Plus, the kills featuring other cast members are suitably gory and violent, with a few notable favorites such as Willy quadrating someone into bloody chunks or the various animatronics killing people in themed ways. So there's a lot of great variety in the kills.
The Winner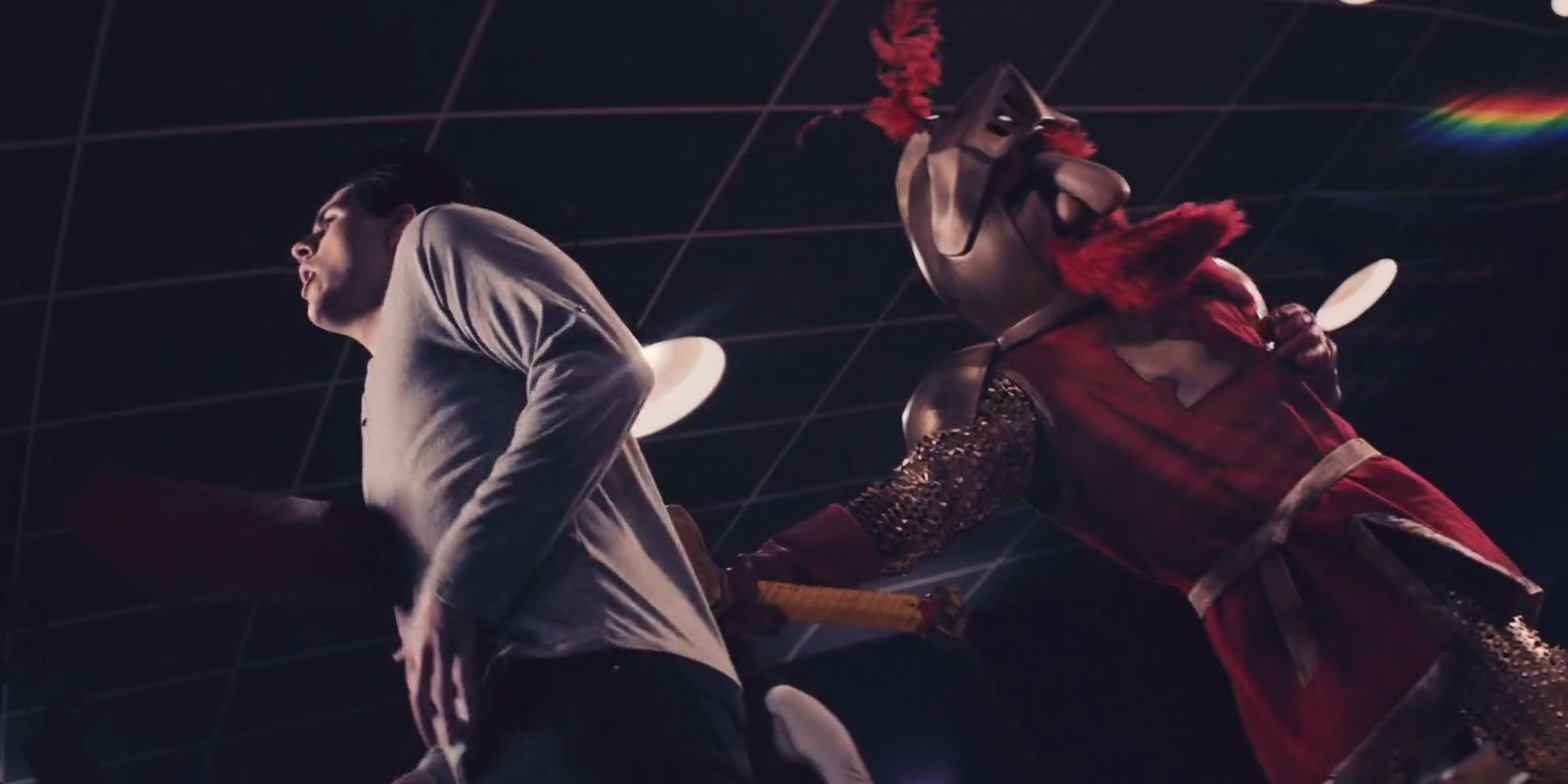 The most glaring issue with both of these films is that they're not really horror movies. They wear the jacket, but underneath they're more comedic in nature so they never really capture that spooky horror tone that other movies manage easily.
RELATED: Five Nights At Freddy's: How Do Springlock Suits Work?
The overall winner of the gore and horror category though easily goes to Willy's Wonderland. Though both have equally silly tones, in Wonderland there's a lot of creativity and an appropriate amount of people jerky getting thrown around whenever there's a monster kill. Whereas Five Nights At Freddy's is way too clean and sterile.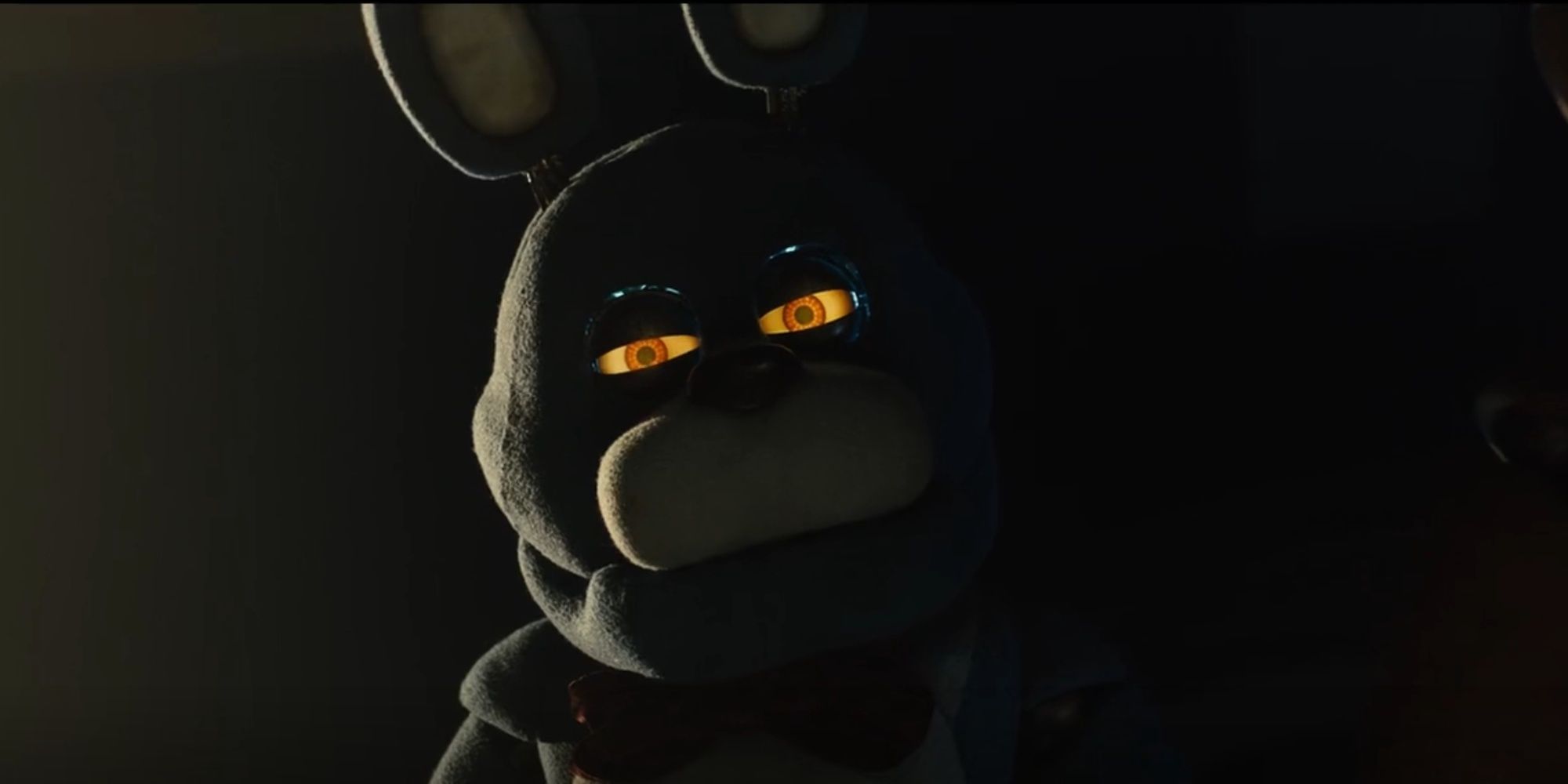 The clean Fazbear Gang Animatronic kills are unfortunately rather detrimental to the FNAF movie. To the point, it seems like a teen horror, or something that would have appeared on Goosebumps, or an overly long Creepy Pasta Fan Video. This takes you right out of the movie whenever Freddy or his pals turn up as you know whatever happens next will be an editing cop-out or a kill-tease since they can't damage the expensive animatronic props.
2
The Effects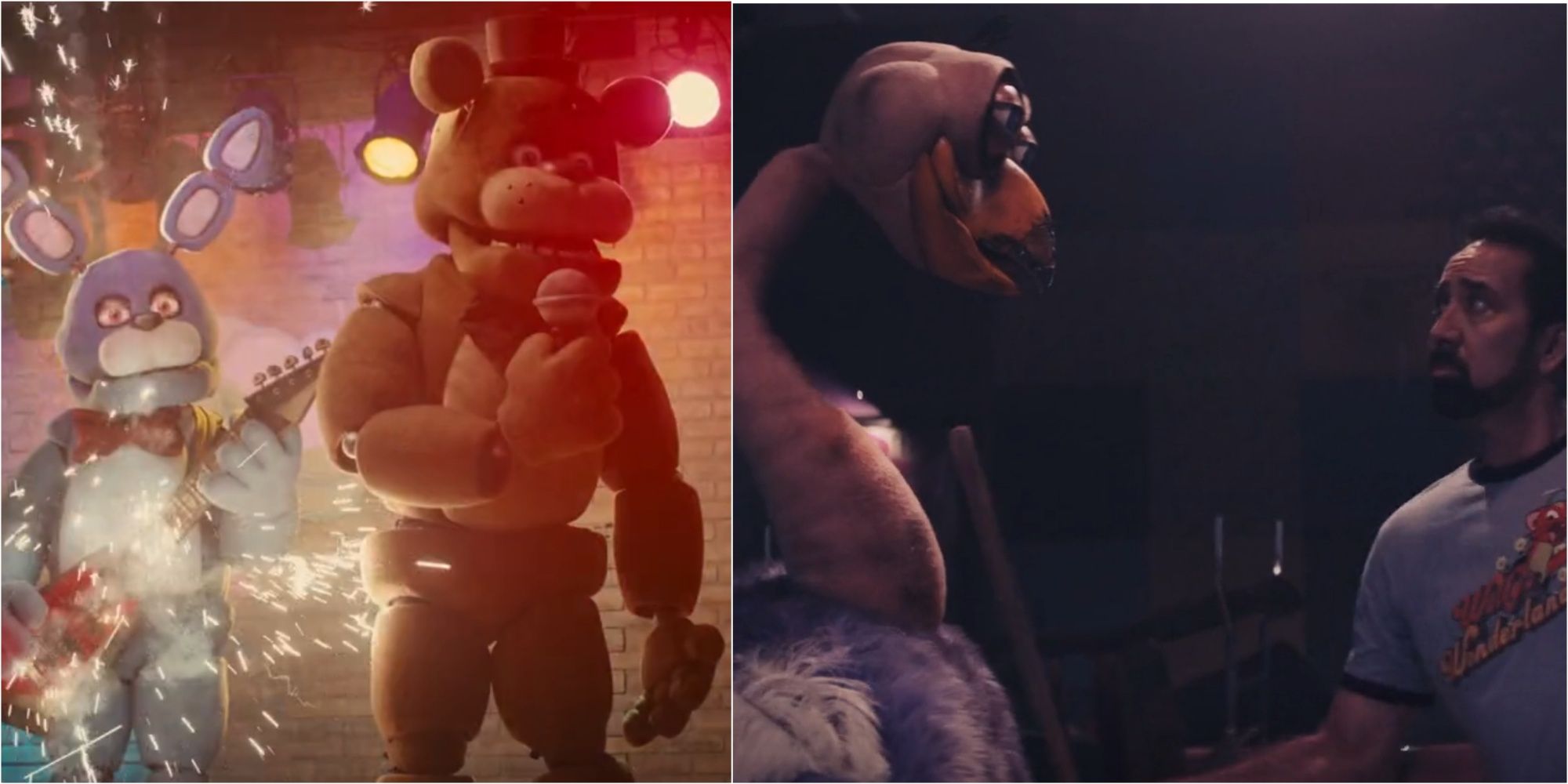 The effects aren't always important but they can help sell a story. Either you get god-tier CGI and practical effects that blend seamlessly, or you get a jam-throwing contest at a Muppet Convention. Thankfully both of these films skirt the line between the two, never verging into the too serious or too silly, considering the genre they're portraying in both parody and non-parody form.
For example, Five Nights At Freddy's uses life-size practical animatronics, and the same goes for Willy's Wonderland. However, there's a greater degree of movement and authenticity in Willy's Wonderland as the puppets get thrown around, beaten up regularly, have blood-spattering kills, and generally move around quite a bit on camera.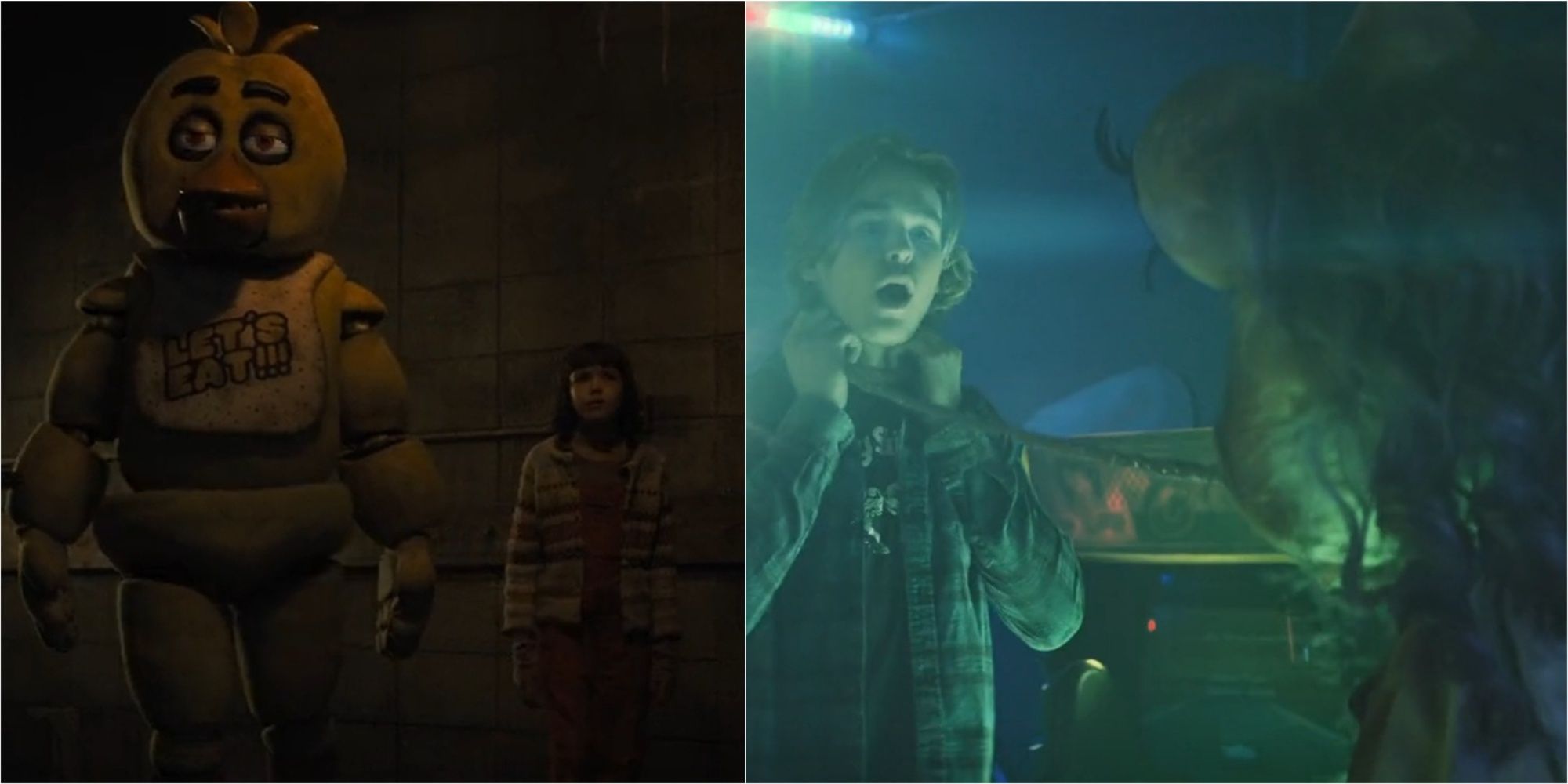 Whereas in Five Nights At Freddy's, we see either the animatronics legs walking, distant shots of them being menacing, upper torso shots when they're standing, or sudden teleportation with editing. So they feel more cumbersome and there's never any direct one-on-one fights with them as it feels like most of the budget went into the Animatronic Puppet models and they don't want the actors to break them.
Compare that with Willy's Wonderland where Nick breaks every puppet apart by hand and you can guess where the votes going.
The Winner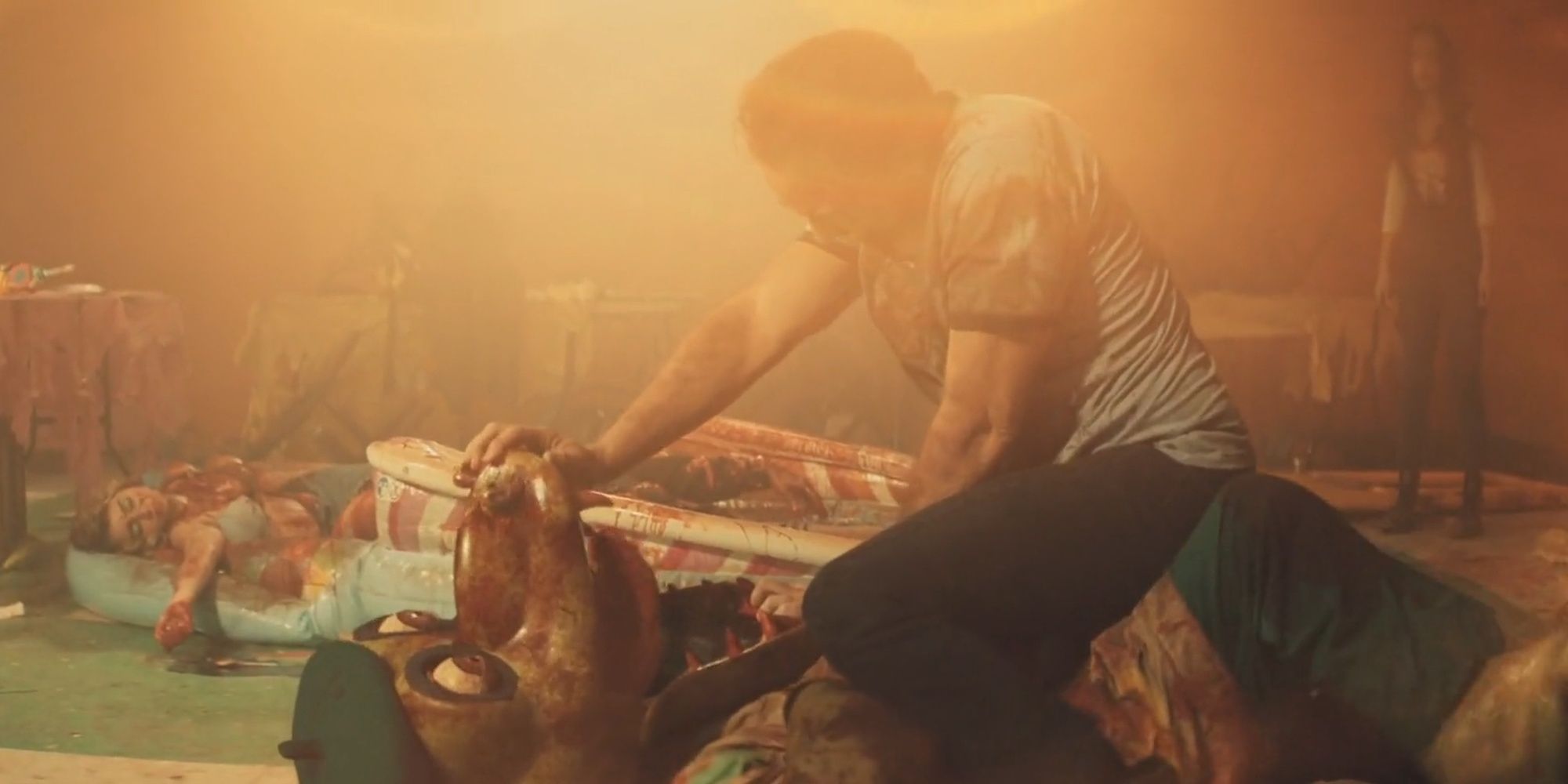 The clear winner in the effects department is Willy's Wonderland. Whilst Five Nights At Freddy's puts a lot of time and effort into accuracy, they never really do anything with it so the movie turns more into a fanbait reference tour of museum pieces. Pointing out things everyone remembers whilst expecting you to "ooh" and "aah" at the nostalgia.
Whilst Willy's Wonderland gives you the catharsis of big, messy, and weird-looking monsters getting ridiculously torn apart or ripping others limb from limb in satisfying and creatively thematic ways. Which is a lot more entertaining as an audience member.
It also helps that Willy's Wonderland has a great theme song that also features in a memorable pinball table dancing scene.
1
Which Movie Is Better?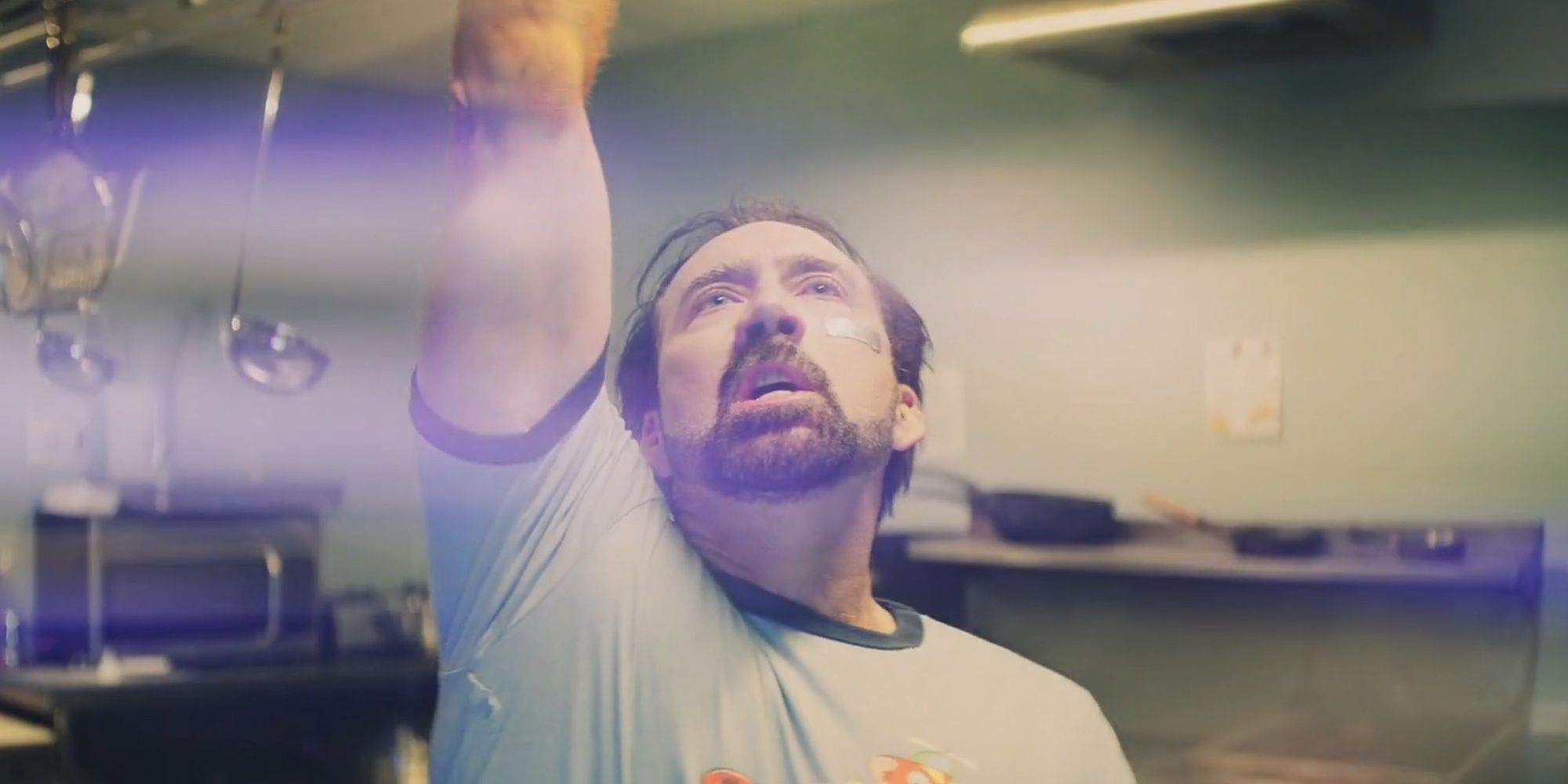 Though the votes come down to a tie with both movies scoring equally in the gore, story, props, and character departments, in general, the tie-breaker is which movie is going to leave you feeling satisfied at the end of it. And the overall winner for that is Willy's Wonderland.
Despite it being a parody of Five Nights At Freddy's, it is legitimately a more enjoyable watch between the two. If offered a repeat viewing, Willy's Wonderland offers more entertainment whilst Five Nights At Freddy's boils down to a movie to see if you're a FNAF fan and then move on. It requires some prior knowledge or at least awareness of the brand to immerse yourself in, whilst in Willy's Wonderland you can hit it cold. Nick Cage punches puppets, it's an easy sell.
NEXT: Five Nights At Freddy's Movie Ending, Explained