Among the many characters you meet in the Baldur's Gate saga, Viconia DeVir is one of the most memorable ones. She's one of the few truly evil companions you can encounter, and appears in every single installment of the series.
RELATED: Baldur's Gate 3: Who Is Gale?
But her story goes even further back than the original Baldur's Gate, having had a whole life in the Underdark before having to venture the overland roads. She has changed allegiances, crossed borders and shifted deities, being one of the few Drow to reach old age.
Spoiler Warning!
Who Is Viconia DeVir?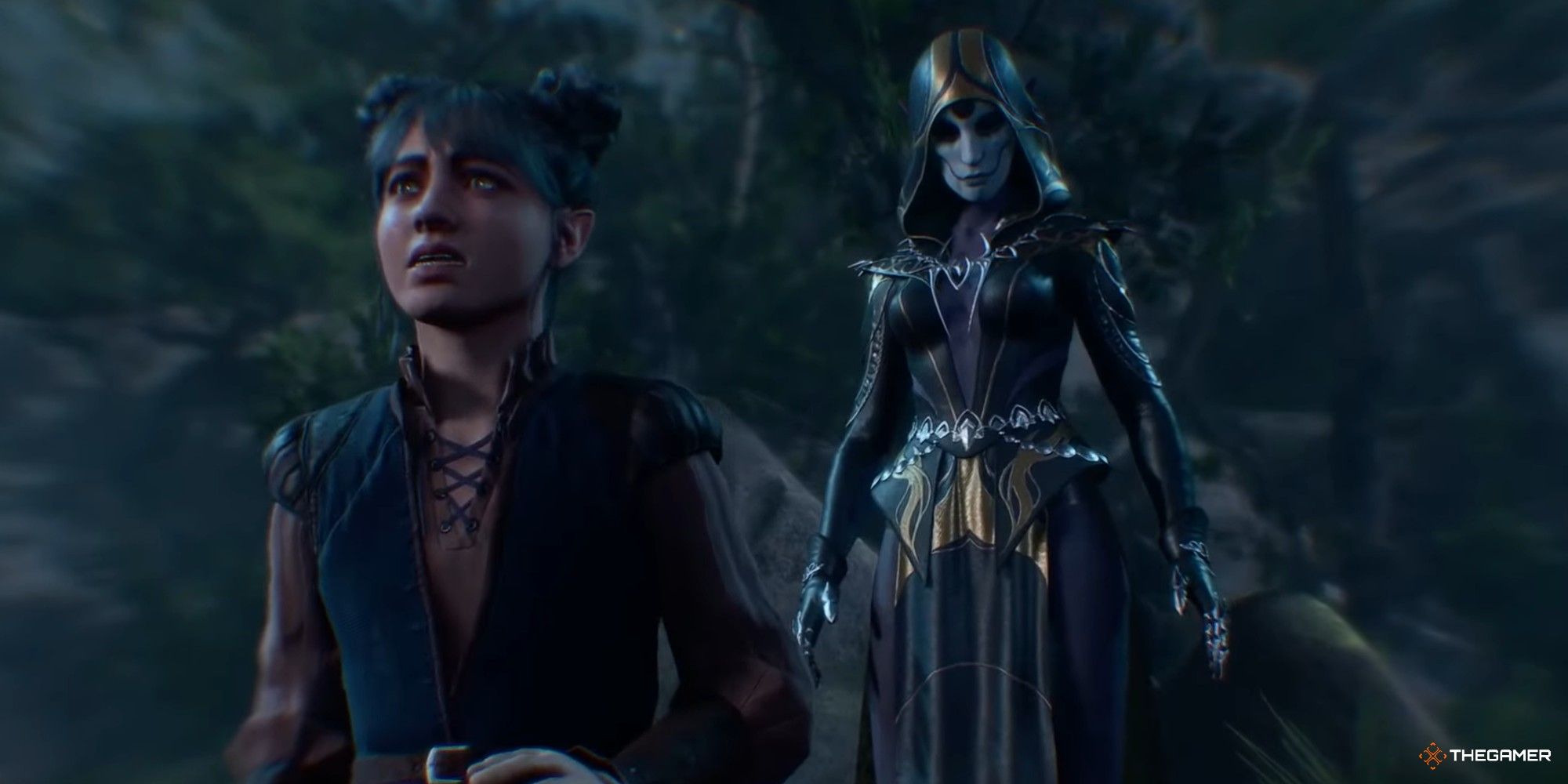 Viconia was a member of House DeVir, a noble house of the Drow city of Menzoberranzan, located in the Underdark. She lived a long life among the nobles, being married four times (all her spouses having been murdered by her).
Like all citizens of Menzoberranzan, she was a loyal follower of Lolth, but she took it a step further by being a Priestess of the goddess. Yet one of the many sacrifices in the name of said goddess proved too much: a simple child.
Viconia refused to slay the child, which earned her the wrath of the Spider Queen. She had to flee Menzoberranzan or be sacrificed herself, so she opted to start a new life in the surface world, where she would find a new goddess to follow: Shar.
Related: Cool Facts From Baldur's Gate 1 And 2
Yet, Drow are not seen fondly in the surface world, and Viconia was constantly on the run. Her most stable company at that time was a human caravan, where the leader wanted her as a pleasure slave; she in turn made him a slave to her wishes.
Eventually, the caravan leader died of age, although everyone assumed Viconia poisoned him. She was back on the run, being chased by the Flaming Fist for her supposed crime; this is the point where you can meet her in the original Baldur's Gate.
After the events of that game, Viconia tried to keep a low profile in the outskirts of Beregost. Yet her neighbors realized she was a Drow, and tried to kill her; she killed them instead, but that meant that she had to keep running for her life.
Beregost is a small town that serves as a pit stop for many travelers, since it's in the middle of the roads leading to both Baldur's Gate and Amn.
She fled towards Amn, where she once again tried to stay in hiding, but to no avail: the locals found out about her heritage, and a mob tried to burn her at the stake. This is where you meet her in Baldur's Gate 2, although, canonically, she manages to get away with or without help.
Not many details are known of the many years she endured after that, but she continued her devotion to Shar, and eventually became the leader of her church in the city of Baldur's Gate. In her goddess's name, she raised a young Shadowheart to become another faithful Shar devotee.
Even though she's a Drow, Viconia shows her old age in Baldur's Gate 3 due to her being over 600 years old.
During the crisis of the Absolute, Viconia hears of an artifact being hunted down by many powerful factions, and orders her most capable agents to retrieve it, Shadowheart among them. So, while you can meet Viconia in Baldur's Gate 3, you'll do it through Shadowheart's questline.
Can You Romance Viconia?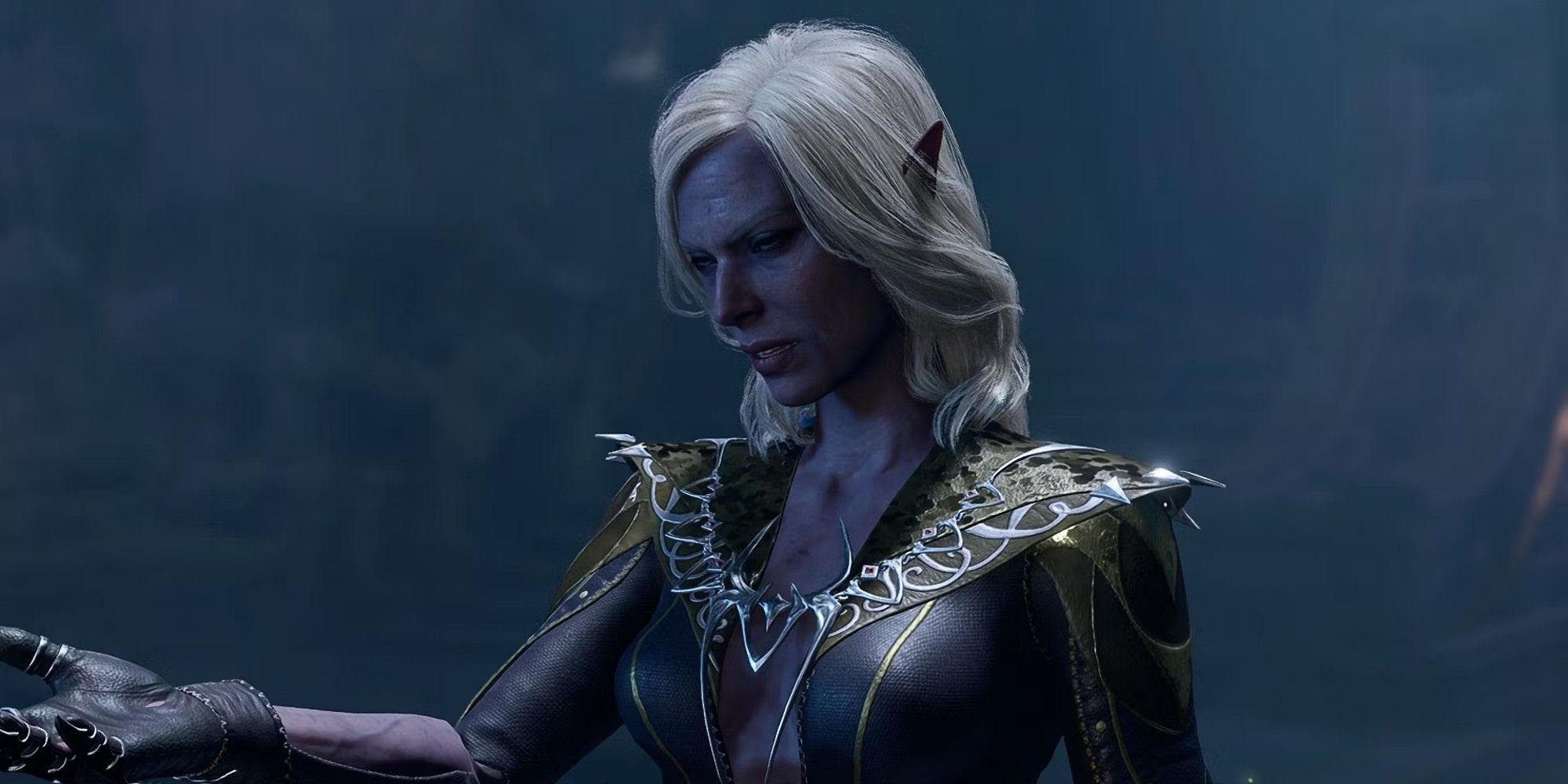 You can start a romantic relationship with Viconia in both Baldur's Gate 1 and 2, but not in 3 (she's not even a companion in the third game).
When romancing her, you can even alter her alignment, from Evil to Neutral. If you pick too many purely Good choices, however, she won't find you interesting at all.
This relationship, however, isn't canon, at least not the one shown in Baldur's Gate 2. This is due to Viconia dying in the epilogue if the player romances her, having fallen victim to Lolth's assassins; this also makes the child you can have with her not canon.
NEXT: Baldur's Gate 3: Who Is Astarion?