Quick Links
How To Obtain Ryugola Core Fragments
Tales of Arise: Beyond the Dawn offers many new Sub-Quests to tackle and things to obtain, making exploring all the sights and sounds with this iconic group of characters feel worthwhile and like you're catching up with old friends.
RELATED: Tales Of Arise: Beyond The Dawn – Best Builds And Party Compositions
Amongst the new things you can obtain in the latest expansion are the Ryugola Weapons, the current-best weapons you can get your hands on in the game. But first, you must acquire Ryugola Core Fragments before you can craft them, which can take some time and effort. Still, if you've done everything in the base version of Tales of Arise, this will be a cakewalk in comparison!
How To Obtain Ryugola Core Fragments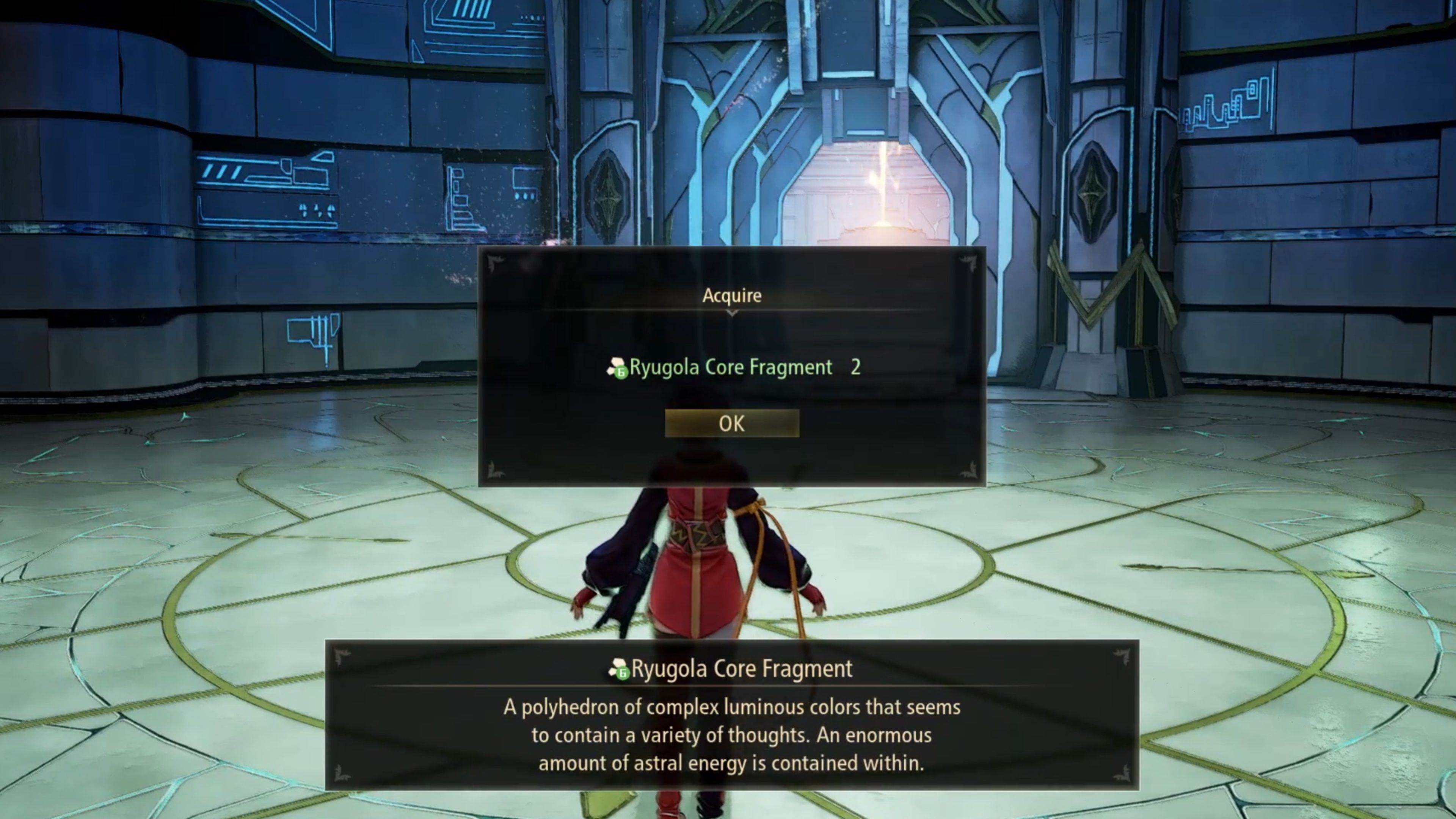 As mentioned above, Ryugola Core Fragments are required to forge the strongest weapons in the Beyond the Dawn expansion for Tales of Arise. However, before you can obtain this rare material, you must first meet a few requirements.
Progress through the Main Questline until you reach the Quest 'Beyond the Dawn.'
Be at least Level 84 with all Party Members.
Enter the 'Keystone' dungeon.
Once all of the above prerequisites have been met, you can finally begin acquiring the Ryugola Core Fragments to upgrade the weapons found within the Mausoleum of the Jungle: Helgal-Ryugola 6 dungeon.
Nazamil Nether Bosses
Now that you have access to the Keystone dungeon, you will want to keep an eye out for Nazamil Nether bosses. There are three Nazamil Nether bosses, each dropping two Ryugola Core Fragments upon defeat, meaning you must defeat all three of them to craft all six Ryugola Weapons.
The unfortunate news, however, is the Keystone is an expansive dungeon, making it take quite a bit of time and effort to get through, which means reaching these three Nazamil Nether bosses will be a task in of itself. Luckily for you, you can find all three of their locations in the section below!
Nazamil Nether Bosses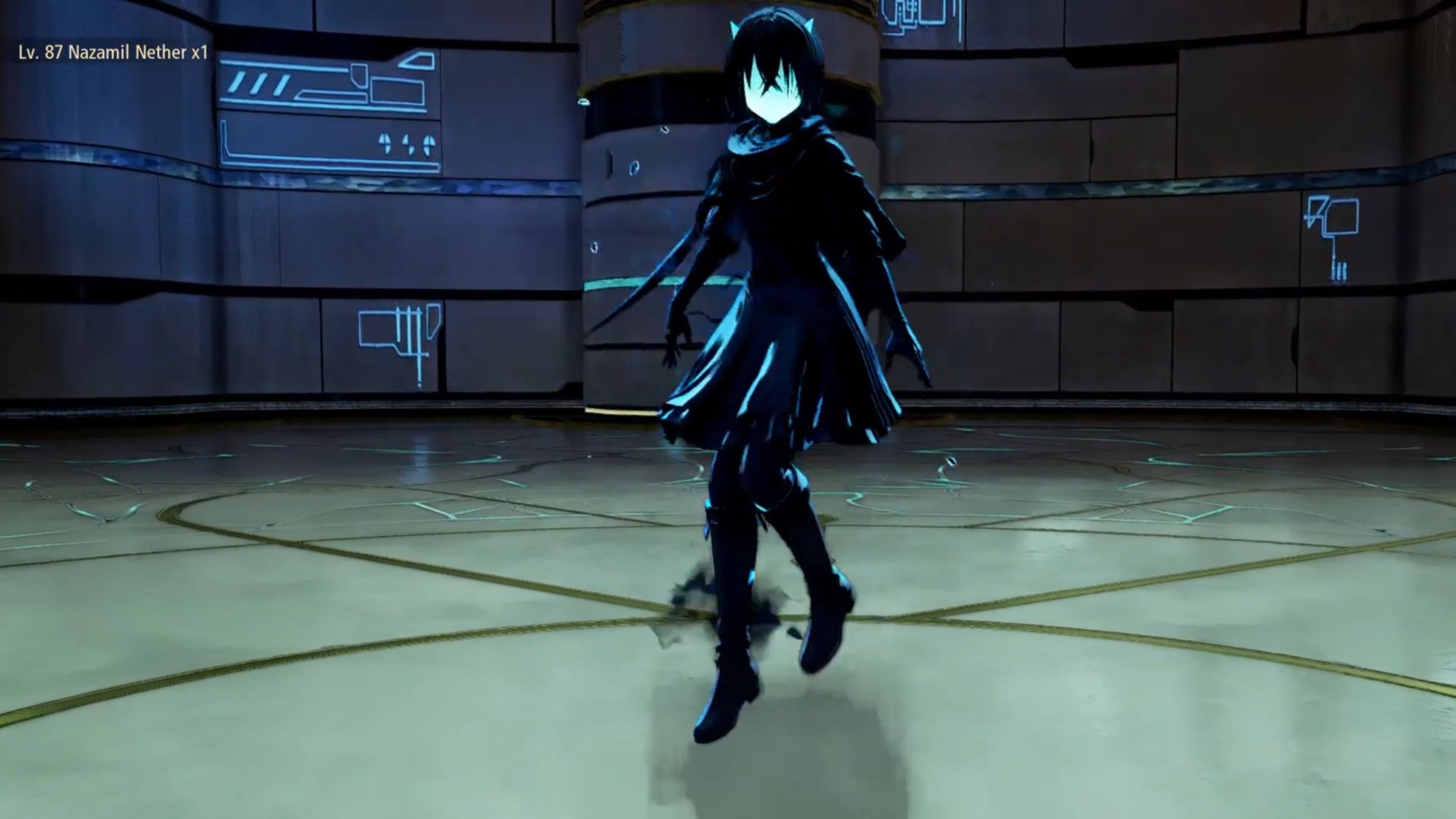 With three Nazamil Nether bosses to track down in the enormous Keystone dungeon, you will want to ensure your squad is ready to go for these encounters, so we strongly suggest going over your current equipment and Arte Sets, as having a solid build and team composition thrown together can make this entire dungeon more manageable.
Furthermore, while all three Nazamil Nether bosses share the same stats, they will all have some slight differences that can make each encounter a pain to deal with. But before getting into all that, let's look at what we're dealing with regarding their stats!
Nazamil Nether

Level

Level 87

Optional?

Yes

Recommended Level

Level 84

HP

211,536

Attack

3,575

Elemental Attack

5,155

Penetration

4,082

Defense

970

Elemental Defense

1,136

Resistance

4,297

Weak To

N/A

Resistant To

N/A

Item Drops

x2 Ryugola Core Fragment (Rarity: 6)
Other Materials Of Varying Rarities

Rewards
* Please note that your EXP and SP payout will be slightly different depending on the proficiency of your combat performance during the encounters. The better you do, the more EXP and SP you will receive via Combat Points! *
Nazamil Nether Locations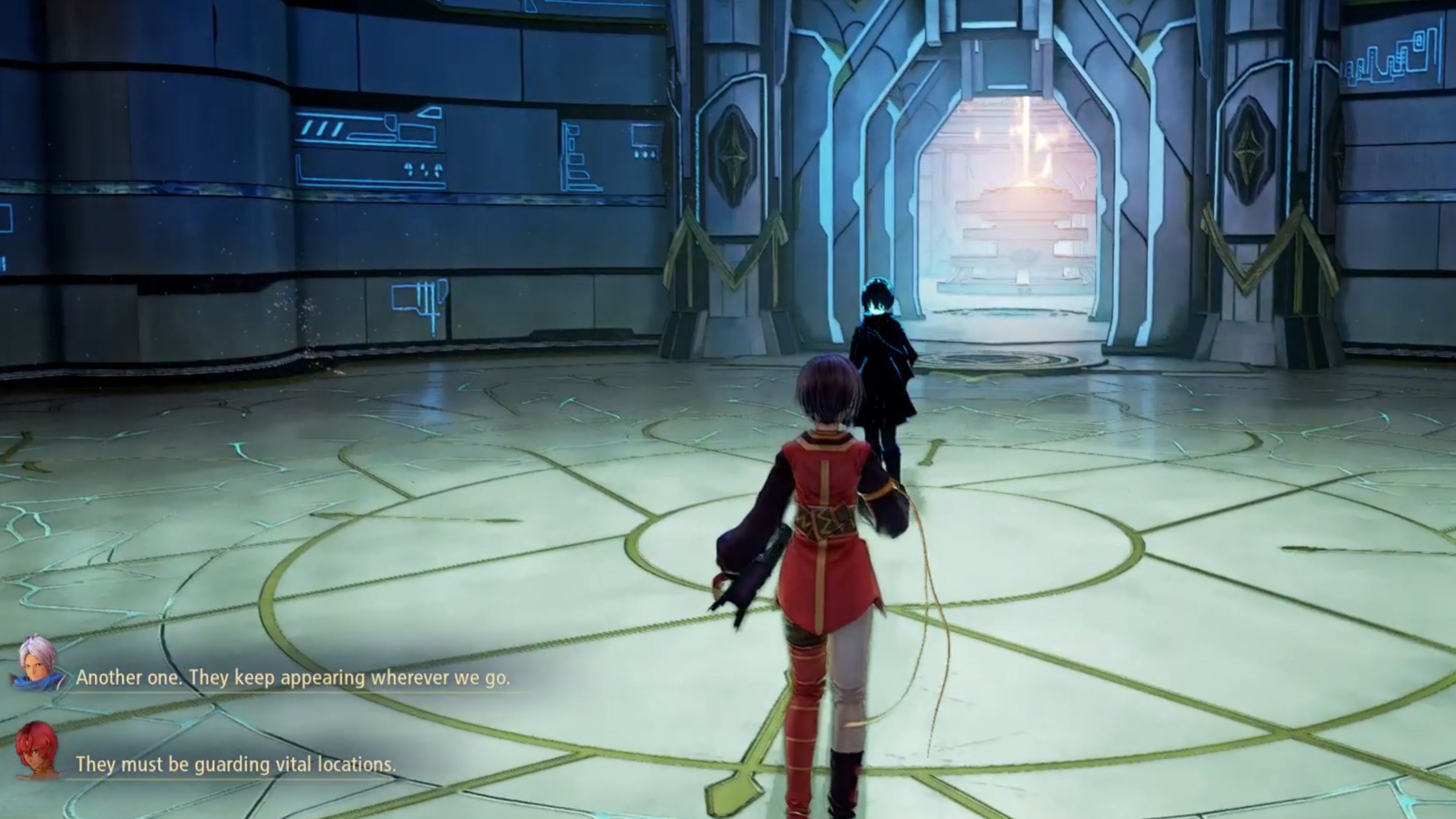 Following that, it's about time we tracked down these three Nazamil Nether bosses we've been talking about all this time, wouldn't you say? It's crucial to note that the Keystone dungeon has several floors, some being entire Palaces you must explore.
This, of course, means that the three Nazamil Nether bosses will be found within three separate Palaces within the Keystone dungeon. The table below will help you pinpoint each of the Nazamil Nether bosses!
| Boss Name | Palace | Location |
| --- | --- | --- |
| Nazamil Nether #1 | Flame Palace | Found in the Upper Area of the Flame Palace, near the end of the Palace, just before heading into the 'Newborn Floor' portion of the Keystone dungeon. |
| Nazamil Nether #2 | Whirlpool Palace | Located on the Third Level of the Whirlpool Palace, near the exit leading to the fourth and final floor of the Palace. |
| Nazamil Nether #3 | Stone Palace | Can be found toward the exit of the Stone Palace portion of the dungeon, near the Teleporter that leads back to its entrance. |
Nazamil Nether Tips
Finally, it's time for you to battle these Nazamil Nether bosses. Since you're this far in the game, these encounters are all similar to the Nazamil boss fight that takes place in the Mausoleum of the Jungle: Helgal-Ryugola 6 dungeon roughly halfway through the expansion.
However, there is one twist to each of these encounters that will keep you on your toes and may even trip you up if you don't know how to deal with them.
Nazamil Nether Encounter Tips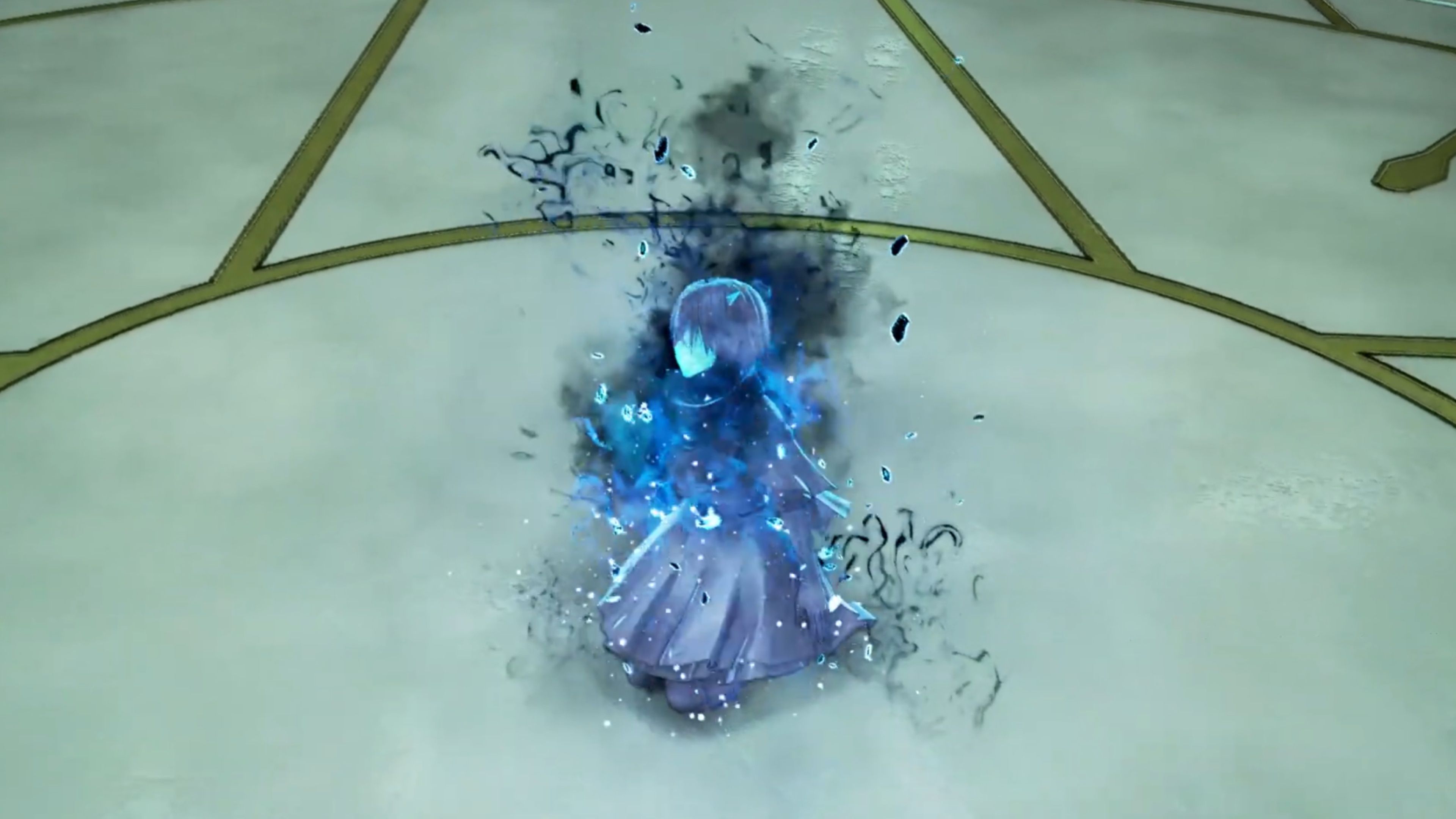 Firstly, the first and second Nazamil Nether boss encounters (Flame Palace & Whirlpool Palace) will summon one Zeugal that will be fierce and immensely challenging, especially when left unchecked. The solution here is to make eliminating the Zeugal your top priority before attempting to fight the Nazamil Nether.
Our third Nazamil Nether boss (Stone Palace), however, will summon multiple Zeugals, making for a chaotic encounter from start to finish. Always focus on the Zeugals first before moving onto the Nazamil Nether, or you will likely get wiped or have to burn through endless amounts of resources just to squeak through the fight alive.
Eliminating the Zeugals will make it much easier to pressure and dispatch the Nazamil Nether. Use Rinwell's Magic Cancel Boost Attack whenever you see the Nazamil Nether begin casting an ability, which will be telegraphed by the purple circle that slowly fills up, ultimately causing a Boost Break, stealing her Arte, and dealing a mass amount of damage.
Repeat this process for all three Nazamil Nethers, and you will be golden. Now it's just a matter of having all six weapons and lots of Gald to craft the powerful Ryugola Weapons!
NEXT: Tales Of Arise: Beyond The Dawn – Achievement/Trophy Guide