Life on the farm is better with a furry friend!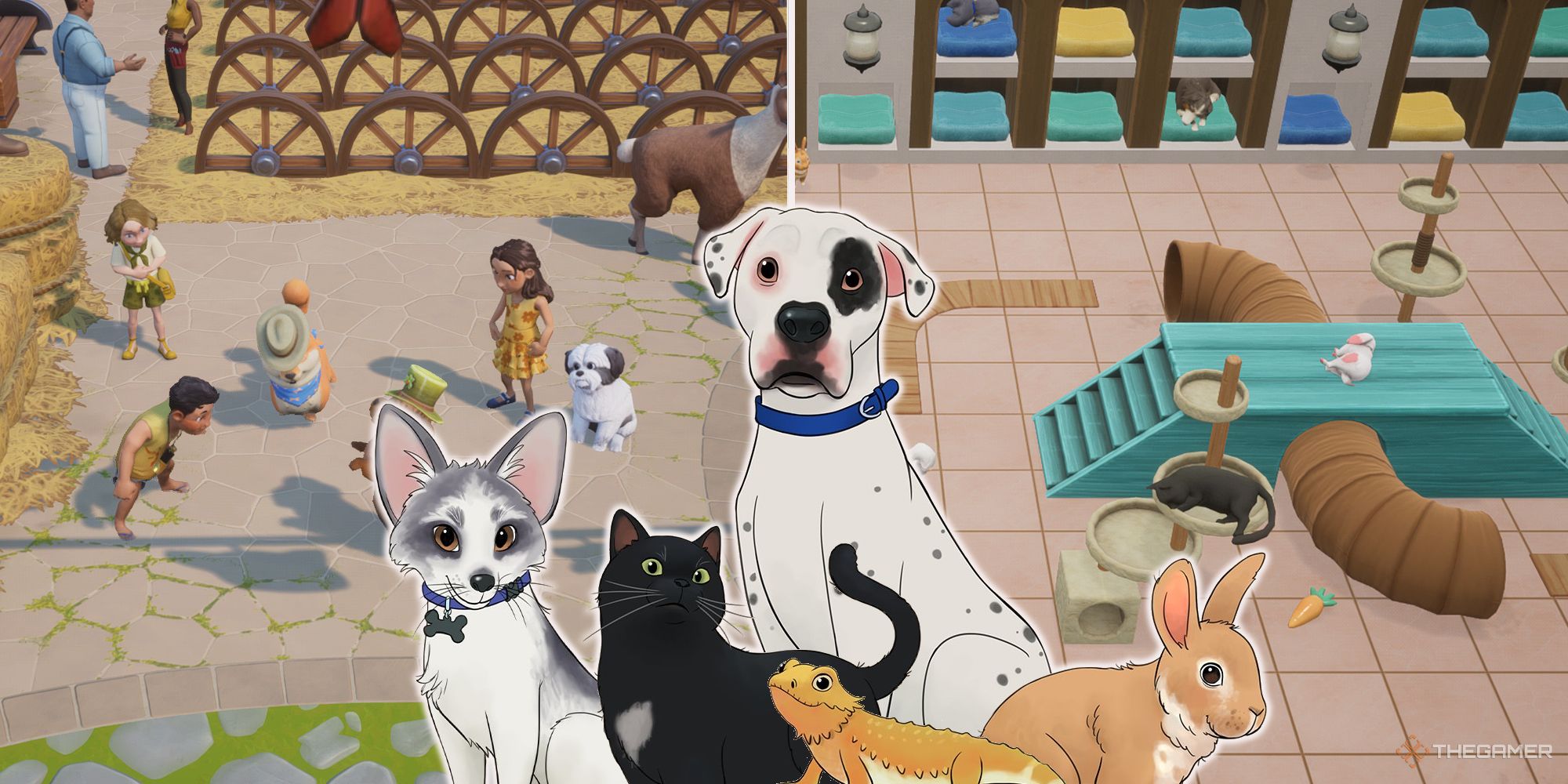 When you visit the Community Center in Coral Island, you'll find the Animal Shelter. There are plenty of adorable pets to see and talk to, and you can even adopt one as you progress through the game. Knowing what pet to adopt though can be tricky–especially when they're all so cute!
RELATED: Coral Island: Mark Romance Guide
There are over a dozen animals to choose from, and you can welcome them into your home fairly early in the game. All you need to do is prepare a place for them and make your selection. Once you do, you'll have a fluffy companion with you on your farm.
How To Unlock Pets
Adopting a pet is an exciting moment in Coral Island, but you'll need to unlock the ability to house them. To do so, you'll need to raise your town rank from F to E before you can claim a furry friend as your own.
Once you've reached a higher rank, your town is slowly regaining its former status, and you'll be able to adopt an animal from the shelter.
How To Adopt A Pet
Head over to the animal shelter and purchase yourself a pet bed. The type doesn't matter as your new friend will love it regardless.
Place the pet bed within your home anywhere you'd like. Then return to the shelter and head to the counter. You can now adopt any of their animals.
As of the 1.0 release, you can only adopt one pet, regardless of how many ped beds you buy.
A list of pets you'll find at the shelter is below:
| Name | Pet Type |
| --- | --- |
| Bast | Cat |
| Frankie | Cat |
| Gary Kun | Cat |
| Kimba | Cat |
| Kit Kat | Cat |
| Malcom | Cat |
| Mr. Fluff | Cat |
| Omar | Cat |
| Trinket | Cat |
| Cooper | Rabbit |
| Hippeastrum | Rabbit |
| Lindi | Lizard |
| Bode | Dog |
| Cody | Dog |
| Fizz | Dog |
| Geddy | Dog |
| Spiker Doo | Dog |
| Spike Bonkers | Dog |
| Inari | Dog |
| Luna | Dog |
NEXT: Coral Island: Complete Guide To Gifts