The Velvet Room has been a core feature in Persona titles, and the same remains true in Persona 5 Tactica, the tactics-based spin-off of Persona 5 Royal. As always, you'll be relying on the occupant of the Velvet Room to help you in making new Personas, keeping track of your Compendium, and more.
RELATED: Persona 5 Tactica Review – Goodbye For Good From The Phantom Thieves
In P5T, Lavenza is back and ready to help you forge ahead, capable of several different methods of Persona fusion. Use her powers to create new Personas, make powerful and unique weapons, and keep powering up the Phantom Thieves to make it to the end of P5T.
Velvet Room Features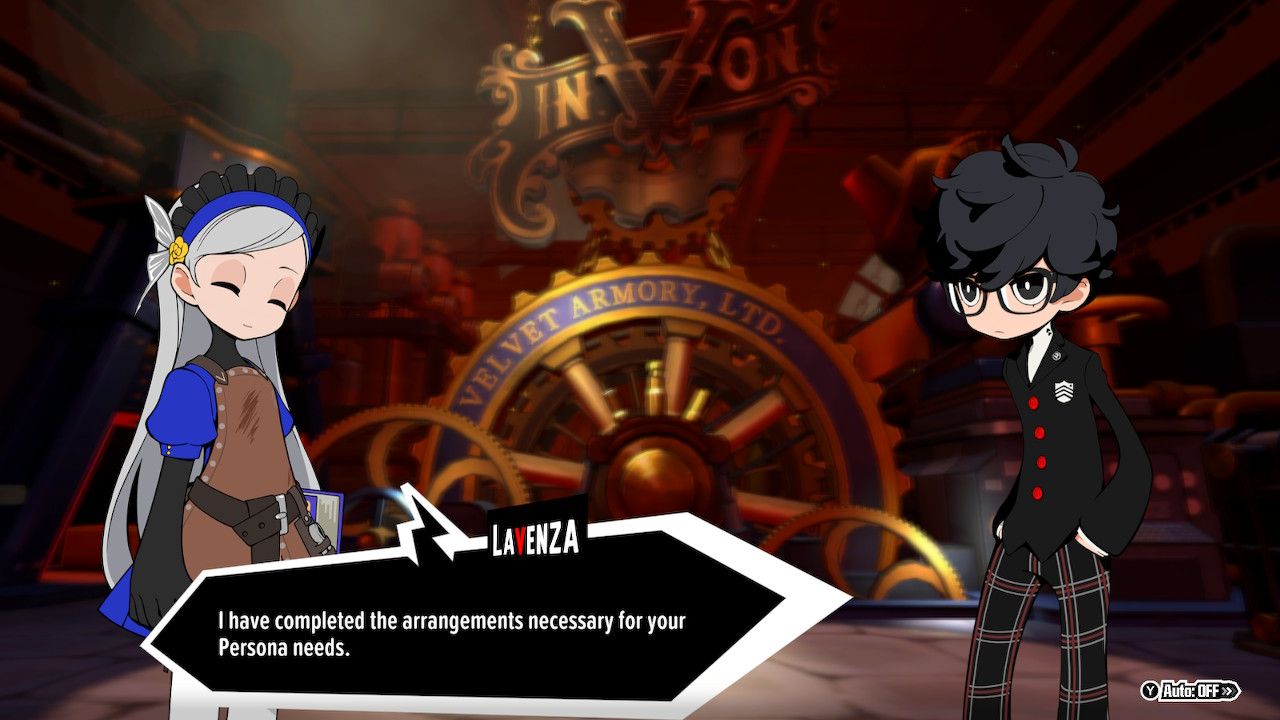 Access The Velvet Room From The Hideout Or Before Battles
If you're trying to plan for the coming fights ahead, you're in luck – you can access the Velvet Room at any time from the Hideout. The Velvet Room unlocks after saving Ann and Futaba from Lady Marie.
You may speak to Lavenza before this, but the Velvet Room isn't ready until after that point.
Following this, whenever the Phantom Thieves are at (some iteration of) Leblanc, among other options to prepare the party, you're able to access the Velvet Room from the Hideout Menu, where it's labeled V. Room.
However, if you've begun the next part of the story and would like to change something, fear not – in Persona 5 Tactica, you can visit the Velvet Room from the Battle Menu in-game.
Before beginning a mission, you're able to head to the Velvet Room and access its full functionality. This means you've got several chances to tweak your team's Sub-Persona setups.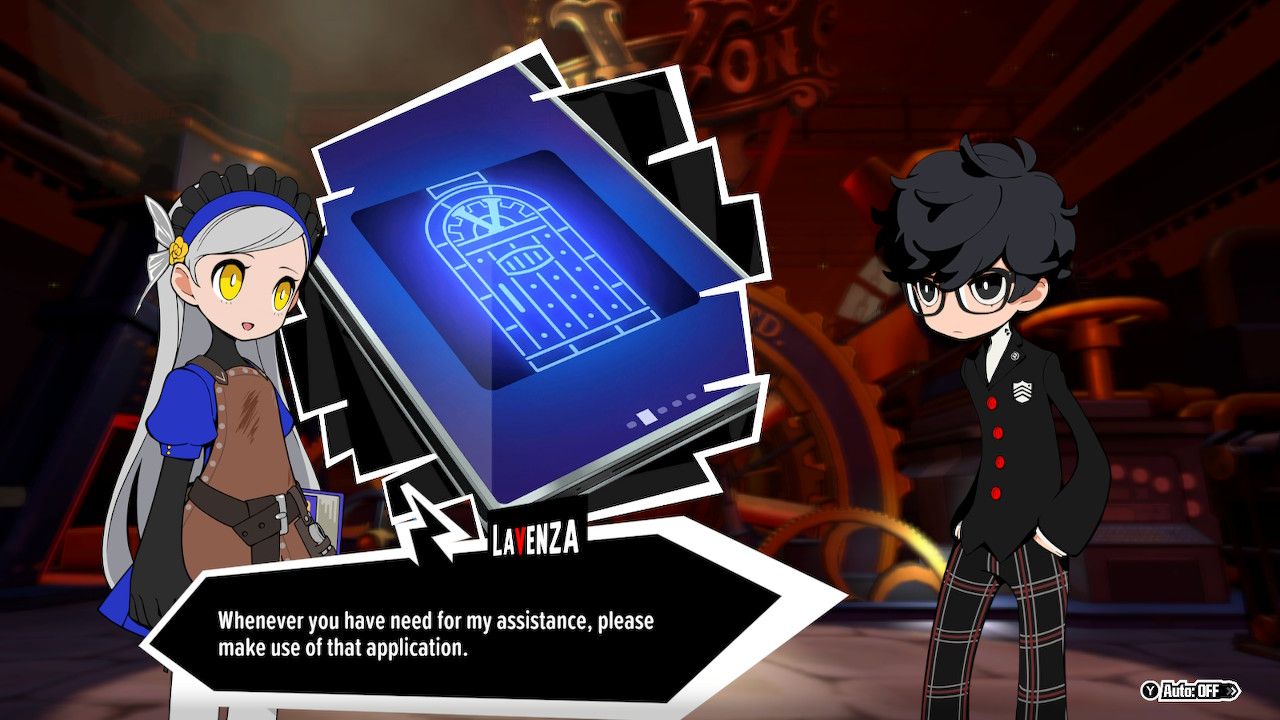 New Fusion Methods Unlock At Higher Levels
As you progress through the main story and into new Kingdoms, you'll unlock new fusion methods for use in the Velvet Room.
For example, defeating Lady Marie unlocks three-way fusion, as well as the ability to automatically withdraw Personas from the Compendium for use in immediate fusion.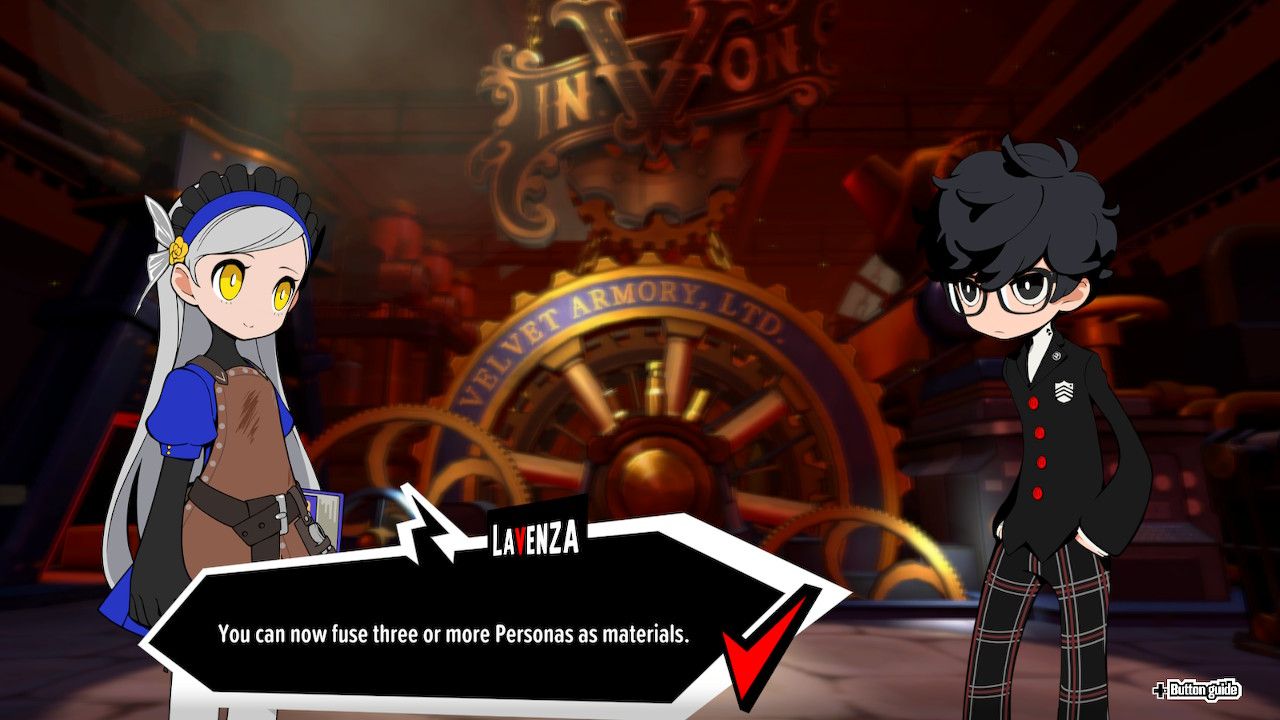 The further you get through the story of Persona 5 Tactica, the better your Personas will need to be, so keep checking back to the Velvet Room to see how much stronger you can make your Personas through your newest fusion methods.
Create Powerful Weapons Using Personas
After you've defeated Lady Marie, you'll unlock a new feature at the Velvet Room – Lavenza will be able to make weapons out of Personas that meet specific criteria.
You'll always need at least two Personas to make several weapons exclusive to each Phantom Thief, but these Material Personas can be just about anything, so long as they meet specified criteria.
They'll need to be of a specific affinity, which is the type label beside their name, as well as above a certain level. You're able to withdraw directly from the Compendium to use Personas immediately in weapon forging, and Lavenza will offer only the Personas that meet her criteria.
Lavenza will begin to offer more weapons that do more damage as you level up and fill out your Compendium, so be steadfast in your logging!
Additional Features Of The Velvet Room
It's not just fusion you'll be doing in the Velvet Room, though – this is a hub for all things Personas.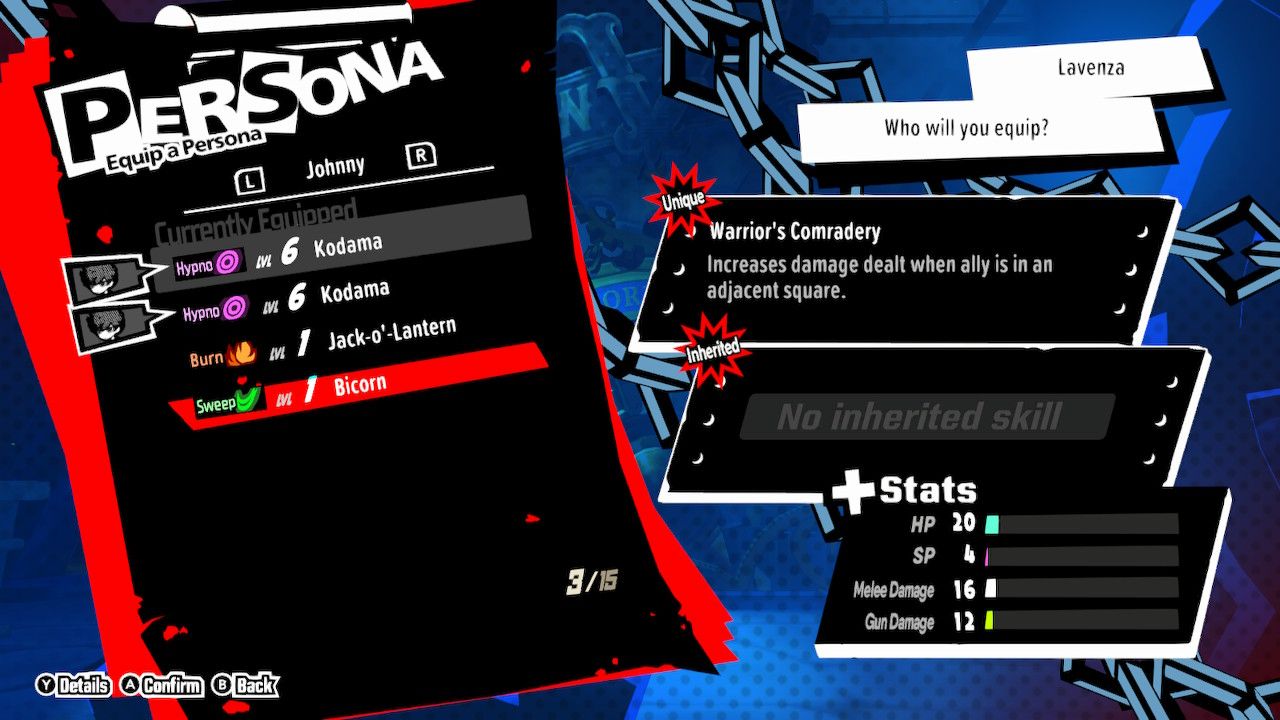 Here, you can access your Compendium at any time. You'll occasionally need to register Personas, withdraw Personas again, or just check the stats of a Persona before you use it in a fusion recipe, and you can do so from the View/Register/Summon Personas menu.
This is also where you can Equip Personas, which you'll need to do fairly often to reassign Personas to the Phantom Thieves to make them the best they can be in battle.
Finally, Lavenza is also capable of handling the deconstructing of old weapons you and your Phantom Thieves are no longer using. Be sure to break down old weapons to receive a few yen – every little bit adds up!
RELATED: Best Tactical Strategy Games For Beginners
How To Fuse Personas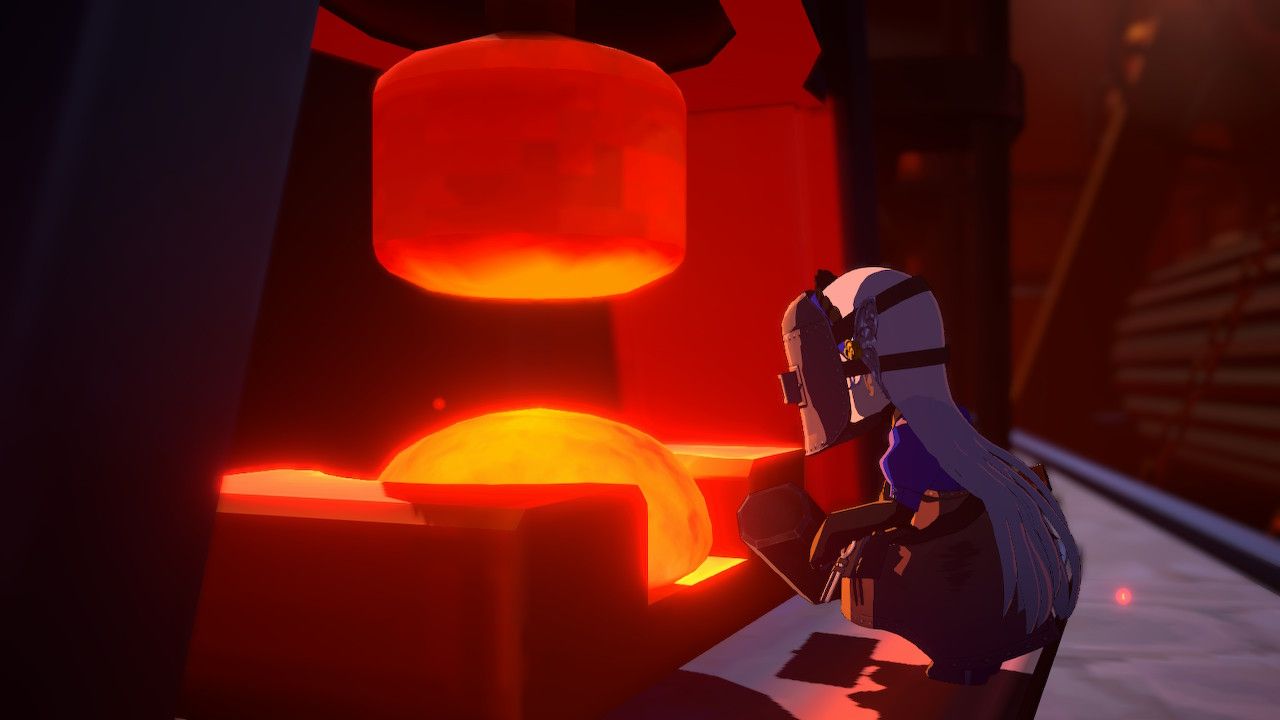 Just like in the regular Persona 5, you'll be using the Velvet Room to fuse progressively stronger Personas as you work your way through the game and become stronger yourself.
When fusing new Personas in the Velvet Room in Persona 5 Tactica, you can either Fuse Two Personas. This opens a menu of the Personas in your current stock, from which you can choose two Personas to fuse together into a stronger one.
To do this, you'll choose a Persona from your current stock. Doing so will bring up a second menu that showcases which Persona will result if you fuse these two Personas you've chosen.
This can be a good way to use Personas you don't plan to equip to see how they can be made into something more powerful that you may find more use for in battle.
If you're more results-driven, though, you can also choose to Fuse by Result. Instead of selecting two Personas and seeing what they'll be you're instead presented with a list of Personas you're able to make with Personas you currently have in your stock.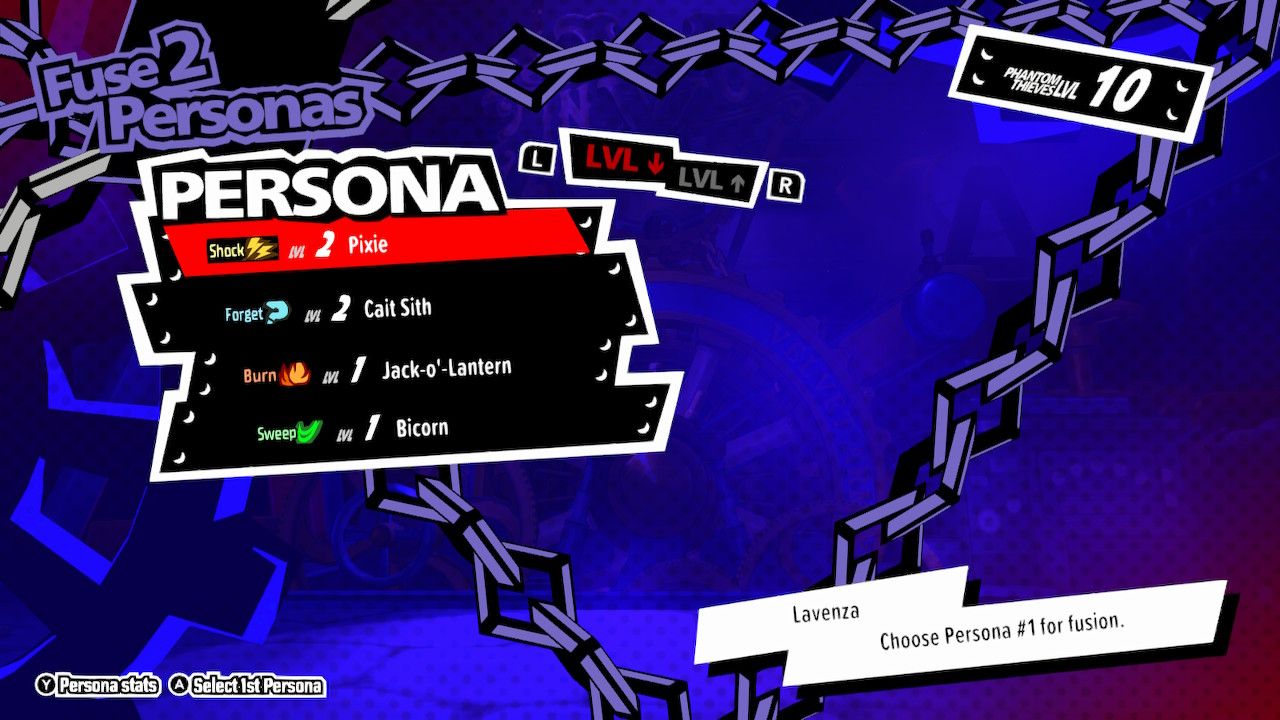 You may see the same Persona listed a few times in this menu. Personas can be made with different parent Personas that impart different skills, so weigh your options carefully before committing.
Regardless of which fusion method you're using, you cannot create Personas higher than the Phantom Thieves' current collective party level in Persona 5 Tactica.
You'll be shown which Personas are new to you from the fusion menu, as well as which are currently unregistered in your Compendium (they may have been used as fusion fodder before you registered them)
Unique Skills And Skill Inheritance
In Persona 5 Tactica, every Persona has a unique skill it receives upon creation. This skill can cover a range of offensive, defensive, or passive skills, offering something different for every Persona to create a wide range of Persona fusion recipes.
However, these skills can be passed onto other Personas when using that Persona in fusion to create a new one. Stringing together chains of powerful moves will ultimately lead to powerful end-game Personas!
When fusing two or more Personas in the Velvet Room, you'll have the option to pass one skill from the parent Personas down to the Persona you're creating. This means that careful fusion recipes to pass on only the best moves are essential.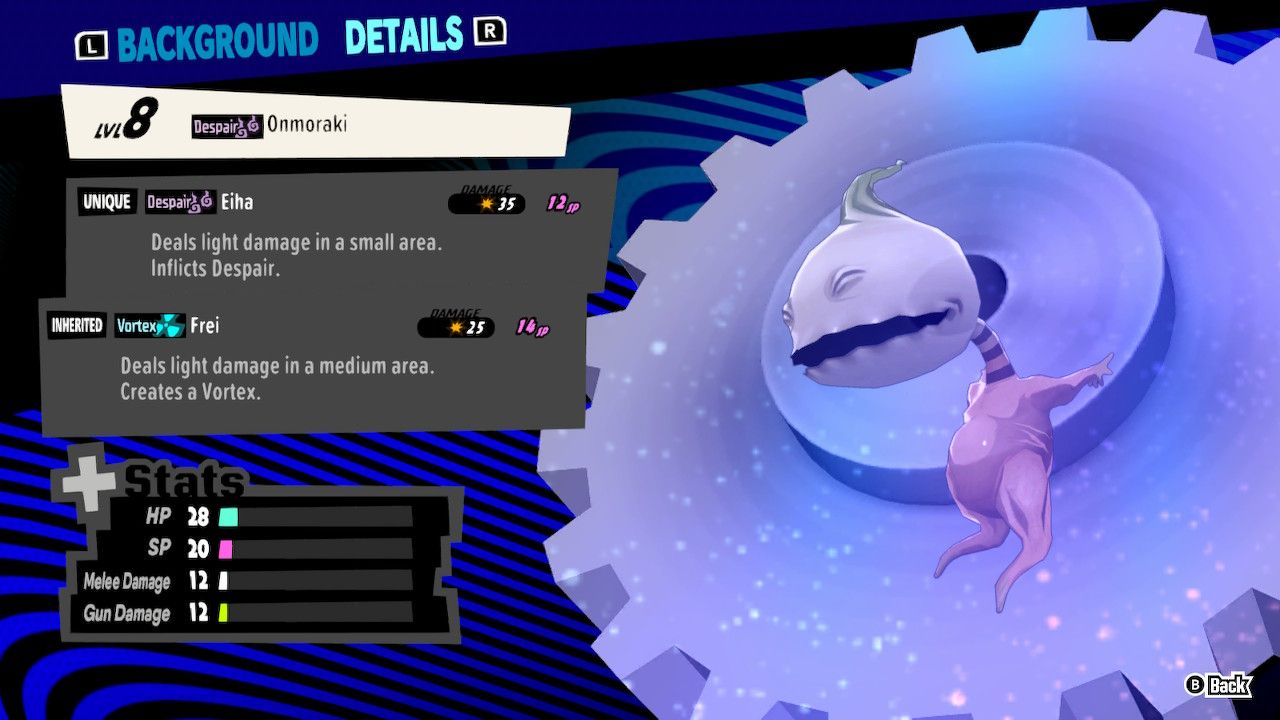 You'll notice that Personas have far fewer moves in Persona 5 Tactica than they did in the core game, but this allows you to build creatively to maximize each Persona's stats and move sets.
Accidents Happen – And That Might Just Be A Good Thing
Despite how much time she's had to practice, Lavenza makes it clear that this is a whole new Velvet Room – you didn't expect everything to be perfect, did you?
Just like in core Persona 5, you may experience fusion accidents from time to time when creating new Personas in the Velvet Room.
Instead of the Persona you crafted in the fusion menu, you'll receive a completely random Persona, whose stats are likely not similar to what you were trying to make.
However frustrating it may be when this happens, if you came up with a particularly great combination, sometimes fusion accidents can result in particularly powerful Personas.
They may have unique move sets, higher levels, or better stats than Personas created via regular, successful fusion, so use these accident Personas to your advantage whenever possible!
NEXT: Are The Persona Games Related?