Nobody expected Baldur's Gate 3 to take over the world quite like it has. The RPG that began life as an early access PC exclusive hidden gem will soon be available on most consoles after selling what I imagine is several million copies the world over, and being the hot favourite for Game of the Year. Larian Studios is currently teasing news of the Xbox Series X/S release date for The Game Awards, which I'm now sold on the idea of it shadow dropping immediately after the trailer. Imagine if it's on Game Pass too.
Larian has the world in its hands right now. I can't remember a game enrapturing the populace with its characters and narrative so effortlessly since Undertale. We will eat up whatever quality-of-life updates or downloadable content arrive in the coming years, using it as an excuse to spend more time in a world we have blissfully fallen in love with. So when a physical edition of the game for all platforms was announced this week, I could already feel money beginning to burn a hole in my pocket. I have Baldur's Gate 3 on PC and PS5, but I really need this.
Baldur's Gate 3 is finally coming to Xbox, but to ensure platform clarity, the Series version won't include split-screen co-op. A worthy sacrifice for many, I imagine.
In case you weren't paying attention earlier this week, the upcoming physical edition of the RPG will arrive early next year and is set to include the following:
A physical copy of the game (two discs on PS5, three on Xbox – what a chonker)
The original soundtrack on three CDs
A cloth world map
Two fabric patches
32 stickers
A Baldur's Gate 3 art poster
Astarion and Shadowheart Play Kiss, Marry, Kill – EGX 2023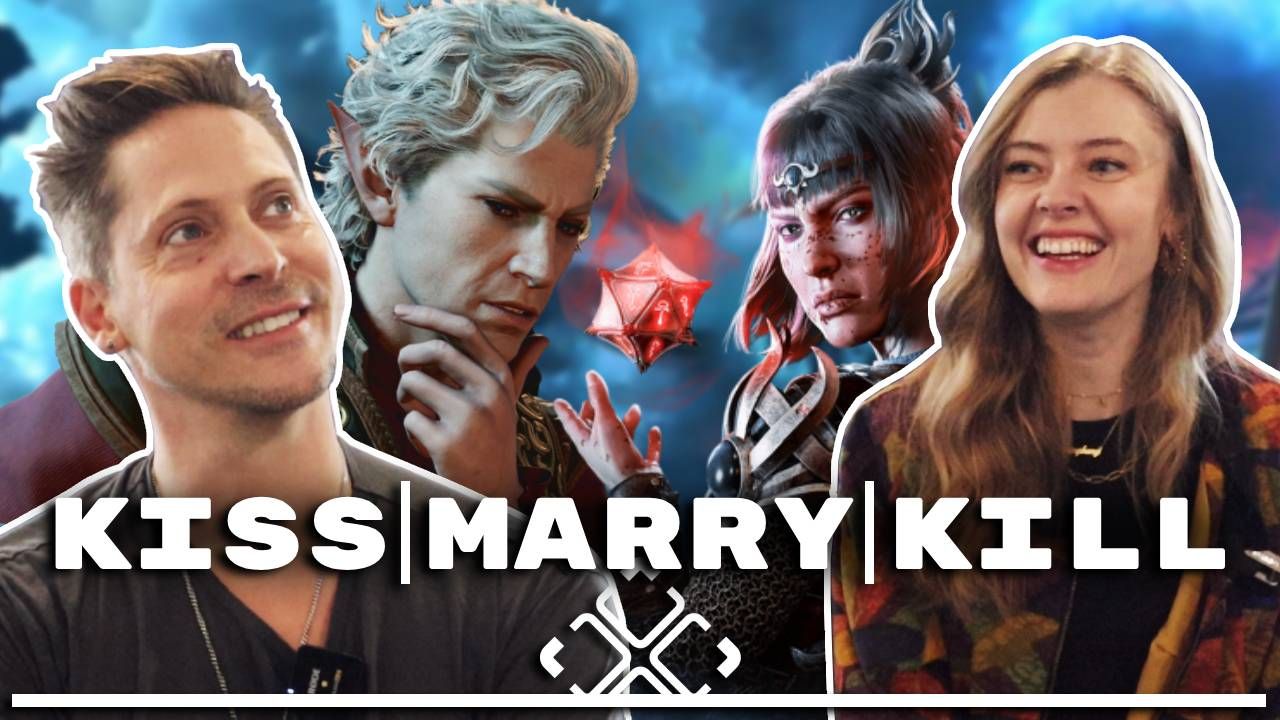 You'll also receive all the digital deluxe content on the disc, with the entire package going for a surprisingly reasonable $79.99. Given the majority of triple-A games sell standard editions for this price and charge even more for extras, it's nice to see a sprawling epic like Baldur's Gate 3 aim for good value. It reminds me of

The Witcher 3: Wild Hunt
launching with a gorgeous soundtrack and map even in the normal edition, alongside free downloadable content made it seem like you weren't being taken for a ride. Instead, you were buying a game you'd come to treasure.

Despite the fact the majority of my friends and colleagues own Baldur's Gate 3 already, I swear it was people like us getting most excited about things getting physical. There is something special about games in physical form, even if only to be put on a shelf, never to be taken out of the cellophane. It represents something, and I've long attached value to collecting games from all regions that mean a lot to me, or getting merch, even if its only purpose is to inevitably turn into nerdy clutter. Baldur's Gate 3 is much the same, especially since, up to this point, we've had little more than fan-made merchandise to tide us over.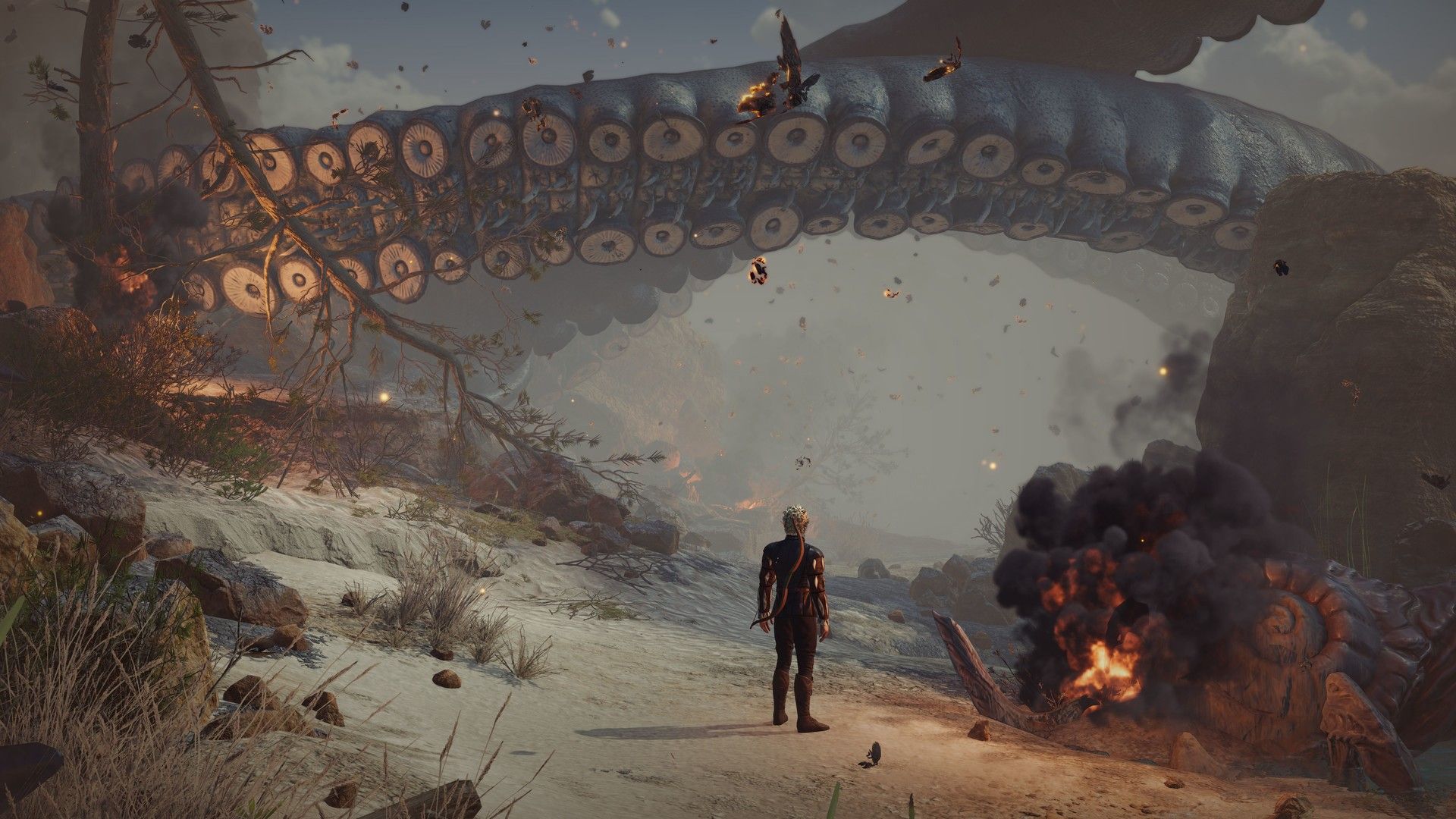 I attended Thought Bubble in Harrogate this past weekend and, to my surprise, it was largely devoid of video games. It was mainly comics and graphic novels by creators from around the world gathering to sell their goods and receive a welcome dose of inspiration. However, despite the absence of video games at large, it was dominated by the fandom for Baldur's Gate 3, showing the might of this community. You could find stickers of Astarion strutting his stuff with a cheeky grin or Halsin proclaimed as an ultimate bear daddy, badges featuring bespoke illustrations, or even fan favourite pairings.
Baldur's Gate 3 has come alive in the fandom scene with fics, art, and merchandise making up for the lack of official offerings, building upon a fictional universe that has captured imaginations so much that we can't help but expand it. This extends to physical goods, and I love that merely picking up a Karlach sticker at a random stand pulled me into a lovely conversation about my current playthrough and decisions I'd made. Larian might be doing a physical release to capitalise on the game's obvious popularity, but it's the very same people like this who are foaming at the mouth to pick it up for themselves. New players will too, and I can't wait for them to get lost in this masterpiece. I'll be right there alongside them.
Next: I Wish I'd Taken Shadowheart To The Underdark In Baldur's Gate 3