Highlights
Baldur's Gate 3 offers various shields with unique abilities and reactions, making them essential for defense.
Shield +1 increases your Armor Class by 3 instead of the usual 2, providing a helpful buff for your character.
The Walking Fortress shield is the ultimate shield, offering improved Shield Bash, advantage on Saving Throws, resistance to all damage, and the ability to reflect projectiles.
There's nothing like a good shield between you and your opponent to prevent you from being hit in the face. In case your off-hand is free, Baldur's Gate 3 offers many shields to help you defend yourself, as well as some that offer good reactions and access to spells, and some even feature unique abilities.
RELATED: Baldur's Gate 3: Class Tier List
The standard shield will offer you a +2 to your AC (Armor Class), which is the starting point for all shields here, with some increasing the number and others with the aforementioned unique features. Let's see which option is best for you, among other great shields you can leave with your companions if they're not too good for you.
How To Wield A Shield
To wield a shield, you need proficiency. You can get it through the following options:
Be a Fighter, Barbarian, Paladin, Ranger, Cleric, Druid, or College of Valour Bard.
Be a Human or Half-Elf.
Obtain the Moderately Armored Feat (which demands proficiency in light armor as a pre-requisite).
7
Shield +1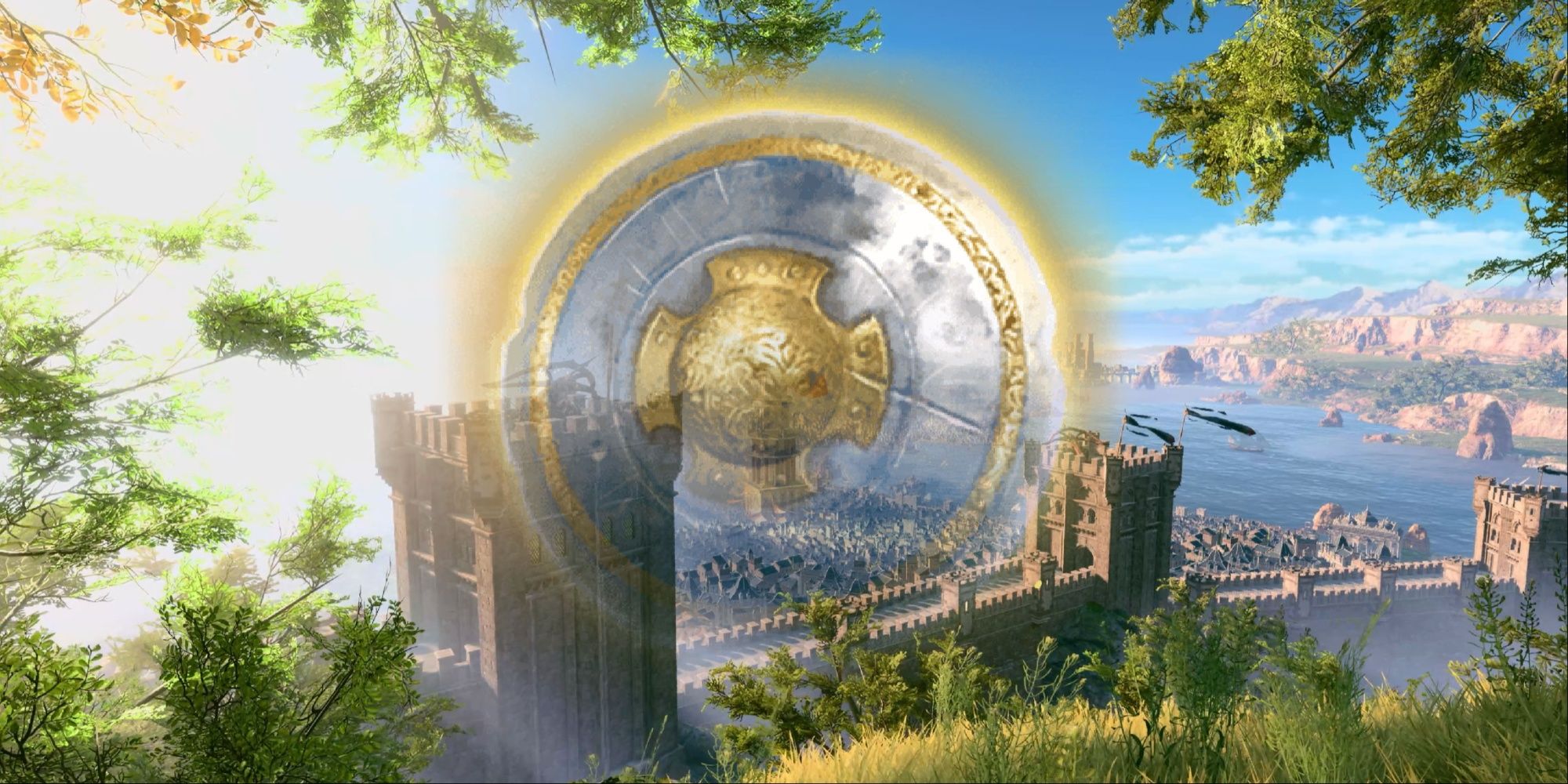 The simplest of all buffs, a Shield +1 means its AC bonus is increased by one. In other words, it offers you a +3 to your Armor Class rather than the basic +2.
Though that means little, it can be pretty helpful, and quite a few can be found throughout Act 3, meaning you can get your whole party wielding one of these if they have a hand available for shields. There isn't much else to say about this shield, though.
6
Glowing Shield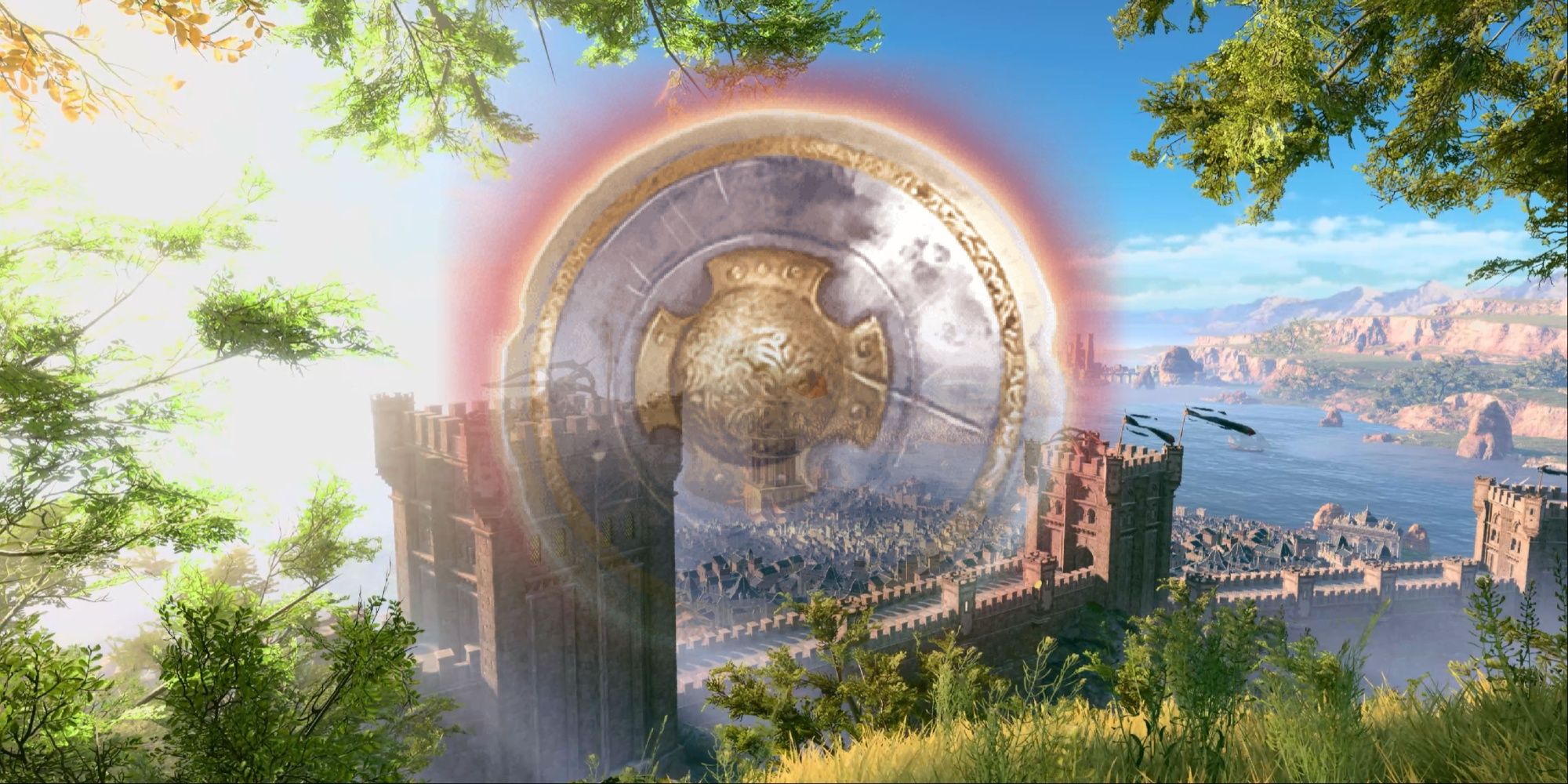 Hidden in the Goblin Camp area, this shield will increase your survivability by giving you temporary health. Once per short rest, you'll gain eight temporary hit points if your health reaches the 50 percent mark.
RELATED: Baldur's Gate 3: Best Cloaks
Eight is not a high number, but considering you'll find this shield early in Act 1, this is a beautiful starting shield for you to have until you get later in the game and find better options.
5
Ketheric's Shield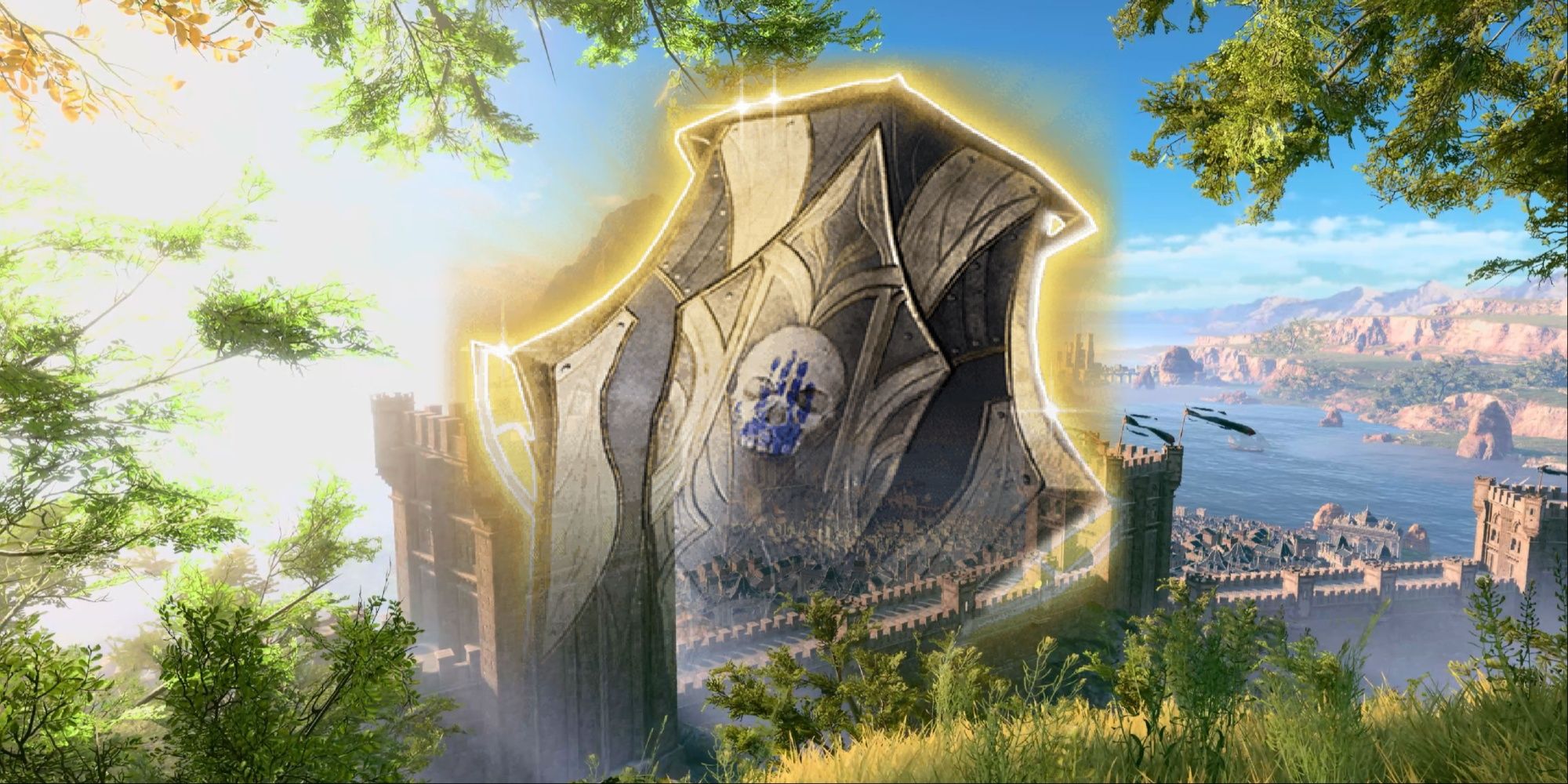 This is a powerful shield from a powerful boss. The first notable thing is a feature many good shields have in this game, which is Shield Bash. If someone hits you, you can use your reaction to bash them, and if they fail the Saving Throw, they get knocked prone. Not only will it be easier for you to hit them back when it's your turn, but being knocked prone ends their turn, so if they had more attacks to use on you, they don't anymore.
Along with the Bash, Ketheric's Shield also gives you an advantage in Dexterity Saving Throws — good for characters who didn't focus on Dexterity to balance things out — and a +1 on Attack Rolls and your Spell DC, meaning enemies will have a harder time escaping your spells' effects.
4
Shield Of Shielding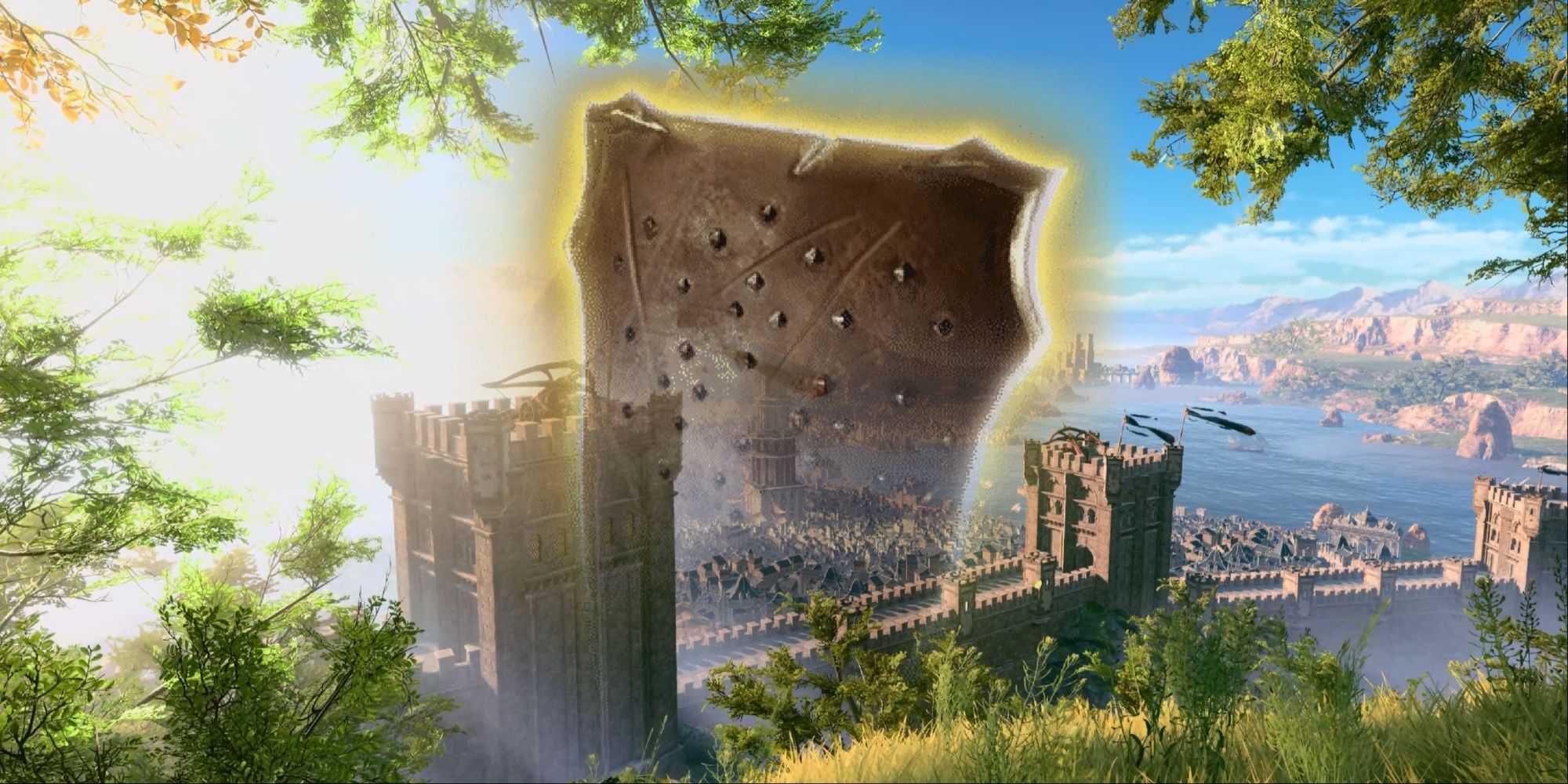 May the Shield of Shielding shield you. This shield also features the Shield Bash ability mentioned above, and it comes with a spell you may have guessed from the name — the Shield spell.
You'll be able to use it once per long rest, increasing your AC by five for one round and protecting you entirely from Magic Missiles. Both Shield Bash and the Shield Spell come from your reaction, so you'll have to choose which one you'll want at a given time. Once the spell is used, you can still keep bashing people left and right, though.
3
Adamantine Shield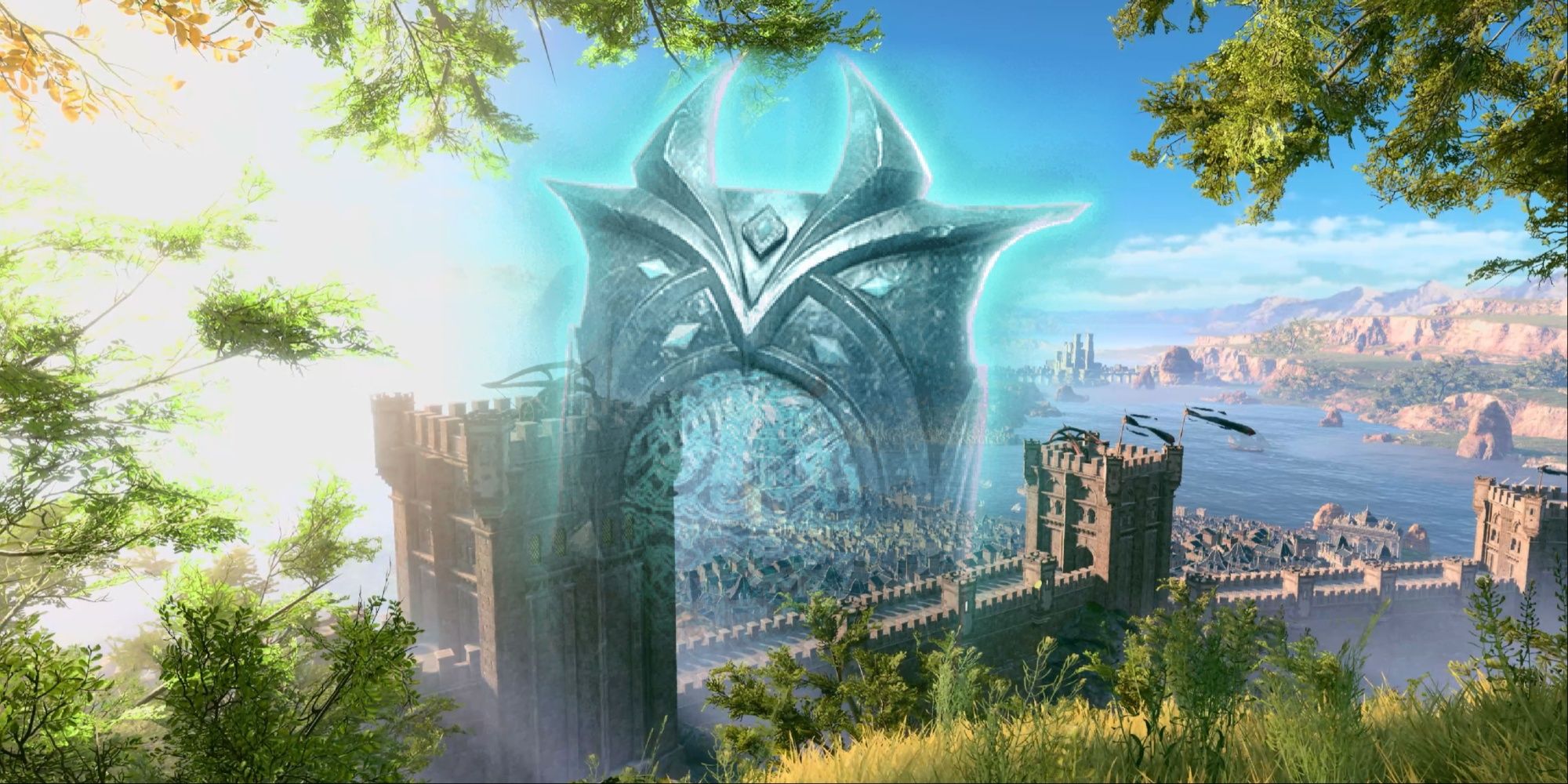 The Adamantine Shield also has the Shield Bash ability, along with giving an enemy who misses you the Reeling condition, which will give you a -1 on their attacks, further increasing the chances of them missing you.
Along with all that, it also makes enemies incapable of landing critical hits on you. You'll still get hit on a natural 20, but it'll be like any other attack instead of a critical one. Just be careful if you want to get this shield; only two Adamantine items can be made in the game, and you have other forging options.
2
Shield Of Devotion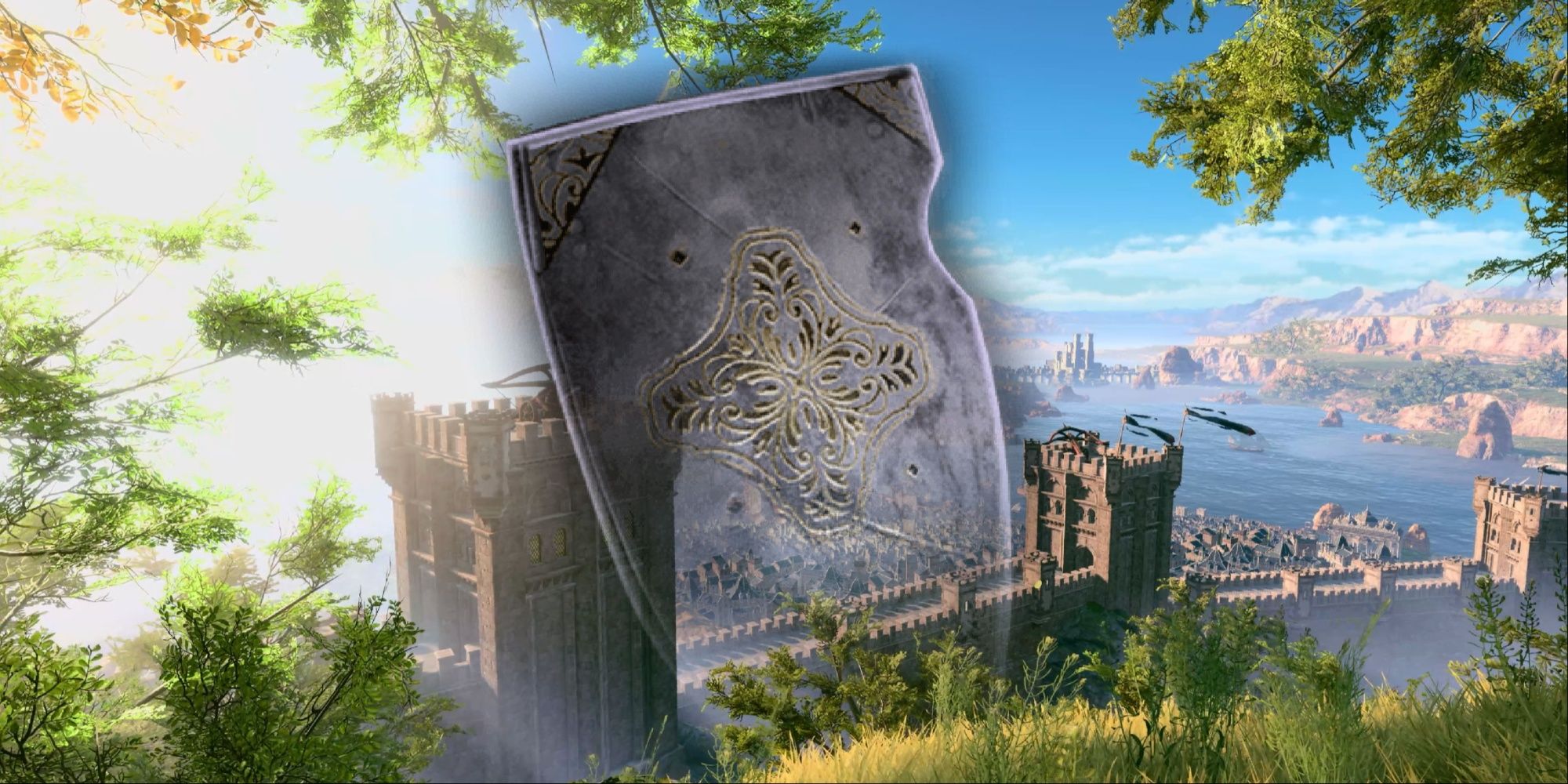 Following the same basis from the previous entries, Shield Bash is a feature here as well. This shield will also give you an extra first-level spell slot, making it particularly useful for casters of half-casters — an extra Smite always comes in handy.
RELATED: Baldur's Gate 3: Best Multiclass Pairs
It also lets you cast the spell Aid at the third level. Aid is one of the most useful spells in the game, increasing the whole party's health. In this case, a level three Aid will increase the party's health by ten. Though a Cleric can do better by casting Aid at a higher level, this shield won't consume a spell slot, and it appears at the beginning of Act 2, where you probably won't have access to fourth-level spells or higher just yet.
1
Viconia's Walking Fortress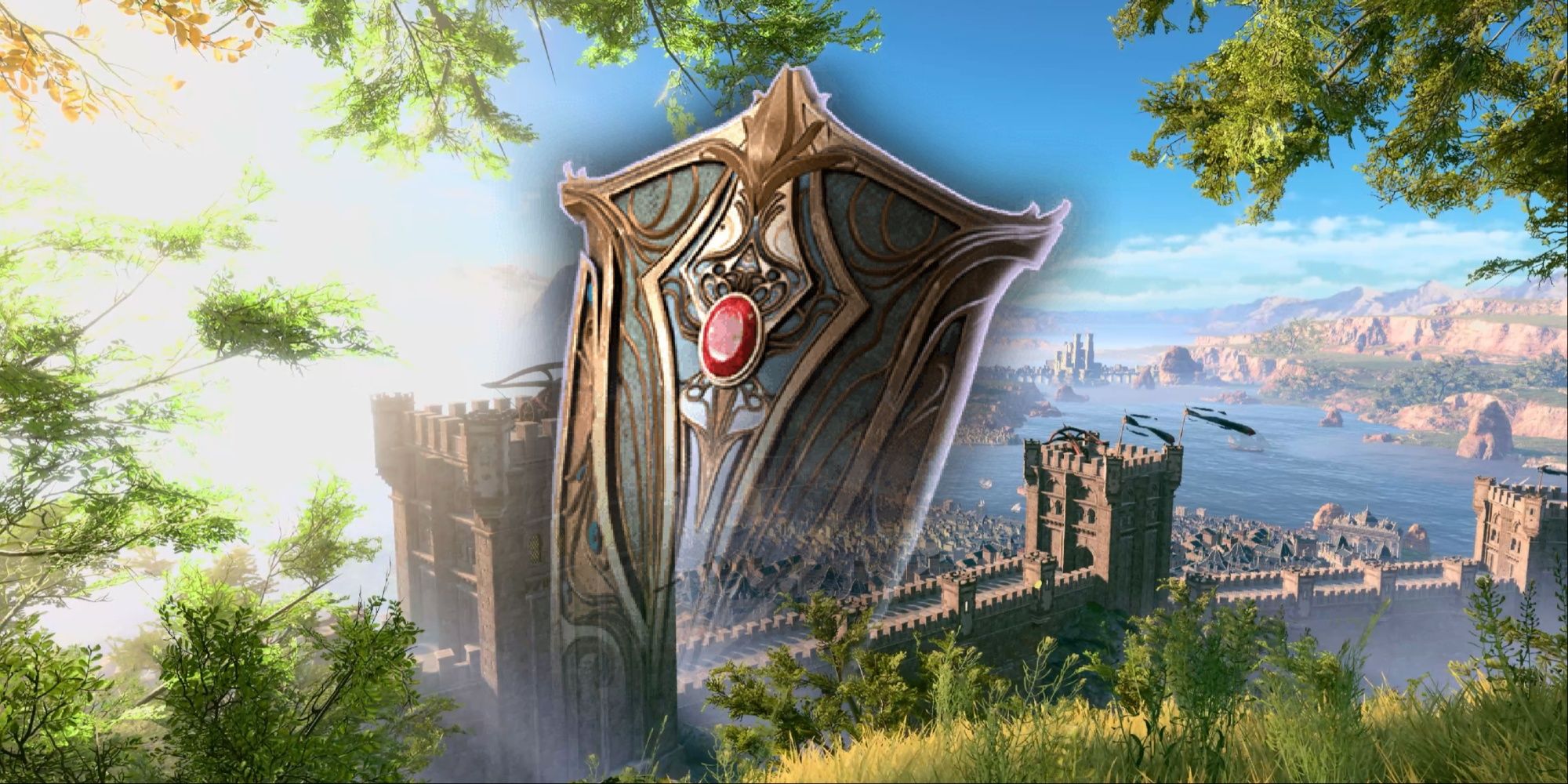 The Walking Fortress is the best shield you can get, which you'll get depending on how you end Shadowheart's story arc. First, it's also a Shield +1, which increases your AC by three rather than the usual two in most shields. But it gets better. You get the ability Rebuke of the Mighty, which is an improved version of Shield Bash. Along with knocking people prone, they'll receive a bit of Force damage. And we're still not done.
Anytime you have to do a Saving Throw against a spell, you'll have an advantage, and anytime someone attacks you with a spell, their attack will have a disadvantage. Lastly, you get Warding Bond, a spell that allows you to give resistance to all damage — among other features — to an ally at the cost of both sharing the damage you receive, and a unique ability called Reflective Shell, which sends back any projectiles thrown against you for two rounds. Needless to say, this is a legendary shield, hence all this power.
NEXT: Baldur's Gate 3: Most Underrated Feats