SSD got you down with declining speeds? Don't panic! A little elbow grease will get that zip back in its step. A lot of people don't really get this, but your SSD is like a race-car. Allow us to explain. You see how even all these high-performance motors need pitstops and a crew to keep them in top shape?
Related: Best External SSDs
Well, you may not need a dedicated team, but, just like a race-car, an SSD needs the right kind of tune-ups and maintenance to perform at its peak. In this comprehensive guide, we'll cover firmware updates, TRIM, overprovisioning, monitoring tools, OS tweaks, and more expert tips to keep your SSD performing happily for years. Let's dive in!
Updating Your Firmware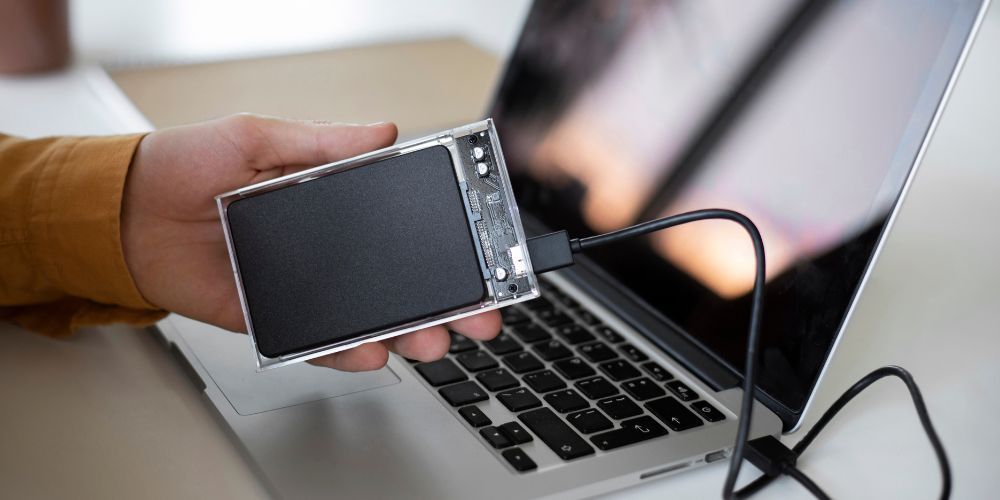 One of the first things you should do is make sure your SSD is running the latest firmware. SSD manufacturers like Samsung, Crucial, and Kingston periodically release firmware updates that include bug fixes and performance improvements. Updating to the newest firmware can help resolve compatibility issues and boost speeds, especially if your drive is more than a year or two old.
For regular SATA SSDs like the Samsung 870 EVO or Crucial MX500, you can typically update firmware using the manufacturer's software like Samsung Magician or Crucial Storage Executive. But if you've got an NVMe SSD like the Samsung 970 EVO connected via PCIe, you'll need to update the firmware separately.
Check for NVMe driver and firmware updates using the vendor software or their website. Don't rely on motherboard BIOS updates alone. Keep both the NVMe driver and firmware fresh to pump up speed and compatibility, especially for newer NVMe SSDs.
Enabling TRIM
Quick catch-up for you. TRIM is a super-important SSD optimization function that sends a housekeeping order to the drive to securely erase deleted blocks, so they can be reused again later. If you don't have TRIM actively cleaning up, SSD performance can slowly but surely degrade over time. Now, even though TRIM is on by default in modern Windows and macOS, you still gotta verify it's active on your rig.
To confirm TRIM is enabled in Windows 10 or 11, check that "Optimize Drives" is flipped on under Storage in System Settings. The fastest way to check this on Linux is to run sudo hdparm -I /dev/sda | grep TRIM which should say "supported" if it's working right. Having TRIM doing its thing helps maintain those fast write speeds and consistent performance on your SSD.
Securely Erasing the Drive
If your SSD has majorly slowed down or gets inconsistent performance over time, you'll wanna secure erase the sucker. This means completely wiping and reformatting the SSD to make it factory fresh again. Now a secure erase completely wipes the drive, so make absolutely sure to back up your important data first!
Once your stuff is safe, use a disk tool like HDDErase or Parted Magic to perform an ATA Secure Erase on your SSD. Most models support this, so you should be able to go through the process without worrying too much. This will completely reset all the cells to max performance and clear out any lingering fragments bogging things down.
After the secure erase finishes, you'll need to re-partition and format the blank slate SSD before restoring your OS and files. It's a bit of work, but man, your SSD will run like the day you first got it! Seriously, secure erasing gives you the biggest speed gains possible.
Over-Provisioning The Space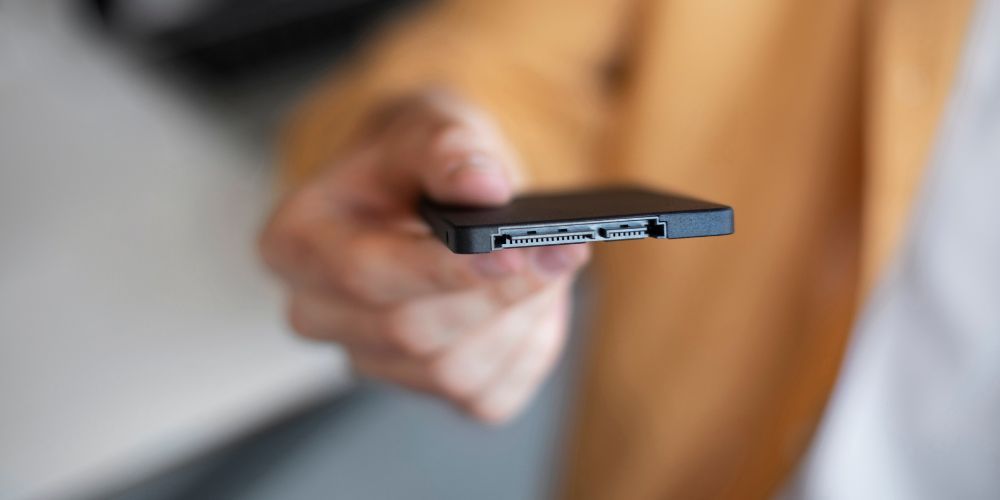 Here's the thing, SSD controllers use extra over-provisioned space all the time to handle junk tasks like garbage collection and wear leveling. Having unused space gives the controller breathing room to manage the drive smoothly and optimally. Most SSDs come with around seven percent over-provisioned space out of the box.
Guess what, though? You can actually pump up your speeds even more by adding extra over-provisioning, like bumping it up to 20-percent or so unused space. The more you reserve, the less garbage collection has to run constantly in the background.
Here's how to add space: On Windows, shrink the partition size in Disk Management to leave unallocated room. On Macs, make the volume smaller with Disk Utility to get that over-provisioning elbow room. Any unused space that you're creating here helps your SSD operate efficiently. Just make sure to leave enough space for all your storage stuff.
Upgrading SATA To NVMe
Upgrading from a SATA SSD to an NVMe SSD can provide one of the largest performance gains available. NVMe SSDs connect via PCIe lanes rather than the SATA interface, enabling up to 6x higher sequential read and write speeds compared to SATA SSDs. We're talking NVMe hitting 5,000 MB/s versus SATA crawling along at 500-600 MB/s, which is a huge difference!
This substantial speed increase means your operating system, games, and applications will load much faster, and file transfers will feel near-instantaneous. To utilize an NVMe drive, your system will require an M.2 slot or PCIe adapter card for installation. However, cloning your existing system drive from a SATA SSD to an NVMe SSD can be straightforward using most disk cloning utilities.
Related: Best SSDs For PlayStation 5
Disable Indexing And Defragging
Windows Indexing and Defragging tools were designed for traditional hard disk drives. For SSDs, these features are unnecessary and should be disabled. Indexing tracks system file locations to optimize searches. Defragging reorganizes data layout. But SSDs can handle random reads rapidly anyway, so indexing and defragging don't boost performance.
In fact, disabling indexing reduces unnecessary writes that could wear out your SSD over time. And defragging doesn't improve data layout on SSDs like it does on HDDs. To disable indexing, go to the Control Panel > Indexing Options and uncheck your SSD drive letter. Then, in the Optimize Drives section of the Defrag tool, uncheck your SSD as well.
Installing Apps On A Separate Drive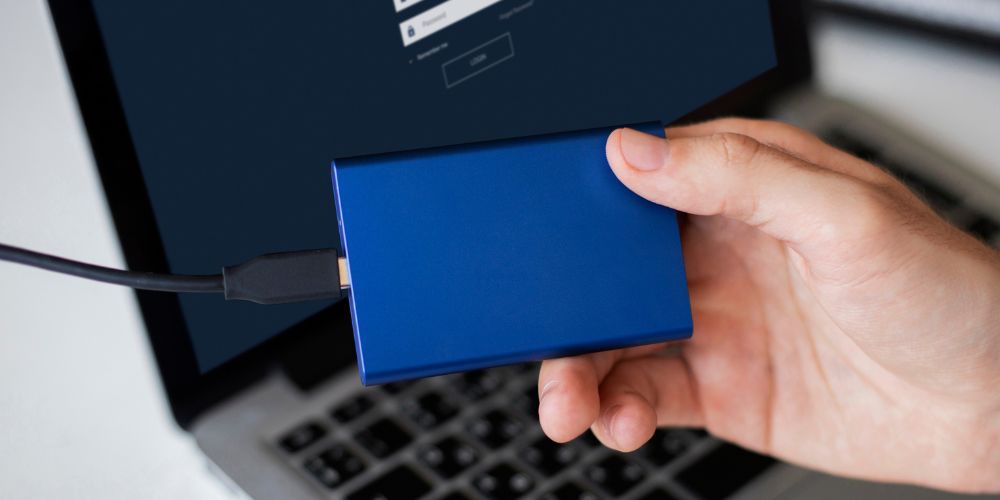 Got some extra room for another SSD? Consider setting it up just for your most-used apps. Apps launch and run way quicker on an SSD compared to old-school hard drives. And putting your apps on their own separate SSD prevents storage conflicts that can slow down how fast apps open and run when crammed next to your OS and files.
A dedicated application SSD also prevents bandwidth competition between apps and OS background tasks. For optimal performance, connect the secondary app SSD using an isolated SATA port or PCIe lane, and make sure to separate it from your primary boot drive.
Then you're gonna want to match the SSD capacity to the amount of applications you intend to install for ideal utilization. Plus, with a streamlined app SSD, you can accelerate your workflow and boost productivity through faster application launch and response times.
Monitoring Usage And Wear
It's a smart idea to periodically check in on your SSD's health using monitoring tools. Apps like Samsung Magician or SSDLife give you SMART drive diagnostics to catch any issues before they become real headaches. These handy tools show crucial stats like total lifetime writes, estimated lifespan left, and the overall health status of your drive.
Keeping tabs on these metrics helps you stay proactive with maintenance and catch errors early. You'll want to keep an eye on write amplification, which is how many times data gets rewritten on the SSD. High amplification can signal future performance problems. Also, watch for an increasing bad block count, meaning the drive's NAND cells are starting to fail. Monitoring your SSD helps spot problems ahead of time before they ruin your day.
Tuning The OS For SSDs
Though newer operating systems have improved SSD optimization, you can still tune your system settings for extra speed. On Windows, use the High Performance power plan to prevent power-saving features that may limit SSD performance. Tweak the Virtual Memory and power settings to reduce unnecessary writes as well. For Linux, enable the "noatime" mount option to stop redundant file access writes to the SSD. It's worth auditing your OS settings to ensure maximum SSD efficiency. Dialing in optimized options squeezes out every bit of speed possible.
Maintaining Adequate Free Space
Here's a pro-tip: SSDs need enough free space for garbage collection, wear leveling, caching, and parallelization to work their best magic. If the actual amount of free space gets too low, write speeds can tank hard since those crucial background jobs get choked up.
This is precisely why experts recommend keeping at least 10-20 percent of your SSD's capacity free for optimal operation. As used space goes over 80 percent, you may notice stuttering, freezing, and way slower transfer rates. You can either move data off the SSD or add more capacity to get smooth sailing again. Remember, staying under the warning limit keeps the throttle off your SSD's performance.
These are some of the best tips we have on hand to optimize your SSD's performance, so folks, show your storage buddies a little TLC. Keep that drive updated, do a hard clean-up every now and then, and maybe sing it a lullaby (you never know what works). Doing this at the right time can save you a lot of time and money later on.
Until then, hasta la vista!
Next: A Beginner's Guide To Installing A HDD Or SSD For Your Gaming PC