The Simulated Universe has been a part of Honkai: Star Rail ever since its launch, and you can start taking part in this mode after getting past the main story of the Herta Space Station. With the launch of the Version 1.5 update, World Eight was added to this mode, and you'll have to battle Yanqing in this one.
RELATED: Honkai Star Rail: The Complete Story of Herta Space Station, Explained
However, you'll still have to get past quite a bit of the main story before you can unlock this World in the first place. After unlocking, you can get through all four of its difficulties to get a bunch of rewards, but you'll need to keep a few things in mind.
Elite Enemies Encountered In World Eight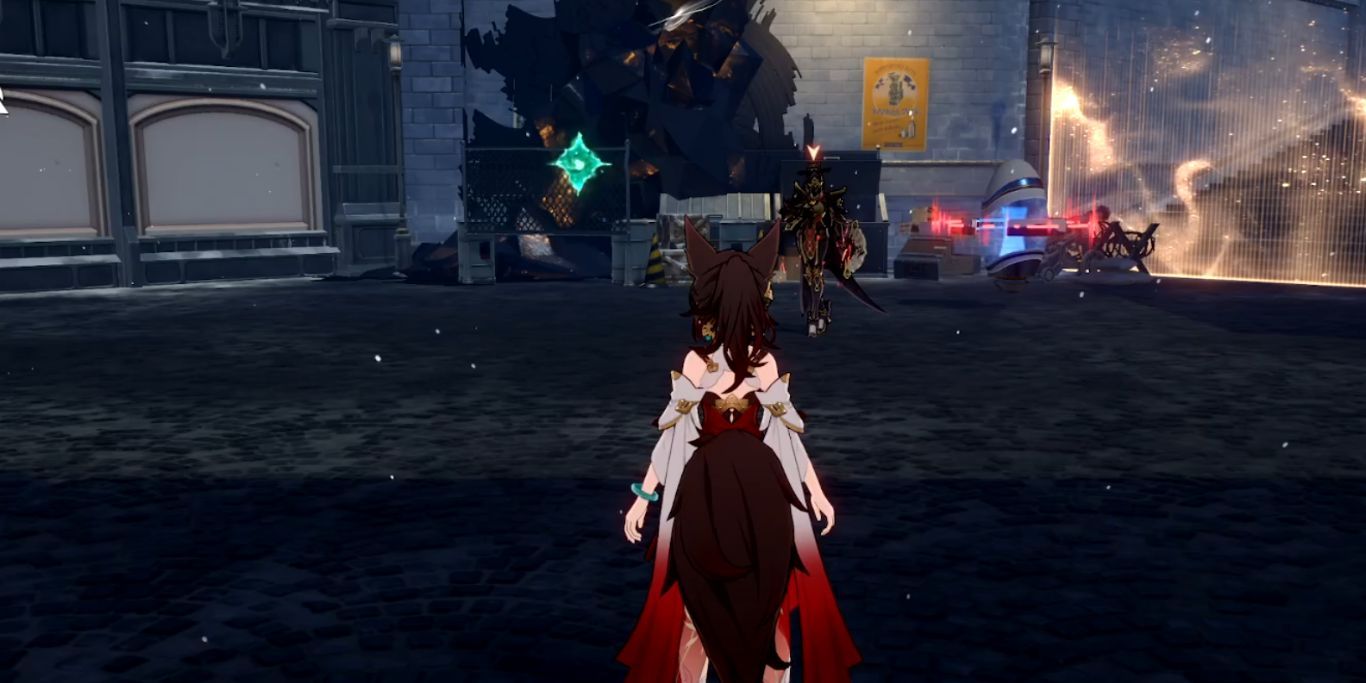 Just like most of the worlds in the Simulated Universe, World Eight also consists of a total of 13 floors. The rooms you'll enter on these floors are randomized, but you're guaranteed to fight an Elite boss on the fourth and eighth floors with the final boss on the thirteenth.
Unlike the previous World, there are only five Elite bosses that you can encounter in this one. However, the bosses you encounter are randomized and their weaknesses are quite variable in World Eight. To counter this, it's important to learn their mechanics so that you can defeat them even without the perfect characters:
Elite Name

Weaknesses

Description

Aurumaton Gatekeeper

Lightning, Wind, Quantum

This boss' weaknesses don't matter much since it constantly hides them whenever the Sanction Rate is achieved. It's also known for calling in enemies that can reduce your party-wide DEF and let the boss deal increased damage.

---

The best way to deal with this boss is by bringing a character that can deal a ton of single-target damage and just focusing on it as much as possible.

Decaying Shadow

Fire, Lightning, Wind

This is another boss where you'd want to bring a single-target DPS since she doesn't spawn any extra enemies. However, she does deal a ton of damage and has a chance of applying Imprison on your characters.

---

To counter this, you can bring characters that can either prevent or cleanse these debuffs. Nihility characters are better than Harmony for this boss since you'd want to attack the boss a lot.

Senior Staff: Team Leader

Fire, Ice, Imaginary

Out of all the bosses, this one has the highest chance of defeating your team since it spawns more enemies while also dealing massive AoE damage. It's highly recommended to have the right weaknesses for this boss.

---

If you aren't able to defeat its spawns or break their Toughness soon enough, it can unleash heavy AoE damage that can kill your entire team in one sweep.

Aurumaton Spectral Envoy

Physical, Lightning, Imaginary

This boss was released in the same update as World Eight, and she excels in applying a certain debuff to your characters. If this debuff is successfully applied, your character can't take a turn and gets locked on by the enemy.

---

If you don't get rid of this debuff before her next attack, she deals massive damage to this character.

Voidranger: Trampler

Physical, Wind, Imaginary

You can only encounter this boss on floor eight in this World, but it's still the easiest boss to go against. Its constant attacks can put your characters in danger, but you should be able to defeat it easily as long as you have good sustainers.
You get Respite rooms just after the Elite battles, which allows you to download extra characters to have a variety of combat types.
Complete Yanqing Boss Battle Guide
If you've successfully beaten two Elites and reached the thirteenth floor of World Eight, the final test lies ahead of you in the form of Yanqing. You might already be used to a few of his attacks from fighting him in the main story, but the Simulated Universe Yanqing features some new exclusive attacks as well.
You'll have to get past three of his phases, but thankfully, he doesn't spawn the swords until you reach the second phase. Other than that, here are all the attacks you can expect from this boss in different phases:
| Ability Name | Phase(s) | Description |
| --- | --- | --- |
| Rapturous Wind | One, Two, Three | One ally takes Ice DMG while Yanqing and his swords get one stack of extra DMG. |
| Ironthorn | One, Two, Three | Deals Ice DMG to one ally and has a high chance to apply Freeze on them. |
| Ballad of Formation Breaker | One, Two, Three | Deals quite a bit of Ice DMG to three adjacent allies. |
| Qi Advance | One, Two, Three | Enters a charging state to unleash the Cascading Laceration Ultimate in the next turn. |
| Cascading Laceration | One, Two, Three | Deals massive Ice DMG to all allies. You'll see this attack much less in the third phase. |
| Swallow Return | Two, Three | Summons four Swords around Yanqing, increases his SPD, and transfers his Weaknesses to the Swords. If a Sword gets its Toughness broken, it instantly disappears. |
| Qi Converge | Three | Instantly locks on one of the four allies and launches the Aethereal Dreamflux attack on them after two turns. |
| Aethereal Dreamflux | Three | Deals massive Ice DMG to the locked-on target while dealing extra damage for the number of Swords on the field. All the Swords disappear after this attack. |
The Aethereal Dreamflux attack is exclusive to the Simulated Universe Yanqing, and it's also the deadliest attack you'll witness as it can easily one-shot any character if there are Swords on the field. It's important to play around these attacks if you want to win this battle at higher difficulties.
Best Characters And Paths For World Eight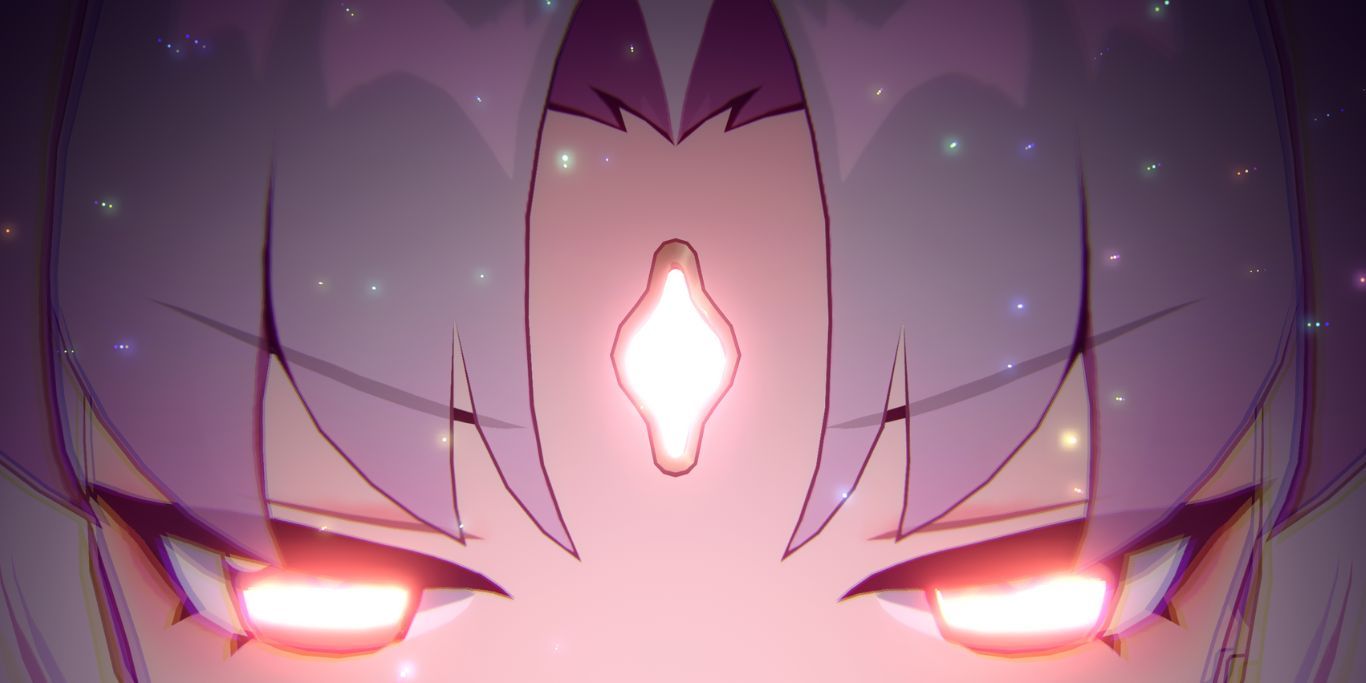 Destruction has been one of the most dominant paths for clearing higher difficulties in the Simulated Universe, and this will still be your best bet here if you don't have proper sustainers. However, you can also go for Remembrance or The Hunt path if you want to clear this fast and have trust in your sustainers.
The Destruction path has a blessing that splits all the incoming damage between allies. This can be very useful against Yanqing's one-shot, even if you aren't on this path. You can also use other paths depending on the characters on your team. And talking about characters, here are some of the most valuable units for World Eight:
Character Name

Reason

Fu Xuan

Fu Xuan is arguably the best character you can use in World Eight since she can simply take more than half of Yanqing's one-shot damage and protect the targeted ally. This will prevent any of your teammates from getting knocked out.

---

You can also think about using paths other than Destruction or Preservation if you have her.

Dan Heng: Imbibitor Lunae

Works as a great AoE Imaginary DMG dealer that can be used to get rid of the Imaginary Weakness Swords apart from dealing a ton of damage.

Huohuo

If you're using Imbibitor Lunae as the main DPS, this character's Wind combat type can be used to find and break the Wind weakness Swords. Moreover, she's a phenomenal healer who can keep your team alive against Yanqing.

Kafka

Apart from being an AoE Lightning applier, she can also deal a ton of damage to Yanqing just because he gets an extra turn with his SPD increase.
You can also use The Hunt Path in World Eight if you have a single-target Wind character like Huohuo.
The Path Resonance from this path reveals the Swords that have Wind weakness, and you don't have to try your luck at finding them.
World Eight Rewards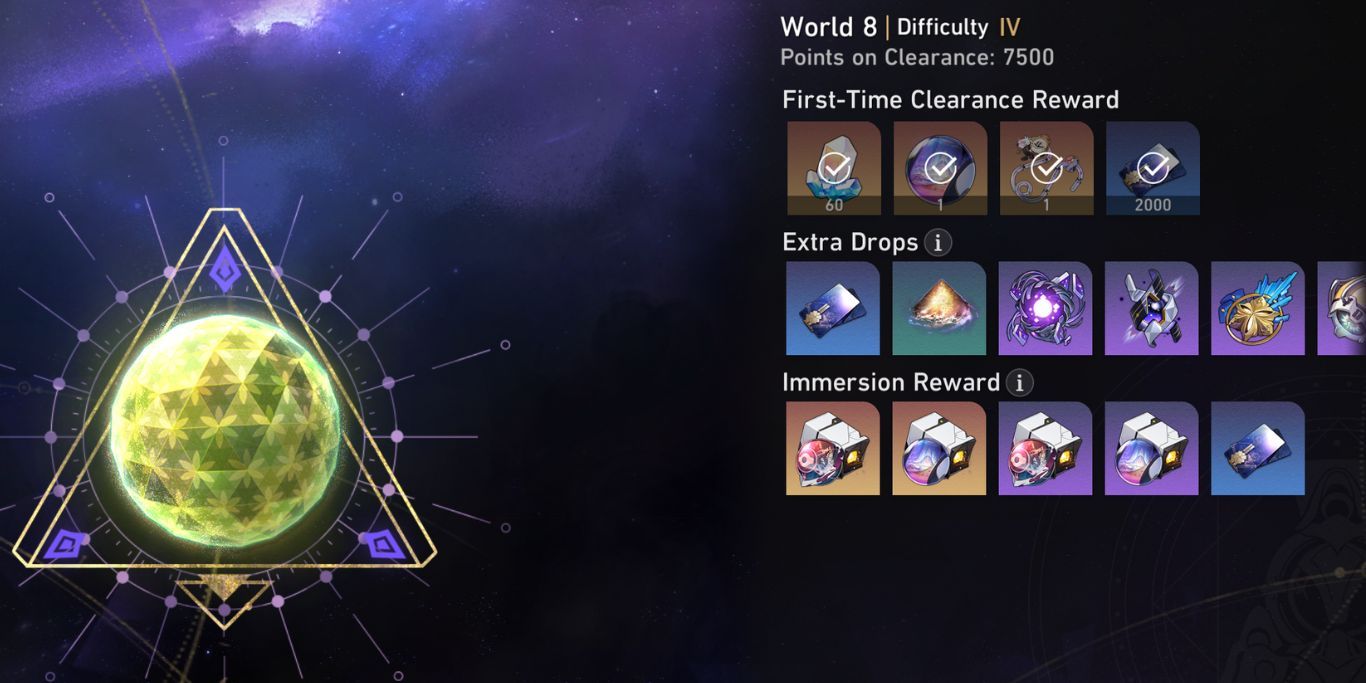 Much like every other World in the Simulated Universe, you'll get some activity points by taking part in World Eight and getting to higher floors. At the highest difficulty, you can get up to 7,500 points by beating Yanqing. These points count towards the weekly rewards that can give you Stellar Jades, Herta Token, and Standard passes.
Other than that, you can also get some rewards by beating a certain difficulty for the first time. These rewards include Stellar Jades, Credits, Exclusive World Eight Planar Ornaments, Herta Tokens, and Star Rail Passes. Finally, you can also get some Credits and mob drops after defeating Elites in this World.
NEXT: Honkai: Star Rail – Simulated Universe World Seven Guide