Highlights
Selecting compatible hardware is crucial for a successful hackintosh build. Stick with newer Intel Core i5 or i7 chips that support instruction sets like SSE3 and SSSE3 for optimal macOS compatibility.
AMD Radeon graphics cards are recommended over NVIDIA cards due to better compatibility with macOS. Popular options include RX 580, RX 5700 XT, Vega 56, and R9 Fury.
Choose Gigabyte or Asus motherboards with Intel chipsets for hackintosh builds. Make sure the motherboard has onboard audio and ethernet that work well with macOS drivers, such as ALC892, ALC897, ALC1220, and ALC1150. Avoid unsupported motherboards to prevent potential compatibility issues.
Have you ever wanted to build a custom PC running Apple's macOS, but thought that the process seemed too complex and daunting? Well, we have some good news! The process of installing macOS on non-Apple hardware has gotten much more achievable over the past few years thanks to improved compatibility and awesome tools created by the hackintosh community (all hail tonymac86)
Related: The Most Graphically Demanding Mac Games
In this comprehensive guide, we will walk through everything that is needed to install macOS and build a successful hackintosh system completely from scratch, from choosing compatible hardware, accessing macOS installer files, creating a bootable USB drive, to configuring your motherboard's firmware and running post-installation configs. Let's dive in!
Selecting Compatible Hardware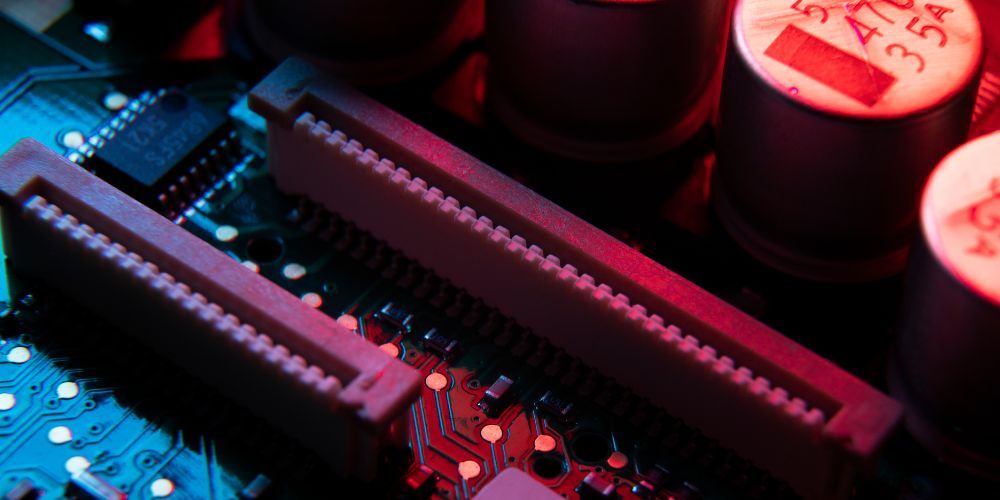 Choosing the right hardware components is by far the most important factor that will determine the success or failure of your hackintosh build. macOS was never designed for anything other than Apple's own hardware, so you need to select parts with careful consideration for compatibility. Let's dive deep into each component and explore which options will provide the best macOS support:
1. CPU – Your best bet is sticking with newer 8th gen to 10th gen Intel Core i5, i7 or Xeon chips, the kind that fit the consumer 1151 or 1200 sockets. Some of those serious server-level Xeon processors can also do the job. The key thing is making sure the Intel chip fully supports instruction sets like SSE3, SSSE3. Yeah, all those acronyms? macOS needs those. Don't even think about using some old budget Intel processor, those just end up causing problems down the line. Stick with the newer stuff that has the features macOS expects, and you'll avoid banging your head against compatibility issues.
2. GPU – When it comes to the graphics card, always go AMD Radeon over NVIDIA if you have the choice. macOS has the Radeon drivers built right in, so most modern AMD cards just work out of the box with full OpenGL and Metal acceleration. But NVIDIA support (and forgive our harsh words here)…sucks. Those drivers and macOS just don't play nice at all. Your best bet for smooth sailing is an AMD card like the RX 580, RX 5700 XT, Vega 56, or R9 Fury. Some NVIDIA cards like the GTX 1060 can kinda limp along, but without full acceleration it's not ideal.
3. Motherboard – When picking a motherboard, we'd look at Gigabyte or Asus. They tend to keep their BIOS and UEFI firmware updated with hackintosh-friendly features for DIY Mac builders. Obviously, you gotta make sure the board uses an Intel chipset rather than AMD. It should also have onboard audio and ethernet that plays nice with macOS drivers right out of the box. Some audio chips that work great are ALC892, ALC897, ALC1220, and ALC1150. As long as the board checks those boxes, you should be sitting pretty for a smooth hackintosh experience. The last thing you want is to end up struggling with flaky audio or network issues because of some janky unsupported motherboard. A little compatibility research up front saves headaches down the road!
4. RAM – For RAM, you'll need standard desktop DDR4 sticks, either SODIMMs for laptops or DIMMs for desktops. To play it safe, find a RAM kit that your specific motherboard model has validated on its QVL (qualified vendor list). Keep the speeds reasonable; 2400 to 3200MHz is a good sweet spot where you can tighten the timing for good performance without threatening stability. Make sure to use matched kits for dual channels too. That nearly doubles the memory bandwidth when the sticks work in tandem.
5. Storage – For the best experience, go with a speedy SATA III SSD or PCIe NVMe solid state drive rather than an old-school mechanical hard drive. Your boot times will be way quicker and everything will just feel snappier and more stable on macOS with fast flash storage. Both M.2 NVMe drives and standard 2.5″ SATA III SSDs usually play nice with hackintosh builds. NVMe can give you lighting fast performance if set up properly, though some third party drives need extra SSDT driver kexts to work fully. Mechanical drives are usable but will really slow things down, save those for pure data storage.
6. Wi-Fi/Bluetooth – For full native continuity, handoff, airdrop and instant hotspot support on macOS, ideal options are either a motherboard featuring pre-installed native BCM94360CD or BCM94352Z Wi-Fi and Bluetooth M.2 modules, or adding a compatible Broadcom PCIe wireless card like the Fenvi T919, which requires no additional drivers for macOS compatibility right out of the box.
Thoroughly vet all planned components against community hackintosh hardware databases like the tonymacx86 buyer's guide. Specific models can make or break your build, so diligent research of each part is mandatory before purchasing anything for your hackintosh!
Related: Best Mechanical Keyboards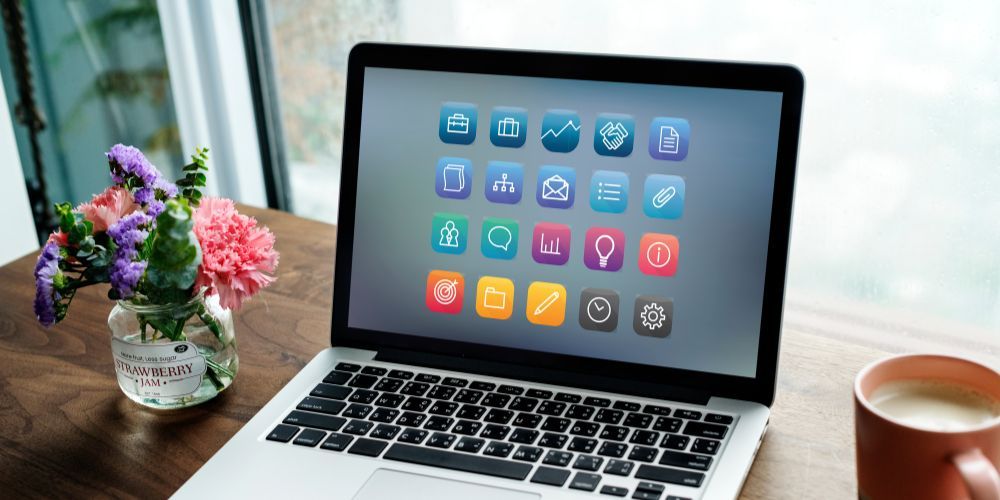 While compatible hardware is the core foundation, specialized software utilities empower you to successfully boot and run macOS on that hardware:
UniBeast – Created by tonymacx86, UniBeast is the cornerstone utility for building a bootable macOS installer USB drive. It injects the necessary Clover bootloader files and drivers into the drive to enable booting the macOS installer on non-Apple PCs. UniBeast greatly simplifies the process of making customized installer drives.
MultiBeast – Also developed by tonymacx86, MultiBeast handles post-install configuration and installation of drivers including audio, Ethernet, Wi-Fi, graphics acceleration, USB power management, and more. Its user-friendly graphical interface simplifies fine-tuning your hackintosh's hardware support.
Clover Bootloader – This customized UEFI firmware replacement created by the Clover team enables your PC to boot both macOS installation media and the installed operating system. Clover works by injecting kexts, patching ACPI tables, and setting boot arguments required to boot macOS on non-Apple hardware.
MaciASL – MaciASL allows you to fix issues caused by ACPI differences between real Macs and your PC components by injecting customized AML code into the DSDT firmware. This applies fixes permanently at the hardware level, compared to Clover's temporary runtime patching.
Lilu Kernel Extension – Developed by vit9696, Lilu functions as a "patcher" that can hook into and modify the behaviors of other kexts in real-time. This adds unauthorized but necessary hardware support for Ethernet, audio, sensors, battery readings, graphics acceleration, and more.
Visual Studio Code – Microsoft's free VS Code editor excels at tweaking hackintosh configuration files thanks to its distraction-free editing mode, which is ideal for navigating and modifying complex config.plist files, ACPI tables, and kext configurations.
With these essential utilities, creating macOS installer media, installing, booting, and customizing macOS on PC hardware becomes accessible for both entry level and advanced hackintosh builders.
Creating The macOS Installer Drive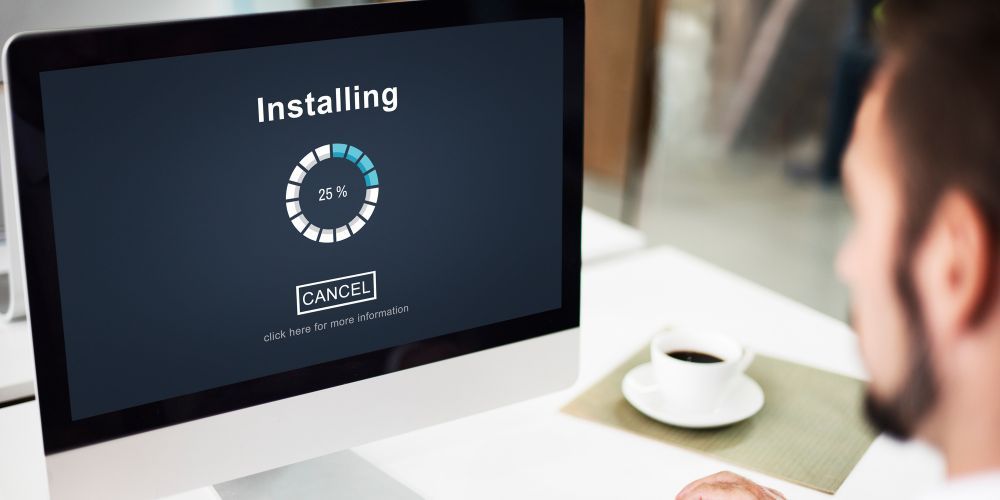 <a href="https://www.freepik.com/free-photo/installing-bar-load-waiting-indicator-concept_16455410.htm#query=mac%20installation&position=0&from_view=search&track=ais&uuid=150952f6-8023-481e-bf17-6da0c3dc05ec">Image by rawpixel.com</a> on Freepik
With the macOS installer app downloaded from the Mac App Store and a suitable USB drive ready, it's time to make your macOS installer drive. Follow these steps carefully to create your installer drive using UniBeast:
Connect your prepared USB drive to your current computer and launch the UniBeast application. On the first screen, select your USB drive as the destination/target and choose the specific macOS version you intend to install.
On the next screen, select any extra drivers or kexts you may need to inject based on your hackintosh's hardware configuration. Common options to enable here include filesystem drivers like APFSDriverLoader, USB port limit patches for full USB controller support, and Wi-Fi/Bluetooth firmware if using a compatible Broadcom module.
Thoroughly configure the bootloader options. Make absolutely sure Clover UEFI boot mode is selected. Also, verify that UEFI Boot Mode is checked under Architecture in the UniBeast config. Lastly, under Drivers be certain to select ApfsDriverLoader-64 to enable booting modern APFS-formatted drives.
Once your settings are perfect, click Continue and carefully confirm all the details entered for your USB drive, macOS version, architecture and bootloader configuration. Grant UniBeast permission to download the necessary Clover EFI bootloader files and commence preparation of your installer drive.
The process will take some time as UniBeast copies boot components, installs drivers, creates partitions and configures your drive specifically for macOS installation. When it finishes, don't forget to manually copy your macOS installer application (typically named Install macOS Big Sur.app or similar) into the /Applications folder on your freshly created installer drive.
After following this process meticulously, you will have a completed USB installer drive fully ready to boot your hackintosh system and commence macOS installation. Always refer to UniBeast documentation if you encounter any confusion or complications when creating your bootable macOS media.
Quick side note, while we are aware that Sonoma OS is now out there, we recommend working with Big Sur since it is the most recent version of Mac that has been found to be compatible with the hackintosh. Which is why we will be using it as a default example throughout the article. Regardless, we have linked to the latest version of the OS installer above. Choose wisely!
Configuring The BIOS/UEFI Firmware
Before the installation can begin, you must configure your motherboard's BIOS or UEFI firmware with settings appropriate for a hackintosh install. Carefully make these changes in your firmware interface prior to booting the macOS installer:
First, within the BIOS Boot tab or Boot Order menu, you will want to set the boot mode to 'UEFI Only'. Legacy boot modes or CSM (Compatibility Support Module) must be completely disabled, as UEFI booting is mandatory for a hackintosh to function properly.
Next, locate any 'Secure Boot' options that may be present in your BIOS and turn them off. Secure Boot will block unauthorized EFI binaries, including the necessary Clover bootloader we need to boot macOS.
You should also disable any 'Fast Boot' or 'Fast Startup' modes found in the BIOS menus. These fast boot options can sometimes skip vital hardware initialization routines that macOS relies on during the boot process.
If your BIOS has a 'Compatibility Support Module' (CSM) section, either disable CSM entirely if possible or set it to 'UEFI Only' mode. This will prioritize pure UEFI booting over legacy CSM modes.
For video output and display duties, set the 'Initial Display Output' setting to your dedicated graphics card's PCIe slot name. This will hand off display output to the discrete GPU as needed for graphics acceleration in macOS.
If available, select a Mac SMBIOS value like 'MacPro7,1' in the BIOS Advanced Settings. Using a recognized Mac system definition can help macOS properly identify your hackintosh computer.
Finally, consider turning off any serial port options that might conflict with macOS's native serial ports. This can prevent potential kernel panics related to incompatible serial devices.
Always refer to your motherboard manual for exact menu locations if unsure where a particular setting resides in your firmware interface. Once changes are complete, save settings and exit BIOS. Your system should now boot the macOS installer USB drive without issues.
Performing The Installation
With your bootable USB installer drive ready and BIOS fully configured, it's time to begin the macOS installation:
First up, plug in your bootable USB installer drive and boot from it. When you see the boot menu, choose UEFI mode if you get the option. That'll launch the Clover bootloader.
From the Clover menu, select the "Boot macOS Install from Install macOS Big Sur" option (or whichever version you have). That'll start the macOS installer.
Now that you're in the installer, open up Disk Utility and completely format the drive or partition where you want macOS. Go with APFS format and GUID partition scheme. Call it "Macintosh HD".
With your drive prepped, go through the installer steps and choose that fresh "Macintosh HD" as the place to put the OS. Let it do its thing without any interruption.
Once the base install finishes, your system will reboot back into the installer. Run it again, this time installing onto the "Macintosh HD" drive with the base OS.
On this second installer run, it'll transfer the rest of macOS, kernel, drivers, apps, bootloader directly to your hackintosh drive.
When it's all done, exit the installer and reboot once more. Now pick "Boot macOS from Macintosh HD" in Clover to boot from the hard drive with macOS.
On first boot into your new hackintosh, get ready for some longer load times as macOS finishes important setup tasks and optimizations. But you'll get to the desktop soon enough. Congrats, you've got a working hackintosh!
Configuring Your Drivers Post Installation
Directly after performing the base macOS installation, you'll likely face issues like non-working audio, broken Ethernet networking, graphics glitches or artifacts, etc. This occurs because we still need to install Clover EFI drivers and macOS kexts (kernel extensions) to add full hardware compatibility support:
Download and install the MultiBeast post-install utility. Launch MultiBeast and point it to your freshly installed macOS drive. Under Quick Start, select the UEFI Boot Mode option.
In the Drivers section, check the boxes for audio support via the AppleALC kext, Ethernet networking using IntelMausi, and any other required drivers matching your specific motherboard's hardware components.
For graphics, make sure to enable both the Lilu plugin and the WhateverGreen GPU enabler kext. If running an AMD GPU, also choose the appropriate AXxxx framebuffer personality that matches your exact graphics card model.
Once your configuration settings are fully complete, click the Build button for MultiBeast to generate a customized post-install bundle containing all your selected drivers and kexts. Install this package onto your macOS drive.
Additionally, utilize MaciASL to patch and inject any necessary ACPI data into your system firmware, which can resolve power management issues or fix the native macOS 15 port limit if your motherboard has more USB ports.
When ready, reboot your hackintosh and macOS should now have complete working audio, Ethernet, accelerated graphics, proper sleep/wake functionality, and recognition of all your USB ports! Continue tweaking your configuration as needed.
With tailored MultiBeast drivers and Clover UEFI settings, your hackintosh hardware should operate just as smoothly as if you were running on genuine Mac hardware. Take time to thoroughly test all components and functions. And if all this seems a little too much trouble to go through to get your hands on macOS, oh boy do we have the perfect solution for you!
…Buy a macbook. Yeah. It's honestly just less of a headache and saves you a ton of time and resources.
Until next time, folks!
Next: Best Gifts For Tech Lovers