Although Super Mario RPG is a pretty easy game to get through (especially if you played the original release), it does have some moments that require a bit more from Mario and the player other than jumping and fighting.
One of the earliest examples of this can be found in Booster's Tower, a mid-game location which is where Bowser and Peach end up joining your party. Before the Princess can help you fight, however, you're going to need to rescue her from the top of Booster's Tower. That's easy enough, but there is at least one puzzle that might give you some grief – the portrait puzzle.
The Booster Tower portrait puzzle isn't actually required to beat the level, as you can just walk past it if you like. However, doing so would mean missing out on an awesome weapon for Bowser.
Before getting to the portrait puzzle at the top of the tower, you're going to need to make your way through some simple platforming and fights against Shysters and a few other toy-themed weapons. There's nothing here that should give you too much trouble, though, especially now that you have Bowser on your side to tank enemies. I'd recommend using Bowser and Mallow so that you've always got someone on your party who can heal, just in case, but if you're feeling confident then Geno and Bowser are a great choice too.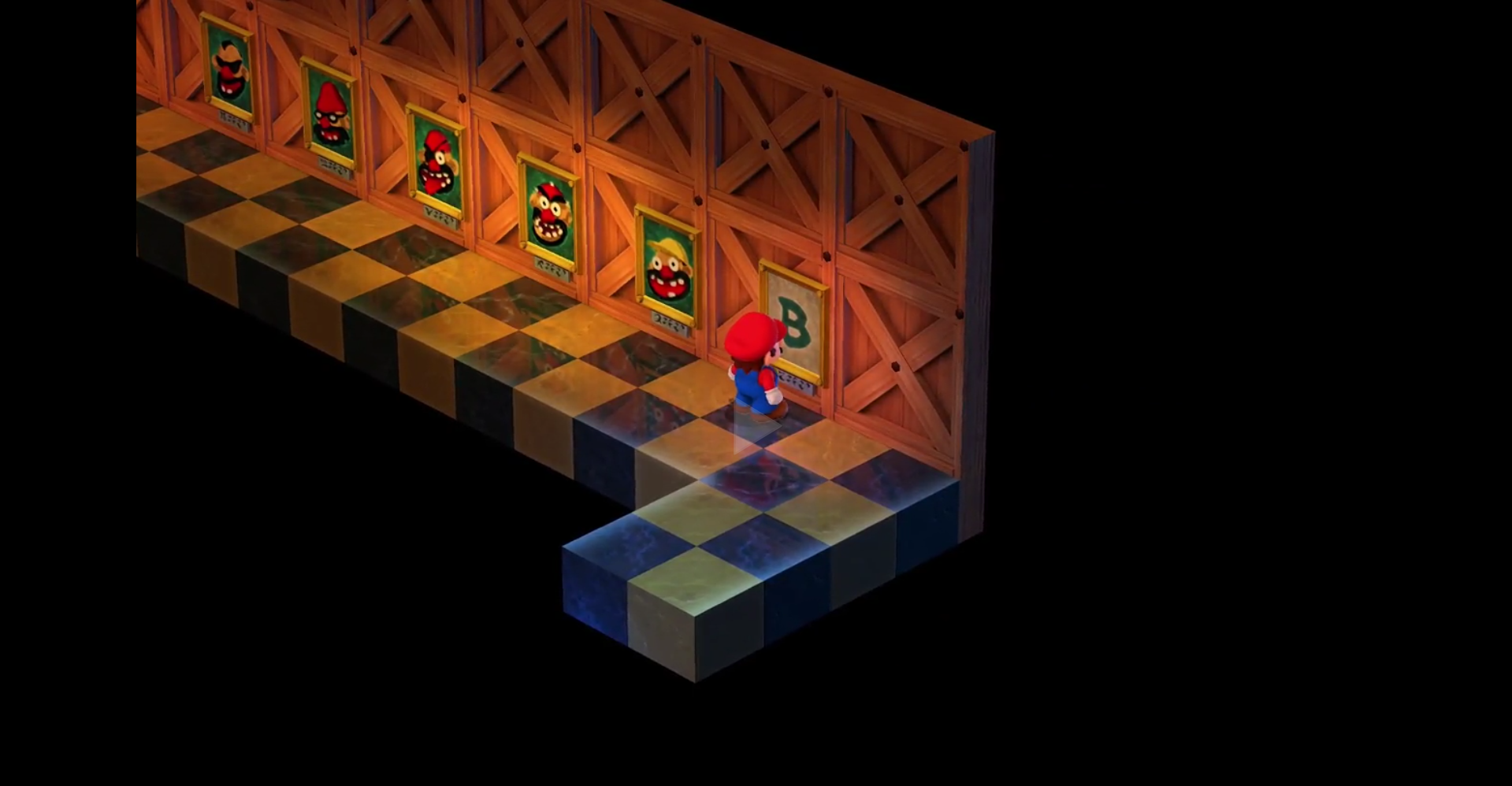 How To Solve Booster Tower's Portrait Puzzle
After reaching a save point, you'll find yourself in a room with a locked door and a bunch of portraits of Booster's family. A note on the wall says that you need to interact with the portraits in order from oldest to youngest to get the key to the locked door, which has a special prize hiding behind it – the Chain Chomp weapon for Bowser. If you were paying attention when you entered Booster's Tower, you'll have noticed that the paintings were hung in order down there, but you can ignore that for now and just use our guide.
If you do mess up the order of the portraits, then you'll get surprised by a Shyster and have to take part in a quick fight. It's annoying, but you should be able to beat the enemies with a few hits. At least you get some free XP!
There are six portraits on the wall in total, and you'll want to interact with them in a specific order. First, go to the portrait at the end of the room which shows a man with glasses, a hat, and a moustache and interact with it. Then, interact with the painting directly to the left, which shows a man with a yellow construction hat. For the next portrait, go to the painting with the particularly pirate-looking man that is third in line from left to right.
Then, for the fourth painting, go to the very first portrait to the left who has a big bushy beard. For the fifth portrait, you want the man with the fez on his head who is shown in the second painting, which leaves the sixth portrait as a pretty obvious choice, as it should be the only one remaining. I've demonstrated with a table below the order in which you want to interact with the painting, with each square representing a portrait in the order they appear.
| | | | | | |
| --- | --- | --- | --- | --- | --- |
| Fourth | Fifth | Third | Sixth | Second | First |
And here's it in number order just in case – Painting 6, Painting 5, Painting 3, Painting 1, Painting 2, Painting 4.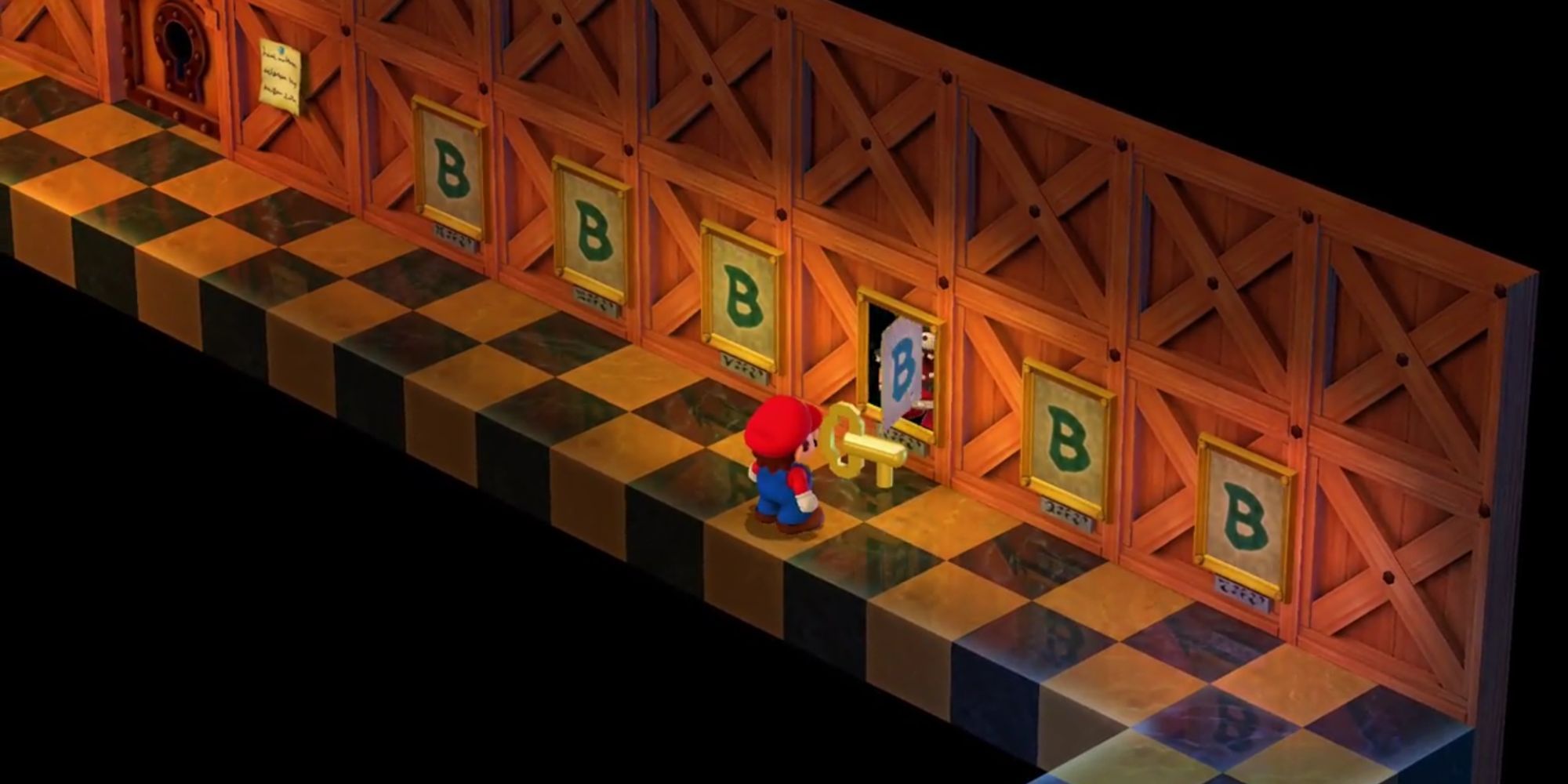 After clearing the puzzle, Booster will spit out the Elder Key at you, which you can then use to unlock the door at the start of the room.
Reward For Beating The Portrait Puzzle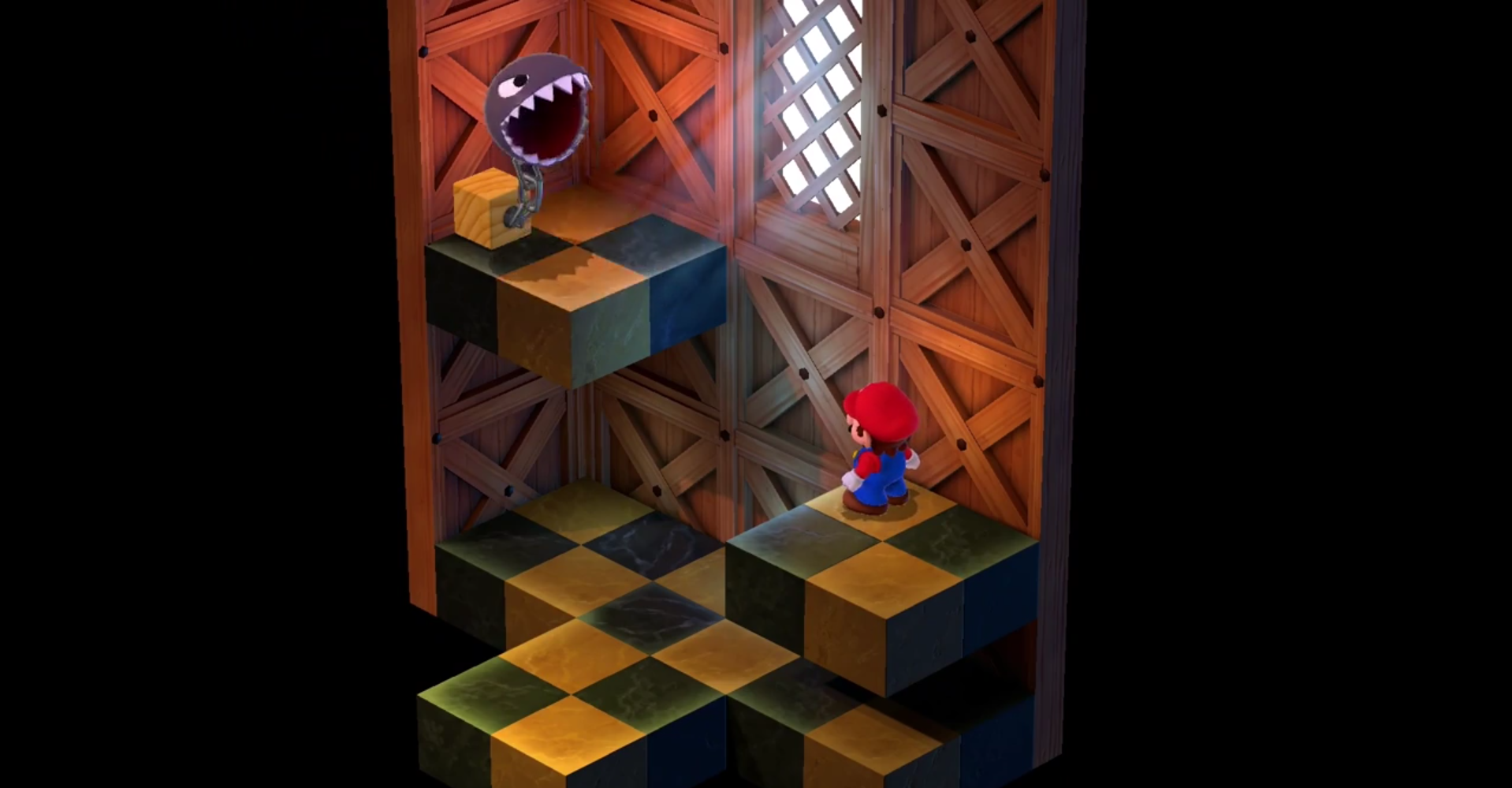 Once you unlock the portrait puzzle door, you'll see two platforms, one with a Chain Chomp on it. Jump up to it and it'll bark at Mario, scaring him. Bowser will then talk to it and calm it down, which gets you a brand-new weapon for Bowser, the Chain Chomp. It's a powerful weapon that deals great damage and is fairly easy to hit the timing pattern for, so it's an essential early-game upgrade that you now have all the tools to get!
Next: Super Mario RPG Remake Review – A Shining Star Of An RPG