Magic: The Gathering is rife with mechanics that players either love or hate, and everything in between. You've got bread-and-butter 'evergreen' mechanics like flying, trample, and equipment, but also plenty that miss the mark, either by being too strong, experimental or confusing, and in some cases just completely forgettable.
Related: Magic: The Gathering – The Most Useful Keywords In MTGMagic's Head Designer Mark Rosewater uses his 'Storm Scale' to judge the likelihood a mechanic will be reused in a future Standard set release. It ranges from one to ten, with one being the beloved and essential mechanics, and tens being big offenders.
10
Chroma
Not Devoted Enough To Stick Around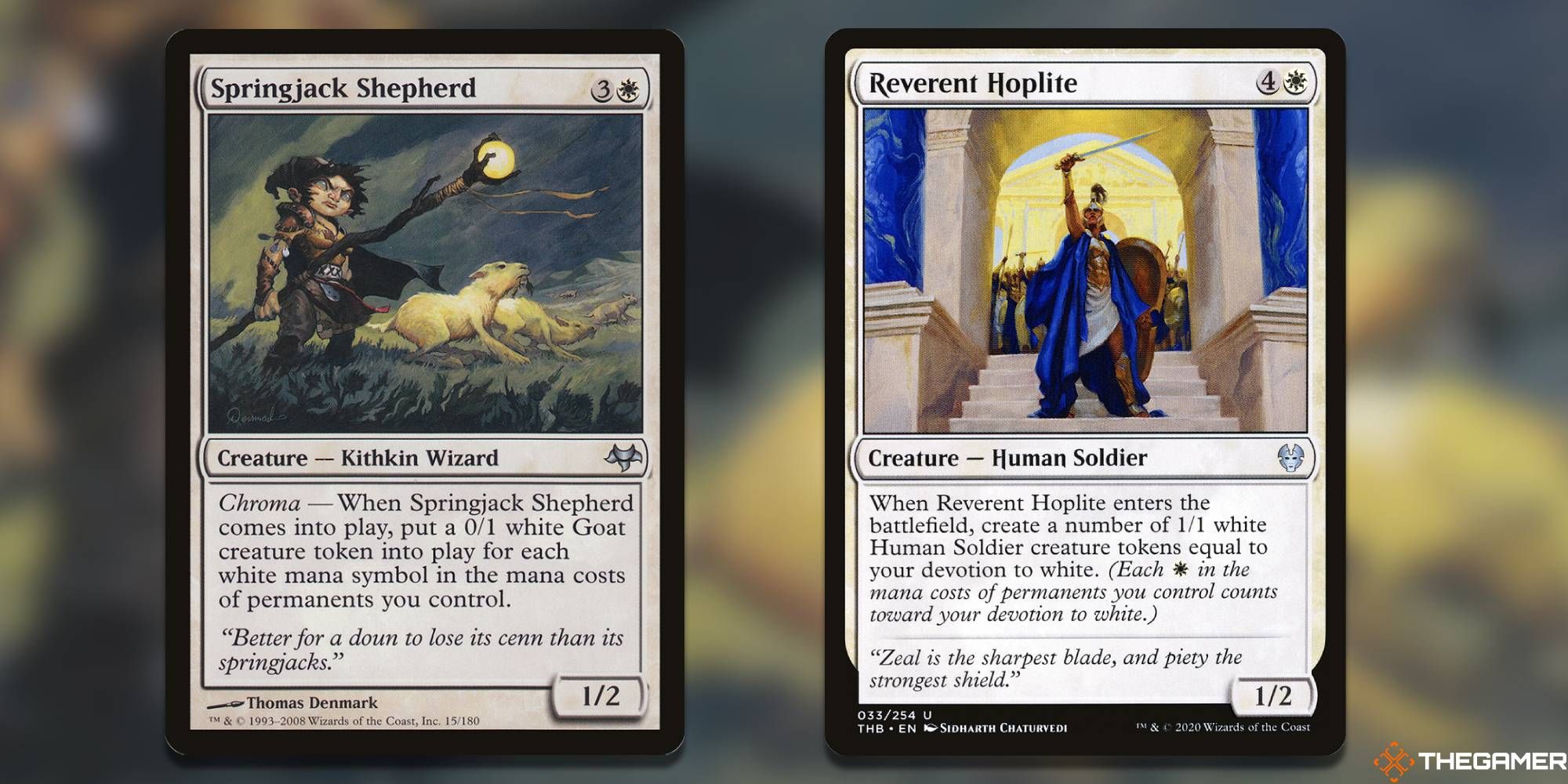 The abandonment of chroma is a clear case of Wizard's R&D creating a better version of an older mechanic. It debuted on nine cards in 2008's Eventide, but was quickly overshadowed by the new devotion mechanic from 2013's Theros. This was a tighter, more flavorful version of chroma, and has been the default ever since.
Chroma has some functionality that devotion doesn't, since it can reference the colored mana symbols on cards in your hand, graveyard, etc. Devotion can only count symbols on the battlefield, but it's more evocative and unified than its predecessor.
9
Megamorph
A Megaflop Spin On A Classic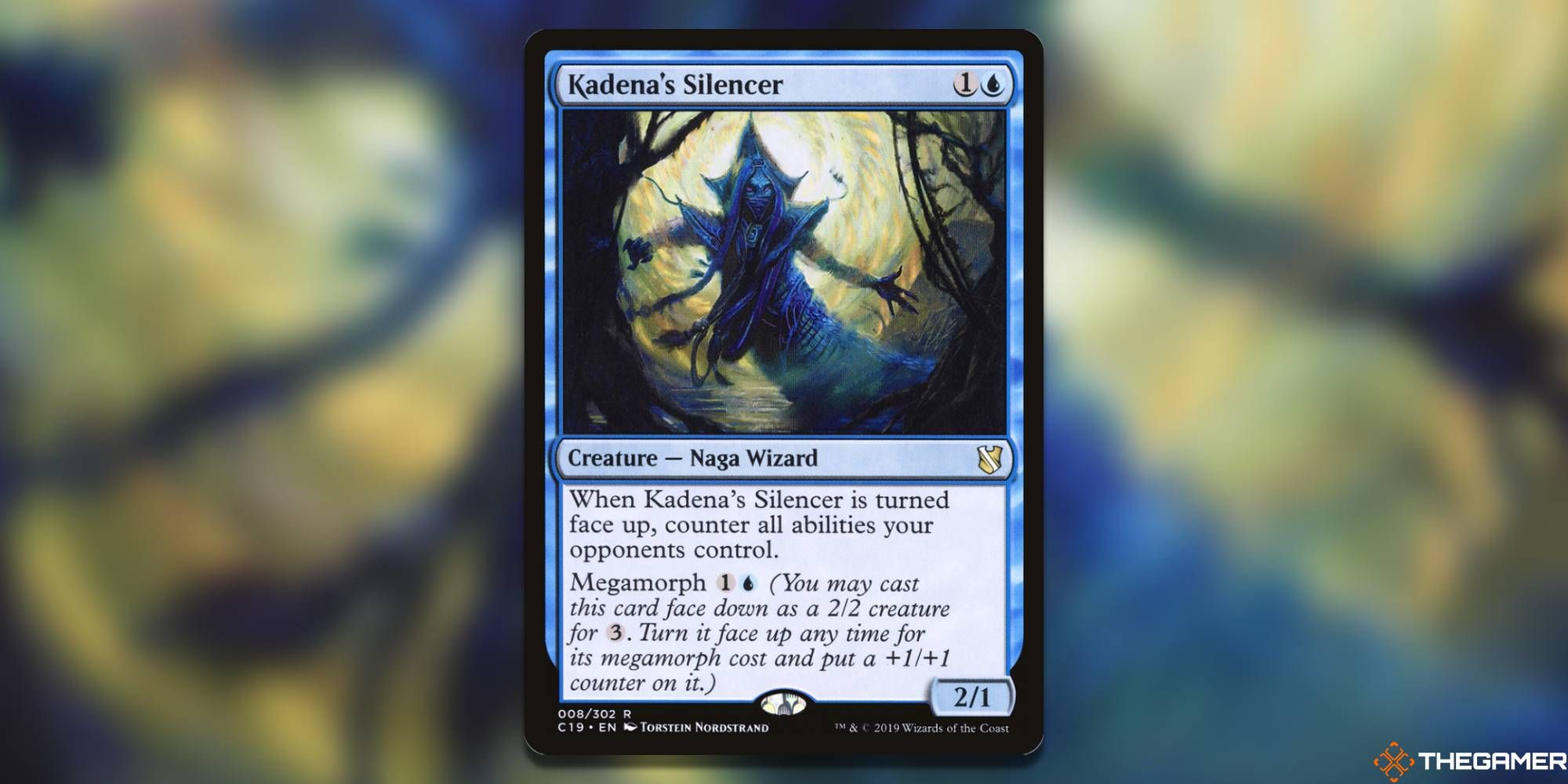 Megamorph from Dragons of Tarkir was offensive in name alone, and was met with such distaste from players that it'll probably remain in mechanic purgatory indefinitely. The name just sounded silly, and there wasn't anything that 'mega' about the extra +1/+1 counter it granted.
There was a time when megamorph had the lowest approval rating of any mechanic in Magic. Ever. It was so maligned that Mark Rosewater has stated if they ever use it again, they'll probably spell the ability out instead of using the keyword megamorph.
The only card with Megamorph printed since Dragons of Tarkir is Kadena's Silencer from Commander 2019.
8
Shroud
The Worst Of The Protection Abilities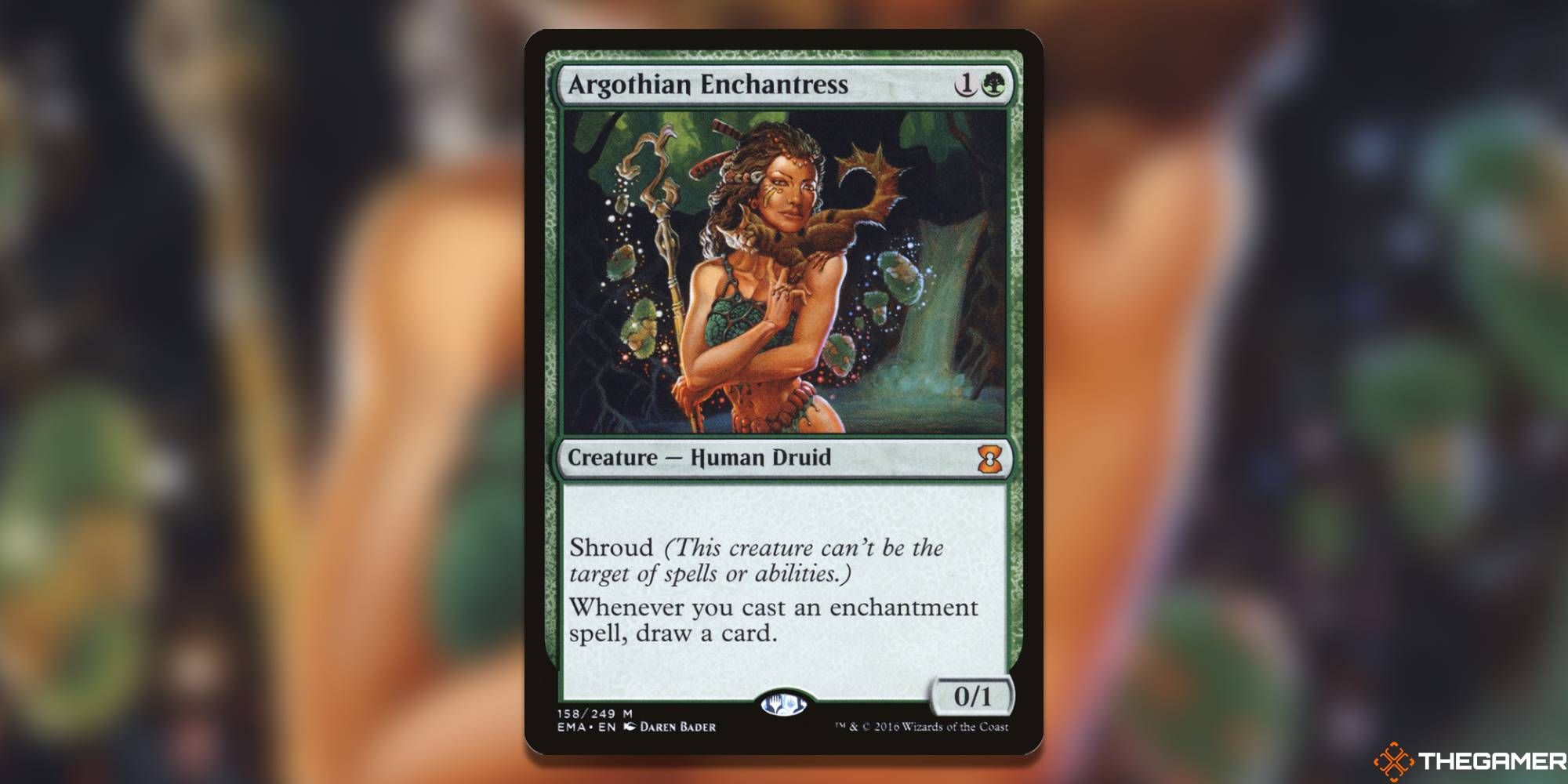 Shroud is one of many protection mechanics in Magic's timeline, alongside actual protection, phasing, hexproof, ward, and more. Shroud didn't necessarily cause gameplay issues, but it was somewhat non-intuitive for new players and lead to rigid card designs.
Related: Magic: The Gathering – Guide To Different Types Of ProtectionA shroud permanent's controller couldn't target their own card, which felt off from a logistical perspective. Hexproof remedied that and basically obsoleted shroud altogether, though even hexproof appears very infrequently now. Ward is the present-day protection ability of choice, and it's played out like a much better alternative.
7
Regenerate
Confusing New Players Since 1993
Regenerate had a long run from Alpha until 2016, where it ironically died for good. Despite existing for over 20 years, Regenerate always carried a lot of rules baggage for new players. People often describe regeneration as putting a 'shield around your creature,' which doesn't do a great job of explaining how it works.
There hasn't been a direct replacement for regenerate, though R&D usually fills this design space with temporary indestructible effects, or instants that put a creature back into play when it dies.
The only use of regenerate after 2016 was on Damn in Modern Horizons 2, a direct callback to the original Wrath of God.
6
Fear And Intimidate
Scared Off In The End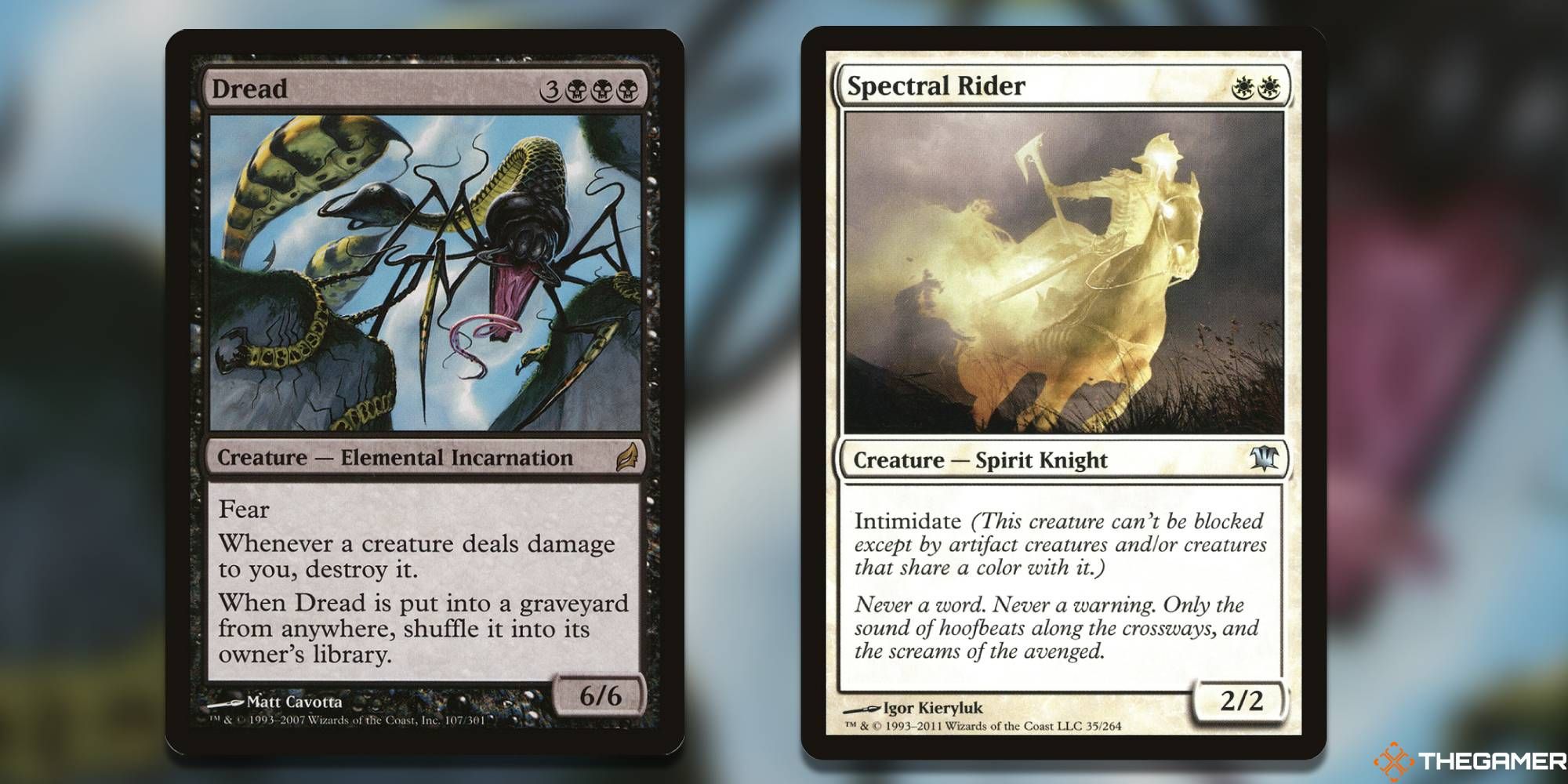 Fear existed from day one, though it wasn't keyworded until 2002's Onslaught set. It lasted up until 2009 when intimidate was introduced, which itself was phased out with the addition of menace in 2014. They all share the goal of being combat-oriented keywords that make blocking more difficult.
The problem with fear and intimidate is how polarizing and match-up dependent they were. Creatures with these abilities would fluctuate wildly depending on whether your opponent's deck overlapped colors with yours. They were either functionally unblockable, or the abilities didn't matter at all in same-color match-ups.
5
Companion
Best Friends With The Banlists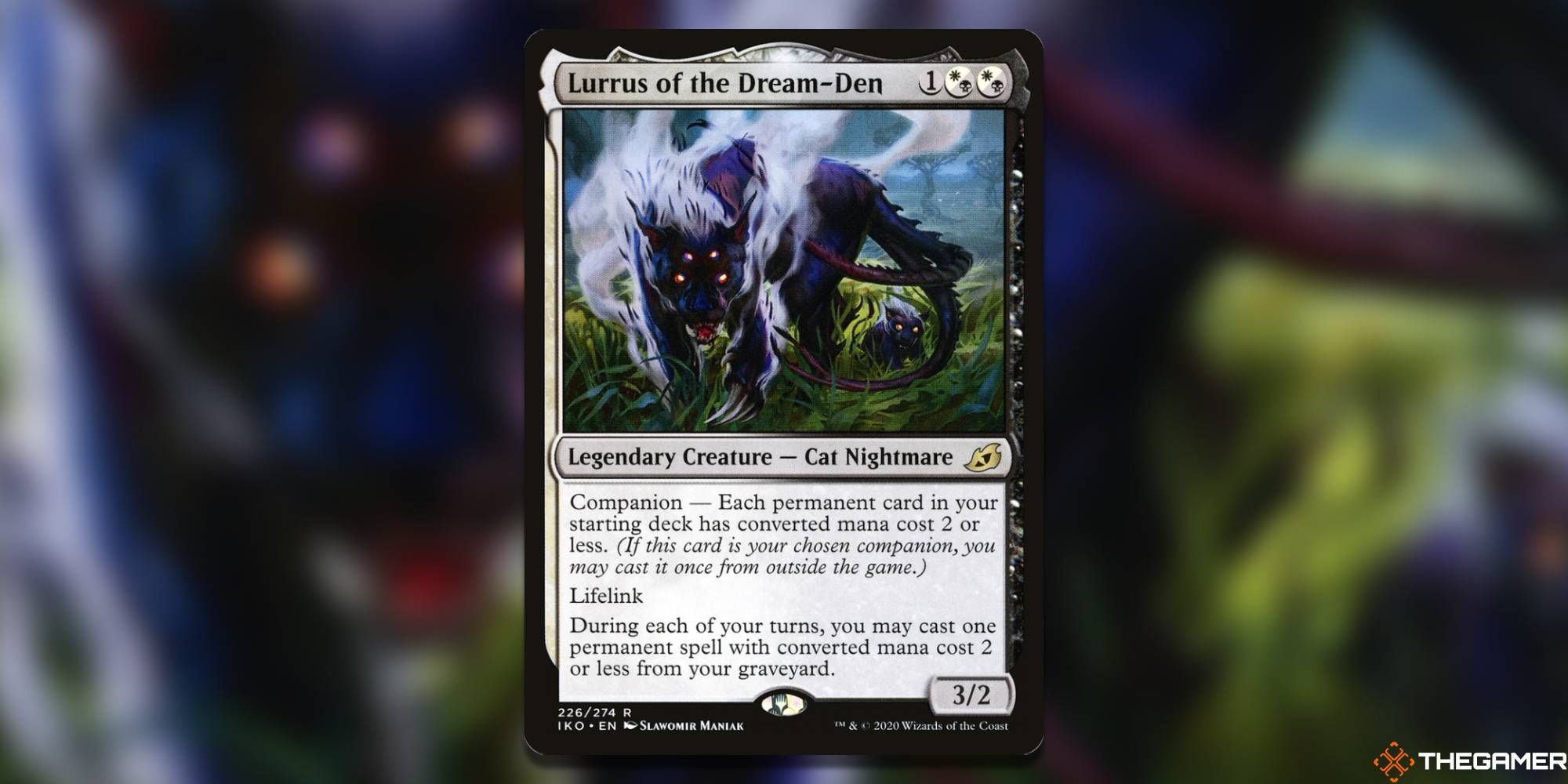 The premise for Companion was simple: fulfill a deckbuilding restriction, get a companion! But the execution led to some of the most historically unbalanced gameplay in Magic history.
It was so disastrous that the mechanic received errata that fundamentally changed the way it worked, mere weeks after its debut in Ikoria: Lair of Behemoths.
Related: Magic: The Gathering – Every Companion, RankedTo companion's credit, it's actually awesome for Limited, and breeds new deckbuilding challenges in Cubes and Commander. Its shortcomings are strictly a Constructed issue. It sits at a 9 on the Storm Scale, an indication that it could be used again, with the right setting and safeguards in place.
Lurrus of the Dream-Den was the biggest offender, being banned in Modern, Legacy and Pioneer and Explorer.
4
Dredge
It Even Sounds Like An Icky Mechanic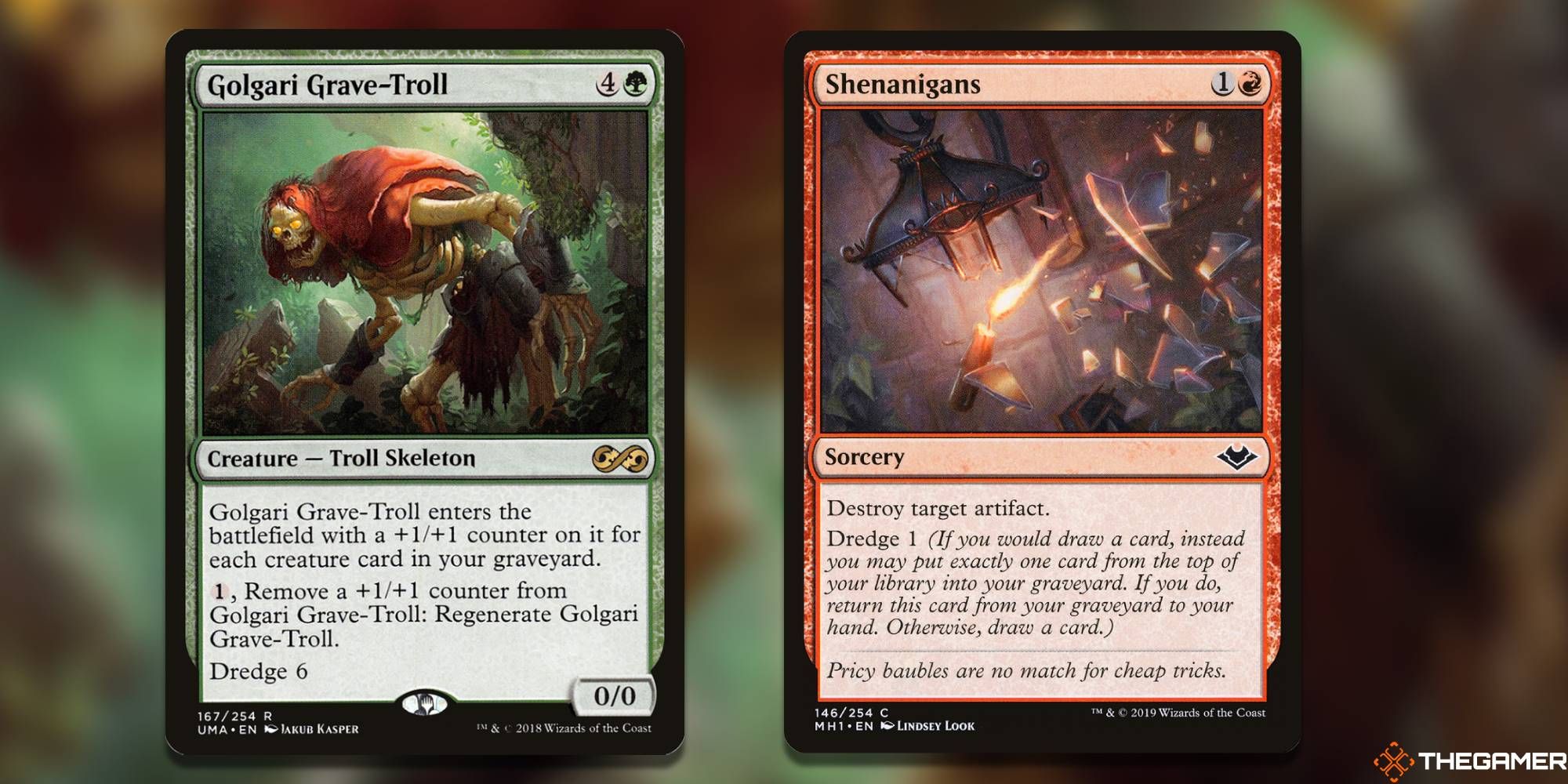 In Magic, the graveyard is as much a resource as the cards in your hand, and that's what put dredge on the chopping block. It's the most explosive graveyard-centric ability ever introduced to the game.
You can build a deck to utilize the cards in its graveyard as if they were just extra cards in your hand. That makes an effect like "dredge 6" on Golgari Grave-Troll equivalent to a 0-mana draw-6 in the right deck. Shenanigans from Modern Horizons proved it could make a return, but only with a small Dredge number.
3
Banding
The Posterchild For Confusing Mechanics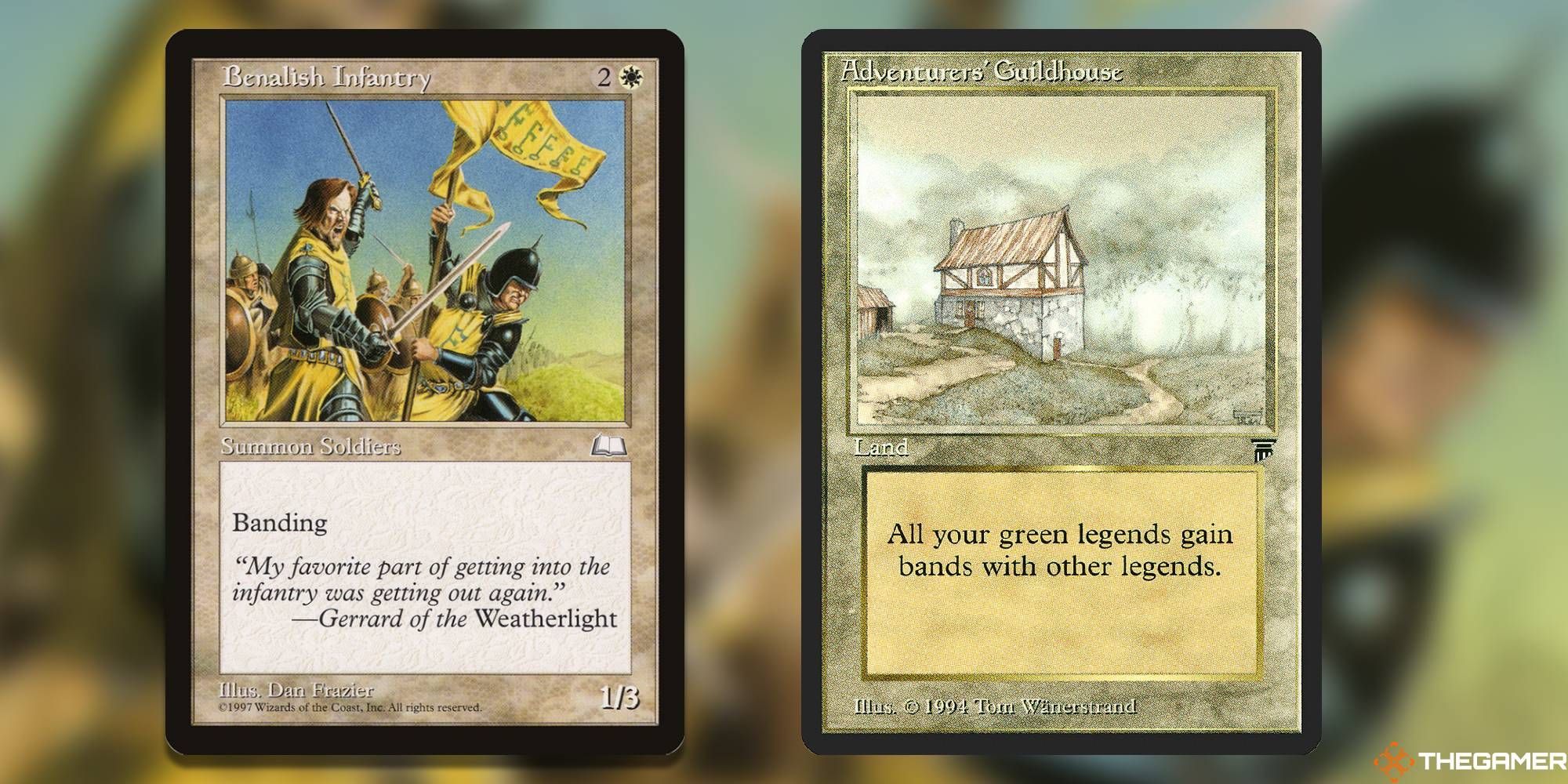 Ask a room full of Magic players how banding works and you'll get one person who can [poorly] explain it and nothing but shrugs and head shakes from the rest. Even with the proper rules clarification, it's a messy ability that makes combat math unnecessarily difficult.
Related: Magic: The Gathering – Mechanics That Are Basically Just KickerThe little-used 'Bands with others' is an offshoot of Banding that sits at an 11 out of 10 on Mark Rosewater's Storm Scale. The grade is tongue-in-cheek, but that's the Head Designer telling you how messed up it is. Imagine the Head Chef at a restaurant warning you not to eat food off their menu.
Enlist from Dominaria United was inspired by Banding, and was designed to be a more reasonable version.
2
Rampage
Bold Name For Such A Tame Ability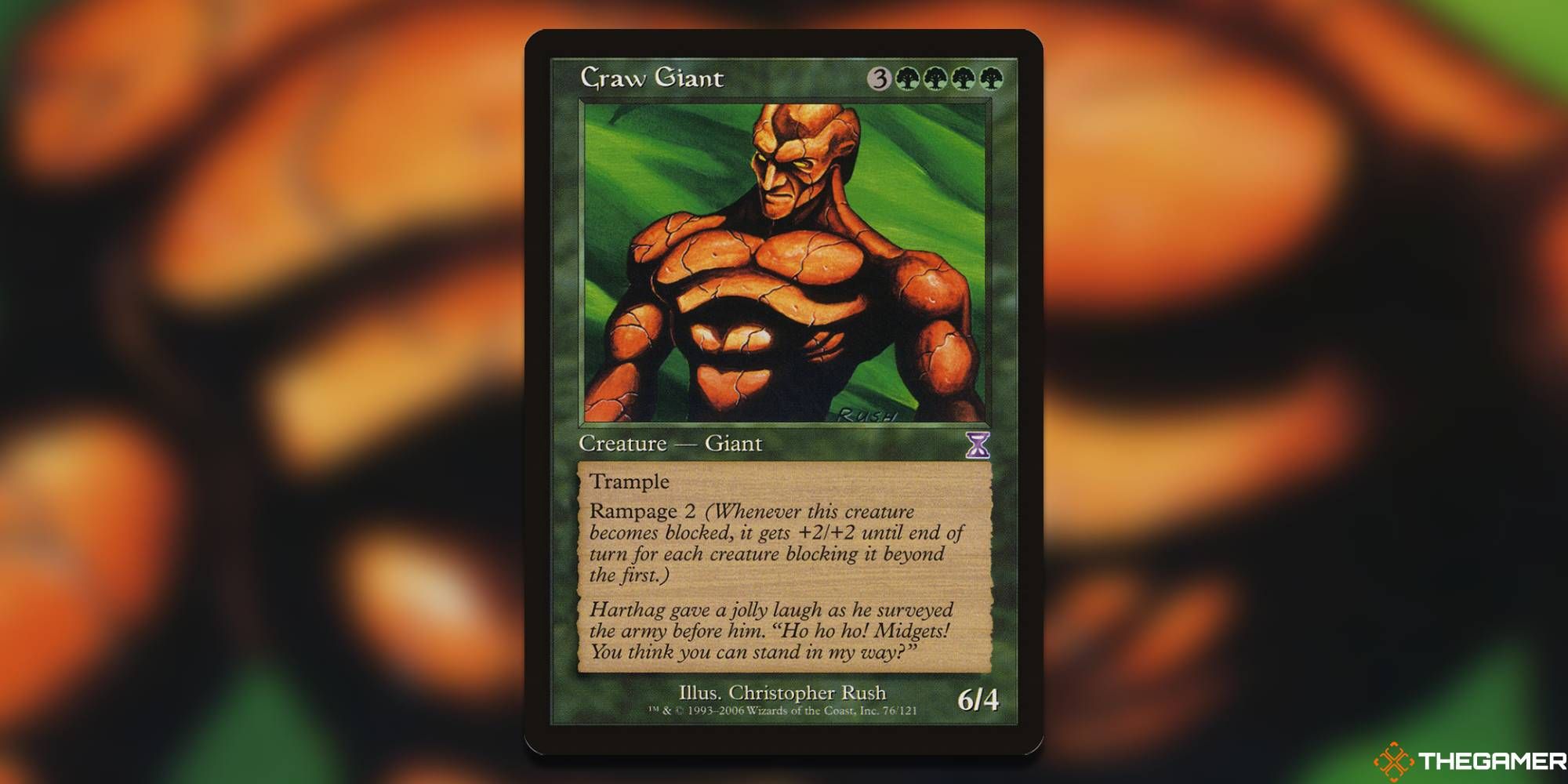 You have to cut early Magic designers some slack for still figuring things out, but it's pretty clear in hindsight that Rampage was doomed from the start.
The main problem is that it never really works. A rampage creature needs to be multi-blocked for rampage to trigger, but it's a face-up ability visible to your opponent, so they're not going to just throw extra blockers in the way and pump your creature. That makes it more of a diversion tactic than anything, but one that has no business returning on a modern card.
1
Ante
Back When Magic Was Basically Marbles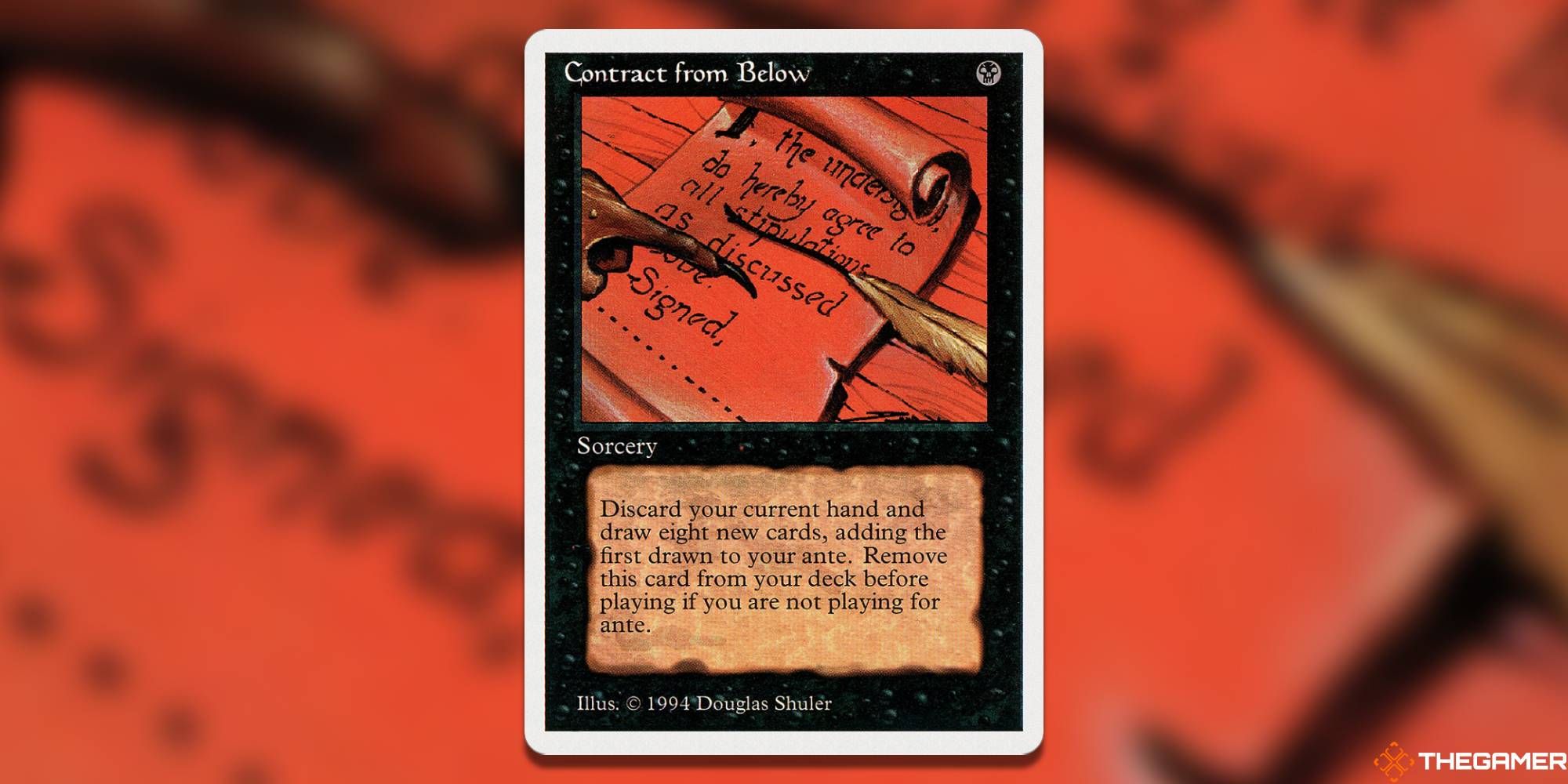 Yikes. Ante is a blemish on Magic's history, and one that's rightfully been divorced from the game for quite some time now. Barring legal issues with gambling and such, playing for ante is just not something you should be incentivizing in a collectible trading card game.
Some early Magic players have ante horror stories of losing valuable cards, made worse by how much variance there is in Magic. Only nine cards referencing ante were ever printed, though that includes one of Magic's most horribly broken cards of all time: Contract from Below.
Next: Magic: The Gathering – The Vintage Banlist, Explained